See why Pro Coaches use Exercise.com. The best ProCoach alternative is Exercise.com.
Are you a fitness professional looking for the best alternative to ProCoach? Look no further than Exercise.com! In this article, we will explore why Exercise.com is the ultimate choice for fitness professionals and explain how it surpasses ProCoach in terms of features, pricing, user interface, customization options, workout library, client management tools, integration, customer support, success stories, and more!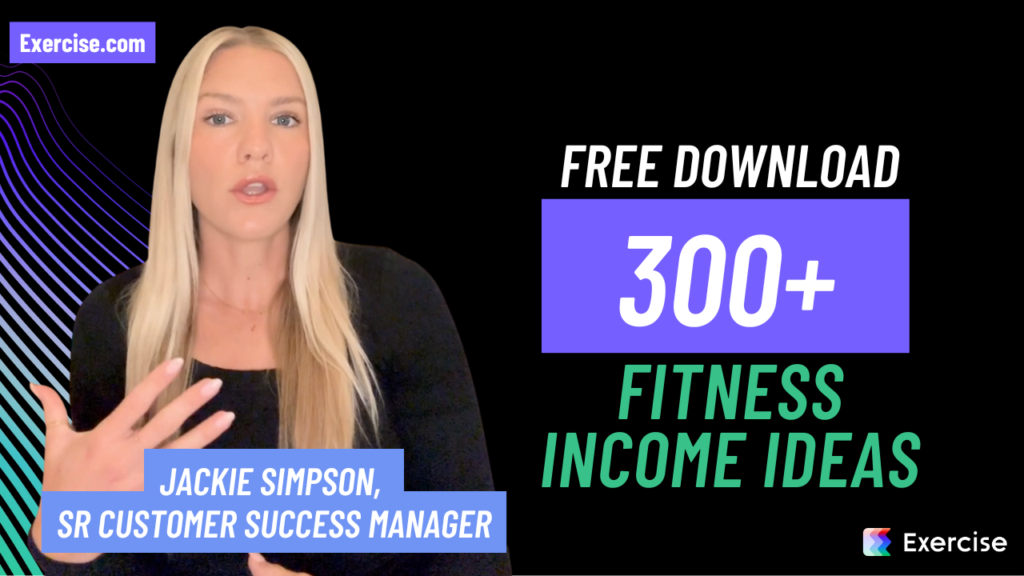 Why Choose Exercise.com over ProCoach?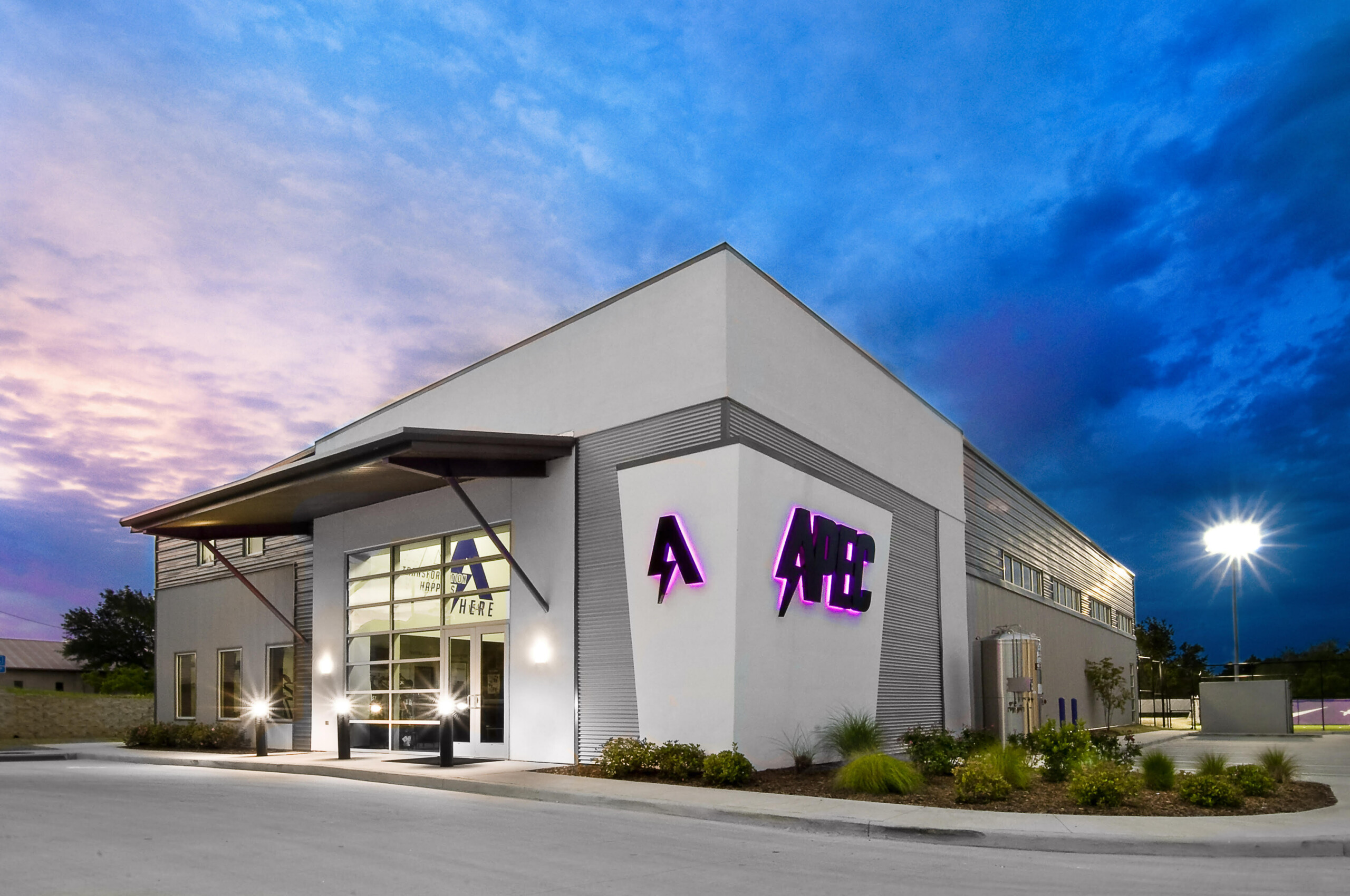 Exercise.com is simply the best. We were using three or four different apps or softwares to do what we can now do all in one with the Exercise.com platform.
Brandon Stroupe
Founder and President, APEC Sports Performance
Read More

: ProCoach
Exercise.com offers a comprehensive and innovative platform that goes above and beyond what ProCoach provides. While ProCoach focuses primarily on nutrition and habit coaching, Exercise.com offers a holistic approach by including nutrition tracking, workout programming, progress tracking, client communication, and business management tools all in one place. With Exercise.com, you can streamline your workflow and provide your clients with a complete fitness experience.
Additionally, Exercise.com offers a wide range of customizable features that allow you to tailor your fitness programs to meet the unique needs of each client. Whether you're working with athletes, individuals with specific health conditions, or those looking to achieve specific fitness goals, Exercise.com provides the tools and resources to create personalized workout plans and track progress effectively.
Features and Benefits of Exercise.com
Exercise.com is packed with a wide range of features and benefits that set it apart from ProCoach. One key advantage is the ability to easily customize workouts and programs to meet the unique needs of each client. With Exercise.com, you can create personalized routines, track progress, and make adjustments in real-time.
Furthermore, Exercise.com offers a vast library of exercises, including detailed instructions and video demonstrations, ensuring that clients have the proper guidance to perform each exercise safely and effectively. The extensive exercise library also allows you to offer a variety of workout options to keep your clients engaged and motivated.
Another notable feature of Exercise.com is the client management tools. Whether you have a handful or hundreds of clients, Exercise.com makes it easy to organize and communicate with them. You can schedule appointments, send notifications, track client progress, and provide feedback all within the platform.
In addition to its customizable workouts, extensive exercise library, and client management tools, Exercise.com also offers a comprehensive nutrition tracking feature. With this feature, you can easily track and monitor your clients' dietary habits, ensuring they are fueling their bodies properly to support their fitness goals. The nutrition tracking feature allows you to create meal plans, set macronutrient goals, and provide nutritional guidance to your clients. By integrating nutrition tracking into your fitness programs, you can take a holistic approach to your clients' health and wellness.
Pricing Comparison: Exercise.com vs ProCoach
When it comes to pricing, Exercise.com offers flexible and affordable options tailored to your business needs. Unlike ProCoach, which offers a fixed monthly rate, Exercise.com allows you to customize your subscription based on the number of clients you have and the specific features you require. This ensures that you're only paying for what you need and allows for scalability as your business grows.
In addition to its flexible pricing options, Exercise.com also offers a variety of payment plans to suit your budget. Whether you prefer to pay monthly, quarterly, or annually, Exercise.com has a plan that can accommodate your financial preferences. This allows you to manage your expenses more effectively and choose the payment schedule that works best for your business.
User Interface and Design: Exercise.com vs ProCoach
Exercise.com not only boasts powerful features but also an intuitive and user-friendly interface. The platform is designed with fitness professionals and their clients in mind, making navigation and usage a breeze. The clean and modern design of Exercise.com enhances the overall user experience and helps create an engaging and professional environment for your clients.
In addition to its user-friendly interface, Exercise.com offers a wide range of customization options for fitness professionals. With the ability to personalize the platform to match your brand and style, you can create a unique and cohesive experience for your clients. From customizing colors and logos to adding your own content and branding, Exercise.com allows you to make the platform truly your own.
Furthermore, Exercise.com provides responsive design, ensuring that your clients can access and use the platform seamlessly across different devices. Whether they are using a desktop computer, tablet, or smartphone, the platform automatically adjusts to fit the screen size, providing a consistent and optimized experience. This flexibility allows your clients to conveniently access their workouts, track their progress, and communicate with you, no matter where they are or what device they are using.
Customization Options: Exercise.com vs ProCoach
One of the standout features of Exercise.com is its extensive customization options. Unlike ProCoach, which offers limited branding capabilities, Exercise.com allows you to personalize your platform with your logo, colors, and unique branding elements. This level of customization ensures that your business stands out and reinforces your brand identity.
In addition to the branding options mentioned above, Exercise.com also offers a wide range of customization options for the overall user experience. With Exercise.com, you have the ability to tailor the layout and design of your platform to match your specific needs and preferences. Whether you want to create a sleek and modern interface or a more traditional and user-friendly design, Exercise.com provides the flexibility to customize your platform to best suit your business and target audience.
Workout Library and Programs: Exercise.com vs ProCoach
Exercise.com's workout library and program offerings are unparalleled. With ProCoach, you are limited to predetermined programs, while Exercise.com provides you with the flexibility to create and deliver custom workouts and programs tailored to each individual client. This allows you to better cater to your clients' specific goals, preferences, and limitations.
Exercise.com's workout library is extensive, offering a wide range of exercises and variations to choose from. Whether your clients are looking to build strength, improve flexibility, or enhance cardiovascular fitness, you can find the perfect exercises to include in their programs.
In addition to the workout library, Exercise.com also allows you to create and deliver personalized nutrition plans. This holistic approach to fitness and wellness sets Exercise.com apart from ProCoach, as it enables you to provide comprehensive guidance to your clients, helping them achieve their health and fitness goals more effectively.
Client Management Tools: Exercise.com vs ProCoach
When it comes to managing your clients, Exercise.com outshines ProCoach. Exercise.com's platform offers robust client management tools, including scheduling, progress tracking, and secure communication. These features enable you to provide a personalized and attentive experience for each client, fostering stronger relationships and better results.
In addition to the client management tools mentioned above, Exercise.com also provides a comprehensive client dashboard. This dashboard allows you to easily view and analyze client data, such as workout history, progress photos, and measurements. With this information at your fingertips, you can make data-driven decisions and tailor your clients' programs to their specific needs and goals.
Furthermore, Exercise.com offers integration with popular fitness tracking devices and apps. This means that your clients can seamlessly sync their activity data from devices like Fitbit or Apple Watch directly to their Exercise.com accounts. This not only saves time and effort for both you and your clients but also provides a more accurate and detailed picture of their overall fitness journey.
Integration and Compatibility: Exercise.com vs ProCoach
Exercise.com understands the importance of integrating with other tools and software that you may already be using. With Exercise.com, you can seamlessly connect with popular apps and wearables, allowing you to centralize your fitness data and provide a more comprehensive analysis of your clients' progress. This level of integration not only saves you time but also enhances the accuracy and depth of your client insights.
In addition to its integration capabilities, Exercise.com also offers extensive compatibility with various fitness equipment and devices. Whether your clients prefer using treadmills, stationary bikes, or heart rate monitors, Exercise.com can sync with these devices to track and analyze their workout data. This compatibility ensures that you can provide personalized training programs based on real-time information, maximizing the effectiveness of your clients' workouts.
Furthermore, Exercise.com's integration and compatibility extend beyond just fitness-related tools. The platform also integrates with popular payment processors, allowing you to seamlessly handle client payments and manage your business finances. This integration streamlines your administrative tasks, freeing up more time for you to focus on delivering exceptional training and coaching services to your clients.
Customer Support and Resources: Exercise.com vs ProCoach
Exercise.com prides itself on providing exceptional customer support and resources. Unlike ProCoach, which offers limited support options, Exercise.com offers live chat, email support, and a dedicated account manager to assist you throughout your journey. Additionally, Exercise.com provides an extensive knowledge base, tutorials, and webinars to help you make the most of the platform's features.
Exercise.com's customer support team is available 24/7 to address any questions or concerns you may have. Whether you need assistance with setting up your account, troubleshooting technical issues, or understanding how to use specific features, our knowledgeable support staff is always ready to help. Our goal is to ensure that you have a seamless experience using our platform and achieve your fitness goals.
Success Stories and Testimonials: Exercise.com vs ProCoach
Don't just take our word for it! Exercise.com has helped countless fitness professionals achieve remarkable success. The platform has received rave reviews and testimonials from trainers and coaches who have experienced significant growth in their businesses and witnessed incredible transformations in their clients. Exercise.com's proven track record speaks for itself.
How Does Exercise.com Improve upon ProCoach?
Exercise.com takes the foundation laid by ProCoach and builds upon it to create a more comprehensive and versatile platform. By offering a broader range of features, greater customization options, and a user-friendly interface, Exercise.com provides fitness professionals with the tools they need to excel and thrive in the digital age.
Which Platform is Better for Fitness Professionals: Exercise.com or ProCoach?
When comparing Exercise.com and ProCoach head-to-head, Exercise.com emerges as the clear winner. With its robust suite of features, flexible pricing, extensive customization options, and exceptional customer support, Exercise.com provides fitness professionals with a superior platform that exceeds the capabilities of ProCoach.
The Future of Online Coaching Platforms: A Look at Exercise.com and ProCoach
As the demand for online coaching continues to grow, Exercise.com and ProCoach are at the forefront of the industry. However, with its innovative features, constant improvements, and adaptability to changing trends, Exercise.com is positioned to be the leading online coaching platform of the future.
Why Fitness Businesses are Choosing Exercise.com over ProCoach
The decision to choose Exercise.com over ProCoach is clear for fitness businesses. Exercise.com offers the complete package, allowing fitness professionals to seamlessly manage their clients, provide personalized workouts and nutrition plans, and grow their business all within a single platform. The flexibility, customization options, and extensive features provided by Exercise.com make it the preferred choice for fitness businesses worldwide.
The Rise of Virtual Coaching Platforms: Why Exercise.com Stands Out from ProCoach
The rise of virtual coaching platforms has transformed the fitness industry, and Exercise.com stands out as a frontrunner in this digital revolution. While ProCoach focuses primarily on habit coaching and nutrition, Exercise.com offers a comprehensive solution that encompasses all aspects of fitness coaching, from exercise programming to client management. Exercise.com's robust features and emphasis on customization make it a standout choice for fitness professionals looking to thrive in the virtual coaching landscape.
Case Study: A Comparison between a Fitness Business Using Exercise.com and Another Using ProCoach
Let's take a deeper look at a real-world example to demonstrate the superiority of Exercise.com. Fitness Business A chose Exercise.com over ProCoach and experienced a significant increase in client retention, engagement, and overall revenue. By utilizing the extensive customization options, in-depth progress tracking, and seamless client management tools offered by Exercise.com, Fitness Business A was able to provide a superior fitness experience and stand out from the competition.
Exercise.com: Your ProCoach Alternative
Why Choose Exercise.com?
Here are five reasons why fitness professionals use Exercise.com vs. ProCoach.
If you're ready to get started with an easy-to-navigate, all-in-one fitness software, designed to fuel your business, request a demo with Exercise.com today.
And, if you want to see how ProCoach's additional features stack up to Exercise.com software features, check out our in-depth guide below.
What is ProCoach?
Founded in 2016, ProCoach is a client management software for coaches who have received the Precision Nutrition certification (Precision Nutrition [PN] is a nutrition certification company with nutrition coaching software. Precision Nutrition reviews are mostly positive as a nutrition certification and macro coach certification).
ProCoach has a very unique nutrition program. ProCoach reasons that success comes from being consistent with small habits that add up to big changes and focuses on the essentials of nutrition and coaching. So every two weeks, a new healthy habit is introduced for the client to work on every day. One habit example is to de-stress for 20 minutes each day. There are 24 habits in total and the program spans 52 weeks.
Additionally, clients are given daily lessons, assignments, and check-ins via email, with progress assessments every few weeks. Coaches can have as much communication with their clients as they'd like, but ProCoach is built to run on autopilot by delivering the ProCoach curriculum automatically with a daily email.
For an additional fee, coaches can choose to include ProCoach Workouts so clients can see results faster.
The biggest difference between ProCoach and Exercise.com is that ProCoach is geared towards independent nutritional coaches and trainers; it is not built to manage a business. There are no business management features like booking and scheduling, reports, or marketing integrations.
While ProCoach offers a unique spin on online coaching, it comes with severe restrictions. ProCoach doesn't allow any custom branding; all PN coaches must use PN branding and software. Being held under the umbrella of PN reduces your opportunities to celebrate your brand and make a statement in the fitness world.
ProCoach also doesn't offer any customization or flexibility for its 52-week program. If a client struggles to incorporate a healthy habit, such as eating five servings of colorful veggies and fruits every day, there's no timeline extension for clients to incorporate this habit consistently. Instead, clients must try to conquer this habit at the same time a new habit is automatically introduced.
But with Exercise.com you have everything you need to watch your business succeed because we offer fully-customizable features. Stand out in a sea of fitness choices with your own custom-branded website and app, and grow your business through tailored reports, marketing integrations, ecommerce opportunities, and more.
To learn how to use ProCoach, refer to our article, "How do I use ProCoach?"
Unless otherwise stated, all images and reviews below are of/about the Exercise.com All-In-One Fitness Business Management software platform. All information about Precision Nutrition and ProCoach is from Precision Nutrition's website. 
Fitness Business Management Software
The best gym business and fitness business management software should make your life easier by running efficiently, performing mundane tasks that eat away at your time, be easy for your staff to use, and encourage business growth through targeted reports, ecommerce, marketing integrations, and more. But ProCoach makes business management a challenge from the very beginning.
First, ProCoach is only available to PN coaches; all of its users must be enrolled in or be a graduate of the Precision Nutrition Level 1 (PN L1) certification program. But–the PN L1 program is only open for enrollment twice a year, takes about five months to complete, and costs $1400. Coaches are also required to re-write their exam every two years to maintain their certification. Precision Nutrition doesn't state how much the re-written exam costs.
PN is on-par with certification expectations, but because ProCoach isn't designed to manage a fitness business, these requirements put severe restrictions on your employee pool and when you can sign up to use ProCoach! If you miss the enrollment window, you're out of luck for another six months. You can also only hire PN coaches (or hire an employee during the PN L1 enrollment period so they can also enroll in ProCoach–but what a timing hassle!) which eliminates countless qualified applicants.
It's also a big request to require a new employee to pay a $1400 PN L1 enrollment fee before employment begins so they can use the software. Or–in addition to paying usual pre-employment fees like background checks and drug screens–you as the employer will have to incur the $1400 cost. That's one expensive hiring process!
Second, because ProCoach is built for independent online trainers, there are no standard business management features like booking and scheduling or revenue reports. Trainers have their own dashboard where the trainer can view and track their clients' progress, but these clients are not pooled into a member database. There's no way to track all trainers' clients or the revenue generated. This would result in using multiple programs and platforms to manage other business areas.
This isn't a knock on ProCoach; many PN coaches and clients are highly pleased with ProCoach. But ProCoach is intended to be used for independent online trainers, not fitness businesses. Attempting to use ProCoach to manage a fitness business would not be effective or efficient and make business management difficult.
But Exercise.com is designed to manage a fitness business–and it's customized to manage your fitness business! With unlimited customizable features, you have everything you need for your business to succeed! Let's take a closer look at the restrictions of ProCoach and the flexibility of Exercise.com.
Client/Class Scheduling
ProCoach does not offer a client or class scheduling feature. There's no need for a scheduling feature since the software is built solely for online client management; coaches and clients both complete tasks on their own time. Again, this isn't a flaw with ProCoach, but ProCoach doesn't help your fitness business with booking and scheduling. Using ProCoach for client management means you will have to find another program for these services.
But Exercise.com excels with booking and scheduling services! Our layout is professional and user-friendly, instantly grabbing your customers' attention while easily guiding them through booking appointments. Both staff and customers can view the schedule by location, trainer, day, time, and other filters, which encourages more booked appointments! Keep everything organized for your staff, even with multiple one-on-one sessions, group sessions, and events!
Gym/Facility Management
Because ProCoach is for online nutrition training, there's no feature offered for facility management. This means you must invest in other software to manage your facility.
This isn't the case with Exercise.com! Our comprehensive software allows you to manage your business facility with dozens of standard and customizable reports.
Business Dashboard Reports
ProCoach has a client dashboard where coaches can easily view their client list at a glance. Clicking on a client's profile brings up in-depth reports of a client's progress. However, ProCoach doesn't have any business reports.
On the other hand, Exercise.com streamlines your business with targeted reports so you know exactly how your business is doing at all times. For example, knowing that your 7 AM yoga class is always overbooked but the spinning class at the same time has just a handful of participants enables you to make an informed adjustment to the class schedule to boost revenue.
Additionally, Exercise.com tracks and analyzes revenue, taxes, commission and ecommerce, client and group reports, and so much more. We can even provide your business with customized reports!
Client Automation
If ProCoach does one thing well, it's automation. But they actually do automation too well.
ProCoach is designed to run on auto-pilot: coaches input client information and let the program do all the work for them. ProCoach delivers the same pre-packaged and automated nutrition services to every customer. This mindset can lead to a worrisome trend for your trainers:
ProCoach's over-automation encourages trainers to be disengaged from their clients.
As customers grow to expect a personalized experience for every service, ProCoach's poor customer engagement and lack of personalization can result in attrition.
Instead, Exercise.com personalizes client automation in the form of custom workout and nutrition plans, performance assessments, and reminders. We know the power of targeted, customized, perfectly-timed notifications! The right notification sent at the right time can engage customers and grow your business. Additionally, Exercise.com:
Sends automatic emails for recurring appointments, classes, or customized messages
Automatically charges and receives payments
Delivers workouts and resources automatically
Customizes and automates reminders, alerts, and notifications to be sent through your app, text, or email
Dedicated Zapier Support
ProCoach does not list any integrations at all, which means it can't help manage, market, or grow your business.
But Exercise.com has dozens of popular integrations already built into our software that help with business management. And we don't stop there! We also partner with Zapier so you have every tool your business needs. Zapier has over 2,000 apps to choose from so your software is completely customized and efficient. Best of all, Zapier guides you through every step of the process!
Dedicated Account Manager
Exercise.com is serious about providing you with exceptional customer service. By partnering with Exercise.com, you receive a dedicated account manager who assists with all your software needs–indefinitely!
This unique service is especially beneficial as you see your business grow! For instance, you may want to add an online fitness store or revamp your website to attract more customers. Don't worry about trying to figure out software capabilities or confusing coding! Your account manager is happy to not only make every alteration for you but also guide you and your staff through changes.
Customized Software
Customized services are more critical to customer retention than ever before. Staggering customer expectation statistics from Salesforce show 76% of consumers expect companies to know their needs and expectations, 84% of customers say being treated like a person–not a number–is very important to winning their business, and 72% of customers expect companies to personalize engagement to their needs.
These statistics should cause every manager to consider how well they are engaging their customers. Are you anticipating the needs and expectations of your customers and personalizing their customer experience, treating them as people and not reasons for monetary gain?
When it comes to fitness, gyms must provide personalized fitness experiences in order to be successful. And personalized services have to begin with customized business management software. This is because, quite simply, without the software capabilities to personalize, you can't personalize customer services!
And unfortunately for ProCoach, there are no features for customized software. As stated earlier, the program is designed to run completely automatically by delivering the same program for every client. Further, coaches aren't required to communicate with clients. ProCoach actually encourages its coaches to use the software this way. Why?
Coaches–and therefore, ProCoach–make a greater profit the more clients coaches take on. In fact, coaches can take up to 100 clients! There's no way to manage that many clients with care, so coaches are encouraged to view their clients as a number–for monetary gain–instead of genuinely caring about their progress.
ProCoach treats clients like a number, not like a person.
Focusing on the money to be gained hurts you in the long run. Customers quickly sniff out if they're only valued for their money–and when that happens, you will not only lose customers, but you will likely incur a lot of bad marketing by word-of-mouth that deters future customers.
But with Exercise.com, we make customer satisfaction the priority through personalized services. We know this takes time, but your completely customizable fitness trainer app makes personalization effortless. You can do just about anything to personalize your customers' experience, which leads to greater customer retention and revenue!
Let's look at some of these personalization features below.
Custom-Branded
Exercise.com starts at the very beginning of personalized customer services by celebrating your unique brand! From your custom app, website, ecommerce opportunities, workout software, and performance software, your customers will be strongly connected and engaged with your brand.
iOS & Android Apps
ProCoach has an app called PN Coaching for iOS and Android where clients can receive and respond to automated habit notifications and communicate with their coach. The app is still relatively new and doesn't have many reviews, but it seems to be welcomed by the PN community.
Exercise.com delivers a convenient and professional experience by creating your own custom-branded app! Everything that can be done on a computer can also be done on your app, from viewing the schedule to tracking workouts and nutrient intake! This convenience makes staff and trainers more productive and customers more satisfied!
Security Features
ProCoach doesn't mention anything about their security features, but one can hope that ProCoach is responsible with clients' personal and health information.
You can rest assured with Exercise.com because we take security very seriously! We utilize the highest security standards for payment processing and storing clients' health information. Every website and app created by Exercise.com is SSL Secure. We protect your clients' information with the internationally-secure Privacy Shield Framework, and we utilize Google Cloud for storing and transferring data. Payments are made and processed through Stripe.
Marketing Integrations
ProCoach doesn't specify any integrations. While ProCoach itself may not need any integrations because it's a self-contained and automatic software, fitness businesses must use marketing strategies to gain and keep customers! And the most time-efficient way to market is through integrations. Using ProCoach means you must do time-consuming labor to manually market your business.
But Exercise.com software integrates with an abundance of popular integrations such as:
MailChimp
ConstantContact
ConvertKit
Zapier
Google Analytics
Facebook Pixel
And more!
If you don't see an integration your business uses, there's no need to worry! We can integrate with just about every program, making Exercise.com one of the most versatile and valuable fitness management platforms around!
Workout Software
For an additional monthly charge of $69, ProCoach offers 28 different workout tracks through ProCoach Workouts. If a client indicates they would like to include exercise in their program, their coach can select one of these 28 tracks. While ProCoach Workouts adds some much-needed options to the ProCoach software, the 28 tracks are still rigid and lack personalization.
Far better, the Exercise.com software platform allows both pre-designed workouts but also completely customizable workouts for that personalized fitness experience your clients desire! Let's take a closer look below.
Workout Creator/Logger
Clients come to trainers when they want a workout program tailored to them. While ProCoach Workouts offers a workout feature, it's not customized to their needs.
The Exercise.com approach is more satisfactory to clients because workouts are designed just for them! Our premium workout software built for fitness professionals keeps clients engaged and motivated on their journey towards meeting their fitness goals.
Trainers can quickly select pre-designed workouts or assign individual exercises to each client from your exercise library. Workouts are delivered automatically to your clients where they can view and log their workout anytime, anywhere! Clients and trainers can easily communicate between sessions using your custom-branded app.
Exercise.com adapts to every trainer-client relationship by offering endless possibilities for delivering workouts, tips, and encouragement to every client, including:
1-on-1 Training
This traditional method of personal training is still a staple in most fitness centers. Exercise.com helps organize, communicate, and creatively manage multiple clients while delivering a quality training experience.
Some of the features for 1-on-1 training include customized workout and nutrition plans, goals and progress reports, performance and fitness assessments, and more! Trainers can both easily manage their clients and provide a customized personal training experience. Clients have all the tools they need to stay on track and motivated!
Group Training
The Exercise.com group training feature allows for easy creation, scheduling, and tracking of group classes! Trainers can provide the same resources and support as in 1-1 training but members benefit from the social connections and accountability of the group setting. This boosts customer satisfaction and creates a tight-knit gym community.
Online Training
Trainers can use our premium video and exercise libraries to deliver custom online training workouts to any client! Our app allows easy communication between trainer and client for added client satisfaction. These workouts give greater flexibility for clients to perform their workouts whenever and wherever they choose and allow you to continue growing your business by increasing your client pool.
While ProCoach should only be used for online coaching, Exercise.com offers the flexibility of in-person and online training!
Exercise Library
Exercise.com pushes past a cookie-cutter system of pre-designed workouts (although you can create pre-designed workouts, too!). Trainers can use our extensive library of educational and instructional exercise videos to build custom workouts that suit the specific needs of their clients.
This is a feature unique to Exercise.com and is not included with ProCoach. ProCoach only allows difficulty adjustments to the exercises already provided in the pre-designed exercise tracks. Coaches cannot add, delete, or give specific modifications (such as for an injury) to the tracks.
Custom Exercises
Our quality videos give clear instructions on proper exercise form, as well as modifications for injuries or difficulty levels. You can also link your YouTube or Vimeo accounts to incorporate your own videos in the workout creator! Having your own trainers perform exercises is an excellent way to build trainer familiarity, promote your business, and add value to your brand.
TV Workouts
Videos can be viewed on a computer or mobile device and also cast onto a TV screen during a group training session. This offers a different presentation style and adds a personal touch to a group workout.
Gym Ecommerce Software
ProCoach doesn't offer any ecommerce capabilities. In a world where purchases are increasingly made online, ProCoach causes you to miss out on significant revenue gain by restricting online purchases and subscriptions.
However, Exercise.com excels in ecommerce! Using our customized software, you can offer unique and endless ecommerce opportunities that engage your customers and boost revenue. Since ProCoach doesn't offer any ecommerce opportunities, let's check out just a few popular ways Exercise.com grows your business through gym ecommerce software!
Payment Processing
ProCoach does not state how they process payments. This ambiguity should give pause to potential users, as not all payment processors are created equal. From security assurance to additional fees per invoice, it's important to know upfront how you will receive payments!
But Exercise.com is transparent about our payment processing! We use the ease and security of Stripe for all payments.
Sell Products
Advertise your brand and boost your revenue with a quick set up of an ecommerce store! The Exercise.com ecommerce store allows you to sell just about anything you'd like, from personalized apparel, bumper stickers, and water bottles, to headbands, exercise gear, and more! As customers use these products in their community, your business gets free and creative advertising! (Not to mention, using custom-branded apparel reinforces customer commitment to your fitness center!)
Sell Workout Plans
Selling pre-built workout plans retains members and gives them the experience of a personalized trainer in the comfort of their own home. Unlike trendy workout plans (or ProCoach Workouts) that are overly generalized to apply to as many clients as possible, these workouts can be completely customized to fit the needs of your clientele.
There's no limit to how many workout plans you can sell, so the more you offer, the greater your profit! Include a variety of plan lengths, difficulties, fitness focuses, and more, to fully engage your customers. The options are endless!
Offer Online Workout Memberships
Customers are increasingly willing to pay a premium price for customized workout plans they can do independently. While the premium price boosts your revenue, it's often offset by the extensive time needed to create personalized plans.
The Exercise.com software platform lets you capitalize on this trend without killing your trainers' productivity! Trainers create the entire plan in one sitting, program the workouts to be delivered at automatic intervals, and then track client progress through their program. While this might sound similar to ProCoach, Exercise.com is superior because it is custom-made for clients, not the generalized program of ProCoach.
Sell Workout Challenges
Further promote your brand by providing fun and engaging workout challenges! As gym members come together around the common goal of better fitness, they can channel their competitive spirit, encourage and cheer on other members to push themselves, and have fun at the same time.
With Exercise.com software, running workout challenges couldn't be simpler. Our challenges are completely customizable and run automatically so they increase your revenue without increasing your workload.
Fitness Assessments
Initial and periodic performance assessments help trainers know appropriate fitness approaches and goals, plus help clients observe progress as they continue training.
ProCoach does a thorough job with assessments. Every day, clients are to complete habits, lessons, and assignments. Every one or two weeks, clients are to submit objective measurements such as body weight, girths, photos, and other markers of progress, as well as subjective reports. All of these assessments are intensely tracked in ProCoach's software.
ProCoach promotes this assessment tracking as its form of customization, something they call "Building Your Owner's Manual." This "Owner's Manual" is a collection of the data clients input into ProCoach's system to help them better understand their lives, bodies, needs, and wants so they can thrive after ProCoach training.
While this is a unique spin on customization, ProCoach's extensive assessments still have no true customizable features. There are no personalized assessments, and coaches can't make any alterations to the client's program based upon assessment findings. The program will continue on its automated design regardless of data input. This is potentially very frustrating to clients!
But with the Exercise.com fitness assessment software, trainers can customize every aspect of assessments to fit the needs of their business and clientele. Let's examine these below.
Assessments
Every client hires a personal trainer for a different reason, such as weight loss, athletic performance, or chronic disease management. Further, each client has a unique motivation for their training commitment. ProCoach treats all clients the same by giving one-size-fits-all assessments that don't take into consideration the specific goals, motivation, or limitations of clients.
But Exercise.com prioritizes customer personalization by enabling trainers to customize performance assessments for every client. Our targeted assessments also produce the most accurate results so trainers can push clients to their maximum potential.
Performance & Measurement Reports
Exercise.com goes beyond personalized assessments; we include personalized interactions, too! Increase customer engagement without adding extra managerial tasks through our automatic delivery of workout reminders, goal achievements, recurring assessments, progress photos, measurements, and more!
Nutrition
Although ProCoach does offer workouts, it's mostly known for its nutritional training. ProCoach states they are "nutritionally agnostic"–meaning, they don't promote one specific diet or meal plan and focus on encouraging healthy eating habits, such as putting down your fork between each bite of food to allow more time for chewing. ProCoach claims this makes their program flexible for any diet.
While this might be true, ProCoach uses the same training approach and timeline for every customer. No matter how clients answer the initial survey, every client will get the same habits delivered at the same automatic intervals as everyone else. There's no ability to extend a timeline or adapt to client needs or restrictions; everyone is expected to conquer the same assigned habits at the same pace.
But the Exercise.com nutrition tracker allows client customization and training tailored to the client's needs, goals, and mindset towards food. Clients can easily log and track their daily dietary intake, keeping clients focused on their goals through accountability.
ProCoach Pricing
So, how much does ProCoach cost? ProCoach has previously charged based upon how many active clients each trainer is coaching, but there is no updated pricing information for 2020. ProCoach does disclose that the ProCoach Workouts add-on is $69/month.
ProCoach charges per trainer, which quickly becomes a steep price point, especially if you have a handful (or more) of trainers. Further, there's no way to link accounts into one database for member management, and there are no reports, marketing integrations, or scheduling services. This means you must find and pay for other software to fill in the gaps left by ProCoach.
ProCoach Alternatives
After extensive research, we were unable to find any competitors to ProCoach. While there were competitors to Precision Nutrition, these were competitors to their nutritionist certification, not their software.
While this initially sounds like an advantage to ProCoach, it actually confirms that ProCoach shouldn't be used for fitness business management. Between missing crucial features and a rigid, non-customizable system, there are too many gaps to fill to make ProCoach feasible for managing a fitness business.
The Bottom Line: Pros and Cons
Choosing the right business software is a big decision! Let's take a final look at ProCoach and Exercise.com:
ProCoach Pros and Cons
Although we've discussed many shortfalls of ProCoach, it's important to remember these shortfalls arise when using ProCoach for fitness business management. ProCoach isn't bad software, but it should only be used for independent online nutrition training. Just because ProCoach works in one fitness genre doesn't mean it should be used in another. Using ProCoach to manage your fitness business would leave you with countless hurdles to overcome.
ProCoach delivers a rigidly-automatic nutrition and/or workout program at an unfeasible price point for fitness businesses. There is no customization or personalization. It's also only available to PN L1 enrollees or graduates, which significantly limits your employee pool and subscription enrollment period. The bottom line: ProCoach doesn't deliver the personalized, user-friendly customer service experience for your fitness business that you get with Exercise.com.
Exercise.com Pros and Cons
Exercise.com prioritizes every customer's personalized fitness experience and thereby sets your business up for success. Your dedicated account manager completely customizes and updates your branded website and app to fully engage your customers. Clients can view your gym's schedule and easily book appointments. Our personalized workout software and performance assessments set up your trainers and clients for success! And our endless e-commerce capabilities round out our comprehensive software by promoting your business both in-house and around your community.
Exercise.com makes your business platform decision easy! We're here to help your business grow. Are you ready to get started? Book a demo today!
How to Transition from Using ProCoach to Implementing Exercise.com in Your Fitness Business
If you're currently using ProCoach and considering transitioning to Exercise.com, rest assured that the transition process is smooth and seamless. Exercise.com provides comprehensive onboarding and migration support, helping you transfer your data, set up your customizations, and get up and running quickly. With Exercise.com, you can take your fitness business to new heights.
In conclusion, Exercise.com is the best ProCoach alternative for fitness professionals seeking a comprehensive and versatile platform. It offers a wide range of features, customization options, user-friendly interfaces, and outstanding customer support. With Exercise.com, you can elevate your fitness coaching business and deliver an exceptional experience to your clients. Don't settle for mediocrity when Exercise.com can help you reach new heights of success!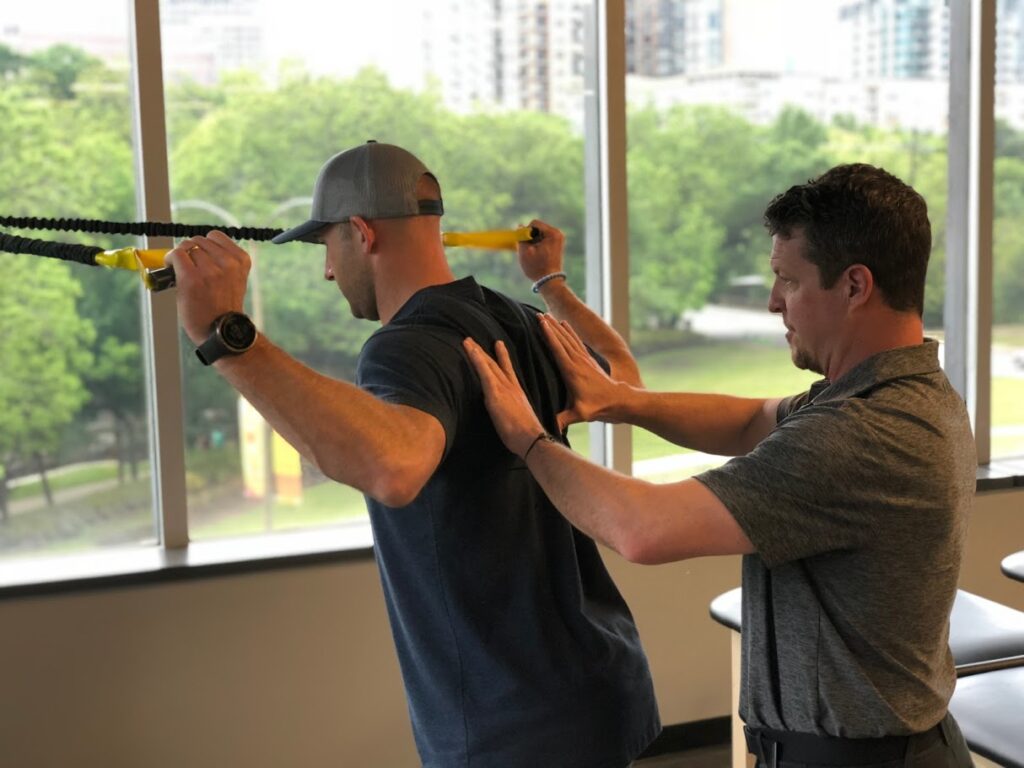 "Working with Exercise.com and their team has been an amazing experience and a dream come true in terms of accomplishing a vision! Their workout technology has helped us effectively engage our community, and I highly recommend Exercise.com to grow your business!"
Andrew Banner
Co-Founder, AMPD Golf Performance