The best Square Appointments alternative is Exercise.com.
Find the best Square alternative for fitness businesses. In today's digital age, finding the right appointment scheduling software is crucial for businesses of all sizes. While Square Appointments may be popular, it may not always be the best fit for your specific needs. In this article, we will introduce you to Exercise.com, a powerful alternative to Square Appointments that can revolutionize the way you book and manage appointments.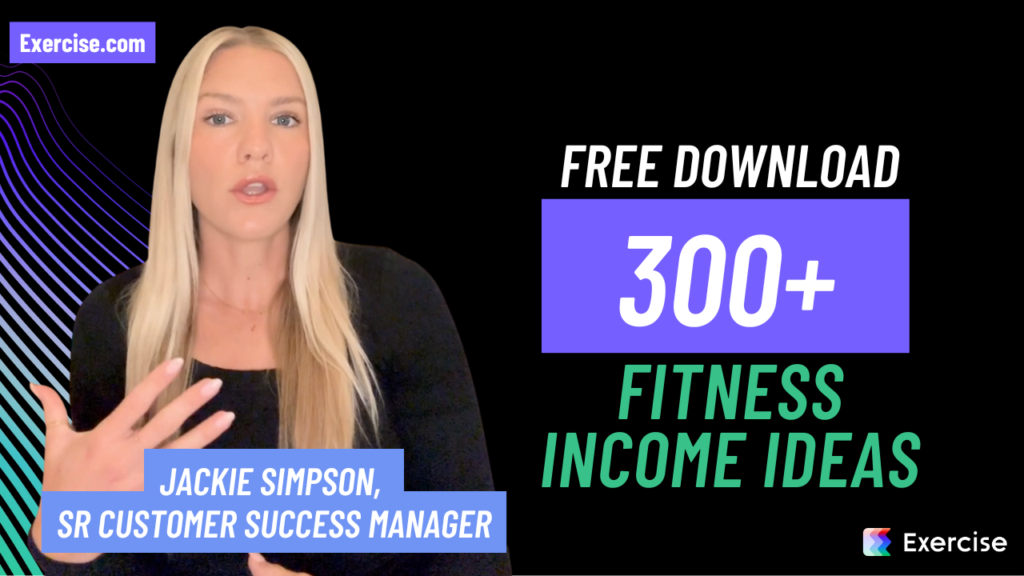 Why Square Appointments may not be the best fit for your business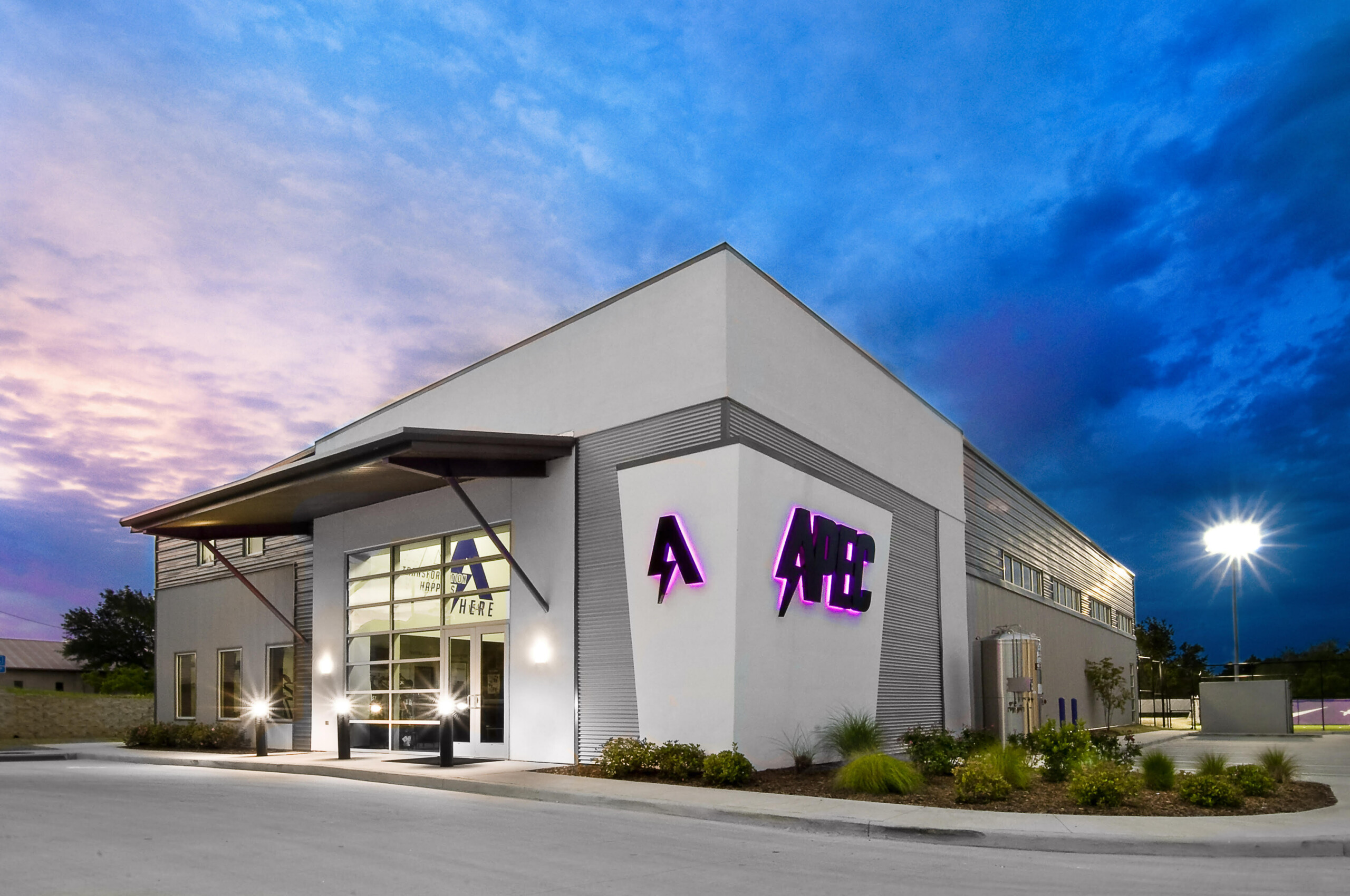 Exercise.com is simply the best. We were using three or four different apps or softwares to do what we can now do all in one with the Exercise.com platform.
Brandon Stroupe
Founder and President, APEC Sports Performance
Read More

: Square Appointments
While Square Appointments offers some useful features, it may not be the ideal solution for every business. One limitation is its lack of customization options. Businesses often want to personalize their scheduling platform to match their brand and create a seamless experience for clients. Unfortunately, Square Appointments falls short in this department.
Furthermore, Square Appointments does not offer seamless integration with existing websites and social media channels, limiting your ability to maximize your online presence and reach your target audience effectively. This can be a significant drawback for businesses looking to expand their reach and boost client acquisition.
Another drawback of Square Appointments is its limited reporting and analytics capabilities. While it provides basic reporting features such as appointment history and revenue tracking, it lacks more advanced analytics tools that can provide valuable insights into your business performance. This can make it challenging to make data-driven decisions and optimize your scheduling and marketing strategies.
The importance of finding the right appointment scheduling software
Before we delve into the details of Exercise.com, let's emphasize the importance of finding the right appointment scheduling software. Your scheduling platform should be more than just a tool for booking appointments; it should enhance your business operations, save time, and provide a seamless experience for both you and your clients.
With the right software, you can streamline your booking process, automate reminders and notifications, manage your calendar efficiently, generate more revenue through upselling and package offerings, analyze data to optimize your business strategy, and gather valuable client feedback. That's where Exercise.com comes in.
Exercise.com offers a comprehensive appointment scheduling software that goes beyond basic booking functionality. With Exercise.com, you can customize your scheduling options to fit your specific business needs. Whether you offer one-on-one sessions, group classes, or both, Exercise.com allows you to easily manage and schedule appointments for different services.
Introducing Exercise.com: A powerful alternative to Square Appointments
Exercise.com is the ultimate solution for businesses seeking a Square Appointments alternative. It offers a comprehensive suite of features designed to meet the unique needs of fitness professionals, wellness centers, and businesses of all types.
With Exercise.com, you get a fully customizable scheduling platform that can be tailored to your brand. From colors and logos to emails and notifications, every aspect can be customized to provide a cohesive experience that aligns with your business identity.
In addition to its customizable features, Exercise.com also provides robust reporting and analytics tools. With these tools, you can gain valuable insights into your business's performance, track client attendance and engagement, and make data-driven decisions to optimize your operations.
Furthermore, Exercise.com offers seamless integration with popular fitness and wellness apps and devices. Whether your clients use wearable fitness trackers, nutrition apps, or other health-related tools, Exercise.com can sync with these platforms to provide a holistic view of your clients' health and progress.
How Exercise.com can streamline your appointment booking process
Exercise.com understands the importance of a streamlined booking process, and its robust platform makes appointments booking effortless for both you and your clients. Clients can easily view and book available time slots through your website or social media channels. In just a few clicks, they can secure their desired appointment, eliminating the need for back-and-forth communication.
For businesses, Exercise.com offers an intuitive calendar management system that allows you to view and manage your appointments seamlessly. You can easily set availability, reschedule or cancel appointments, and even block off time slots for personal or private events. The platform also supports recurring appointments, making it ideal for businesses that offer regular classes or sessions.
Additionally, Exercise.com provides a convenient reminder system for both you and your clients. Clients will receive automated reminders via email or SMS, ensuring they never miss an appointment. As a business owner, you can also set up notifications to remind you of upcoming appointments, helping you stay organized and prepared.
Furthermore, Exercise.com offers a secure payment processing feature, allowing clients to easily pay for their appointments online. This eliminates the need for manual payment collection and reduces the risk of missed or late payments. With Exercise.com, you can seamlessly integrate payment processing into your appointment booking process, providing a seamless and convenient experience for both you and your clients.
Key features and benefits of using Exercise.com for appointment scheduling
Exercise.com provides an array of powerful features and benefits that set it apart as the best alternative to Square Appointments. Let's explore some of the key highlights:
Customization options with Exercise.com: Tailor your scheduling platform to your brand.
Seamless integration with your existing website and social media channels: Maximize your online presence and reach your target audience effectively.
Boosting client retention with automated reminders and notifications: Keep clients engaged and decrease no-shows with personalized reminders and notifications.
Maximizing efficiency with calendar management tools: Easily manage your appointments, set availability, and handle recurring appointments.
Generating more revenue through upselling and package offerings: Increase your average transaction value by offering additional services, packages, or upsells during the scheduling process.
Data-driven insights: Analyze appointment data to optimize your business strategy, identify trends, and make data-driven decisions.
Client satisfaction and feedback: Gather valuable insights and feedback directly from your clients to enhance your services and tailor your offerings.
Additionally, Exercise.com offers a user-friendly interface that makes it easy for both clients and staff to navigate and use the appointment scheduling platform. With intuitive features and a simple layout, clients can quickly book appointments and manage their schedules, while staff can efficiently view and manage their appointments.
Seamless integration with your existing website and social media channels
Unlike Square Appointments, Exercise.com offers seamless integration with your existing website and social media channels. This integration allows you to embed your scheduling platform directly onto your website or create a booking button, making it convenient for clients to book appointments without ever leaving your website or social media page.
By integrating your scheduling platform into your online presence, you can enhance the user experience, increase client acquisition, and boost your brand's visibility in the online space.
Boosting client retention with automated reminders and notifications from Exercise.com
One of the most significant benefits of Exercise.com is its ability to boost client retention through automated reminders and notifications. With Exercise.com, you can easily schedule personalized reminder emails or text messages to ensure your clients never miss an appointment.
These automated reminders help reduce no-shows, improve client punctuality, and enhance overall client satisfaction. By providing outstanding customer service, you can build strong and lasting relationships with your clients, ultimately leading to increased loyalty and retention.
Maximizing efficiency with calendar management tools on Exercise.com
Exercise.com's calendar management tools are designed to simplify your scheduling process and maximize efficiency. With the platform's intuitive interface, you can easily manage your appointments, set availability, and handle recurring appointments.
You can view your calendar by day, week, or month, making it easier to identify busy periods and adjust your schedule accordingly. Exercise.com also allows you to block off time slots for personal or private events, ensuring that your availability is always up-to-date and preventing any scheduling conflicts.
Generating more revenue through upselling and package offerings on Exercise.com
Exercise.com enables you to generate more revenue by offering upsells and package offerings during the appointment booking process. Whether it's additional services, package discounts, or upgrading to higher-tier options, you have the flexibility to customize and present different options to your clients.
By incorporating upselling strategies into your appointment booking process, you can increase your average transaction value and capitalize on each client interaction to maximize your revenue potential.
Data-driven insights: Analyzing appointment data to optimize your business strategy
Analyzing appointment data is crucial for optimizing your business strategy. Exercise.com provides comprehensive reporting and analytics tools that allow you to gain valuable insights from your appointment data.
With these data-driven insights, you can identify trends, track key performance indicators, identify areas for improvement, and make data-backed decisions to enhance your business operations. This level of visibility allows you to stay ahead of the competition and continuously improve your offerings.
Client satisfaction and feedback: Using Exercise.com to gather valuable insights
Exercise.com recognizes the importance of client feedback and offers an easy way to gather valuable insights directly from your clients. By leveraging Exercise.com's client satisfaction and feedback features, you can collect reviews, ratings, and comments to gain a deeper understanding of your clients' needs and preferences.
This information can then be used to refine your services, tailor your offerings, and ensure ongoing client satisfaction. By actively listening to your clients, you demonstrate your commitment to providing the best possible experience, fostering long-term relationships and client loyalty.
How Exercise.com's pricing compares to Square Appointments and other competitors
When considering a new appointment scheduling software, pricing is a significant factor. Exercise.com offers competitive pricing plans that cater to businesses of all sizes. The platform's pricing is transparent, with no hidden fees or surprises.
While the exact pricing may vary depending on your specific business needs, Exercise.com provides excellent value for the robust features and benefits it offers. Compared to Square Appointments and other competitors, Exercise.com's pricing remains competitive while delivering a superior user experience and a wider range of features.
Real-life success stories: Businesses thriving with Exercise.com's appointment scheduling solution
The success of Exercise.com's appointment scheduling solution can be seen through the numerous businesses that have flourished after making the switch. From small independent fitness studios to large wellness centers, businesses have reported increased client satisfaction, improved efficiency, and higher revenue streams.
Real-life success stories highlight the positive impact Exercise.com has on businesses and reinforce its position as the best Square Appointments alternative on the market.
Step-by-step guide: Migrating from Square Appointments to Exercise.com seamlessly
If you're currently using Square Appointments and considering switching to Exercise.com, the migration process is seamless and straightforward. Exercise.com offers a step-by-step guide to ensure a smooth transition.
The guide includes instructions on exporting your existing data from Square Appointments, importing it into Exercise.com, and customizing your scheduling platform to align with your brand. With Exercise.com's dedicated support team, you can also rest assured that any questions or concerns you may have during the migration process will be promptly addressed.
Common challenges in switching appointment scheduling software and how to overcome them with Exercise.com
Switching appointment scheduling software can seem daunting, but Exercise.com is committed to making the transition as smooth as possible. Exercise.com's platform is designed with ease of use in mind, and the comprehensive support provided helps overcome any challenges that may arise during the switch.
Exercise.com offers extensive resources, including tutorials, guides, and a responsive support team, to ensure that businesses can navigate the transition successfully. With Exercise.com, you can confidently make the switch, knowing that you'll have the support you need along the way.
Exercise.com: Your Square Appointments Alternative
Why Choose Exercise.com?
Here are five reasons why fitness professionals use Exercise.com vs. Square Appointments.
If you're ready to get started with an easy-to-navigate, all-in-one fitness software, designed to fuel your business, request a demo with Exercise.com today.
And, if you want to see how Square Appointments' additional features stack up to Exercise.com software features, check out our in-depth guide below.
What is Square Appointments?
When it comes to a good app for scheduling appointments, many turn to Square Appointments.
Square Appointments is a scheduling, payment, and customer management app whose simplistic design is aimed at keeping small businesses organized via a fee-based platform.
Square Appointments started as a small, white, portable credit card reader and has since expanded their corresponding app integrating scheduling and alerts.
Electricians, food trucks, beauty salons, coffee chains, clothing retailers, bakeries, and more can utilize the Square Appointment platform.
When a business casts such a wide net to hundreds of different types of companies, that usually means that the business is unable to cater to a specific need over another and users may end up paying for features they may never use.
Luckily, Exercise.com is prepared for such issues and has developed an advisory board that listens and preempts our customers' needs when it comes to future features, adaption, and integration.
When it comes to your business, the platform that you utilize to represent you must do just that: represents YOU. What separates Exercise.com from Square Appointments is our ability to supply your company with a fully customizable experience from A to Z including a one-of-a-kind, unique app. With Square Appointments, you will get one option: one app, that comes stocked with only the standard calendar, alerts, and point-of-sale functions. They cannot add on extra features to fit your needs; instead, they offer the ability to partner their app with other apps, making the platform jumbled and confusing.
Owning a fully-branded app that is unique to your business is just one piece of the full-featured platform offered by Exercise.com.
Unless otherwise stated, all images and reviews below are of/about the Exercise.com All-In-One Fitness Business Management software platform.
Fitness Business Management Software
One of the most popular aspects of the Exercise.com best gym and fitness business management software is that you can manage all aspects of your business from one place. Much like their app, Square Appointments does not come with everything your fitness business needs on just their single software platform. You will need to utilize other companies' platforms to complete tasks outside of Square Appointment's capabilities.
Conversely, Exercise.com software is fully-customizable and user-friendly. Our platform allows you to manage personal training, memberships, schedule and track workouts, alerts, payments, generate reports, and even integrate with other programs if desired. Let's take a deeper look into everything Exercise.com can do for your business.
Client/Class Scheduling
Many use Square Appointments for scheduling because scheduling is one of the aspects that Square Appointments does well. Clients can use their Square Appointments login to sign up for upcoming classes on the Square dashboard, schedule and book personal training, and receive automatic scheduling alerts. Additionally, you can double book on Square Appointments.
Exercise.com also contains a customizable calendar function. However, we take it one step further by accommodating multiple trainers, multiple class and location calendars, scheduling add-on options, and more. Customers can pay for services they've purchased, book new appointments, and even sort the view to their liking.
Gym/Facility Management
When owning a fitness business, it's important the services and amenities that you offer match with pricing that ensures your business remains profitable. Both Exercise.com and Square Appointments offer competitive pricing that can reach all sorts of client types. The difference, however, is in the features offered. Management software must offer all the customizable options a fitness business owner needs while never making you pay for features you'll never use.
With Exercise.com software, you can generate reports to see anything from total purchases to gross revenue while itemizing everything individually. A business owner needs to have these features at their fingertips to analyze the growth and profit to make decisions on changes needed.
For example, you might want to analyze your small group training schedule. After generating a report, the results show that you have more revenue coming in from the morning and evening classes over your midday offerings. Simply eliminating your midday class options might save you in payroll and facility costs.
Similarly, a report can showcase revenue from one group class instructor over another to give you the option to utilize your staff most profitably. You can even manage staff roles and availability within the Exercise.com dashboard.
Business Dashboard Reports
Square Appointments does offer business dashboard reports. However, the capability for these reports is designed more for restaurants and stores rather than fitness businesses.
Exercise.com is designed to cater to those in the fitness space. As soon as you enter your business dashboard, information such as your schedule for the day, recent clients, messages, and business reports are shown to you and can be customized to your preferred presentation.
Exercise.com's business dashboard reports are easily customizable, giving you free-range to how you want to analyze your business or filter information. Whether you want to run custom reports on your revenue, staff, or clients, Exercise.com gives you many options to analyze how your business is doing.
Client Automation
Square Appointments and Exercise.com both offer automation features. Square Appointments' automation is limited to scheduling alerts, payment features, and online booking. While Exercise.com offers an array of customization.
To maintain a smooth operation, you want your business to operate as easily as possible. Exercise.com offers automated features to keep your clients engaged with their workouts and your facility in general. Here are a few of the offerings:
Automatic Emails and Texts/Other Automatic Features
Highlight Exercise.com
Automate Workout Delivery
Automate Resource Delivery
Automate Assessment Delivery
Automate Reminders/Alerts via app, text, and email
Dedicated Zapier Support
At Exercise.com, we provide our clients with a plethora of integrations – but, sometimes, you want a bit of a boost. Our partnership with Zapier allows you to, in Zapier's words, "Integrate (link your web apps with a few clicks, so they can share data), Automate (pass info between your apps with workflows called Zaps), and Innovate (build processes faster and get more done – no code required).
Part of this partnership includes dedicated Zapier support to help you through every step of the process. With over 2,000 apps to choose from, you can rest assured that your company's website is as efficient and user-friendly as possible.
Similar to Exercise.com, Square Appointments offers a simple marketing tool via customizable mass email campaigns. Utilizing Zapier through Exercise.com enables a business owner to integrate directly into the most popular marketing tool with Zap. It's fast and easy and allows you to continue on with your daily business tasks without the hiccups of bumpy electronic transitions.
Dedicated Account Manager
At Exercise.com, we take customer service very seriously; which is why we provide our clients with a dedicated account manager to help them through every step of the process – indefinitely.
If you want to redesign your website, your account manager will get it done. If you want to set up an e-commerce store, your account manager won't blink twice. Whatever you need, our world-class dev team will come through. From the mundane to the complex, we have you covered.
Customized Software
Purchasing the use of Square Appointments' platform enables the use of their dashboard and corresponding app as the business owner. However, it is not customizable to your business's logo or colors and there is no app offered to your clients. Exercise.com, however, provides custom websites and apps for no additional charge. When you sign up to use our software, custom apps and websites are included — no additional costs, no headaches.
Custom-Branded
As stated above, Square Appointments offers the business owner the use of their branded dashboard, app, and point-of-sale hardware; however, without the ability to customize the look or features to match your business. Additionally, Square Appointments' logo is located everywhere on the site, and there is no option to add your fitness logo. Exercise.com offers customized apps built for gyms so that your company is front and center.
iOS & Android Apps
Square Appointments' point-of-sale named Square Point is available for use on iOS and Androids, however, Square Appointments' full dashboard platform is only available for use via iOS.
With that being said, only Exercise.com provides fully customized apps at no additional cost on both Android and iOS.
Security Features
Square Appointments and Exercise.com both provide users with added security features so that their business and client information remains safe and secure.
Exercise.com security features include:
SSL Secure
Privacy Shield Framework
Google Cloud
Marketing Integrations
Square Appointments offers a limited source of marketing solutions through mass email campaigns. While business owners can create templates and run reports off their mass email campaigns, they are limited to this one single source of outreach.
Exercise.com has built-in integrations but the possibilities are endless with our focus on custom-branded solutions for retention, client and lead follow-ups, marketing, advertising, along with other features intended for faster, easier, and more automated business growth.
Some of our more popular integrations include:
MailChimp
ConstantContact
ConvertKit
Zapier
Google Analytics
Facebook Pixel
Workout Software
As fitness trends lean more towards leading a healthy lifestyle over temporary yo-yo dieting and temporary fads, it's imperative for a fitness professional to be able to easily create, update, send, and track workouts for all their clients.
Does Square Appointments rise to the challenge? Let's find out.
Workout Creator/Logger
Square Appointments severely lacks in creating or delivering custom workouts. The software to date has no function for workout creation templates, a client and trainer workout logging app, exercise library creation, workout progress, or high-level automated workout progress engagement. The only way to contact your clients via Square Appointments is through email or schedule alerts.
The Exercise.com business app knows that tracking progress is a major component of client retention and happiness, which can be quantified in business revenue. The more a client feels valued and that their hard work is paying off, the longer they will stay with that business/trainer and the happier they will be over time. That type of value is often marketed to the friends and family of each happy customer by word of mouth.
We know what it takes to keep your clients happy and that's why our workout creation is full-featured and allows an array of customizations for your brand.
Our workout software built for fitness professionals provides users with endless possibilities for delivering workouts, tips, and encouragement to clients in any scenario, including:
1-on-1 Training
There are few aspects more valuable than a personalized 1-on-1 session with a personal trainer. By utilizing Exercise.com workout software, personal trainers can add a personal touch to their training sessions; creating individualized sessions for each client.
Group Training
Our workout software also allows for seamless group training sessions and provides clients with the ability to be a part of a "community" with like-minded, goal-oriented fitness enthusiasts.
Online Training
Online training is becoming more and more popular as people transition to a more digital lifestyle. Fitness clients in today's society find it easier to look to their phones or devices for workout plans rather than coordinate schedules for in-person training. The Exercise.com workout software allows you to send workouts to anyone, at any time, anywhere.
Exercise Library
At the time this article was written, Square Appointments does not provide its customers with an exercise library.
Numerous free and paid fitness platforms offer pre-built workout libraries to their users. However, the videos and tutorials are done by professionals who are not affiliated with your company and do not know the individual needs of your clients. This creates a disconnect between you and your clients and does not offer value to your company individually.
With Exercise.com, however, video libraries and exercises can be customized. This gives you full ownership of what your clients are using for their workouts as well as creating even more value for your price point.
Custom Exercises
As mentioned above, giving your clients a video featuring someone they have never seen or met does not showcase your business the same way it would if your fitness staff was featured. Your clients and their fitness needs are unique and so is your business. Give them the best experience possible by using videos filmed at your business, featuring your staff members.
TV Workouts
Aside from providing clients with the ability to watch demos of the exercises you've sent them within their workout plans, gyms can use the exercise library as well as a great way to cast exercise demos onto gym television screens during group classes or one-on-one training sessions.
The ability to cast your videos within your studio or club is a great way to brand your company as well as create buzz and market the types of class and training offerings you offer.
This is just another way Exercise.com helps you add that "personal touch" so many people look for when choosing a gym.
Gym Ecommerce Software
Square Appointments offers two types of payment options: either in-person via their Square hardware or online through their purchasing portal.
Their point of sale function allows users to add and itemize items, while also allowing for refunds and auto charges for no-show clients. However, there is only one point of sale page to use with Square sales and it cannot be amended for various types of services.
When it comes to selling membership training packages, running workout challenges, delivery of individual training, and selling single workout plans, Exercise.com allows for purchases within any of these platforms with customizable functions at every step of the way.
Payment Processing
Square Appointments has great payment processing capabilities and gives users the option to accept payments online or in-person via their Square hardware. Users can have access to their funds right away if a business debit card is used or transfer directly to your account for a fee per transfer. Square Appointments accepts every type of payment and credit card and can save credit cards on file for recurring charges. Charges can also be customized to require a deposit, taxes, or no-show fees.
Exercise.com also provides users with plenty of gym ecommerce software options and can accept payments for any product or service in a secure manner.
Using Stripe, our software can accept one-time payments for products or services, send recurring monthly membership invoices, sell packages for personal training or group classes, or combine all accrued payables into one monthly bill for customers. Unlike Square Appointments, payments through Exercise.com can truly be customized to whatever will work most efficiently for your business
Sell Products
Both Square Appointments and Exercise.com provide users with ecommerce capabilities to sell products and services online.
However, Exercise.com goes a step further and provides users with the ability to also sell training packages like the below examples:
Sell Workout Plans
Personal training or custom-designed workout plans offer many benefits, but they may not necessarily be for everyone. Some members might already have a good base of fitness knowledge and want a more generic plan that helps them generate ideas and gives them something to follow.
Despite the level of fitness experience of your users, there is a workout plan that will benefit them all at every level.
Exercise.com gives you the chance to sell pre-built workout plans for members who might fall into this scenario. They may not be comfortable paying for personal training or asking for a custom plan, but by having pre-built plans available, you are offering a tool that they can use to be successful while generating revenue for your business. The great thing is that the same plan can be purchased by dozens of different people, meaning that it carries a high value for your business.
As we mentioned earlier, the majority of society today is more comfortable working with electronics than a live person. The ability to reach this population by offering something they wouldn't normally ask for themselves increases your business revenue while allowing you to track the most purchased and, therefore, most popular workout plans.
Offer Online Workout Memberships
For the virtual clients who do want a customized program, your business can charge a premium price, but that normally dictates a higher time commitment from the individual generating the program. Taking time out to create custom workouts for each client is time-consuming and normally cannot be used for any other client.
Exercise.com helps to save you time and energy by providing automated programming delivery.
Rather than having to take the time to send a new workout at the end of each cycle, the workouts can all be created in advance and be sent automatically at a predetermined time that works for you and the client. Your client can then complete these workouts on their own time and at a location of their choice.
Sell Workout Challenges
Whether intentionally or unintentionally, fitness businesses promote a sense of community. Gym members see the same faces several days per week, develop friendships, and share in the success of others. By running a workout challenge, you are providing an opportunity for members to engage with others as a team or in friendly competition.
The more your business feels like a community, the more members will want to tell their friends about it. This is an amazing marketing opportunity for your fitness business. Fitness challenges like boot camps, weight loss challenges, and running or biking competitions are some of the most popular programs run at gym clubs all over the world to this day.
Fitness Assessments
Another key to being a great fitness business owner and trainer is knowing where your clients are in their fitness journey and having a plan set in place for how you will help them meet their fitness goals. To be an effective fitness entrepreneur, you'll need effective performance software.
Assessment software should allow you to:
Turn leads into clients
Engage clients through fitness assessments
Track measurement data, injuries, etc.
Show current fitness level and compare to an optimal level of fitness specific to the client
Optimize the delivery of personalized workouts and nutrition
Square Appointments does not give users the ability to conduct fitness assessments on their main dashboard or via any third-party apps.
Exercise.com's fitness assessment software, however, is fully customizable from A-to-Z and allows you to onboard clients and deliver workouts automatically without the need for a third-party app.
You can onboard leads into clients by gauging their fitness and health levels through a set of customizable assessments and re-engage clients at set intervals to show progress and increase retention. Most importantly, the data collected is customized to your business and clients. This smart data ensures you have the data that's important for your clients' fitness journies, personalized to them. The value this data adds to your business is unmatched.
Assessments
As a fitness business owner, the benefits of offering fitness assessments to your clients and members add up to increased revenue and member retention. For the client, the information obtained in the assessment gives them a glance at the information they cannot get elsewhere and is priceless to working towards their overall fitness goals. These assessments showcase where they are now at their baseline fitness level and give you and your trainers a plan of attack for each member specific to their goals.
Performance & Measurement Reports
Client and member retention is a top priority when it comes to running a business. No business ever wants to lose a client, and fitness businesses are no exception. One way to keep your clients engaged with your business is by automating your interactions with them. Reminding clients of their goals and progress is a great way to keep them engaged with your company and being able to automate this service saves you time.
Exercise.com performance health software features allow you to deliver recurring assessments, progress photos, and measurements to promote client re-engagement and retention.
Nutrition
When speaking of performance health software many people think of workouts alone; however, our software takes it one step further to include nutrition. After all, for performance to be at its peak, your clients need to take stock of their daily dietary choices – that's where Exercise.com software's nutrition tracking and logging comes into play.
Your clients can track their daily intake and you can see what they're eating and whether they prioritize pre and/or post-workout meals.
Square Appointments Pricing
So, how much does it cost to use Square Appointments? For an appointment app, free usually coincides with limited features; therefore, it makes sense that Square Appointments charges its users.
The pricing breakdowns for Square Appointments are based on the number of employees a company has that will utilize the platform. For some of their features, such as email marketing and employee payroll, you have to pay a certain fee per month for each feature added. For every transaction used by the Square card reader, there is a processing rate of 2.5% + 10¢ per tap, dip, or swipe transaction.
If you have employees, you have to pay a monthly fee pf $50 for two to five employees and $90 for six to ten employees. Square Appointments is not a fitness-based system and does not come with the type of pricing tiers that would accommodate a large gym or studio. For pricing beyond 11 employees, a user must contact sales to discuss the options.
Square Appointments Alternatives
Below is a list of alternatives to the Square Appointment platform including a listing of basic features and functions.
The Bottom Line: Pros and Cons
Choosing the right software to run your business can mean the difference between success and failure, but it doesn't have to be a hard choice. Exercise.com has all the customization and features your fitness business needs to succeed well into the future.
Square Appointment Pros and Cons
Many small business owners of shops like salons, therapists, florists, and caterers love the Square Appointment platform for the simplicity of their Point of Sale hardware. If you are willing to donate a chunk of each sale to them for every transaction and don't mind utilizing their dashboard, themes, and colors, then this app is for you.
However, for fitness businesses, trainers, or studio owners, Square Appointments does not supply them with the features they'll need to run their businesses fully and effectively. As mentioned above, Square Appointments cannot work directly with your clients, create personalized workouts, communicate directly to clients, complete fitness assessments, or customize the website or app to your company.
Additionally, catering to too many different types of businesses means not meeting all your needs while fulfilling needs that don't fit your company.
Exercise.com Pros and Cons
If you're looking for all-in-one fitness business management software that will allow you to grow and manage your business with ease at a competitive price point, then Exercise.com should be your first choice.
Exercise.com builds your web and smartphone apps with your brand in mind. It's not a simplistic, unbranded software platform. It's your app, your software, and your brand front and center. So, if you need a feature, integration, and more engaging performance health software, let us know. Our world-class dev team has a proven track record of delivering software that just works.
What features are most important for your business?
If you're ready to grow and manage your business with software that can be customized to your business, book a demo with Exercise.com.
Frequently asked questions about using Exercise.com as a Square Appointments alternative
As businesses consider Exercise.com as their Square Appointments alternative, they often have questions about its features, functionality, and pricing. Here are answers to some frequently asked questions:
Can Exercise.com handle multiple locations? Yes, Exercise.com can handle multiple locations, making it suitable for businesses with multiple branches or franchises.
Can clients book appointments outside the business hours set by the business owner? Yes, Exercise.com offers flexible appointment booking settings, allowing clients to book appointments outside of business hours if desired.
Can Exercise.com integrate with my existing website and social media channels? Absolutely! Exercise.com allows seamless integration with your existing website and popular social media channels, ensuring a consistent and convenient booking experience for your clients.
What type of businesses benefit from Exercise.com's appointment scheduling solution? Exercise.com's appointment scheduling solution benefits a wide range of businesses, including fitness professionals, wellness centers, gyms, spas, salons, and more.
Is Exercise.com's platform secure and reliable? Exercise.com prioritizes security and reliability. The platform uses industry-standard security protocols to protect your data and ensure a seamless experience for you and your clients.
Exercise.com provides highly effective appointment scheduling software that goes above and beyond what Square Appointments offers. With its customizable platform, seamless integration, automated reminders, data-driven insights, and excellent customer support, Exercise.com is the best Square Appointments alternative to consider for your business. Discover the power of Exercise.com and transform the way you book appointments today!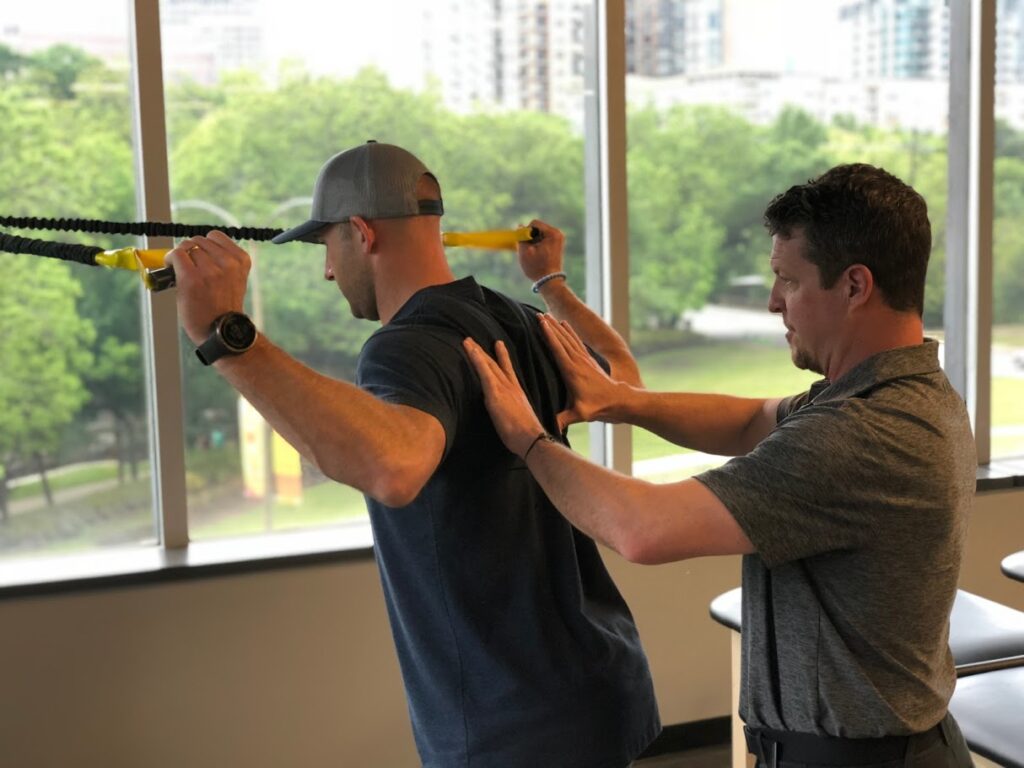 "Working with Exercise.com and their team has been an amazing experience and a dream come true in terms of accomplishing a vision! Their workout technology has helped us effectively engage our community, and I highly recommend Exercise.com to grow your business!"
Andrew Banner
Co-Founder, AMPD Golf Performance