The best StudioBookings alternative is Exercise.com.
Are you looking for a better alternative to StudioBookings for your fitness studio management? Look no further than Exercise.com. With a wide range of features and functionality specifically designed to enhance your fitness studio operations, Exercise.com is the top choice for fitness professionals everywhere. In this comprehensive article, we will explore why Exercise.com is the best alternative to StudioBookings, covering all the key aspects of fitness studio management and comparing the two platforms in detail.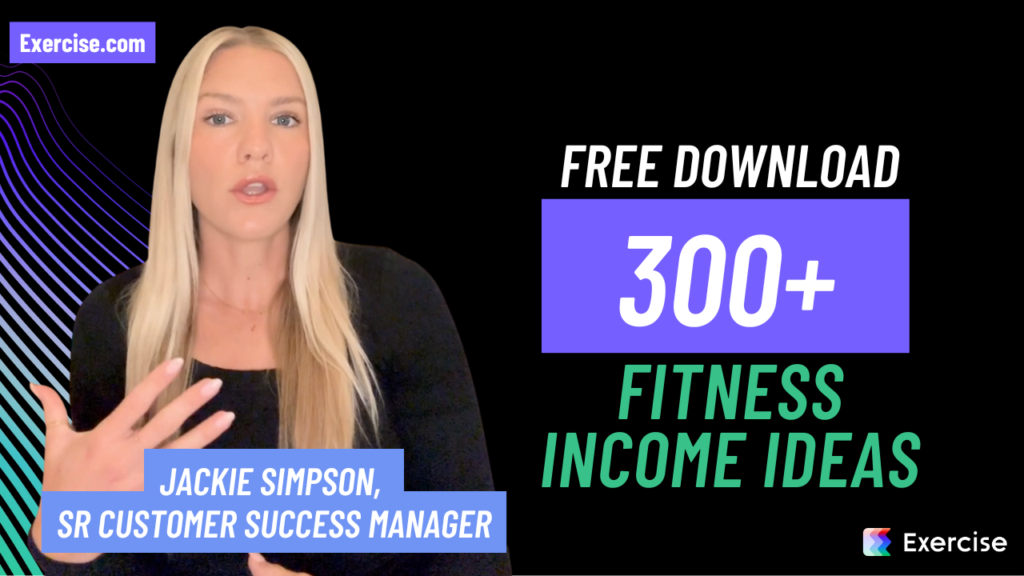 Why Choose Exercise.com Over StudioBookings?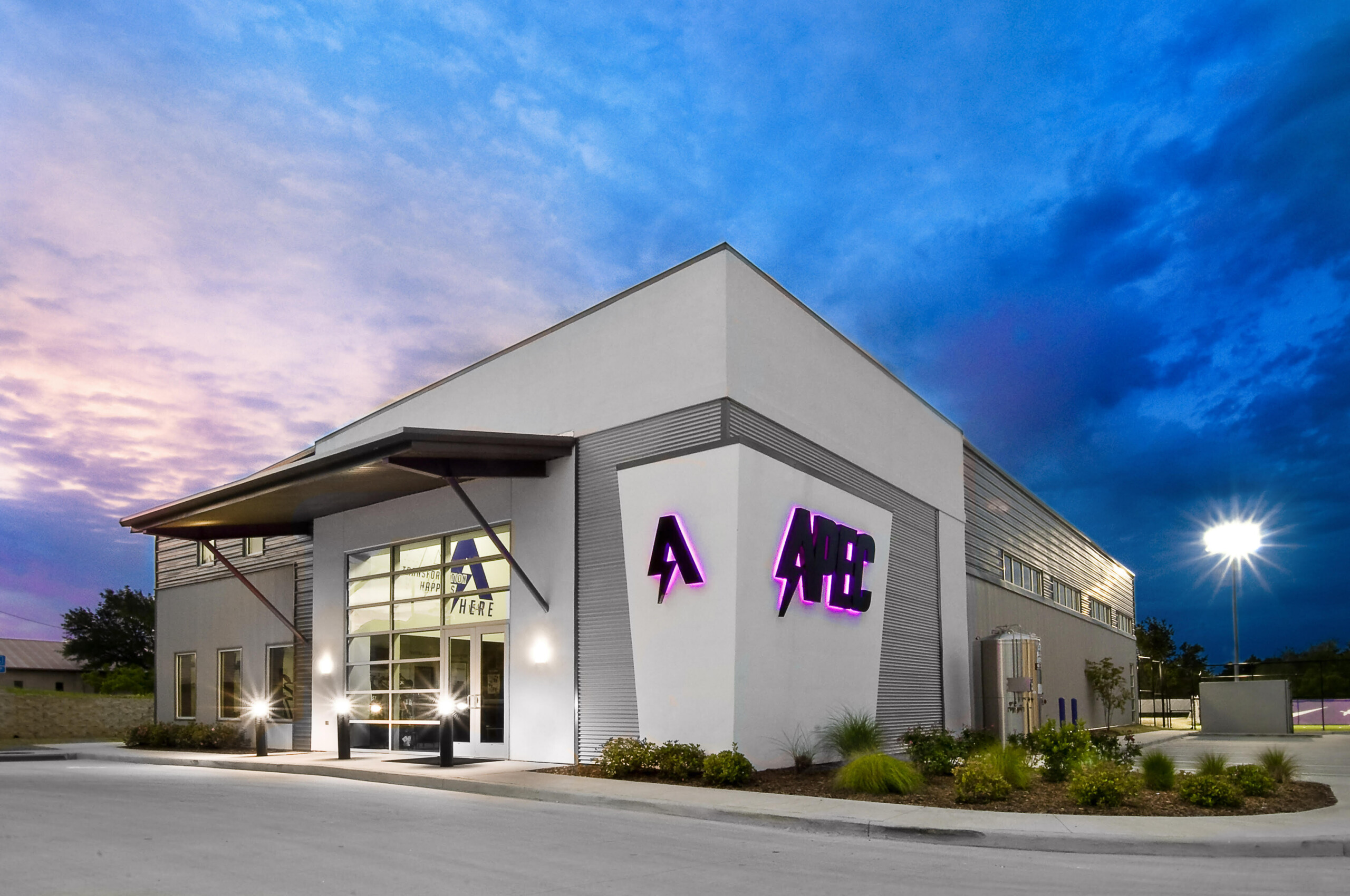 Exercise.com is simply the best. We were using three or four different apps or softwares to do what we can now do all in one with the Exercise.com platform.
Brandon Stroupe
Founder and President, APEC Sports Performance
Read More

: StudioBookings
When it comes to choosing a platform for your fitness studio, making the right decision is crucial. Exercise.com offers several distinct advantages over StudioBookings that can greatly benefit your business. One of the key reasons to choose Exercise.com is the level of customization it provides. With Exercise.com, you have the flexibility to tailor your platform to align with your brand image and business goals. From custom branding and design to personalized workout plans and assessments, Exercise.com empowers you to create a unique and engaging experience for your members.
In addition to customization, Exercise.com offers a comprehensive suite of features that are specifically designed to address the needs of fitness studios. From robust scheduling and booking capabilities to integrated payment processing and client management, Exercise.com has everything you need to streamline your operations and improve efficiency. Moreover, Exercise.com also boasts a superior user interface and intuitive navigation, making it easy for both fitness professionals and clients to use and navigate the platform.
Another advantage of Exercise.com is its extensive exercise library. With a wide range of exercises and workouts available, you can provide your members with a diverse and engaging fitness experience. Whether they are beginners or advanced athletes, Exercise.com offers a variety of options to cater to different fitness levels and goals. This allows you to create personalized workout plans that meet the specific needs and preferences of your members.
Furthermore, Exercise.com provides robust reporting and analytics tools that can help you track and measure the success of your fitness studio. From monitoring attendance and revenue to analyzing member engagement and retention rates, Exercise.com offers valuable insights that can inform your business decisions and drive growth. With access to real-time data and performance metrics, you can make data-driven decisions to optimize your operations and maximize your studio's profitability.
The Benefits of Using Exercise.com as an Alternative to StudioBookings
Exercise.com offers a multitude of benefits that set it apart from StudioBookings. One of the biggest advantages is the ability to enhance member engagement and retention. With Exercise.com, you can create and deliver personalized workout plans, track progress, and provide ongoing support to your members. This level of individualized attention not only keeps your members engaged and motivated, but it also helps them achieve their fitness goals faster.
Furthermore, Exercise.com offers seamless integration with third-party software and tools, allowing you to leverage the power of popular fitness apps and wearable devices. By integrating with platforms like MyFitnessPal, Fitbit, and Apple Health, you can provide a comprehensive fitness experience for your members and enhance the value of your services. Unlike StudioBookings, Exercise.com understands the importance of staying connected to the larger fitness ecosystem and ensures that you have the tools to do so.
In addition to these benefits, Exercise.com also provides robust reporting and analytics features. With our platform, you can easily track and analyze key metrics such as member attendance, revenue, and retention rates. This data-driven approach allows you to make informed decisions and optimize your business operations for maximum success.
How Exercise.com Can Improve Your Fitness Studio Management
Running a fitness studio requires careful management and organization. Exercise.com provides you with all the tools and functionality you need to streamline your administrative tasks and simplify your day-to-day operations. From scheduling classes and managing staff to processing payments and tracking attendance, Exercise.com automates and centralizes all your studio management processes, saving you time and effort.
Moreover, Exercise.com offers powerful reporting and analytics features that allow you to gain valuable insights into your studio's performance. With detailed reports on revenue, member attendance, and engagement, you can identify areas of improvement and make data-driven decisions to grow your business.
In addition to these features, Exercise.com also offers a comprehensive member management system. With this system, you can easily track and manage your members' information, including their contact details, membership status, and attendance history. This allows you to provide personalized services and communicate effectively with your members, enhancing their overall experience at your fitness studio.
Furthermore, Exercise.com understands the importance of branding and customization. With their platform, you can customize your fitness studio's website and mobile app to reflect your unique brand identity. This includes adding your logo, choosing your color scheme, and showcasing your studio's offerings and amenities. By creating a cohesive and visually appealing online presence, you can attract more potential members and establish a strong brand presence in the fitness industry.
Key Features and Functionality of Exercise.com Compared to StudioBookings
Exercise.com offers a wide range of features and functionality that outperforms StudioBookings on multiple fronts. One of the standout features is the ability to create and deliver personalized workout plans. With Exercise.com, you can easily build custom workouts for your members, complete with exercise description, video demonstration, and progress tracking. This level of personalization sets Exercise.com apart from StudioBookings and allows you to deliver a truly unique fitness experience.
Another key feature that Exercise.com offers is comprehensive client management. From storing client information and tracking progress to providing in-app messaging and support, Exercise.com ensures that you have all the tools to build and maintain strong relationships with your members. This level of client management goes beyond what StudioBookings can offer and helps you foster a sense of community and engagement within your fitness studio.
In addition to these features, Exercise.com also provides a robust scheduling and booking system. With StudioBookings, you may encounter limitations when it comes to managing class schedules and appointments. However, Exercise.com offers a user-friendly interface that allows you to easily create and manage class schedules, book appointments, and even accept online payments. This streamlined scheduling system ensures that your members have a seamless experience when it comes to booking and attending classes or sessions at your fitness studio.
Pricing Comparison: Exercise.com vs. StudioBookings
Pricing is an important consideration when choosing a fitness studio management platform. Exercise.com offers competitive pricing packages that are tailored to the specific needs of fitness professionals. With flexible pricing options and the ability to customize your package, Exercise.com ensures that you only pay for the features you need. In contrast, StudioBookings offers a fixed pricing structure that may not align with your individual requirements.
Additionally, Exercise.com provides a transparent pricing model with no hidden fees or long-term contracts. This level of affordability and flexibility is a significant advantage compared to StudioBookings, which may require hefty upfront costs and long-term commitments.
Furthermore, Exercise.com offers a variety of payment options to accommodate different budgets and financial situations. Whether you prefer monthly, quarterly, or annual payments, Exercise.com allows you to choose the payment plan that works best for you. This flexibility ensures that you can manage your expenses effectively and make the most of your fitness studio management platform.
Customer Reviews: Why Fitness Professionals Prefer Exercise.com Over StudioBookings
Don't just take our word for it – hear what fitness professionals have to say about Exercise.com. Countless fitness studio owners and trainers have switched from StudioBookings to Exercise.com and have experienced unparalleled success and satisfaction. Fitness professionals appreciate Exercise.com's customer-centric approach, user-friendly interface, and top-notch support. The positive reviews are a testament to Exercise.com's dedication to helping fitness professionals thrive in the industry.
One fitness professional, Sarah Johnson, shared her experience with Exercise.com, stating, "I was initially hesitant to switch from StudioBookings, but after using Exercise.com, I can confidently say it was the best decision I made for my business. The customer-centric approach of Exercise.com has allowed me to better serve my clients and provide them with a seamless booking and scheduling experience. The user-friendly interface makes it easy for both me and my clients to navigate, and the top-notch support team is always there to assist whenever I have a question or need help. I have seen a significant increase in client satisfaction and retention since making the switch to Exercise.com."
Integrations and Third-Party Software: How Exercise.com Outperforms StudioBookings
Exercise.com understands the importance of integrations and staying connected to the wider fitness ecosystem. With seamless integration capabilities, Exercise.com allows you to connect with popular fitness apps, wearable devices, and other third-party software. This level of integration enhances the overall experience for your members and enables you to leverage the power of various fitness tools. Unlike StudioBookings, Exercise.com values the importance of being a part of the larger fitness community and provides you with the means to do so.
Mobile App Comparison: Exercise.com vs. StudioBookings for On-the-Go Fitness Management
As a fitness professional, you need to have access to your studio management tools on-the-go. Exercise.com understands this need and offers a powerful mobile app that allows you to manage your fitness studio from anywhere, at any time. With the Exercise.com mobile app, you can easily handle scheduling, communicate with clients, access reports, and more. StudioBookings, on the other hand, lacks a dedicated mobile app, making it less convenient for fitness professionals who are always on the move.
How Exercise.com Enhances Member Engagement and Retention in Your Fitness Studio
Member engagement and retention are vital for the success of your fitness studio. Exercise.com provides several features and functionalities that encourage member engagement and improve retention rates. With personalized workout plans, progress tracking, and in-app messaging, Exercise.com ensures that your members stay motivated and connected to your studio. The ability to deliver a personalized and engaging fitness experience sets Exercise.com apart from StudioBookings and helps you create a loyal and dedicated client base.
Case Studies: Success Stories of Fitness Studios Switching from StudioBookings to Exercise.com
Many fitness studios have experienced remarkable success after switching from StudioBookings to Exercise.com. Real-life case studies and success stories provide tangible evidence of the transformative impact Exercise.com can have on your business. These case studies highlight how Exercise.com has helped fitness studios improve member engagement, increase revenue, and streamline operations. Reading these success stories can give you valuable insights into what Exercise.com can do for your fitness studio.
Expert Interviews: Industry Professionals Share Their Experience with Exercise.com as a StudioBookings Alternative
Industry professionals are raving about Exercise.com as the go-to alternative to StudioBookings. In exclusive interviews with industry experts, hear firsthand how Exercise.com has revolutionized their fitness studio management. Discover the key benefits, unique features, and improvements these experts have experienced since making the switch. The expert interviews provide valuable insights and guidance for fitness professionals who are considering Exercise.com as their studio management solution.
Seamless Transition: Step-by-Step Guide on Switching from StudioBookings to Exercise.com
Switching from one platform to another may seem daunting, but Exercise.com ensures a seamless and effortless transition from StudioBookings. With a comprehensive step-by-step guide, Exercise.com walks you through the entire process, making it easy to migrate your data, onboard your staff, and set up your fitness studio on the new platform. Say goodbye to complicated transitions – Exercise.com is here to make the switch smooth and hassle-free.
Top Tips for Maximizing the Potential of Exercise.com as a Powerful Alternative to StudioBookings
Exercise.com offers numerous features and capabilities that can help you take your fitness studio to new heights. To maximize the potential of Exercise.com as a powerful alternative to StudioBookings, we have compiled a list of top tips and best practices. From leveraging personalized workout plans to utilizing analytics and reports, these tips are designed to empower you to get the most out of Exercise.com and achieve exceptional results for your fitness studio.
Training and Support: Why Exercise.com Offers Superior Assistance Compared to StudioBookings
When it comes to training and support, Exercise.com goes above and beyond to ensure that fitness professionals have the assistance they need. With comprehensive training resources, in-depth tutorials, and a dedicated support team, Exercise.com is committed to your success. Unlike StudioBookings, which may offer limited support, Exercise.com provides ongoing assistance to help you navigate the platform, troubleshoot any issues, and make the most of all the features and functionalities.
Exercise.com: Your StudioBookings Alternative
Why Choose Exercise.com?
Here are five reasons why fitness professionals use Exercise.com vs. StudioBookings.
If you're ready to get started with an easy-to-navigate, all-in-one fitness software, designed to fuel your business, request a demo with Exercise.com today.
And, if you want to see how StudioBookings's additional features stack up to Exercise.com software features, check out our in-depth guide below.
What is StudioBookings?
StudioBookings is a web-based software platform that helps studio owners manage their businesses and members online. The company promotes itself by highlighting the high number of features, included in its software, and by letting potential customers know that all features are included at any given price level.
StudioBookings was first developed out of necessity in 2012. The creators were yoga studio owners who could not find software that met the needs of their businesses. Their solution was to create their own yoga class booking system that would fit the needs of their business, which they were sure also met the needs of other businesses.
Although the software is not just for yoga studios, StudioBookings' website and descriptions show that yoga is where its roots still lie. In several places on its site, StudioBookings refers to its "Yoga management software" when speaking to the overall function. While the company does state that the software can be used for studios that offer other classes, the continual references to yoga management or yoga studio software could be confusing for potential customers.
StudioBookings places a heavy emphasis on member management and class scheduling features. These are certainly an important part of fitness businesses, but Exercise.com believes there is so much more and we make a point to include everything in our software. StudioBookings' features perform fairly well, but there are some components missing that could help make a fitness business successful.
One noticeable difference between StudioBookings and Exercise.com is that Exercise.com is customizable for all of our users. This allows your business to receive a product that is molded specifically for you and the needs of your business. You have the exact fit and function you need to be successful, and we are always able to adapt, over time, as your business grows.
Exercise.com also includes some important features that you would not find with StudioBookings. We include workout software, an ecommerce platform, and performance health software. We also include a custom-built website, for all of our clients, which StudioBookings does not.
Unless otherwise stated, all images and reviews below are of/about the Exercise.com software platform.
Fitness Business Management Software
Efficiency is an important part of increasing revenue and growing your business. Exercise.com promotes this efficiency because we are an all-in-one software platform that allows you to save time and money by managing everything from one spot, without the use of a third-party product. Our best gym management software is easy to use for your employees, but we also make it simple for members. There are places to schedule, track workouts, make payments, and run reports. As we stated before, StudioBookings cannot make an all-in-one claim, which leads to lower efficiency for your business.
Client/Class Scheduling
Scheduling is a prominent feature for StudioBookings. Businesses who use this software can create schedules, record attendance, and accept payments. Exercise.com includes these same features, but we also offer more. Our software allows you to create schedules for any number of studios and formats you want. These schedules are easily viewable, by your members, and can be sorted by day, time, format, instructor, or any category you choose.
Our scheduling platform works equally as well for personal training, so you do not need to worry about that area being covered. Also, the price of our software stays the same, regardless of the number of trainers or instructors you have on staff. StudioBookings cannot say the same, as their prices increase with more staff members.
Gym/Facility Management
Gathering information is an important part of making sound business decisions, and Exercise.com wants to give you all the tools you need. Using our software platform, you can run custom reports on any aspect of your business that you would find useful. You can analyze active personal training clients to consider your staffing needs, run group fitness numbers to determine your class schedule, or view new membership to help with upcoming promotions. Whatever you feel is important can be run as a report so you can make the best decisions moving forward.
StudioBookings also has reporting features, but they are not customizable. Instead, the company gives you a pre-determined set of reports that contain certain information about your business. Essentially, they are deciding, in advance, what information should be important for you and expecting you to make decisions based on it. At Exercise.com, we think you should be the one to decide what is important.
Business Dashboard Reports
Both StudioBookings and Exercise.com have a dashboard for viewing, organizing, and analyzing reports. Exercise.com's business dashboard features standard and customizable reports which enable you to keep your finger on the pulse of your business. Our dashboard is easily customizable, giving you free-range to how you want to analyze your business or filter information.
Client Automation
Part of the efficiency that we have mentioned is the ability to save time on certain projects so you have more time to dedicate to others. Exercise.com has a wide variety of features that are automated so you can save time and shift focus to other areas. With our software, you can:
Automate Emails and Texts
Automate Workout Delivery
Automate Resource Delivery
Automate Assessment Delivery
Automate Reminders/Alerts via app, text, and email
Dedicated Zapier Support
At Exercise.com, we want you to always be able to manage your business from one place, which is why we provide you with a plethora of integrations from the start. We realize, however, that sometimes you may want to use something extra, so we have partnered with Zapier to accommodate these situations. Our partnership with Zapier allows you to integrate your web apps so they can share data, automate the passing of information between your apps, and innovate faster processes that get more done.
Our partnership includes dedicated Zapier support to help you through every step of the process. Zapier has over 2,000 apps to choose from, so you can always rest assured that your business's website is as efficient and user friendly as possible.
Dedicated Account Manager
Customer service is very important to us at Exercise.com. For this reason, we provide all of our clients with a dedicated account manager to help them through every step of the process throughout our entire business relationship. While other companies might give you help at the beginning and leave you high and dry, we want to make sure you are always taken care of. If you want to redesign your website, your account manager will work with our development team to get it done. If you want to open an ecommerce store, your manager won't hesitate to provide help. From the simple to the complex, we have you covered.
Customized Software
The look and function of your software should be unique to your business. You want your software, app, and website to display the look of your business, but you also want everything to function specifically for the needs of your staff and members.
The Exercise.com software platform accomplishes both of these items by allowing you to fully customize your software. Everything will include your brand and will include every feature you feel is important.
StudioBookings allows businesses to place a logo in their software and includes a StudioBookings app, but there is no website and there are no customizable features.
Custom-Branded
The fitness industry is littered with options. It seems like there is an option around every corner for people to improve their health. In order to grow your business, you need to make it stand out from the other options.
By developing a strong visual representation of your business, through the use of a logo and color scheme, you can help people form a positive opinion about your business from the start. Your app and website will include everything about your brand so that members and potential members can feel connected.
iOS & Android Apps
Exercise.com provides all of our customers with a branded app for personal trainers that is iOS and Android compatible and does not cost extra. We make sure your app looks great and provides the function your members are looking for. From the palm of their hand, members can reserve a spot in a group fitness class, book an appointment with a personal trainer, or view their personal accounts.
Security Features
We want you to feel that your information is safe with us and that your member's information is safe in your software. Security is very important to us, at Exercise.com, and we take every measure to ensure that you will never have any problems. Our security features include:
SSL Secure
Privacy Shield Framework
Google Cloud
Marketing Integrations
Business growth comes from the ability to recruit new customers and sell services to existing ones. Marketing is the key component of both of these actions. When you use the Exercise.com software platform, you have access to marketing integrations that will help you find new leads, convert those leads into customers, and sell services to those customers. We provide many integrations that are already built-in but remember that you can always use our partnership with Zapier if you have another platform in mind.
Some of our more popular integrations include:
MailChimp
ConstantContact
ConvertKit
Zapier
Google Analytics
Facebook Pixel
Workout Software
Workout software is a large part of the Exercise.com software platform and is one that StudioBookings does not include. By using the Exercise.com workout software platform, you can both enhance the current services you offer and develop new ones that will help increase your revenue. Our platform includes a workout creator and logger, as well as an exercise library to help with the creator. You can use these tools to upgrade your individual, group, and online training programs. You can also use them to develop pre-built workouts, which you can use as part of the products and services you offer through ecommerce.
Workout Creator/Logger
Our workout creator allows your trainers to bring their workouts into the modern-day. Trainers no longer have to carry around a file folder, for every client, that contains every workout they've ever done. Instead, workouts can be created and stored within our software. Clients have the opportunity to log information about their workouts, in this same space, which helps them feel more connected to their program.
Our workout creator/logger provides users with endless possibilities for delivering workouts, tips, and encouragement to clients in any scenario, including:
1-1 Training
Our workout creator and logger can provide an upgrade to your current method of one-on-one training. There is no more running to the copy machine to give a client their own copy of a workout. There is no more sifting through old paper workouts to find out information. Everything can be accessed, in our software, by the trainer and the client. The two sides can also communicate, within our software, so that everyone is on the same page but personal boundaries are also respected.
Group Training
There are many people who want to utilize the expertise of a personal trainer, but feel uncomfortable in a one-on-one setting. Group training is a great solution for these people and one that is easily accommodated with the Exercise.com software platform. All members of the group still have access to their workouts, can track information, and can communicate with their trainer.
Online Training
As our world is becoming more digital, the fitness industry is moving alongside and it is important that your business does not fall behind. Online training is becoming a big part of the fitness world, and Exercise.com can help your business mark it's place. Our workout creator and logger are ideal for online training and the communication features are perfect for making sure online clients stay accountable and on track with their program.
Exercise Library
A large part of what makes our workout software so successful is the library of pre-built exercises that we include for our clients. This library includes explanations and demonstration videos for a ton of different exercises. Your trainers can easily search for exercises by name or muscle group and then drag them right into a workout template. The process couldn't be any easier. If you can't find the exercise you are looking for, we provide you with the opportunity to add your own.
Custom Exercises
Your business might include non-traditional forms of fitness or you might just want your own staff members to be the people your members see in demonstration videos. Whatever the reason, our software platform makes it easy for you to upload custom exercise videos to your library. This puts a unique twist on what your business is offering, and it helps show members and potential members that you are willing to go above and beyond to offer a high-quality product.
TV Workouts
Exercise demonstration videos are great for people following an online training program or using a workout-based product from your ecommerce store, but there are other ways your business can use these videos. During a training program or group class, you can cast these video demonstrations onto a TV screen so that your members can continually see the exercises as they workout. It also gives your trainers and instructors a nice reference point when they are explaining the exercise.
Gym Ecommerce Software
As your business grows, you may decide that it would be beneficial to sell products and services online to your members. Products are a fun way for members to represent your business, and it can help you bring in extra revenue. The Exercise.com gym ecommerce software platform makes it easy to set up an online store where your members can go and make purchases by themselves. StudioBookings does not have an ecommerce platform, but it can accept online payments for single classes or class packages.
Payment Processing
Both Exercise.com and StudioBookings use Stripe to accept payments from customers. Exercise.com applies this to our ecommerce platform so that your software will safely and securely accept payments when your customers make purchases on their own. Using our software, your customers can buy a class package, pay for personal training sessions, pay for monthly membership dues, or make a payment for the combination of any expense they've accumulated.
Sell Products
As your membership grows and people feel connected to your business, they may want something to represent their affiliation. Selling products, that have your logo on them, is a great way to help people feel proud to show they belong to your facility. As an added benefit, and maybe a more important one, this also helps you bring in extra revenue. You can sell water bottles, tee shirts, sweat towels, or whatever else you like and can carry your brand. Our software also allows you to take things further.
Sell Workout Plans
When you utilize our workout software platform alongside our ecommerce platform, you can create a line of workout-based products that customers can purchase on their own. You start by creating an archive of pre-built workouts and then you can post them for sale in your ecommerce store. This is a great option because you can create such a wide variety of workouts and this will draw more people in. Best of all, you earn revenue every time a workout is sold and you only have to pay for the initial time investment it takes to create.
Offer Online Workout Memberships
Once you have a collection of pre-built workouts, you can offer online workout memberships to your customers. They would receive a new workout at regular intervals in exchange for a membership fee. Your customers would benefit because new workouts will help them avoid hitting a plateau in their training, and your business will benefit from the consistent income.
Sell Workout Challenges
Bringing your members together and getting them excited is great for the health of your business. You want to have people who are really happy to belong to your gym and want to keep coming back. Providing them with a challenge is a great way to foster excitement and bring new energy to your facility. Selling these challenges also creates revenue and allows you to promote your services by offering them as prizes to the winners.
Fitness Assessment Software
We have talked about the importance of seeing progress in regard to client retention. With the Exercise.com fitness assessment software, it is easy to implement a system for tracking progress and showing the results to your clients. It starts with an initial assessment, followed by a secondary assessment, and then concludes with a performance report being delivered to the client. As he or she sees results, they will be motivated to continue using your services.
Assessments
Establishing a starting point is the most accurate way to track progress, and Exercise.com provides you with a way to develop a customized assessment for everyone in a training program. Rather than assessing a runner on a bench press test or a weightlifter on a one-mile run test, you can create whatever tests you feel are most suitable to a given member or client. This makes the information more applicable to each person, which makes it easier for them to see the progress they are looking for.
Performance & Measurement Reports
Once you have completed a series of assessments with a client, you'll want to show them the results. With our customized performance and measurement reports, you can automatically have results sent to your clients. You can choose from progress pictures, strength changes, endurance changes, weight loss, or whatever other metrics you decide. Your clients will find the progress motivating and they will be excited to continue on their program.
Nutrition
Any fitness-related goal is enhanced by proper nutrition. We know that you want your clients to be as successful as they can be, so we have included a nutrition tracker in our software. Your clients will be able to log their food and water intake so they can see the results when combined with their fitness program. Trainers also have access to these logs. They can offer support and guidance to clients so that the entirety of the program is successful.
StudioBookings Software Pricing
StudioBookings is a subscription-based software. They offer a free trial for two weeks, after which time your account is deleted. This can be beneficial; however, if you need extra time to weigh your options, it would be inconvenient to come back to StudioBookings after your information has been deleted. The price per month depends on the number of instructors on your staff.
StudioBookings Alternatives
Listed below are four main competitors, of the StudioBookings software platform, and the prices associated with each. The prices listed in the table are accurate at the time of writing this article.
The Bottom Line: Pros and Cons
If you want to make your business as efficient as possible by running every aspect from the same place, Exercise.com is the right choice for you. While StudioBookings can meet your needs for scheduling and member management, it lacks other elements that are important for the growth of your business. These other areas would need to be run by third-party software, which means extra money spent and more time used to manage. Let's take one last look at a few specifics.
StudioBookings Pros and Cons
StudioBookings is missing some key areas of fitness business management that will affect growth potential and efficiency. For starters, they do not have a workout platform within their software. This means that they don't have a way to offer online training or even upgrade regular personal training for business. It also means that there is no possibility for the sale of workout-based products, which is a potential revenue stream for many businesses.
StudioBookings does not provide a website for its customers. That means potential customers have to incur another expense by purchasing a website through a third-party and then integrating it with StudioBookings. There are also not any customizable features with StudioBookings, so it is difficult to make a business stand out among its competitors.
Exercise.com Pros and Cons
Exercise.com is built especially for your business because we customize every part of our software to reflect your needs. Our fitness business management platform lays the groundwork by providing you with automated features, report generation, integrations, and top-notch customer support. Our development team will build you a high-quality app and website that make life simple for your staff and for your members.
Our workout software can provide your business with unlimited potential. Our workout creator, along with our exercise library, means you can add value to your current list of training services while also implementing new product sales. You can use our workout software alongside our ecommerce software to sell workout-based products. This can widen your market and increase your revenue. The possibilities are endless.
As your pool of clients gets deeper and more are wading into the water, you want to make sure you can retain them. Our performance health platform provides you with an easy way to implement a system of assessments and performance reports to help you show just how effective your services are at helping a client reach his or her goals. When clients see progress, they will continue to give you their business.
Overall, Exercise.com is the right choice for your business because we are committed to being your partner in success. Our customer support, including your dedicated account manager, will always make sure you have everything you need to drive your business into a successful future.
What elements do you consider important to the success of your business in the future?
If you want to work with a fitness business management software company that is dedicated to your success, both now and in the future, request a demo.
Exercise.com is the best alternative to StudioBookings when it comes to fitness studio management. With its customizable features, superior functionality, and unmatched support, Exercise.com has proven time and again to be the preferred platform for fitness professionals worldwide. Make the switch to Exercise.com and experience the transformative power it can have on your fitness studio.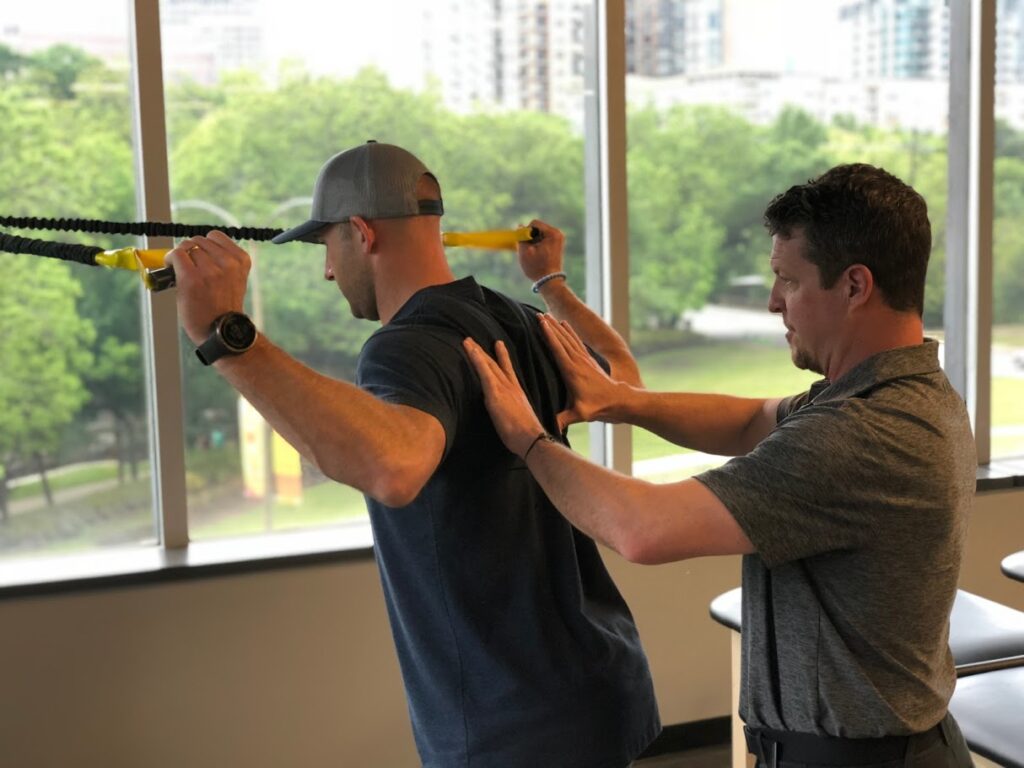 "Working with Exercise.com and their team has been an amazing experience and a dream come true in terms of accomplishing a vision! Their workout technology has helped us effectively engage our community, and I highly recommend Exercise.com to grow your business!"
Andrew Banner
Co-Founder, AMPD Golf Performance