Pike13 Pricing: How much does Pike13 cost?
Pike13 pricing starts at $118 per month, according to third-party sources. The company offers various plans, including Essential, Advanced, and Premium, with prices ranging up to $237 per month. If you're wondering how much Pike13 costs, these are the details you need to know. Unfortunately, the official Pike13 pricing page did not provide much additional data on specific Pike13 pricing information.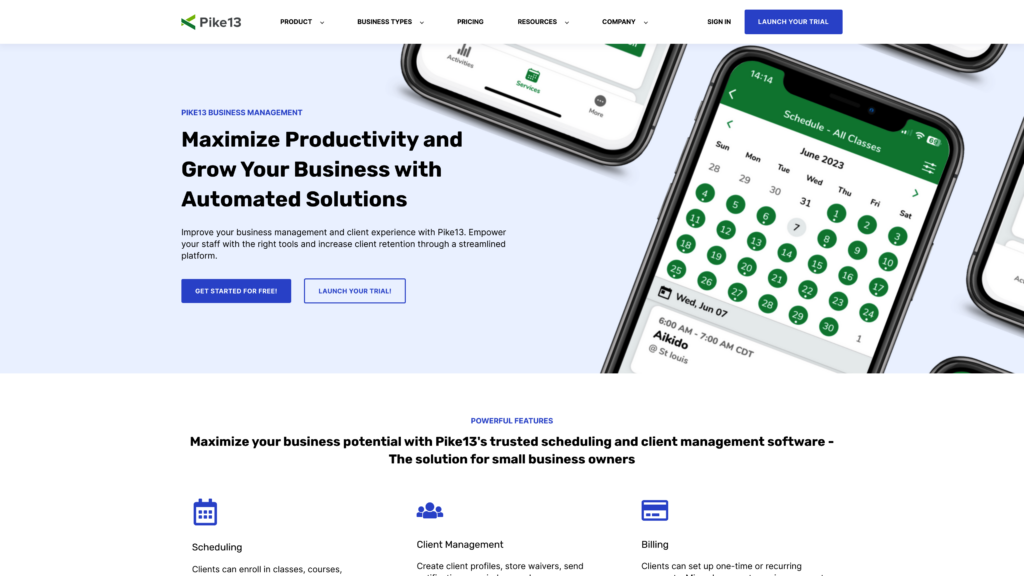 Pike13 Pricing Details
| Plan Name | Starting Price | Additional Fees |
| --- | --- | --- |
| Essential | $118/month (Third-party source) | Not disclosed |
| Advanced | Not disclosed | Not disclosed |
| Premium | $237/month (Third-party source) | Not disclosed |
While Pike13 offers a range of pricing options, if you're looking for the best gym management software, the best CrossFit gym management software, or the best personal training software at an affordable cost, then check out Exercise.com. Exercise.com provides a comprehensive solution for fitness professionals to manage their business, accept payments, do online booking, host exercise videos, sell workout plans online, and much more, all through a custom-branded fitness app. To find out more about why Exercise.com is the best Pike13 alternative, book a demo today.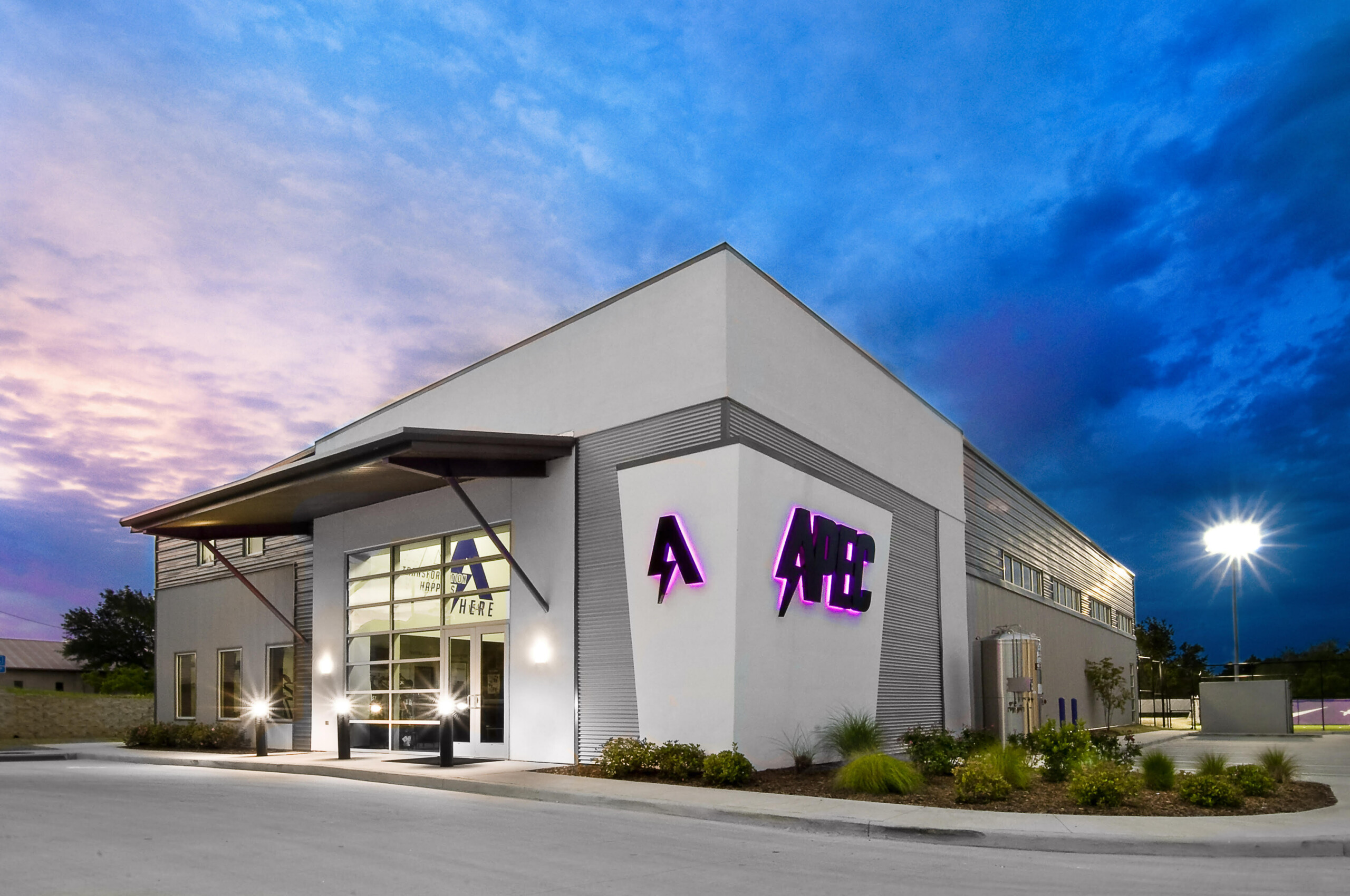 Exercise.com is simply the best. We were using three or four different apps or softwares to do what we can now do all in one with the Exercise.com platform.
Brandon Stroupe
Founder and President, APEC Sports Performance
Understanding the Pricing Structure of Pike13
Before we delve into the details, it's essential to understand how Pike13 structures its pricing. Pike13 offers a flexible pricing model that caters to businesses of all sizes, from small startups to large enterprises. Their pricing is typically based on a subscription model, which means you pay a recurring fee to access their software and services. The pricing is influenced by various factors, including the number of staff members, the number of clients, and the specific features and functionality your business requires. Pike13 provides different pricing tiers, each with its own set of offerings and pricing structure. Let's explore these subscription plans and packages in more depth.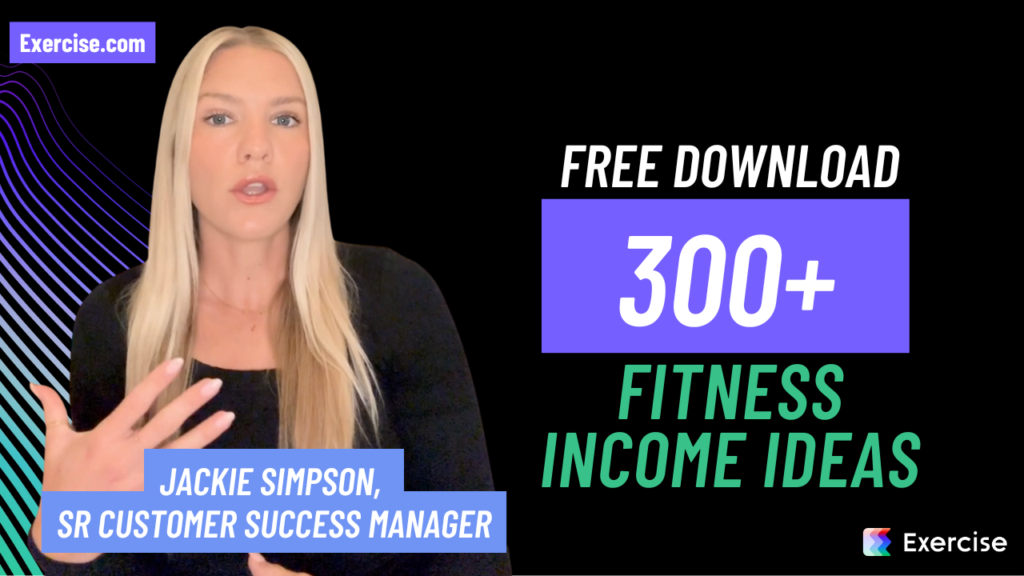 Are you considering using Pike13 for your business but unsure about the cost? Well, you're in the right place! In this comprehensive article, we will dive deep into the pricing structure of Pike13, examine various subscription plans and packages, compare its pricing with competitors, and explore factors that influence the cost. We will also analyze the overall value of Pike13, including hidden costs, tips to maximize your investment, customizable pricing options, and alignment with different business types.
Additionally, we'll provide insights into the cost-benefit analysis of implementing Pike13, breakdown the features and benefits associated with each pricing tier, and discuss add-ons, exclusive deals, and discounts. Finally, we will debunk some common misconceptions and offer tips on negotiating with Pike13 to get the best price for your organization. So, grab a cup of coffee and let's explore the pricing landscape of Pike13 together!
Read More:
Factors that Influence Pike13's Pricing
When it comes to determining the cost of Pike13, several factors come into play. These factors can influence the pricing structure and vary depending on your business needs. Some common factors that affect the price include the number of staff members who will be using the software, the number of clients you serve, and the level of customization and integrations required. The more extensive your staff and client base, and the more advanced features and functionalities you require, the higher the price may be. However, Pike13 offers scalable pricing options, ensuring that you only pay for what you need.
Comparing Pike13's Pricing with Competitors in the Market
When considering any software solution, it's crucial to evaluate the pricing in comparison with competitors in the market. Pike13's pricing is competitive and often aligns with industry standards. However, it's essential to conduct thorough research and compare the pricing, features, and overall value offered by Pike13 with other similar software providers. Remember, the cheapest option may not always be the best fit for your business. It's essential to consider the features, support, scalability, and reputation of the software provider when making a decision. Pike13's pricing positions itself competitively within the market, but it's always wise to assess its value in relation to your specific needs.
Is Pike13 Worth the Cost? A Comprehensive Review
One crucial question that arises when discussing pricing is whether Pike13 is worth the cost. Evaluating the value proposition of Pike13 allows us to determine if the benefits it offers outweigh the financial investment required. Pike13 provides numerous features and functionalities that can streamline your business operations, enhance client experiences, and ultimately contribute to your bottom line. From efficient client management to advanced reporting and analytics, Pike13 offers a comprehensive suite of tools designed to help you succeed. When considering the cost, it's vital to analyze how Pike13 aligns with your business goals and if it can provide a positive return on investment. Let's dive into the details and examine the value you can unlock with Pike13.
Unveiling Hidden Costs: What to Consider Beyond the Base Price of Pike13
While the base price of Pike13 is an essential factor to consider, it's equally important to be aware of any potential hidden costs involved. Hidden costs can include additional charges for add-ons or integrations, fees for training or implementation support, or even costs associated with scaling up your usage as your business grows. It's crucial to assess these potential hidden costs and factor them into your overall budget to avoid any surprises down the road. Pike13 is transparent in their pricing and strives to provide clarity regarding any additional costs, making it easier for you to plan your investment accurately.
How to Optimize Your Investment in Pike13: Tips and Tricks
Pike13 offers a range of features and tools that can significantly benefit your business. To optimize your investment in Pike13, it's important to make the most of these offerings. From utilizing advanced reporting and analytics to fine-tuning your scheduling and automating routine tasks, there are various tips and tricks that can help you maximize the value you derive from Pike13. In this section, we'll explore some of these strategies and provide actionable insights on how to optimize your investment in Pike13.
Unlocking the Value: Maximizing Your Return on Investment with Pike13
Investing in Pike13 is more than just paying for software; it's about unlocking value and realizing a return on your investment. Pike13 can provide significant benefits to your business, from increasing efficiency and productivity to boosting client satisfaction and retention. In this section, we'll delve into the ways you can maximize your return on investment with Pike13. From leveraging its integrations with other business tools to utilizing its marketing and communication features, we'll provide you with insights on how to get the most out of Pike13 and achieve a higher return on your investment.
Customizable Pricing Options: Tailoring Pike13 to Fit Your Business Needs
One of the key advantages of Pike13 is its customizable pricing options. You can tailor Pike13 to fit your business needs by selecting the specific features and functionalities that are relevant to your operations. Whether you require additional client management capabilities, advanced reporting and analytics, or specific integrations, Pike13 allows you to build a solution that aligns with your unique requirements. This flexibility ensures that you only pay for the features you need, making Pike13 an adaptable and cost-effective choice for businesses of all sizes.
How Does Pike13's Pricing Align with Different Business Types?
Pike13 understands that different businesses have different needs, and their pricing caters to a wide range of business types. Whether you're a small boutique fitness studio or a large multi-location franchise, Pike13 offers pricing options that can accommodate your unique requirements. Pike13 is designed to scale with your business, allowing you to start small and expand as you grow. By aligning their pricing with different business types, Pike13 provides a solution that is accessible and adaptable, regardless of your industry or size.
Evaluating the Cost-Benefit Analysis of Implementing Pike13 in Your Organization
Deciding to implement Pike13 involves conducting a thorough cost-benefit analysis to assess the potential impact on your organization. This analysis involves evaluating the benefits of Pike13, such as streamlining operations, enhancing client experiences, and improving overall efficiency, against the costs associated with the software, including initial setup, ongoing subscriptions, and potential additional fees. By considering the unique needs of your organization and weighing the potential benefits against the financial investment, you can make an informed decision about whether Pike13 is the right choice for your business.
Breaking Down the Features and Benefits Included in Each Pike13 Pricing Tier
Pike13 offers different pricing tiers, each with its own set of features and benefits. To help you make an informed decision, let's break down the features and benefits included in each Pike13 pricing tier. This breakdown will give you a clear understanding of what you can expect at each level and help you determine which tier best meets your business needs. Whether you're looking for basic functionality or advanced features, Pike13 offers a range of options to cater to your requirements.
Navigating Add-Ons and Extras: Understanding Additional Costs with Pike13
Pike13 allows you to customize your software by adding extra features and functionality through add-ons and integrations. While these add-ons can enhance your experience with Pike13, they may come at an additional cost. It's important to navigate and understand these additional costs to ensure they align with your budget and requirements. In this section, we'll explore the various add-ons and extras offered by Pike13, discuss their benefits, and provide insights on how to make informed decisions about whether they are worth the additional investment.
Exclusive Deals and Discounts: Saving Money on Pike13 Subscriptions
Saving money is always a priority for businesses, and Pike13 understands that. In addition to their base pricing, Pike13 often offers exclusive deals and discounts to help businesses save on their subscriptions. These deals can provide significant savings, allowing you to access Pike13's powerful tools and features at a more affordable price. We'll uncover Pike13's exclusive deals and discounts in this section, providing you with tips on how to take advantage of these opportunities and optimize your budget.
Common Misconceptions about Pike13 Pricing Debunked
When it comes to pricing, there are often misconceptions and myths that can cloud our judgment. In this section, we'll debunk some common misconceptions about Pike13's pricing to provide you with a clear and accurate understanding of what to expect. By dispelling these misconceptions, we aim to ensure that you have the correct information to make an educated decision about using Pike13 for your business.
Finding the Right Balance: Selecting the Ideal Pike13 Plan for Your Business Size and Goals
Choosing the right Pike13 plan for your business can be a daunting task. With different pricing tiers and a multitude of features to consider, finding the ideal balance can be a challenge. In this section, we'll provide guidance on how to navigate this decision-making process. We'll discuss factors to consider, such as your business size, your specific goals and requirements, and your budget. By evaluating these factors and matching them with the offerings of each Pike13 plan, you can select the ideal plan that aligns with your business needs.
Negotiating with Pike13: Tips for Getting the Best Price for Your Organization
If you're looking to get the best price for Pike13, negotiation can be an effective strategy. Pike13 values its customers and wants to ensure they receive the best possible value. In this section, we'll provide you with tips and strategies on how to negotiate with Pike13. From leveraging your business size and potential long-term commitment to exploring promotional offers and incentives, we'll arm you with the knowledge to engage in successful negotiations and secure the most favorable pricing for your organization.
As we reach the end of this extensive article, we hope you now have a comprehensive understanding of Pike13's pricing landscape. From understanding the pricing structure and exploring subscription plans to evaluating the value and hidden costs, we've covered it all. Remember to conduct thorough research, compare pricing with competitors, and align Pike13's offerings with your unique business needs. Then see why Exercise.com is the best choice for your fitness business.
How much is Pike13?
Pike13 pricing starts at $118 per month according to third-party sources, as the official Pike13 pricing page did not provide specific information.
How much does Pike13 cost per month?
Pike13's monthly cost starts at $118 according to third-party information. The official Pike13 website did not disclose this information.
How much does Pike13 cost for a business?
For businesses, Pike13 offers plans starting at $118 per month according to third-party sources. The official Pike13 website did not provide this information.
How much does Pike13 take per transaction?
Information about Pike13's per-transaction fees is not publicly disclosed.
Is Pike13 free?
There is no information available to suggest that Pike13 offers a free plan.
Is there a Pike13 free trial?
Information about a Pike13 free trial is not publicly disclosed.
Does Pike13 have a contract?
There is no information available about whether Pike13 requires a contract.
How do I change my Pike13 contract pricing?
To change your Pike13 contract pricing, you'll need to contact the company directly as this information is not publicly disclosed.
Are there any extra Pike13 fees for credit card processing, SMS, etc.?
Extra fees for Pike13 are not publicly disclosed. You'll need to contact the company for this information.
Why is Exercise.com a better value compared to the cost of Pike13?
Exercise.com offers a more comprehensive and custom-branded solution for fitness professionals. While Pike13 operates on a custom pricing model, Exercise.com offers a platform that can manage your entire business, from payments and bookings to hosting exercise videos and selling workout plans online. This makes Exercise.com a better value for your investment. To find out how Exercise.com can benefit your business, book a demo today.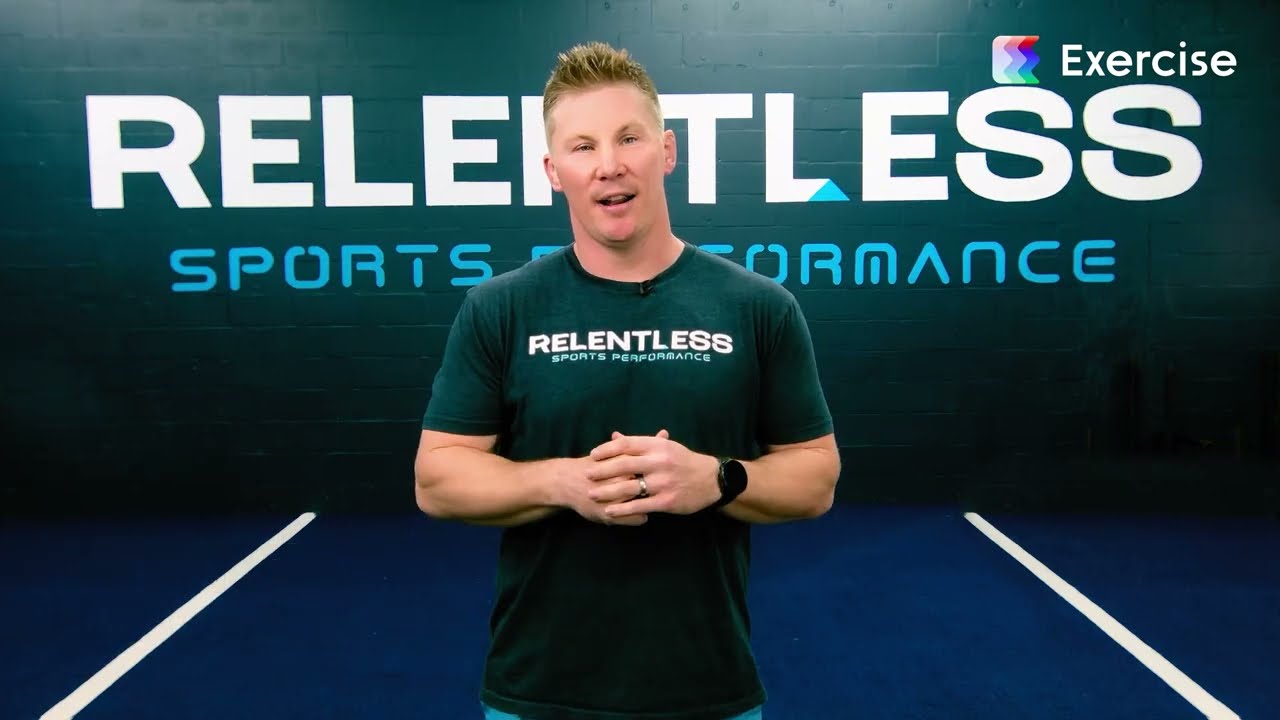 If you want to offer an elite service for the end user you need to get with the times and use elite level software that is intuitive, visually appealing, and effective. That is exactly what Exercise.com delivers to its clients.
Jimmy Myers
Owner/Trainer, Relentless Sports Performance
Tyler Spraul
is the director of UX and the head trainer for Exercise.com. He has his Bachelor of Science degree in pre-medicine and is an NSCA-Certified Strength and Conditioning Specialist® (CSCS®). He is a former All-American soccer player and still coaches soccer today. In his free time, he enjoys reading, learning, and living the dad life.