Omnify turning ominous? The best Omnify alternative is Exercise.com.
Learn why Exercise.com is the best Omnify alternative, compare Omnify vs Exercise.com (and compare Omnify vs Mindbody, Zen Planner, Pike 13, Trainerize, and more Omnify competitors), find the top Omnify alternative reviews, and decide if the alternatives to Omnify are worth it for your gym or fitness business. Read Omnify reviews to find out if Omnify is any good and whether people love Omnify or hate Omnify.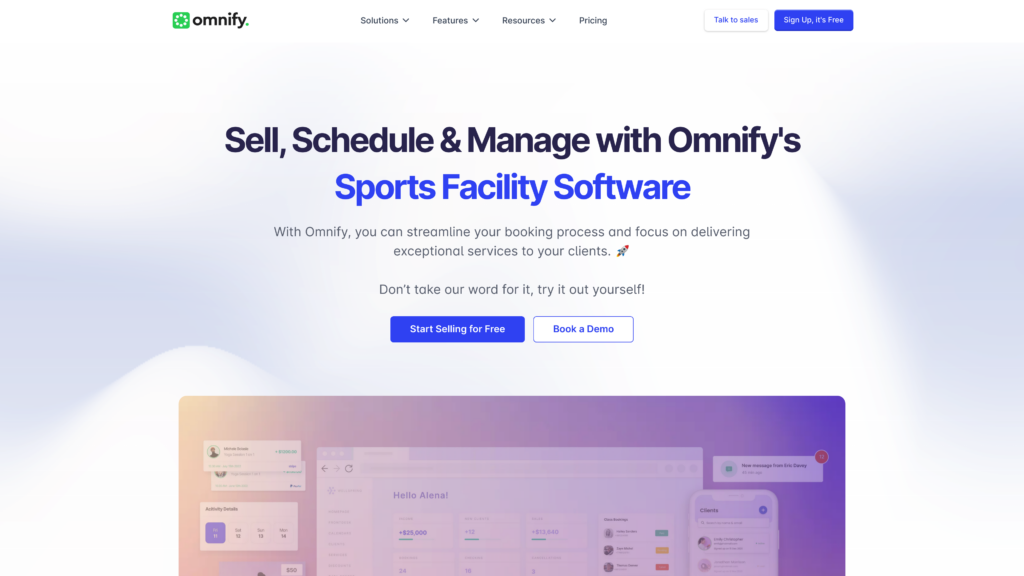 Then see why the best gym management software and the best personal training software around is Exercise.com. You can book classes, sell workout plans, schedule appointments, run fitness challenges, do gym check-ins, offer online training, log workouts, create fitness assessments, generate reports, use habit tracking, offer fitness upsells, message clients, engage gym members, use automations, process payments, and much more—all from your very own custom branded fitness apps. Don't take our word for it—just read our reviews!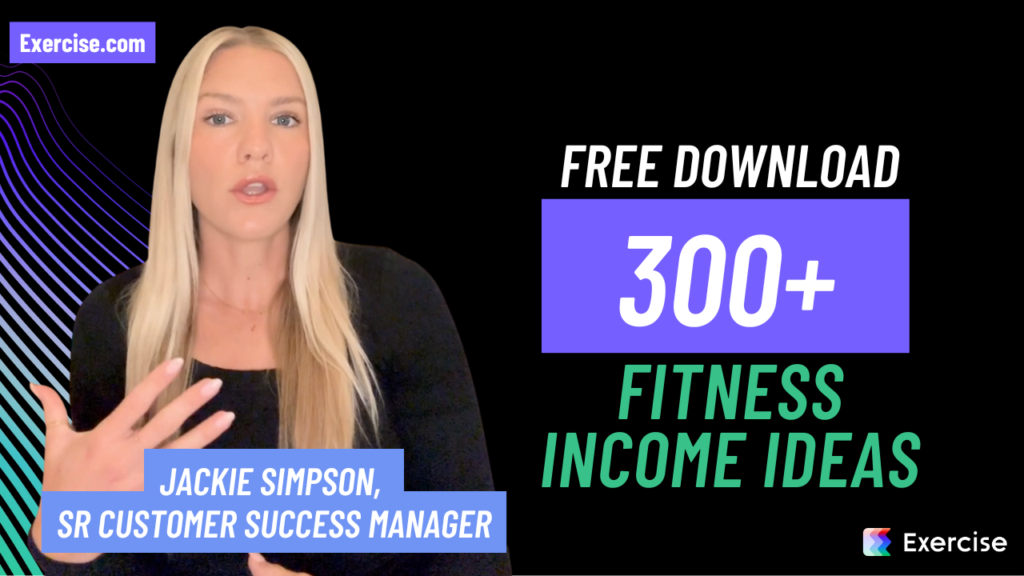 Why Consider Seeking an Omnify Alternative?
The best Omnify alternative is Exercise.com. Compare Exercise.com vs Omnify (with Omnify reviews) for a head to head match-up.
Find the best Omnify alternative for fitness. Are you currently using Omnify for your fitness business but feeling like it's not the best fit? If so, it may be time to consider seeking an Omnify alternative. In this article, we will introduce you to Exercise.com, a powerful platform that offers numerous features and benefits to help your fitness business thrive. From its user-friendly interface to its extensive integrations and exceptional customer support, Exercise.com is a top-notch alternative to Omnify.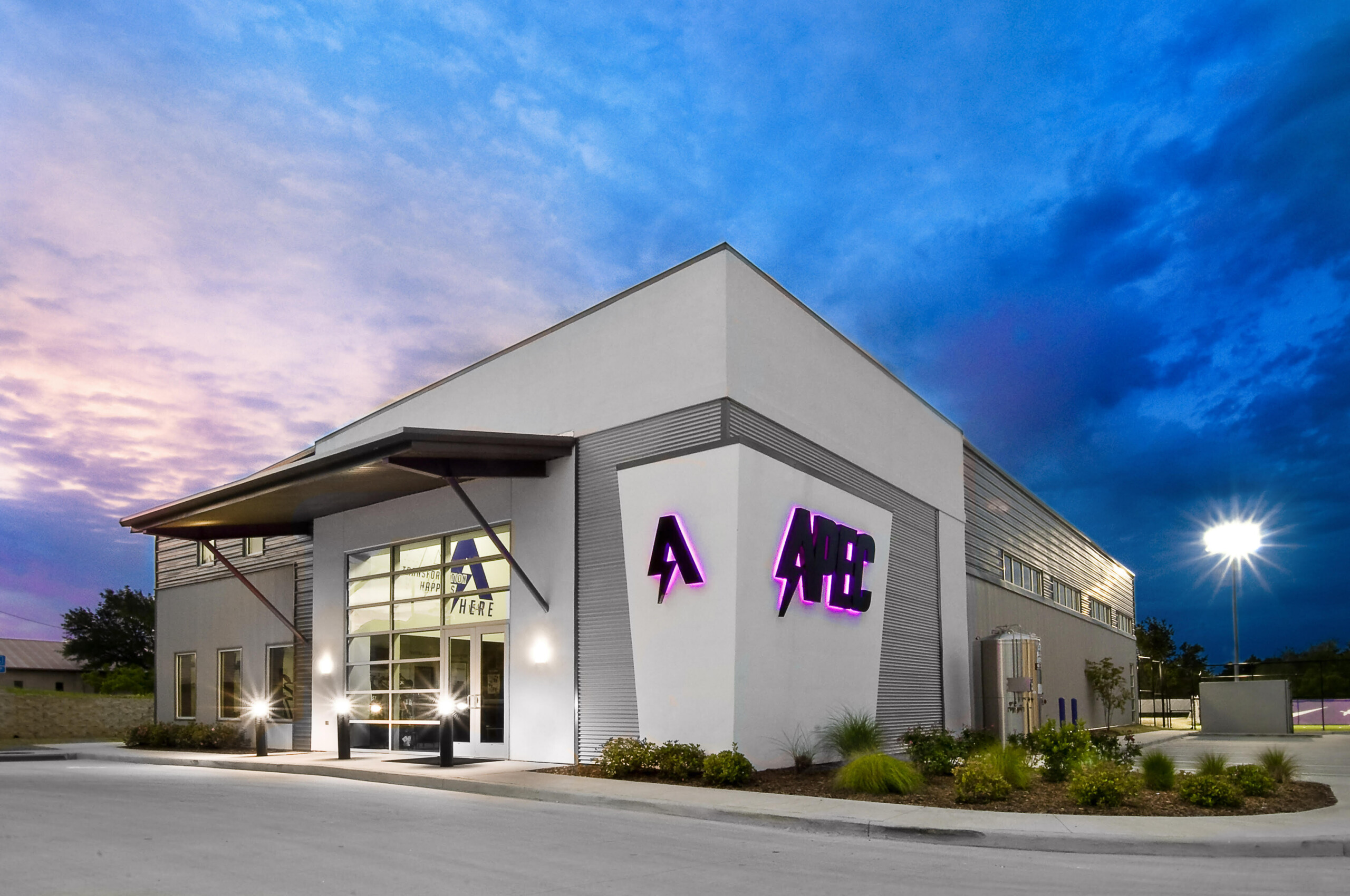 Exercise.com is simply the best. We were using three or four different apps or softwares to do what we can now do all in one with the Exercise.com platform.
Brandon Stroupe
Founder and President, APEC Sports Performance
Omnify Features
Omnify is a service-based platform that provides various functionalities like online booking, payments, and scheduling. With features designed for small to mid-size businesses in multiple industries, Omnify aims to streamline the customer management process.
Online Booking
Automated Scheduling
Payment Gateway Integration
Client Management
Event Management
Analytics Dashboard
Custom Forms
Multi-language Support
Omnify focuses on delivering a simplified booking and payment solution. Its features aim to reduce manual efforts in scheduling, customer management, and collecting payments.
Omnify Pros and Cons
Pros
User-friendly Interface
Robust Scheduling Features
Integration with Payment Gateways
Support for Multiple Languages
Customization Options
Cons
Limited Reporting Capabilities
May Require Additional Integrations for Comprehensive Service
Omnify offers a simplified user experience with its straightforward interface and robust scheduling functionalities. However, its reporting capabilities and need for additional integrations might not suit all business types.
Exercise.com Pros and Cons
Pros
Fully Customizable
Offers Robust Business Management Features
High-quality Video Hosting for Exercise Libraries
Allows Online Payments and Booking
Provides Comprehensive Fitness Business Management
Cons
May Have a Learning Curve for New Users
Pricing Might be on the Higher Side for Small Businesses
Exercise.com stands out as the comprehensive software solution for fitness professionals. It offers robust business management features, including high-quality video hosting for exercise libraries. The software can be fully customized to meet specific business needs, making it the superior choice for comprehensive business management in the fitness industry.
Top 5 Omnify Alternatives
Exercise.com: Comprehensive fitness business management software
Mindbody: Offers business management software for wellness services
Zen Planner: Provides member management and scheduling
Acuity: Scheduling and appointment booking
Vagaro: Offers salon, spa, and fitness business management
The most notable alternatives to Omnify are Exercise.com, Trainerize, Mindbody, Zen Planner, Vagaro, and Pike13. Exercise.com, Trainerize, MindBody, ZenPlanner, and Vagaro are focused on fitness facilities and health clubs and they do include some of the workout creation, workout delivery, client engagement, and performance health assessment features that Omnify is missing. Pike13 is similar but does not have health assessment features.
When considering alternatives to Omnify, Exercise.com stands out as the most comprehensive and customizable software solution designed specifically for fitness professionals. It offers robust features for business management, booking, and online payments.
Big List of Omnify Competitors
| Company Name | Description |
| --- | --- |
| Exercise.com | Comprehensive fitness business management |
| Mindbody | Wellness services management |
| Zen Planner | Member management and scheduling |
| Vagaro | Salon, spa, and fitness management |
| Acuity | Scheduling and appointment booking |
| 10to8 | Appointment scheduling and communications |
| Calendly | Simple, beautiful scheduling |
| Setmore | Free online appointment scheduling |
| Schedulicity | Online scheduling and marketing |
| SuperSaaS | Affordable Appointment Scheduling Software |
| Appointy | Online Scheduling software |
| Square Appointments | Business appointment software |
| Timely | Salon & Spa Software |
| SimplyBook.me | Online Booking System |
Exercise.com tops the list as it provides a comprehensive platform designed specifically for fitness professionals, offering features that far surpass the competition in terms of customization and scope.
Best Companies like Omnify for Small Gyms
Exercise.com: A tailor-made solution for small gyms offering robust features
Zen Planner: Good for small gyms looking for basic functionalities
Mindbody: A well-known name offering diversified features
Exercise.com emerges as the best choice for small gyms, offering an all-in-one software solution that covers all aspects of fitness business management.
Low Cost Software like Omnify
Exercise.com: While not the cheapest, offers comprehensive value
Setmore: Low-cost scheduling software
SuperSaaS: Affordable appointment scheduling
Exercise.com, although not the cheapest, provides comprehensive value for its cost by offering a myriad of features in one platform, specifically designed for the fitness industry.
Omnify Reviews (Common Themes)
Positive Feedback on Ease-of-Use
Scheduling Capabilities Highly Rated
Some Reports of Customer Service Delays
Mixed Reviews on Reporting and Analytics
Omnify's strengths lie in its ease-of-use and strong scheduling capabilities. However, users have noted that customer service could be improved and that the reporting features are lacking.
Omnify Pricing
Omnify costs range from $0 to $599 per month, depending on the plan you choose. Omnify pricing per month starts at $0 for the Free plan and goes up to $599 for the Scale plan. Omnify offers a variety of pricing options, including transaction fees that vary from 0.5% to 5% depending on the plan. Omnify pricing is based on the number of team members and the features included in each plan.
| Plan | Monthly Cost | Transaction Fees |
| --- | --- | --- |
| Free | $0 | 5% |
| Growth | $79 | 2% |
| Scale | Starts at $599 | 0.5% |
| Enterprise | Custom Pricing | Custom |
Omnify offers various pricing plans which are based on the number of staff and facilities. Features are consistent across different pricing levels but capacity varies. The Omnify Multi-Location plan is ideal for 10+ businesses and the Omnify Enterprise plan is ideal for 50+ locations. For either of these plans, potential customers must contact Omnify directly for a custom quote.
Read More: Omnify Pricing
What is Omnify?
Omnify is a platform that offers a range of features including online booking, payment gateway integrations, and automated scheduling targeted towards service-based businesses.
What does Omnify do?
Omnify provides scheduling, online booking, payment processing, and customer management features to streamline service-based business operations.
Who uses Omnify?
Omnify is generally used by small to medium-sized service-based businesses, including gyms, wellness centers, and coaching institutions.
How much is Omnify?
Omnify costs range from $0 to $599 per month, depending on the plan you choose. Omnify pricing per month starts at $0 for the Free plan and goes up to $599 for the Scale plan. Omnify offers a variety of pricing options, including transaction fees that vary from 0.5% to 5% depending on the plan. Omnify pricing is based on the number of team members and the features included in each plan.
Read More: Omnify Pricing
Is Omnify worth it?
The worth of Omnify depends on the specific needs of a business. While it offers good scheduling and booking features, it may lack in other areas like reporting.
How do I compare Omnify vs Exercise.com?
When comparing Omnify and Exercise.com, Exercise.com offers more comprehensive and customizable solutions, making it ideal for any fitness professional seeking to manage their business efficiently. It far surpasses Omnify in terms of business management capabilities, especially in the fitness industry.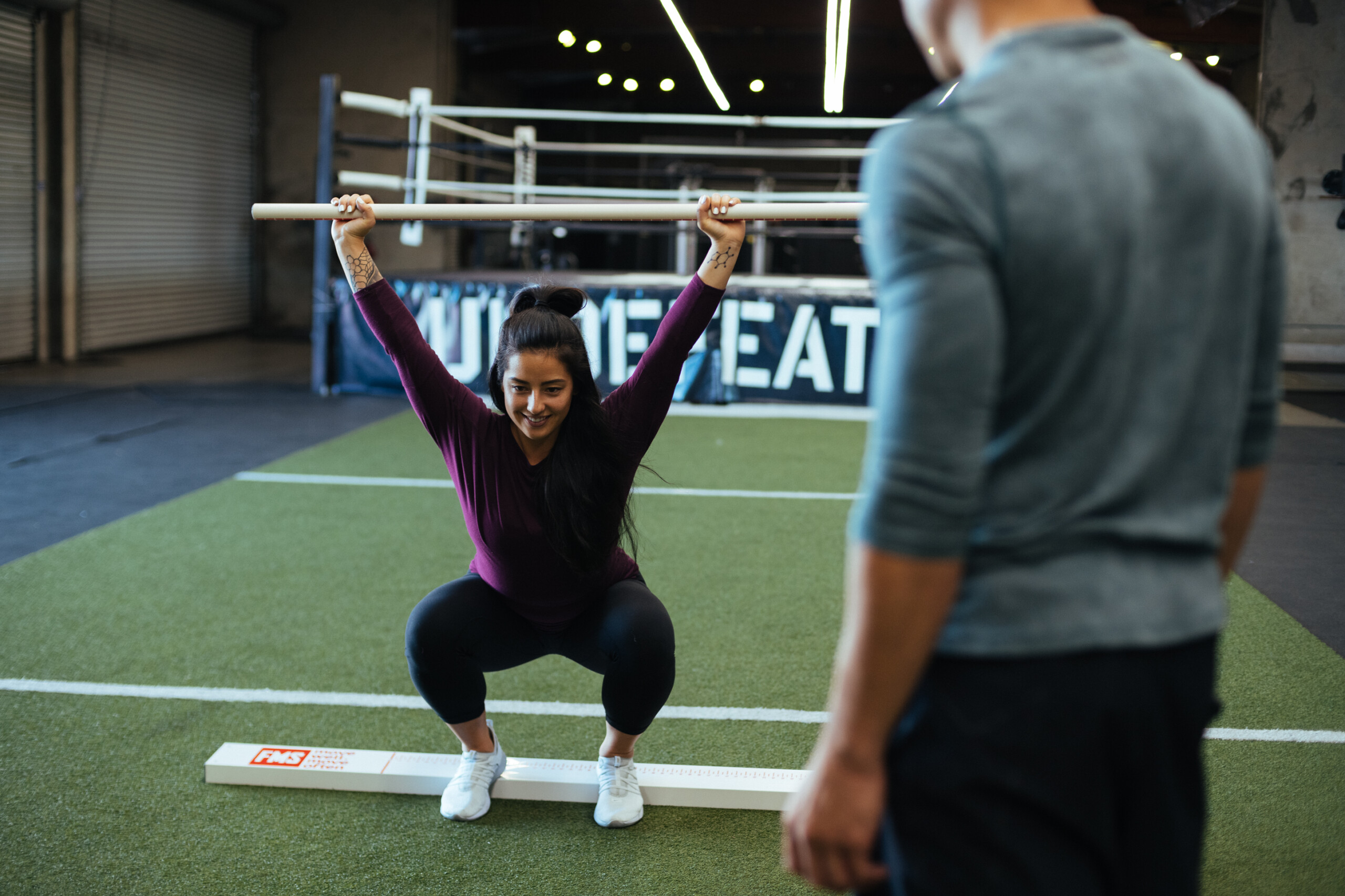 "We went live with our Fitness Business Management software at four locations. Everything is working great. The import and export are easy and the guys are really liking the look and convenience of the platform. From both my side and the user side the platform has exceeded our expectations."
Mike Contreras
Founder & CEO, FMS HS
Read More

: Omnify
Omnify is certainly a popular choice among fitness businesses, but that doesn't mean it's the right fit for everyone. There are several reasons why you might want to explore other options:
1. Lack of customization: If you find yourself limited by the templates and design options provided by Omnify, it's time to consider an alternative.
2. Inadequate features: Perhaps you've outgrown the basic features offered by Omnify and now need more advanced functionalities to meet your business needs.
3. Poor customer support: If you've experienced difficulties reaching competent and timely customer support with Omnify, it's understandable that you may want to explore other alternatives.
4. High pricing: Cost is always a consideration when it comes to finding the best software solution for your business. If the pricing of Omnify is no longer justified by the value it delivers, it's time to assess other options.
5. Limited integration options: If you require seamless integration with other software or platforms that Omnify does not support, it may be beneficial to seek an alternative solution that offers more extensive integration capabilities.
Introducing Exercise.com: A Powerful Alternative to Omnify
Exercise.com is a comprehensive platform that goes above and beyond what Omnify offers. With Exercise.com, you gain access to a wide range of features designed specifically for fitness businesses. From appointment scheduling and workout tracking to custom branding and personalized mobile apps, Exercise.com has it all.
But what sets Exercise.com apart from other alternatives is its commitment to providing a truly tailored experience for your business. The platform is highly customizable, allowing you to create a unique brand experience that resonates with your target audience. With Exercise.com, your fitness business will stand out from the competition.
In addition to its customizable features, Exercise.com also offers robust reporting and analytics tools. These tools provide valuable insights into your business's performance, allowing you to make data-driven decisions and optimize your operations. With Exercise.com, you can track key metrics such as revenue, client retention, and class attendance, giving you a clear picture of your business's success.
Features and Benefits of Exercise.com
Exercise.com is packed with features that will streamline your fitness business operations and enhance the experience for both your staff and your clients:
1. Appointment Scheduling: Easy scheduling and booking functionalities ensure that your clients can book sessions with their preferred trainers hassle-free.
2. Workout Tracking: With Exercise.com, your clients can track their workouts and progress right from their devices, creating a sense of accountability and motivation.
3. Custom Branding: Personalize the platform with your own branding, making it seamless for your clients to identify with your business.
4. Mobile Apps: Exercise.com offers mobile apps for both clients and trainers, making it convenient for everyone to access their workouts and stay connected.
5. Online Coaching: Expand your business by providing online coaching and remote training services to clients anywhere in the world.
These are just a few examples of the extensive features and benefits Exercise.com has to offer. With a wide range of customizable options and tools, you can create a highly tailored experience for your business and clients.
6. Client Management: Exercise.com provides a comprehensive client management system that allows you to easily organize and track client information, including contact details, session history, and progress tracking.
7. Payment Processing: Simplify your financial transactions with Exercise.com's integrated payment processing system. Easily accept payments from clients, track revenue, and manage billing all in one place.
8. Exercise Library: Access a vast library of exercises and workout templates to provide your clients with a variety of options and help them achieve their fitness goals.
9. Social Media Integration: Connect your social media accounts to Exercise.com and effortlessly share workout updates, success stories, and promotions with your followers.
10. Analytics and Reporting: Gain valuable insights into your business performance with Exercise.com's analytics and reporting tools. Track client engagement, revenue trends, and other key metrics to make data-driven decisions.
With Exercise.com, you have all the tools and features you need to run a successful fitness business and provide an exceptional experience for your clients.
How Exercise.com Compares to Omnify: A Comprehensive Comparison
When comparing Exercise.com to Omnify, it quickly becomes apparent that Exercise.com offers numerous advantages. Here are some key areas where Exercise.com stands out:
1. Customization: Exercise.com allows for a highly customizable experience, ensuring that you can create a unique brand identity and experience for your clients.
2. Advanced Features: Unlike Omnify, Exercise.com offers a robust set of features designed specifically for fitness businesses, ranging from workout tracking to online coaching capabilities.
3. Superior Customer Support: Exercise.com is renowned for its exceptional customer support. Their team is responsive, knowledgeable, and dedicated to ensuring your success.
4. Mobile Apps: Exercise.com offers dedicated mobile apps for clients and trainers, providing a seamless experience for both parties.
These are just a few examples of how Exercise.com compares favorably to Omnify. When choosing the best software solution for your fitness business, it's important to carefully consider the features and benefits that will most effectively support your operations and goals.
5. Integration with Other Platforms: Exercise.com seamlessly integrates with popular platforms such as social media, payment gateways, and email marketing services. This allows you to streamline your business operations and reach a wider audience.
With Exercise.com, you can easily connect your social media accounts to promote your services, accept payments through secure payment gateways, and automate your email marketing campaigns to engage with your clients effectively.
By integrating with these platforms, Exercise.com ensures that you have all the tools you need to effectively market your fitness business and provide a seamless experience for your clients.
Pricing Options: Finding the Best Fit for Your Business
Exercise.com understands that pricing plays a significant role in choosing a platform for your fitness business. They offer flexible pricing options to accommodate businesses of all sizes and budgets. Whether you're a small studio or a large fitness facility, Exercise.com has a pricing plan that will suit your needs.
To determine the best pricing option, Exercise.com offers a consultation to understand your specific requirements and business goals. This ensures that you receive a tailored plan that provides the features you need at the right price point.
Exercise.com's pricing options are designed to be transparent and straightforward. They offer a range of plans, including monthly and annual subscriptions, with no hidden fees or long-term contracts. This allows you to choose the option that works best for your business without any surprises.
In addition to their flexible pricing, Exercise.com also provides exceptional customer support. Their team is available to answer any questions you may have about their pricing options or assist you in selecting the plan that aligns with your business goals. With Exercise.com, you can feel confident that you're getting the best value for your investment.
Case Studies: Real-Life Examples of Businesses Thriving with Exercise.com
Don't just take our word for it – the success stories of businesses using Exercise.com speak for themselves. Exercise.com has helped numerous fitness businesses achieve their goals and thrive in a competitive market.
One such business is Vertex Fitness Personal Training Studio. By using Exercise.com, Vertex Fitness was able to streamline their operations, enhance their client experience, and increase their revenue. The platform's customization options allowed Vertex Fitness to create a unique branding experience that resonated with their target audience.
Another example is Power Athlete. This strength and conditioning gym successfully used Exercise.com to expand their online coaching services, reaching clients beyond their local area. Exercise.com's user-friendly interface made it easy for their clients to access their workouts and track their progress, resulting in increased engagement and satisfaction.
These case studies illustrate how Exercise.com has helped fitness businesses overcome challenges and achieve remarkable success. By implementing Exercise.com's comprehensive platform, you too can elevate your business to new heights.
One more example of a business thriving with Exercise.com is FitFusion Gym. FitFusion Gym, a boutique fitness studio, used Exercise.com to streamline their class scheduling and registration process. With the platform's integrated calendar and booking system, FitFusion Gym was able to efficiently manage their class offerings and provide a seamless experience for their clients.
In addition, Exercise.com's marketing tools played a crucial role in the success of FitFusion Gym. The platform's built-in email marketing feature allowed FitFusion Gym to easily communicate with their members, send promotional offers, and keep them engaged. This resulted in increased member retention and a steady growth in their client base.
The Importance of User-Friendly Interfaces: How Exercise.com Stands Out
A user-friendly interface is crucial for any software platform, and Exercise.com excels in this area. With its intuitive design and easy navigation, Exercise.com ensures that both your staff and clients can quickly and effortlessly access the information and features they need.
From booking appointments and tracking workouts to customizing your platform's branding, Exercise.com's interface is designed with user experience in mind. This ensures that your clients have a seamless and enjoyable experience, ultimately leading to increased engagement and customer satisfaction.
In addition to its user-friendly interface, Exercise.com also offers a wide range of customizable features that can be tailored to meet the specific needs of your business. Whether you run a small boutique gym or a large fitness franchise, Exercise.com provides the flexibility to adapt its platform to suit your unique requirements.
Furthermore, Exercise.com's interface is not only user-friendly but also visually appealing. The platform incorporates modern design elements and a clean layout, creating an aesthetically pleasing experience for both staff and clients. This attention to detail enhances the overall user experience and reinforces your brand's professionalism and credibility.
Integrations and Compatibility: Making Your Business Run Smoothly
Exercise.com understands that your fitness business relies on a variety of software and tools to operate effectively. That's why they offer extensive integrations and compatibility options to ensure seamless communication and data flow between different platforms.
Whether you need to integrate with popular payment processors, marketing software, or other tools specific to the fitness industry, Exercise.com has you covered. Their team will work closely with you to identify the most critical integrations for your business and ensure a smooth transition.
In addition to their wide range of integrations, Exercise.com also prioritizes compatibility with different devices and operating systems. Whether you and your clients prefer to access your fitness platform through a desktop computer, laptop, tablet, or smartphone, Exercise.com ensures a seamless user experience across all devices.
Customer Support and Training: Ensuring Success with Exercise.com
When it comes to customer support, Exercise.com truly stands out. Their dedicated team is committed to your success and is always ready to assist you whenever you need help. Whether you have questions about the platform's features or need technical support, Exercise.com is just a phone call or email away.
In addition to exceptional customer support, Exercise.com also provides comprehensive training to ensure that you and your team are fully equipped to effectively use the platform. From onboarding and implementation to ongoing training and support, Exercise.com is committed to your success every step of the way.
Exercise.com: Your Omnify Alternative
Why Choose Exercise.com?
Here are five reasons why fitness professionals use Exercise.com vs. Omnify.
If you're ready to get started with an easy-to-navigate, all-in-one fitness software, designed to fuel your business, request a demo with Exercise.com today.
And, if you want to see how Omnify's additional features stack up to Exercise.com software features, check out our in-depth guide below.
What is Omnify?
What is Omnify software? Omnify is a booking software platform with registration, billing, and other functionality. Omnify, Inc. was founded in 2016 and has between 11 and 50 employees. The founder and CEO of Omnify is Manik Mehta. There is also a core group of employees that work in engineering, growth, or development listed on their website.
Omnify has two main locations, one is located in Mountain View, CA and the other is located in Bangalore, India.
To learn how to use Omnify, refer to our article, "How do I use Omnify?"
What are the Omnify features?
Omnify is a cloud-based business management software with features for scheduling appointments and classes, booking classes or appointments, collecting payments, automation, managing clients and staff, document management, and personalizing websites. They market their software to many different types of businesses, from counseling services to sports classes to spas.
Exercise.com provides all of the features above, however, our software is fully customizable and does not stop with the basics. In addition to offering a fully-customizable experience, Exercise.com also provides our customers with:
Workout creation
Data tracking
A customizable exercise library
Nutrition tracking
Automated workout engagement
…and more
Omnify Pricing
How much does Omnify cost? Pricing starts at $49/mo up to $599/mo or more. Discounts are available for annual plans.
Why do you want to join Omnify?
Omnify reviews vary. Customers often compare Omnify to MindBody or other similar booking software platforms designed for easy setup. However, if you are a fitness business in need of a fully-featured all-in-one fitness business management platform then be aware that if you buy Omnify software you will likely need to purchase other software solutions to complement their platform.
Omnify App
The Omnify App can be used for making reservations on the Omnify software platform. "Omnify Go" is available on the App Store and Google Play. Omnify Go currently has a 1.4 star rating in the App Store.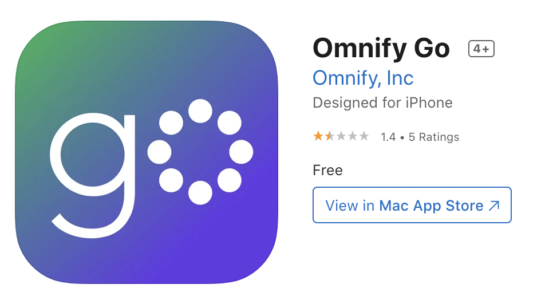 Omnify Reservation System
If you prefer for your customers to search the name of a 3rd-party software platform's name in the App Store and Google Play in order to schedule an appointment with your business then Omnify might be a good option for you to consider. If you prefer for your customers to stay within your brand's ecosystem, then consider the Exercise.com custom-branded software platform.
What is the meaning of Omnify?
Omnify meaning: to make universal. So if you are looking to purchase general purpose, universal business registration software then Omnify might be worth considering. If you are a fitness professional looking for custom-branded, all-in-one fitness business management software then you should consider Exercise.com.
NOTE: Omnify, Inc. is different than Omnify PLM and Omnify Lighting.
Unless otherwise stated, all images and reviews below are of/about the Exercise.com All-In-One Fitness Business Management software platform.
Fitness Business Management Software
With Exercise.com, we created our dedicated Fitness Business Management Software (FBM) with the very best gym management system that is built into the same platform that is used to build workouts. Our software is capable of features such as schedule management for classes, members, and employees, as well as billing, notifications, and reporting.
Client/Class Scheduling
With Omnify, clients can book and manage classes, as well as add themselves to a waitlist. You are also able to integrate with Google and Apple calendars.
With Exercise.com, FBM allows you to track visits, book classes and sessions, engage your clients with recurring appointment reminders via email and text, and integrate with Google and Apple calendars.
With FBM's calendar, you can also sort by:
Trainer

Location

Service

Recurring

Time

Availability
Gym/Facility Management
Both Exercise.com and Omnify have gym/facility management capabilities in member and client roles, availability, and permissions.
Business Dashboard Reports
Omnify allows for business dashboard features and reports such as viewing the performance of your services and analyzing your business stats and sales figures. Exercise.com allows for a customizable dashboard with various reporting options. You are able to run custom reports on different areas of your business, such as your revenue, staff, or clients.
Client Automation
Omnify offers automation options namely in notifications, emails, and payments.
Exercise.com's automation options are not only in communication and payments but in other areas as well. For example, personal trainers can send workouts and performance assessment data to clients automatically. To illustrate, if a fitness enthusiast wants to work out two times a week from their office gym, the trainer can set up those workouts to be sent automatically at the appropriate time and date.
Exercise.com's capabilities in automation includes:
Workout Delivery
Resource Delivery
Assessment Delivery
Reminders/Alerts via app, text, and email
Dedicated Zapier Support
Both Omnify and Exercise.com are able to fully integrate with over 2,000 applications using Zapier.
Dedicated Account Manager
With Exercise.com you will have a dedicated account manager to assist you with any help or change needed. Omnify only allows for a dedicated account manager if you choose their more expensive "Pro" plan.
Customized Software
This is the part of our comparison in which Exercise.com shines especially bright. The entirety of our software can be customized to create exactly what your business needs in order to run most efficiently. You are able to show off your brand through a custom app and website while also having integrational capabilities with other marketing tools.
Custom-Branded
Omnify allows for website and app customization on pre-existing websites with all plans. There are buttons, widgets, and WordPress integration for fitness business websites but you do not have the ability to fully customize and brand your content. With Exercise.com you can fully customize and brand your websites and apps. The customization is not just colors and logos. You are able to customize verbiage, integrations, custom dev work for your health performance assessment, and more.
iOs & Android Apps
The Omnify GO mobile app is available for Apple and Android devices. The app, however, is not fully customizable and does not showcase your brand. It is also important to note that the Omnify GO mobile app and the web check-in app are not available for clients or class attendees to use to book classes or appointments. Exercise.com, on the other hand, offers you your own fully custom-branded fitness trainer app available for Android and Apple devices. Your brand will be featured in the Apple or Google Store and your app allows for clients or class attendees to book classes or appointments.
Security Features
Exercise.com and Omnify provide the necessary security measures for Payment Card Industry (PCI) compliance. However, with Omnify you have to pay more to get SSL (Secure Socket Layer) certification. With Exercise.com you do not pay more to keep your websites and apps secure and we also utilize Google Cloud.
Marketing Integrations
Omnify allows for marketing integrations with platforms such as Google Analytics, Pooptin, RazorPay, and Facebook Pixel.
Exercise.com provides plenty of marketing integrations that include:
MailChimp
ConstantContact
ConvertKit
Google Analytics
Facebook Pixel
Workout Software
Being able to create, update, send, and track workouts and client progression can be important for your fitness business. Just as personal trainers know how important it is for a client to put work in outside of a training session, coaches would agree that putting in work outside of practice is vital to the growth of their players. Using Exercise.com software, trainers and coaches can design workouts specifically tailored to the individual's goals.
Workout Creator/Logger
Although Omnify does promote its software as useful for fitness centers, health clubs, and yoga studios, it does not have any workout creation and delivery options. Offering services is done through a service store and there is no exercise library, workout creation features, workout delivery, workout logging, or any options to track workout progress.
This is where Exercise.com has a clear advantage with our workout software built for personal trainers. There is a large exercise library with videos, instructions, and muscles worked, with the option to add additional exercises that may not be in the library.
Clients or trainers can view or log workouts from anywhere with the mobile app. They also have the option to track attendance and view workout progress 24/7. With our software, you have the ability to create workouts for any scenario, including:
1-on-1 Training
When a trainer or coach is able to work with someone individually, there is more attention given to that person which means greater potential for growth. With our software, you can add a personal touch to your workouts and help your client or athlete reach his or her fullest potential.
Group Training
Group settings can be very motivated both on the field and in the gym. Our software allows you to create group workouts so that the participants can motivate each other and help guide each other through. The community feel of these workouts can also promote friendly competition which leads to better results.
Online Training
The future is here in the fitness industry and it comes to us in the form of online training. That does not mean that face-to-face training will ever go away, only that virtual options are here and there are people who want to take advantage of them.
Omnify's online training centers around listing all of your classes, lessons, or workshops through a service store.
While Exercise.com allows you to provide online workouts, you're also able to create and deliver workouts and track your client's progress.
This portion of our platform could also be very useful for coaches. Sports teams can consist of dozens of different players, so giving individual attention can be difficult and time-consuming. With Exercise.com, coaches can make sure that the athletes get individualized training without having to commit to spending as much time in person.
Exercise Library
Exercise.com provides its users with a pre-built library of exercises and videos that can be used to create workouts for your clients. While this can be a great tool to save time and is certainly worth having as an option, there is something to be said for a more personal touch.
As an added value to your business, Exercise.com provides the opportunity to create custom videos and exercises to add to your library.
Custom Exercises
Clients and athletes feel more of a connection when they see a familiar face in a video or picture of an exercise. It is more motivating because it is still their coach or trainer giving them instructions and it adds a certain level of believability to the training method.
By uploading your own videos, you are keeping the connection strong between you and your client or player. Motivating them, in this way, will help them to reach their goals faster.
TV Workouts
Exercise demos can be cast onto television screens. Whether during workouts or meetings you are able to showcase your demos for any situation.
Gym Ecommerce Software
Selling online can be a great stream of revenue for your business. Omnify provides its clients with the ability to purchase classes, class packs, memberships, and appointments online. Users can also sell facility rentals and event tickets. Omnify does not seem to have the ability to offer a full ecommerce store that sells merchandise and supplements.
Exercise.com, however, does. Let's read on to see how Exercise.com's ecommerce software features can help you grow your business.
Payment Processing
Omnify allows payment via credit card, debit card, and wire transfers. They have integrations with Stripe and Paypal for ease of crediting payments to and from those platforms. Exercise.com has numerous gym ecommerce software features. We utilize Stripe and you are able to access all of your payment tools in the same custom-branded web and mobile app. Clients can pay a one-time or recurring price with cash, check, or credit card or accept direct deposits and can pay in-person or online.
Sell Products
With Exercise.com you have the ability to sell products online or in-store; something that Ominfy does not state to offer.
Sell Workout Plans
Omnify does not state to specifically allow for the selling of workout plans but says you can sell classes or classpacks. Their focus is centered on the selling of services through a service store. With their software platform's lack of custom workout creation and delivery capability, creating workout plans would have to be done on another platform.
With Exercise.com you have the option to sell specialized or customized workout plans to anyone, anywhere. With Exercise.com's capability for creating custom workouts that can feature your own custom-made videos, creating and selling workout plans for any of your clients can be done easily.
For example, let's say you are a personal trainer and you have had excellent results with a golf strengthening and conditioning program that you developed locally, but you are ready to take it to the next level. Exercise.com has the option for you to sell this specialized program for anyone in the world to purchase, view, and complete on their own if they desire. If there are certain personalized workouts within the program that you want to show, you can record yourself or others demonstrating that workout and include it in your workout plan.
Offer Online Workout Memberships
Omnify allows for memberships with recurring and automatic billing. With Exercise.com you have the ability to offer and automate online workout memberships. Workouts can be sent automatically at the designated time/situation in which clients can perform these exercises at any location.
Sell Workout Challenges
With Exercise.com you are able to create and sell customized challenges that can not only attract potential customers but keep existing customers engaged.
Fitness Assessments
Assessments, reports, and nutrition are important factors when trying to improve clients' overall fitness level and health. Our fitness assessment software allows you to manage these key areas easily and efficiently.
Assessments
Omnify has no performance assessment features built into its software. If a personal trainer or fitness professional was using Omnify for scheduling, e-commerce, and selling, they would need a separate system for performance assessment. This is one of the limiting factors of Omnify for use in fitness facilities and health clubs. However, Exercise.com has a multitude of health assessment options.
Performance & Measurement Reports
With Exercise.com, trainers can perform and record a number of performance assessments on their clients. These can include body metrics and measurements, power, strength, and endurance assessments. Trainers can then use the assessment information to plan appropriate workouts and nutrition recommendations for their clients so the entire training experience is customized to each individual.
Clients can track their assessment data over time to see progress toward their fitness goals. Clients can also write notes or information in a journal and the trainer can view and comment on their journal.
Users are also able to track assessments using graphs and charts. Trainers and health professionals can also add custom assessment information to the system, giving a tremendous amount of flexibility to meet the needs of all clients and athletes. The great news is that the performance health software is built into the all-in-one Exercise.com setup, so there is no need for additional systems or programs.
Nutrition
Omnify also does not feature nutrition tracking features. As nutrition is an important component of one's fitness and overall health, it is important for nutritional tracking capability to be in the software you use. Exercise.com includes a nutrition tracking component that can be customized to your liking. Trainers can monitor their clients' eating habits such as their daily intake and are able to upload meal plans, files, or pictures.
The Bottom Line
Choosing the right software to run your business can mean the difference between success and failure, but it doesn't have to be a hard choice because Exercise.com just makes everything easier.
Omnify
The big features that Omnify is missing are features that many fitness business owners need: the ability to engage with clients, develop and deliver workout programs, full customization, and the use of performance health assessments within the software.
For fitness professionals, fitness facilities, and health clubs, all-in-one software like Exercise.com would be a better fit. It has all the features they need in one system, for one price. Exercise.com users get all the functions that Omnify offers. In addition, they receive workout creation and delivery options (even for virtual clients), client engagement features, performance health assessment options, and fully-customized websites and smartphone apps.
Exercise.com
Customization is incredibly important when you're looking to attract new clients and retain current clients. From building web and smartphone apps with your brand in mind to the Exercise.com fully-customizable workout plan creator, our world-class dev team has ensured that managing your business will be a breeze.
In addition to Exercise.com's long list of benefits, we also provide users with the option to track their nutrition. Trainers can adjust caloric needs based on whether a client is currently on a training day or a rest day and can add notes; another automated feature that we are happy to provide!
Hopefully, you see the benefit of not waiting to have a system and software in place that allows you to manage and grow your business for years to come.
What features are most important for your business?
If you're ready to grow and manage your business with software that can be customized to your business, book a demo with Exercise.com.
Success Stories: Testimonials from Satisfied Exercise.com Users
If you still have doubts about whether Exercise.com is the best Omnify alternative for your fitness business, let the success stories and testimonials from satisfied users put your mind at ease. Many fitness professionals have experienced remarkable improvements in their business operations, client engagement, and revenue after making the switch to Exercise.com.
Just read the Exercise.com reviews!
These testimonials demonstrate the tangible benefits and value that Exercise.com provides to fitness professionals just like you.
If you're seeking an Omnify alternative that offers extensive features, customization options, exceptional customer support, and a user-friendly interface, look no further than Exercise.com. With its comprehensive platform, Exercise.com is dedicated to helping you succeed and thrive in the competitive fitness industry. Don't settle for less when you can elevate your fitness business with Exercise.com.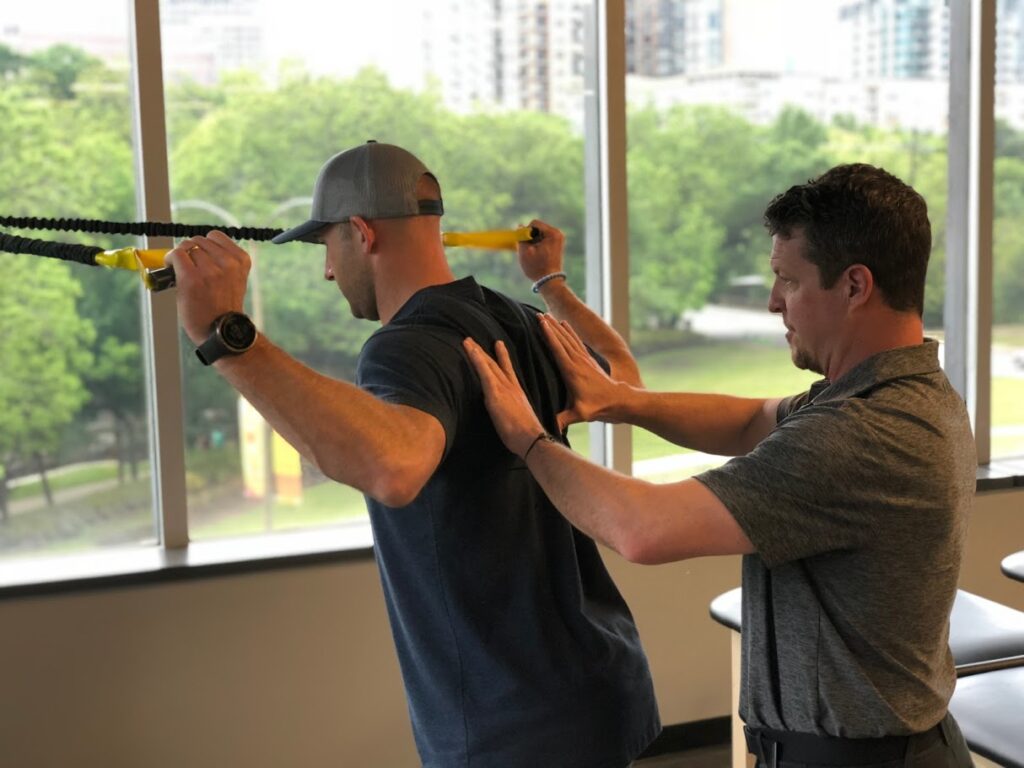 "Working with Exercise.com and their team has been an amazing experience and a dream come true in terms of accomplishing a vision! Their workout technology has helped us effectively engage our community, and I highly recommend Exercise.com to grow your business!"
Andrew Banner
Co-Founder, AMPD Golf Performance