The best PT Minder alternative is Exercise.com.
In today's rapidly evolving fitness industry, personal trainers and fitness professionals are constantly seeking advanced software solutions that can enhance their business operations and streamline client management. While PT Minder has long been a popular choice for personal trainers, Exercise.com has emerged as a leading alternative that offers a comprehensive platform with a wide array of features and functionality.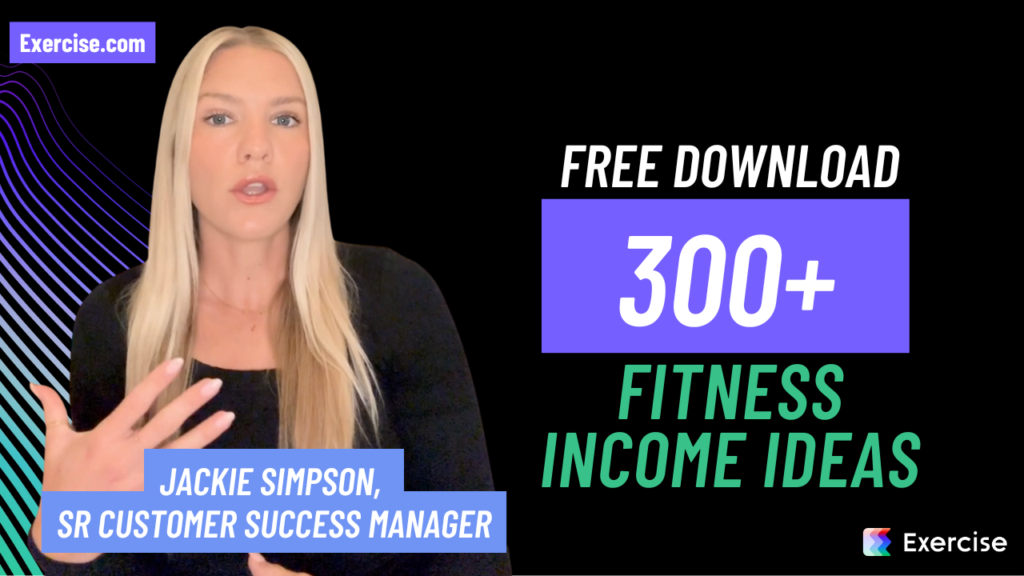 Why Choose Exercise.com Over PT Minder?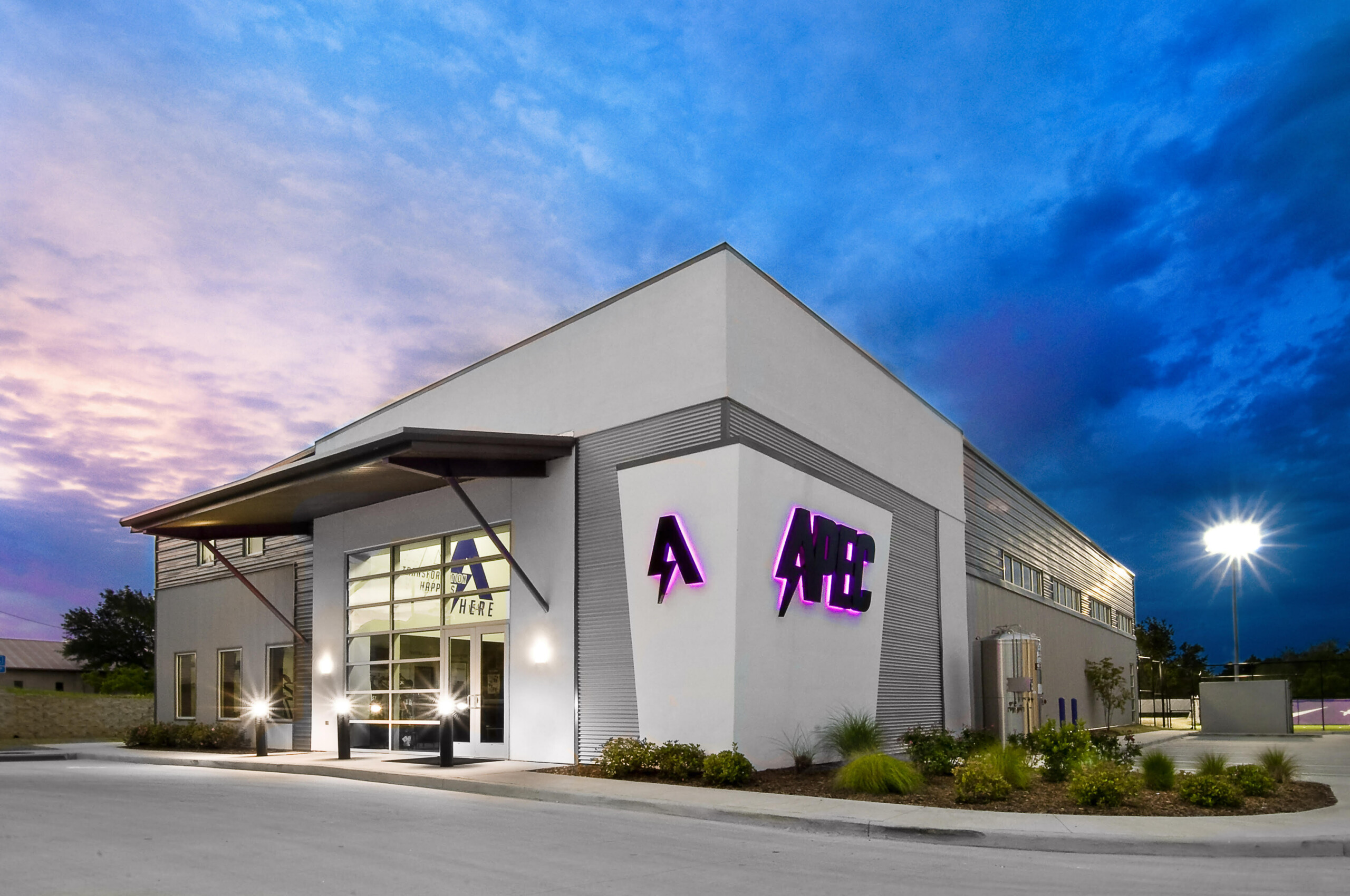 Exercise.com is simply the best. We were using three or four different apps or softwares to do what we can now do all in one with the Exercise.com platform.
Brandon Stroupe
Founder and President, APEC Sports Performance
Read More

: PT Minder
When it comes to the decision of choosing between Exercise.com and PT Minder, there are several compelling reasons why many fitness professionals are making the switch. Exercise.com's platform not only provides the core functionality expected from a personal training software, including scheduling, payment processing, and client management, but also offers an extensive range of advanced features that can take your business to new heights. With Exercise.com, personal trainers can create customizable workout programs tailored to individual client needs, track progress, communicate with clients, and more – all in one intuitive platform.
One of the standout features of Exercise.com is its integration capabilities. Unlike PT Minder, Exercise.com seamlessly integrates with popular fitness tracking devices and apps, allowing trainers and clients to easily sync data and track progress. This integration not only saves time and effort but also provides a more comprehensive view of clients' fitness journeys.
In addition, Exercise.com offers a robust marketing and sales toolkit that can help fitness professionals attract and retain clients. From customizable websites and landing pages to automated email campaigns and lead generation tools, Exercise.com provides the necessary tools to effectively market and grow your business. With PT Minder, these marketing features are limited, making it harder to stand out in a competitive industry.
The Benefits of Using Exercise.com for Personal Training
Exercise.com offers a multitude of benefits that make it the preferred choice for personal trainers and fitness enthusiasts alike. One of the key advantages is the platform's ability to seamlessly integrate fitness tracking devices, making it easier than ever for clients to monitor their progress and stay motivated. By connecting popular wearables such as Fitbit, Apple Watch, or Garmin devices, trainers can provide a more comprehensive view of their clients' health and fitness journey.Additionally, Exercise.com's platform promotes client engagement through its interactive features. Trainers can create informative workout demos, share exercise videos, and provide detailed instructions, ensuring clients have all the resources they need to succeed. Furthermore, the platform supports communication features like messaging and notifications, enabling trainers to stay connected with their clients, answer questions, and provide support in real-time.
Another benefit of using Exercise.com for personal training is its robust exercise library. The platform offers a wide range of exercises, from basic movements to advanced techniques, catering to clients of all fitness levels. Trainers can easily search and select exercises that align with their clients' goals and create customized workout plans tailored to their specific needs. This extensive exercise library ensures that trainers can provide varied and effective workouts, keeping clients engaged and motivated.
In addition to its exercise library, Exercise.com also provides comprehensive tracking and analytics tools. Trainers can track their clients' progress, monitor their performance, and analyze their data to make informed decisions and adjustments to their training programs. This data-driven approach allows trainers to optimize their clients' workouts, identify areas for improvement, and celebrate milestones together. With Exercise.com's tracking and analytics tools, trainers can provide a higher level of personalized training and help their clients achieve their fitness goals more efficiently.
Exploring the Features and Functionality of Exercise.com
Exercise.com's extensive suite of features and functionality sets it apart from its competitors. Not only does it offer basic tools such as calendar management and scheduling, but it also incorporates advanced capabilities that personal trainers find invaluable. One standout feature is its ability to customize and create personalized workout programs. Trainers can easily design workouts specific to their clients' goals, preferences, and capabilities, and track progress over time.The platform also boasts a comprehensive exercise library, complete with detailed descriptions, images, and videos. Trainers can easily select exercises and create customized workout plans, adding variety and ensuring clients are engaged and motivated throughout their fitness journey. Moreover, Exercise.com's platform includes integrated nutrition tracking, enabling trainers to provide holistic guidance and support for their clients' overall health and wellness.
In addition to its customizable workout programs and comprehensive exercise library, Exercise.com also offers a user-friendly mobile app. This app allows clients to access their workout plans, track their progress, and receive real-time feedback from their trainers, all from the convenience of their smartphones. The app also includes features such as workout reminders, exercise demonstrations, and the ability to log nutrition and hydration. With Exercise.com's mobile app, clients can stay connected and motivated, even when they're on the go.
How Exercise.com Stands Out from PT Minder
While PT Minder is undoubtedly a popular choice among personal trainers, Exercise.com stands out by offering a more robust and all-encompassing platform. In addition to the core functionalities provided by PT Minder, Exercise.com prioritizes innovation and customization. The platform is designed to adapt to the unique needs and requirements of personal trainers, offering a level of flexibility that is unmatched.Moreover, Exercise.com's platform is constantly evolving and improving, with regular updates and enhancements based on customer feedback. This commitment to staying ahead of the curve ensures that personal trainers using Exercise.com have access to the latest tools and features, giving them a competitive edge in the marketplace.
One of the key features that sets Exercise.com apart from PT Minder is its comprehensive exercise library. Exercise.com offers a vast collection of exercises, ranging from basic movements to advanced techniques, covering various fitness goals and training modalities. This extensive exercise library allows personal trainers to easily create customized workout plans for their clients, ensuring that each individual's needs and preferences are met. Additionally, Exercise.com's exercise library is regularly updated with new exercises and variations, keeping the platform fresh and up-to-date with the latest fitness trends and research.
Comparing Pricing and Value: Exercise.com vs PT Minder
When comparing pricing and value, Exercise.com offers highly competitive packages that deliver exceptional return on investment for personal trainers. While the specific pricing details may vary based on individual requirements, Exercise.com's pricing structure is transparent and tailored to fit businesses of all sizes.Furthermore, the value provided by Exercise.com extends beyond the monetary aspect. The platform's extensive features and user-friendly interface empower trainers to deliver an exceptional experience to their clients, resulting in increased client retention, overall satisfaction, and ultimately, business growth.
On the other hand, PT Minder also offers competitive pricing options for personal trainers. Their pricing plans are designed to accommodate different business sizes and budgets, making it accessible for trainers at various stages of their careers. Additionally, PT Minder provides flexible payment options, allowing trainers to choose the plan that best suits their needs and financial situation.
When it comes to value, PT Minder offers a range of features that can enhance a trainer's business operations. These include client management tools, scheduling and appointment reminders, and customizable workout templates. By utilizing these features, trainers can streamline their administrative tasks, save time, and focus more on providing quality training to their clients.
A Comprehensive Review of Exercise.com's Personal Training Tools
Exercise.com's personal training tools go above and beyond what is typically offered by other platforms. The ability to create customized workout programs, track progress, and provide nutrition guidance are just a few examples of the platform's capabilities.Trainers can also leverage Exercise.com's exercise library, which offers a vast collection of exercises accompanied by detailed instructions and media. This makes it easier for trainers to create tailored programs that cater to their clients' specific needs and goals.Additionally, the platform's client management tools simplify administrative tasks for trainers, allowing them to focus more on their clients' progress and success. From appointment scheduling to payment processing, Exercise.com provides a seamless experience for trainers and clients alike.
Another standout feature of Exercise.com's personal training tools is the ability to track and analyze client data. Trainers can easily monitor their clients' progress, including workout performance, body measurements, and nutrition habits. This data-driven approach allows trainers to make informed decisions and adjustments to their clients' programs, ensuring optimal results.
Furthermore, Exercise.com offers a variety of communication tools that facilitate seamless interaction between trainers and clients. Trainers can send messages, share resources, and provide feedback directly through the platform, eliminating the need for multiple communication channels. This streamlined communication enhances the trainer-client relationship and promotes accountability and motivation.
How Exercise.com Simplifies Client Management for Personal Trainers
Managing clients effectively is crucial for personal trainers and fitness professionals. Exercise.com understands this, which is why its platform is designed to streamline client management tasks.Trainers can easily view and manage their clients' profiles, track progress, create and schedule workouts, and communicate directly within the platform. By having all client-related information in one centralized location, trainers can efficiently provide high-quality, personalized care, resulting in improved client satisfaction and retention.
Success Stories: Personal Trainers Who Switched from PT Minder to Exercise.com
There is no shortage of success stories from personal trainers who have made the transition from PT Minder to Exercise.com. These trainers rave about the platform's advanced features, unparalleled customization options, and exceptional customer support.By switching to Exercise.com, personal trainers have experienced increased revenue, improved client engagement, and enhanced efficiency in their day-to-day operations. The platform has truly revolutionized their businesses, allowing them to take their personal training services to new heights.
Integrating Technology into Personal Training: An In-Depth Look at Exercise.com's Platform
Exercise.com's platform seamlessly integrates technology into personal training, revolutionizing the way trainers interact with their clients and manage their business. From advanced workout tracking to nutrition planning, the platform utilizes technology to enhance the overall training experience.Trainers can leverage the platform's integration with wearable fitness devices, which allows for real-time tracking of client progress and performance. Additionally, Exercise.com's nutrition tracking feature enables trainers to provide comprehensive guidance, ensuring clients are supported not just during their workouts, but also in their dietary choices.
Creating Customized Workouts and Programs with Exercise.com's PT Alternative
Exercise.com provides personal trainers with the tools to create truly personalized workouts and programs for their clients. The platform's flexibility allows trainers to design programs that align with individual goals, preferences, and abilities.Trainers can easily create and modify workouts, selecting exercises from the platform's extensive exercise library. By tailoring workouts to meet the unique needs of their clients, trainers can maximize engagement and results, ultimately setting their services apart from competitors.
Streamlining Communication and Engagement with Clients Using the Exercise.com Platform
Effective communication and engagement are the keys to building strong client relationships. Exercise.com's platform facilitates seamless communication between trainers and clients, ensuring they stay connected at all times.Through messaging features, trainers can provide immediate support, address client concerns, and offer encouragement. The platform also allows for automated reminders and notifications, keeping clients informed and engaged throughout their fitness journey. This level of personalized communication ultimately enhances the overall client experience and contributes to long-term success.
Boosting Client Retention Rates with Exercise.com's Advanced Tracking and Progress Monitoring Features
One of the critical factors in maintaining a successful personal training business is client retention. Exercise.com's platform offers advanced tracking and progress monitoring features that empower trainers to keep their clients motivated and engaged.Through Exercise.com, trainers can easily track and analyze client progress, set and adjust goals, and provide real-time feedback. By visualizing the progress made, both trainers and clients can stay motivated and dedicated to achieving long-term success.
The Future of Personal Training Software: Why Exercise.com is Leading the Way
As technology continues to shape the fitness industry, Exercise.com is at the forefront of innovation. With its comprehensive platform and commitment to continuous improvement, Exercise.com is setting the standard for personal training software.The platform's user-friendly interface, advanced features, and ability to adapt to the evolving needs of trainers and clients make it the go-to choice for fitness professionals looking to stay ahead in the industry. Exercise.com is not just a solution for personal trainers – it is the future of personal training software.
Making the Switch from PT Minder to Exercise.com: A Step-by-Step Guide for Personal Trainers
If you're a personal trainer considering a switch from PT Minder to Exercise.com, the process is simple and straightforward.First, reach out to Exercise.com's knowledgeable team to discuss your specific requirements and explore how the platform can meet your needs. The team will guide you through the onboarding process, ensuring a smooth transition and providing training and support to help you get up to speed.Exercise.com's customer-centric approach ensures that personal trainers feel supported every step of the way. From data migration to platform training, the team is readily available to address any concerns and make the switch from PT Minder to Exercise.com as seamless as possible.
Exercise.com: The Best PT Minder Alternative for Personal Trainers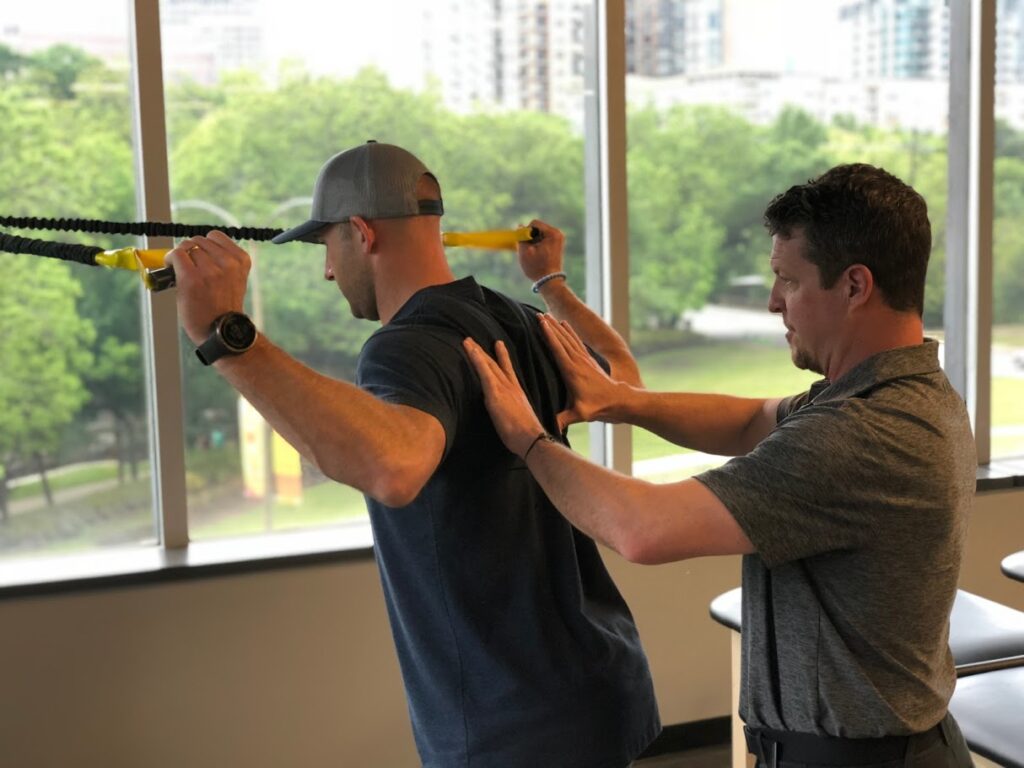 "Working with Exercise.com and their team has been an amazing experience and a dream come true in terms of accomplishing a vision! Their workout technology has helped us effectively engage our community, and I highly recommend Exercise.com to grow your business!"
Andrew Banner
Co-Founder, AMPD Golf Performance