How do I use Pike13?
Learn how to use Pike13, how to find the Pike13 login, what to do on Pike13 to create an account, how to use Pike13 on your phone, how to get a hold of Pike13 customer service, and more. Then see why Exercise.com is the best Pike13 alternative and can help you run your fitness business all in one place.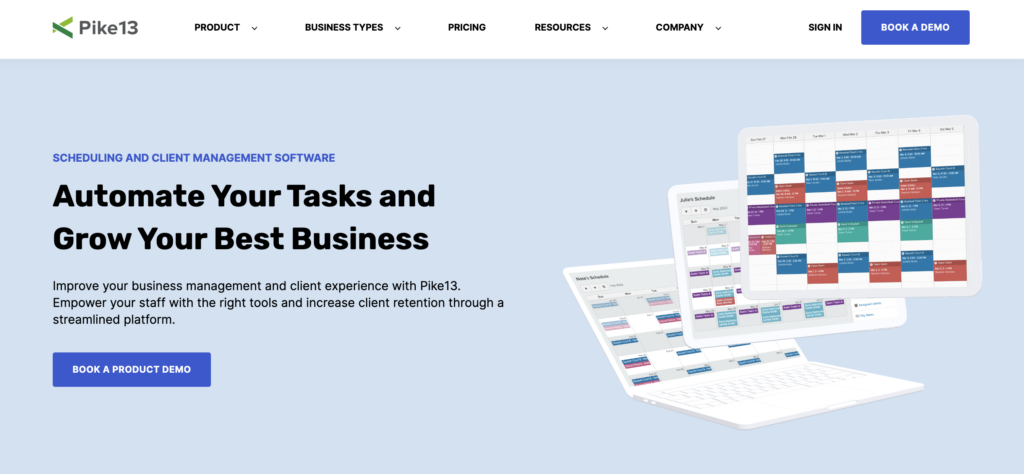 Pike13 is a client management software mainly designed for service-based businesses, including fitness centers, studios, and other similar establishments. Welcome to this comprehensive guide on how to use Pike13, the powerful platform that will streamline and optimize your business operations. Whether you're new to Pike13 or looking to improve your existing knowledge, this article will cover everything you need to know to maximize your experience with this platform.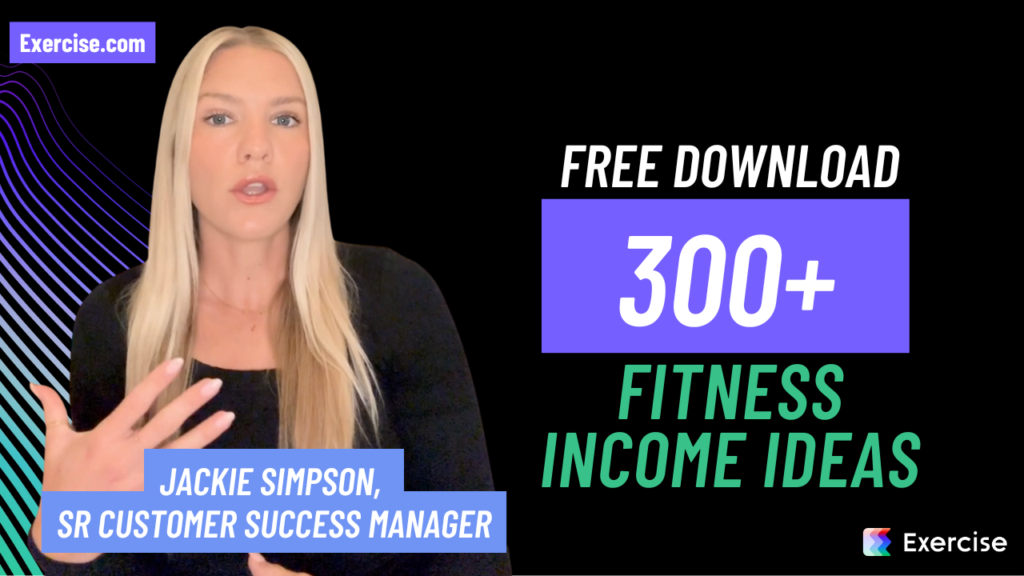 Learn how to effectively use Pike13, a powerful software platform, with this comprehensive guide. Then see why the best gym management software and the best personal training software around is Exercise.com. You can book classes, do gym check-ins, offer online training, log workouts, create fitness assessments, process payments, and much more—all from your very own custom branded fitness apps. Don't take our word for it—just read our reviews!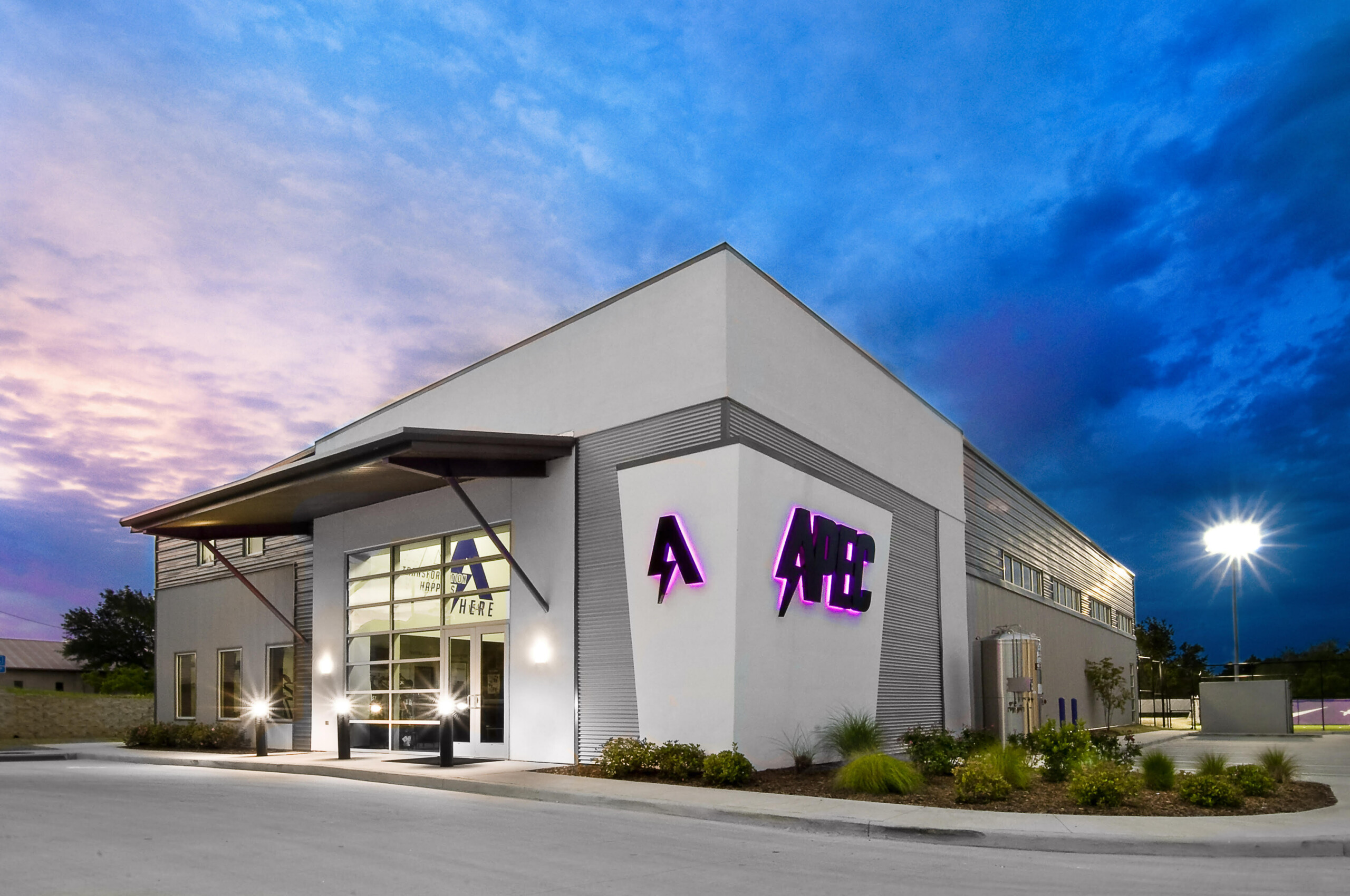 Exercise.com is simply the best. We were using three or four different apps or softwares to do what we can now do all in one with the Exercise.com platform.
Brandon Stroupe
Founder and President, APEC Sports Performance
How to Use Pike13
Pike13 helps streamline appointment management and communication for class-based businesses.
Pike13 has many helpful features but charges for necessary fitness apps such as workout creation.
Pike13 doesn't have a dedicated account manager for customer support.
There's always a learning curve when it comes to navigating your fitness business software for the first time, so it makes sense that a common question for Pike13 users is, "How do I use Pike13?"
Learn how to use Pike13 below.
And, for a fitness software platform that is not only easy to navigate but doesn't require the use of third-party software, turn to Exercise.com. Book a demo today to see just how easy our software is to use.
Pike13 Software Problems
When learning how to use Pike13, you may run into issues with its business management and customer support as the Pike13 app reviewers below did.
"No PIKE13 integration to our main Web site aside from Widgets. It was like managing and having two Web sites, somewhat redundant. Customer support is via email. It's hard to get a hold of a person directly but they do their best." – (Capterra)
With Exercise.com, you get a fully integrated software and custom-branded website. This streamlines your business by reducing multiple tabs, software, and apps. Additionally, Exercise.com goes above and beyond standard email customer support. With our software, you receive a dedicated account manager who updates your software, website, and app as needed and can be contacted at any time.
"The platform seemed aesthetically pleasing and functionality offered everything I needed at the time. However, as my business grew, Pike13 became more and more limited and did not meet my needs. Also, customer service was lacking." – (Capterra)
Unlike generic software, Exercise.com is built specifically for your business. This not only allows you to manage your current business more effectively and efficiently, but it also enables your business to grow through higher client retention and ecommerce opportunities. As your business grows, your dedicated account manager can easily adapt your software to fit your growing needs.
Navigating a new software platform can be complicated – but it doesn't have to be. The all-in-one Exercise.com software platform is easy to navigate and is the best Pike 13 alternative. And, if you have any questions, you have a dedicated account manager – not just a standard support line – available to you whenever you need. Book a demo today to learn more!
Understanding the Basics of Pike13
Before diving into the more advanced features of Pike13, it's important to have a solid understanding of the basics. Pike13 is a cloud-based software solution designed to help businesses streamline their operations by managing clients, scheduling classes and appointments, accepting payments, and more.
This user-friendly platform offers a sleek and intuitive interface, making it easy for businesses of all sizes to navigate and get up to speed quickly. With Pike13, you can centralize all your business tasks, saving you time and effort.
In addition to its core features, Pike13 also provides robust reporting and analytics capabilities. This allows businesses to gain valuable insights into their operations, such as class attendance, revenue trends, and client retention rates. By leveraging these analytics, businesses can make data-driven decisions to optimize their offerings and improve overall performance.
Setting Up Your Pike13 Account
Setting up your Pike13 account is a breeze. Begin by signing up for a Pike13 subscription that suits your business needs. Once you've completed the subscription process, you'll gain access to your customizable Pike13 dashboard.
Take some time to explore the various settings and options available to you. Customizing your Pike13 account will ensure that the platform is tailored specifically to your business needs, making it even more efficient and effective.
After customizing your Pike13 account, you can start adding your business information, such as your logo, contact details, and business hours. This will help create a professional and branded experience for your clients when they interact with your Pike13 platform.
Additionally, Pike13 offers a range of integrations with other business tools and software. You can connect your Pike13 account with popular payment processors, email marketing platforms, and scheduling apps to streamline your operations and provide a seamless experience for your clients.
Navigating the Pike13 Dashboard
The Pike13 dashboard acts as your central hub for managing all aspects of your business. From here, you can easily navigate between client information, scheduling, staff management, and reporting. Familiarize yourself with each section of the dashboard to make the most out of Pike13's features.
The dashboard provides a user-friendly interface, enabling you to easily view and manage client information, track attendance, and communicate with your staff and clients. Spend some time exploring the various tools and features available to you to optimize your experience.
One of the key features of the Pike13 dashboard is the client information section. Here, you can access and update client profiles, view their payment history, and track their attendance. This allows you to have a comprehensive understanding of each client's journey with your business.
In addition to client management, the scheduling section of the dashboard allows you to create and manage classes, appointments, and events. You can easily set up recurring schedules, assign staff members, and track attendance. This streamlines the process of managing your business's schedule and ensures that everything runs smoothly.
Customizing Your Pike13 Settings
Pike13 offers a wide range of customization options to cater to your business's unique needs. From adding your company's logo to customizing email templates, make sure to explore the customization settings to enhance your brand identity and provide a seamless experience for your clients.
You can also set up automated communication workflows and notifications to streamline your client engagement process. By personalizing your Pike13 settings, you can create a professional and cohesive experience for your clients.
Furthermore, Pike13 allows you to customize your scheduling and booking options. You can set specific availability for your services, create different pricing tiers, and even offer promotions or discounts to attract new clients. This level of flexibility ensures that you can tailor your offerings to meet the unique demands of your business.
In addition, Pike13 provides detailed reporting and analytics features. You can track key metrics such as revenue, attendance, and client retention to gain valuable insights into the performance of your business. This data-driven approach allows you to make informed decisions and optimize your operations for maximum efficiency and profitability.
Adding and Managing Clients in Pike13
Your clients are the backbone of your business, and with Pike13, managing them has never been easier. Within the platform, you can effortlessly add new clients, track their information, and view detailed client profiles.
Utilize Pike13's powerful search and filter capabilities to quickly access client information and make data-driven decisions. With Pike13, you can easily manage client memberships, track attendance, and even send personalized messages to ensure a high level of customer satisfaction.
In addition to managing client information, Pike13 also offers robust reporting features. Generate detailed reports on client attendance, revenue, and other key metrics to gain valuable insights into your business performance. These reports can help you identify trends, track progress, and make informed decisions to drive growth.
Furthermore, Pike13 provides seamless integration with popular third-party applications. Connect your Pike13 account with tools like Mailchimp, QuickBooks, and Google Analytics to streamline your workflow and enhance your business operations. This integration allows you to automate tasks, sync data, and leverage the power of multiple platforms to optimize your client management processes.
Scheduling Classes and Appointments with Pike13
Scheduling classes and appointments is a breeze with Pike13's intuitive calendar system. Easily create and manage class schedules, set availability, and enable online booking for your clients.
With Pike13, you can automate class and appointment reminders, reducing no-shows and optimizing your schedule. Utilize advanced features such as waitlists and recurring appointments to maximize your revenue potential and ensure a seamless scheduling experience for your clients.
In addition to its scheduling capabilities, Pike13 also offers robust reporting and analytics tools. With these tools, you can gain valuable insights into your business's performance, track attendance and revenue trends, and make data-driven decisions to grow your business. Whether you're a small studio or a large fitness center, Pike13's reporting features can help you stay on top of your business's performance and make informed decisions.
Accepting Payments through Pike13
Simplify your payment processes by utilizing Pike13's built-in payment solutions. From one-time bookings to recurring memberships, Pike13 allows you to effortlessly accept payments from your clients.
Ensure a secure and seamless payment experience for your clients by integrating payment gateways, such as Stripe or PayPal, into your Pike13 account. With Pike13, you can easily track payment history and generate financial reports to gain insights into your business's financial health.
Additionally, Pike13 offers customizable payment options to cater to your specific business needs. Whether you want to offer discounts, promotions, or package deals, Pike13's flexible payment settings allow you to create unique payment plans for your clients.
Managing Staff and Instructors with Pike13
Pike13 offers robust features to efficiently manage your staff and instructors. Assign roles, access levels, and permissions to ensure smooth teamwork and secure data access within your organization.
Easily track staff availability, manage payroll, and schedule shifts directly through the platform. With Pike13's staff management tools, you can optimize your staffing processes and ensure effective communication amongst your team.
In addition to staff management, Pike13 also provides comprehensive instructor management features. You can easily create and manage instructor profiles, including their qualifications, certifications, and availability. This allows you to efficiently assign instructors to classes and ensure that you have the right instructor for each session.
Furthermore, Pike13's staff and instructor management tools integrate seamlessly with other features of the platform. For example, you can use the scheduling and attendance tracking features to monitor staff and instructor performance, track their hours worked, and generate payroll reports. This streamlines your administrative tasks and provides you with valuable insights into your team's productivity.
Using Pike13's Communication Tools for Client Engagement
Pike13 provides various communication tools that allow you to engage with your clients and keep them informed. These tools include customizable email templates, SMS messaging, and the ability to send targeted messages based on client preferences.
Keep your clients in the loop by sending automated notifications, class updates, and special offers. Pike13's communication tools make it easy to foster strong client relationships and keep them coming back for more.
One of the key features of Pike13's communication tools is the ability to create and customize email templates. With these templates, you can easily send professional-looking emails to your clients, ensuring that your brand is consistently represented in all your communications.
In addition to email, Pike13 also offers SMS messaging as a communication tool. This allows you to reach your clients directly on their mobile devices, ensuring that your messages are seen and responded to in a timely manner. SMS messaging is particularly effective for urgent notifications or time-sensitive offers.
Tracking Attendance and Performance in Pike13
Attendance tracking is vital for understanding your business's performance and identifying areas for improvement. With Pike13, you can effortlessly track client attendance, view historical attendance trends, and generate reports to gain valuable insights.
Monitor staff productivity, class popularity, retention rates, and more, all within the Pike13 platform. These performance metrics provide actionable data to help you optimize your business operations and drive growth.
Additionally, Pike13 offers customizable notifications and reminders to help you stay on top of attendance tracking. You can set up automated messages to remind clients of upcoming classes or notify staff of any changes or cancellations. This feature ensures that everyone is informed and helps to minimize no-shows or last-minute changes.
Analyzing Business Metrics and Reports in Pike13
Pike13's robust reporting capabilities allow you to analyze key business metrics and track progress towards your goals. Gain insights into revenue, client retention, attendance trends, and other important data points to make informed decisions.
Use Pike13's reporting tools to identify areas for improvement, measure the success of marketing campaigns, and track the effectiveness of your business strategies. Leverage this powerful data to refine your operations and drive your business forward.
Additionally, Pike13's reporting features provide customizable dashboards and visualizations, allowing you to easily interpret and present your data. With the ability to create charts, graphs, and tables, you can effectively communicate your findings to stakeholders and team members.
Integrating Other Tools and Apps with Pike13
Pike13 offers seamless integration capabilities, allowing you to connect other tools and apps that enhance your business operations. Whether it's integrating with email marketing platforms, fitness tracking devices, or accounting software, Pike13's integrations streamline your workflows and save you time.
Take advantage of Pike13's open API and extensive integration options to create a holistic ecosystem that supports your business's unique needs.
By integrating with email marketing platforms, you can automate your email campaigns and easily communicate with your clients. Send targeted promotions, newsletters, and updates directly from Pike13, ensuring that your clients stay engaged and informed.
Troubleshooting Common Issues in Using Pike13
While Pike13 is designed to be user-friendly, you may encounter the occasional issue or question. Pike13 provides extensive documentation and support resources to help you troubleshoot common issues.
Take advantage of the Pike13 knowledge base, tutorials, and community forums to find answers to your questions, engage with fellow Pike13 users, and get the most out of your Pike13 experience.
Tips and Best Practices for Optimizing Your Use of Pike13
To maximize your experience with Pike13, consider implementing the following tips and best practices:
Regularly review and update your Pike13 settings to ensure they align with your evolving business needs.
Train your staff on how to utilize Pike13's features effectively, empowering them to contribute to your business's success.
Take advantage of Pike13's automation capabilities to simplify repetitive tasks and save time.
Regularly communicate with your clients through Pike13's built-in tools to keep them engaged and informed.
Leverage Pike13's reporting tools to regularly analyze your business metrics and make data-driven decisions.
Stay up to date with Pike13's latest features and enhancements by regularly checking for updates and announcements.
By implementing these tips, you'll optimize your use of Pike13 and ensure a seamless experience for your business, staff, and clients.
Congratulations! You have completed this comprehensive guide on how to use Pike13. By following the steps outlined and utilizing Pike13's robust features and capabilities, you'll be well on your way to streamlining your business operations, enhancing client engagement, and driving your business to new heights.
Remember, Pike13 is constantly evolving, so regularly explore new features and enhancements to stay ahead of the curve. Harness the power of Pike13 to unlock your business's full potential!
How do I use Pike13?
To use Pike13, you'll need your Pike13 login to get started. Then, you can head to the Pike13 learning center to learn how to navigate the software. For any pressing questions, you'll have to contact Pike13 support.
Visit the Pike13 website.
Sign in if you have an account, or follow their prompts to create a new one.
Navigate the dashboard to utilize its various features for client management, scheduling, billing, etc.
How does Pike13 work?
Pike13 provides tools to handle client scheduling, billing, reporting, and more, streamlining administrative tasks and helping businesses focus on service delivery. Pike13 helps class-based businesses such as gyms, yoga and pilates studios, music, dance, and swim schools streamline their workflows and communication. Pike13 includes features such as appointment scheduling and management, billing and invoicing, and communication management. Pike13 offers a number of add-ons, such as workout program creation, for an additional fee.
Does Pike13 have an app?
Yes, Pike13 offers a mobile app, facilitating easier access for businesses and their clients.
How do I use Pike13 on my phone?
Download the Pike13 app from your phone's app store.
Open the app and sign in.
Use the features as you would on the desktop site—manage clients, schedule classes, view reports, etc.
How do I create a Pike13 account?
To create an account, visit Pike13's website and follow their registration or sign-up process.
How do I contact Pike13 customer service?
You can typically find contact options in the 'Support' or 'Contact' section of the Pike13 website. This may include email, phone numbers, or chat support.
How do I check in on Pike13?
If you're a business owner, you can check the status of appointments, classes, or any other scheduled events in the dashboard. Clients can typically check in for classes or sessions through the app or website.
How do I reserve a class on Pike13?
Using the scheduling feature, clients can find available classes and reserve a spot.
How do I log a workout on Pike13?
If Pike13 supports workout logging, navigate to the relevant section (like 'My Workouts' or similar) and enter your workout details.
Can you cancel membership on Pike13?
For business users, consult the account or subscription settings. Clients of businesses using Pike13 should contact the respective business or check the app/website for membership management options.
How do I change my Pike13 picture?
Typically, in your profile or account settings, there should be an option to upload or change your profile picture.
Why is Pike13 not working?
There could be several reasons:
Server or maintenance issues on Pike13's end.
Internet connection problems.
An outdated app version.
For specific issues, contact Pike13's support.
Why is Exercise.com the best Pike13 alternative?
While Pike13 offers a variety of features for managing service-based businesses, Exercise.com is tailored specifically for the fitness industry and provides several advantages:
Branding: Exercise.com offers a custom-branded app, giving businesses a unique presence.
Versatility: From hosting workout videos to selling plans and offering online coaching, Exercise.com offers diverse features.
Comprehensive Management: Exercise.com enables businesses to manage clients, accept payments, schedule classes, and more, all in one platform.
Scalable: It's adaptable for both individual trainers and larger establishments.
Content Creation: Create and distribute fitness content effortlessly.
The specialized and comprehensive features of Exercise.com, combined with its focus on fitness professionals, make it a top-notch choice for those in the industry. Booking a demo with Exercise.com can provide a deeper understanding of its offerings compared to Pike13.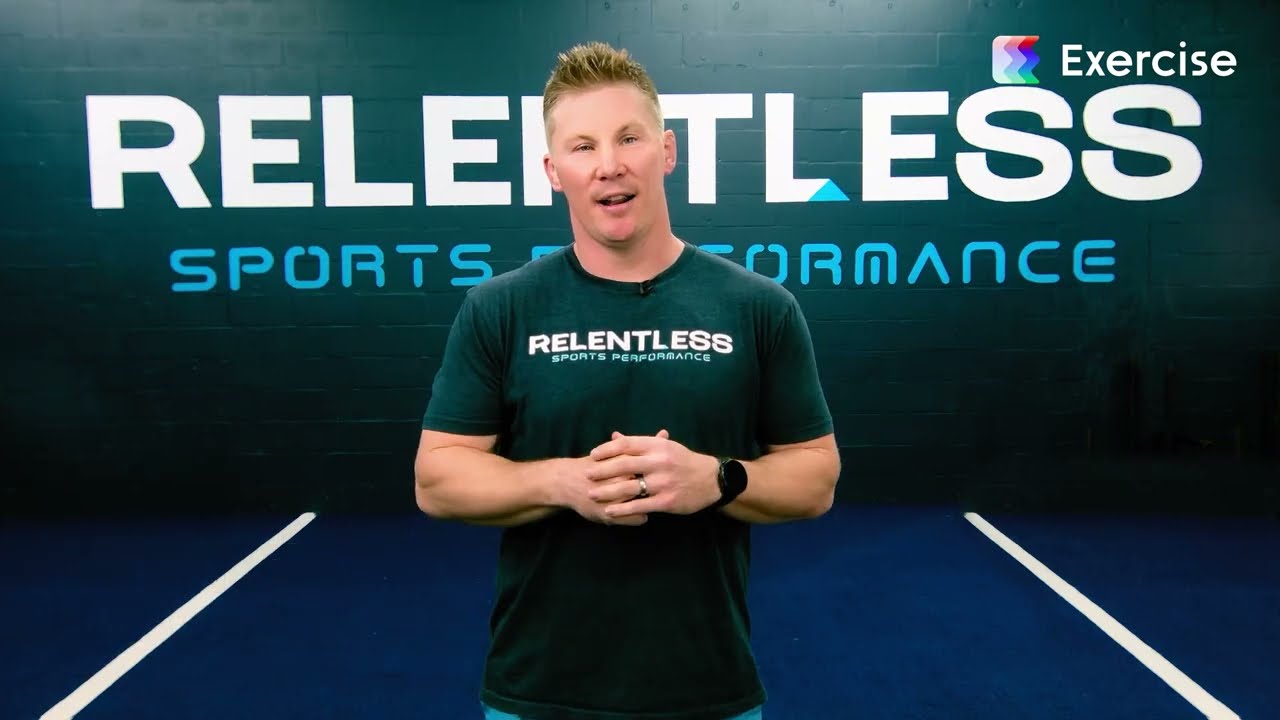 If you want to offer an elite service for the end user you need to get with the times and use elite level software that is intuitive, visually appealing, and effective. That is exactly what Exercise.com delivers to its clients.
Jimmy Myers
Owner/Trainer, Relentless Sports Performance
Tyler Spraul
is the director of UX and the head trainer for Exercise.com. He has his Bachelor of Science degree in pre-medicine and is an NSCA-Certified Strength and Conditioning Specialist® (CSCS®). He is a former All-American soccer player and still coaches soccer today. In his free time, he enjoys reading, learning, and living the dad life.