Home
11 Ways to Make Money Getting Fit
11 Ways to Make Money Getting Fit
Get the Basics…
Get paid to get in shape by choosing an active occupation, side gig, or hobby
Active occupations can be full or part-time jobs
Some exercise apps give you money to meet weight loss goals
Most people know the importance of exercise to overall health, but perpetually packed schedules make it hard to prioritize exercise. Especially for those with busy jobs or long hours, motivation to exercise is hard to come by.
But what if you could get paid to get in shape?
While there are many apps and programs that give you extra accountability, choosing an active occupation, side gig, or hobby is an excellent way to maintain a healthy lifestyle without finding extra time for exercise. Let's examine a few popular occupations and hobbies that keep you active throughout the day so you can get and stay in shape!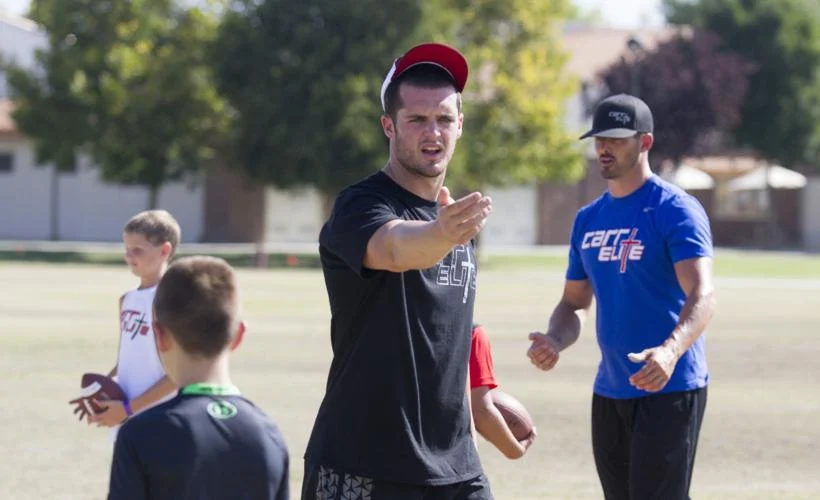 Exercise.com has enabled our company to expand in ways we couldn't imagine possible. It is much easier to get our programming out to not only our local clientele but also new clientele throughout the world as well as our professional athletes in different cities.
Eric Mahanke
Head Strength & Conditioning Coach, Carr Elite
If you need software to manage your fitness business, Exercise.com's best gym management software is here to help. Book a demo today to learn more!
Make Money Getting Fit With These Occupations and Side Gigs
If you want to clock in and get paid to stay in shape, these occupations and side gigs may be for you!
#1 – Teach Yoga
Yoga teachers have a plethora of options for employment. You can work as an independent contractor, as an employee, open your own studio, train online, and so much more. Yoga is both a challenging and gentle way to stay in shape, but you be certified in order to teach yoga. Luckily, yoga teacher training sites are easy to find so you can discover a program that suits you best.
#2 – Work in a Warehouse
Who needs a gym when you're lifting, carrying, and moving boxes and heavy objects all day? Working in a warehouse is a full workout. There are countless companies that hire warehouse workers, especially during the holidays, but several popular companies include UPS, Amazon, and US Postal Service.
#3 – Work as a Landscaper
From mowing grass and trimming bushes to mulching and weeding, working as a landscaper is a full-body workout. Landscape work can be a full or part-time job, as well as a seasonal job. Most landscapers are busiest in the spring and summer with less work in the fall and winter.
#4 – Work as a Mover or Junk Removal
Anyone who has moved home or business items knows this is another way to get a great workout! Additionally, removing and discarding junk items can be similar to a dynamic workout at the gym.
#5 – Become a Babysitter or Nanny
Caring for and chasing after children keeps you in motion nearly all day. Babysitter or nanny work can be a full-time job, but many parents who work long hours need a responsible adult to care for their children after school, drive them to various activities, and be with them in the evening, which means you can fit babysitting around your full-time job.
#6 – Become a Personal Trainer
Personal training is one of the most flexible and personalized occupations that help keep you in shape. Once you become a personal trainer, you can choose from countless gyms, studios, and fitness centers, or work for yourself as an independent contractor or online trainer. Through continuing education courses, you can acquire new certifications that increase your value as a trainer and your paycheck!
Personal training can be a full-time job, lead a couple of group classes, or take on just a few clients. Because many clients want sessions before or after their 9-5 job, personal trainers usually work in the early morning or evening. This means you can easily add personal training as a side gig to your full-time job and earn extra revenue.
Whether you have a career or side gig from personal training, Exercise.com's all-in-one software can help manage and grow your business. We have every tool you need, from business management tools, gym ecommerce software, and workout software and personal training software, to setting up your own fitness landing pages and custom branded apps for gym and personal trainers.
Read More: Personal Training Income Ideas
Hobbies and Apps
Another way to get paid to get in shape is to profit from your hobbies and free time. Check out just a few ways below!
#7 – Lead a Fitness Boot Camp
If you have a personal trainer certification, leading a fitness boot camp is an easy and fun way to spend a weekend earning extra cash. From a mini Olympics to a military-style boot camp, the sky is the limit for what kind of boot camps you can run.
#8 – Become a Tour Guide
Do you live in a city or town that gives guided walking tours? Or do you live close to a museum, botanical gardens, or other tourist attractions? Giving guided tours is an easy way to stay active and promote a healthy lifestyle.
#9 – Lead Hikes and Climbing Expeditions
Leading hikes and climbing expeditions provides a greater fitness challenge than being a walking tour guide and it gets you outdoors! If you enjoy summiting, then you can become a certified guide and turn your hobby into extra cash.
#10 – Coach or Referee Sport Events
No matter the sport or age group, you're sure to get an extra workout from participating in sporting practices or events! As a coach, you can participate with your players as you run warm-ups and drills or demonstrate proper technique. Referees also get plenty of exercise hustling during games, but many organizations require you to be a certified referee.
#11 – Use an App
A bonus way to get paid to get in shape is to use a fitness app. There are several apps that pay you to achieve fitness goals, but the most popular include:
HealthyWage: HealthyWage has several ways to earn money from losing weight, such as making a personal weight loss bet, participating in a corporate wellness competition, or competing with friends in a team weight loss challenge.
DietBet: Participants can join one of many competitions and winners split the jackpot.
StepBet: StepBet syncs with your fitness tracker and automatically competes your steps against the other players in the app. Winners split the jackpot!
Using one (or all!) of these apps while getting paid for an active occupation or hobby can earn you even more money and get you in shape.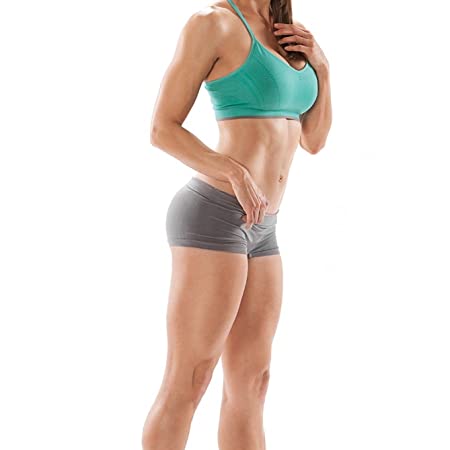 With Exercise.com, I'm able to reach people around the world with the programs that I design, implement, and push out. You don't have that opportunity working in a local gym. So that's been huge.
Kellie Davis
Founder/Trainer, Fit Thrive
Remember, if you need comprehensive software to help manage and grow your fitness business, Exercise.com has all the tools to help your business succeed. Book a demo today to learn more!
Tyler Spraul
is the director of UX and the head trainer for Exercise.com. He has his Bachelor of Science degree in pre-medicine and is an NSCA-Certified Strength and Conditioning Specialist® (CSCS®). He is a former All-American soccer player and still coaches soccer today. In his free time, he enjoys reading, learning, and living the dad life.