100+ Personal Training Income Ideas
If you want to make a lot of money as a personal trainer then check out this big list of personal training income ideas to get started learning how to make money with fitness. Are you a personal trainer looking for ways to boost your income? In today's competitive fitness industry, it's essential to explore different personal trainer revenue streams and maximize your PT earnings. Diversifying your personal trainer income not only helps you stay ahead of the game but also ensures financial stability and long-term success. In this article, we will delve into numerous PT income ideas that can propel your personal training career to new heights.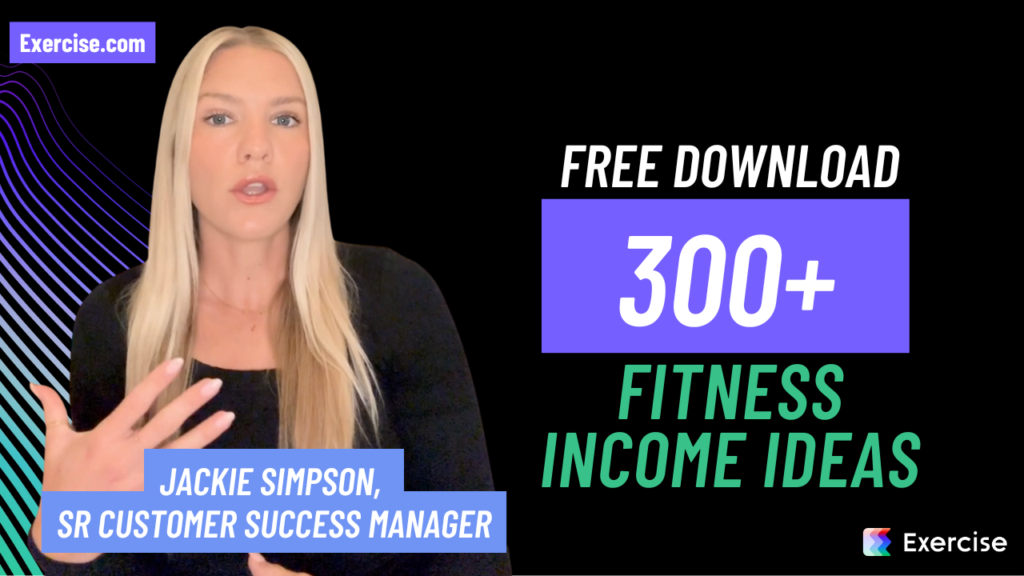 Discover creative and lucrative income ideas for personal trainers in this comprehensive article. Just remember that some of the highest paying fitness jobs that are a part of personal trainer career options are those personal trainers who specialize in a niche so be sure and check out our list of personal trainer niche ideas to start specializing. Just keep in mind that you will still need to work hard! Sure, some types of fitness income are passive in some sense, but that's only when you put a lot of time and effort into the set up phase.
I sold a workout program and matched my yearly salary of in-person training within two weeks of selling to my community!
Paul Fabritz
Founder and BS, CSCS, NSCA-CPT, ACE, FMS, PJF Performance
Discover unique and profitable PT income ideas. Then you can learn how to start a fitness business or open a gym and then with the Exercise.com platform easily run your entire fitness business with your own custom branded fitness apps. Be sure to check out the best gym management software and the best personal training software to make money selling workouts online, browse through and create your own personal training workout templates, pick up some personal training marketing ideas to learn how to make money from fitness, and much more.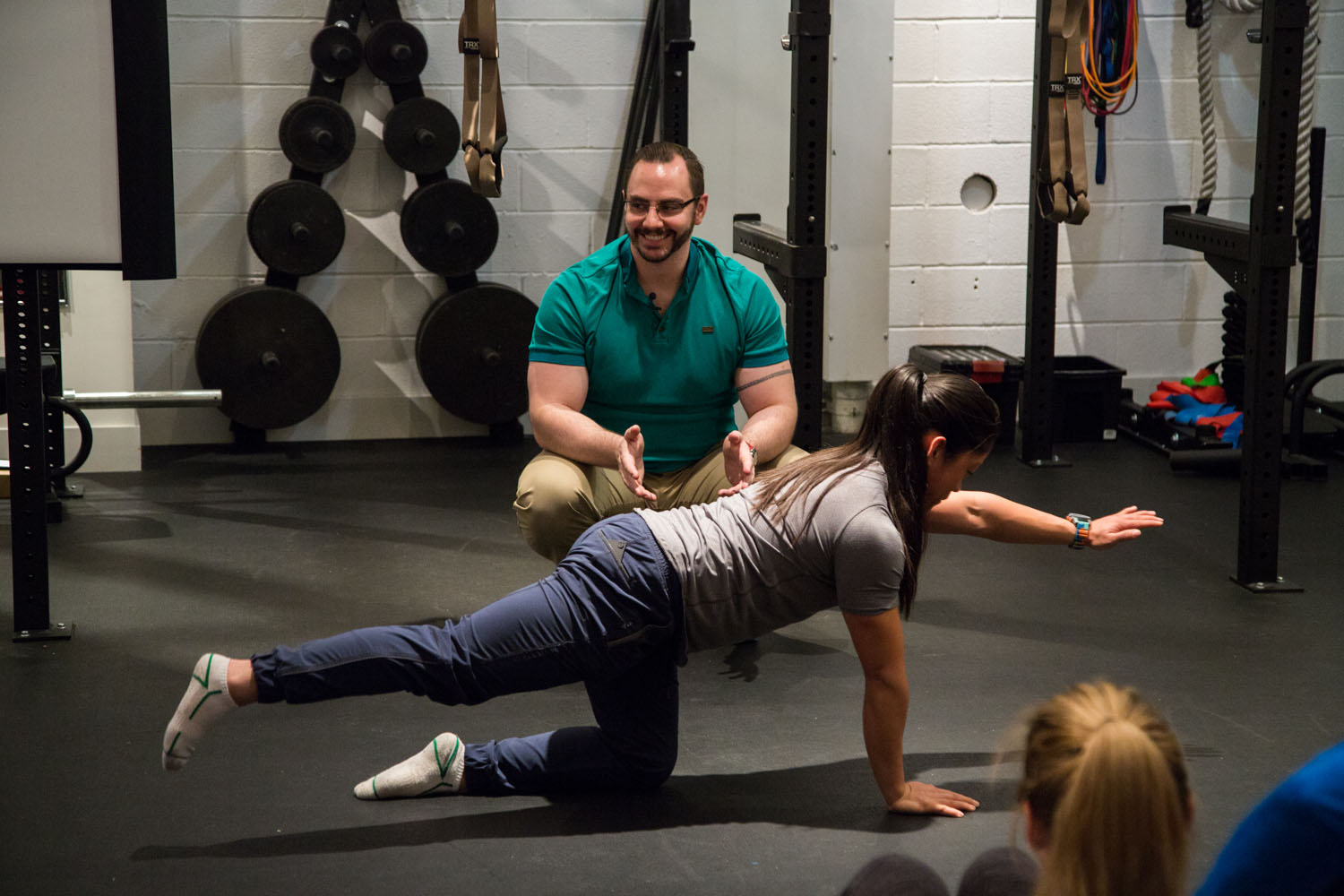 "Developing an easy intake system with my apps and ways to scale the delivery of workouts has been huge. Working with 20-30 individuals who each have specific goals and restrictions can be challenging, but your platform makes it easy to organize everyone's programs and put a plan together that will get them the best results possible. The simple, effective tools help expand and simplify my coaching process."
Dean Somerset
Owner, Somerset Fitness
List of Personal Training Income Ideas
Diversifying income streams is crucial for personal trainers who want to maximize profitability and financial stability. From one-on-one sessions to digital products and partnerships, the options are numerous. Below is a comprehensive list of 100 personal training income ideas, each with a brief description to help you diversify your revenue streams.
Direct Services
One-on-One Training: The classic personal training model, offering individualized attention to clients.
Group Training: Conducting sessions for small groups, allowing you to earn more per hour.
Online Training: Providing training sessions or plans via the internet.
Nutrition Counseling: Offering dietary advice and meal plans.
Fitness Assessments: Charging for initial or periodic fitness evaluations.
Class Instruction: Teaching fitness classes at gyms or other facilities.
Corporate Wellness Programs: Offering fitness and wellness services to corporate clients.
Fitness Bootcamps: Organizing time-limited, intensive group training programs.
Specialized Workshops: Offering workshops on specific fitness topics.
Sports-Specific Training: Offering specialized training for athletes.
Digital Products
Workout Plans: Selling pre-made workout plans for various fitness goals.
Nutrition Plans: Offering pre-made meal plans for weight loss, muscle gain, etc.
E-books: Writing and selling e-books on fitness topics.
Webinars: Hosting online seminars or workshops on fitness topics.
Online Courses: Creating and selling in-depth courses on fitness and nutrition.
Fitness Apps: Developing a mobile app with workout plans, tracking features, etc.
Virtual Workshops: Offering specialized training in a virtual setting.
Training Videos: Creating and selling workout videos.
Member-Only Content: Charging for exclusive content on your website.
Fitness Templates: Selling templates for workout plans, meal plans, etc.
Merchandising
Branded Apparel: Selling t-shirts, sweatshirts, and other apparel with your logo or catchphrase.
Fitness Gear: Offering branded equipment like resistance bands, dumbbells, etc.
Supplements: Selling protein powders, vitamins, etc., possibly under your own brand.
Meal Kits: Offering pre-packaged meal kits aligned with your nutrition plans.
Fitness Gadgets: Selling fitness trackers, heart rate monitors, etc.
Partnerships and Sponsorships
Affiliate Marketing: Earning commissions for promoting other companies' products.
Sponsored Content: Partnering with brands to create sponsored blog posts or social media content.
Influencer Partnerships: Collaborating with other fitness professionals or influencers for mutual promotion.
Local Partnerships: Partnering with local businesses to offer joint promotions or packages.
Brand Ambassadorships: Representing a brand and promoting its products for a fee or commission.
Additional Services
Retreats and Fitness Holidays: Organizing fitness-focused holidays or retreats.
Fitness Photography: Offering photography services for fitness portfolios.
Fitness Consultations: Providing professional advice for fitness businesses.
Recipe Development: Creating and selling healthy recipes.
Fitness Podcast: Starting a podcast and earning through sponsorships or memberships.
Motivational Speaking: Offering your expertise at events or conferences.
Fitness Blogging: Earning through ads, sponsorships, and affiliate marketing on your fitness blog.
Virtual Challenges: Hosting online fitness challenges with entry fees and prizes.
Personal Shopping: Helping clients shop for fitness gear, supplements, etc.
Fitness Gift Cards: Selling gift cards for your services, ideal for holiday seasons.
Online
Custom Branded App: Using Exercise.com to offer a custom branded fitness app where you can provide a multitude of online services, from workouts to nutrition.
Subscription Services: Using Exercise.com to offer subscription-based access to your specialized workouts or meal plans.
Online Booking: Utilizing Exercise.com to manage online booking for your in-person or virtual sessions.
Payment Management: Use Exercise.com's payment processing features to diversify your income streams.
High Ticket Fitness Coaching: Offer a premium high ticket fitness coaching offering via Exercise.com.
Event-Based Earning
Fitness Expos: Setting up a booth at a fitness expo to sell your services or products.
Local Health Fairs: Participating in community events to gain visibility and attract new clients.
Charity Events: Hosting charity workouts where the entry fee goes to a good cause.
Fitness Competitions: Organizing and hosting fitness competitions with entry fees.
Live Demonstrations: Charging for live workout or cooking demonstrations.
Specialized Niches
Prenatal Fitness Programs: Offering specialized fitness programs for pregnant women.
Senior Citizen Programs: Tailored fitness programs for older adults.
Kids' Fitness Camps: Running fitness camps for children during school holidays.
Rehabilitation Programs: Offering post-injury or surgery rehabilitation services.
Mental Well-being Programs: Combining fitness training with mental wellness strategies.
Wedding Fitness Packages: Special packages to help brides and grooms get in shape before the big day.
Pet-Friendly Workouts: Designing workouts that include clients' pets.
Adaptive Fitness Programs: Specialized training for individuals with physical limitations or disabilities.
Celebrity Training: Providing high-end personal training services to celebrities.
Executive Packages: Offering corporate executives tailored fitness programs that fit into their busy schedules.
Networking and Referrals
Client Referral Programs: Offering discounts or free sessions to clients who refer new business.
Professional Network Referrals: Partnering with doctors, physiotherapists, and other professionals for mutual referrals.
Alumni Programs: Offering special packages or workshops for former clients to re-engage them.
Community Workshops: Free community events that serve as a lead generation tool.
Joint Ventures: Partnering with other businesses to offer combined packages, like a gym membership and a meal delivery service.
Seasonal Programs
New Year's Resolution Packages: Special fitness packages aimed at people looking to get fit as a New Year's resolution.
Summer Body Programs: Intensive programs to prepare for the summer season.
Holiday Survival Packages: Short-term packages to help people stay fit during holiday seasons.
Spring Detox Packages: Offering fitness and nutrition packages aimed at detoxification.
Back-to-School Fitness: Programs aimed at parents who now have more free time.
Technology-Based Services
Fitness Webinars: Offering specialized topics in an online webinar format.
Virtual Reality Workouts: Providing a cutting-edge workout experience using VR technology.
Fitness YouTube Channel: Monetizing video content through ads and sponsorships.
Membership Websites: Providing specialized content behind a paywall.
Text Message Coaching: Offering clients daily tips and motivation via SMS.
Miscellaneous
Fitness Franchising: If you have a successful model, consider franchising it.
Publications: Writing articles or guides for fitness magazines or journals.
Consulting: Providing expert advice to gyms or other fitness businesses.
Fitness Model: Earning through fitness modeling gigs.
Resale: Buying fitness equipment in bulk and reselling it.
Dropshipping: Selling fitness gear and equipment directly from suppliers to customers without holding inventory.
Lifestyle Coaching: Offering a more holistic approach that includes lifestyle and motivational coaching.
Health and Fitness Podcasting: Monetizing a podcast through sponsorships or premium content.
Daily/Weekly Fitness Newsletters: Offering a subscription-based newsletter with tips, tricks, and insights.
Fitness Challenges: Running online or in-person fitness challenges with prizes and entry fees.
Nutrition Seminars: Offering in-depth nutrition workshops and seminars.
Fitness Tours: Organizing international or domestic travel experiences focused on fitness and well-being.
Gift Certificates: Offering gift certificates for your services as a holiday or special occasion gift option.
Merchandising: Selling branded merchandise such as water bottles, gym bags, etc.
Skill Workshops: Offering workshops to teach specific skills like Olympic lifting, calisthenics, etc.
Traveling Trainer: Offering services to clients while they travel.
Skill-Based Classes: Classes focused on teaching a particular skill or set of skills, like handstands, mobility, etc.
Hybrid Services: Combining in-person and online coaching.
Day in the Life Experience: Offering a full day of training, nutrition, and lifestyle coaching as a premium package.
Live Streaming Workouts: Real-time online workouts for remote clients.
Health and Wellness
Mindfulness and Meditation Courses: Offering courses that combine fitness with mindfulness practices to improve both physical and mental well-being.
Holistic Health Packages: Bundling fitness training with other wellness services such as massage, acupuncture, or nutritional supplements.
Events and Themed Sessions
Themed Workout Events: Hosting special themed workout events, like '80s aerobics night or superhero workouts, to attract new clients and keep existing ones engaged.
Fitness Concerts: Combining live music and exercise in a high-energy environment. Collaborate with musicians for a unique experience.
Coaching and Mentoring
Aspiring Trainer Mentorship: Offering a mentorship program for aspiring personal trainers, sharing your experience and knowledge for a fee.
You now have a comprehensive list of diverse income streams for personal trainers. From specialized programs and partnerships to innovative wellness services and event-based opportunities, the sky's the limit for those looking to expand their business. From specialized niches and partnerships to leveraging technology, the opportunities are endless for expanding your revenue streams.
This is just the tip of the iceberg. The fitness industry offers a wide array of opportunities for generating income. Whether you prefer the hands-on approach of direct client interaction, the scalability of digital products, or the exposure that comes from partnerships and sponsorships, there's something for every fitness professional.
Read More:
Understanding the Personal Training Industry
Before we dive into the various income ideas, let's first gain a deeper understanding of the personal training industry. As a personal trainer, you play a pivotal role in helping individuals achieve their fitness goals, whether it's losing weight, building muscle, or improving overall well-being. It's important to stay well-versed with the latest trends, techniques, and research in the field to ensure you provide top-notch services to your clients. Keeping up with industry updates and continuously educating yourself will not only boost your credibility but also help you stand out from the competition.
Furthermore, the personal training industry is constantly evolving, with new fitness trends and methodologies emerging regularly. It is crucial for personal trainers to adapt to these changes and incorporate them into their training programs. By staying up-to-date with the latest advancements, you can offer innovative and effective workouts that keep your clients engaged and motivated.
Exploring Different Revenue Streams for Personal Trainers
While one-on-one training sessions are the primary source of income for most personal trainers, there are numerous other revenue streams you can tap into. Let's explore some of these income ideas and how you can leverage them to maximize your earnings.
One potential revenue stream for personal trainers is group training sessions. By offering group classes, you can train multiple clients at once, increasing your earning potential. Group sessions can be structured as boot camps, circuit training, or specialized classes targeting specific fitness goals.
Read More: Gym Revenue Streams
Maximizing Your Earnings as a Personal Trainer
Now, let's get down to the nitty-gritty of maximizing your earnings as a personal trainer. By implementing certain strategies and techniques, you can increase your revenue potential significantly. We will delve into some valuable tips and tricks to help you boost your income in this section.
One effective strategy to maximize your earnings as a personal trainer is to specialize in a specific niche. By focusing on a particular area, such as weight loss, strength training, or post-rehabilitation, you can position yourself as an expert in that field. This specialization will not only attract clients who are specifically seeking your expertise but also allow you to charge higher rates for your services.
The Importance of Diversifying Your Income as a Personal Trainer
Diversification is key to ensuring financial stability and long-term success in any industry, and the personal training industry is no exception. In this section, we will delve into why diversifying your income is crucial and explore various ways you can accomplish this as a personal trainer.
One of the main reasons why diversifying your income is crucial as a personal trainer is that it helps protect you from potential financial setbacks. Relying solely on one source of income, such as one-on-one training sessions, can leave you vulnerable to unexpected circumstances, such as client cancellations or a decline in demand for your services.
Leveraging Social Media to Boost Your Personal Training Income
In today's digital age, social media has become an invaluable tool for personal trainers. It not only helps you establish credibility and reach a wider audience but also serves as a platform for generating additional income. In this section, we will discuss how you can leverage social media to increase your personal training income.
One way to boost your personal training income through social media is by offering online training programs. With the rise of virtual fitness, many people are looking for convenient and flexible ways to stay fit. By creating and promoting online training programs on social media, you can tap into this market and attract clients from all over the world. You can offer personalized workout plans, video tutorials, and even live virtual training sessions, all of which can be monetized to generate additional income.
Another effective strategy is to collaborate with influencers or fitness enthusiasts on social media. Partnering with individuals who have a large following and a strong presence in the fitness industry can help you expand your reach and attract new clients. You can collaborate on content creation, such as workout videos, healthy recipes, or fitness challenges, and promote each other's services. This cross-promotion can not only increase your visibility but also lead to potential referrals and client conversions, ultimately boosting your personal training income.
Read More:
Creating and Selling Online Workout Programs for Additional Income
Online workout programs have gained immense popularity in recent years, and for a good reason. They offer convenience, flexibility, and affordability to individuals seeking fitness guidance. As a personal trainer, creating and selling online workout programs can be a lucrative source of additional income. In this section, we will explore how you can tap into this income stream and create effective online workout programs.
One of the key advantages of creating and selling online workout programs is the ability to reach a global audience. Unlike traditional in-person training, online programs can be accessed by individuals from anywhere in the world. This opens up a whole new market of potential clients, allowing you to expand your reach and increase your earning potential.
Additionally, online workout programs offer scalability. Once you have created a program, it can be sold to multiple clients simultaneously without any additional effort on your part. This means that as your client base grows, your income can grow exponentially without requiring you to invest more time or resources.
Read More:
Monetizing Your Personal Training Expertise through E-books and Online Courses
If you have a wealth of fitness knowledge and expertise, why not monetize it by creating e-books and online courses? This income idea allows you to reach a broader audience and generate passive income. In this section, we will discuss how you can transform your expertise into valuable resources and monetize them effectively.
Creating e-books and online courses is a great way to share your personal training expertise with a wider audience. By packaging your knowledge into easily accessible digital products, you can reach people all over the world who are interested in improving their fitness. Whether it's a comprehensive guide on weight loss or a specialized course on strength training, there is a market for fitness-related information.
One of the advantages of monetizing your expertise through e-books and online courses is the potential for passive income. Once you have created and launched your digital products, they can continue to generate revenue for you without requiring constant effort. This means that you can earn money while you sleep, as people purchase and access your materials at their convenience.
Hosting Fitness Workshops and Seminars to Generate Extra Income
Hosting fitness workshops and seminars not only helps you impart knowledge and inspire others but also serves as an excellent income-generating opportunity. In this section, we will explore how you can plan, promote, and host successful fitness workshops and seminars to generate extra income.
One key aspect of planning a successful fitness workshop or seminar is to carefully select a relevant and engaging topic. Consider the current trends in the fitness industry and choose a topic that will attract a wide audience. This could be anything from high-intensity interval training (HIIT) to nutrition for athletes.
Once you have chosen a topic, it is important to create a detailed outline or agenda for your workshop or seminar. This will help you stay organized and ensure that you cover all the necessary information. Include a mix of theory and practical exercises to keep participants engaged and provide them with hands-on learning experiences.
Partnering with Local Businesses for Cross-Promotion and Increased Revenue
Collaborating with local businesses can be mutually beneficial and boost your personal training income. In this section, we will delve into the power of cross-promotion and how you can establish partnerships with local businesses to increase your revenue.
One effective way to partner with local businesses is through referral programs. By offering incentives for businesses to refer their customers to you, you can tap into their existing customer base and expand your own clientele. For example, you could offer a discount or free session to customers referred by a partnering business.
Read More: Gym Partnership Marketing
Offering Specialized Services to Tap into Niche Markets and Increase Earnings
Specializing in a particular niche can open doors to new income opportunities as a personal trainer. In this section, we will discuss how you can identify niche markets, tailor your services accordingly, and capitalize on this strategy to increase your earnings.
One way to identify potential niche markets is by conducting market research. This involves analyzing the demographics, interests, and needs of different groups of people. By understanding the specific needs and desires of a particular niche, you can develop specialized services that cater to their unique requirements.
Once you have identified a niche market, it is important to tailor your services accordingly. This may involve creating specialized workout programs, offering unique training techniques, or providing personalized coaching and support. By offering services that are specifically designed for a niche market, you can differentiate yourself from competitors and attract clients who are seeking specialized expertise.
Read More: Personal Trainer Niches
Implementing Group Training Sessions to Maximize Profits
While one-on-one training sessions are undoubtedly valuable, group training sessions can be an excellent way to maximize your profits. In this section, we will explore the benefits of group training and provide tips on how to effectively implement and monetize this income idea.
Utilizing Referral Programs to Attract New Clients and Earn Supplementary Income
Referrals are a powerful tool in expanding your client base and generating additional income. In this section, we will discuss how you can design and implement referral programs that incentivize your existing clients to refer their friends and family, ultimately boosting your personal training income.
Read More: How to Create a Gym Referral Program
Building a Strong Brand as a Personal Trainer to Command Higher Rates and Boost Income
Developing a strong brand as a personal trainer is instrumental in commanding higher rates and boosting your income. In this section, we will delve into the key elements of building a strong personal brand and how it can impact your earning potential.
Networking with Other Health and Wellness Professionals for Collaborative Opportunities and Increased Earnings
Networking is not limited to making connections with clients; it's also about building relationships with other health and wellness professionals. In this section, we will explore the benefits of networking and discuss how collaborating with other professionals can lead to increased earnings for personal trainers.
Assessing Your Pricing Strategy to Ensure Optimal Profitability as a Personal Trainer
Pricing your services appropriately is essential for maintaining optimal profitability as a personal trainer. In this section, we will discuss various factors you should consider when setting your prices and provide tips on how to navigate pricing challenges to maximize your earnings.
Read More: Gym Pricing Strategy
Expanding Your Client Base through Corporate Wellness Programs for Additional Income Streams
Corporate wellness programs offer a unique opportunity to tap into a potentially lucrative income stream as a personal trainer. In this section, we will delve into how you can establish and promote corporate wellness programs to expand your client base and generate additional income.
Read More: How to Create a Corporate Fitness Proposal
Creating Online Membership Platforms to Generate Ongoing Passive Income as a Personal Trainer
Creating an online membership platform allows you to generate ongoing passive income as a personal trainer. In this section, we will discuss the benefits of online membership platforms and provide guidance on how to create and monetize this income stream effectively.
Embracing Technology: Utilizing Fitness Apps and Wearable Devices to Enhance Your Services and Increase Revenue
The integration of technology into the fitness industry has brought about numerous opportunities for personal trainers to enhance their services and increase their revenue. In this section, we will explore how you can leverage fitness apps and wearable devices to grow your personal training income.
Read More:
Developing Strategic Partnerships with Gyms, Studios, and Fitness Centers for Mutual Financial Benefits
Developing strategic partnerships with gyms, studios, and fitness centers can be a win-win situation for both parties involved. In this section, we will discuss the benefits of strategic partnerships and provide guidance on how to form mutually beneficial collaborations to boost your personal training income.
Read More: Gym Partnership Marketing
Diversify Your PT Income
The personal training industry offers ample opportunities to diversify your income and maximize your earnings. By embracing various income streams, leveraging social media, tapping into niche markets, expanding your client base, and implementing effective pricing strategies, you can take your personal training career to new heights. It's crucial to stay proactive, innovative, and continuously adapt to the changing landscape of the industry. Remember, with dedication and strategic planning, the possibilities for increasing your personal training income are endless!
Read More:
Can personal trainers make good money?
Yes, personal trainers can make good money, especially if they have specialized skills, a strong client base, and effective marketing strategies. Income can vary widely based on location, expertise, and the business model. Some personal trainers earn six-figure incomes, but it typically requires a significant investment in marketing, networking, and continuing education.
How to earn 6 figures as a personal trainer?
To earn a six-figure income as a personal trainer, focus on specialization, high-value clientele, and multiple revenue streams such as online training, group sessions, and selling branded merchandise. Effective marketing and a robust online presence can also significantly boost income. Building partnerships with healthcare providers or corporations can open additional revenue streams.
Read More: How to make 6 figures as a personal trainer?
Where do personal trainers make the most money?
Personal trainers often make the most money in large cities where the cost of living and average income are higher. Additionally, personal trainers can earn more in specialized fields such as athletic coaching, rehabilitation, or high-end luxury services.
How do I get high paying personal training clients?
To attract high-paying clients, specialize in a niche that is in high demand and low supply. Building a strong brand, obtaining advanced certifications, and networking with other health professionals can also help. Additionally, focusing on quality over quantity and providing an exceptional customer experience can earn you word-of-mouth referrals.
Can you live off of being a personal trainer?
Yes, you can live off being a personal trainer, but it requires a consistent client base, financial planning, and possibly multiple streams of income, such as online training programs or nutrition coaching.
Is it hard to make money as a personal trainer?
It can be challenging in the beginning stages when you are building your client base and reputation. However, as you gain more experience, reviews, and referrals, it becomes easier to make a stable income.
What is the lowest salary for a personal trainer?
The lowest salary can vary greatly depending on location and setting, but personal trainers can start at around $20-$30 per hour. Some may earn less if they are new to the field and working in a low-cost area or gym.
How much do top personal trainers make per hour?
Top personal trainers can charge $100 or more per hour, especially if they have specializations, a strong brand, and a clientele willing to pay premium rates for their services.
Who are the richest personal trainers?
Celebrity trainers who have built a brand and diversified their revenue streams, such as Jillian Michaels, Tony Horton, and Tracy Anderson, are among the richest in the field.
Who is the highest paid personal trainer?
It's difficult to pinpoint the highest-paid personal trainer due to variations in business models and undisclosed earnings, but celebrity trainers working with high-profile clients often command the highest rates.
Is a career as a personal trainer worth it?
A career as a personal trainer can be rewarding both financially and personally, especially if you are passionate about fitness and helping others achieve their health goals. However, it requires a significant investment in education, certification, and marketing.
Is it hard to make money as a personal trainer?
As noted earlier, it can be challenging initially but becomes easier as you build your client base, especially if you can specialize and offer premium services.
How many hours do personal trainers work a day?
The number of hours can vary widely. Some may work part-time, 4-5 hours a day, while others may work full-time, up to 10-12 hours a day, especially if they own their own business.
Who is the highest paid personal trainer?
As mentioned, the highest-paid personal trainers are typically those who work with celebrities or have established a powerful brand and multiple revenue streams.
How can Exercise.com help personal trainers run a personal training business?
Exercise.com offers a comprehensive software solution designed specifically for fitness professionals. With Exercise.com, personal trainers can manage their entire business, from accepting payments and online booking to hosting exercise videos and selling workout plans online. This platform helps you create a custom-branded fitness app that allows you to engage with clients, automate various administrative tasks, and streamline your services, enabling you to focus on growing your personal training business. Book a demo to find out more!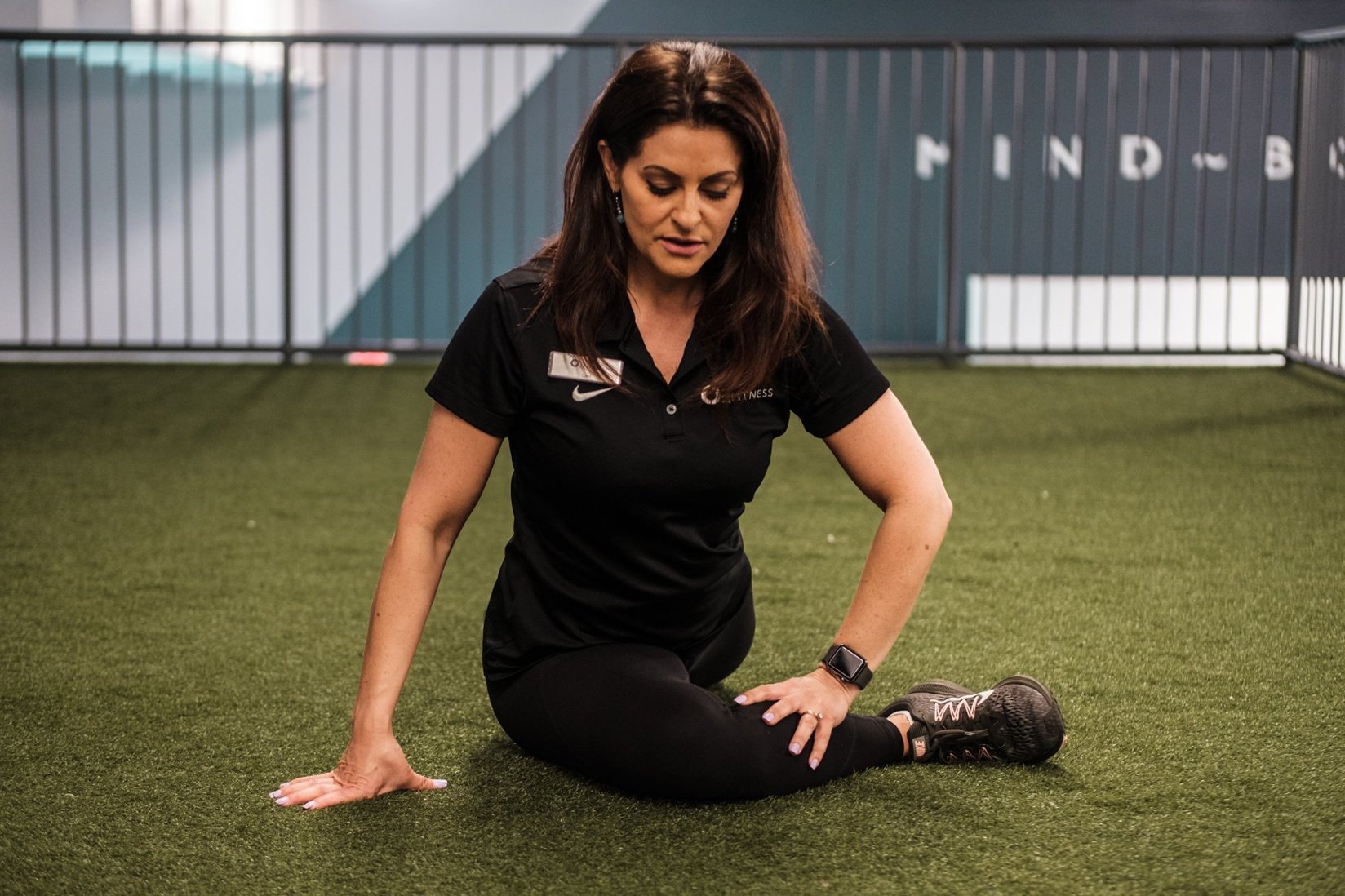 Excellent choice for my business! I tried nearly all the "major" platforms and found Exercise.com to be the most intuitive.
Lani Hudgins
Certified Personal Trainer & Nutrition Coach