The best ClubConnect alternative is Exercise.com.
Are you searching for the best ClubConnect alternative? Look no further than Exercise.com! In this article, we will explore why Exercise.com is the top choice for fitness club management software. We will dive into the features and benefits of Exercise.com, compare it to ClubConnect in terms of functionality, discuss pricing and subscription options, highlight its user-friendly interface, and showcase its customization options, integrations, and add-ons.
Furthermore, we will take a close look at Exercise.com's CRM tools, how it streamlines membership payments and scheduling, its marketing and sales tools, reporting and analytics capabilities, and its stellar support and training. To top it off, we will share real-world success stories of fitness clubs thriving with Exercise.com. Get ready to discover the ultimate ClubConnect alternative!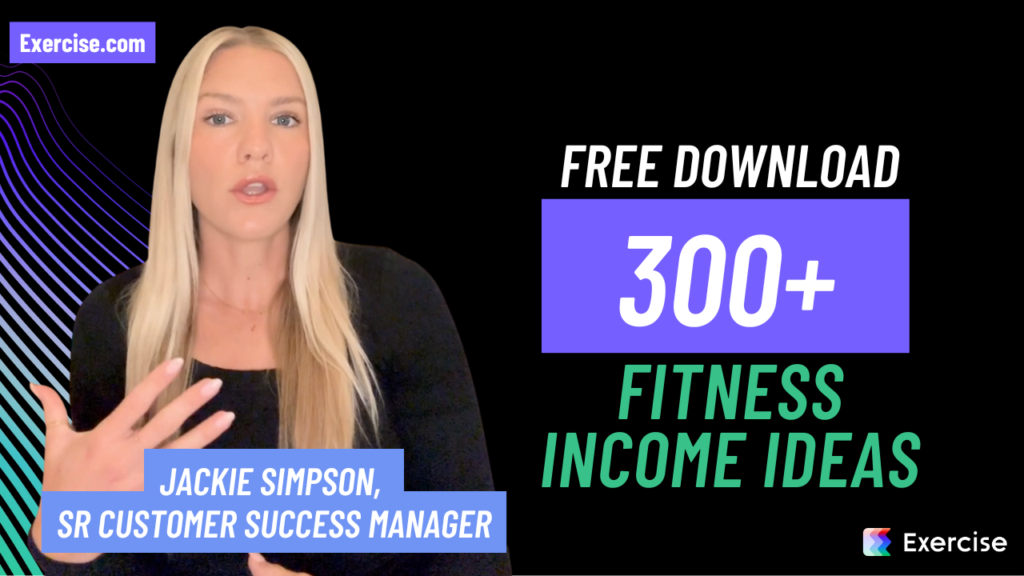 Why Choose Exercise.com as the Best ClubConnect Alternative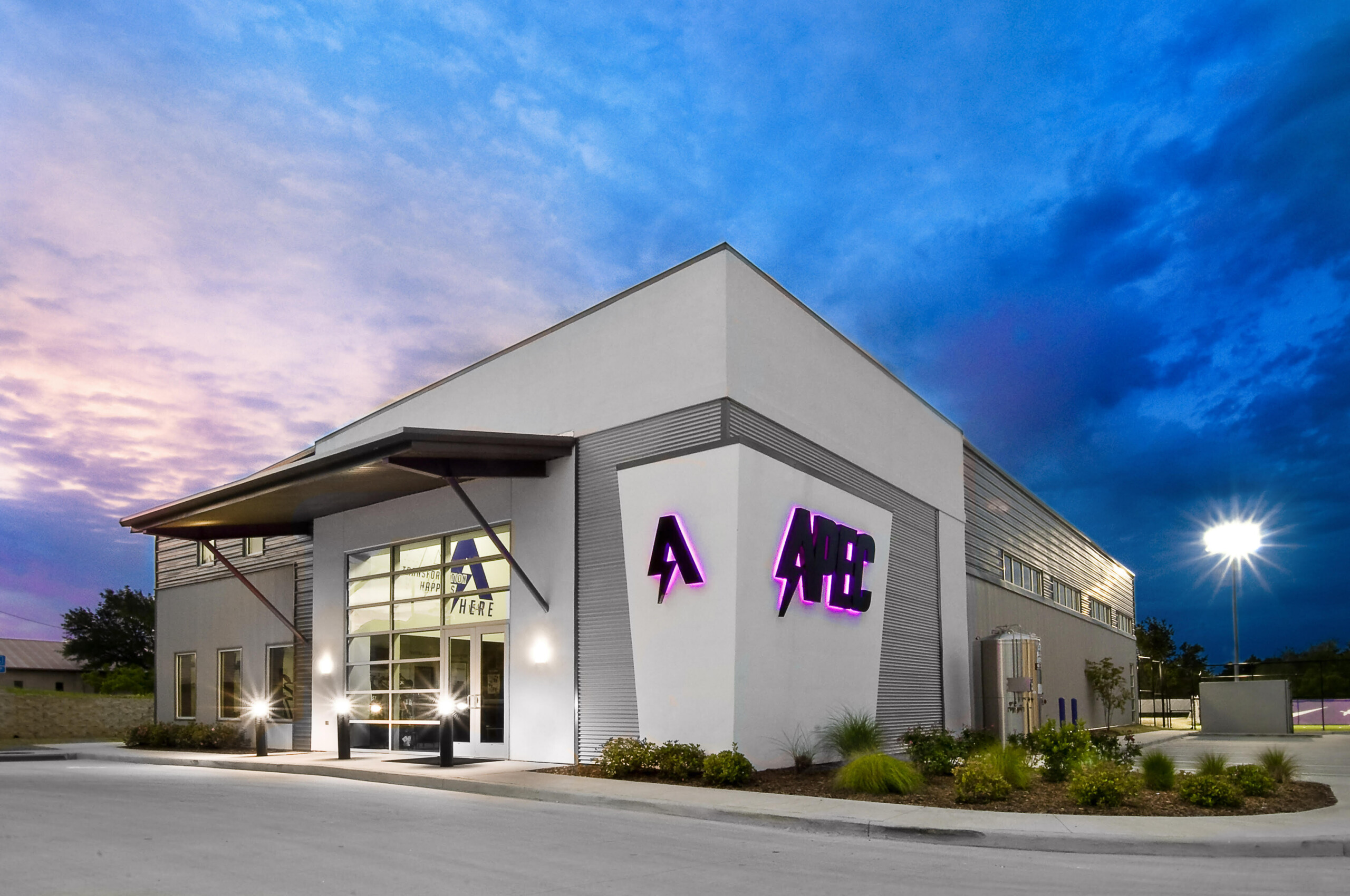 Exercise.com is simply the best. We were using three or four different apps or softwares to do what we can now do all in one with the Exercise.com platform.
Brandon Stroupe
Founder and President, APEC Sports Performance
Read More

: ClubConnect
Exercise.com stands out as the best ClubConnect alternative for several compelling reasons. First and foremost, Exercise.com offers a comprehensive and all-in-one fitness club management solution. Whether you need tools for scheduling, billing, client management, marketing, or analytics, Exercise.com has you covered. It combines all the necessary features into a single platform, eliminating the need for multiple software subscriptions and simplifying your business operations.
Moreover, Exercise.com prioritizes user experience and functionality. The platform is designed to be intuitive and easy to navigate, ensuring that you and your staff spend less time dealing with technical issues and more time focusing on what matters most – your clients and members. The user-friendly interface of Exercise.com sets it apart from other fitness club management software options.
In addition to its comprehensive features and user-friendly interface, Exercise.com also offers exceptional customer support. Our dedicated support team is available to assist you with any questions or issues you may encounter while using our platform. We understand the importance of prompt and reliable support, and we strive to provide the highest level of assistance to our clients.
Furthermore, Exercise.com is constantly evolving and improving. We listen to feedback from our clients and regularly update our platform to meet their needs and stay ahead of industry trends. With Exercise.com, you can trust that you are investing in a fitness club management solution that is continuously adapting and growing to meet the ever-changing demands of the fitness industry.
The Importance of Finding the Right Fitness Club Management Software
Finding the right fitness club management software is crucial for the success and growth of your business. A robust software solution not only helps manage your day-to-day operations efficiently but also enhances the overall experience for your clients and members. By investing in the right software, you can streamline processes, automate tedious tasks, and provide a seamless experience that keeps your clients engaged and motivated.
Moreover, the right fitness club management software allows you to gain valuable insights into your business through data and analytics, helping you make informed decisions, track your progress, and identify areas for improvement. It is essential to choose a software solution that aligns with your specific needs and goals, and Exercise.com offers precisely that.
Exercise.com offers a comprehensive fitness club management software that caters to the unique needs of your business. With features such as membership management, class scheduling, and payment processing, you can efficiently handle all aspects of your fitness club operations in one centralized platform. Additionally, Exercise.com's software integrates seamlessly with popular fitness tracking devices and apps, allowing your clients to easily track their progress and stay motivated.
Exploring the Features and Benefits of Exercise.com
Exercise.com offers a wide range of features and benefits that make it the ultimate ClubConnect alternative. One of the key features is its robust workout plan creator, which allows you to create and customize workout programs tailored to the needs and goals of your clients. With Exercise.com, you can easily track progress, monitor performance, and provide personalized guidance to ensure your clients achieve their fitness goals.
In addition to workout plan creation, Exercise.com provides powerful client management tools. You can easily track client information, manage appointments, automate communication, and provide a top-notch customer experience. The CRM tools offered by Exercise.com streamline client management, saving you time and ensuring that no details slip through the cracks.
Another significant advantage of Exercise.com is its comprehensive reporting and analytics capabilities. You can access real-time data and gain valuable insights into your business performance, client engagement, and revenue streams. These insights allow you to make data-driven decisions and continuously optimize your operations to maximize results.
How Exercise.com Compares to ClubConnect in Terms of Functionality
While ClubConnect may have its merits, Exercise.com outshines it in terms of functionality. Exercise.com offers a more extensive range of features, including workout plan creation, client management, scheduling, billing, marketing tools, and analytics. With Exercise.com, you get an all-in-one solution that addresses every aspect of your fitness club management needs.
Furthermore, Exercise.com's user-friendly interface and intuitive workflows make it easier for you and your staff to navigate the platform and access the tools you need. The seamless integration of all features ensures a smooth experience, eliminating the need to switch between multiple software applications.
In addition to its comprehensive functionality, Exercise.com also prioritizes customization and personalization. The platform allows fitness clubs to brand their app and website with their own logo, colors, and design elements. This level of customization helps create a cohesive and professional brand image for your club, enhancing the overall member experience.
Pricing and Subscription Options: Exercise.com vs. ClubConnect
When it comes to pricing and subscription options, Exercise.com offers flexibility and scalability to meet your business needs. The pricing structure is transparent, allowing you to choose the plan that best suits your budget and requirements. Whether you are a small boutique fitness studio or a large multi-location gym, Exercise.com offers a solution that fits your scale.
ClubConnect may also have pricing options available, but Exercise.com differentiates itself by providing a more comprehensive package at a competitive price point. The value you receive from Exercise.com outweighs the investment, making it a clear winner in terms of pricing and subscription options.
Exercise.com understands that every business is unique, which is why they offer customizable pricing options. Whether you prefer a monthly subscription or an annual plan, Exercise.com allows you to choose the payment structure that works best for you. This flexibility ensures that you can manage your budget effectively and make the most out of your investment.
In addition to flexible pricing, Exercise.com also offers a range of subscription options to cater to different business needs. From basic plans that provide essential features to premium plans that offer advanced functionalities, Exercise.com has a subscription tier for every stage of your business growth. This allows you to start with a plan that meets your current requirements and easily upgrade as your business expands.
User-Friendly Interface: Why Exercise.com Stands Out
Exercise.com sets itself apart from its ClubConnect counterpart with its exceptional user-friendly interface. The platform's intuitive design ensures that you and your staff can navigate the software effortlessly, minimizing the learning curve and maximizing productivity.
Exercise.com's user interface is sleek, visually appealing, and easy to use. The menus and layouts are logically organized, making it simple to find the tools and features you need. Whether you are creating workout plans, managing your client base, or analyzing data, Exercise.com's user-friendly interface makes every task a breeze.
In addition to its user-friendly interface, Exercise.com also offers a wide range of customization options. With the ability to personalize your dashboard, you can arrange the layout to suit your specific needs and preferences. This level of customization allows you to streamline your workflow and access the most important information at a glance.
Furthermore, Exercise.com's user-friendly interface extends to its mobile app. With the mobile app, you can access the platform on the go, making it convenient to manage your fitness business from anywhere. The app offers the same intuitive design and easy navigation as the desktop version, ensuring a seamless experience across all devices.
Customization Options: Tailoring Your Fitness Club Management Experience with Exercise.com
Exercise.com understands that every fitness club has unique needs and requirements. That's why it offers extensive customization options to tailor your fitness club management experience. From branding your platform with your logo and colors to customizing workout templates and client assessments, Exercise.com empowers you to make the software truly your own.
Customization goes beyond aesthetics. Exercise.com also allows you to set up custom permissions and access levels for your staff, ensuring that everyone has the appropriate level of access to perform their roles effectively. With Exercise.com, you have full control over how your fitness club management software looks and functions to align with your brand and operational preferences.
Integrations and Add-Ons: Enhancing Your Fitness Business with Exercise.com
Exercise.com understands that your fitness business may already be leveraging other tools and software. That's why it offers seamless integrations with popular third-party platforms and add-ons to enhance your overall fitness club management experience.
Whether you use payment gateways, scheduling software, email marketing platforms, or wearables, Exercise.com integrates with them effortlessly. This integration saves you time and streamlines your operations by centralizing all your data and activities in one place.
Client Management Made Easy: A Look into Exercise.com's CRM Tools
Client management is a crucial aspect of running a successful fitness club, and Exercise.com excels in this area. The platform provides robust customer relationship management (CRM) tools that simplify client interactions, communication, and engagement.
With Exercise.com's CRM tools, you can easily track client information, including preferences, goals, and progress. You can automate communication, send personalized messages, and keep clients updated with relevant announcements and promotions. These CRM tools enhance client satisfaction and retention, leading to long-term success for your fitness club.
Streamlining Membership Payments and Scheduling with Exercise.com
Exercise.com understands the importance of seamless and efficient membership payments and scheduling. The platform provides integrated payment processing capabilities that allow you to accept payments securely and effortlessly. You can set up recurring memberships, offer flexible payment options, and track revenue streams directly from the software.
In addition, Exercise.com's scheduling tools make it easy to manage appointments, classes, and events. Clients can view and book available slots, and you can keep track of attendance and capacity limits. The integration of membership payments and scheduling in Exercise.com simplifies operations and provides a seamless experience for your clients and staff.
Marketing and Sales Tools: Growing Your Fitness Business with Exercise.com
Marketing and sales play a crucial role in the growth of any fitness business, and Exercise.com equips you with the necessary tools to succeed. From customizable landing pages and branded mobile apps to automated email marketing campaigns and lead generation features, Exercise.com empowers you to attract, engage, and convert potential clients.
With Exercise.com's marketing and sales tools, you can create compelling offers, promote your services, and track the effectiveness of your campaigns. By optimizing your marketing efforts, you can generate more leads, increase conversions, and ultimately grow your fitness business.
Reporting and Analytics: Tracking Your Success with Exercise.com's Insights
To measure the success of your fitness club and make data-driven decisions, you need access to accurate and insightful reporting and analytics. Exercise.com delivers precisely that with its comprehensive reporting and analytics capabilities.
From revenue reports and client performance analysis to attendance tracking and engagement metrics, Exercise.com's reporting and analytics tools provide you with valuable insights into your business. You can easily identify trends, track progress towards goals, and make informed decisions to optimize your operations and drive continuous improvement.
Support and Training: How Exercise.com Helps You Every Step of the Way
Exercise.com recognizes that smooth implementation and ongoing support are crucial for a successful fitness club management software solution. That's why Exercise.com offers top-notch support and comprehensive training resources to ensure you get the most out of your software.
Exercise.com provides live chat support, email support, and a dedicated account manager, so you can always reach out for assistance. Additionally, extensive training materials, tutorials, and knowledge bases are available to help you and your team maximize the platform's potential.
Success Stories: Real-World Examples of Fitness Clubs Thriving with Exercise.com
Don't just take our word for it – real-world success stories speak volumes about the effectiveness of Exercise.com as a ClubConnect alternative. Numerous fitness clubs have witnessed immense growth and success by leveraging Exercise.com's comprehensive features and functionalities.
From small boutique fitness studios to large multi-location gyms, fitness professionals and entrepreneurs have achieved outstanding results with Exercise.com. These success stories are a testament to the platform's ability to transform businesses and optimize operations in the fitness industry.
Exercise.com: Your Competitor Alternative
Why Choose Exercise.com?
Here are five reasons why fitness professionals use Exercise.com vs. Competitor.
If you're ready to get started with an easy-to-navigate, all-in-one fitness software, designed to fuel your business, request a demo with Exercise.com today.
And, if you want to see how Competitor's additional features stack up to Exercise.com software features, check out our in-depth guide below.
What is ClubConnect?
Launched in 2013 and headquartered in Gilbert, Arizona, ClubConnect is a health club platform designed to onboard, educate, and retain gym staff members. ClubConnect's mission is to help health clubs grow and has provided over 8,000 clubs the tools to bolster their staff knowledge and success.
A notable problem with ClubConnect's software platform, however, is its focus is almost entirely on features for staff members and has absences in features for other areas of a fitness business. Exercise.com, on the other hand, is designed to give your staff the tools they need to succeed and also your clients the necessary features that enable them to thrive as well.
If you're looking for a software platform for your business and may have come across ClubConnect as an option, wait just a moment! This article will tell you all you need to know about ClubConnect and why Exercise.com is the best alternative.
Unless otherwise stated, all images and reviews below are of/about the Exercise.com All-In-One Fitness Business Management software platform.
Fitness Business Management Software
Whether it be scheduling appointments or processing invoices, a software platform designed to manage your fitness business as a whole can undoubtedly help streamline your business. With Exercise.com, we created our best management software for health clubs that allows you to manage just about all areas of your fitness business. ClubConnect does have some gym management features as well and we'll see how they stack up against Exercise.com below.
Client/Class Scheduling
As ClubConnect's focus is geared mainly towards features for staff development, they miss out on some notable features, such as client/class scheduling. For many fitness businesses, this is a prominent feature that is utilized on a routine basis. Exercise.com provides scheduling features that allow you to track visits, book classes and sessions, and automate booking reminders via email and text.
Gym/Facility Management
Providing solutions for staff development is ClubConnect's strong suit. They offer features such as incentive training levels, video courses/tutorials, and staff leaderboards with staff development and business growth in mind. Although those are good features, many businesses need dedicated features in management. On the ClubConnect website, it is not directly stated if certain features like tracking attendance and permissions are included in the software.
With Exercise.com these features are included, in addition to other capabilities, such as:
Being able to sort reports by client, location, services, and time
The ability to assign staff roles
Managing availability
Business Dashboard Reports
Evaluating the progression and the areas that need improvement in your business is vital for growth and success. Both Exercise.com and ClubConnect are able to run business dashboard reports. Some of ClubConnect's key reporting metrics include course enrollments, active users, and certification status.
Exercise.com allows you to run custom reports on different areas of your business, such as for revenue, staff, or clients, allowing for endless possibilities to analyze your business.
Client Automation
ClubConnect does not mention any features in regard to client automation, as their features are more geared towards staff members.
Exercise.com allows you to put your business on autopilot with automation features that include:
Automatic Emails and Texts
Automatic Workout Delivery
Automatic Resource Delivery
Automatic Assessment Delivery
Automatic Reminders/Alerts via app, text, and email
Dedicated Zapier Support
One unique feature that Exercise.com provides is the ability to fully integrate with over 2,000 applications using Zapier. With many applications such as Instagram, LinkedIn, and Twitter being utilized on a daily basis, Exercise.com allows the ability to source your content through such applications. ClubConnect does not offer this ability.
Dedicated Account Manager
Whenever you are navigating new software, you may need ongoing assistance. At Exercise.com, we want to ensure that you are receiving assistance because we know how important your business is to you. With Exercise.com, you're assigned your own dedicated account manager who will tend to any of your questions and concerns.
Customized Software
For your business, one of the most important aspects is your visibility and brand. You want people to know who you are as a business and resonate with your brand when they see it. ClubConnect does not give you the ability to customize its software. Exercise.com, however, provides a plethora of customizable options, allowing your business and brand to effectively be seen.
Custom-Branded
Exercise.com allows you to fully customize your websites and apps, not only in colors and verbiage, but also in integrations, custom dev work, assessments, and more.
iOS & Android Apps
On the ClubConnect website, there is no mention of an offering of an iOS and/or an Android app. With Exercise.com, you are given a customizable iOS and Android health and fitness app for gyms from which you can access all of the Exercise.com features.
Security Features
ClubConnect does offer security features in Sockets Layer (SSL) encryption and states to use administrative, technical, and physical safeguards to keep personal information protected.
Exercise.com ensures that all of your information is secured. Our platform's website and mobile apps are designed to process data in accordance with the responsibilities under the GDPR (General Data Protection Regulation). All purchases are secured by Stripe and encrypted using SSL. We also utilize measures that include Privacy Shield Framework and Google Cloud.
Marketing Integrations
ClubConnect does not state to offer marketing integrations. Exercise.com provides various ways to market your business and interact with your clients and staff on numerous platforms. Some of our popular integrations include:
MailChimp
ConstantContact
ConvertKit
Zapier
Google Analytics
Facebook Pixel
Workout Software
As a fitness business, having dedicated workout-related features bolsters the scope and possibilities for your business. ClubConnect does state to have a workout feature (a workout builder) but lacks in many others that are known to help fitness businesses succeed. Exercise.com has built workout software that is designed to conveniently tend to clients' workout needs.
Workout Creator/Logger
ClubConnect does state to have a workout builder that includes 1,300 videos. Exercise.com's workout creator/logger gives endless possibilities for delivering workouts, tips, and encouragement to clients in any scenario, including:
1-1 Training
One-on-one training sessions are fully customized to your liking. Since every individual client has different fitness journeys, body compositions, etc., having options to fully customize your client's training regimen is essential, and our software enables you to do just that for in-person and/or online clients.
Group Training
As many people enjoy fitness classes, Exercise.com gives you the capability to create customized group training content. Your group training content can be specially designed for any group activity, in-person and/or online.
Online Training
The online marketplace has replaced the physical marketplace for many, and in regards to the fitness industry, this trend is being constantly seen as well. Many people are going online for workout content and plans, so, having software designed to market and deliver online workout content can be a game-changer, and Exercise.com allows you to do so.
Exercise Library
Exercise.com provides you with a pre-built library filled with thousands of exercises that can be used to create customized workouts for your clients, in addition to custom exercises that you can add as well. You can easily search for any type of exercise needed and each exercise comes with video demonstrations, tips, location of muscles worked, and more.
Custom Exercises
There may be specific workouts that need to be conducted in certain locations for some of your clients. Or, you may be trying to create workout plans with demonstrations that feature you, so that clients can resonate more with the content. Exercise.com provides a solution for such instances.
With Exercise.com, you have the ability to create custom exercises that can be filmed anywhere and be used for any of your training package offerings.
TV Workouts
Although your clients can view demos of your workout content through Exercise.com's software, Exercise.com also gives you the ability to cast those same demos onto gym television screens for your training sessions or presentations.
Gym Ecommerce Software
Profiting from your workout content is a notable goal for many, and Exercise.com gym ecommerce software gives you the tools to do so. ClubConnect does not have any features in gym ecommerce so we will focus on the gym ecommerce features that Exercise.com offers below.
Payment Processing
Exercise.com utilizes Stripe and gives you the ability to access all of your payment tools in the same custom-branded web and mobile app. Clients can pay using direct deposit or a one-time or recurring price with cash, check, or credit card. Exercise.com also allows clients to pay in-person or online with the best gym payment processing software.
Sell Products
Exercise.com gives you the ability to sell products online on your own personalized website, or in-store.
Sell Workout Plans
With Exercise.com, you can sell specialized or customized workout plans to anyone, anywhere.
Offer Online Workout Memberships
Exercise.com allows you to automate online workout memberships where workouts can be sent automatically at any designated time/situation.
Sell Workout Challenges
With Exercise.com you are able to create and sell customized workout challenges. These challenges can be designed to give current clients incentives for accomplishing their fitness goals, or attract potential clients so that they can experience your content offerings.
Health and Fitness Assessment Software
Although working out is important for fitness, it is only a piece of the puzzle to an overall healthy lifestyle. The health of your clients is oftentimes what enables them to reach their fitness goals. Unfortunately, ClubConnect does not have features designed to assess the health of clients. Thankfully, Exercise.com provides you with fitness assessment software that enables you to assess, monitor, and help improve clients' health.
Fitness Assessments
Exercise.com allows you to perform custom assessments that can automatically trigger custom workouts based on the data acquired. These custom assessments can provide history, measurement data, injuries, photos/videos, and goals, giving you the ability to pinpoint what each client needs to improve upon and how they are improving.
Performance & Measurement Reports
As part of your custom assessments, you can also record patients' performance and measurement metrics. Such metrics include weight, height, activity level, distance runs, power output, and range of motion measurements, providing you with numerous possibilities to assess a client.
Nutrition
If you are truly looking for your clients to reach their fitness goals, you cannot disregard nutrition. Nutrition and fitness go hand-in-hand and properly managing both allows for optimal results. Exercise.com allows you to monitor your client's eating habits and track daily nutrients such as carbs, fat, protein, etc. You are also able to upload meal plans, files, and pictures.
ClubConnect Pricing
The cost of ClubConnect is not revealed on the ClubConnect website. You must contact ClubConnect to get a quote.
ClubConnect Alternatives
Some notable alternatives of ClubConnect include:
The Bottom Line: Pros and Cons
You need software that is capable of assisting you with many areas of your business. Thankfully, Exercise.com does, but ClubConnect doesn't quite fit the bill. Below, we will get into some pros and cons so you can see for yourself why Exercise.com is the best alternative.
ClubConnect Pros and Cons
ClubConnect may have some decent features for staff development, but it pretty much ends there. ClubConnect misses out on some notable features in customization, client/class scheduling, health assessments, and more. You would have to use another software platform for many areas of your business when using their software, which puts you at a disadvantage.
Exercise.com Pros and Cons
We want your business to succeed, which is why we offer a true all-in-one software platform that covers all areas of your business. From custom apps and websites to automated workout delivery, business dashboard reports, and much more, Exercise.com equips you with features that can not only help your business to grow but operate as well.
If you're looking for an alternative to ClubConnect and are ready to grow and manage your business with fully customizable software, book a demo with Exercise.com.
Exercise.com is undeniably the best ClubConnect alternative when it comes to fitness club management software. Its comprehensive features, user-friendly interface, customization options, seamless integrations, and excellent support make it the ultimate choice for fitness professionals worldwide. Exercise.com goes above and beyond to meet your unique needs and helps you run a successful fitness club. Choose Exercise.com as your trusted fitness club management solution and witness the transformative power it brings to your business!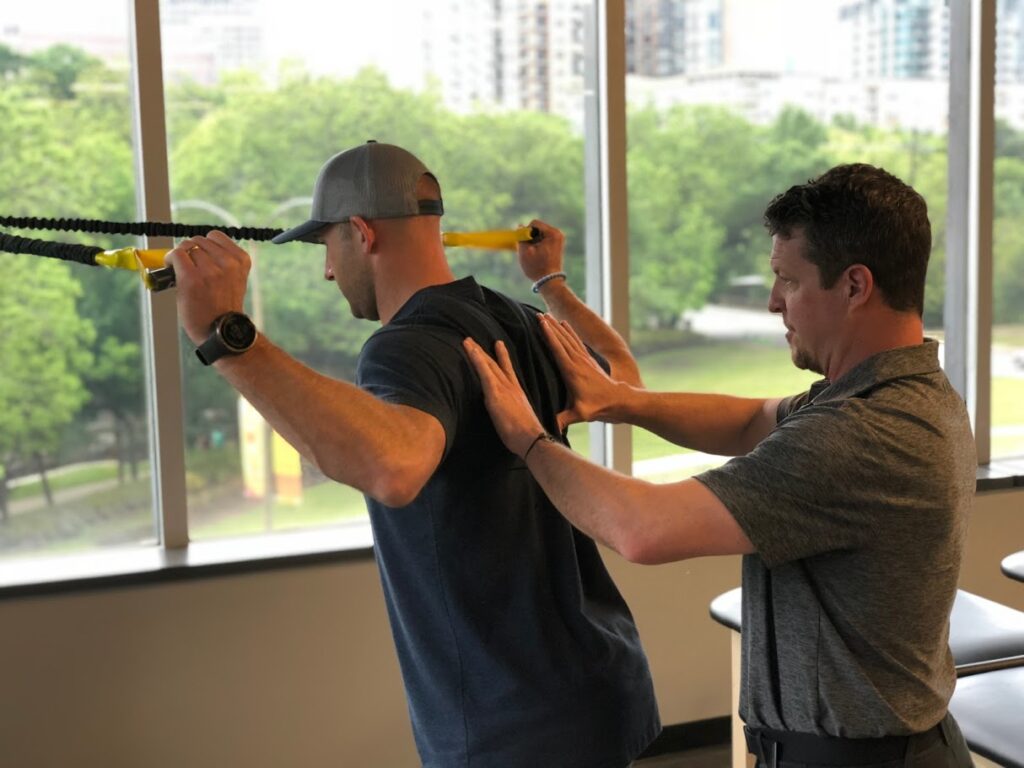 "Working with Exercise.com and their team has been an amazing experience and a dream come true in terms of accomplishing a vision! Their workout technology has helped us effectively engage our community, and I highly recommend Exercise.com to grow your business!"
Andrew Banner
Co-Founder, AMPD Golf Performance