The best TRIIB alternative is Exercise.com.
Need the best TRIIB alternative? In a fast-paced world where technology is constantly evolving, fitness businesses need innovative solutions to stay ahead of the competition. If you're seeking a TRIIB alternative that offers a comprehensive and cutting-edge platform, look no further than Exercise.com. With its array of features, user-friendly interface, and exceptional customer support, Exercise.com is the ultimate choice for fitness professionals looking to enhance their business.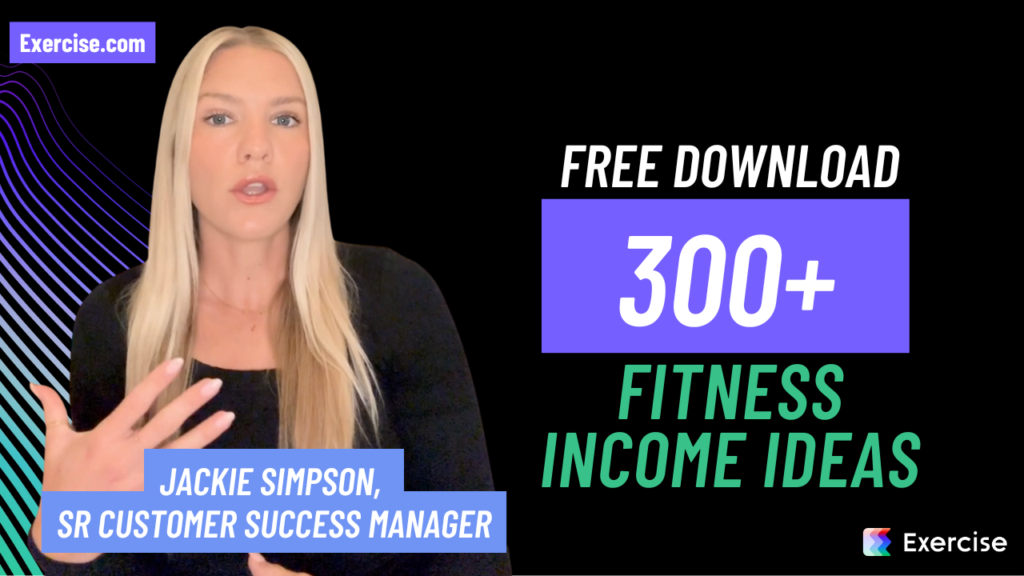 Why Choose Exercise.com Over TRIIB?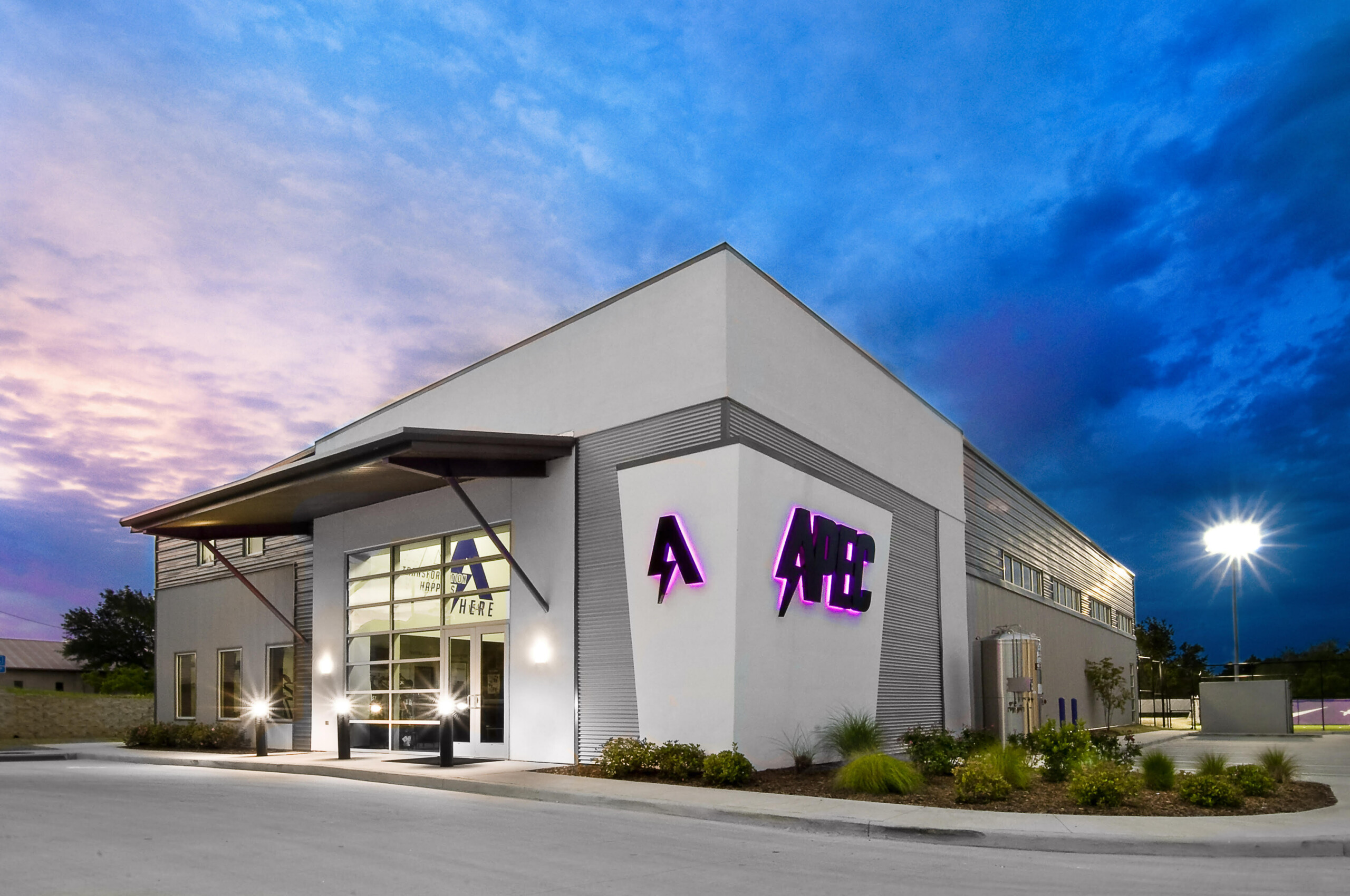 Exercise.com is simply the best. We were using three or four different apps or softwares to do what we can now do all in one with the Exercise.com platform.
Brandon Stroupe
Founder and President, APEC Sports Performance
Read More

: TRIIB
Exercise.com stands out as the superior choice for fitness businesses for several reasons. One of the main advantages is Exercise.com's comprehensive platform that goes beyond what TRIIB can offer. While TRIIB may provide basic tools for gym management, Exercise.com takes it to the next level with a wide range of features designed to enhance every aspect of your fitness business.
From automating administrative tasks to providing advanced marketing features, Exercise.com empowers gym owners to streamline their operations, increase member engagement, and maximize revenue and retention. With Exercise.com, you have all the tools you need to thrive in today's competitive fitness industry.
One of the standout features of Exercise.com is its robust workout tracking and programming capabilities. With Exercise.com, gym owners can create and customize workout plans for their clients, complete with exercise videos, descriptions, and progress tracking. This not only helps clients stay on track with their fitness goals, but it also allows trainers to monitor their clients' progress and make adjustments as needed.
In addition, Exercise.com offers seamless integration with popular fitness apps and wearable devices. This means that clients can easily sync their workouts and data from their favorite fitness apps or devices directly to their Exercise.com account. This integration not only enhances the user experience but also provides trainers with valuable insights into their clients' activity levels and performance.
Exploring the Features of Exercise.com
Exercise.com boasts an impressive lineup of features that sets it apart from TRIIB. With Exercise.com, you can easily create and manage workouts, track progress, and monitor individual performance. This comprehensive workout tracking and progress monitoring system enables you to provide personalized training programs and keep your members motivated and engaged.
Alongside workout tracking, Exercise.com's exceptional customization options allow you to tailor the platform to your brand and unique business needs. From custom-branded apps and websites to flexible membership options, you have the freedom to create a seamless and personalized experience for your members.
In addition to its workout tracking and customization options, Exercise.com also offers a robust scheduling and booking feature. With this feature, you can easily manage class schedules, appointments, and reservations, making it convenient for both your staff and members. The scheduling and booking feature allows you to streamline your operations and ensure that your members have access to the classes and services they desire.
The Benefits of Using Exercise.com for Your Fitness Business
Choosing Exercise.com over TRIIB brings a multitude of benefits to your fitness business. One of the key advantages is Exercise.com's user-friendly interface, which makes it easy for both staff and members to navigate the platform. With its intuitive design and straightforward navigation, Exercise.com ensures a smooth user experience, enhancing member satisfaction and increasing overall engagement.
Furthermore, Exercise.com seamlessly integrates with other fitness apps, allowing you to consolidate your operations and provide a comprehensive solution for your members. Whether it's connecting with popular fitness tracking devices or integrating with nutrition apps, Exercise.com ensures a connected ecosystem that simplifies the management of your fitness business.
In addition to its user-friendly interface and seamless integration with other fitness apps, Exercise.com offers a wide range of customizable features that can be tailored to meet the specific needs of your fitness business. From creating personalized workout plans and tracking progress to managing class schedules and processing payments, Exercise.com provides a comprehensive suite of tools that streamline your operations and enhance the overall efficiency of your business.
Moreover, Exercise.com prioritizes data security and privacy, ensuring that your members' personal information and payment details are protected at all times. With secure payment processing and robust data encryption, you can have peace of mind knowing that your business and your members' information are safeguarded against any potential threats.
How Exercise.com Compares to TRIIB in Terms of Pricing
Pricing is an important factor to consider when evaluating TRIIB alternatives. While TRIIB's pricing structure may seem appealing at first glance, Exercise.com offers an investment that delivers exceptional value and returns. With Exercise.com, you get a robust and feature-rich platform that empowers your fitness business without any hidden costs or limitations.
Exercise.com's pricing is straightforward and transparent, providing you with the flexibility to choose a plan that suits your budget and business goals. Whether you're a small boutique gym or a large fitness center, Exercise.com offers competitive pricing options that ensure you get the most out of your investment.
In addition to its competitive pricing options, Exercise.com also offers flexible payment plans to accommodate the needs of your fitness business. Whether you prefer monthly, quarterly, or annual payments, Exercise.com allows you to choose the payment frequency that works best for you. This flexibility ensures that you can manage your expenses effectively and optimize your budget.
Furthermore, Exercise.com provides exceptional customer support to assist you every step of the way. From initial setup to ongoing maintenance, their dedicated team is available to answer any questions or address any concerns you may have. With Exercise.com, you can trust that you'll receive top-notch support and guidance to maximize the value of your investment.
User-Friendly Interface: A Key Advantage of Exercise.com
An advantage that sets Exercise.com apart from TRIIB is its user-friendly interface. Exercise.com's platform is designed with simplicity and ease of use in mind. Whether you're an experienced fitness professional or new to the industry, the intuitive design and straightforward navigation of Exercise.com ensure a seamless experience for both staff and members alike.
This user-friendly interface enables you to focus on what truly matters – delivering high-quality fitness services. By eliminating technical hurdles and providing a smooth user experience, Exercise.com enhances member satisfaction, engagement, and ultimately, the success of your fitness business.
Customization Options: Why Exercise.com is the Ultimate Choice
Exercise.com takes customization to a whole new level, making it the ultimate choice for fitness professionals. With Exercise.com, you have the flexibility to tailor the platform to your brand and unique business needs. From custom-branded apps and websites to personalized workout templates, Exercise.com allows you to create a cohesive and branded experience that resonates with your target audience.
This level of customization not only sets your business apart from the competition but also enhances member loyalty and satisfaction. By delivering a unique and personalized fitness experience, Exercise.com helps you build a strong and loyal customer base.
Integrating with Other Fitness Apps: How Exercise.com Stands Out
Another way Exercise.com surpasses TRIIB is through its seamless integration with other fitness apps. Exercise.com's platform ensures compatibility and connectivity with popular fitness tracking devices, nutrition apps, and wearables. This integration allows you to provide a holistic fitness experience for your members, connecting all aspects of their health and wellness journey.
By integrating with other fitness apps, Exercise.com simplifies member tracking and progress monitoring. Members can easily sync their data from various devices, enabling you to deliver personalized training programs and ensure a well-rounded approach to their fitness goals.
Streamlining Gym Management with Exercise.com
Efficient gym management is crucial for the success of any fitness business. Exercise.com recognizes this need and offers a comprehensive set of tools and features that streamline your gym's daily operations. From staff management and scheduling to inventory tracking and financial reporting, Exercise.com empowers you to efficiently run your business and stay organized.
Exercise.com's platform centralizes all your management tasks, eliminating the need for multiple software solutions. With a single system, you can effectively manage your business, saving time and resources that can be better invested in providing exceptional fitness experiences for your members.
Enhancing Member Engagement with Exercise.com's Advanced Tools
Member engagement plays a vital role in the success and growth of your fitness business. Exercise.com offers a suite of advanced tools that take member engagement to new heights. From gamification features that create friendly competitions to social sharing capabilities that foster a sense of community, Exercise.com ensures your members stay motivated and connected.
Exercise.com's advanced tools, such as goal-setting features and online challenges, provide your members with the support and accountability they need to achieve their fitness goals. By keeping your members engaged, Exercise.com helps you build long-lasting relationships and increase customer loyalty.
Maximizing Revenue and Retention with Exercise.com's Marketing Features
Generating revenue and retaining members are key priorities for any fitness business. Exercise.com's marketing features are designed to help you achieve both. With built-in marketing tools, you can create targeted campaigns, promote your services, and attract new members.
Exercise.com's platform allows you to offer online training, sell digital products, and easily manage your memberships and payment processing. This comprehensive approach to revenue generation and retention ensures that your fitness business thrives.
Seamless Online Booking and Scheduling with Exercise.com
Exercise.com eliminates the hassle of manual booking and scheduling with its seamless online booking system. With Exercise.com, both your staff and members can easily schedule classes, appointments, and personal training sessions online.
This convenience not only saves time but also enhances member satisfaction. By simplifying the booking process, Exercise.com ensures that your members have a hassle-free experience, cultivating a positive relationship with your fitness business.
Leveraging Workout Tracking and Progress Monitoring with Exercise.com
A key advantage of Exercise.com over TRIIB is the ability to leverage workout tracking and progress monitoring to drive results. Exercise.com's platform enables gym owners to create personalized training programs, track member progress, and provide real-time feedback and encouragement.
With detailed performance tracking, you can monitor your members' progress, identify areas for improvement, and deliver targeted feedback. By leveraging workout tracking and progress monitoring, you can maximize member engagement and help your clients achieve their fitness goals.
Simplifying Membership Management with Exercise.com's Software Solution
Membership management can be a complex task, especially as your fitness business grows. Exercise.com simplifies this process with its comprehensive membership management software solution. From new member onboarding and recurring billing to contract management and member communication, Exercise.com ensures you have everything you need to streamline your membership processes.
Exercise.com's platform makes it easy to manage memberships, track attendance, and handle renewals and cancellations. This simplification allows you to focus on member engagement and retention, driving the long-term success of your fitness business.
Providing Exceptional Customer Support: The Difference Between TRIIB and Exercise.com
Exceptional customer support is a crucial factor to consider when comparing TRIIB alternatives. Exercise.com sets itself apart by providing top-notch customer support to ensure you have a seamless experience with their platform.
Exercise.com's team is committed to your success, offering prompt assistance and expert guidance whenever you need it. From implementation and onboarding to ongoing support, Exercise.com prioritizes customer satisfaction and ensures that you have the resources you need to make the most of their platform.
Success Stories: How Fitness Businesses Thrive with Exercise.com
Don't just take our word for it – numerous fitness businesses have experienced tremendous success by choosing Exercise.com as their TRIIB alternative. Whether it's boutique studios, large fitness centers, or online personal trainers, Exercise.com has helped these businesses thrive.
From increased revenue and member retention to improved brand loyalty and member engagement, the success stories speak for themselves. Exercise.com's holistic approach to fitness business management sets the foundation for long-term growth and success.
Expert Insights: Industry Professionals Share Their Experience with Exercise.com
Industry professionals recognize Exercise.com as the leading TRIIB alternative, and their testimonials solidify its position in the market. Experts from various domains, including fitness trainers, gym owners, and wellness entrepreneurs, consistently praise Exercise.com for its holistic platform and exceptional support.
These experts have witnessed firsthand how Exercise.com empowers fitness businesses to overcome challenges, achieve their goals, and provide unmatched experiences for their members. Their insights validate Exercise.com's position as the superior choice for fitness professionals.
Transitioning from TRIIB to Exercise.com: A Step-by-Step Guide for Gym Owners
Transitioning from TRIIB to Exercise.com is a seamless process that ensures minimal disruption to your fitness business. Exercise.com provides gym owners with a step-by-step guide to assist in the migration process.
From transferring data to setting up your custom-branded platform, Exercise.com's transition process is designed to make the switch as smooth as possible. Gym owners can rest assured that their business will continue to operate seamlessly, but with the added benefits and features that Exercise.com provides.
If you're seeking a TRIIB alternative that goes above and beyond, Exercise.com is the ultimate choice. With its comprehensive platform, user-friendly interface, customization options, and exceptional customer support, Exercise.com sets the standard for fitness business management. Don't settle for mediocrity – choose Exercise.com and take your fitness business to new heights.
Exercise.com: Your TRIIB Alternative
Why Choose Exercise.com?
Here are five reasons why fitness professionals use Exercise.com vs. TRIIB.
If you're ready to get started with an easy-to-navigate, all-in-one fitness software, designed to fuel your business, request a demo with Exercise.com today.
And, if you want to see how TRIIB's additional features stack up to Exercise.com software features, check out our in-depth guide below.
What is TRIIB?
TRIIB is a gym management software and was founded in 2012 based on an interest in the community, accountability, and supportiveness of the culture of CrossFit gyms. The purpose of TRIIB is to connect, empower, and inspire healthier humans. The main areas emphasized by TRIIB are "run your gym, empower your team, own your experience, and unlock new growth."
The TRIIB website noted, "We enable the creation of engaged fitness communities by providing innovative technology and world-class support. We designed our all-in-one gym management software to make your day-to-day easier and bring your community together."
Capterra and GetApp have a rating of 3.9 out of 5.0 for TRIIB based on 29 reviews. Value for money and customer support are both rated 4.1 out of 5.0 and features and ease of use are both rated as 3.8 out of 5.0.
Unless otherwise stated, all images and reviews below are of/about the Exercise.com All-In-One Fitness Business Management software platform.
Fitness Business Management Software
The ideal fitness business management software should have the features needed to make the life of a fitness professional easier. Scheduling options, gym/facility management, business dashboard reports, client automation, and dedicated support are a few of the features needed to allow your fitness business software to work for you.
While TRIIB is missing a few fitness business management software features, Exercise.com includes all of these options in our best rated online gym management software. This means you can spend less time on basic management functions and more time growing and managing your fitness business.
Client/Class Scheduling
Client/class scheduling features allow fitness professionals and fitness businesses to share availability for classes, programs, and events. Clients can seamlessly book from the mobile app or online dashboard in real-time. It's easy to add details about programs or classes, such as location, trainer, time, or services offered to your calendar entries.
Both TRIIB and Exercise.com have client/class scheduling options. Members and clients can book sessions, classes, events, and appointments easily. Options like class limits, waitlists, and staff assignments can also be set up. Scheduling can be included for multiple locations, multiple staff/professionals, and you can also collect client information upon scheduling.
Gym/Facility Management
TRIIB offers gym/facility management features like payroll reports, client check-ins, membership management, commissions, and attendance tracking are all available with this software platform. Managers can also change settings for certain information to be public or private view.
Exercise.com is focused on fitness businesses and has the features needed to successfully manage your operations automatically. Administrative options can give staff access to the features they need without compromising secure information. The client check-ins, client profiles, attendance tracking, commissions, staffing reports, and payroll reports offered by Exercise.com will make management easier.
Business Dashboard Reports
Exercise.com and TRIIB both have business dashboard reports that can be customized to your business operations. These customizable reports can give you the insight you need to analyze and evaluate your business practices and offerings such as usage, attendance, staffing, revenue, and finances.
Client Automation
TRIIB and Exercise.com both include client automation features. TRIIB allows for system notifications regarding gym and member account happenings.
Put your fitness business on autopilot and use that extra time to engage with current members and clients or interact with potential new members and clients. Exercise.com takes it one step further than TRIIB with client automation features that enable fitness professionals and fitness businesses to:
Automate Emails and Texts/Other Automatic Features
Automate Workout Delivery
Automate Resource Delivery
Automate Assessment Delivery
Automate Reminders/Alerts via app, text, and email
Dedicated Zapier Support
TRIIB does not offer dedicated Zapier support with its software platform.
On the flip side, Exercise does have dedicated Zapier support. Our software platform has dozens of helpful and customizable platform features, but sometimes you need a little boost. Our partnership with Zapier allows you to integrate, automate, and innovate easily with over 2,000 applications so your platform is uniquely yours and runs at peak efficiency.
Dedicated Account Manager
This is one other area where TRIIB is lacking in fitness business management. TRIIB does not include a dedicated account manager like Exercise.com does.
A dedicated account manager allows Exercise.com users to reach out for any development need, large or small. If you need to change something small like a logo or graphic or something large like your website or app, your dedicated account manager with Exercise.com has your back.
Customized Software
Both TRIIB and Exercise.com include customized software features. Exercise.com does include a few additional customization options that are not included with TRIIB.
Exercise.com includes all customized software options, like mobile apps, websites, and marketing integrations, that a fitness business needs for a professional and consistent look. Your mobile app and website are fully customizable so your clients and members are easily able to recognize your brand, logo, graphics, fonts, and colors. TRIIB has some customization options but falls behind Exercise.com.
Custom-Branded
Your mobile app and website may be the first impressions that a potential client or member has of your fitness business. TRIIB only offers customizable templates and limited branding options with fonts and colors to match your fitness brand. These are limited options and do not allow for full customization.
Exercise.com has the experience necessary to design a fully custom-branded mobile app and website experience. Potential clients and members will be wowed by the professional appearance of these vital marketing and communication tools.
iOS & Android Apps
Both Exercise.com and TRIIB offer a mobile app. The TRIIB Android app has a 4.5 rating out of 5.0 in the Google Play store based on 505 reviews. The iOS app has a 4.8 rating out of 5.0 in the Apple store based on over 4,300 reviews. The mobile app can be used by managers, staff, and members.
On the flip side, Exercise.com's branded mobile apps for gyms and personal trainers has a variety of features for mobile apps. Your fully customizable app will match your fitness brand, will be available for Apple and Android devices, and will be listed under your fitness business brand in both stores.
Security Features
Exercise.com understands and values the importance of security features to protect private and sensitive client data, including health and payment data. That's why the necessary security measures for Payment Card Industry (PCI) compliance and SSL (Secure Socket Layer) certification are included.
TRIIB does not mention security features on its website. The website just notes, "Your privacy and data security is a top priority of ours. We protect your info every step of the way" but does not include additional information about how this is done.
Marketing Integrations
TRIIB leaves all the marketing work to be done by managers and staff. There are no include marketing integrations that would help improve your bottom line. Exercise.com provides plenty of marketing integrations that include:
MailChimp
ConstantContact
ConvertKit
Google Analytics
Facebook Pixel
Workout Software
The biggest downside to TRIIB is that this software platform has no workout software features. TRIIB is missing essential features for fitness professionals to effectively train clients like a workout creator, 1-on-1 training, and an exercise library. This would mean fitness professionals have to either use another software platform or the old method of pen-and-paper for creating workouts, delivering workouts, and personal training.
Exercise.com workout software has robust features available for fitness professionals and exercise enthusiasts. A workout creator/logger, exercise library, and the ability to deliver training in any scenario are all features of Exercise.com.
Workout Creator/Logger
A workout creator allows trainers to create and share a personalized workout for their clients via the mobile app. Exercisers can view these workouts easily from any mobile device. A workout logger enables exercisers to track their exercise session to share with their trainer or keep for future reference.
TRIIB's features do not include a workout creator or workout logger. Exercise.com includes these important features that allow trainers to engage with clients and keep them on track to meet their health and fitness goals.
1-1 Training
One-on-one personal training is still the central type of training for many fitness professionals. Exercise.com has options for trainers to create face-to-face and online personalized training programs for their clients, whereas TRIIB does not include this option.
Group Training
Exercise.com also allows trainers and fitness professionals to set up group personal training for groups of any size. Group training helps engage, excite, and motivate members, but still keeps an individualized approach.
Online Training
Online training has grown in popularity because of its flexibility. Online workouts are also great for business travelers or those on vacation who want to squeeze in a quick workout with only the use of a mobile device. Exercise.com makes it easy for fitness professionals and trainers to create online training programs to be shared near and far.
Exercise Library
An exercise library that includes a variety of exercises with detailed instructions or pictures can be very useful for a fitness business. TRIIB does not include this useful feature with its software. On the flip side, Exercise.com's exercise library has instructions and videos that make it easy for any exercise enthusiast to follow. There is also an option to add additional or customized exercises with videos showing your trainers doing the exercises.
Custom Exercises
Trainers using the Exercise.com software platform can create custom exercises for their clients, including combination movements and personalized videos. This customization feature gives trainers unlimited options for fitness routines and keeps workouts exciting for exercisers.
TV Workouts
TV workouts can be broadcast to a screen for all exercisers to view, which comes in handy with group fitness classes or group personal training. Exercise.com makes it simple for everyone to follow along on a big screen. TRIIB does not allow for TV workouts.
Gym Ecommerce Software
Ecommerce software is an important component of growing your business. Payment processing, selling products, selling online memberships, and selling workouts create a new revenue stream for your fitness business. This a great opportunity that can add to your business offerings.
With TRIIB's ecommerce software, there are options for payment processing, selling items, and selling workout plans but no features for selling online personal training and fitness memberships. Exercise.com gym ecommerce software has you covered with its numerous ecommerce features to help you reach your financial goals for your fitness business.
Payment Processing
Both TRIIB and Exercise.com include payment processing options. TRIIB includes an integration with Stripe for payment processing. Onsite payments of cash or credit card can also be accepted with the point-of-sale system called TRIIB Kiosk.
Exercise.com allows clients and users to set up one-time or recurring payments with credit cards or ACH transfers via the mobile app or online dashboard. It is also simple to accept cash, checks, or credit cards in-person. Stripe and Paypal integrations make this process seamless and safe.
Sell Products
The TRIIB Kiosk allows for the purchase of retail items from the point-of-sale system on a tablet. The TRIIB Kiosk is integrated with the TRIIB gym management software platform and can be accessed only in the fitness facility. There are no options to sell or purchase retail items via the website or mobile app.
Fitness professionals and managers can sell retail items both online and face-to-face with Exercise.com. This is a great way to create member loyalty and market your fitness business.
Sell Workout Plans
Exercise.com recognizes the importance of this feature and includes what you need to sell workout plans for additional revenue. How would you like to sell your customized and individualized workout plans to anyone around the world? With Exercise.com you can take your training to a new level by selling your most popular workout plans to anyone anywhere, like a beginner strength training program or a 30-minute HIIT workout.
TRIIB has a basic option to sell workout plans within the workout challenge features. This feature is limited and it is unknown how these workout plans can be delivered to clients or if they are just basic tips that can be emailed to clients.
Offer Online Workout Memberships
Online workout memberships allow for extra flexibility for exercise enthusiasts. Exercisers that have a home gym, those who travel, or busy moms who can't make it to the gym, would benefit from an online workout membership. Trainers can either send workouts automatically or coach clients through a workout using Exercise.com's online workout membership features. TRIIB does not offer online workout memberships.
Sell Workout Challenges
TRIIB and Exercise.com both offer workout challenges, which is another avenue for engaging and connecting with clients. Workout challenges are a great way to increase motivation and encourage healthy competition. Nutrition, exercise, and living a healthy lifestyle are options that can be built into workout challenges. Leaderboards can also be shared for the workout challenges.
Health and Fitness Assessment Software
Health and fitness assessment software gives trainers additional opportunities to engage and connect with clients. TRIIB includes performance and measurement reports and basic nutrition options with its workout challenges options. The options for both are limited and basic.
Exercise.com includes everything you need in its fitness assessment software to gather baseline assessments, share assessment results with clients, generate and share performance and measurement reports, and include nutrition tracking for clients.
Assessments
TRIIB does not include health and fitness assessments. Trainers that use Exercise.com can not only administer assessments with ease but can also custom assessments that best meet the skills and abilities of their clients.
These assessments can measure body composition, muscular fitness, aerobic fitness, flexibility, power, agility, or balance/stability. These results can be shared with clients so they can see their current scores when compared to others or for tracking to compare to future assessment data.
Performance & Measurement Reports
TRIIB includes options to track performance with the workout challenges features and via the mobile app or online dashboard. Members can track progress toward goals and see a comparison of previous performance results.
Exercise.com also enables clients to receive performance and measurement reports based on their assessment data. Trainers can use this information to plan an effective and safe exercise and fitness routine.
Nutrition
Nutrition is not available with TRIIB unless clients are participating in workout challenges. The nutrition tracking options include features to track water intake or record progress on a diet plan. This is a basic option and does not advanced nutrition tracking options like Exercise.com offers.
Nutrition is an important factor when it comes to meeting individual health and fitness goals. Nutrition tracking and logs can help clients see what and how much they are eating and these can easily be shared with trainers. MyFitnessPal integration with Exercise.com is helpful in engaging members to meet their health and fitness goals.
TRIIB Pricing
TRIIB has three pricing plans to choose from. The free plan includes features that correspond to events such as challenges, competitions, and seminars. It includes an event landing page, member sign-ups, basic payment processing, member messaging, live scoring and leaderboards, and custom promo codes.
The standard pricing plan is $130 per month and includes the event features plus additional options. Those additional options are what a fitness business would find most useful. They include class scheduling, billing, appointments, mobile app, membership management, point-of-sale, attendance and performance tracking, detailed reporting, payroll tracking, website integration, and automated alerts.
The premium plan is $180 per month and includes a fully integrated website, content management, templates, brand themes, mobile responsive, and SEO optimized. TRIIB offers a 30-day guarantee, which means they give a full refund within the first 30 days if users are not satisfied with the software.
There are no contracts and no cancellation fees with TRIIB. Onboarding and data transfer is free and included with the paid pricing plans.
TRIIB Alternatives
Alternatives to TRIIB include other gym management software platforms such as:
The Bottom Line: Pros and Cons
TRIIB has many features that a fitness business would find useful. This software platform is a basic gym management software with features focused on class and appointment scheduling, mobile apps, payment processing, websites, gym/facility management, workout challenges, and reporting. However, there are some additional features that TRIIB does not include that can help take your fitness business to the next level.
If your goals are to save time by allowing your fitness software platform to work for you so you can spend more time with clients and members, then Exercise.com is the best option for you. Or, if you want to maximize your revenue potential by using an all-in-one fitness business software platform, then Exercise.com is the number one choice for you.
TRIIB Pros and Cons
The main cons of TRIIB are the missing features for workout software, customization, and health/fitness assessments. These are useful features that a fitness business would use daily. A fitness professional would need an additional software platform or would need to track this information manually, which takes time away from marketing or client engagement.
Online training and online workout memberships are the future of personal training and they create an additional revenue stream that can help fitness business owners meet their financial goals. Also missing with TRIIB is an exercise library and a workout creator for trainers and a workout logger for clients and members.
Exercise.com Pros and Cons
The Exercise.com software platform has all the features needed to effectively and efficiently manage any fitness business, big or small. The features described in this article make it easy for trainers, fitness professionals, and managers to access what they need to help all members and clients meet their health and fitness goals.
The variety of features offered by Exercise.com save you time so you can focus on your current members and on reaching new potential members. The workout software and ecommerce features give you the power to create additional sources of revenue to meet your business financial goals.
If you're looking for an alternative to TRIIB and are ready to grow and manage your business with fully customizable software, book a demo with Exercise.com.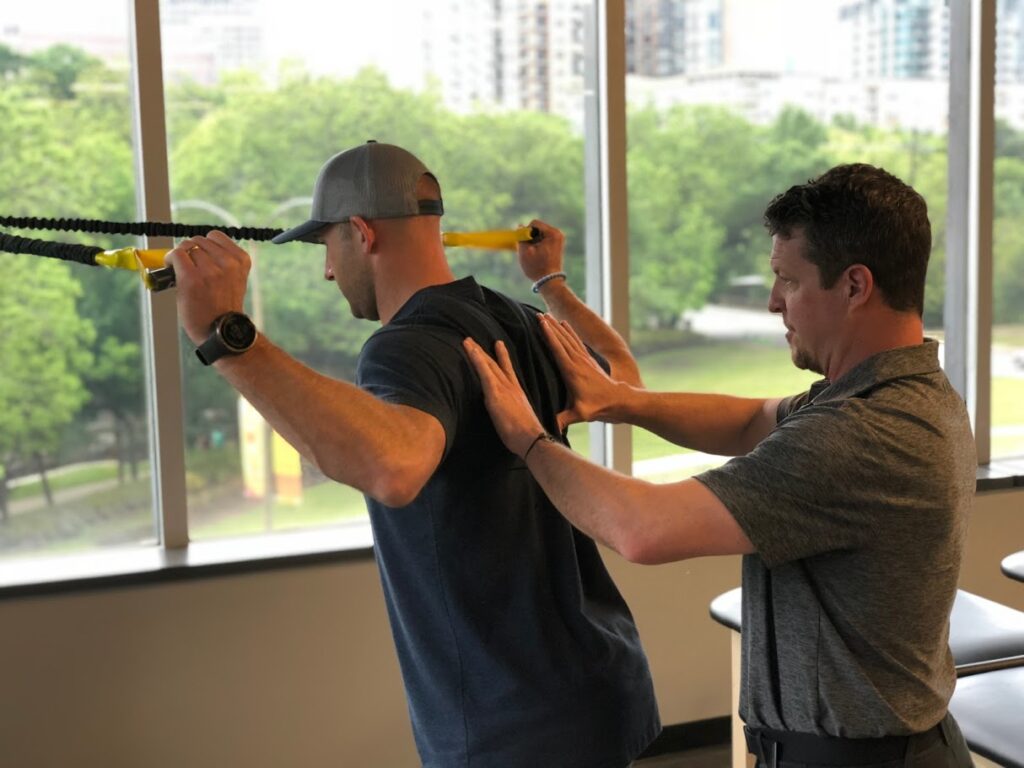 "Working with Exercise.com and their team has been an amazing experience and a dream come true in terms of accomplishing a vision! Their workout technology has helped us effectively engage our community, and I highly recommend Exercise.com to grow your business!"
Andrew Banner
Co-Founder, AMPD Golf Performance