4 Best Gym Franchises to Own in 2023
Read our list of the best gym franchises to own to decide which fitness franchise is best for you. Are you passionate about fitness and entrepreneurship? If so, owning a gym franchise could be the perfect combination for you.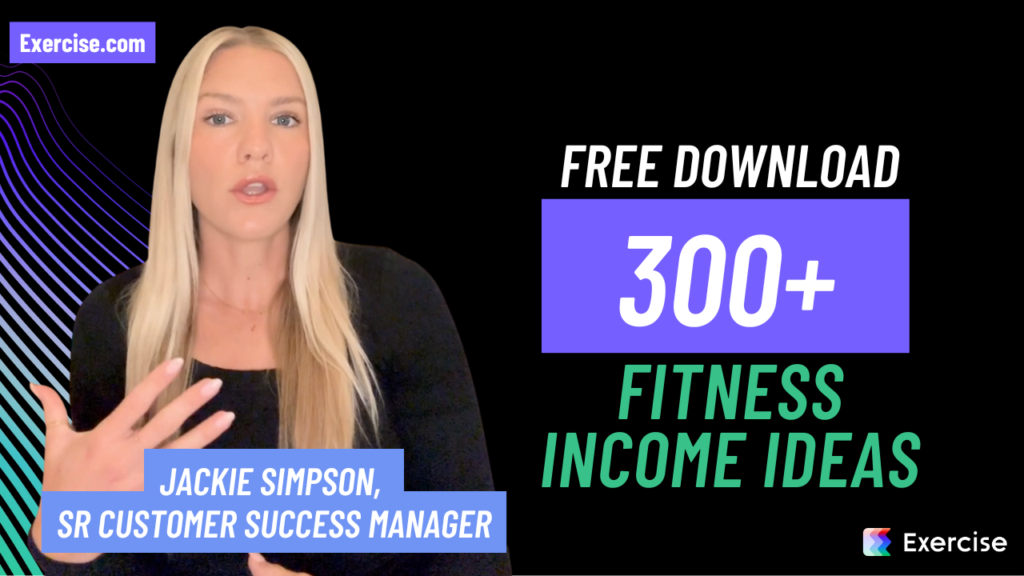 With the fitness industry booming and people becoming more health-conscious than ever, this is an opportune time to invest in a gym franchise. But with so many options available, how do you choose the best one for you? In this article, we will explore the factors you need to consider when selecting a gym franchise, highlight the top gym franchises with high profit potential, discuss low-cost options for budget-conscious entrepreneurs, delve into the fitness trends driving the success of gym franchises, and much more. So, let's dive in and discover the best gym franchises to own! Then be sure to read our list of gym franchises and our list of the worst gym franchises to own.
Ready to take your gym to the next level to maximize your gym growth potential? Don't miss out on the opportunity to book a demo with Exercise.com and discover how the best gym management software can transform your gym and propel your business forward.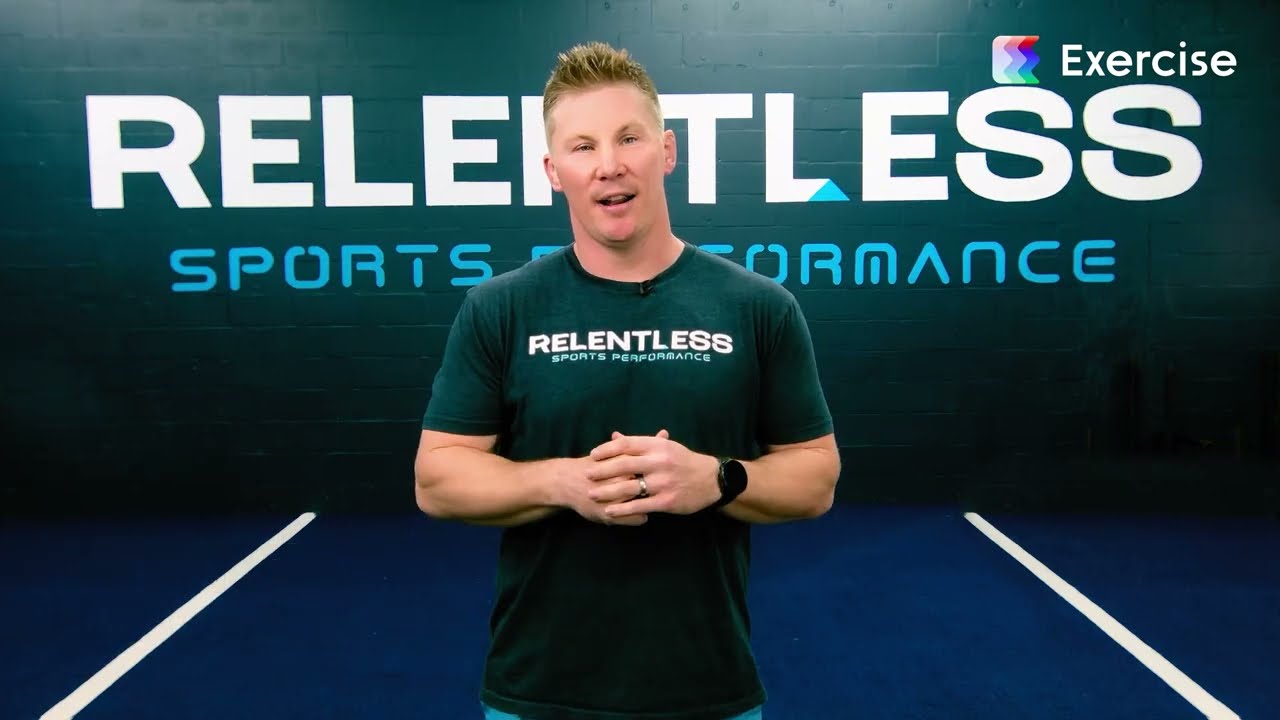 If you want to offer an elite service for the end user you need to get with the times and use elite level software that is intuitive, visually appealing, and effective. That is exactly what Exercise.com delivers to its clients.
Jimmy Myers
Owner/Trainer, Relentless Sports Performance
Factors to Consider When Choosing a Gym Franchise
When evaluating gym franchises, several key factors should be taken into account. One crucial consideration is the brand reputation and recognition. Look for established gym franchises with a solid track record and a strong customer base. Additionally, consider the level of support and training provided by the franchisor, as this can greatly impact your success. A comprehensive training program and ongoing support will set you up for long-term growth.
Location is another critical element to consider. A well-chosen location, with high foot traffic and easy accessibility, can be the difference between a thriving gym and a struggling one. Market research is vital here – assess the local competition, target demographic, and demand for fitness services in the area.
Financial considerations are also important. Evaluate the initial investment required, including franchise fees, equipment costs, and any additional expenses involved. It is crucial to have a clear understanding of the potential return on investment (ROI) and the financial projections provided by the franchisor.
Lastly, and perhaps most importantly, consider your personal passion and interest in the fitness industry. Owning a gym franchise requires dedication and a genuine enthusiasm for helping others lead healthier lives. Choose a gym franchise that aligns with your values and goals, and that allows you to make a positive impact on your community.
Furthermore, when choosing a gym franchise, it is essential to consider the available marketing and advertising support provided by the franchisor. Effective marketing strategies can help attract and retain customers, ultimately driving the success of your gym franchise. Look for a franchisor that offers comprehensive marketing materials, digital marketing support, and assistance with local advertising campaigns.
Read More:
Top Gym Franchises with High Profit Potential
Now that we have discussed the factors to consider, let's explore some of the top gym franchises that offer excellent profit potential.
1. Fitfam Fitness: Fitfam Fitness has gained significant popularity in recent years due to its unique and engaging approach to fitness. Their focus on community building, innovative classes, and personalized training programs sets them apart from the competition. Fitfam Fitness has a proven gym business model and a strong support system, making them an attractive option for franchisees.
2. Flex Fitness: With a proven track record of success, Flex Fitness offers a comprehensive range of fitness services tailored to various demographics. From group classes to personalized training sessions, Flex Fitness caters to all fitness levels. Their diverse revenue streams, including retail sales and additional services, contribute to their high-profit potential.
3. Strength Zone: Strength Zone has made a name for itself in the fitness industry by focusing on strength training and functional fitness. Their unique training methods and dedicated customer support make them an attractive option for fitness enthusiasts. With the growing popularity of strength training, investing in a Strength Zone franchise could lead to substantial financial success.
4. FitLife Wellness: FitLife Wellness is a gym franchise that specializes in holistic wellness and overall well-being. They offer a wide range of services, including fitness classes, nutrition counseling, and mindfulness workshops. FitLife Wellness takes a comprehensive approach to health, focusing on both physical and mental well-being. This unique offering sets them apart from other gym franchises and appeals to individuals looking for a more holistic fitness experience. With the increasing demand for wellness services, investing in a FitLife Wellness franchise can be a lucrative opportunity.
Read More:
What is the world's best gym franchise?
The "best" gym franchise can depend on various factors like your budget, business goals, and target market. However, some consistently highly-ranked franchises include Anytime Fitness, Planet Fitness, and Orangetheory Fitness, each offering different models and target markets.
Which gym franchise has the most locations?
Anytime Fitness has the most gym franchise locations worldwide, with over 4,000 locations across more than 50 countries.
Which gym franchise has the lowest initial investment cost?
The gym franchise with the lowest initial investment cost varies, but Planet Fitness was known for its relatively lower cost of entry. The initial investment for opening a Planet Fitness franchise, including the franchise fee, equipment, leasehold improvements, and operating capital, could start at around $1.2 million, which was less than some other large gym franchises. However, this can change, and there might be other emerging franchises with lower costs, so always check the current franchise disclosure documents.
Which gym franchise has the highest new franchise success rate?
Determining the gym franchise with the highest new franchise success rate can be challenging as franchises don't always release this data. However, well-established franchises with strong brand recognition and effective support systems, like Anytime Fitness and Planet Fitness, are known for having high success rates among new franchises. It's important to review each franchisor's Franchise Disclosure Document and speak to existing franchisees for the most accurate information.
Which gym franchise has the highest average profit?
Determining the gym franchise with the highest average profit can be difficult as profit depends on various factors including location, management, and membership numbers. Franchises do not typically release specific profit data. To get an idea of potential profitability, prospective franchisees should look at factors such as the franchise's brand strength, the support offered to franchisees, membership costs, and operating costs. Consulting with existing franchisees can also provide valuable insights.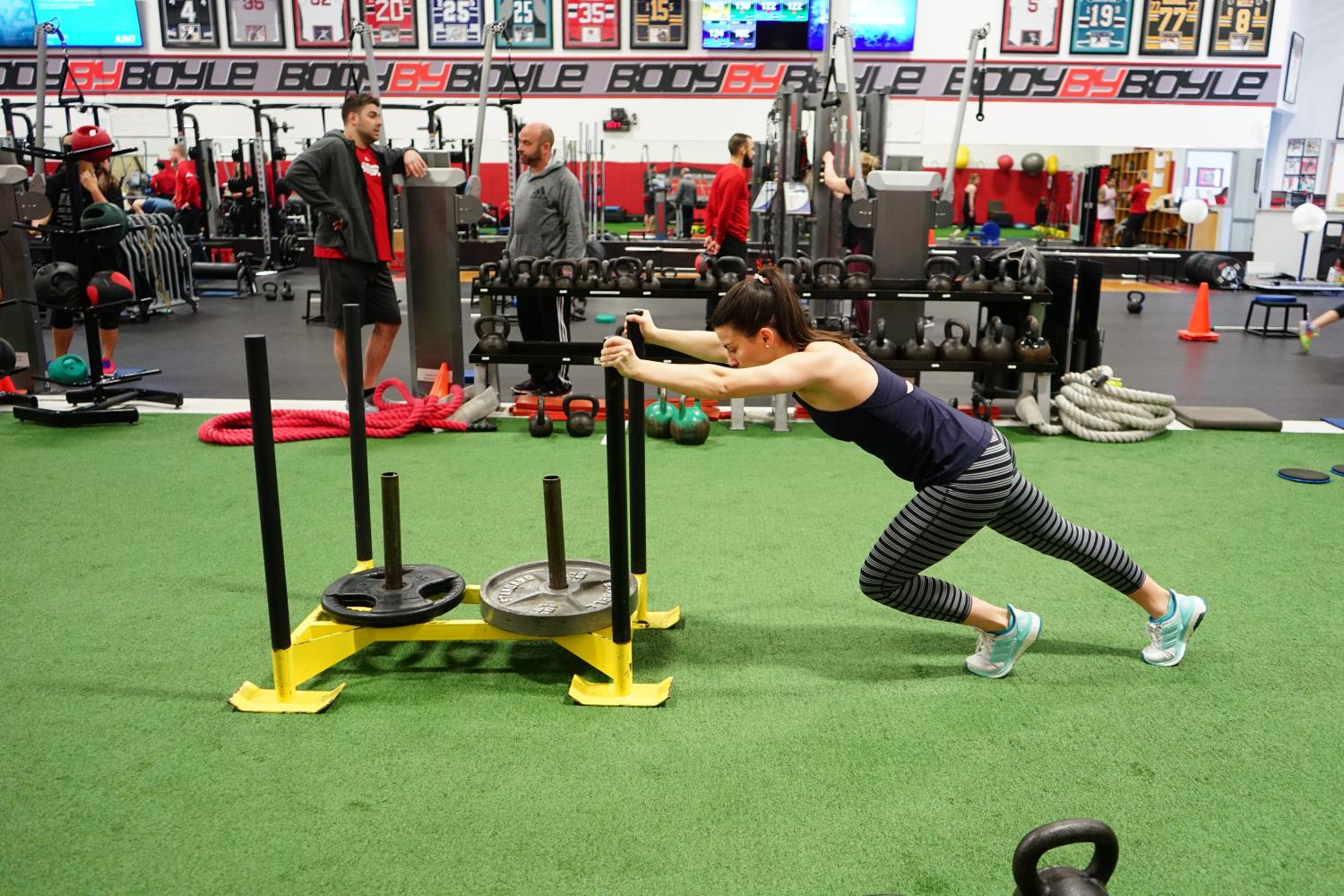 "The Exercise.com team is amazing, and their all-in-one software is more than we ever expected! All of this is made possible by a high-quality team."
Mike Boyle
Co-Founder, MBSC
Ready to get started with the best software platform for running and growing your gym?