The Most Successful Gyms in America
The most successful gyms in America list can be based on a number of factors: biggest gyms, most popular gyms, gyms with the most revenue, trendiest gyms, most popular gyms on social media, and other factors. Successful gyms come in all shapes and sizes. Many of the most successful gyms in the US base their success on a variety of things such as overall revenue, member retention, number of locations, branding amongst consumers, transformations, reputation within the fitness industry, and more.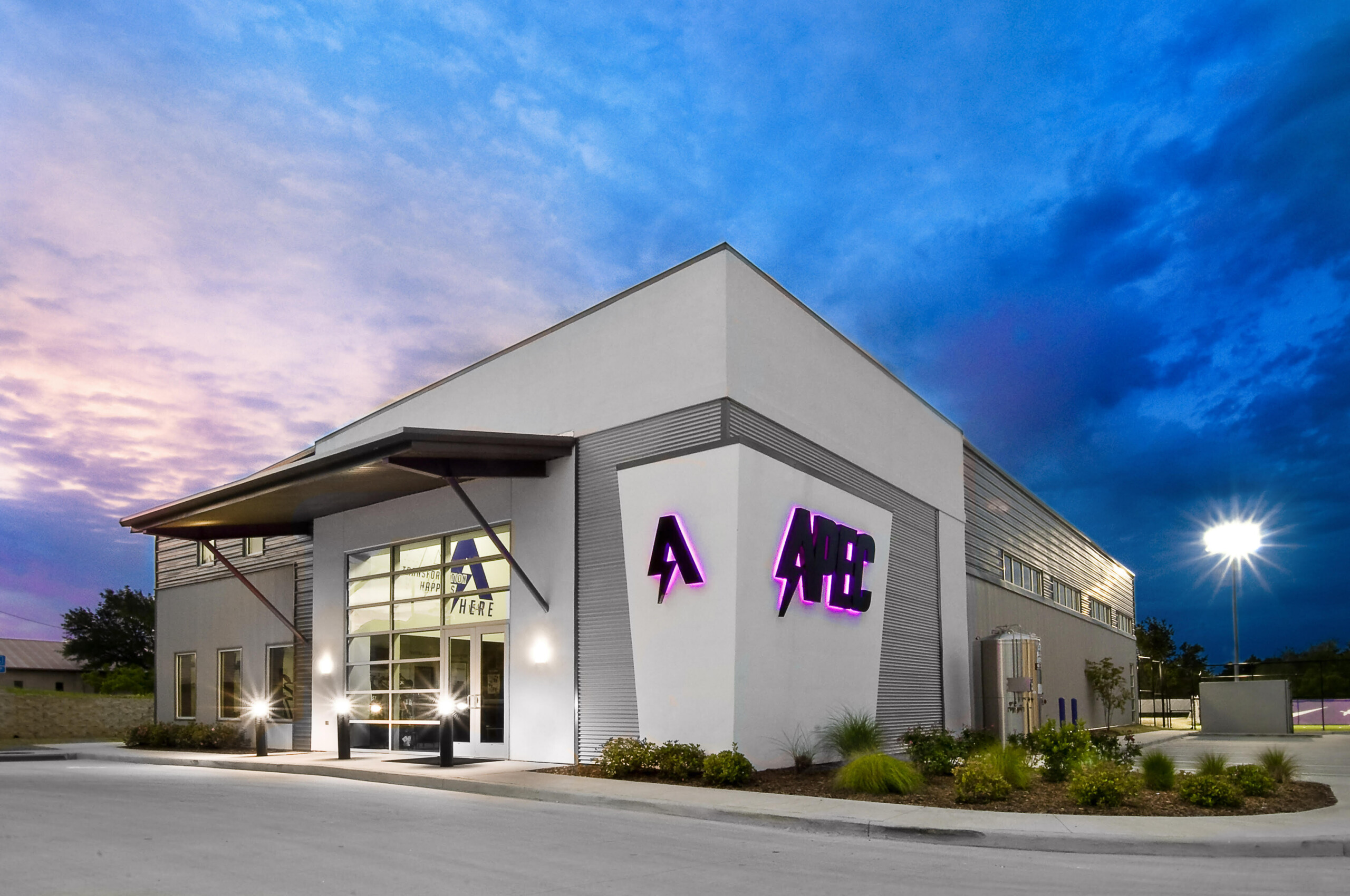 Exercise.com is simply the best. We were using three or four different apps or softwares to do what we can now do all in one with the Exercise.com platform.
Brandon Stroupe
Founder and President, APEC Sports Performance
Therefore, to accommodate all of the styles of gyms that we have in today's fitness industry, we will be listing a few successful gyms from a variety of "gym types". Under each listing, we'll explain their motto/mission, list out the features they offer their members, and when available, discuss their costs, overall revenue, and generally speaking, why we find them to be successful in today's fitness industry.
We are living among an increasingly health-conscious population and entrepreneurs who want to take advantage of this shift have a variety of options to consider when it comes to successful gyms. If you're a gym owner, check out our gym owner guide, take a look at the best gym management software, and of course, if you are interested in learning how Exercise.com can help you grow and manage your fitness business better, schedule a demo today.
Read More:
Key Takeaways
Read More:
Average-Cost Multi-Location Gyms
These average-cost multi-location gyms are chain gyms and franchises that cost approximately $25-$60 per month to use. Some of these gyms require memberships while others are not contract-based. Many of these locations are multi-purpose and tend to offer weight training and cardio equipment, typically in a medium to a large setting. Some of them also offer other amenities like group fitness classes and personal training (for an added cost). (Read More: Best Gym Multi-Location Software)
#1: LA Fitness
Motto: To be able to provide the means and motivation for people of all ages, shapes, and sizes to get as fit as they can.
LA Fitness was formed in 1983 and over the past thirty years, has successfully acquired well-known fitness clubs like Bally Total Fitness and Lifestyle Family Fitness. Today, LA Fitness has over 700 clubs across America. Club Industry has ranked LA Fitness as its top spot on its list, "Top 100 Clubs since 2013." This company's revenue in 2017 had a revenue of $2.1 billion, which was a 5.7 percent increase from the previous year.
Membership Cost: $29.99 – $49.99 per month; sometimes there is an initiation fee (usually waived)

Amenities: Weight training, cardio equipment, group fitness classes, personal training, in some locations: basketball court, racquetball, spinning room, pool, hot tub, sauna, childcare
Why They Are Successful: LA Fitness remains successful due to its ability to maintain consistent management across all locations. The facilities are kept clean and the equipment is fixed promptly. They offer group fitness classes that come with most basic memberships along with other amenities. With over 700 clubs across America, they certainly have created a reputation of being able to provide services to beginners and the average gym-goer.
#2: 24 Hour Fitness
Motto: To provide the motivation you need to kick off the covers and kick into gear. We put opportunities and tools at your fingertips – such as studio and cycle classes, on-demand workouts, 24Life magazine and signature training programs – to get you started on the right track and keep you moving forward. From small and large goals met inside our clubs to living better outside the club, we're here to help you Do More with Your 24.™
24 Hour Fitness had a 2017 revenue of $1.44 billion, which was an increase from 2016. Club Industry mentioned that the company finished 2017 with 433 clubs. In 2018, 24 Hour Fitness launched a behavior change program and research study to understand the psychology of motivation. This program named the 28-day StepUp program was in collaboration with the University of Pennsylvania's Behavior Change for Good Initiative (BCGI).
Membership Cost: $39.99 – $49.99 per month + $49.99 annual fee; you can select a month-to-month contract or a 12-month contract (where the monthly fee is slightly less)

Amenities: 24-hour access, weight training, cardio equipment, group fitness classes, personal training, fitness app, in some locations: basketball court, racquetball, spinning room, pool, hot tub, sauna, childcare
Why They Are Successful: 24 Hour Fitness has shown that they are passionate about member retention and success through their participation in the 28-day StepUp program, so they go beyond the normal chain gym that seems to just want members. Also, their 24-hour access is helpful to many gym-goers with slightly odd schedules. They have also created a perk rewards system to reward those who are consistent with their workouts, along with a workout app for those who need guidance or sample exercise programs. These added features are advantageous to their brand.
#3: Anytime Fitness LLC
Motto: Let's make healthy happen.
Anytime Fitness LLC is a 24-hour health and fitness club that operates over 4000 franchised locations. It was founded in 2002 and earned the reputation as the fastest-growing health club franchise in 2014. According to Club Industry, Anytime Fitness reported a 2017 revenue of $116.4 million.
Membership Cost: Average cost of $36.50 per month

Amenities: 24-hour access, weight training, cardio equipment, group fitness classes, personal training; in some locations, they have tanning and Hydromassage beds available
Why They Are Successful: Anytime Fitness is one of the largest franchises with 4000+ gyms, which gives people in a bunch of different locations the opportunity to change their lives through fitness. They make their gym accessible to members at all hours through a key fob. Even though there are so many franchises, Anytime Fitness opens its doors to listen to the franchisee's thoughts and opinions.
Luxury Multi-Location Gyms
These luxury gyms are the crème de la crème of fitness studios and their membership rates prove that. For this article, we are showcasing the top three gyms with memberships over $69.99 per month, however, most of these gyms cost well over $100.00 per month. They offer all of the basics but then take it up a notch with extra amenities. Many of these locations are in major cities such as New York City, Boston, Miami, Los Angeles, and Washington D.C. so that they can cater to the elite.
#1: Life Time
Motto: Welcome to your very own luxury athletic resort. Life Time is designed with health, fitness, and community at its core, so you can experience what is most important to you.
Founded in 1992, Life Time was "established with a vision to change lives." In 2017, they reached $1.55 billion in revenue. Also in 2017, Life Time opened its largest club in the country, a $50 million, 320,000 square foot club in Charlotte, North Carolina, according to Club Industry. They are now tapping into shopping mall "villages" and shared workspace concepts to work around people's busy schedules and lifestyles. They have had some significant plans between building more locations, as well as, acquiring resort-style clubs in New Jersey and Boston.
Membership Cost: $79.00 – $229.00 per month, along with an initiation fee

Amenities: Weight training, cardio equipment, group fitness classes, personal training, tanning, swimming pool, tennis courts, sauna, spin classes, childcare, health assessments, spa, nutritional coaching, Pilates reformers, steam room, cafe, kids classes and activities (arts and crafts, for example)
Why They Are Successful: Life Time fitness studios make you feel catered to. From the moment you enter into their facilities, the decor and demeanor speak luxury. They offer a variety of group fitness classes, making sure that they are current on all of the latest trends. The addition of the cafe and spa makes their fitness center a place to "be" rather than a place to "go". They also work well with large companies to offer special rates to the employees.
#2: Equinox
Motto: In everything we do, we create the possibility for people to maximize the potential within themselves.
Equinox Fitness opened with its first location in Manhattan in 1991. Since then, it has acquired other luxury fitness companies such as SoulCycle, PURE Yoga, and Blink Fitness. There are more than 135 locations across America. Club Industry notes that their 2017 estimated revenue was $1.3 billion (a 19 percent increase from 2016!). However, it must be mentioned that the revenue includes revenue from its subsidiaries as well, so it is difficult to tell how much Equinox Fitness made on its own.
Membership Cost: $180- $240 per month, with an initiation fee of $200-$300

Amenities: Weight training, cardio equipment, group fitness classes, personal training, tanning, swimming pool, sauna, steam room, filtered water stations, cold eucalyptus towels, Kiehl's hair and body products, razors, full-sized towels, designated permanent locker rentals, and even laundry service at select locations
Why They Are Successful: Equinox is where the celebs train. Since so many of their locations are in high-money areas, their clientele is high-end. They are known for their innovative and exciting group fitness classes and their instructors are highly qualified, some are past Olympians and current celebrity fitness trainers. Their "basic" equipment is still elite and something you'd never see in a normal gym.
#3: EXOS
Motto: We believe taking control of personal health and performance is a universal challenge. No matter your profession, from software engineer to sports star, you want to improve every day — and not just at work. Performance is about achieving what matters to you, and that's what matters to us.
While all of the celebrities are working out at Equinox, the athletes are training at EXOS. Having been founded in 1999, their prime location is in Phoenix, however, they have expanded their services to many locations all over America. Club Industry noted that EXOS reported $161.2 million in 2017 (which was a 7.84 percent increase from 2016). They manage over 461 locations for companies in sports, Fortune 100 companies, health care, the military and community organizations.
Membership Cost: $30,000/year ($2,500/month) at their Phoenix location; other locations vary from $250-$1000/month

Amenities: Weight training, cardio equipment, group fitness classes, personal training; their Phoenix location has an underwater treadmill, hot and cold pools, football field, along with physical therapy, massage tables, and the best rehabilitation tools for those coming back from an injury. Many of the other locations also feature physical therapists and sports medicine professionals. Also, dietitians are hired to provide nutritional expertise.
Why They Are Successful: The best of the best, in terms of strength and conditioning coaches, sports physical therapists, and sports dietitians, make EXOS successful. They provide instructions based on the latest research. Since this is mainly a performance-based facility, its clients are "most of the time" motivated already, therefore, as long as the instructions and rehabilitation program remain efficient, they will maintain excellent client retention.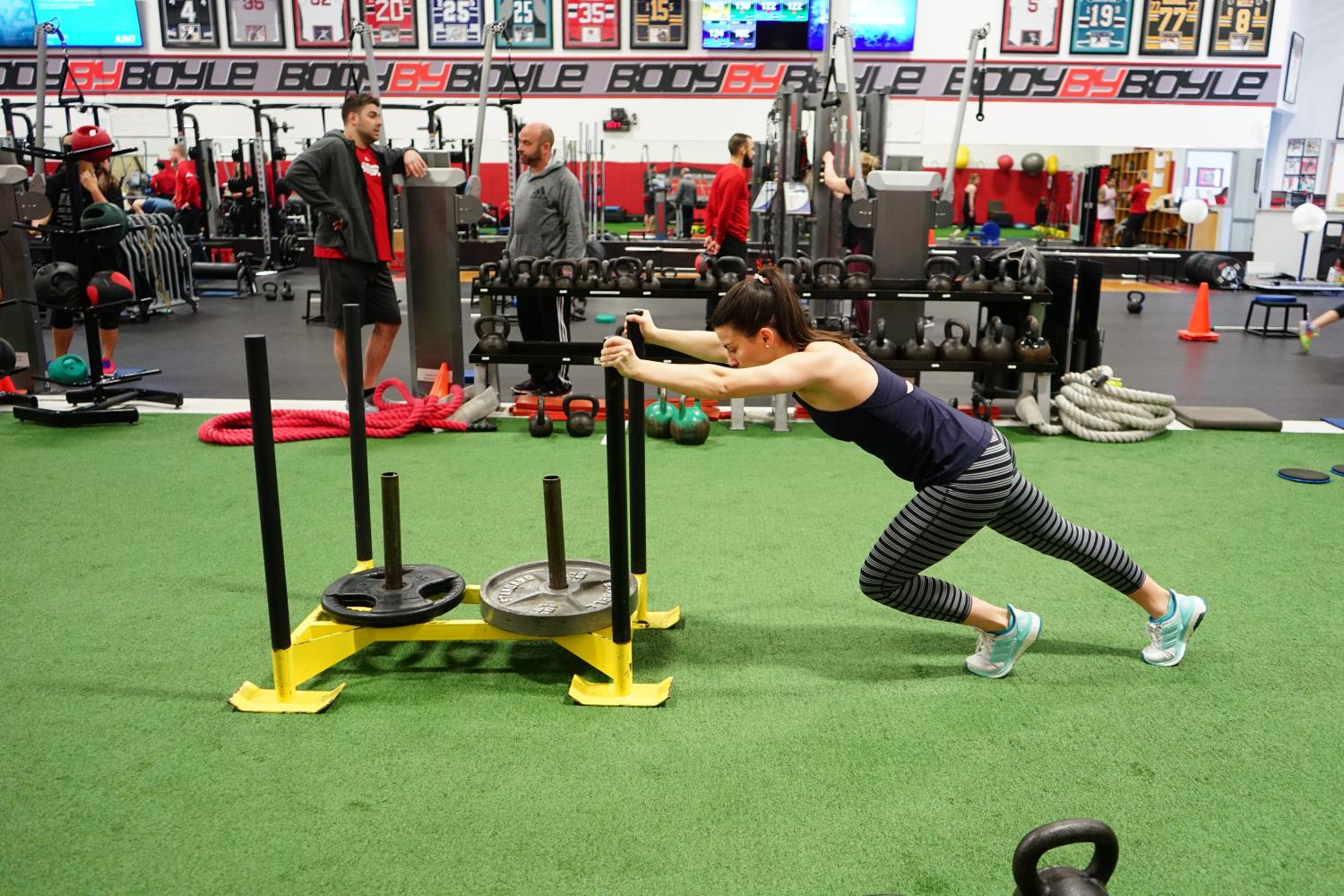 "The Exercise.com team is amazing, and their all-in-one software is more than we ever expected! All of this is made possible by a high-quality team."
Mike Boyle
Co-Founder, MBSC
Read More:
Budget-Friendly Multi-Location Gyms
On the flip side, there has been a huge influx of budget-friendly gyms and they have been exceedingly successful lately. These gyms offer basic amenities, however, people are flocking to them simply because of the price point. For most people, a clean space, machines that work, people that make you feel comfortable, and maybe a cool place to take a gym selfie in will suffice. There are a number of budget-friendly gyms that won't break the bank, and then we will list the top three budget-friendly, multi-location gyms.
Read More: Multi-Location Gym Software
#1: Planet Fitness
Motto: Our mission is to enhance people's lives by providing a high-quality fitness experience in a welcoming, non-intimidating environment, which we call the Judgement Free Zone, where anyone – and we mean anyone – can feel they belong.
Founded in 1992, the owners of Planet Fitness sought to answer the question "Why does 80-85% of the population not belong to a gym?" The answer was twofold: potential gym-goers felt uncomfortable as beginners and they didn't want to have to pay a lot of money to give fitness a try.
They used those two insights to create the environment, both in attitude and format, for their gym. Club Industry lists Planet Fitness' reported revenue as $429.9 million in 2017 (this amount is from its corporate-owned locations and franchisee fees but not the revenue earned by each franchisee). Planet Fitness currently has over 1,200 locations in America.
Membership Cost: $10-$20 per month along with a $39 annual fee

Amenities: Weight training, cardio equipment, certified personal trainers on staff to help guide exercises (for no additional cost), most locations are open 24-7, clean locker rooms, and showers.
Why They Are Successful: They gather members quickly due to the low cost and they can provide ample service to them. There aren't any extra frills but they do well in advertising and branding; especially with the "Judgment Free Zone" catchphrase. Many beginners feel comfortable entering and signing up for a gym membership due to the helpful nature of the gym.
#2: Crunch Fitness
Motto: There are no judgments here – No too much or not enough. No glares of disapproval. Here we keep open minds. We are nurturers. We seek only to encourage, empower and entertain. There is no one type. There is no one reason. There is no one way. What we are is a diverse community; what we have is a culture of fun; what there is, is room for everyone: all kinds of people with all kinds of goals who've chosen to come reach them with us.
Crunch started as a small basement studio in New York City's East Village in 1989 and reported $173 million in revenue in 2017. The company began franchising in 2010 and was named to Entrepreneur's 2017 Top Global Franchises list. Club Industry mentioned that Crunch's revenue increases were likely attributed to the two corporate locations the company recently added as well as the 62 new franchised locations. They currently have over 300 clubs.
Membership Cost: $9.95/month base, $21.95/month for peak + enrollment fee (varies) + annual fee of $78.00 (prorated at $6.50 a month)

Amenities: Weight training, cardio equipment, group fitness classes, personal training, tanning, sauna, Hydromassage beds
Why They Are Successful: Crunch Fitness has embraced the "no judgment" stand which is popular in today's world. The addition of franchising was a very smart one and their success can showcase that. The gym itself is branding genius – from the bright colors and "Crunchisms" posted throughout the gym locations, everyone can recognize their logo and know right away that it is a Crunch Fitness. Crunch is also known for its excellent group fitness classes which sets them apart from other chains/franchise locations.
#3: YouFit
Motto: Your type of gym. Your type of equipment. Your type of price.
YouFit came in hot to the fitness-industry scene approximately ten years ago. The owner, Rick Berks created Planet Fitness, yet sold off the trademark to the current ownership company, while keeping ownership of several gyms in South Florida. He turned his existing Planet Fitness clubs into YouFit Health Clubs. This gym caters to casual gym-goers and offers personal training at all locations and group exercise at most locations. In less than ten years, YouFit has grown to over 100 locations. One interesting fact about YouFit is its emphasis on environmental responsibility through recycled materials for its gym flooring to other eco-friendly initiatives. According to Crunchbase, YouFit averages about $150 million in revenue.
Membership Cost: $10-$20 per month

Amenities: Weight training, cardio equipment, group fitness classes, personal training, showers, locker rooms
Why They Are Successful: When asked about the success of YouFit, Rick Berks, CEO said, "Regular people and fitness enthusiasts alike love the low-cost, member-friendly atmosphere, and simple structure at all our Youfit locations." Sometimes simplified is better, and the success of YouFit proves that.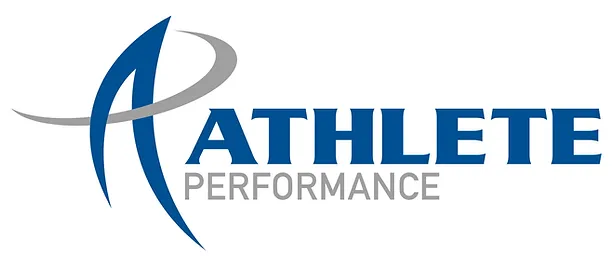 Exercise.com has become an essential piece to our brand and business model. The ease of use and consumer reports have allowed us to maintain great client relationships and rebuild others.
Logan Zagrodnik
General Manager, Athlete Performance
Specialized Gyms
Specialized gyms (sometimes called "boutiques") have redefined the industry, driving much of the membership growth over the past five to six years. A boutique fitness club is essentially a small gym (under 4,000 square feet) that specializes in group exercise, particularly in one or two areas.
Boutique fitness clubs tend to charge a premium price and give more individual attention to clients. They adapted to the unique preferences of millennials and younger generations who sought more specialized experiences, a sense of community, and flexible participation. The definitive trade organization IHRSA notes that boutique memberships expanded 74 percent from 2012 to 2015, compared to five percent for health clubs.
The rapid rise of boutique fitness brands offers valuable lessons to young, growing companies: dominate a niche. Offering a highly unique experience and cultivating close relationships with customers these brands built loyal, high-paying customer bases. (Toptal)
#1: CrossFit
Motto: To improve health and fitness through education, research, philanthropy, and advocacy.
CrossFit was created in 2000 and shook up the entire fitness industry as people flocked to participate in local CrossFit gyms and/or create their very own CrossFit "box" (fitness studio). There are over 12,000 CrossFit locations today in America (over 14,000 in the world). Forbes explains that CrossFit's revenue comes from the $3,000 annual operation fee its gyms pay and $1,000 seminars where box owners explain the CrossFit philosophy, demonstrate movements, and show aspiring CrossFit coaches how to design a workout-of-the-day. The brand of CrossFit generates some $4 billion in annual revenue and CrossFit, Inc. ranks in roughly $100 million annually.
Membership Cost: Each box can dictate their price structure, ranges from $75-$225 monthly

Amenities: They vary from box to box. There are some studios with absolutely no frills, whereas, other studios have full locker rooms, cafes, and more
Why They Are Successful: CrossFit and its unmistakable "fitness is a lifestyle" branding is a brilliant example of the impact environment and community can have on your fitness studio's success. One of CrossFit's largest reasons for success is the community aspect: CrossFit boxes only organize group classes, so no one gets to work out on their own with their headphones on. This forces people to be a part of a community, where everyone works out together. Also, they have created a constantly changing workout system that keeps every workout interesting, and their scalability allows individuals of every fitness level to feel the burn.
#2: Orangetheory Fitness
Motto: To deliver proven fitness results for a healthier world.
Ellen Latham, the founder of Orangetheory Fitness, opened the first franchise in Ft. Lauderdale, FL, in 2010. It offers group workouts based around High-Intensity Interval Training (HIIT). There are approximately 700 locations across America. According to Club Industry, they reported one of the largest revenue increases in 2017, increasing revenue by 45 percent to $136.44 million. They implement a heart rate monitor to increase energy and provide group support and accountability. Within their workout classes, they utilize treadmills, water rowers, TRX suspension training and some strength training.
Membership Cost: Range of membership packages, Basic (4 classes for $59/month) to Elite (8 classes for $99/month) to Premier (unlimited classes for $169/month)

Amenities: There are locker rooms and showers provided, along with additional storage areas.
Why They Are Successful: Orangetheory implemented the idea of heart rate monitors being showcased during the workout – which helps build camaraderie and provides accountability and motivation. Their branding of everything orange is difficult to miss. Every franchise is run similarly and the workouts are the same across all locations each day. Therefore, friends who live across town from one another and go to different locations can still "challenge" one another to see how well they stayed in the fat-burning zone (called the "orange zone").
#3: Pure Barre
Motto: To be a destination for people of all shapes, sizes and ages to empower their bodies and minds through a supportive, safe community rooted in confidence building, transformative barre exercise.
Pure Barre was founded by dancer, choreographer, and fitness guru Carrie Rezabek Dorr in 2001. In July of 2009, Pure Barre became a franchise and has exploded in popularity. It is now one of the largest, most established barre franchises in the nation, with more than 460 studios throughout America. This niche studio involves ballet barre to perform small, isometric movements, which burn fat, sculpt muscles and create long, lean physiques.
Membership Cost: $185-$225 per month

Amenities: Some locations have a shower and locker room set-up. Other locations have a small boutique set up in the front for you to purchase clothes, socks, etc.
Why They Are Successful: Pure Barre came into the fitness scene around the time CrossFit was beginning to gain traction. This was a good thing for them because it gave people (mainly, women) an outlet if CrossFit was a bit too intense but still wanted that sense of community. Pure Barre marketed itself towards the stay-at-home-moms at first, but its clientele has certainly expanded. While the classes are very low impact, they do work the muscles by performing small, isometric movements, so Pure Barre is a great option for those who do not want to lift weights and/or partake in cardiovascular exercise.
Make Your Gym Successful
If you're interested in learning how Exercise.com can help you manage your fitness business better with software that will empower you to make your gym successful, schedule a demo today.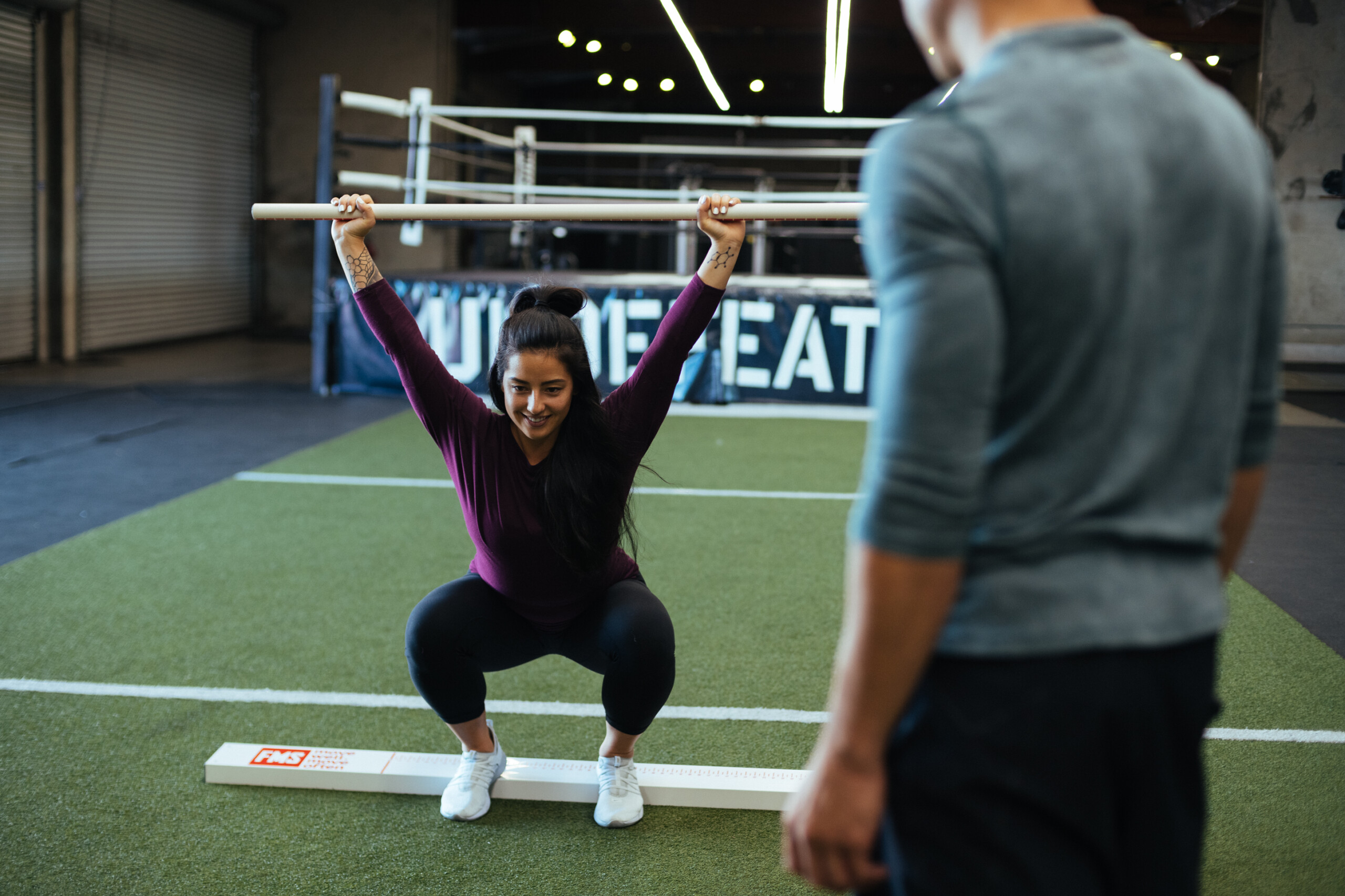 "We went live with our Fitness Business Management software at four locations. Everything is working great. The import and export are easy and the guys are really liking the look and convenience of the platform. From both my side and the user side the platform has exceeded our expectations."
Mike Contreras
Founder & CEO, FMS HS
Want to learn more about the Exercise.com gym management software platform? Get a demo!
Read More:
BONUS: List of the Most Popular Gyms in America
There are many successful gyms in America, and it would be a disservice to not mention some of the most popular gyms. From the most popular gym chains to other more unique offerings, here is a list for consideration:
LA Fitness
24 Hour Fitness
Equinox
Gold's Gym
Anytime Fitness
Planet Fitness
Crunch Fitness
Lifetime Fitness
Orangetheory Fitness
Retro Fitness
The Bar Method
Barry's Bootcamp
CrossFit
SoulCycle
Pure Barre
YogaWorks
Club Pilates
F45 Training
CorePower Yoga
CycleBar
Title Boxing Club
UFC Gym
Grit Fitness
Powerhouse Gym
The Max Challenge
Orange Theory Fitness
Burn Boot Camp
The Works
Solidcore
Row House
Jazzercise
Xperience Fitness
Fit4Less
Youfit Health Clubs
Chuze Fitness
Retro Fitness
BURN Fitness Studios
Snap Fitness
Crunch Fitness
Snap Fitness
Gold's Gym
Life Time Fitness
Life Fitness
YMCA
The Edge Fitness Clubs
Iron Tribe Fitness
VASA Fitness
TITLE Boxing Club
UFC GYM
Xperience Fitness