Fitness Influencer Agency List
Before browsing our big list of fitness influencer agencies, you should ask yourself, How do you choose the best fitness influencer agency? There are lots of fitness influencer agencies to choose from. Here's what you need to know to find the best fitness influencer talent agency or fitness influencer marketing agency for your needs as a fitness influencer.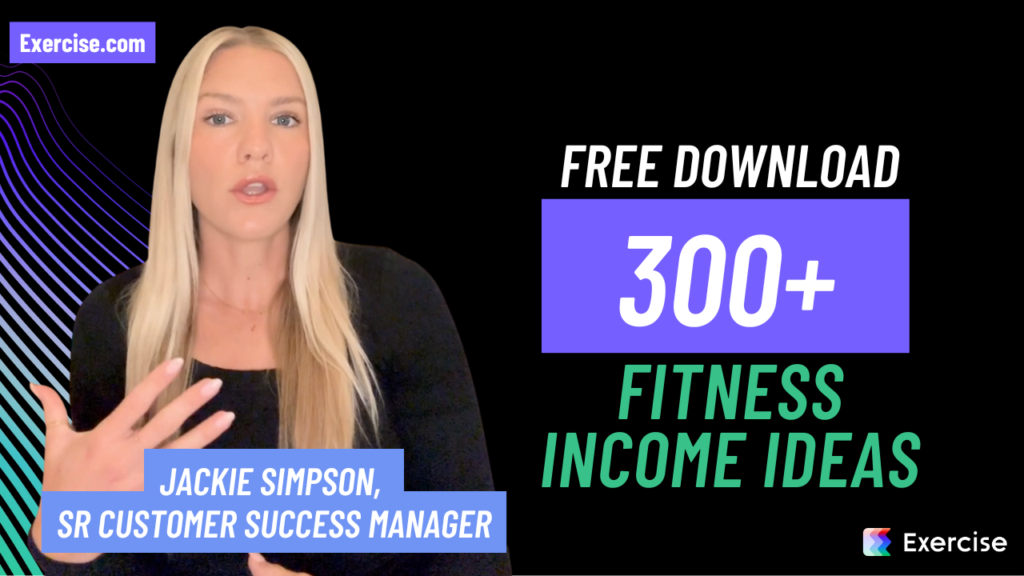 Influencer marketing has taken the world by storm, and it's not hard to see why. Brands are constantly seeking new and innovative ways to reach their target audience, and partnering with fitness influencers is one of the most effective ways to do so. But with so many influencer marketing and talent agencies out there, it can be tough to know which one is the best fit for you. That's why we're here to help you find and evaluate the best fitness influencer talent agency for your needs.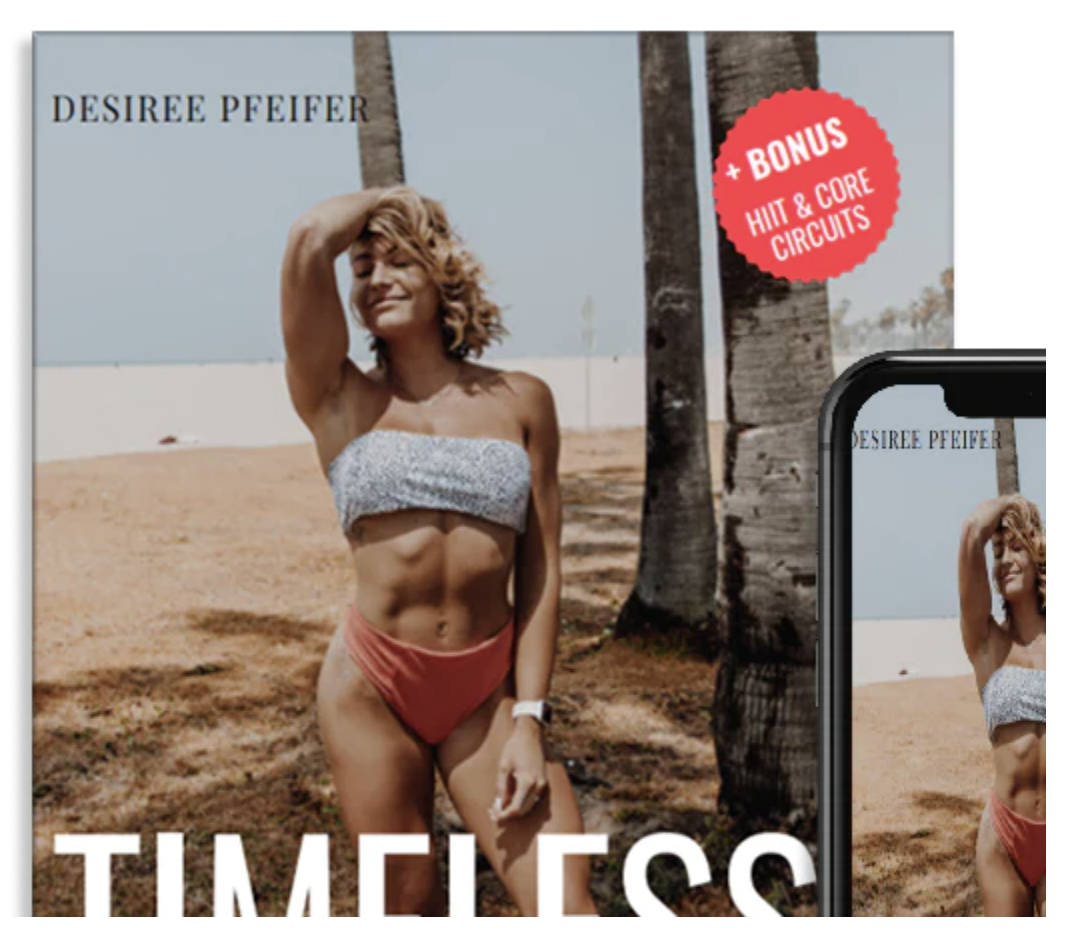 I am grateful to have been able to create an app for my online family to grow with, and be able to support a business that I believe in.
Desiree Pfeifer
CEO, DBFT LLC
Browse through our big list of fitness influencer agencies below that offer a range of services for influencers, read our fitness influencer guide, check out the best fitness influencer software platform, and get a demo to see how we can help you grow and manage your fitness influencer business.
Read More: Best Fitness Software for Influencers
What does a fitness influencer marketing agency do?
First things first, it's important to understand what a fitness influencer marketing agency does. Simply put, these agencies help connect brands with influencers. They work to find the right match between brand and influencer, negotiate the terms of the partnership, and handle the logistics of the collaboration.
What does a fitness influencer talent agency do?
Influencer talent agencies work with fitness influencers to represent them to brands, working on their behalf to arrange deals and partnerships with favorable terms for the influencer.
Read More: Fitness Influencer Marketing Ideas
How to Find the Best Fitness Influencer Agency
So, how do you find the right fitness influencer marketing or talent agency for you? Here are a few things to consider:
Specialization: Some influencer marketing agencies specialize in a particular niche, such as fitness, beauty, or travel. Look for an agency that specializes in your niche, as they will have a better understanding of your target audience and the best way to reach them.
Reputation: Do your research and read reviews from other influencers who have worked with the agency. You want to partner with an agency that has a good reputation and a track record of successful collaborations.
Communication and Support: The best influencer marketing agencies will be there to support you every step of the way. Look for an agency that has strong communication and support systems in place to ensure that you have a positive experience.
Service Offerings: Not all influencer marketing agencies offer the same services. Some may only handle the negotiation and logistics of the collaboration, while others may offer additional services such as content creation or social media management. Determine your needs and look for an agency that can provide the services you require.
Fees: Finally, consider the fees charged by the agency. Some agencies take a percentage of the total collaboration fee, while others may charge a flat rate. Make sure you understand the fee structure and that it fits within your budget.
By considering these factors, you can find the right fitness influencer agency to help you grow your fitness brand and reach your target audience. So go ahead, get out there and start collaborating!
Types of Fitness Influencer Talent Agencies
There are three major types of talent agencies for fitness influencers.
#1 Fitness Influencer Marketing Agencies who have added on talent management services.
#2 Legacy Talent Agencies who have added on fitness influencer services.
#3 Specialist Talent Agencies who have sprung up in recent years in order to meet the demand of the burgeoning fitness influencer talent marketplace.
List of Fitness Influencer Agencies
Without further ado, here are the best fitness influencer agencies for you to evaluate, and then make a decision on which one is best for YOU.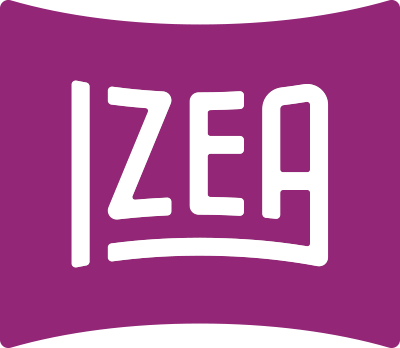 Attention all fitness influencers! IZEA is the fitness influencer marketing platform that you need to know about. With years of experience in the space and a team of experts, they have created the perfect environment for fitness influencers to thrive.
IZEA's platform is powered by A.I. social intelligence and they guide brands and ad agencies to create top-notch influencer content strategies, ideas, project management, optimization, and reporting. With IZEA, you can expect the ultimate return on your investment.
Their team of experts has worked with leading brands and big names in finance, pharma, tech, beauty, health and fitness, music, fashion, gaming, and food. So if you want to take your fitness influencer career to the next level, IZEA is the place to be. Don't miss out on this opportunity to join the IZEA family and see your fitness influence soar to new heights.
Read More: Best Fitness Influencer Apps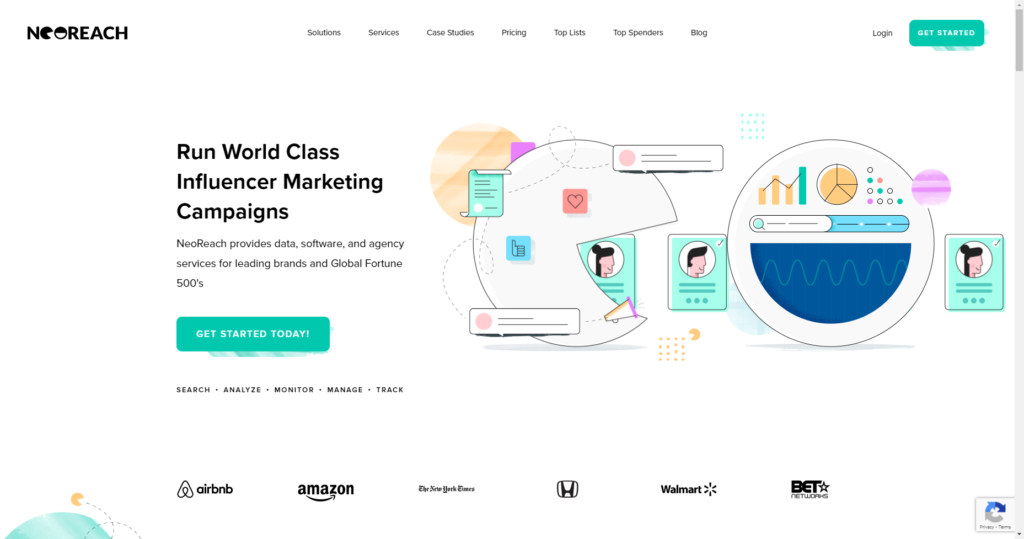 NeoReach is a fitness influencer marketing agency that connects creators with brands for sponsored projects. The agency supports individual influencers looking to grow and engage their communities, bringing together content creators from a diverse range of interests and backgrounds, including fitness and food art. To start the process, interested creators can fill out an application form and indicate their preferred platforms, such as Facebook, Instagram, Snapchat, Twitter, YouTube, TikTok, Twitch, a blog/website, or a podcast. After receiving the application, a member of NeoReach's team will reach out and guide the creator through the next steps. When a match is made with a campaign, the influencer will receive an offer and instructions on how to proceed. Payment is based on factors such as social media platform, follower size, engagement rate, audience demographic, and advertiser requests.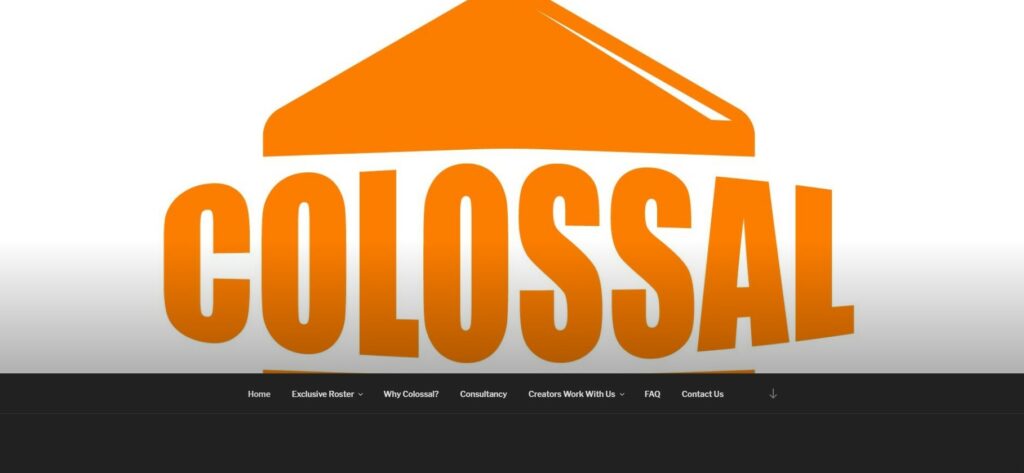 Colossal Influence is a full-spectrum influencer marketing and talent management company that caters to both the UK's most gifted social creators and brands/PR agencies. With a team led by an influencer who brings a blend of business acumen and financial expertise, the agency is known for its discerning approach to choosing its roster. Only the most deserving and remarkable influencers make the cut, as Colossal Influence takes the time to intimately comprehend the essence of their content and where they thrive.
In its quest for personalized management, Colossal Influence has opted for a more selective roster of influencers, working on an exclusive basis. Since officially launching in 2016, the agency has established partnerships with over 200 brands and a coterie of 50 creators, earning a reputation for its award-nominated consultancy service.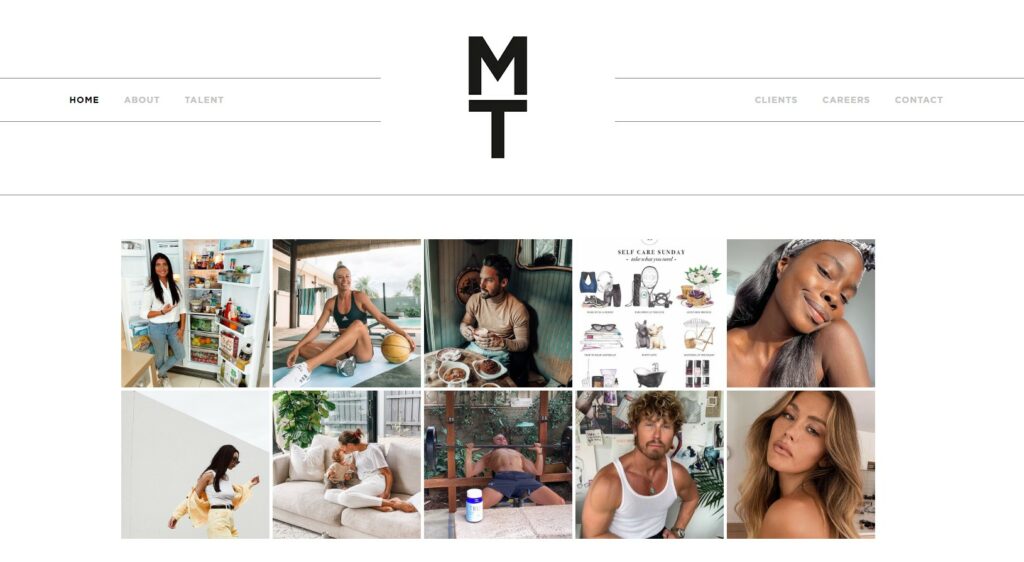 The Ministry of Talent is a worldwide influencer management powerhouse that boasts a diverse and dynamic roster of digital influencers. With expertise spanning across various domains, from fashion and beauty to travel, photography, parenting, interiors, food styling, illustration, wellbeing, and of course, fitness, the agency is equipped to cater to a wide range of clients.
The Ministry of Talent prides itself on being the matchmaker of brands and influencers, curating unforgettable partnerships that see brands rise to the top of the conversation, leaving a lasting impact on their audiences. With a focus on connecting with the right influencer to tell the brand's story, the agency is dedicated to ensuring their clients are the talk of the town.
The Ministry of Talent represents a formidable lineup of Australia's leading digital influencers and creative talent, including bloggers, designers, illustrators, fitness professionals, nutritionists, interior design experts, inspirational speakers, social media celebrities, and mini influencers. The agency handpicks the very best talent with exceptional reach, engagement, and creative flair, setting the bar for creative innovation and trendsetting in the influencer marketing world.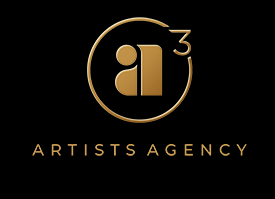 A3 Artists Agency is a talent powerhouse that considers itself a fierce advocate for its clients. With roots in Los Angeles, New York, and London, the agency offers a personalized approach, tailored to the specific needs of each client with the goal of helping them grow and succeed both personally and professionally.
With over 40 years of experience in the industry, A3 Artists Agency has earned a stellar reputation and has access to the top players in the entertainment world. The agency takes a comprehensive approach to client representation, working closely with all departments to maximize exposure, brand building, and income potential.
As the industry continues to evolve, A3 Artists Agency is adapting to the changing landscape. They recognize the rise of influencer marketing and the shift from traditional celebrity representation to digital-first talent. With a focus on engagement, the agency partners with top brands to reach millions of consumers through a wide range of distribution channels, including digital, linear, and nonlinear. The extensive network of A3 Artists Agency allows for cross-promotion and collaboration opportunities, giving their digital clients the chance to branch out into film, TV, commercials, literature, branding, and licensing.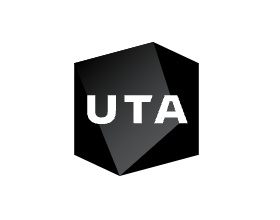 United Talent Agency, also known as UTA, is the ultimate workout buddy for fitness influencers! Based in sunny Los Angeles with satellite offices in other cities across the US and even in London, they bring together the best of the best in the entertainment, arts, and business world.
At UTA, entrepreneurship is more than just a buzzword, it's a way of life! Their agents and executives are like personal trainers for your career, equipped with a wealth of experience and skills in areas like data analysis, PR, crisis communications, and trend forecasting.
But let's talk about the real reason you're here: fitness. UTA represents some of the fittest and most influential digital influencers out there. And in 2019, they took things to the next level by acquiring Digital Brand Architects, one of the top influencer marketing and management agencies in the game. With Digital Brand Architects on their team, UTA now covers everything from fashion to food and beauty to fitness. So if you're ready to pump up your influencer game, UTA is ready to spot you!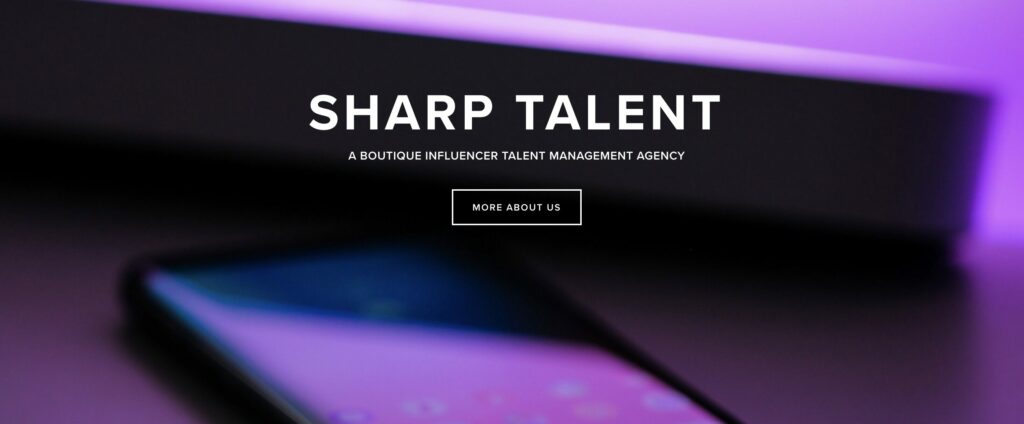 Sharp Talent has made a name for itself as a top-notch influencer talent management agency. With a focus on digital and influencer marketing, they help their clients rise to fame through strategic campaigns with well-known brands like Nivea, Uber Eats, and Warner Bros.
Sharp Talent is a real game-changer, selecting only the best and brightest influencers for their exclusive roster. They know what it takes to make an impact, and their team of experts work tirelessly to ensure their influencers' success. With a hand-picked selection process, influencers need to bring the heat with high engagement rates to even be considered for the Sharp Talent lineup.
For aspiring fitness influencers looking to make a name for themselves, Sharp Talent is the ticket to the big leagues. They are always on the lookout for the next big thing, and if you've got what it takes, send them an email via the contact form on their website. But beware, they only work with the crème de la crème – Sharp Talent only accepts submissions on an exclusive basis. Get ready to be sharp, focused, and ready to shine!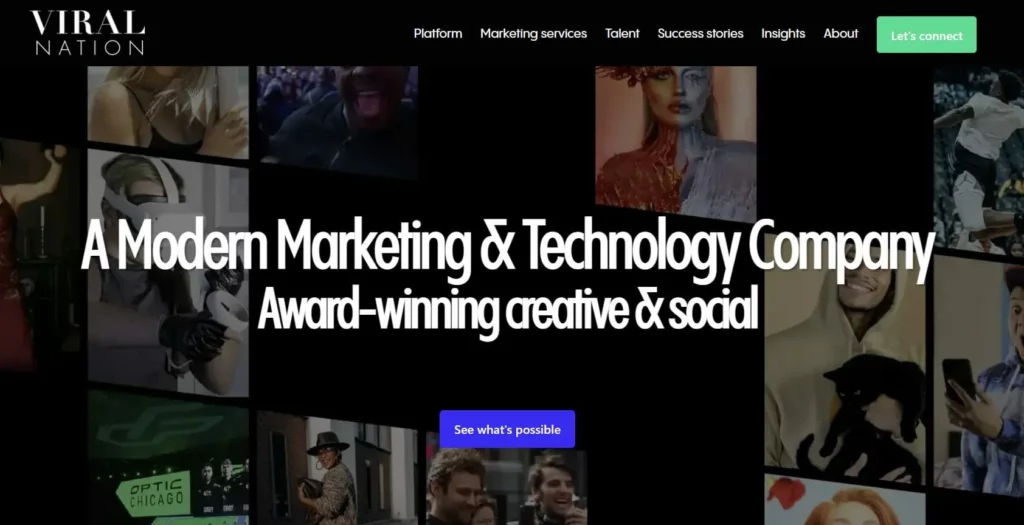 Viral Nation is the ultimate fitness influencer hub! They're the go-to destination for top fitness influencers looking to take their brand to new heights and secure lucrative deals. With a focus on fun and creativity, they help their influencer talent build their business, connect with the best brands, and create killer content.
From negotiating contracts to producing merchandise, to securing speaking engagements, and developing digital series, Viral Nation has got it all covered. They have a strong network of companies and brands, allowing them to find the perfect fit for every fitness campaign. Their passion for fitness and new media keeps them on the cutting edge of influencer marketing and helps their talent stay ahead of the game. Get ready to work up a sweat with Viral Nation!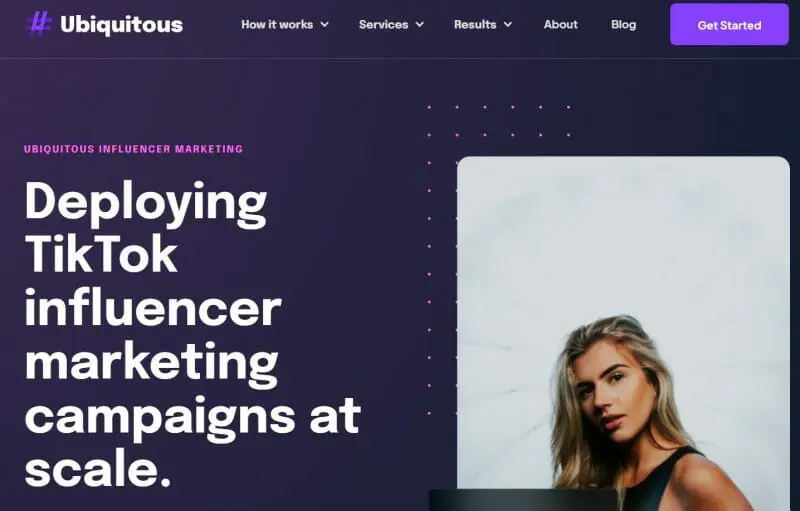 Get ready to dance your way to the top with Ubiquitous! This fitness influencer marketing agency is TikTok's favorite child, but they don't discriminate when it comes to other platforms like YouTube and Insta. They're always on the cutting edge, leading the charge of influencer marketing campaigns on the world's fastest growing social platform.
With a focus on proven methodologies and real-time data, they create campaigns that are sure to get your brand noticed. And with a roster of over 4,000 creators with a combined 4 billion followers, they've got the reach to make it happen. No need to stress over marketing strategies either – their team is here to take care of it all. Let's get this party started!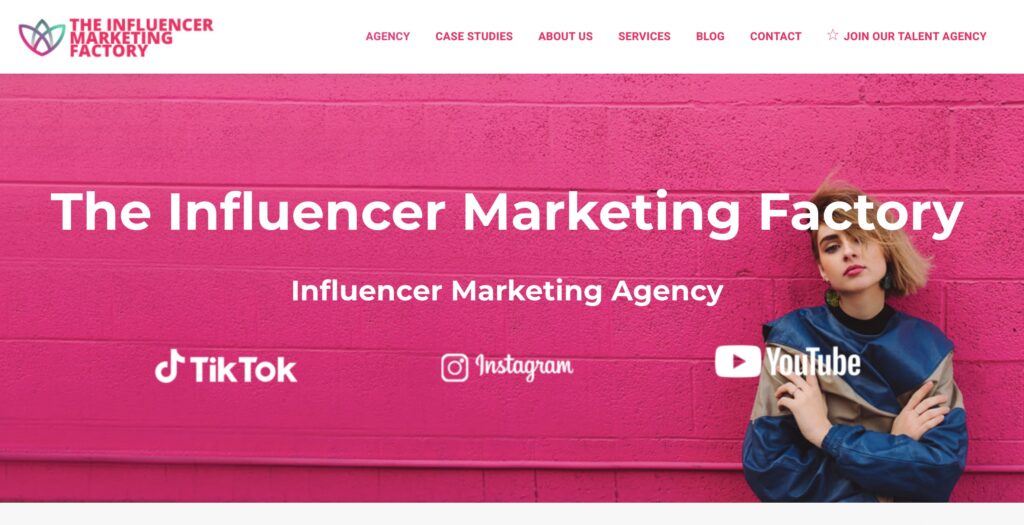 Pump up your brand with the Influencer Marketing Factory! These fit pro marketers are the muscle behind managing top talent on TikTok, YouTube, and Instagram. They'll help you flex your fitness brand with killer deals, PR support, and a killer personal brand. They've been crushing it with a heavy-weight list of clients, from Fortune 100 brands to local boutiques. Whether you're a beauty brand, health and fitness guru, fashionista, gaming legend, or foodie, the Influencer Marketing Factory has got you covered. They've even worked with big names in finance, pharma, and tech like Envato and BenQ. So don't waste your time, get ready to pump up your fitness brand with the Influencer Marketing Factory!
Engaging a Fitness Influencer Agency
Ready to take the plunge? Whomever you choose as a fitness influencer talent agency or marketing agency, make sure your fitness business has a tech stack to support your next phase of growth. From selling online workout plans to running fitness challenges and creating custom-branded fitness apps, the Exercise.com platform is the fitness influencer software you need to run your business.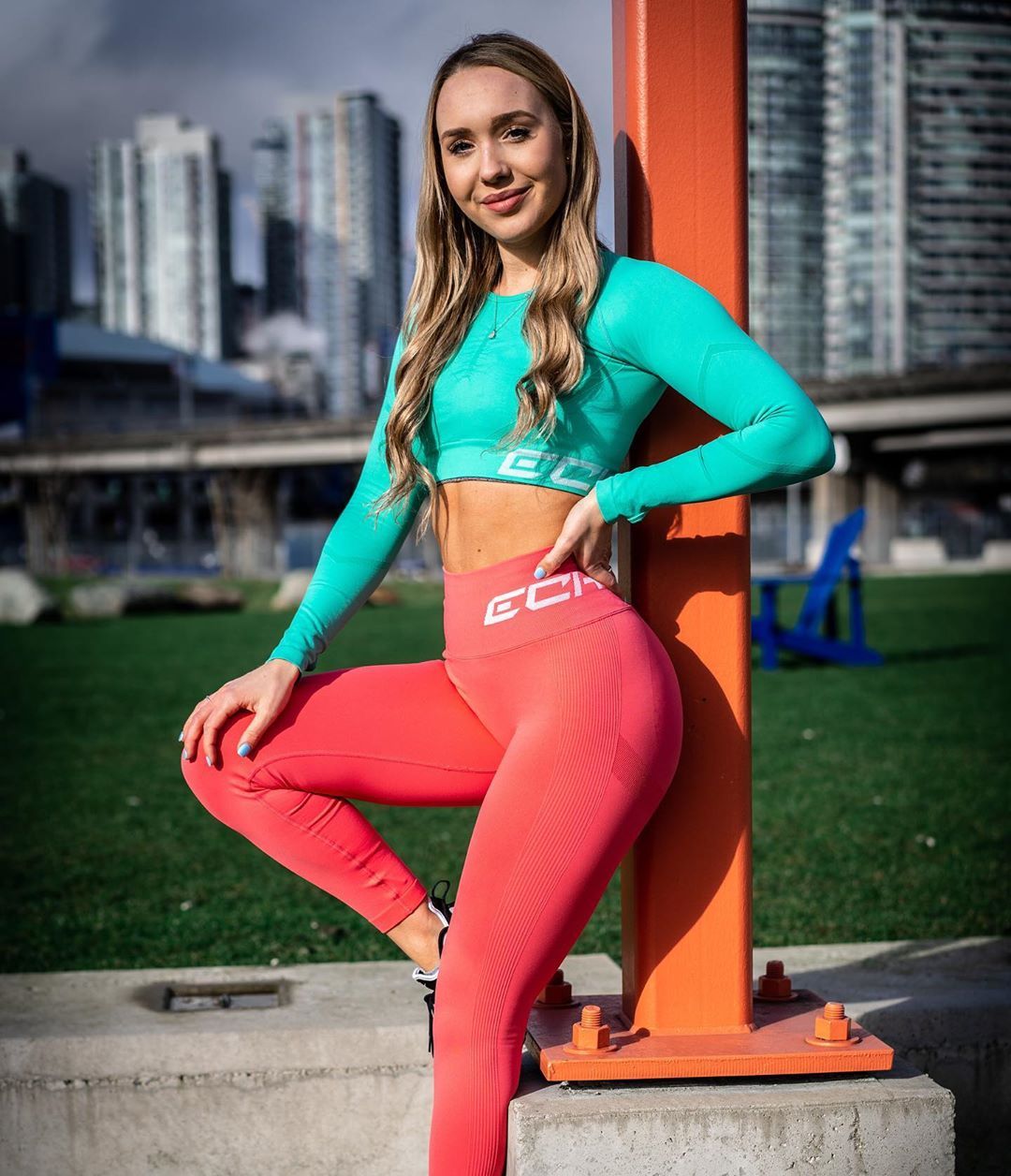 Exercise.com is amazing! Positively surprised by the efficiency at responding and helping out!
Erica Nangle
Owner, Erica Nangle Fitness