Fitness Influencer Brands Looking for Ambassadors and Influencers
Researching the top fitness brands looking for ambassadors and influencers can help you get the best benefits. Fitness ambassadors will be expected to promote products to friends, family, and followers to earn rewards like discounts and commissions. You can become a fitness brand ambassador to promote training gear, apparel, and even supplements. Read on if you want to learn how to become a workout brand ambassador.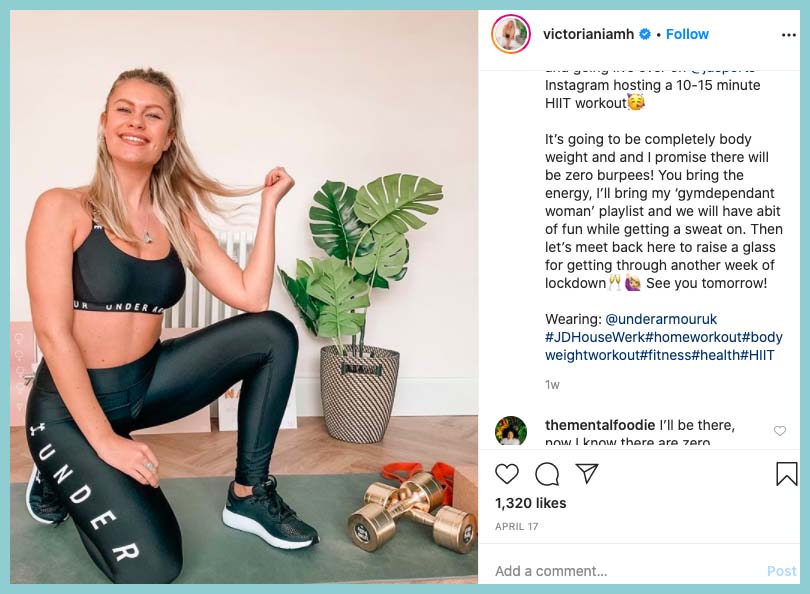 Many fitness brands looking for ambassadors can be found by browsing company websites and social media. The top fitness brand ambassador programs offer commissions, discounts, and even free products. You'll find fitness ambassador programs for gym equipment, nutrition plans, and fitness apparel. Let us help make your life easier with a big list of fitness brand ambassador programs so that you can apply to become a fitness ambassador.
Even if you are just starting out as a fitness influencer (go here to read our fitness influencer guide) this will help you get started learning how to monetize your fitness followers. Of course, learning how to become a fitness brand ambassador is just one way to earn money from your fitness business. Check out our fitness influencer software to do things like sell workout plans, run online fitness challenges, create online workout groups, and other ways to generate revenue as a fitness influencer. Get a demo here.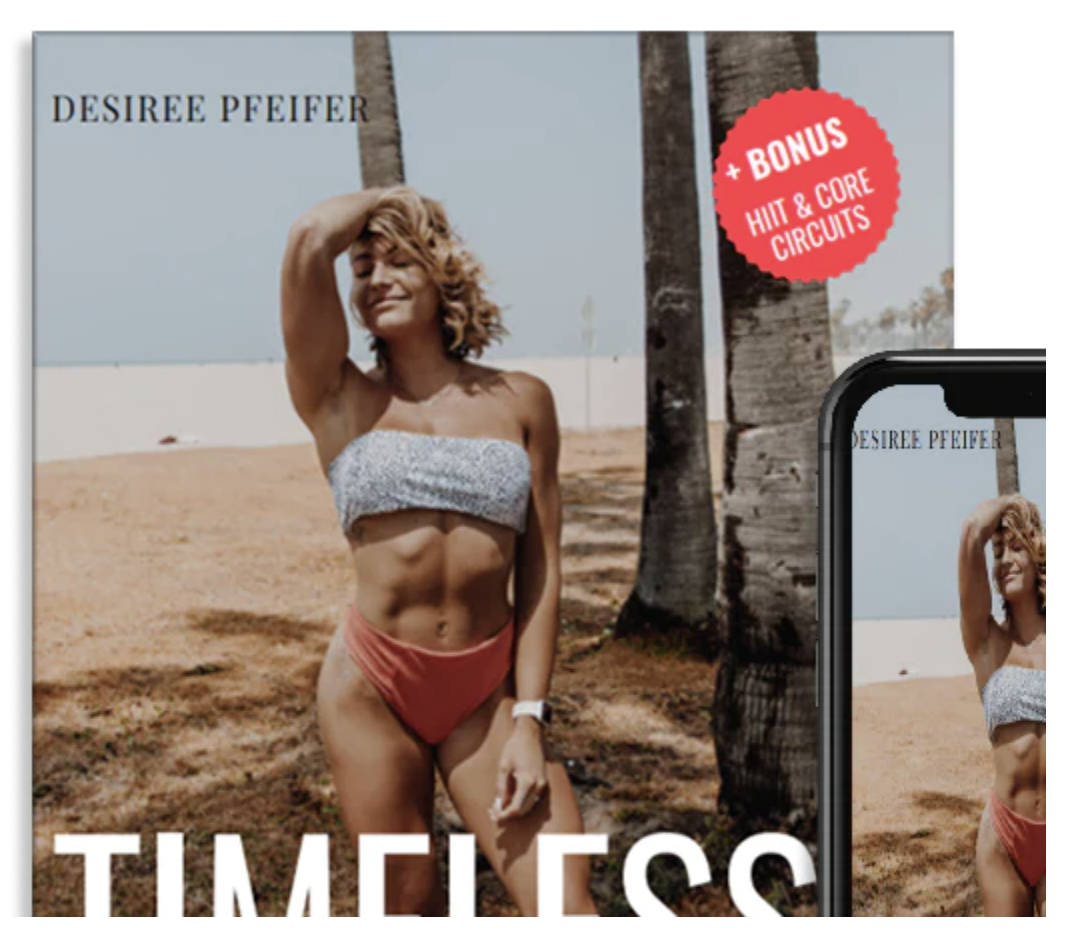 I am grateful to have been able to create an app for my online family to grow with, and be able to support a business that I believe in.
Desiree Pfeifer
CEO, DBFT LLC
How to Become a Fitness Brand Ambassador
Whether you're a personal trainer or a gym owner, you can also most likely benefit from teaming up with fitness brands looking for ambassadors. Combining ambassador discounts with customizable gym ecommerce software can help you market and grow your fitness brand.
Fitness brand ambassadors usually enjoy exciting benefits like discounts, commissions, and even free products. We'll help identify some of the best fitness ambassador programs and how to become a brand ambassador.
Ready to become a fitness brand ambassador? Read on to learn how you capitalize on fitness brand ambassador perks today. Get more than just a fitness brand ambassador job but review fitness brand ambassador programs to find the one that best aligns with you and your community.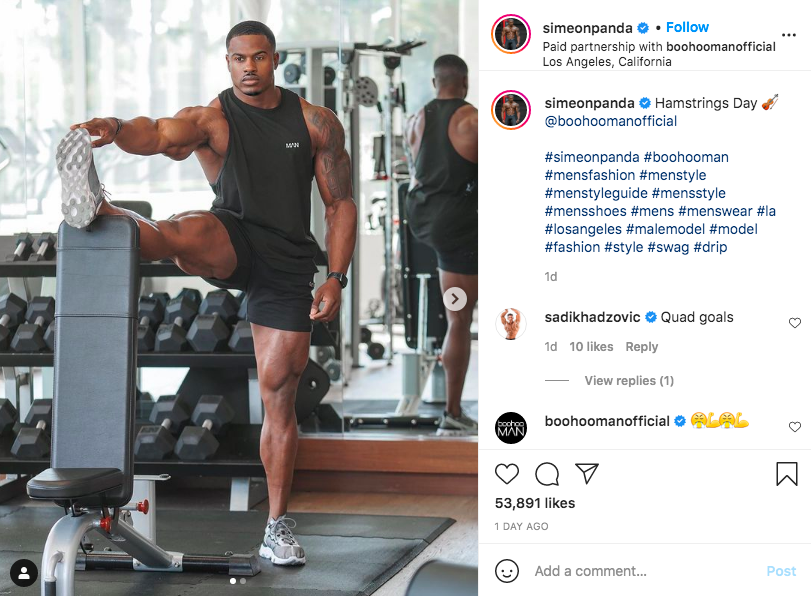 Read More: Best Fitness Software for Influencers
Top Fitness Brand Ambassador Programs
There are a few routes you can go with fitness brand ambassador programs. You'll find options for apparel, equipment, and even supplements. Brand ambassador programs are available from many fitness companies, big and small.
Some larger ambassador programs will hire ambassadors like traditional employees, whereas others will offer commissions based on sales or even your follower count. Brand ambassadors are basically an additional form of marketing for fitness companies, so a large following is desirable for fitness businesses.
How do I become an ambassador for fitness brands? To join one of the top fitness brands looking for influencers, you'll likely want a large following on all major social media outlets. It may also be beneficial to have some experience marketing or promoting products or events.
If you don't have a large following, or you're just starting your fitness business, you can become a fitness brand ambassador for smaller companies that provide similar benefits. Which fitness brands are looking for brand ambassadors? Read on for a list of gym brands looking for ambassadors and influencers, then learn how to become a fitness clothing ambassador, nutritional supplement ambassador, and more.
#1 – Four Athletics
Four Athletics is one of the top fitness apparel ambassador programs out there. This wholesale company offers an array of benefits to ambassadors, including but not limited to:
Discounts
Commissions
Sweepstakes Entries
Product Development Insight
Many fitness brand ambassador programs offer either discounts or commissions, so Four Athletics offers benefits that outperform many of its competitors. If you want to become a brand ambassador for workout clothes, you can apply on the Four Athletics website to be considered as a brand ambassador.
#2 – GymWolf
GymWolf offers another leading fitness apparel brand ambassador program. Like Four Athletics, GymWolf offers both discounts and commissions. GymWolf ambassadors earn 10% of each sale they generate with friends, family, and so on.
GymWolf also offers sponsorships to those gym apparel ambassadors and athletes who are largely successful. Again, fitness brand ambassadors are supposed to help fitness businesses expand. You'll need to be visible to many clients to experience great success as an ambassador. Visit the GymWolf website to learn more and fill out a fitness ambassador application.
#3 – Titan Fitness
Unlike GymWolf and Four Athletics, Titan Fitness focuses more on selling gym equipment than apparel. Titan Fitness still offers the same primary benefits offered by the previous fitness brands, but they actually have two levels of ambassadors.
If you become a successful Titan Fitness brand ambassador, you could potentially be upgraded into a Titan Advocate, in which you'll earn additional benefits. One of these benefits includes receiving free products to test and review. Most brand ambassadors are seeking promotional materials they can use and enjoy.
Titan Fitness has become a strong competitor in the fitness equipment industry in recent years. They offer affordable equipment for commercial and home gyms, including equipment used for strongman and tactical training. Go to the Titan Fitness website for more information.
#4 – COREFX
COREFX is another fitness equipment provider that offers strong ambassador perks. COREFX emphasizes functional training equipment like medicine balls, battle ropes, boxes, and more.
If you decide to pursue a brand ambassador program with an equipment company like Titan Fitness or COREFX, you'll be able to feature company-specific equipment in your workouts with Exercise.com's customizable workout software.
Go to the COREFX website for more info.
#5 – Uprise Nutrition
As mentioned above, there are a handful of routes to take when finding the best fitness brand ambassador programs. Fitness nutrition brands can appeal to those in gyms or fitness studios. Considering 8% of people in a recent study reported having already tried delivered diet plans, there's a big market for nutrition plans and consultation.
For nutrition brands learning how to start a fitness brand ambassador program, this is a useful statistic considering you can market to a large assortment of prospective clients. It's also worth noting that free products could go a long way in the right hands.
Uprise rose to the challenge by creating a tiered brand ambassador program that rewards brand ambassadors who work hard. With Uprise, there are three tiers of ambassadors, each with a different discount and commissions level, depending on performance. Of course, those who produce the most will be gifted the largest volume of free products.
Uprise offers different supplements, nutrition plans, and even apparel. This is where versatile ecommerce software becomes valuable as it allows clients to purchase a variety of products. Incorporating a custom-branded fitness app could help make all of these products even more accessible. Visit the Uprise Nutrition website for more info.
I sold a workout program and matched my yearly salary of in-person training within two weeks of selling to my community!
Paul Fabritz
Founder and BS, CSCS, NSCA-CPT, ACE, FMS, PJF Performance
Other Top Fitness Brands with Influencer Programs
Here is a list of popular fitness brands that have ambassador or influencer programs that you can explore and apply to:
Nike
Adidas
Reebok
Under Armour
Lululemon
Puma
ASICS
Gymshark
Fabletics
New Balance
It's important to note that while these fitness brands may have ambassador or influencer programs, they may not always be actively seeking new fitness influencers or ambassadors. Additionally, the requirements and qualifications for becoming an ambassador or influencer for each brand may vary. It's recommended that you research the specific programs and reach out to the brands directly for more information. As always, focus on growing your fitness brand and good things will come. Read more here: Fitness Influencer Marketing Ideas.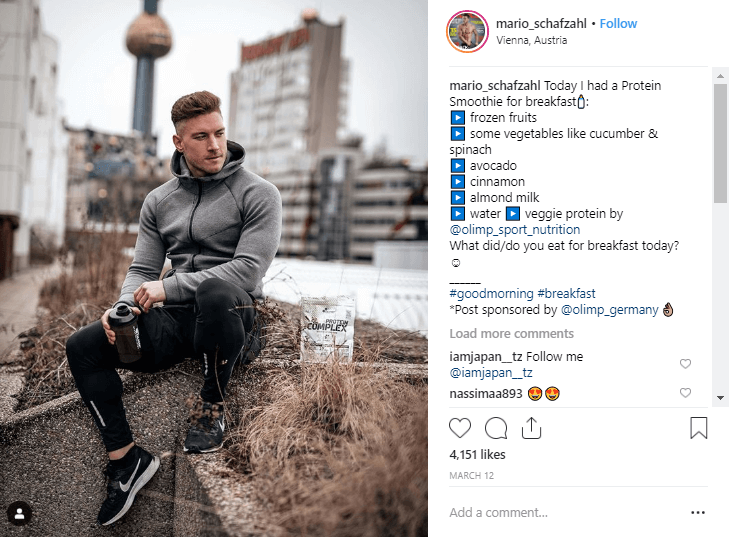 How much do fitness brand ambassadors make?
The earnings of fitness brand ambassadors can vary widely based on the brand they're promoting, their level of influence, and the terms of their agreement. Some ambassadors may earn a few hundred dollars per promotion, while top influencers can earn thousands or even tens of thousands for a single post or campaign.
Read More:
How do you become a brand ambassador for fitness?
To become a brand ambassador for fitness:
Build a solid online presence, especially on platforms like Instagram, YouTube, and TikTok.
Demonstrate genuine passion for fitness.
Engage regularly with your audience to build trust and credibility.
Reach out to fitness brands or wait for them to approach you once you've built a sizable following.
Do fitness ambassadors get paid?
Yes, many fitness ambassadors receive monetary compensation. However, the payment structure can vary; some are paid per post, some receive a monthly stipend, and others work on commission from sales generated through their promotions.
How do you become a fitness clothing brand ambassador?
To become a fitness clothing brand ambassador, start by consistently sharing content related to fitness fashion on your social media platforms, engage with clothing brands you love, and build an authentic following. Brands are more likely to partner with influencers who genuinely resonate with their products.
How much does Gymshark pay ambassadors?
Specific payment details for Gymshark ambassadors are confidential and vary depending on the ambassador's reach and agreement terms. However, Gymshark is known to work with a range of influencers, from micro-influencers to big names in the fitness industry.
Read More: How much does Gymshark pay influencers?
Is it hard to become a fitness ambassador?
It can be competitive, given the popularity of the fitness industry on social media. However, with consistent effort, authenticity, and a unique voice or perspective, it's possible to stand out and attract brands.
Do Lululemon ambassadors get free clothes?
Yes, Lululemon ambassadors typically receive free products from the brand as part of their partnership.
Do fitness brand ambassadors get free clothes?
Often, yes. Many fitness clothing brands provide their ambassadors with free merchandise to wear, promote, and showcase on their platforms.
How can you get Lululemon to sponsor you?
Building a strong community presence, aligning with Lululemon's brand values, and having a significant local or online influence can increase your chances. Engaging with local Lululemon stores, attending their events, and forming genuine relationships can also help.
Do fitness apparel ambassadors get paid?
Many do, either through direct payments, commissions on sales, or both. Compensation varies based on the brand and the ambassador's influence.
What is a Lululemon ambassador?
A Lululemon ambassador is a community influencer that the brand partners with. They typically share the brand's core values and have a significant presence, either locally or online, where they promote Lululemon products.
How do you become a paid fitness influencer?
Build an authentic following on social media platforms.
Consistently produce high-quality content.
Engage with your audience.
Network with brands and other influencers.
Stay updated on fitness trends and knowledge.
How do I become a clothing influencer?
Showcase your unique style and fashion insights on social platforms.
Engage with your followers and respond to comments.
Collaborate with other influencers or brands.
Attend fashion events or shows to network.
Reach out to brands for potential partnerships.
Can anybody be a fitness brand ambassador?
In theory, yes. However, brands typically look for individuals who align with their values, have a genuine passion for fitness, and possess an engaged following.
Do fitness brand ambassadors get paid well?
It varies. Some top fitness influencers make substantial incomes, while others may receive modest payments or product gifts.
Do nutrition supplement brand ambassadors make good money?
It depends on the brand and the ambassador's reach. Some earn well, especially if they receive commissions on sales generated from their promotions.
What does a fitness brand ambassador do?
A fitness brand ambassador promotes a fitness brand's products or services, typically through social media or community engagement. This can involve creating content, attending brand events, or providing feedback to the brand.
How can Exercise.com help me run a fitness influencer business?
Exercise.com offers a comprehensive platform for fitness professionals. As a fitness influencer, you can use it to host and stream fitness videos, sell workout plans, manage clients, and track metrics. It provides a centralized platform for all your business needs, making it easier to manage your influencer activities and monetize your content. Booking a demo with Exercise.com can provide further insights into how it can bolster your influencer business.
Fitness Brands Looking for Ambassadors: The Bottom Line
As a fitness professional, you can increase your outreach and aesthetic by becoming a fitness brand ambassador. Whether you want to promote apparel, equipment, or nutrition-based products, there is an assortment of fitness brands to choose from.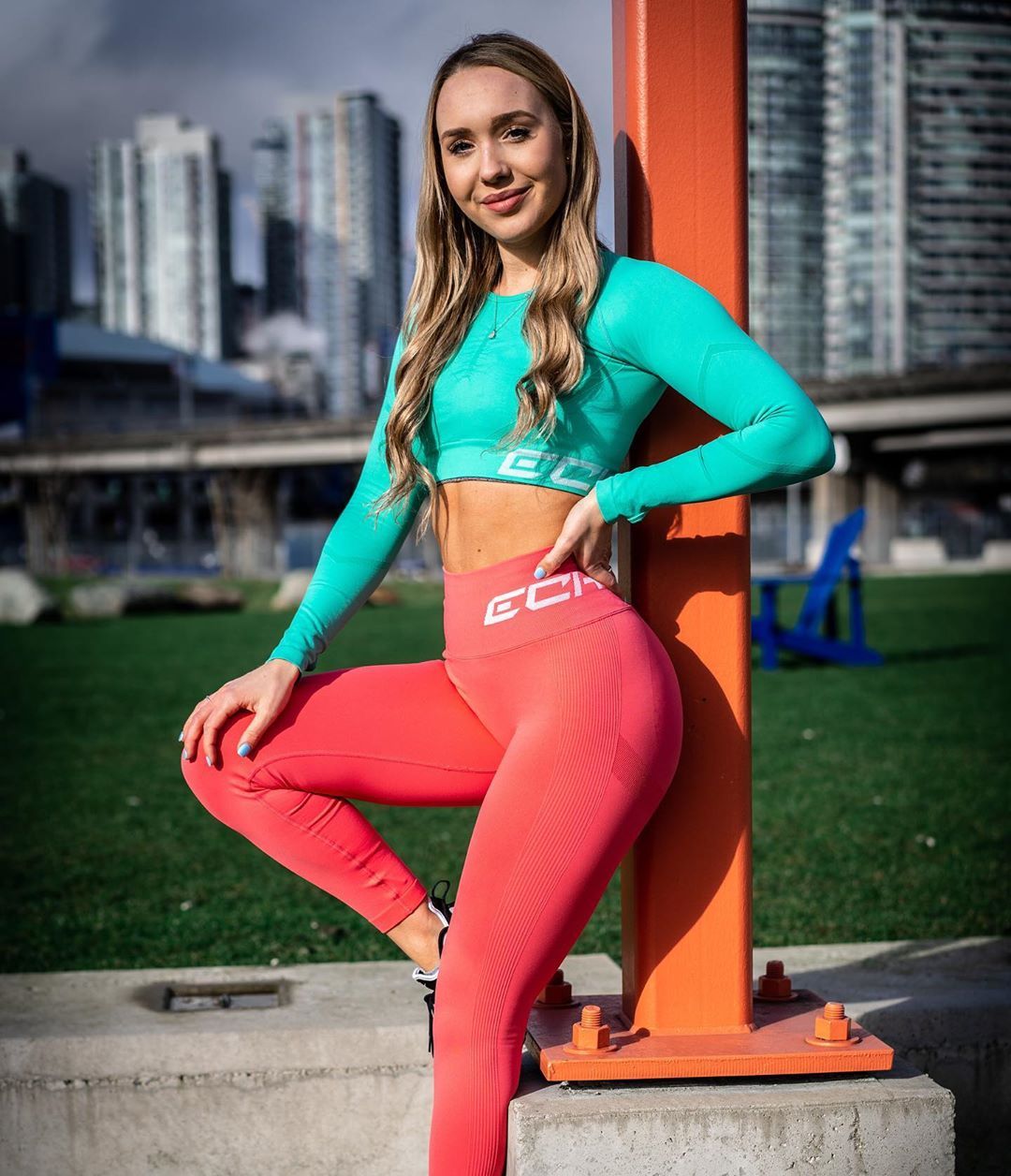 Exercise.com is amazing! Positively surprised by the efficiency at responding and helping out!
Erica Nangle
Owner, Erica Nangle Fitness
Representing one of the top fitness brands looking for ambassadors could help you grow your fitness business. Learn how Exercise.com can help you promote and grow your fitness business by booking a demo today.