Best Fitness Influencer Hashtags
As a fitness professional and fitness influencer, utilizing the best fitness influencer hashtags on your posts can help increase your visibility, reach a wider audience, and attract new followers. Here is a comprehensive list of the best fitness hashtags for fitness influencers to get followers, and how to use them effectively.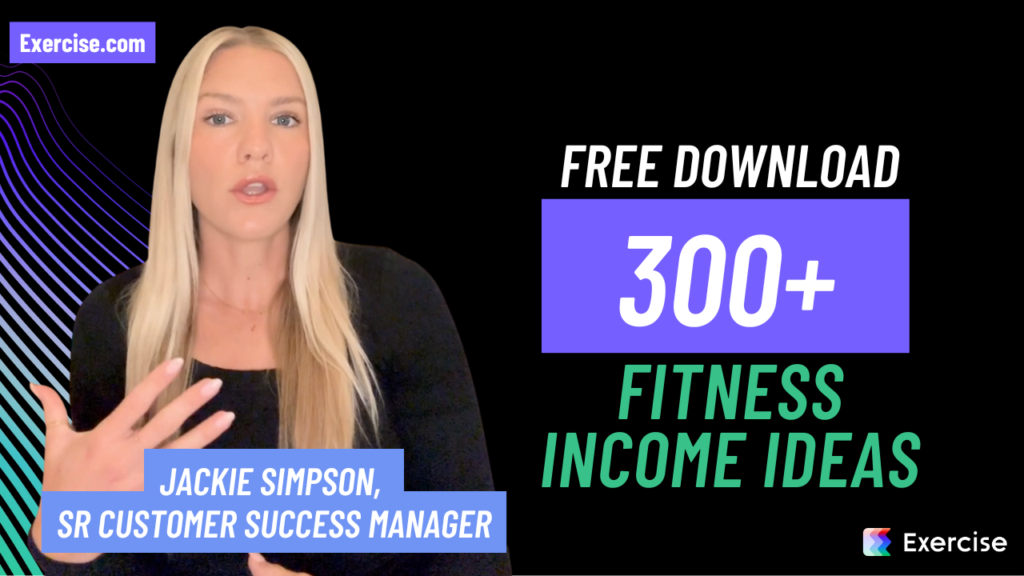 Then read the fitness influencer guide, check out our fitness influencer software, and get a demo to start growing your fitness influencers and monetizing them.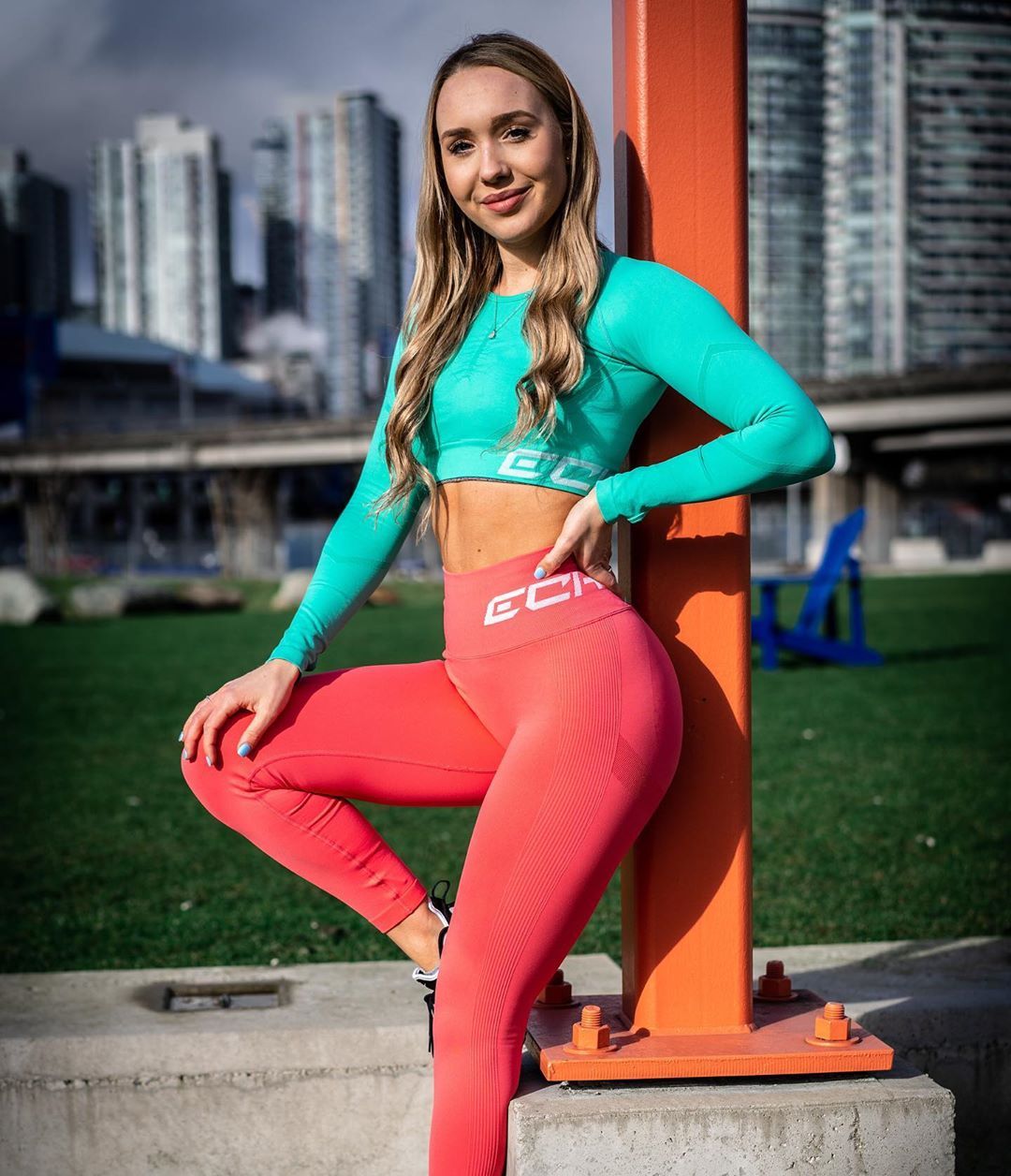 Exercise.com is amazing! Positively surprised by the efficiency at responding and helping out!
Erica Nangle
Owner, Erica Nangle Fitness
Use the best gym management software platform and the best software for fitness influencers around, Exercise.com, to not only run your gym in-person, but run an online fitness influencer business as well. Did you know you can sell workout plans online, run online fitness challenges, deliver macros, engage with email, SMS, and in-app notification, all through your own custom-branded fitness apps? Don't just engage, monetize your gym social media followers.
Want to learn more? Get a demo now!
Read More:
Easy Copy-and-Paste Fitness Hashtags
Here's a list of 10 categories of fitness hashtags, each with 10 hashtags in each category so that you can copy and paste with ease:
General Fitness: #fit #fitness #workout #fitlife #gymlife #motivation #fitfam #fitgirl #fitboy #bodygoals
Bodybuilding: #bodybuilding #bodybuilder #muscle #fitphysique #aesthetics #gainz #fitbody #liftingweights #fitnessmodel #fitaddict
Yoga: #yoga #yogalife #yogainspiration #yogaeverydamnday #yogapose #yogapractice #namaste #mindbody #yogafit #yogalove
Running: #run #runner #running #runnersofinstagram #instarunners #marathon #runnerscommunity #runhappy #runtoinspire #trailrunning
CrossFit: #crossfit #crossfitlife #crossfitcommunity #crossfitlove #crossfitgames #WOD #fitcrossfit #crossfitter #crossfitgirl #crossfitboy
HIIT: #HIIT #HIITworkout #highintensitytraining #cardiotraining #fitHIIT #HIITcardio #HIITfit #HIITlove #HIITlifestyle #HIITbody
Gym Workouts: #gym #gymlife #gymrat #gymflow #fitgym #fitatanyage #gymtime #gymworkout #gymselfie #gymmotivation
Dance Fitness: #dancefitness #dancefit #fitdance #danceworkout #danceclass #fitdanceclass #dancefloor #dancefitlife #fitdancelife #dancecardio
Healthy Eating: #healthyeating #fitfood #healthylifestyle #healthyliving #healthyeats #cleaneating #nutrition #fitnutrition #fitmeals #fitdiet
Outdoor Fitness: #outdoorfitness #outdoorworkout #fitoutdoors #outdoorlife #naturefitness #outdooradventure #outdoorgym #fitnature #outdoorbody #fitoutdoorlife
Bonus Fitness Hashtags for More Followers
Grow your Instagram, TikTok, and YouTube followers with these hashtags:
Workout-Specific: #Yoga #HIIT #CrossFit #Pilates #WeightLifting #BodyBuilding #Cardio #Running #Cycling #Boxing
Health & Wellness: #HealthyLiving #MindBody #Meditation #Nutrition #Mindfulness #CleanEating #Wellness #FitnessMotivation #StressRelief #PositiveVibes
Fitness Goals: #FitFam #WeightLossJourney #BulkUp #LeanMuscle #Gainz #GetFit #FitGoals #HealthyHabits #StrongNotSkinny #FitnessChallenge
Active Lifestyle: #OutdoorAdventure #Hiking #RockClimbing #Surfing #Skateboarding #Snowboarding #Biking #Camping #Kayaking #Backpacking
Inspirational: #FitnessMotivation #FitQuotes #FitThoughts #FitInspiration #WorkoutMotivation #SweatEqualsSuccess #HealthyMind #FitLife #NoExcuses #TrainHard
Gym & Fitness Community: #GymLife #FitFam #FitCommunity #FitnessJunkie #GymAddict #SweatSesh #FitnessFreaks #FitFriends #GymFlow #WorkoutBuddy
Fitness Fashion & Gear: #FitFashion #ActiveWear #GymStyle #WorkoutWear #FitnessGear #GymClothing #Sportswear #SweatStyle #Athleisure #GymAttire
Body Transformation: #TransformationTuesday #BeforeAndAfter #BodyPositive #ProgressNotPerfection #WeightLossMotivation #HealthyBody #HealthyMind #StrongerEveryDay #FitTransformation #MuscleGain
Fitness Challenges: #30DayChallenge #21DayFix #7DayChallenge #10DayChallenge #100DayChallenge #AbsChallenge #ArmsChallenge #LegDay #BootyChallenge #CoreChallenge
Mind & Body Connection: #YogaLife #Breathe #Meditation #MindBody #YogaEveryDamnDay #MindfulMovement #YogaForLife #PeaceOfMind #Balance #Gratitude
Read More: Gym Social Media Post Ideas
What is the number one fitness hashtag?
The number one fitness hashtag based on popularity across Instagram, TikTok, and Facebook is #fitness.
Best Personal Trainer Hashtags
The ISSA shares some of the top personal trainer hashtags:
#fitsporation
#fitnessmodel
#fit
#workout
#instafitness
#gymlife
##getfit
#fitnessaddict
#gym
#fitnessmotivation
Bonus: Best Fitness Influencer Apps
Best Fitness Hashtags
Additional popular fitness hashtags to copy and paste easily are here:
#Fitness #Instafit #Getfit #Fitspiration #Fitnessaddict #Fitnessmotivation #Fitnesslife #Fitnesslifestyle #Fitnessgoals #Fitnessfreak #Fitnessfreaks #Fitnesstips #Fitnessinspiration #Fitnessblogger #Fitnessfun #Fitnessjourney #Fitnessgoal #Fitnessfood #Fitnesslove #Fitnesstransformation #Fitnesscoach #Fitnessforlife #Fitnessphysique #Fitnesswear #Fitnessjunkie #Fitnessguru #Fitnessaddicted
Best Yoga Influencer Hashtags
Yoga #Yogi #Yogalife #Yogalove #Yogainspiration #Yogafit #Yogaeverydamnday #Yogalove #Yogagirl #Yogagram #Yogaeverywhere #Ashtanga #Asana #Vinyasa #Bhakti #Pranayama #YogaFlow #YogaChallenge #Yogapants #Yogaposes #SelfLove #Namaste #Flexibility #PracticeDaily #Meditation #YogisOfIG #Yogaholic #BendDontBreak #MyYogaLife #SelfPractice
Best Bodybuilding Influencer Hashtags
#Bodybuilding #Bodybuildingmotivation #Bodybuildinglifestlye #Strongwomen #Powerlifter #Powerbuilding #Liftingweights #Weightlifting #Olympiclifting #Olympicweightlifting #Powerliftingmotivation #Squats #Benchpress #Absworkout #Legworkout #Legday #ChestDay #Backday #Arms #Shoulderworkout #Glutes #Lats #Pullups #Deadlift #Biceps
Best Running Influencer Hashtags
Running #Run #RunnersOfInstagram #FurtherFasterStronger #RunningMotivation #Marathon #MarathonTraining #SeenOnMyRun #TrailRunning #InstaRunners #CrossCountry #Instarunners #LoveRunning #RunnerLife #RunningCommunity #RunningShoes #RunItFast
Best Fitness Motivational Hashtags
FitQuote #FitnessMotivation #Fitspo #GetFit #GoalSetting #YouCanDoIt #FitnessGoals #TrainHard #NoExcuses #MondayMotivation #BodyGoals #PhysiqueGoals #Mirrin #Hardworkdedication #GymMotivation #GoGetIt #DreamBig #JustDoIt #Iwill #BestLifeProject #Alwaysinbeta #Betterforit #Findyourstrong
Best Workout & Gym Hashtags
#GymLife #Workout #LegDay #ChestDay #TrainHard #Gains #Toning #Squats #AbWorkout #Cardio #GirlsWhoLift #WeightTraining
Best Healthy Eating Hashtags
#Health #EatClean #HealthyFood #HealthyEating #HealthyLifestyle #Nutrition #CleanEating #MealPrep #FitFood #Vegan #MuscleFood
What fitness hashtags get the most views and attention?
While #fitness is the most popular fitness hashtag (hey, it's in the name), there are often top trending fitness hashtags that surge to become the most popular over a given time period. Here is a list of some of the fastest growing fitness trend hashtags (just keep in mind, by definition, these change fast so becoming active in platform and observing and riding fitness trend hashtags, workouts, dances, etc. can all be ways to ride the wave to your benefit and get more fitness followers):
#fitnessmotivation
#fitnessmodel
#fitnessaddict
#fitnessgirl
#fitnessjourney
#fitnesslife
#fitnesslifestyle
#fitnessgoals
#fitnessfreak
#fitnessfood
#fitnessgear
#fitnessinspiration
#fitnessgirls
#fitnessbody
#fitnessfreaks
#fitnesscoach
#fitnesstrainer
#fitnessblogger
#fitnessmodels
#fitnesstips
Best Instagram Fitness Hashtags
Here are the top Instagram fitness hashtags that can, of course, also be used as some of the best hashtags for Instagram Reels too:
#fitness
#motivation
#bodybuilding
#training
#health
#lifestyle
#fitfam
#sport
#gymmotivation
#personal trainer
#crossfit
#muscle
#exercise
#weightloss
Best TikTok Fitness Hashtags
#fitness
#gym
#workout
#fit
#fitnessmotivation
#motivation
#bodybuilding
#training
#health
#fitfam
#lifestyle
#sport
#crossfit
#gymlife
Best Facebook Fitness Hashtags
#fitnessfreak
#fitnessjourney
#fitnessmodel
#fitbody
#fitnessfun
#fitnessforlife
#fitnesslifestyle
#fitnessgoals
#crossfit
#fitnessvideos
#nutrition
#training
#gymgirls
#gymlifestyle
#fitnesstips
#sixpack
#healthy
#sportlifestyle
#strongnotskinny
#weighttraining
Best YouTube Fitness Hashtags
#fitness
#fitnessmotivation
#getfitnow
#gymgang
#fitforlife
#exercise
#stayfit
#fitnesscommunity
#gymboss
#fitlife
#bodygoals
#fitfamuk
#fitnessmodels
#weightlossjourney
#bodybuildinglife
#flexibility
#bodybuildingclub
#fitnessvideos
#absworkout
#gymliving
Best Twitter Fitness Hashtags
#exercise
#diet
#health
#fitness
#body
#weight
#workout
#yoga
#video
#energy
#training
#water
Fitness Community Hashtags
#fitfam: One of the most popular hashtags in the fitness community, it encompasses a wide range of fitness-related content, from healthy eating to intense workouts.
#fitlife: A catch-all hashtag for the healthy and active lifestyle, including both fitness and wellness content.
#fitjourney: A hashtag that focuses on personal journeys and progress, highlighting the ups and downs of fitness and wellness.
Workout-Specific Hashtags
#cardio: A hashtag for all types of cardio workouts, from running to jumping jacks.
#strengthtraining: A hashtag for resistance training, weightlifting, and other strength-focused workouts.
#yoga: A popular hashtag for yoga enthusiasts, including both in-person and online classes.
Healthy Eating Hashtags
#healthyfood: A hashtag for all things related to healthy eating, including recipes, nutrition tips, and meal prep.
#cleaneating: A hashtag that emphasizes a diet focused on whole, unprocessed foods.
#vegan: A hashtag for those following a plant-based diet and lifestyle.
Lifestyle Hashtags
#mindandbody: A hashtag that focuses on the connection between physical and mental wellness, including mindfulness and stress-management techniques.
#fitgirl: A hashtag for female fitness enthusiasts, emphasizing female empowerment and strength.
#fitguy: A hashtag for male fitness enthusiasts, emphasizing male strength and athleticism.
Additional Fitness Hashtags
#motivationmonday: A hashtag for motivational posts and quotes, to help get followers motivated for the week ahead.
#transformationtuesday: A hashtag for posts highlighting personal transformations and progress, often accompanied by before and after photos.
#workoutwednesday: A hashtag for workout-related posts, from motivational quotes to videos of intense training sessions.
Using Hashtags Effectively
Use a combination of general and niche hashtags to reach a wider audience, while still being specific to your content.
Avoid using too many hashtags, as this can be seen as spammy and detract from the quality of your post.
Mix up your hashtags, and don't use the same ones repeatedly, as this will help you reach new followers.
Using the right hashtags on your fitness influencer posts can help you reach new followers and build a strong community of like-minded individuals. The above list of fitness hashtags provides a good starting point, but don't be afraid to experiment and find what works best for you and your unique brand.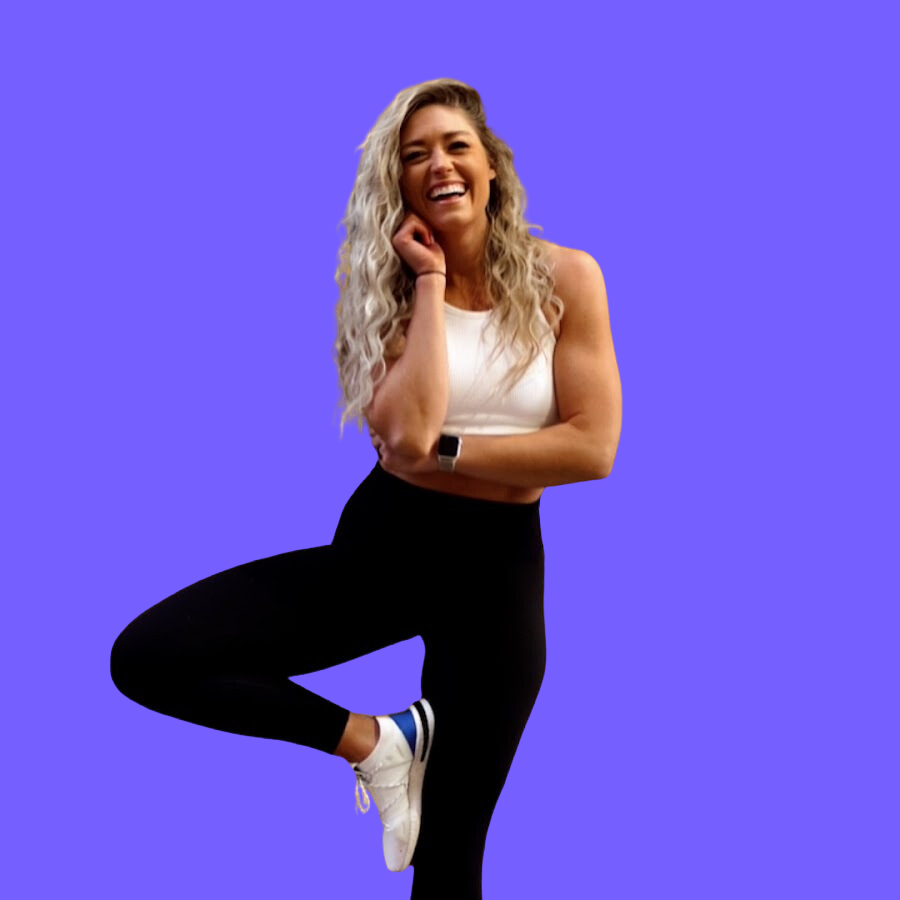 Our overall experience with Exercise.com is a breeze. We love how easy it is to integrate this app with our current workflow while providing great fitness programs for our customers and save us time in the process.
Julie Ledbetter
Owner, Ledbetter Fitness
Grow Your Fitness Influencer Business
From fitness automations to online workout challenges, selling online workout plans, creating a workout group, to much, much more, get a demo today and see how we can help super charge your fitness influencer business.
Read More: Fitness Influencer Marketing Ideas