250+ Personal Trainer Company Name Ideas in 2023
Discover the best personal trainer company name ideas for your fitness business. Find the best personal trainer business name ideas today. From funny names like Buns N' Guns Training to creative names like PowerPulse Fitness, we've got you covered with a big list of hundreds of personal training business name ideas.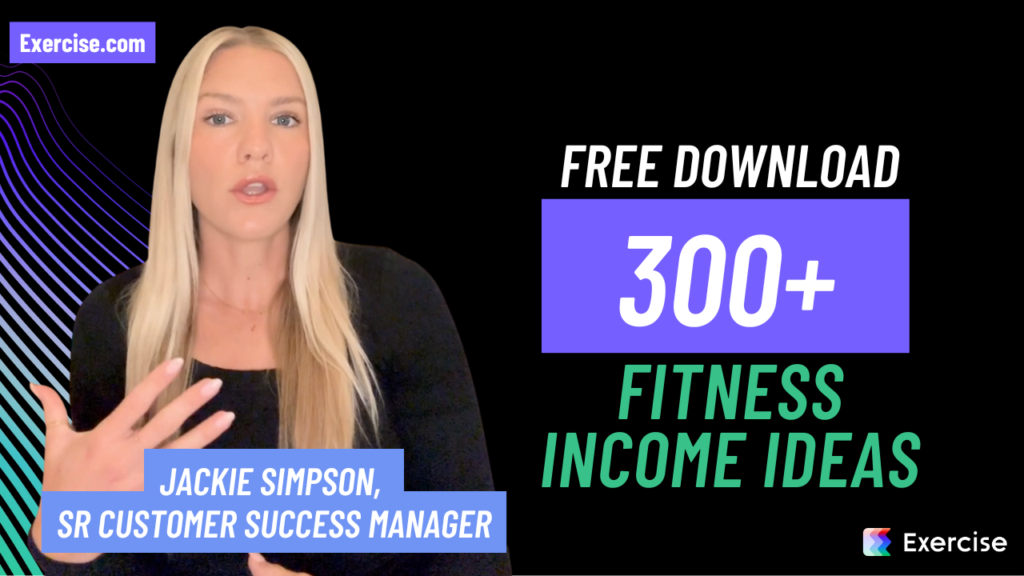 Choosing the right name for your personal training business is crucial. It's the first impression you make on potential clients and plays a significant role in branding your business. But coming up with a unique and catchy personal trainer business name can be challenging. That's why we're here to help! In this article, we'll share some inspiring personal trainer company name ideas that will make your fitness brand stand out from the crowd. Branding is a big part of personal training business marketing and gym marketing, so taking the time to pick the best personal training business name is worth it.
Exercise.com is not just a gym management software and personal training software platform; it's your partner in success. Our robust platform offers a suite of features to help you manage and grow your personal training business, including customizable branded fitness apps, client engagement tools, and comprehensive reporting capabilities. With Exercise.com, you can elevate your brand and create a memorable identity that resonates with your target audience. Be sure to check out our list of gym name ideas, fitness app name ideas, personal trainer domain name ideas, personal training studio name ideas, our guide on how to name a fitness business, and more to really get your creative juices flowing.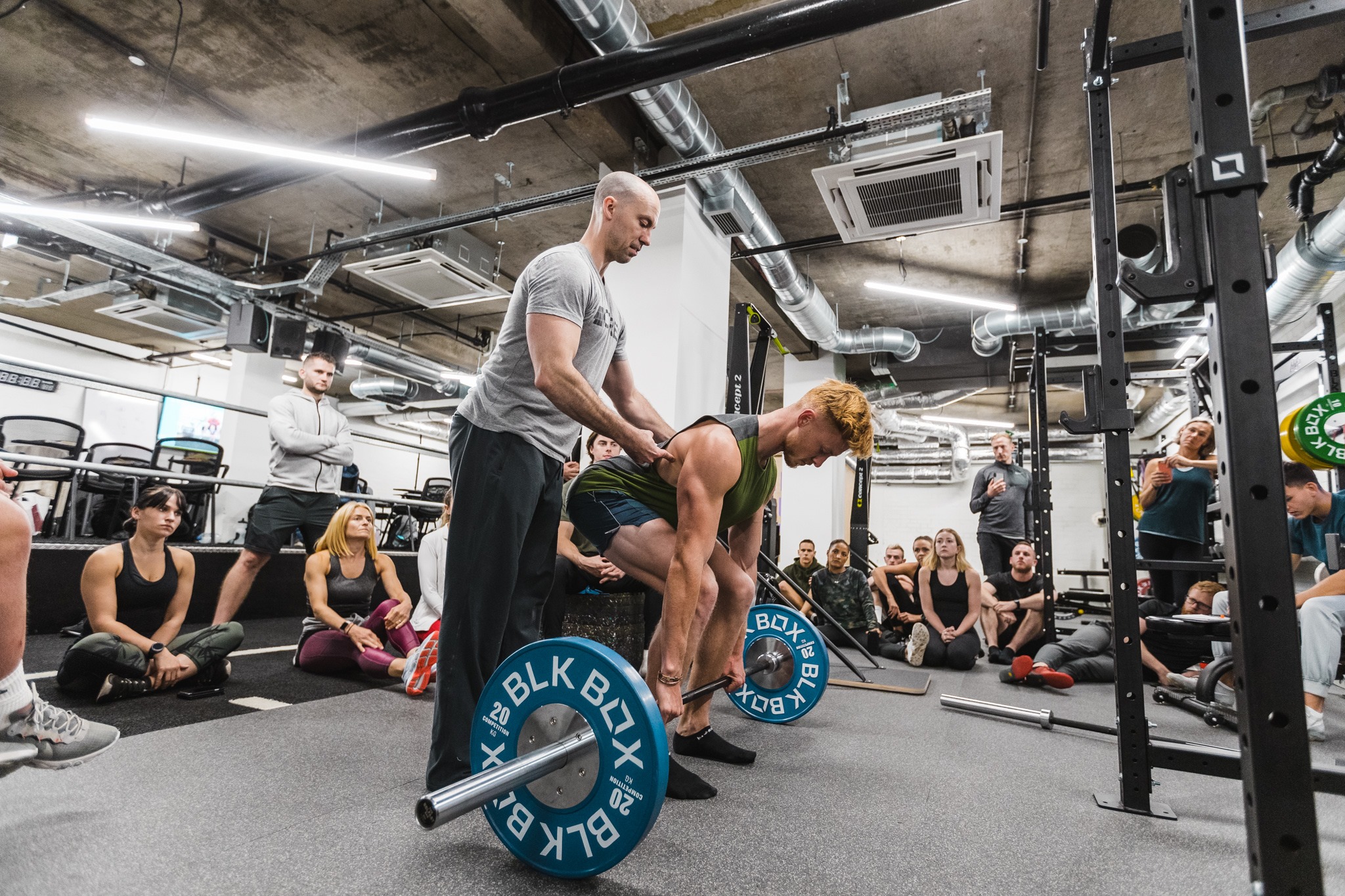 Exercise.com makes my life easier by providing an all-in-one solution and the opportunity to help those who otherwise would never have access to my programming!
Tony Gentilcore
Founder, Core Online
Ready to find the perfect name for your personal training company? Unlock your creativity and let Exercise.com be your guide as you explore our best gym management software and best personal training software solutions. Book a demo today and discover how we can help you build a strong and recognizable fitness brand.
Best Personal Trainer Name Ideas
Read for the best trainer name ideas? Check these out:
PrimeBody Fitness
ShapeShifters Training
VitalEdge Fitness
LiftSpirit Personal Training
CoreClimb Fitness
AthletiCurve Training
BodyRevamp
PowerPulse Fitness
PinnaclePeak Fitness
FormFit Personal Training
ElevateEndurance Fitness
StrideStrength Training
SculptSys Fitness
BodyBlossom Training
PeakPhysique Personal Training
WellnessWaves Fitness
AgileAura Training
FitFlourish
VigorVista Personal Training
TrimTrend Fitness
LeanLine Training
ZenithZen Fitness
BodyBoost Personal Training
ActiveAscent Fitness
FlexFusion Training
MomentumMove Fitness
PacePioneer Personal Training
SculptStride Fitness
BurnBurst Training
ToneTrack Fitness
QuantumQuest Training
FitnessFlame
IronInspire Personal Training
ResilientRise Fitness
VivaVitality Training
BalanceBloom Fitness
ProwessPulse Personal Training
IgniteImpact Fitness
ThriveTrail Training
GrindGlow Fitness
FlexFlair Personal Training
SwiftShape Fitness
SoulStamina Training
VictoryVerve Fitness
RhythmRevolution Personal Training
UnleashUpbeat Fitness
RobustRipple Training
BlazeBrawn Fitness
ZealZoom Personal Training
FitnessFusion
These names are designed to be catchy, memorable, and clearly related to fitness and personal training. Remember, it's crucial to check for domain and trademark availability before choosing your business name.
Catchy Personal Training Business Name Ideas
FitThrills Personal Training
BodyBlast Fitness
SurgeStrength Training
RiseRipple Fitness
EnergyElevate Personal Training
ToneTorch Fitness
VitalVerve Training
PowerPulse Fitness
BodyBeacon Personal Training
FlexFire Fitness
BurnBloom Training
ActionAscent Fitness
PeakProwess Personal Training
SculptSpark Fitness
ThriveTone Training
ActiveAura Fitness
SprintSpirit Personal Training
VigorVictory Fitness
ReviveRhythm Training
MuscleMomentum Fitness
BlazeBody Personal Training
AgileAdvance Fitness
LiftLuster Training
WellnessWave Fitness
ZealZoom Personal Training
StaminaSpark Fitness
FormFlourish Training
IronInspire Fitness
GainGlory Personal Training
BrawnBlaze Fitness
EnergeticEdge Training
GrindGlow Fitness
FlexFlame Personal Training
TrimTransform Fitness
RadiantRise Training
BoostBalance Fitness
VitalVigor Personal Training
DynamicDrive Fitness
MightyMorph Training
WellnessWhirl Fitness
RobustRhythm Personal Training
BounceBack Fitness
SpiritSpur Training
AthleticAura Fitness
TriumphTrack Personal Training
OptimalOomph Fitness
LeanLift Training
ZenithZest Fitness
PowerPinnacle Personal Training
ResilientRush Fitness
Again, these names are designed to be catchy, energetic, and clearly related to personal training. It's essential to verify the availability of these names for domain and trademark before settling on your final choice.
Creative Personal Trainer Name Ideas
A unique and creative PT name can set a personal trainer apart in a competitive market. Using innovative combinations, alliterations, or abstract concepts can make a brand stand out and capture attention. When crafting a name for a personal training business, it's essential to ensure the name resonates with the brand's philosophy, values, and target audience. Whether opting for a funny, creative, or any other theme, the name should be memorable and reflect the unique offerings of the business. Here are some inventive personal trainer brand name suggestions.
FitPhoenix Training
EnergeticEvolution Fitness
ShapeSculptors
BodyBridges Personal Training
MetaMuscles Fitness
SweatSymphony Training
ProwessPioneers Fitness
ZestZeppelin Personal Training
VitalityVanguard Fitness
StaminaSpiral Training
BalanceButterflies Fitness
FlexFlambeau Personal Training
GritGravity Fitness
BoostBlossom Training
IronIris Fitness
DynamoDaisies Personal Training
VigorVineyard Fitness
ToneTempest Training
AthleticAlchemy Fitness
PulsePegasus Personal Training
ResilientRainbow Fitness
BrawnBamboo Training
RhythmRiders Fitness
ThriveThistle Personal Training
BlazeBulb Fitness
PowerPeacock Training
StrideSculpture Fitness
StaminaStarlight Personal Training
FlexFountain Fitness
VigorValley Training
CoreCosmos Fitness
EnergyEcho Personal Training
ZenithZephyr Fitness
BlazeBreeze Training
FitnessFlora
MuscleMeteor Personal Training
LiftLily Fitness
TrimTorchlight Training
StaminaSculpture Fitness
AgileAquarium Personal Training
PowerPetal Fitness
MightyMosaic Training
BodyBeacon Fitness
RobustRadiance Personal Training
FlexFresco Fitness
AthleticAura Training
WellnessWaltz Fitness
PeakPanorama Personal Training
ToneTopiary Fitness
EnergizeEden Training
FlexFusion Fitness
Kinetic Kraft Studios
Momentum Makers Gym
Elevate Ethos Exercise
Pulse Prism Performance
Dynamic Drift Training
VitalVertex Ventures
Pivotal Peak Performance
Rhythmic Rise Reps
Ascend Aura Athletics
Vibrant Vitality Vault
Genesis Gymnasia
Tranquil Triumph Training
ZenithZone Zumba
Alpha Ascent Academy
EchoEdge Exercise
Radiant Rhythms Reps
Serene Strength Studios
Pinnacle Pulse Performance
Quantum Quest Quads
Ethereal Energy Exercise
Luminary Lift Labs
Reflective Reps Room
NovaNest Fitness
VitalVoyage Ventures
Odyssey Onset Outfits
Ethos Element Exercise
Evoke Evolve Energy
Resonant Rise Reps
Stellar Strength Studios
Ponder Peak Performance
Mirage Movement Masters
Lumina Lift Lounge
ZenZone Zoom
TerraTone Training
Astral Aspire Athletics
Nexus Nudge Fitness
Quantum Quads Quest
Elysian Energy Exercise
Pantheon Pulse Performance
Ethereal Echo Exercise
Omega Onset Odyssey
Summit Strength Studios
Infinity Inspire Energy
Reverie Reps Room
Galactic Gains Gym
Celestial Strength Studios
Odyssey Onset Outfits
Ethos Element Exercise
Evoke Evolve Energy
These creative names not only reflect personal training but also bring an element of imagination and uniqueness. Make sure to verify domain and trademark availability before deciding on your business name.
Funny Personal Trainer Name Ideas
Fitastic Beasts
Waist Management Training
Slim Pickings Fitness
No Pain, No Gainz
Gluteus Maximus Personal Training
Tight Butts Anonymous
Weights Before Dates Fitness
Lifting Spirits Training
Thighs of Steel Fitness
Sweaty Betty's Personal Training
Training Wheels Fitness
Buns N' Guns Training
Fit Happens Fitness
Burpees Anonymous Personal Training
Booty Busters Fitness
No More Jiggle Training
Flab-U-Less Fitness
Gym Rats Anonymous Personal Training
Cardio King Fitness
Muffin Top Stop Training
Squat Squad Fitness
Burn Baby Burn Personal Training
Fitness Protection Program
Lunge Ladies Fitness
Plank You Very Much Training
Kettlebell Hell Fitness
Skinny Jeans Bootcamp
Six Pack Attack Training
Junk in the Trunk Gym
Wobble to Model Fitness
Waist Shapers Training
No Weights, No Dates Fitness
Dumbbell Dames Personal Training
Curves Ahead Fitness
Reps for Respect Training
Biceps & Triceps Tribe
Glutes & Ladders Training
Sweat & Swear Fitness
Gravity Defiers Personal Training
Curls Before Girls Fitness
Lunges & Crunches Lunches
Fit After Fifty Training
Swole Patrol Fitness
The Flex Files Personal Training
Funny Bunny Fitness
A Bit Fit Training
Gym Rat Pack Fitness
No Muffin Top Shop Personal Training
Treadmill Thrill Fitness
Abs-olutely Fit Training
Lifts & Giggles Fitness
Squat's Up Studio
Abs-olutely Fabulous Fit
Weights Before Dates Gym
Cardio Party Palace
DumbBell of the Ball Training
Flab-U-Less Fitness
Waisted Workout
HIIT Me Up Studio
No Pain, No Grain Gym
Burpee's Best Buddy
Reps for Jeeps Training
Curl Up and Dye Studio
Kettlebell Kings & Comedy
Plank You Very Much Gym
Lunge & Laugh Lounge
WOD Are You Waiting For?
Thigh's The Limit Studio
Cardio Comedy Club
Gluteus Maxed-Out Gym
Hip Thrust Haven
Deadlift Daydreams
Flex and Flexibility Funnies
Crunch Time Comedy
Whey Too Fit Studio
Reps & Refreshments
Swole Patrol Palace
Bro Do You Even Lift Labs
Grin and Bear It Gym
ThighMaster & Mister
Jokes and Jumps
Snatch & Giggles Studio
Pecs & Puns Place
Buff and Bluff Bootcamp
Gains & Guffaws Gym
Chuckles & Chisel
Mirth & Muscle Studio
Pushup Punchlines
Laughs & Lunges Lounge
Whey To Go Gym
Absurd Abs Academy
Humor & Hammer Curls
Smiles & Squats Studio
Lighthearted Lifts
Fit & Funny Factory
Chuckle Chin-ups Club
Haha HIIT House
Belly Laugh Benchpress
Giggle Gains Gym
Fitness & Funnies Forum
These funny names inject a sense of humor into your personal training business and make it approachable. Please make sure to verify domain and trademark availability before finalizing your business name. A touch of humor can make your personal training brand more memorable and approachable. Puns, plays on words, and light-hearted names can resonate with those who appreciate a good laugh and a relaxed vibe.
Unique Personal Training Name Ideas
KineticKismet Training
AgileAeon Fitness
FormFortress Personal Training
ThriveTherm Fitness
LiftLunar Training
BrawnBeacon Fitness
VitalityVortex Personal Training
ZenithZion Fitness
TrimTitan Training
BlazeBorealis Fitness
FlexFjord Personal Training
StaminaScepter Fitness
ProwessPinnacle Training
MuscleMonolith Fitness
PowerPolaris Personal Training
IronInsignia Fitness
BurnBabylon Training
RhythmRune Fitness
AthleticAtlas Personal Training
GritGlyph Fitness
BalanceBifrost Training
VictoryVellum Fitness
EnergeticEdifice Personal Training
SurgeSilo Fitness
ResilientRelic Training
CoreCairn Fitness
StrideStele Personal Training
DynamoDome Fitness
ZealZenith Training
BodyBedrock Fitness
LeanLithos Personal Training
GainGarnet Fitness
PowerPyramid Training
WellnessWenge Fitness
VigorVirtue Personal Training
BoostBion Fitness
FlexFluorite Training
OptimalOasis Fitness
MightyMatrix Personal Training
AthleticArbor Fitness
ToneTotem Training
ReviveRipple Fitness
StrideSphere Personal Training
SweatSanctum Fitness
IronIslet Training
BoostBedrock Fitness
VitalityVault Personal Training
LeanLabyrinth Fitness
SurgeScepter Training
FitnessFulcrum
These unique names add an intriguing twist to your personal training business. Be sure to check domain and trademark availability before deciding on your business name.
Female Personal Trainer Name Ideas
Choosing a name for a female personal trainer's business or brand can be empowering and should reflect strength, dedication, and femininity. The right name can resonate with potential clients and set the stage for a successful personal training journey. Here are some suggestions that combine elements of fitness, femininity, and inspiration:
FemmeFitForce
LadyLift Leaders
FitGirlFlare
BellaBody Bootcamp
StrengthSiren Studios
GracefulGains
PowerPose Performance
FlexyFemme Fitness
AthenaAthletics
MsMuscle Mastery
BodyBliss by [Name]
LadyLean Labs
FemmePhysique Factory
GraceGrit Gym
VenusVigor Ventures
TonedTempress Training
PowerPulse Performance
BellaBurn Bootcamps
WarriorWoman Workouts
FitnessFemme Facility
PurePower Princess
StrengthSculpt Studios
DamselDumbbells
FitFemme Phenom
VitalVixen Ventures
FlexyFeminine Fit
BodyBabe Boutique
LeanLadies Lab
MissMuscle Movement
VitalityVenus Ventures
GracefulGrit Gym
FemmeFlex Facility
StrongSister Studios
BellaBody Balance
VenusVitality Ventures
FitFlair Femme
GracefulGains Gym
PowerPulse Princess
LeanLuxe Ladies
StrengthSiren Studios
BodyBliss Bootcamps
FemmeForce Fitness
RadiantReps Room
FitFlare Femme
FlexyFeminine Force
BellaBurn Boutique
VenusVigor Vault
PowerPulse Performance
FemmePhysique Phenom
BodyBalance by [Name]
Male Personal Trainer Name Ideas
For male personal trainers, a name should exude confidence, strength, and expertise. It's essential that the name stands out and portrays a sense of trust and professionalism to potential clients. Here are some suggestions combining elements of masculinity, fitness prowess, and motivation:
MaxMuscle Mastery
TitanTraining Tech
ProPower Performance
AthleticAlpha Academy
BodyBoss Bootcamps
FlexForce Fitness
PeakPerformance Pros
IronIcon Innovations
StrengthSensei Studios
MightyMuscle Men
FitForce Factory
SpartanStrength Studios
RippedReps Room
MuscleMogul Moves
PowerPulse Pros
FlexFrontier Fitness
TitanTone Training
AthleticAce Academy
Powerhouse Performance
IronImpact Innovations
BodyBoss Boutique
StrengthSage Studios
MaxMuscle Mastery
LeanLion Labs
RuggedReps Room
FlexForce Factory
PowerPulse Performance
TitanTraining Tech
AthleticAlpha Academy
StrengthSculpt Studios
FitFlare Force
BodyBalance Bootcamps
Powerhouse Performance
MuscleMentor Moves
StrengthSensei Studios
FlexFrontier Fitness
PowerPulse Pros
RuggedReps Room
IronIcon Innovations
MaxMuscle Men
SpartanStrength Studios
LeanLuxe Labs
RippedReps Room
BodyBoss Boutique
AthleticAce Academy
TitanTone Training
FlexForce Factory
IronImpact Innovations
StrengthSage Studios
Powerhouse Performance
Cute Personal Trainer Name Ideas
Cute names for a personal training business can be fun, memorable, and resonate with a broad clientele looking for a more approachable and friendly fitness experience. Here are some ideas that bring a playful twist to fitness naming:
FitFairy Fitness
SweatySweet Studios
TonedTeddy Training
BuffBunny Bootcamps
PeachyPerformance Pros
FlexyFox Fitness
SunnySweat Studios
FluffyFit Factory
Muscles&Muffins
KawaiiKettlebells
BuffBee Bootcamps
SweatySmiles Studios
FlexyFawn Fitness
TonedTurtle Training
PeachyPulse Performance
Fit&Fluffy Factory
SunnyStrength Studios
DaintyDumbbells
Muscles&Marshmallows
BuffButterfly Bootcamps
FlexyFluff Fitness
TonedTeddy Training
SweatySparkles Studios
Muscles&Macarons
KawaiiKicks
BuffBubbles Bootcamps
SunnySquats Studios
FlexyFrost Fitness
TonedTreats Training
PeachyPlanks Performance
Fit&Frosty Factory
DaintyDeadlifts
Muscles&Mints
BuffBlossom Bootcamps
FlexyFrosting Fitness
TonedTulip Training
SweatySprinkles Studios
Muscles&Melodies
KawaiiCurls
BuffBreeze Bootcamps
SunnyStretches Studios
FlexyFrappe Fitness
TonedTeacup Training
PeachyPushups Performance
Fit&Fizzy Factory
DaintyDips
Muscles&Miracles
BuffBalloons Bootcamps
FlexyFeathers Fitness
TonedTango Training
Cool Personal Trainer Name Ideas
For personal trainers aiming for a trendy, modern, and "cool" vibe, selecting a name that resonates with a younger, hip clientele can be key. These suggestions blend modern fitness trends with a touch of urban chic:
Urban Uplift Academy
FlexFlare Fitness
MetroMuscle Mastery
TrendyTone Training
EliteEdge Exercise
UrbanUnderdog Uplift
PinnaclePerformance Pros
PeakPulse Performance
NeoFlex Fitness
CityCircuit Circles
UrbanUptrend Academy
MetroMax Muscles
TrendyTriceps Training
EliteElevate Exercise
PoshPush Performance
UrbanUltra Uplift
PinnaclePlank Pros
NeoNudge Fitness
CityCore Circuits
UrbanUpgrade Academy
MetroMight Mastery
TrendyTwist Training
EliteEvolve Exercise
PoshPulse Performance
PeakPerformance Pros
UrbanUnwind Academy
PinnaclePower Performance
NeoNotch Fitness
CityCurls Circuits
UrbanUprise Academy
MetroMuscle Mastery
TrendyTread Training
EliteEmpower Exercise
PoshPlanks Performance
PeakProwess Pros
UrbanUptempo Academy
PinnaclePeak Performance
NeoNest Fitness
CityChisel Circuits
UrbanUptick Academy
MetroMaster Muscles
TrendyTackle Training
EliteEpic Exercise
PoshPump Performance
PeakPace Pros
UrbanUndulate Academy
PinnaclePose Performance
NeoNimbus Fitness
CityCrunch Circuits
UrbanUnleash Academy
Choosing the right name for a personal training business or brand can set the tone for all future interactions and can greatly influence how clients perceive the services offered. Whether opting for a name that's feminine, masculine, cute, or cool, it's essential to select a name that aligns with the training philosophy and resonates with the target audience.
Funny Nicknames for Personal Trainers
Here's a list of 50 humorous nicknames tailored for personal trainers:
Flexy Freddy
Squat Queen Karen
Cardio Chris
Burpee Betty
Jumping Jack Joe
Treadmill Tim
Plank Patty
Lunging Lucy
Reps-Rachel
Dumbbell Dan
Kettlebell Kelly
Pushup Paul
Lifting Larry
Crunchy Carol
Benchpress Ben
Sit-up Sally
Deadlift Dave
HIIT-Hank
Muscles Mike
Swole Sam
Flexing Fiona
Weighted Wendy
Ripped Rick
Stretching Steve
Cardio King Kevin
Lats Larry
Pull-up Penny
Curling Carl
Abs-Anna
Bro-Do-You-Even-Lift Brad
Gains Gary
Tone Zone Tom
Bicep Bob
Core-Corey
Leg Day Lucy
Whey Wally
Flex-For-Days Faye
Runny Ron
Buffed-Up Brian
Lean Lisa
Rowing Robert
Heavyset Harry
Jump Rope Jenny
Pecs Pete
Squat-Lot Scott
Toned Tina
Leg Lifts Lily
Mountain Climber Max
Calisthenics Carl
Buff Barbie
These playful and fun personal trainer nicknames add a dose of fun to the serious business of fitness, making personal trainers more relatable and approachable to their clients.
Read More:
How do I choose a good personal training company name?
Reflect on your training philosophy and values.
Think about your target audience.
Make it easy to spell and pronounce.
Ensure the name is available (URL, social media handles).
Use clear fitness-related words.
What are some common mistakes in choosing a personal training business name?
Being too generic.
Using hard-to-spell words.
Not considering online searchability.
Choosing names that limit future growth.
How can I choose a personal training business name that makes my business sound bigger and more professional?
Incorporate words like "institute," "group," "systems," or "collective."
What is a fancy name for a personal trainer?
Performance Enhancement Specialist, Fitness Architect, Physical Training Maven.
How do you come up with a personal trainer name?
Blend your unique value proposition, specialties, and the benefits clients will gain.
What should I name my fitness business?
Consider your specialties, such as "Peak Performance Training" or "Metabolic Mastery Fitness."
Read More: How to Name a Fitness Business
What is a good bio for a personal trainer?
"A certified fitness enthusiast with 5+ years helping clients transform their lives. Passionate about creating customized workouts to achieve any goal."
Read More: Personal Trainer Bio Ideas
How can I be a unique personal trainer?
Offer specialized training programs, integrate tech solutions, and constantly upskill yourself in niche areas.
Can I start my own business as a personal trainer?
Absolutely. With the right certifications, business strategy, and dedication, you can start and thrive.
What is the name of a gym trainer?
A gym trainer can be called a Fitness Coach, Physical Trainer, Strength Coach, or Fitness Instructor.
What are some good fitness slogans?
"Transform Your Life, Not Just Your Body."
"Where Commitment Meets Results."
What makes a good fitness logo?
Simplicity, clear representation of fitness, and adaptability to various platforms.
What is my niche as a personal trainer?
Your niche could be based on client demographics, training styles, or health needs, such as senior fitness, HIIT training, or postnatal workouts.
What is another word for fitness professional?
Wellness Expert, Health and Fitness Specialist.
What do you call a fitness professional?
Fitness Instructor, Health Coach, Wellness Consultant.
How can Exercise.com help me run my fitness business?
Exercise.com provides a comprehensive software solution tailored for fitness professionals. From managing bookings to accepting payments, hosting exercise videos, selling workout plans, and online fitness coaching, everything is streamlined in your custom-branded fitness app. The platform is the professional solution for all fitness business needs. Book a demo with Exercise.com to discover more about how it can elevate your business.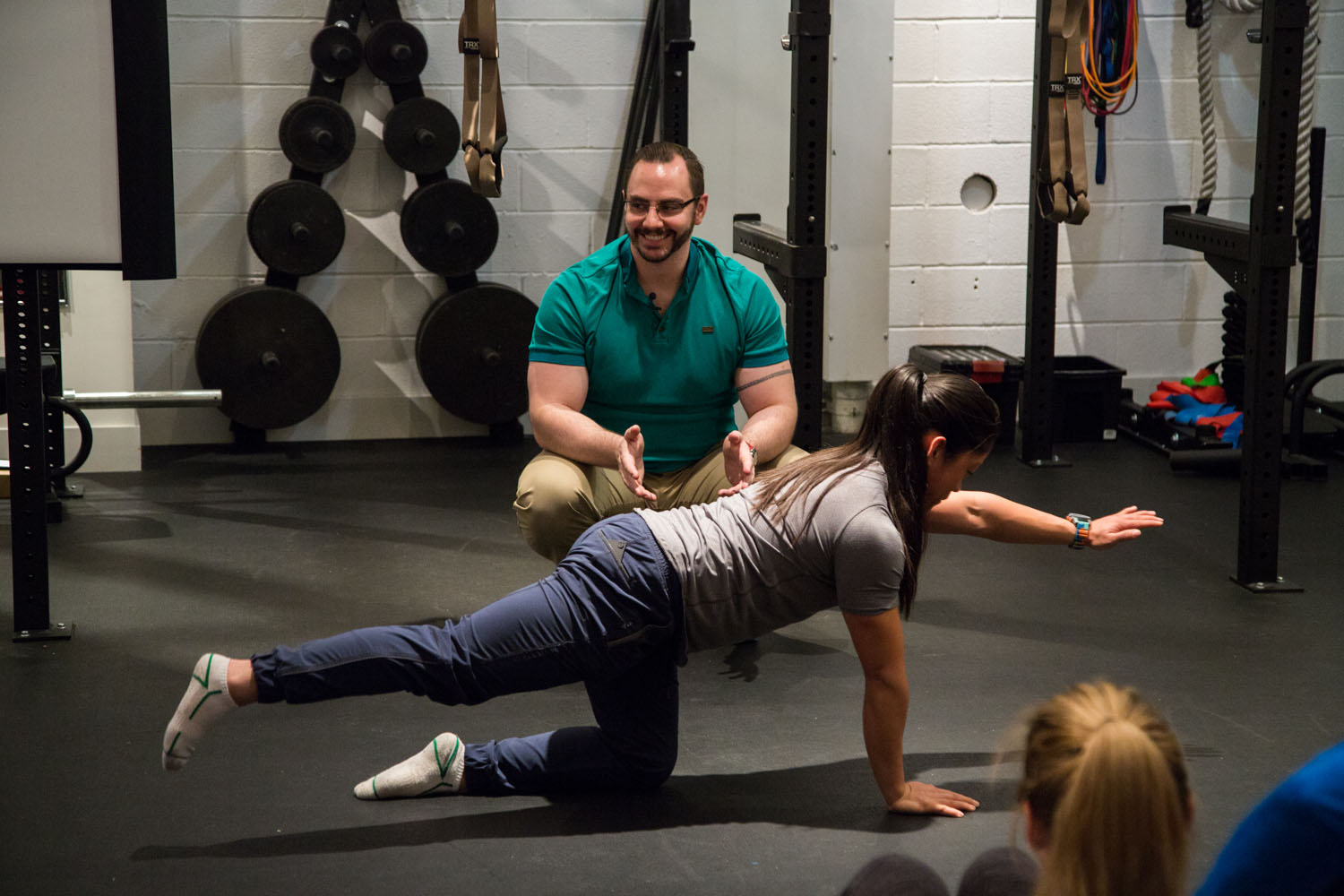 "Developing an easy intake system with my apps and ways to scale the delivery of workouts has been huge. Working with 20-30 individuals who each have specific goals and restrictions can be challenging, but your platform makes it easy to organize everyone's programs and put a plan together that will get them the best results possible. The simple, effective tools help expand and simplify my coaching process."
Dean Somerset
Owner, Somerset Fitness
Ready to get started with the best software platform for fitness business growth?
Crafting the Perfect Name for Your Personal Training Company
As a personal trainer, your business name is one of the most important aspects of branding and marketing yourself to potential clients. Your company name is often the first thing that people will see or hear about your business, so it is essential that it accurately represents your brand and conveys a sense of professionalism and expertise. A well-chosen name can help you stand out in a crowded market, attract new customers, and establish a strong reputation for quality.
The Importance of a Company Name
The importance of a good personal training business company name cannot be overstated. Your business's name will be the first impression that potential clients have of you and your services. In many ways, it sets the tone for how people perceive your brand.
A great PT business name can convey everything from professionalism to approachability to luxury. When choosing a company name, consider what message you want to send to potential clients.
Do you want to come across as fun and approachable? If so, consider using playful language or puns in your name.
Do you want to present yourself as an expert in strength training? Then choose something more straightforward and professional-sounding.
A Brief Overview of Personal Trainer Companies
A personal trainer company is typically an individual or group of fitness professionals who provide personalized exercise programs for their clients. This can include general fitness training, weight loss programs, specialized training like yoga or Pilates, nutrition coaching, and more.
Personal trainers often work with clients one-on-one or in small groups to create custom exercise plans tailored specifically to their needs and goals. They may work out of gyms or fitness studios or operate their own businesses out of home offices or online platforms.
In order to stand out in this competitive industry, it is important to have a strong brand identity and a memorable company name. Your name should represent your unique selling proposition and help potential clients identify you as the best choice for their fitness needs.
High-Level Company Name Ideas
Fitness First Personal Training
Fitness First Personal Training is a name that immediately communicates the company's focus on fitness. It implies that personal training is the first step towards achieving one's fitness goals.
This name is both simple and catchy, making it easy to remember. The word "first" also suggests that this company prioritizes its clients' needs and puts their health and wellbeing first.
The name "Fitness First" could appeal to a wide range of clients, from beginners looking to start their fitness journey to more experienced athletes who want to take their training to the next level. The word "fitness" can encompass different types of exercise, including cardio, strength training, and flexibility work.
Elite Fitness Trainers
Elite Fitness Trainers is a name that conveys exclusivity and expertise. The word "elite" suggests that this company provides only the best of the best when it comes to personal trainers. This name could attract clients who are serious about their fitness goals and are looking for personalized attention from highly qualified trainers.
The use of "fitness trainers," rather than just "personal trainers," emphasizes the focus on exercise as opposed to other aspects of wellness like nutrition or mental health. The name also implies that clients will receive a customized workout plan tailored to their individual needs.
Total Body Transformation Co.
Total Body Transformation Co. is a powerful name that suggests comprehensive change across all aspects of one's physical being – muscle tone, weight loss, endurance, and flexibility. This name could attract clients who are looking for dramatic results in a short period of time.
The use of "co." instead of "company" emphasizes that this organization values teamwork between trainer and client – it takes two parties working collaboratively towards total transformation for success. Additionally, using two capital letters in the abbreviation CO creates visual interest and draws the eye towards this option.
Fit & Fierce Personal Training
Fit & Fierce Personal Training is a name that emphasizes both the physical and mental aspects of personal training. "Fit" implies physical readiness and strength, while "fierce" suggests a competitive spirit and mental toughness.
This name could attract clients who are looking for not only physical transformation, but also a mental shift towards a more confident, empowered mindset. The use of alliteration in "fit" and "fierce" adds a memorable quality to the name.
The combination of these two words could also suggest that trainers at this company are tough but supportive, pushing clients to their limits while providing encouragement along the way. Additionally, using an ampersand instead of "and" creates visual interest and makes this option stand out from others.
Niche Subtopic Company Name Ideas
When it comes to personal training, there are a variety of niches that trainers can focus on to give their clients a more specialized experience. These niches can include yoga, strength and conditioning, cardio kickboxing, and Pilates.
A company name that reflects the niche can help attract clients who are specifically looking for that type of training. Here are some creative company name ideas for each niche:
YogaFit Personal Training
For personal trainers who specialize in yoga, using the word "yoga" in their company name is a no-brainer. However, adding an additional word or phrase can help differentiate the trainer's brand from competitors.
"YogaFit" is a great option as it emphasizes not only the practice of yoga but also the fitness aspect of it. It implies that clients will not only gain flexibility and relaxation but also improve their overall physical health.
Strength & Conditioning Co.
Strength and conditioning training focuses on building muscle mass and increasing overall physical strength. For trainers who specialize in this niche, incorporating those keywords into their company name is essential. "Strength & Conditioning Co." is straightforward yet effective as it clearly communicates what clients can expect from the trainer's services.
Cardio Kickboxing Fitness
Cardio kickboxing combines martial arts movements with high-intensity cardio workouts to create a unique fitness experience. To reflect this distinct approach to fitness training, incorporating both "cardio" and "kickboxing" into the company name is crucial. Adding in "fitness" helps tie everything together and emphasizes the positive impact this type of training has on overall health.
Pilates Plus Personal Training
Pilates is a low-impact workout that focuses on building strength and flexibility through controlled movements. For trainers who specialize in Pilates, using the word "Pilates" in their company name is a must.
However, adding an additional word or phrase can help convey the benefits of Pilates to potential clients. "Pilates Plus Personal Training" emphasizes that clients will not only get the benefits of Pilates but also receive personalized training and attention.
Regardless of which niche a personal trainer specializes in, having a company name that reflects their expertise is crucial for attracting clients and establishing a recognizable brand identity. By incorporating keywords that emphasize their niche into the company name, personal trainers can create a unique and memorable brand that sets them apart from competitors.
Rarely Known Small Detail Company Name Ideas
Flex Appeal Fitness
When it comes to a personal training company, the name is essential in getting clients interested and motivated. Flex Appeal Fitness is a unique and creative name that can grab the attention of potential clients.
This name plays on words like "flexibility" and "appeal" while still conveying the idea of fitness. It also has a catchy ring to it, making it easy for people to remember.
The word "flex" also relates to muscle movement and contraction during exercise, so this name could be particularly effective for businesses specializing in stretching or yoga classes. Overall, Flex Appeal Fitness is an excellent option for personal trainers who want a fun and creative name without compromising professionalism.
Muscle Memory Trainers
Muscle Memory Trainers is another creative name for personal training companies that can stand out from the crowd. The term "muscle memory" refers to the ability of muscles to memorize certain movements after repeated exercises, which leads to improved performance over time. This concept is central to fitness training since repetition plays an essential role in building strength and endurance.
Using this idea in your company's name shows that you understand how muscles work and can develop personalized workout plans that maximize results. Muscle Memory Trainers are ideal for trainers who specialize in challenging workouts or individuals looking for more targeted routines.
The Core Connection Co.
A strong core is vital for any fitness routine since it stabilizes your body during exercises such as squats or lunges. The Core Connection Co. sounds like an excellent fit for anyone looking for core-focused workouts tailored specifically towards strengthening their core muscles.
This company's unique branding conveys knowledge of how important strong abdominal muscles are while still conveying expertise in other types of exercise routines such as cardio or weightlifting. Overall, these rarely known small detail company name ideas like Flex Appeal Fitness, Muscle Memory Trainers, and The Core Connection Co. can help personal trainers stand out from the competition while still remaining professional and credible.
What is a good name for a personal training business?
A good name for a personal training business should be catchy, memorable, and reflect your unique approach and offerings. Exercise.com can help you come up with a compelling name for your personal training business by providing you with branding tools and resources. With our gym management software and personal training software solutions, you can create a strong brand identity, customize your branding materials, and develop a name that resonates with your target audience.
What is another title for a personal trainer?
Personal trainers can also be referred to as fitness coaches, fitness instructors, or exercise specialists. These alternative titles highlight the role of personal trainers in guiding individuals through their fitness journeys and providing expert knowledge and support. Exercise.com recognizes the diverse titles and roles within the fitness industry and provides you with the tools to showcase your expertise and services, regardless of the specific title you choose to use.
How do I brand myself as a trainer?
Branding yourself as a personal trainer involves establishing a strong identity and communicating your unique value proposition. Exercise.com can help you brand yourself as a trainer by offering customizable fitness apps and marketing features. With our platform, you can showcase your expertise, create personalized workout plans, and engage with clients through branded content. By utilizing Exercise.com, you can effectively position yourself as a trusted and authoritative trainer in the industry.
How do you come up with a personal trainer business name?
Coming up with a personal trainer business name requires creativity and careful consideration. Exercise.com can assist you in brainstorming and generating ideas for your business name. With our branding tools and resources, you can explore different naming options, conduct market research, and assess the availability of domain names. Additionally, our platform provides you with the flexibility to customize your branding materials to align with your chosen business name. By utilizing Exercise.com, you can create a unique and memorable personal trainer business name that sets you apart from the competition.
Name Your PT Business and Get Started Growing!
The Power of a Good Company Name for Personal Trainers
A good company name is essential for personal trainers to establish brand recognition, attract clients, and differentiate themselves from competitors. A clear and memorable name can help clients remember the business and recommend it to others. A strong name that aligns with the trainer's brand identity can attract ideal clients who share their values and goals.
Moreover, a good company name projects professionalism and credibility, which are crucial when building trust with potential customers. They will be more likely to hire a personal trainer with a professional-sounding business name than one with an unremarkable or inappropriate one.
Your Unique Company Name Ideas
Aspiring personal trainers who wish to start their own business should consider brainstorming unique names that reflect their niche, target audience, values, expertise, or personality. They should think about what sets them apart from other trainers in their area and how they want to be perceived by potential clients. To come up with creative ideas for your company name, you can use tools such as word generators or look up synonyms for fitness-related terms.
You could also consider using puns or alliteration if it aligns with your branding strategy. Ultimately, choosing the right company name is just the beginning of building a successful personal training business.
It takes hard work and dedication to establish yourself as a trustworthy expert in your field. However, having an excellent company name can make the process easier and leave a lasting impression on your clients.
Embrace Your Brand Identity
In today's competitive market for personal trainers' services, having an effective branding strategy is critical in attracting new customers while standing out from other competitors in the industry. Therefore embracing your brand identity through your company's naming process can have significant impacts on how effectively you reach out to potential clients and gain recognition throughout your business's life.
Your company name is also a reflection of your brand's personality, so it's essential to ensure it aligns with your values and vision. Choosing a great company name for personal trainers can help them build their brand identity, gain credibility, and attract ideal customers.
It requires careful consideration and creativity, but the effort is worth it in the long run. By brainstorming unique ideas based on their niche and target audience, personal trainers can stand out from the crowd and establish themselves as experts in their field.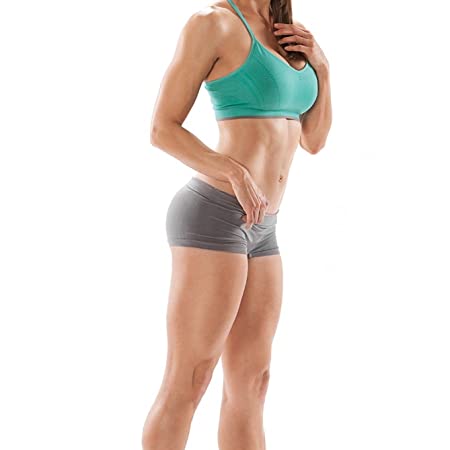 With Exercise.com, I'm able to reach people around the world with the programs that I design, implement, and push out. You don't have that opportunity working in a local gym. So that's been huge.
Kellie Davis
Founder/Trainer, Fit Thrive
Ready to put these PT business name ideas into action?
Get a demo of the best personal training software now!