1,150+ Fitness App Name Ideas in 2023
Use this big list of fitness app name ideas so that you can create a fitness app with a memorable brand name. These creative fitness app name ideas are free to copy and paste, so get started!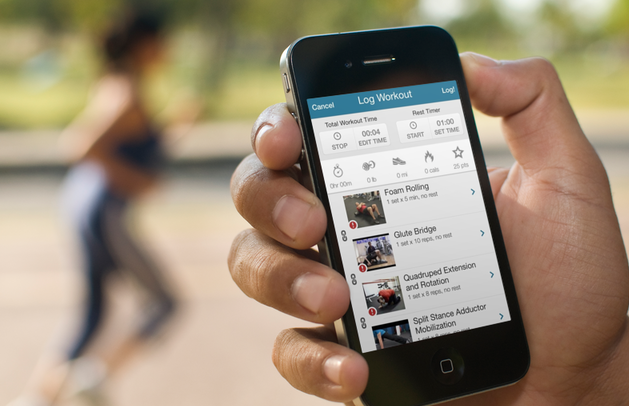 "My custom-branded apps have made my life easier and helped streamline my online training, which in turn has transformed into a pretty awesome additional revenue stream for me and my family."
Tony Gentilcore
Founder, Core Online
Discover the best strategies and trends for naming your fitness app and learn about the legal and cultural considerations to keep in mind. If you want to make your fitness app stand out then you need a catchy fitness app name, but you don't have to come up with a creative fitness app name all on your own; use our big list of the best fitness app naming ideas. And if you're wondering what to name your fitness channel then these are great ideas for that too!
Ready to get your own custom branded fitness app? Learn how to make a fitness app with the best white label fitness app builder software at Exercise.com today.
Best Fitness App Name Ideas
FitSync
BodyWise
ActiveLife
StrongTrack
FitPro
GymGenius
Fitness360
FlexFit
PowerPulse
ToneZone
SweatSmart
FitQuest
WorkoutWarrior
ActiveX
StrengthStride
HealthHub
FitFusion
MoveMastery
FitFlow
WellnessWarrior
BodyBlast
ActiveEdge
FitMomentum
FlexFuel
ShapeShift
GymGoals
TrainTracker
FitnessFuel
FitForm
ActiveXcel
DynamicFit
PowerUp
StrongStart
FitLaunch
BodyBlueprint
FitRevolution
PerformancePursuit
FlexMotion
FitFlair
ActiveAdvantage
StaminaStrength
HealthHero
FitFlex
BodyBlitz
EnergizeMe
FitTrack
ActiveAmplify
StrongStyle
FitFever
MotionMastery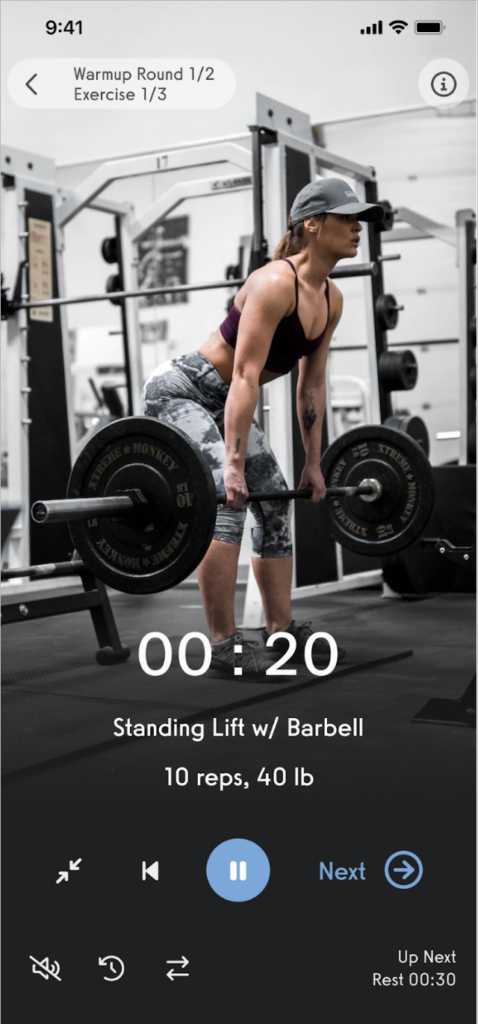 Ready to get your own custom branded fitness app?
Choose your own branding, use your colors, your logo, and your content! Use our exercise demonstration video library or create your own.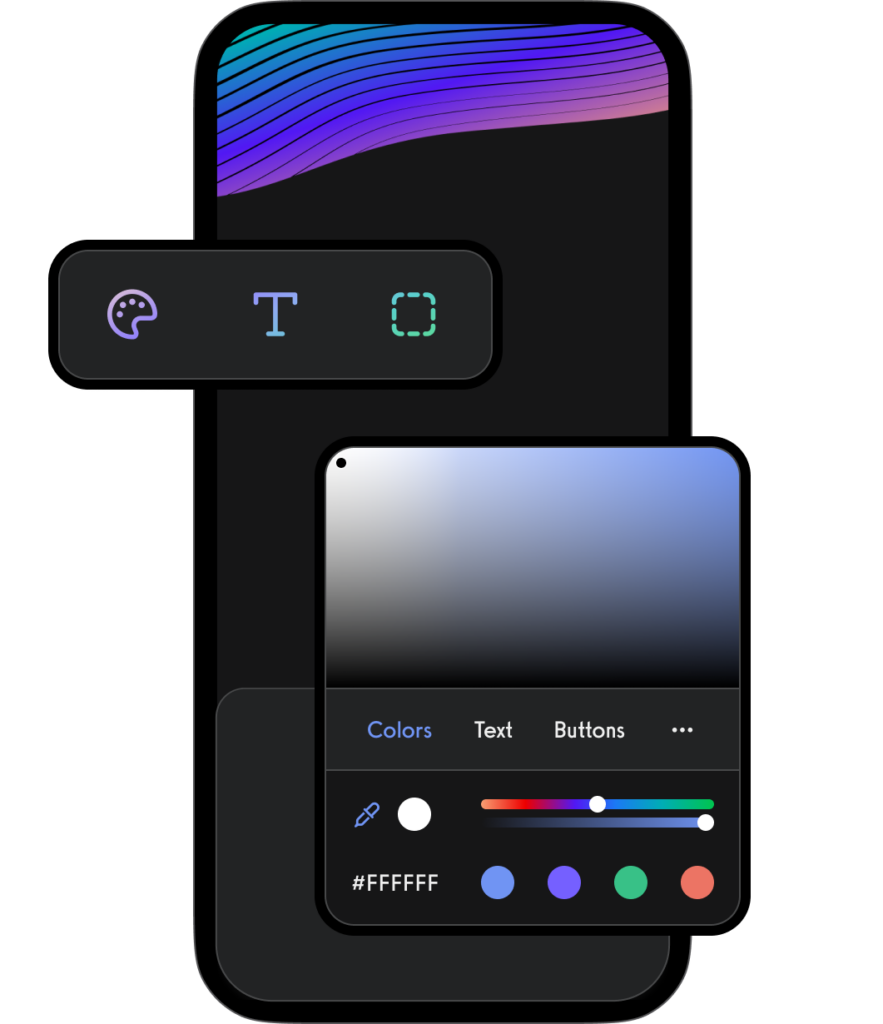 Sell workout plans, run fitness challenges, create online fitness groups, message your community, offer in-person and online training, offer goal and habit tracking, sell memberships, and much, much more—use the white label fitness app builder and get it all from your very own custom branded fitness apps.
Read More:
Boutique Fitness App Name Ideas
FitFusion
StudioVibe
EliteFit
CoreStudios
SculptLab
SweatBox
FlexFlow
ToneTribe
FitRevolution
PowerPulse
ZenMotion
IgniteFitness
PureEnergy
BalanceBarre
PilatesPro
SpinSquad
YogaBliss
StrongBox
BarreBody
HIITHub
KickFit
BodyFlow
StudioSculpt
CircuitCraze
FitVibes
CardioCore
FlexFit
MindfulMovement
FitFam
RhythmRide
ShapeShift
ToneTrek
StudioStrong
StretchLab
BodyBarre
PowerUp
FitHaven
ZenFit
SculptSpace
CardioCrush
SweatStudio
MindBodySoul
FusionFit
BarreBlend
SpinStrong
YogaGlow
FitRevive
CoreCircuit
FlexFlow
ToneTribe
Read More: How to Start a Boutique Fitness Studio
Fitness & Nutrition App Name Ideas
NutriFit
FuelWell
NourishMe
FitFuel
NutriLife
FoodTrack
HealthFuel
NutriXpress
NutriGenius
FuelUp
NutriBalance
EatSmart
NutriCoach
FoodPower
NutriPlus
NutriGuide
MealMate
NutriBoost
FoodFit
NutriPlan
NutriVita
FuelRight
NutriHealth
EatWell
NutriTracker
NutriPro
FuelCoach
NutriSync
MealMinder
NutriSage
NutriFuel
FuelSmart
NutriSource
EatFit
NutriFit
NutriPal
FuelMate
NutriGoal
NutriCare
MealMaker
NutriWise
FuelBuddy
NutriCoach
NutriFix
MealGenius
FuelPro
NutriQuest
NutriMate
EatWise
NutriMaster
Corporate Wellness Fitness App Name Ideas
WellnessWorks
FitCorp
WellnessWise
CorporateFitLife
WellnessRevolution
FitCulture
CorporateWellnessPro
WellnessPlus
Fit4Work
WellnessXpress
CorporateFitClub
WellnessMax
FitWellConnect
WellnessVitality
CorporateFitRevive
WellnessBoost
FitWellBalance
CorporateWellnessHub
WellnessActive
Fit4Success
CorporateFitFusion
WellnessLink
WellnessJourney
FitWellQuest
CorporateWellness360
WellnessEmpower
Fit4Performance
CorporateFitNetwork
WellnessEngage
WellnessEssentials
FitWellConnect
CorporateFitLife
WellnessMaximize
Fit4Health
CorporateWellnessPro
WellnessRevive
WellnessActive
FitWellness
CorporateFitBoost
WellnessXpress
WellnessWise
FitCulture
CorporateWellnessHub
WellnessLink
CorporateFitClub
WellnessVitality
Fit4Work
CorporateWellness360
WellnessBoost
FitWellBalance
Bootcamp Fitness App Name Ideas
BootcampBlitz
FitCampPro
BootcampBlast
CoreBootcamp
BootcampRevolution
FitCampWarrior
BootcampFusion
BootcampXpress
CoreFitCamp
BootcampElite
FitCampPower
BootcampUnleashed
BootcampPulse
CoreCampFit
BootcampIntensity
FitCampChampion
BootcampMax
BootcampElevate
CoreCampX
BootcampIgnite
FitCampChallenge
BootcampRush
BootcampShred
CoreCampRevive
BootcampStrong
FitCampXcel
BootcampVitality
BootcampSweat
CoreCampTransform
Bootcamp360
FitCampEndurance
BootcampElevate
BootcampTorch
CoreCampWarrior
BootcampFitLife
FitCampRevolution
BootcampMaximize
BootcampPulse
CoreCampXpress
BootcampUnleashed
BootcampPower
FitCampIntensity
BootcampChampion
BootcampXcel
CoreCampBlast
BootcampIgnite
FitCampRush
BootcampStrong
BootcampChallenge
CoreCampElevate
Read More: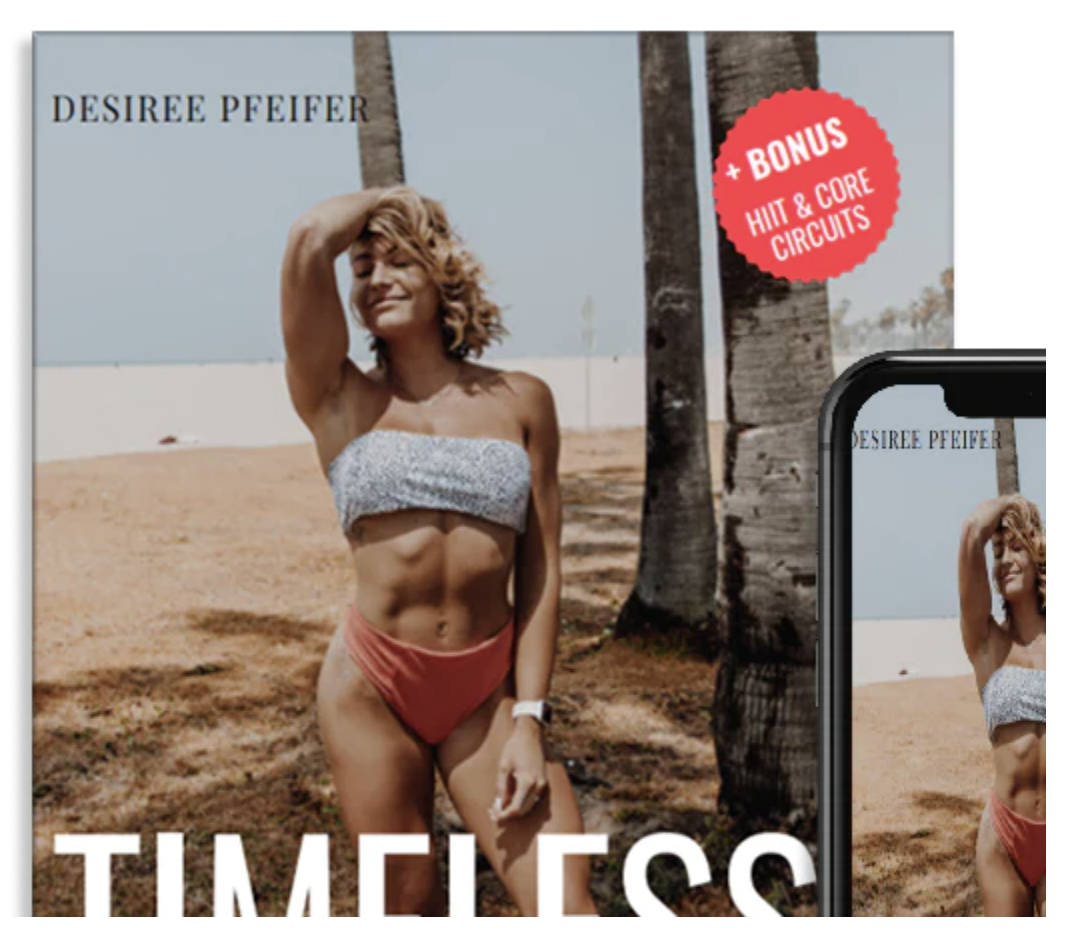 I am grateful to have been able to create an app for my online family to grow with, and be able to support a business that I believe in.
Desiree Pfeifer
CEO, DBFT LLC
Ready to get your own custom branded fitness app?
Pilates Fitness App Name Ideas
PilatesPal
CoreFlow
FlexPilates
PilatesPower
PilatesPlus
CoreFit
PilatesPro
PilatesStudio
PilatesFlex
PilatesBalance
CoreEssentials
PilatesRevolution
PilatesLife
PilatesCore
CoreStrengthen
PilatesPerfect
PilatesPulse
PilatesFlow
CoreFocus
PilatesPrecision
PilatesZone
PilatesFlexibility
CoreSculpt
PilatesCoreFit
PilatesEssentials
PilatesVitality
CoreGrace
PilatesMovement
PilatesWellness
PilatesBodyFit
CoreBalance
PilatesForm
PilatesElevate
PilatesEssence
CoreHarmony
PilatesAlign
PilatesRevive
PilatesInMotion
CoreTone
PilatesZen
PilatesTransform
PilatesFlowMotion
CorePilates
PilatesVibe
PilatesEssentiality
CoreVitality
PilatesUnwind
PilatesFitLife
PilatesFlexMotion
CoreRevitalize
Read More: Best Pilates Studio Software
Group Fitness App Name Ideas
GroupFitHub
FitConnect
TeamWorkout
ClassFit
FitFusion
GroupGains
FitSquad
PowerFitGroup
FitTogether
GroupStrong
FitMob
TeamFitness
GroupEnergy
FitTribe
SquadFit
GroupCircuit
FitCollective
TeamTone
GroupRevive
FitFlow
ClassCraze
GroupHIIT
FitFormation
TeamEndurance
GroupFlex
FitUnited
ClassFitPro
GroupCardio
FitTeamUp
TeamFitHub
GroupPower
FitSocial
ClassSweat
GroupBurn
FitBuddy
TeamFitClub
GroupFlow
FitTogetherApp
ClassCrush
GroupFitPro
FitTribeApp
TeamFitNow
GroupPulse
FitSquadApp
ClassXpress
GroupTone
FitCollectiveApp
TeamTorch
GroupReviveApp
FitMobApp
Read More:
Youth Sports Fitness App Name Ideas
YouthFit
SportsStrong
ActiveKidz
FitFusion
GameOn
PlayFit
SportsZone
YouthPower
FitChamps
AthletePro
PlayStrong
FitKids
SportsFit
YouthActive
ProPlay
FitHeroes
Sportivity
YouthRevive
PlayWell
FitAction
SportyStars
YouthElite
PlayMax
FitFun
SportBurst
YouthVitality
PlayMotion
FitQuest
SportSense
YouthEnergy
PlayPulse
FitFuel
SportBlitz
YouthMomentum
PlayBoost
FitPlay
SportWave
YouthFocus
PlayActive
FitTeam
SportStride
YouthStamina
PlayEdge
FitRise
SportThrill
YouthPowerUp
PlayFlex
FitZone
SportSpark
YouthDynamic
Chiropractic Fitness App Name Ideas
ChiroFit
SpineWell
AlignMotion
ChiroLife
FlexiSpine
ChiroBalance
SpineFitApp
FlexiAlign
ChiroStrength
SpineRevive
AlignFlex
FlexiChiro
ChiroMotion
SpineVitality
AlignMax
FlexiSpineFit
ChiroRevive
SpinePower
AlignFitApp
FlexiChiroLife
ChiroFlow
SpineMotion
AlignEnergy
FlexiAlignFit
ChiroWell
SpineStrength
AlignRevive
FlexiChiroFit
ChiroFlex
SpineBalance
AlignMotionMax
FlexiAlignLife
ChiroVitality
SpineRevolution
AlignStrength
FlexiChiroMotion
ChiroFlowFit
SpineEnergy
AlignReviveFit
FlexiAlignFitApp
ChiroMax
SpineMotionMax
AlignPower
FlexiChiroRevive
ChiroFlexFit
SpineBalanceFit
AlignEnergyFit
FlexiAlignRevive
ChiroVitalityFit
SpineRevolutionFit
Martial Arts Fitness App Name Ideas
DojoFit
MartialLife
WarriorWellness
FlexiDojo
MartialMotion
TrainMaster
DojoDynamics
KickFitApp
FlexiWarrior
MartialMindset
DojoRevive
StrikeStrong
FlexiMartial
WarriorFitApp
DojoMastery
KickMotion
FlexiStrike
MartialEnergy
DojoMax
WarriorWell
FlexiWar
MartialVitality
DojoPower
StrikeFitApp
FlexiDojoFit
WarriorMind
DojoRevolution
KickMax
FlexiMartialFit
MartialStrength
DojoFlow
WarriorMotion
FlexiKick
MartialFlex
DojoFitRevive
StrikeFit
FlexiWarriorFit
MartialBalance
DojoRecharge
WarriorMax
FlexiDojoLife
MartialPerformance
DojoStrength
KickFit
FlexiWarFit
MartialRevive
DojoEnergy
WarriorMotionMax
FlexiStrikeFit
MartialDojoFit
Physical Therapy Fitness App Name Ideas
RehabRise
MotionMender
FlexFitTherapy
ActiveRecover
ReBuildWell
HealMotion
FlexLife
ReboundFit
PhysioRevive
MoveWellness
FlexiTherapy
ReNewRehab
MobilityMax
FitRecover
ReHabilitate
FlexiMotion
BodyWellTherapy
ReBoundFit
PhysioPeak
MoveStrong
FlexCare
ReCoverFit
MobilityMender
HealFitApp
FlexiRehab
ReNewMotion
ActiveRehab
MotionMax
PhysioFitRevive
FlexiLife
ReBuildRecover
MobilityRevive
FlexFitRehab
ReCoverMotion
HealWellness
FlexiRecover
ReNewFit
PhysioRestore
MoveMax
FlexiRevive
ReBuildMotion
MobilityFitApp
ReCoverWellness
HealMotionMax
FlexiThrive
ReNewRecover
PhysioFlex
MoveRevive
FlexiRecoverMax
ReHabilitateFit
Sports Performance Fitness App Name Ideas
PerformXcel
PowerSport
AthleteEdge
StrongFusion
ProFitPerformance
VelocityFit
PrimeAthlete
SportsPower
OptimalPerformance
EliteProGym
SpeedStrength
AthleteXperience
PeakPower
ProTrainX
PerformanceXpress
GameChangerFit
AgilityXcel
ChampionPro
SportsLabX
PerformMax
EliteSpeed
PowerUpPro
AthleteFuel
Performance360
StrongXcel
ProTrainMax
GameOnFitness
PerformanceEdge
AthleteZone
SpeedXpress
PrimeProGym
PowerPeak
EliteFitLab
SportXperience
PerformStrong
AgilityPro
ChampionFitX
SportsLabPro
Perform360
EliteSpeedX
PowerUpMax
AthleteFuelX
PerformanceElite
StrongZone
ProTrainEdge
GameChangerX
AgilityMax
ChampionXcel
SportsFitLab
PerformXtreme
Read More: How to Start a Sports Performance Gym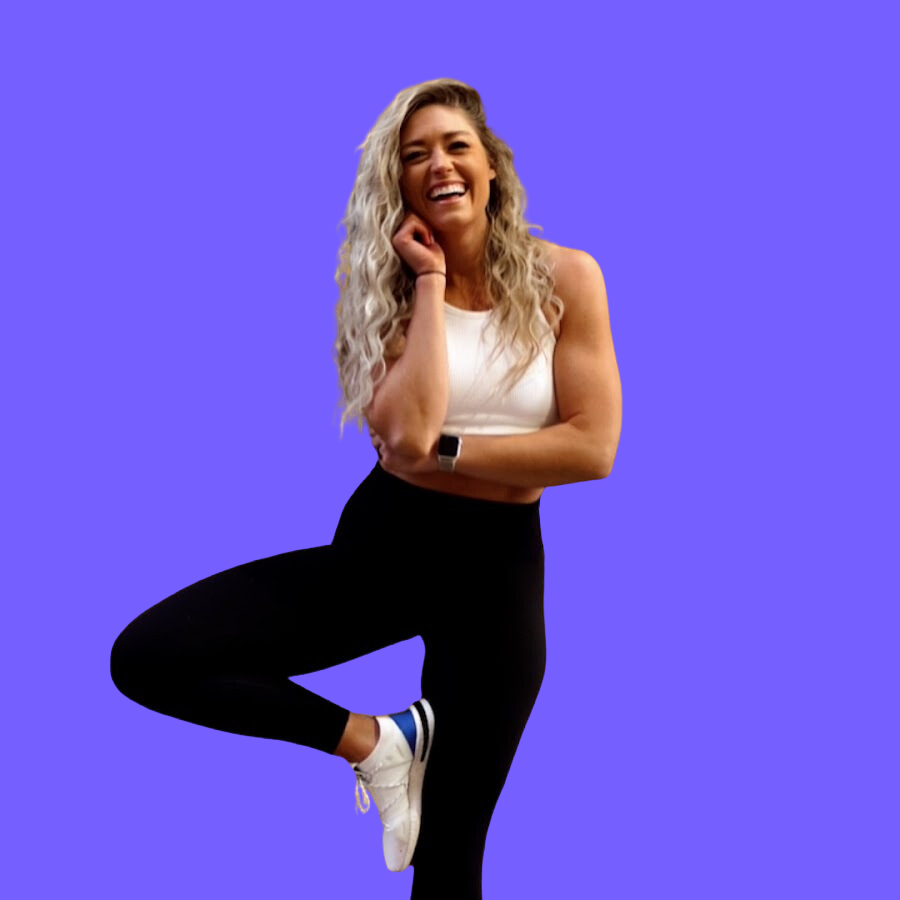 Our overall experience with Exercise.com is a breeze. We love how easy it is to integrate this app with our current workflow while providing great fitness programs for our customers and save us time in the process.
Julie Ledbetter
Owner, Ledbetter Fitness
Ready to get your own custom branded fitness app?
CrossFit App Name Ideas
CrossFitPro
WODWarrior
StrengthForge
FitFire
CrossFitXtreme
PowerLiftPro
WODWiz
BeastMode
IronStrong
CrossFitCommand
FitFuel
EliteFitness
WODMaster
TheCrossFitLab
PowerHouse
CrossFitXperience
FitFusion
IronFreak
CrossFitChampion
WODGenius
MightyMuscle
FitForge
CrossFitXcel
PowerUpFitness
WODElite
DynamicFit
CrossFitRevolution
StrengthZone
WODBeast
FitWarrior
IronEndurance
CrossFitXtreme
PowerLiftX
WODSupreme
FitDominion
CrossFitChallenger
StrengthStorm
WODGuru
FitCommander
IronForce
CrossFitXcelerate
PowerCoreFitness
WODKing
FitFury
IronTitan
CrossFitXplosion
WODHero
FitVortex
PowerUpX
CrossFitEpic
Read More: Best Online CrossFit Box Business Software
Yoga Studio Fitness App Name Ideas
ZenFlow
YogaSoul
BlissBalance
SereneAsana
MindfulMotion
HarmonyYoga
PeacefulPoses
RadiantLotus
TranquilTree
InnerGlow
SacredSpace
SoulStretch
BlissfulBreath
ZenVibes
GracefulFlow
OmBalance
SerenityStudio
BlissfulBodies
YogaEssence
HarmonyHaven
RadiantSunrise
TranquilTwists
InnerJourney
PeacefulPilates
MindfulMovement
ZenWellness
GracefulGuru
SacredSerenity
SoulfulStretches
BlissfulBody
OmShanti
HarmonyHealing
RadiantRevival
TranquilTempo
InnerGoddess
PeacefulPulse
MindfulMomentum
ZenLife
GracefulGlow
SacredSanctuary
SoulfulSavasana
BlissfulBalance
OmPower
HarmonyHatha
RadiantRelaxation
TranquilTides
InnerAwakening
PeacefulPostures
MindfulMeditation
ZenUnity
Read More: Best Yoga Studio Software
Online Fitness Coach Fitness App Name Ideas
FitCoachPro
VirtualFitGuide
OnlineFitMaster
FitCoachConnect
eFitnessPro
RemoteFitCoach
VirtualFitGuru
OnlineFitnessGuide
FitCoachXpress
eFitMentor
VirtualFitPro
OnlineFitRevolution
FitCoachHub
eFitnessGuru
RemoteFitGuide
VirtualFitMaster
OnlineFitConnect
FitCoachExpress
eFitPro
VirtualFitRevolution
OnlineFitnessHub
FitCoachXpert
eFitnessGuide
RemoteFitPro
VirtualFitMentor
OnlineFitGuru
FitCoachConnection
eFitRevolution
RemoteFitnessGuide
VirtualFitExpress
OnlineFitMastermind
FitCoachGenius
eFitnessGains
VirtualFitHub
OnlineFitPro
FitCoachExpert
eFitMentorship
RemoteFitRevolution
VirtualFitGains
OnlineFitnessGenius
FitCoachNetwork
eFitnessGuru
RemoteFitGuide
VirtualFitPro
OnlineFitRevolution
FitCoachHub
eFitPro
VirtualFitRevolution
OnlineFitnessHub
FitCoachXpert
Read More:
Fitness Influencer Fitness App Name Ideas
FitLifeInfluencer
InspireFit
FitnessGuru
BodyByInfluencer
FitStyle
WellnessInfluencer
FitFamous
HealthImpact
SweatWithMe
FitJourney
FitnessEmpire
InfluencerFitClub
TrainLikeMe
FitWithInfluence
BodyGoalsApp
FitnessInfluence
FitFusion
InfluencerWellness
FitnessFlow
InspireFitness
FitWithFlair
WellnessInfluence
SweatNation
FitInfluencerLife
FitImpact
InspireHealthy
BodyByInfluence
FitStyleGuide
FitnessInfluencePro
WellnessWarrior
FitMentor
InspireSweat
FitnessGains
InfluencerFitRevolution
FitWithFlair
WellnessInfluenceClub
SweatNationApp
FitInfluencerLife
FitImpactPro
InspireHealthyLiving
BodyByInfluencePro
FitStyleGuideClub
FitnessInfluenceRevolution
WellnessWarriorApp
FitMentorPro
InspireSweatNation
FitnessGainsClub
InfluencerFitLife
FitWithFlairApp
WellnessInfluenceRevolution
Read More:
Personal Trainer Fitness App Name Ideas
TrainPro
FitCoach
PT360
PersonalFit
MyTrainer
StrengthCoach
FitGuide
ProTrain
CustomFit
TrainerX
PersonalPower
TrainWell
FitExpert
PTConnect
FitnessMentor
TrainSmart
MyFitCoach
PowerTrainer
FitBuddy
PersonalGain
TrainMe
FitnessPartner
TrainerPlus
PTGenius
FitMotivate
TrainForce
PersonalPrime
FitAdvise
MyWorkoutPal
TrainerSpot
FitnessXpert
PTPro
FitU
TrainHero
MyFitPro
PowerCoach
FitSupport
PersonalizedFit
TrainWise
FitnessEdge
PTPath
FitBoost
TrainZone
PersonalFitPlan
TrainUp
FitDynasty
PTPartner
MyFitExpert
PowerUpTrainer
FitResults
Read More:
Gym Fitness App Name Ideas
GymFlex
FitZone
PowerLift
FitnessXpress
GymHero
ActiveEdge
FitHub
StrengthZone
GymGenius
FlexFit
FitClub
GymPro
EliteFit
FitFusion
GymWarrior
ActiveLife
FitGrid
GymConnect
BodyZone
FitMentor
GymMaster
FitRevolution
MuscleUp
GymFlow
FitNation
SweatZone
GymPlus
FitXpert
ActiveGuru
FitBase
GymBuddy
FitSphere
StrongFit
GymCore
FitSquad
ActiveMotion
FitBoost
GymElite
FlexZone
FitSource
ActiveZone
GymForce
FitFlex
BodyFit
GymPro
FitSmart
ActiveWorks
FitZone
GymFit
StrongLife
Read More:
Cute Fitness App Name Ideas
FitBuddies
Sweatastic
Pumpkins & Planks
Fitness Friends
Workout Whiskers
Pawsome Fitness
Jumping Jellybeans
FitStars
Active Pups
Furry Fitness
Sweat Paws
FitFur Friends
Pawlates
Active Tails
Woof Workout
Feline Fitness
Hoppin' Hearts
Playful Planks
Energized Paws
Meow Meow Moves
Bunny Hops
Kitten Kicks
Pawsitively Fit
Little Movers
Happy Hounds
Dynamic Doodles
Energizer Bunnies
Bouncing Bulldogs
Lively Labs
Whisker Workouts
Cuddly Calisthenics
Tiny Tumblers
Playful Pups
Furry Fitness Fun
Lively Leaps
Fitness Felines
Happy Hoppers
Bouncing Bichons
Meow Master
Energized Emus
Active Akitas
Pouncing Persians
Wagging Workout
Dynamic Dalmatians
Furry Flexibility
Bouncing Beagles
Paw Power
Lively Lizards
Jumping Jack Russells
Fit Furry Friends
Funny Fitness App Name Ideas
Gym-nastics
Flexercise
Sweat-o-Matic
FitFiasco
Muscle Mischief
Workout Wackiness
Absurd Fitness
Laughing Lunge
Silly Squats
Hilarious HIIT
Cardio Comedy
Joke-a-Cise
Chuckle Crunch
Giggling Glutes
Comical Conditioning
Hysterical Yoga
Funny Fitness Frenzy
Laughing Lifts
Quirky Cardio
Witty Workouts
Belly Laugh Burn
Chuckle Circuit
Guffaw Gainz
Smiling Sprints
Hilarious Hula Hoop
Fit Funnies
Snicker Squats
Chuckling Calisthenics
Laughing Lunges
Silly Spinning
Giggling Gym
Funny Functional Training
Wacky Weightlifting
Laughable Leg Day
Quirky CrossFit
Comedy Core
Smiling Stretching
Hysterical HIIT
Chuckle Cycling
Giggly Group Classes
Funny Flexibility
Laughable Lifts
Quirky Quads
Hilarious Hiking
Comical Cardio
Chuckling Chest Press
Snicker Step Aerobics
Funny Foam Rolling
Laughing Lat Pulldowns
Quirky Quick Circuit
Unique Fitness App Name Ideas
FitBlend
FlexiFit
ActiveSync
PowerTrek
FitNova
BodyLeap
FlexiCore
ActivePulse
FitZen
MoveQuest
BodyRevive
FlexiWave
ActiveNexus
FitHub
PowerIgnite
BodyFuel
FlexiRise
ActiveLinx
FitXcel
MoveLab
BodyVibe
FlexiFlow
ActiveMover
FitMentor
PowerPath
BodyShift
FlexiQuest
ActivePace
FitTrail
MovePeak
BodySculpt
FlexiEdge
ActiveVital
FitConnect
PowerShift
BodyFlow
FlexiLife
ActiveStride
FitSymphony
MoveWave
BodyShape
FlexiRevive
ActiveBoost
FitWander
PowerFlex
BodySpark
FlexiSprint
ActivePulse
FitZenith
MoveSage
Catchy Fitness App Name Ideas
FitVibe
FlexFit Plus
ActiveEdge
PowerPulse
FitBoost
BodyBlitz
FlexFlow
ActiveLife
FitFuel
MoveMaster
BodyBuilder
FlexMotion
ActiveXcel
FitFusion
PowerUp
BodyBalance
FlexPro
ActiveRevive
FitZone
MoveMate
BodyRevolution
FlexForce
ActiveXperience
FitGuru
PowerCore
BodyFlex
FlexMax
ActiveFlow
FitLaunch
MoveSmart
BodyVitality
FlexLife
ActiveBoost
FitMotion
PowerMove
BodyFit
FlexRevolution
ActivePulse
FitZoneX
MoveFit
BodyActive
FlexEnergize
ActiveMomentum
FitPower
PowerFlex
BodyMaster
FlexVitality
ActiveMotion
FitRise
MoveGuru
Creative Fitness App Name Ideas
FitLife Tracker
FlexFit Pro
ActiveCore
MoveMentor
Sweat Squad
FitFusion
GymGenius
PowerPulse
FitFlex
BodyBuddy
FlexTrainer
ActivePursuit
FitLab
VitalityCoach
FitConnect
MotionMastery
FlexFlow
ActiveXperience
FitQuest
BodyBalance
FlexFuel
ActiveRevolution
FitJourney
MoveMaker
FlexFitX
ActiveZen
FitProX
BodyBlitz
FlexFocus
ActiveEdge
FitRevive
MoveMover
FlexFitZone
ActiveVibe
FitLaunch
BodyBuilder
FlexFlowX
ActiveMove
FitGuru
MoveMaster
FlexLife
ActiveLifeX
FitCoach
BodyMotion
FlexMax
ActiveFit
FitFlow
MoveProX
FlexFuelX
ActiveXcel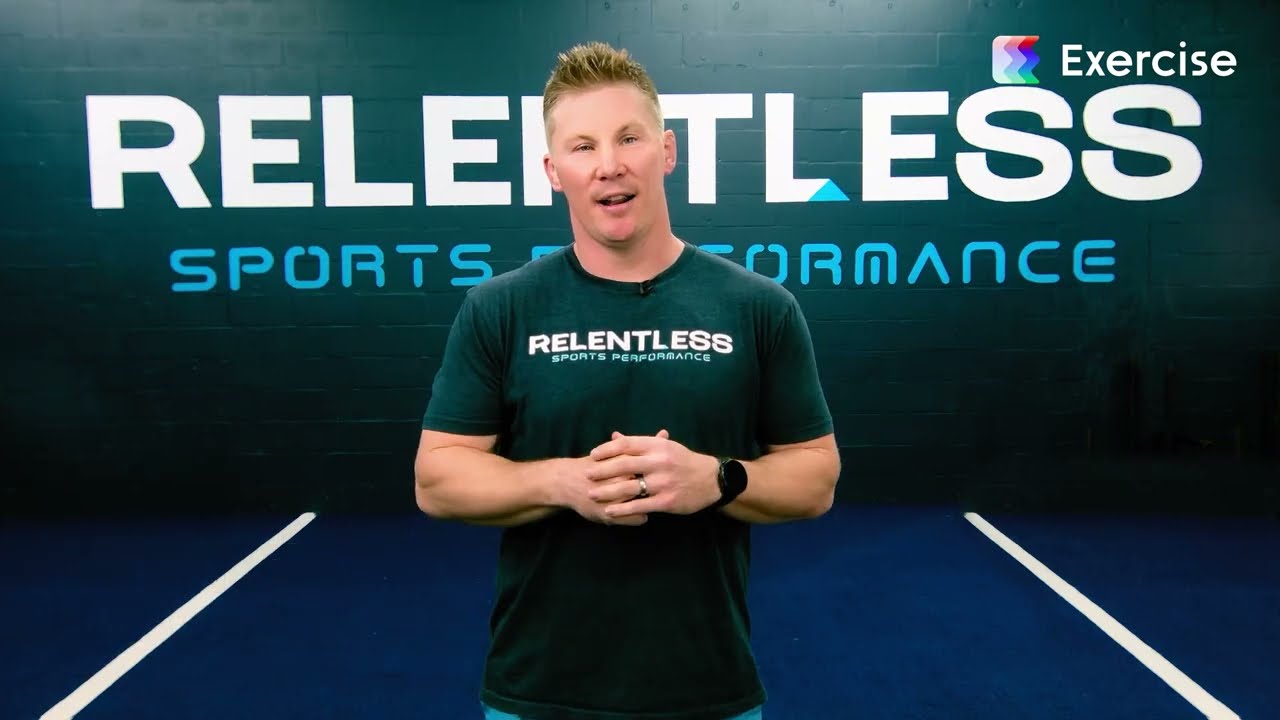 If you want to offer an elite service for the end user you need to get with the times and use elite level software that is intuitive, visually appealing, and effective. That is exactly what Exercise.com delivers to its clients.
Jimmy Myers
Owner/Trainer, Relentless Sports Performance
Ready to get your own custom branded fitness app?
Read More:
How to Name a Fitness App
Naming a fitness app requires a balance of creativity, relevance, market research, and legal considerations. Here's a step-by-step guide to help you come up with a fitting name for your fitness app:
Determine Your Niche:
Before you decide on a name, understand your target audience and your app's primary function. Is it for weightlifting, yoga, HIIT, general wellness, diet tracking, or another niche?
Brainstorm:
Write down keywords related to fitness, the functionalities of your app, and your target audience.
Think of adjectives that evoke the emotions or feelings you want your users to associate with your app.
Combine words or concepts to create new, unique word blends.
Try out a fitness app name generator or other keyword tool
Keep It Simple:
A short, catchy name is easier to remember. Think of popular apps like "Fitbit" or "MyFitnessPal". They're concise and instantly give an idea of the app's purpose.
Check Availability:
Use domain search tools to see if the name (or a variation) is available as a domain for a website.
Check app stores to ensure there isn't already an app with the same or a very similar name.
Test Pronunciation and Spellings:
The name should be easy to pronounce and spell to avoid confusion. Say the name out loud and ask others to spell it upon hearing it.
Get Feedback:
Share the potential names with friends, family, or potential users. Gauge their reactions and get feedback on their preferences and understanding of the name.
Consider Cultural Implications:
If you're aiming for a global audience, ensure your app's name doesn't have negative or unintended meanings in other languages or cultures.
Verify Legality:
Check trademarks to ensure your app's name isn't infringing on existing trademarks.
It might be wise to consult with a legal professional to avoid any potential legal issues down the line.
Consider SEO and Searchability:
Reflect Your Brand:
Your app's name should align with your brand's values, tone, and mission. It's one of the first impressions users will have, so make sure it accurately represents what you stand for.
Future-Proof the Name:
Consider if the name will still be relevant as your app evolves. Avoid names that are too specific unless you're sure about the app's long-term direction.
Once you've settled on a name for a fitness app, remember to consistently use it in branding and marketing efforts. This helps in establishing brand recognition and trust with your target audience.
Fit and Fabulous: Crafting Catchy Names for Your Fitness App
Introduction
The Importance of Fitness and Technology
Fitness is an integral part of a healthy lifestyle, and it has become even more important in recent years as people lead increasingly sedentary lives. Advances in technology have made it easier for people to track their fitness goals, monitor their progress, and stay motivated.
Smartphones and wearable devices have revolutionized the way people approach fitness. With the help of these tools, individuals can easily access information about healthy eating habits, exercise routines, and personalized training plans.
Furthermore, they can use these tools to track their daily activity levels and set goals for themselves. This integration of technology with fitness has also led to a surge in the popularity of fitness apps.
These apps provide users with guidance and motivation as they work towards achieving their health goals. As such, choosing the right name for a fitness app is crucial to its success.
The Importance of Fitness App Names
When it comes to building a successful fitness app brand, choosing the right name is critical. A good name should be catchy and memorable while also reflecting the focus of the app.
It should be easy to pronounce and spell so that potential users can find it easily on app stores or search engines. Moreover, a well-chosen name can make or break an app's marketing campaign.
A good name can attract potential users' attention while also setting an expectation for what they will experience when using it. On the other hand, a poor choice of name may fail to resonate with potential users or even generate negative connotations.
Choosing a great name requires careful consideration by developers who must balance creativity with practicality. By taking into account factors such as target audience demographics, cultural nuances, legal requirements (e.g., trademarks), trends in naming conventions within the industry (e.g., incorporating emojis), developers can create names that will appeal to potential users while also generating buzz and driving downloads.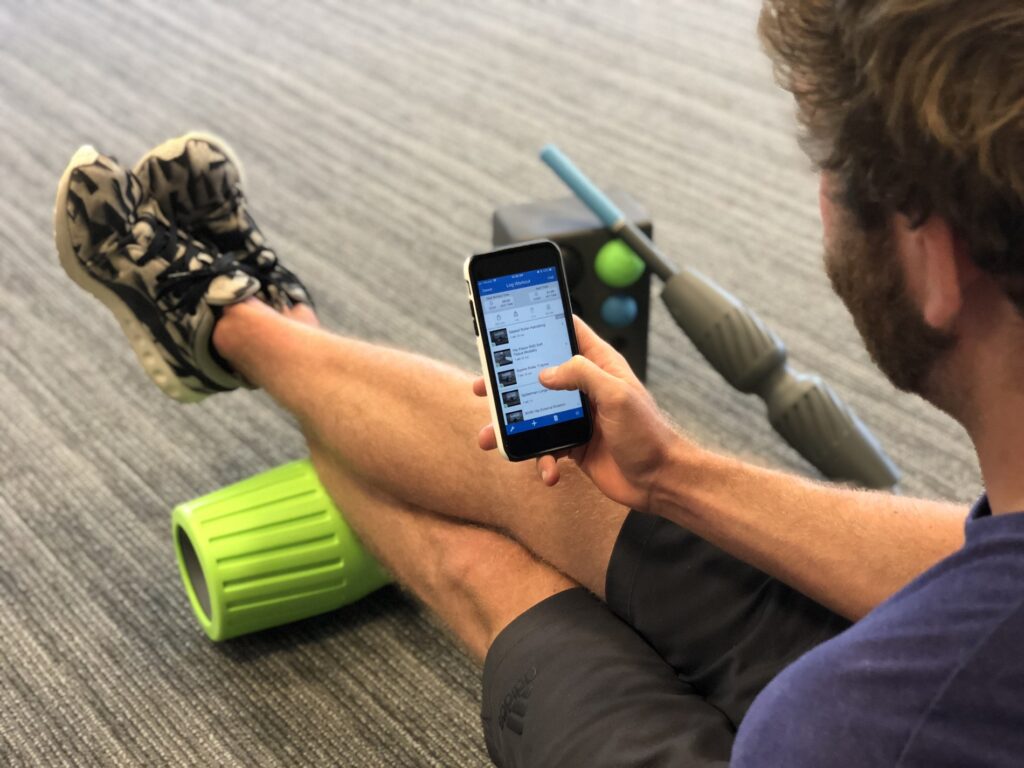 High-Level Overview of Fitness App Names
When it comes to fitness app names, choosing the right one can make a big difference in the success of your app. A catchy and memorable name is important for several reasons.
Firstly, it's easier for potential users to remember and search for your app if the name stands out. Secondly, a good name can help with branding and marketing efforts by creating a strong connection between the app and its intended audience.
One way that a good fitness app name can help with branding is by creating an association between the name and the type of exercise or workout that the app offers. For example, an app called "Yoga Bliss" immediately communicates to potential users that it's a yoga-focused app designed to bring calm and relaxation.
In contrast, an unclear or unmemorable name could hurt your marketing efforts, as potential customers may overlook your app in favor of others with more recognizable names. User engagement is another area where a good fitness app name can be beneficial.
If users feel positively about your brand from first hearing or seeing your app's name, they are more likely to engage with it further by downloading or purchasing it. Additionally, using names that evoke feelings of motivation or excitement – such as "Sweat Nation" – can help inspire people to get moving.
The Power of First Impressions
As discussed above, first impressions are critical when trying to attract new users to your fitness application. A well-chosen name will create positive associations in people's minds before they even use the product itself. Conversely, an unmemorable or off-putting name could turn potential customers away before they even have a chance to experience what makes your product unique.
It's important to remember that many people have limited time and attention spans when browsing through apps on their phones or computers. Therefore, having a memorable name increases the chances that they will spend more time learning about your app and ultimately decide to give it a try.
Branding and Marketing Your Fitness App
In addition to attracting new users, a good fitness app name can also help with branding and marketing efforts. Having a unique and recognizable name can make your app stand out among the competition, making it easier for potential customers to remember and recommend it to others.
Furthermore, if you plan on doing any marketing campaigns or advertising efforts down the line, having an easily recognizable name can help ensure that your ads get noticed. A memorable name will also be easier to incorporate into your fitness social media strategy and into posts or other forms of digital marketing.
Overall, choosing the right fitness app name is essential for creating a positive first impression, building brand recognition, and increasing user engagement. While the process of selecting an appropriate name may take some time and effort, the benefits of a memorable and eye-catching title are well worth it in the long run.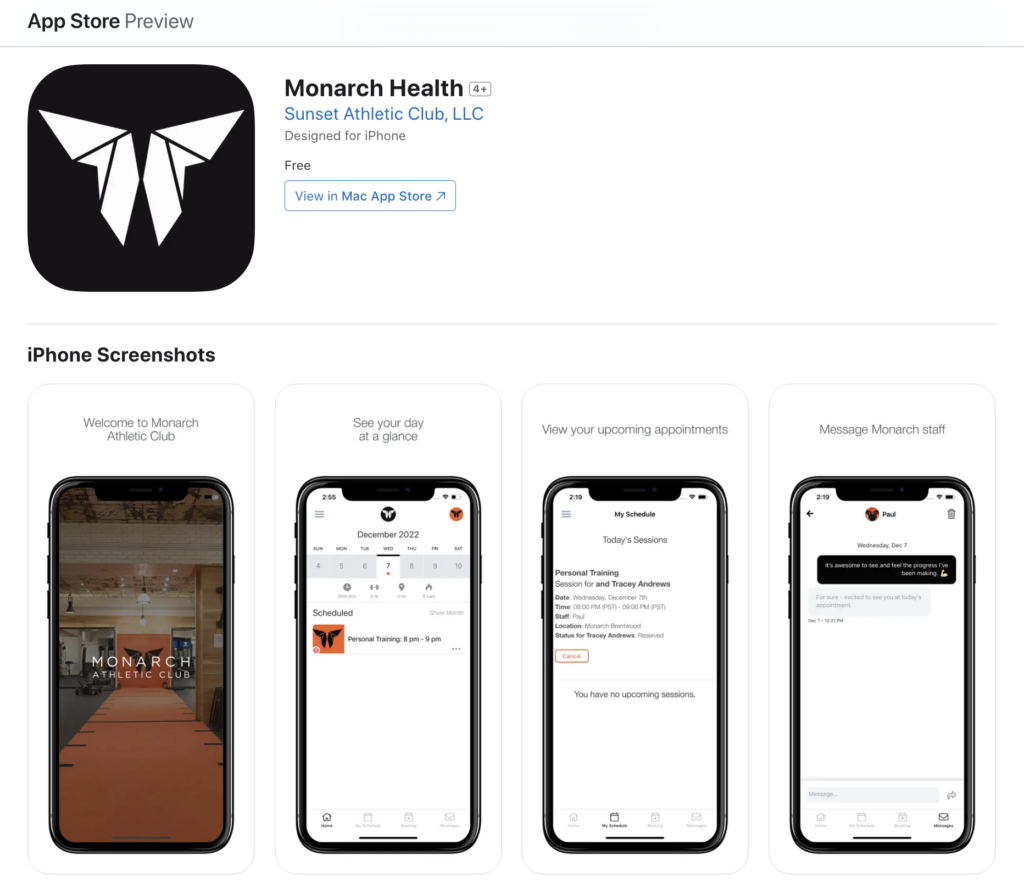 Ready to get your own custom branded fitness app?
Fitness App Naming Strategies
Naming a fitness app requires careful consideration to ensure the name accurately represents the app's purpose and is appealing to potential users. There are several strategies for naming a fitness app, including using puns, alliteration, and descriptive words.
Puns can be clever and memorable, but they may not always be appropriate or easy to understand. Alliteration (using words that start with the same letter) can also be catchy and fun, but it can become tedious if overused.
Descriptive names, on the other hand, clearly communicate what the app does but may not stand out in a crowded market. For example, "FitBit" uses a clever pun that combines "fit" with "bit," referencing both fitness and technology.
"Nike Training Club" is an example of descriptive naming that conveys exactly what the app offers – training programs from Nike. Another approach is creating a name based on the unique features of an app or its target audience; for example, an app aimed at runners could use a name like "StrideTracker".
Popular Fitness App Names
Several popular fitness apps have become household names due to their innovative features and effective marketing strategies. Examining these names can provide insight into what makes them successful in terms of branding and user engagement. One such example is "MyFitnessPal," which combines personalization ("my") with health tracking ("fitness") and community ("pal").
Another successful name is "Sweat," which is simple yet catchy while also effectively conveying effort and intensity. The name has also been used as part of branding efforts across multiple platforms.
Fitness App Naming Trends
The world of fitness apps is constantly evolving, leading to changes in naming trends over time. In recent years, short and simple names have become increasingly popular; examples include "Zwift", "Glo", or even just initials like "SWEAT" and "FIIT".
Shorter names can be more memorable and easier to type, making them an appealing option in an age where mobile devices are ubiquitous. Another trend is the incorporation of emojis into fitness app names.
Emojis can add a playful or whimsical element to a name, making it more engaging for users. Examples include "Fiit 🌟", which includes both the company's name and a star emoji, or "FitOn 💪🏼", which uses both a flexing arm emoji and its own brand name.
However, overuse of emojis can become overwhelming and detract from the professionalism of an app. There are several effective naming strategies for fitness apps, including puns, alliteration, and descriptive words.
Examining popular fitness app names can provide insight into successful branding techniques while keeping up with current naming trends is crucial for staying competitive in the market. Ultimately, the key to choosing a good name for a fitness app is to balance creativity with clarity and effectiveness in representing what the app offers.
Legal Considerations
When choosing a name for a fitness app, it's important to consider the legal implications of your choice. Your name needs to be unique and not infringe upon any existing trademarks or copyrights. You can use online search tools to check if your chosen name is already taken by another company or entity.
It's also important to consider whether your app name may be confused with other brands' names, particularly in the fitness industry. For example, using "Fitbit" in your app name could lead to confusion and potential legal issues.
Avoiding similarities with other well-known brands can help you avoid these problems. You should also keep in mind that laws regarding trademarks vary depending on location, so make sure you research the laws in your region and any regions where you intend to market your app.
Cultural Considerations
When choosing a name for an international audience, it's important to consider cultural differences and nuances that may affect how people perceive your brand. Some words or phrases may have different meanings or connotations in different cultures, which could impact how people view your brand and affect its success.
You should research cultural norms and values of different regions where you plan on marketing your product. This will help you avoid unintentionally offending potential users with a name that is inappropriate or culturally insensitive.
In addition, some names are difficult to pronounce or spell correctly in certain languages. Make sure you choose a universal name that can easily be translated into multiple languages without losing its meaning.
User Feedback
The importance of user feedback cannot be overstated when choosing a fitness app name. User feedback can provide valuable insight into what people find appealing and memorable about a particular brand or product.
Conducting surveys or focus groups can help you gauge user reactions to different name options and identify potential issues with a name before you launch your app. This feedback can also help you refine and improve your brand messaging and positioning.
Once your app is launched, continue soliciting user feedback. This will help you stay on top of changing user preferences and make any necessary adjustments to your name or branding strategy.
Naming Your Fitness App
The Power of a Good Fitness App Name
Choosing the right name for your fitness app is crucial for its success. A good name can help establish brand recognition, drive user engagement, and boost marketing efforts. By following best practices for naming a fitness app and paying attention to legal, cultural, and user feedback considerations, you can create a name that resonates with your target audience.
The Future of Fitness App Naming
As the fitness industry continues to evolve and technology advances, we can expect to see new trends emerging in fitness app naming. Shorter names with simpler spelling will likely become more prevalent as people increasingly use voice commands to access apps. Emojis may also be used more frequently in app names to convey emotion or create visual interest.
An Invitation to Create Your Own Catchy Fitness App Name
We hope this article has inspired you to think creatively about naming your own fitness app. Remember that your name should be unique, memorable, and reflective of your brand's values and mission.
Take the time to research naming strategies and gather feedback from potential users before making a final decision. With careful consideration and planning, you can create a name that sets your fitness app apart from the competition.
Choosing the right fitness app name is an important aspect of developing a successful mobile application. By following best practices for naming strategies while considering legal considerations such as trademarks/copyrights , cultural considerations relevant for an international audience, current trends within the industry such as short names & emojis integration as well as gathering user feedback; you will have laid out solid foundational work towards success in this field while also creating something memorable & unique!
How do you make a good fitness app name?
A good fitness app name should be memorable, relevant to its function, easy to spell, and resonate with the target audience. It's also beneficial if it's unique to ensure it stands out in app stores and online searches.
Can I really use these fitness app names for free?
Yes, unless the name is trademarked or copyrighted by another entity. Always conduct a thorough search to ensure the name isn't in use and consider securing a trademark for your chosen name.
What's a good fitness app name for a gym app?
GymGenius, FitHub, or GymFlow.
What's a good fitness app name for a fitness influencer app?
Fitfluence, ShapeShare, or BodyBrand.
What's a good fitness app name for an online fitness coach?
VirtualVitality, CoachConnect, or FitGuidePro.
What's a good fitness app name for a personal trainer?
TrainMePro, PersonalPeak, or FitMentor.
What's a good fitness app name for a female audience?
SheShinesFitness, FemmeFit, or LadyLifts.
What's a good fitness app name for a male audience?
ManMotion, BroBuild, or AlphaAthlete.
How does a fitness app name generator work?
A fitness app name generator uses algorithms to combine relevant fitness-related words, phrases, and trends to produce potential app names.
How do I promote my fitness app?
Promote your fitness app through social media marketing, influencer partnerships, content marketing, in-app referrals, pay-per-click advertising, and app store optimization.
What are some good fitness slogans?
"Find Your Fit", "Elevate Every Rep", "Beyond Boundaries", or "Push Past Possible".
Read More: Fitness and Gym Advertising Slogan Ideas
What is the best gym name?
The best gym name reflects its ethos and target audience, like "Urban Lifters", "Serenity Studios", or "Peak Performance Gym".
Read More: Gym Name Ideas
How do fitness apps make money?
Fitness apps can make money through subscription models, in-app purchases, advertising, affiliate marketing, selling merchandise, or offering premium content.
Read More: How do fitness apps make money?
How much does it cost to make a fitness app?
The cost varies based on features, complexity, and platform. A simple app can start from $10,000, while a more complex one with multiple features can cost $100,000 or more.
Read More: How much does it cost to make a fitness app?
What makes a fitness app successful?
A successful fitness app offers value to its users, has a user-friendly design, unique features, regular updates, effective marketing, and responsive customer support.
How can Exercise.com help me create a fitness app?
Exercise.com offers a comprehensive solution for fitness professionals, including the creation of custom-branded fitness apps. The best white label fitness app builder software platform allows you to manage your business, host exercise videos, offer workout plans, and much more, all within your app. Partnering with Exercise.com means you're opting for a professional solution tailored to your needs, and they can assist you from the initial app concept to its launch and ongoing management.
Read More: How to Create a Fitness App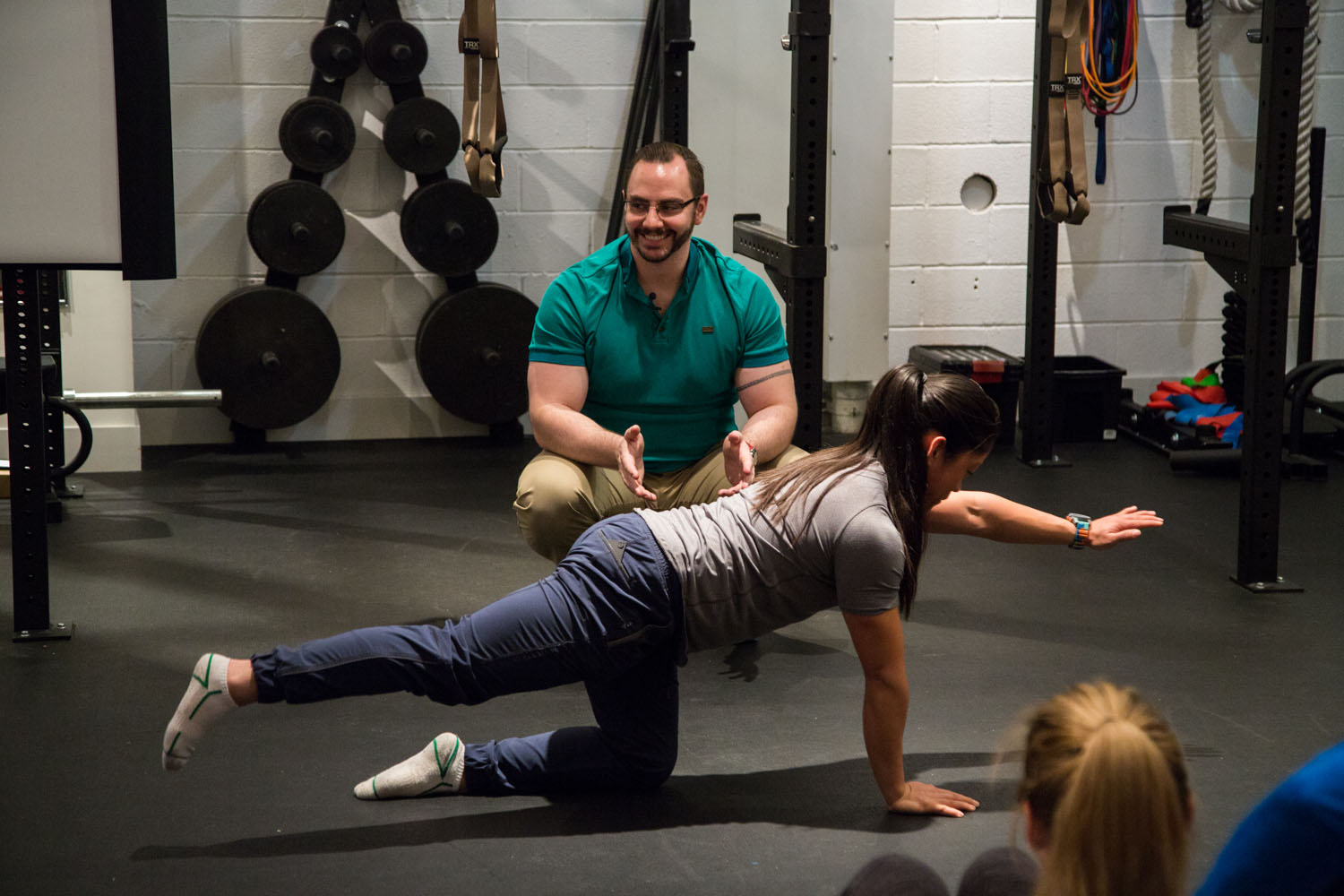 "Developing an easy intake system with my apps and ways to scale the delivery of workouts has been huge. Working with 20-30 individuals who each have specific goals and restrictions can be challenging, but your platform makes it easy to organize everyone's programs and put a plan together that will get them the best results possible. The simple, effective tools help expand and simplify my coaching process."
Dean Somerset
Owner, Somerset Fitness
Ready to get your own custom branded fitness app?