77+ Personal Training Business Ideas
Get the best personal training business ideas with this big list of free business ideas for personal trainers who want to make more money with fitness. Putting these personal trainer business ideas into action can help PT's expand their reach, innovate their offerings, and grow their businesses. Leveraging platforms like Exercise.com, which offers a comprehensive solution for fitness professionals to manage their business, accept payments, book sessions, host videos, and more, can provide an edge in this competitive market.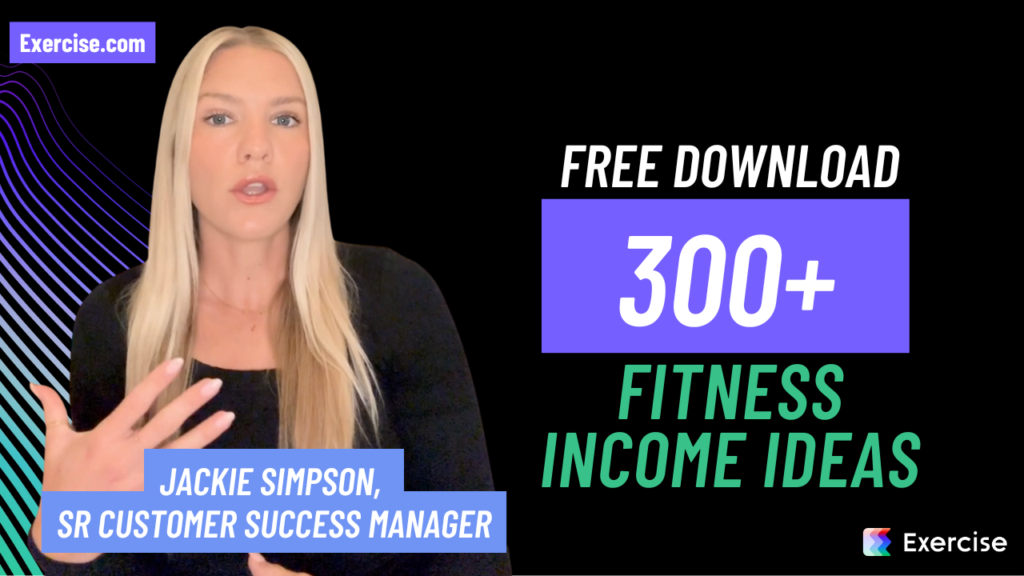 Are you passionate about fitness and helping others achieve their health goals? If so, starting your own personal training business may be the perfect venture for you. Being a personal trainer not only allows you to pursue your passion, but also gives you the opportunity to make a real difference in people's lives. In this article, we will explore a variety of personal trainer business ideas to help you get started on the path to success.
Discover innovative and profitable personal trainer business ideas to take your fitness career to the next level. With the rise of digital platforms and evolving client needs, there's never been a better time to think outside the box. See how using the best gym management software and the best personal training management software can help you take your fitness business to the next level, whether you want to succeed online, in-person, or in a hybrid capacity. Whether you want to open a gym, start a fitness business, or just figure out a way to make money from fitness, this list is full of the most profitable fitness business models and personal trainer income ideas as well as many lesser known PT business ideas that you can put into action. And, of course, the Exercise.com platform makes it easy for you to get started.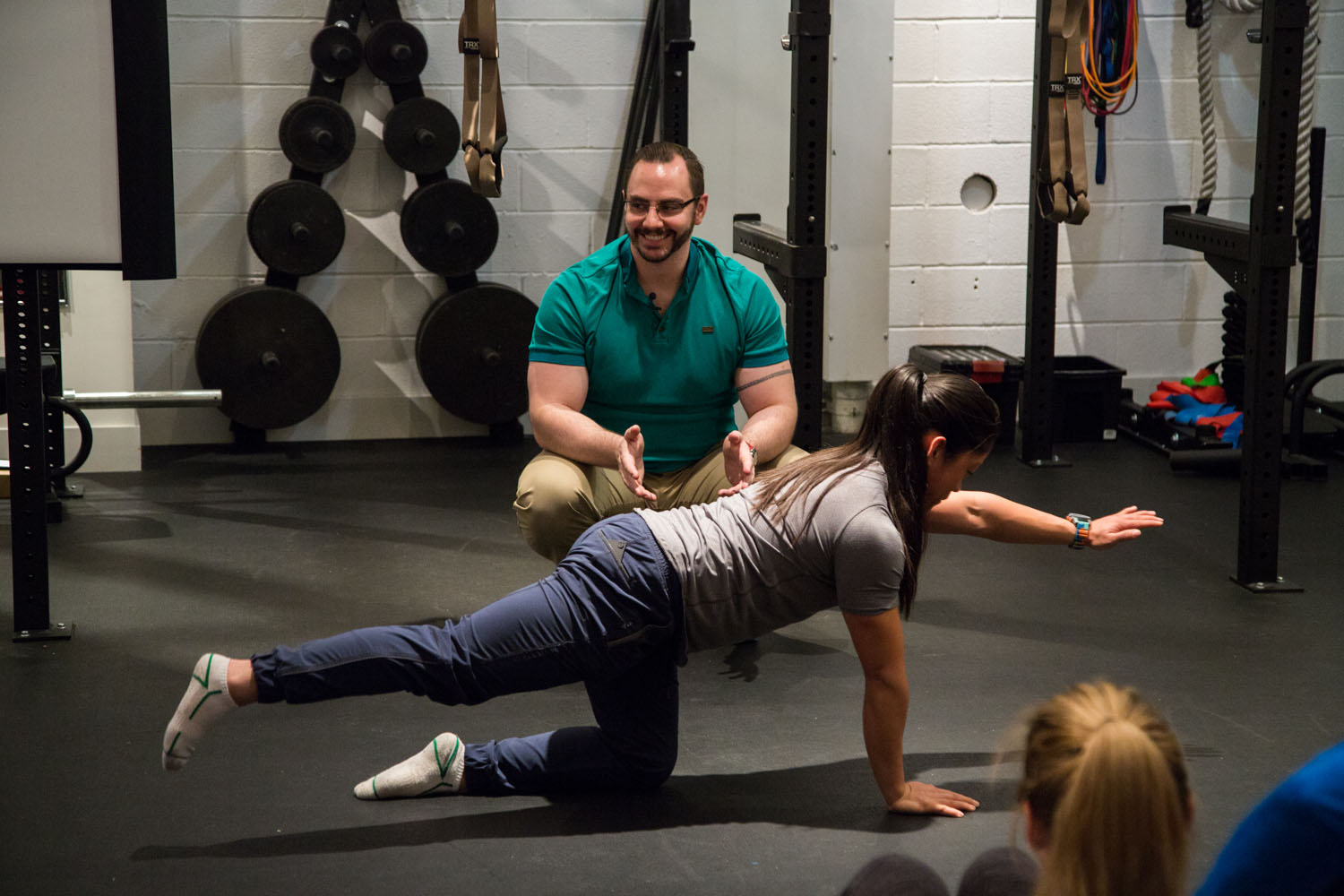 "Developing an easy intake system with my apps and ways to scale the delivery of workouts has been huge. Working with 20-30 individuals who each have specific goals and restrictions can be challenging, but your platform makes it easy to organize everyone's programs and put a plan together that will get them the best results possible. The simple, effective tools help expand and simplify my coaching process."
Dean Somerset
Owner, Somerset Fitness
Personal Trainer Business Ideas
Below are the top personal training business ideas to inspire and guide your entrepreneurial journey.
Virtual Training Sessions: Offer online personal training sessions, making it convenient for clients worldwide. Use Exercise.com to host your training videos and manage bookings.
Nutrition Coaching: Combine workout plans with personalized nutrition guidance. Integrate meal planning and tracking tools from platforms like Exercise.com.
Fitness Retreats: Organize weekend or week-long fitness retreats, combining exercise, nutrition, and relaxation.
Corporate Wellness Programs: Partner with companies to offer employee fitness programs, boosting workplace productivity and health.
Group Fitness Classes: Organize classes for specific groups such as seniors, children, or pregnant women, tailoring exercises to their needs.
Fitness Bootcamps: Offer intensive short-term training programs, targeting rapid fitness improvements. Learn how to start a fitness bootcamp business.
Specialized Training: Focus on niches like sports-specific training, rehabilitation, or postnatal fitness.
Fitness Challenges: Organize monthly challenges with Exercise.com, tracking participants' progress and offering rewards. Learn how to run a fitness challenge.
Mobile Personal Training: Offer on-the-go training, visiting clients at their homes or preferred locations. Learn how to start a mobile fitness business.
Subscription Boxes: Curate monthly fitness and nutrition subscription boxes, providing tools, snacks, and workout plans.
Yoga and Meditation: Incorporate mindfulness practices into your training programs, emphasizing holistic wellness.
Fitness eBooks: Write and sell eBooks on specific workout routines, nutrition guides, or fitness tips.
Workout Apps: Partner with tech developers to create personalized workout apps, integrating features from Exercise.com. Learn how to create a fitness app.
Branded Merchandise: Sell fitness gear, apparel, and accessories with your branding.
Affiliate Marketing: Collaborate with fitness brands, promoting their products to your clientele and earning commissions.
Gym Partnerships: Collaborate with local gyms, offering exclusive personal training services to their members.
Athletic Training: Specialize in training athletes, focusing on performance, agility, and strength.
Fitness Blogs/Vlogs: Share fitness tips, exercises, and nutritional advice, monetizing through ads and partnerships. Learn how to start a fitness blog.
Speaker Engagements: Offer your expertise at workshops, conferences, and events.
Fitness Podcasts: Start a podcast, interviewing industry experts, discussing fitness trends, and offering tips.
Online Workout Plans: Design and sell personalized workout plans on platforms like Exercise.com. Learn how to create and sell workout plans online.
Rehabilitation Training: Offer post-injury training, helping clients recover safely.
Children's Fitness: Design fitness programs specifically tailored for children, emphasizing fun and safety.
Senior Fitness Programs: Create workouts that cater to the needs and limitations of older adults.
Postnatal Fitness: Offer programs tailored for postpartum mothers, focusing on recovery and strength.
Martial Arts Training: Integrate martial arts techniques into your fitness programs. Use the best martial arts school management software to grow.
Dance Fitness Classes: Combine the joy of dancing with exercise, offering classes like Zumba or aerobics.
Subscription-Based Video Content: Offer premium fitness content on a subscription basis using Exercise.com.
Fitness Webinars: Host webinars on specific fitness topics, offering deep insights and Q&A sessions.
Home Workout Kits: Curate and sell workout kits tailored for home use, including equipment and routines.
Traveling Trainer: Offer services for clients on the move, providing compact workout plans and virtual check-ins.
Hybrid Training: Combine in-person sessions with online resources, giving clients flexibility.
Couples' Fitness Programs: Design routines for couples to work out together, promoting bonding and mutual motivation.
Seasonal Workout Plans: Offer routines tailored for specific seasons, like summer beach workouts or winter indoor routines.
Fitness Gamification: Introduce game elements to workouts, making them more engaging and competitive.
Celebrity Training: Target the upscale market, offering exclusive services to celebrities.
Fitness for Medical Conditions: Specialize in programs for conditions like diabetes, obesity, or heart issues.
Workout Subscription Plans: Offer tiered subscription models, providing different levels of services and resources.
Outdoor Adventure Training: Incorporate outdoor activities like hiking, kayaking, or rock climbing into your programs.
Fitness Equipment Rentals: Rent out specialized equipment to clients, providing variety without the commitment.
Online Fitness Communities: Build online communities using platforms like Exercise.com, fostering motivation and support.
Fitness for Special Events: Offer programs tailored for events like weddings, reunions, or vacations.
Mind-Body Workshops: Host workshops focusing on the connection between physical health and mental well-being.
Fitness Assessments: Provide detailed fitness evaluations, analyzing strengths, weaknesses, and areas of improvement.
Branded Workout Playlists: Curate and share workout playlists, enhancing clients' workout experiences.
Fitness for Busy Professionals: Design short, intensive routines for professionals with limited time.
Holiday Fitness Challenges: Organize fitness challenges during holidays, combating seasonal weight gain.
Family Fitness Plans: Design programs that families can do together, promoting mutual motivation.
Gym Design Services: Offer consultancy for individuals or businesses looking to set up a gym.
Training for Fitness Competitions: Prepare clients for bodybuilding or fitness competitions.
Cycling Classes: Organize indoor or outdoor cycling sessions, catering to different fitness levels.
Swimming Workouts: Design and offer pool-based fitness programs.
CrossFit Programs: Offer specialized CrossFit training, either independently or in collaboration with CrossFit gyms. Use the best CrossFit gym software to grow.
Pilates Classes: Incorporate Pilates into your range of services, targeting core strength and flexibility. Use the best Pilates studio software to grow.
Functional Fitness Workouts: Focus on exercises that mimic everyday activities, promoting practical strength and mobility.
High-Altitude Training: Offer simulated high-altitude training for athletes or adventurous clients.
Boxing and Kickboxing Classes: Incorporate combat sports into your fitness offerings.
Membership Loyalty Programs: Reward regular clients with discounts, free sessions, or other incentives.
Fitness Gift Cards: Offer gift cards for your services, encouraging referrals and new clients.
Themed Workout Events: Host themed events like '80s aerobics or Halloween workouts. Check out these gym theme party ideas.
Fitness for Differently-Abled Individuals: Specialize in programs tailored for individuals with physical or cognitive disabilities.
Corporate Team Building Workouts: Design routines that promote teamwork and bonding for corporate groups.
Fitness Photoshoots: Offer clients the chance to document their progress with professional photoshoots. Check out this guide to personal trainer photoshoot ideas for inspiration.
Charity Workout Events: Organize events where participation fees go to a charitable cause.
Self-Defense Classes: Teach clients practical self-defense techniques combined with fitness training.
Holistic Wellness Retreats: Offer retreats that combine fitness, nutrition, meditation, and relaxation techniques.
Sports-Specific Training: Specialize in training for specific sports like tennis, golf, or basketball.
Mud Run Training: Prepare clients for obstacle races or mud runs, focusing on strength, endurance, and agility.
Workout Challenges with Prizes: Organize challenges where participants can win prizes, promoting engagement.
Buddy Workouts: Design routines that clients can do with a friend, promoting mutual motivation.
Calisthenics Programs: Offer bodyweight training programs, emphasizing strength and flexibility.
Adventure Race Training: Prepare clients for adventure races, focusing on varied skills and endurance.
Olympic Lifting Classes: Teach clients Olympic weightlifting techniques.
Marathon and Half-Marathon Training: Offer specialized training for long-distance runners.
Circuit Training Classes: Design high-intensity circuit routines, promoting cardiovascular health and strength.
Gym Buddy Matching Services: Pair up clients with similar goals to work out together, fostering motivation and camaraderie.
Customized Home Gym Consultation: Advise clients on setting up home gyms tailored to their needs and goals.
With the versatility of platforms like Exercise.com, personal trainers have endless possibilities to innovate, expand, and cater to a diverse clientele. The key is to combine passion, expertise, and technology to offer unparalleled services in the fitness industry.
Read More: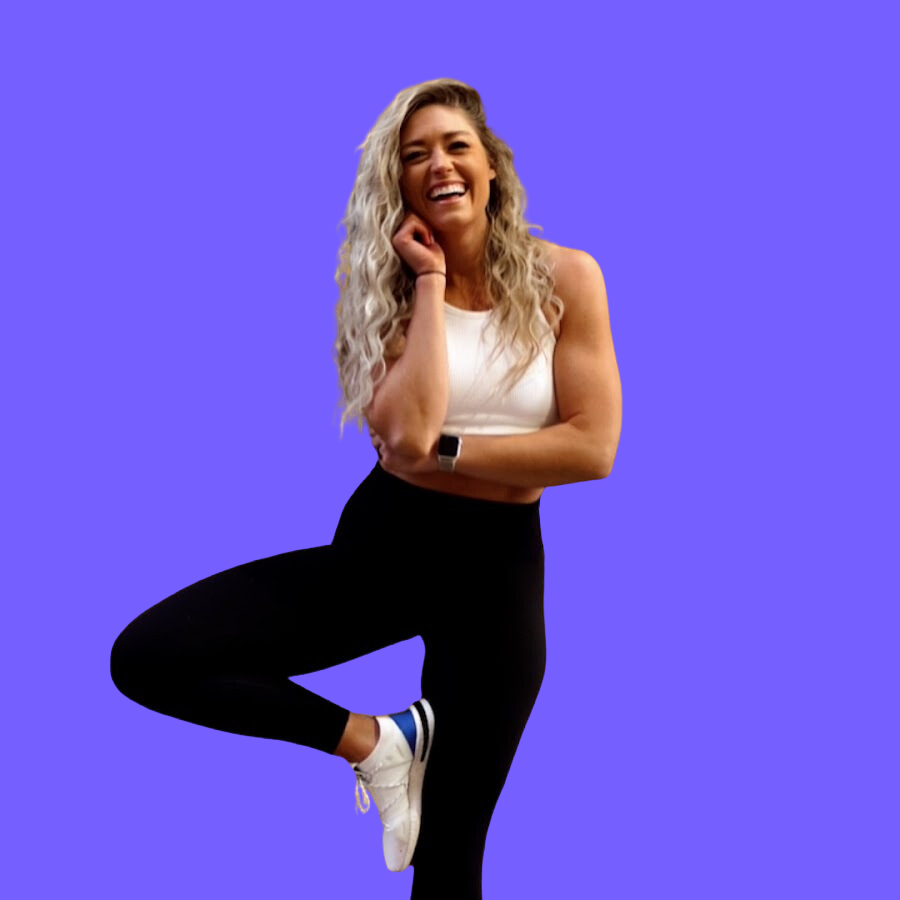 Our overall experience with Exercise.com is a breeze. We love how easy it is to integrate this app with our current workflow while providing great fitness programs for our customers and save us time in the process.
Julie Ledbetter
Owner, Ledbetter Fitness
Starting a Personal Training Business: Tips and Tricks
Before diving headfirst into the world of personal training, it's important to have a strong foundation. Here are some tips and tricks to consider:
Firstly, make sure you have the necessary qualifications and certifications. Clients want to know that they are working with a knowledgeable and experienced professional. Consider getting certified through reputable organizations such as the National Academy of Sports Medicine (NASM) or the American Council on Exercise (ACE).
Secondly, define your target clientele. Are you interested in working with athletes, seniors, or individuals who want to lose weight? Understanding your niche will help you tailor your services and marketing efforts.
Lastly, create a business plan. This includes setting goals, outlining your services, and developing a marketing strategy. A solid business plan will provide you with direction and help you stay organized as you embark on your personal training journey.
Choosing Your Niche: Targeting the Right Clientele
When starting a personal training business, it's essential to identify your target clientele. By focusing on a specific niche, you can build a reputation and attract clients who are seeking your specialized expertise.
Consider your own passions and strengths when choosing your niche. Are you passionate about helping athletes reach their peak performance? Or perhaps you have a knack for working with individuals with mobility limitations. Whatever your niche may be, make sure it aligns with your skills and interests.
Once you've chosen your niche, take the time to understand your target audience's unique needs and challenges. This will allow you to develop programs and services that cater specifically to their goals, increasing your chances of success.
Remember, choosing a niche doesn't mean you can't work with clients outside of your specialization. It simply means that you have a unique selling point and a focus that differentiates you from other personal trainers in the market.
Creating a Solid Business Plan for Your Personal Training Venture
A well-crafted business plan is the foundation of any successful personal training venture. It acts as a roadmap, guiding you through the various stages of your business and helping you make informed decisions.
When creating your business plan, start by setting clear and measurable goals. Do you want to attract a certain number of clients within a specific timeframe? Are you looking to expand your services or open a physical location? Having concrete goals will allow you to track your progress and adjust your strategies accordingly.
In addition to goals, your business plan should outline your services, pricing, and marketing strategies. Consider what makes your services unique and why clients should choose you over your competitors. Determine how you will reach your target audience through marketing channels such as social media, email campaigns, or partnerships with local businesses.
Lastly, don't forget to include a financial plan in your business plan. This includes estimating your start-up costs, forecasting your income and expenses, and setting a budget. Understanding your financials is crucial for the long-term success of your personal training business.
Read More: How to Create a Gym Business Plan
Finding the Perfect Location for Your Personal Training Studio
The location of your personal training studio can significantly impact the success of your business. It's important to find a space that is easily accessible, fits your budget, and caters to the needs of your target clientele.
Start by considering the demographics of your target audience. Are they located in a specific neighborhood or part of town? Understanding where your potential clients live or work can help you choose a location that is convenient for them.
Additionally, assess the competition in the area. Are there already established gyms or personal training studios? While some competition can be healthy, too much saturation may make it difficult for you to stand out. Look for areas where demand exceeds the current supply of personal training services.
As you explore potential locations, carefully evaluate the space itself. Does it have enough room to accommodate your equipment and clients comfortably? Consider the layout, lighting, and overall ambiance of the space. Remember, creating a positive and welcoming environment is key to client satisfaction and retention.
Lastly, don't forget to consider the cost and lease terms. A perfect location may be tempting, but it's important to assess whether it fits within your budget. Understand the lease terms and negotiate where possible to ensure that you're getting the best deal possible.
Read More:
Equipment Essentials: What You Need to Get Started
Having the right equipment is crucial when starting your personal training business. While the specific equipment you'll need may vary depending on your niche and the services you offer, there are a few essentials that every personal trainer should consider.
Investing in quality cardiovascular equipment such as treadmills, exercise bikes, or elliptical machines is a wise choice. These machines can cater to a wide range of clients and provide a great way to warm up, cool down, or perform cardio-intensive workouts.
Resistance training equipment should also be a priority. Dumbbells, barbells, and weight machines are essential for strength training programs. Consider adjustable dumbbells and resistance bands to maximize space and cater to clients with varying strength levels.
Functional training tools such as stability balls, medicine balls, and TRX suspension systems can add variety and challenge to your workouts. These tools are particularly valuable if your target clientele includes individuals looking to improve their balance, core strength, and overall functional fitness.
Lastly, don't forget about smaller accessories such as yoga mats, foam rollers, and exercise bands. These versatile tools can be used for stretching, rehabilitation exercises, and enhancing flexibility.
Read More:
Building a Brand: How to Establish Your Personal Trainer Identity
In a competitive industry like personal training, building a strong brand is essential for success. Your brand is essentially your identity as a personal trainer and what sets you apart from others in the market. Here are some tips to help you establish your brand:
Firstly, clearly define your unique selling proposition (USP). What makes you different from other personal trainers? Is it your training style, your personality, or your results-oriented approach? Identify what makes you stand out and communicate this to your target audience.
Next, develop a compelling brand message. This message should encapsulate your USP and resonate with your target audience. Consider the emotions you want your clients to feel when they think about your brand. Do you want them to feel motivated, empowered, or inspired? Craft your brand message to evoke these emotions and connect with your audience on a deeper level.
Once you have defined your USP and brand message, it's time to translate this into your visual identity. Design a logo, choose a color palette, and create a cohesive brand look and feel that reflects your personal trainer identity. Consistency is key when it comes to branding, so make sure your brand is reflected across all touchpoints, from your website to your social media profiles.
Lastly, remember that your brand is not just your logo or visual identity. It's also the way you interact with your clients, the service you provide, and the overall experience they have when working with you. Providing exceptional service and delivering on your brand promise will help you build a strong reputation and attract loyal clients.
Marketing Strategies for Personal Trainers: Reaching Your Target Audience
Marketing is crucial for any personal trainer looking to grow their business. Effective marketing strategies will help you reach your target audience, establish your brand, and attract new clients. Here are some marketing strategies to consider:
Start by creating an online presence. Build a professional website that showcases your services, testimonials from satisfied clients, and your contact information. Your website should reflect your brand and provide a seamless user experience. Don't forget to optimize your site for search engines to increase your visibility online.
Utilize social media platforms such as Facebook, Instagram, and YouTube to connect with potential clients. Share valuable content, client success stories, and behind-the-scenes glimpses of your training sessions. Engage with your followers by responding to comments and messages promptly.
Email marketing is another effective strategy to nurture relationships with potential clients. Offer a free workout guide or nutrition tips in exchange for their email address. Use email campaigns to provide valuable content, announce promotions, or share success stories.
Partner with local businesses to expand your reach. Collaborate with fitness apparel stores, health food cafes, or sports clubs to cross-promote each other's services. This not only helps you tap into their customer base, but it also adds credibility to your brand.
Lastly, consider hosting workshops, seminars, or webinars to showcase your expertise and build trust with potential clients. These events provide an opportunity to educate, inspire, and engage with your target audience in a more personal and meaningful way.
Read More: Personal Training Marketing
Online Presence: Utilizing Social Media and Websites to Grow Your Business
In today's digital age, having a strong online presence is essential for personal trainers looking to grow their business. Social media and websites are powerful tools that can help you reach a wider audience and establish credibility in your field.
Start by building a professional website that showcases your services, expertise, and testimonials from satisfied clients. Your website should be visually appealing, easy to navigate, and mobile-friendly. Include a contact form or a "Book Now" button to make it easy for potential clients to get in touch with you.
In addition to your website, establish a presence on social media platforms such as Facebook, Instagram, and YouTube. These platforms allow you to connect with potential clients, share valuable content, and showcase your personality and expertise.
When utilizing social media, consistency is key. Create a content calendar and post regularly to maintain engagement. Share a mix of educational content, client success stories, and behind-the-scenes glimpses of your training sessions. Encourage your followers to interact with your posts by asking questions or hosting polls.
Engaging with your audience is crucial on social media. Respond to comments, messages, and reviews in a timely manner. Actively participate in fitness-related discussions and provide valuable insights to establish yourself as an industry expert.
Lastly, don't underestimate the power of online reviews and testimonials. Encourage your satisfied clients to leave reviews on platforms such as Google, Facebook, or Yelp. Positive reviews not only boost your credibility but also help attract new clients who are seeking social proof of your expertise and results.
Read More:
Pricing and Packages: Setting Rates for Your Personal Training Services
Setting the right prices for your personal training services is crucial for the success of your business. While there is no one-size-fits-all approach to pricing, there are some strategies to consider when establishing your rates.
Firstly, factor in your qualifications, experience, and specialization. Clients are willing to pay more for personal trainers who have expertise in their specific goals or challenges. If you have additional certifications or extensive experience, consider positioning yourself as a premium service provider.
Consider the market and competition in your area. Research what other personal trainers are charging and ensure that your rates are competitive. However, don't get caught in a race to the bottom. Focus on the value you provide and why your services are worth the investment.
Offering different packages and pricing tiers can be an effective strategy to cater to a wider range of clients. Some clients may prefer one-on-one sessions, while others may be interested in small group training. By offering different options, you can accommodate varying budgets and preferences.
Lastly, consider implementing a trial or introductory offer. This gives potential clients an opportunity to experience your services at a lower cost before committing to a full package. A trial offer can help build trust, showcase your expertise, and ultimately lead to long-term client relationships.
Client Retention Techniques: Keeping Customers Happy and Coming Back for More
Keeping your clients happy and satisfied is essential for the long-term success of your personal training business. Repeat customers not only provide a steady stream of income but also act as brand ambassadors, referring new clients to your services. Here are some techniques to enhance client retention:
Firstly, provide exceptional customer service. Make your clients feel valued and appreciated by greeting them with a smile, remembering their names, and taking the time to listen to their goals and concerns. Tailor your training sessions to their individual needs, providing personalized attention and guidance.
Continuously assess and track your clients' progress. Regularly reassess their goals and adjust their training programs accordingly. Celebrate their achievements and milestones to keep them motivated and engaged.
Offer incentives for long-term commitment. Consider loyalty programs, referral bonuses, or discounted rates for clients who commit to multiple sessions or packages. These incentives not only encourage loyalty but also make your clients feel like they are getting added value for their investment.
Stay in touch with your clients outside of training sessions. Send weekly or monthly newsletters with fitness tips, healthy recipes, and motivational content. Celebrate client birthdays or anniversaries with personalized messages or small gifts. These gestures show that you genuinely care about their well-being.
Lastly, ask for feedback and listen to your clients' suggestions. Regularly check in with them to ensure that they are satisfied with your services and address any concerns they may have. Your clients' feedback is invaluable for improving your offerings and maintaining strong client relationships.
Expanding Your Services: Offering Group Classes, Bootcamps, or Specialized Workouts
As your personal training business grows, it's important to explore opportunities for expanding your services. Offering additional options beyond one-on-one sessions can attract a wider range of clients and increase your revenue streams. Here are some ideas to consider:
Group classes are a popular option for clients who want to experience the energy and camaraderie of working out with others. Consider offering classes such as high-intensity interval training (HIIT), yoga, or circuit training. Group classes not only provide an additional revenue stream but also help you reach a larger audience.
What is the best kind of personal training business?
The "best" kind of personal training business depends on your target audience, your expertise, and the market demand. For many, online personal training has become increasingly popular due to its flexibility and reach.
What are some examples of personal training businesses that are easy to start?
Online personal training
Boot camps in local parks
Personal training for special populations (seniors, pregnant women, etc.)
Home-based personal training
Virtual fitness classes
What are the best online personal training business ideas?
Niche-specific training (e.g., postnatal fitness)
Subscription-based workout plans
Fitness app development
Virtual group training sessions
Nutrition and workout combined programs
How can I find business opportunities in fitness?
Research market trends, identify gaps in local services, network with other professionals, and constantly educate yourself on emerging fitness practices.
Do I need to be certified to start a fitness business?
While not always legally required, having a certification lends credibility, ensures you provide safe and effective training, and is often required by gyms and insurance providers.
Why are there so many different types of fitness businesses?
The fitness industry is vast, with various needs, preferences, and niche markets. This diversity allows for tailored services and specialization.
What kind of fitness business should I start?
Identify your passion, expertise, market demand, and the resources you have. For example, if you're well-versed in yoga, a virtual yoga studio might be a fit. Use the best yoga studio software to start.
How do I start a personal training business with no money?
Start online with free platforms like social media.
Offer group sessions for a broader reach.
Partner with other businesses for mutual promotion.
Offer referral discounts to current clients.
How do I start a fitness business from home?
Designate a space for training.
Invest in essential equipment.
Set up online payment methods.
Market through social media and local networks.
What is the most profitable fitness niche?
Online personal training, specialized training (like HIIT or CrossFit), and niche markets (e.g., senior fitness) are currently trending.
How can I make big money in fitness?
Diversify services, offer online content, run workshops, develop your brand, and consider product sales or affiliate marketing.
How do I market myself for personal training?
Leverage social media, engage in local community events, offer free workshops, gather testimonials, and maintain an active online presence with valuable content.
Can I start my own business as a personal trainer?
Absolutely! With the right qualifications, passion, and business acumen, you can start your personal training business.
How can a personal trainer make money from home?
Offer virtual training sessions, sell workout plans, start a fitness blog or YouTube channel, or offer consultation services.
What fitness business can I start without employees?
Online personal training, virtual group classes, and selling digital fitness products are viable options.
Is starting a fitness business profitable?
Yes, with the right niche, marketing, and service quality. Like all businesses, understanding your audience and market is crucial.
Are gym owners profitable?
Yes, depending on location, services, and management. However, overhead can be high, so financial planning is key.
Is owning a fitness franchise profitable?
It can be, as you're buying into an established brand. However, initial investment can be substantial, and profits may be shared with the franchisor.
How can Exercise.com help me run my fitness business?
Exercise.com offers a comprehensive platform tailored for fitness professionals. It helps in managing the business, accepting payments, online booking, hosting exercise videos, selling workout plans, and much more, all within a custom-branded fitness app. It streamlines many aspects of running a fitness business, allowing you to focus on your clients. Booking a demo can provide more insights into maximizing the potential of your fitness venture.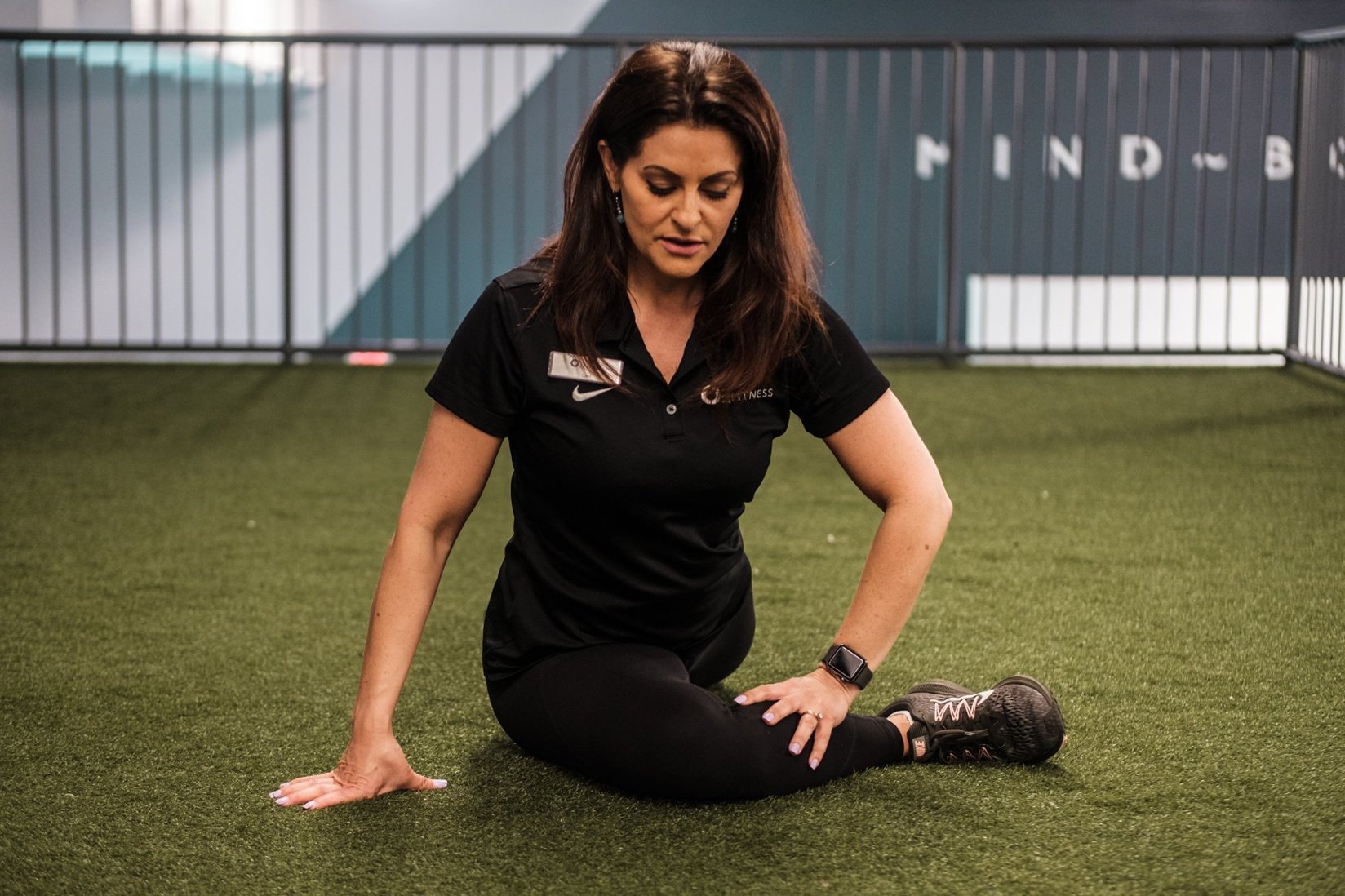 Excellent choice for my business! I tried nearly all the "major" platforms and found Exercise.com to be the most intuitive.
Lani Hudgins
Certified Personal Trainer & Nutrition Coach