What should a personal training package include?
A personal training package should include things like habit tracking, nutrition plans, goal setting, and other "add-ons" to increase the value offered to the client. This will allow you to charge higher personal training prices and will increase retention. There are many other types of additional services (big list below) to include with a personal training package so read on to determine just what you should include in your personal training packages you offer to your clients.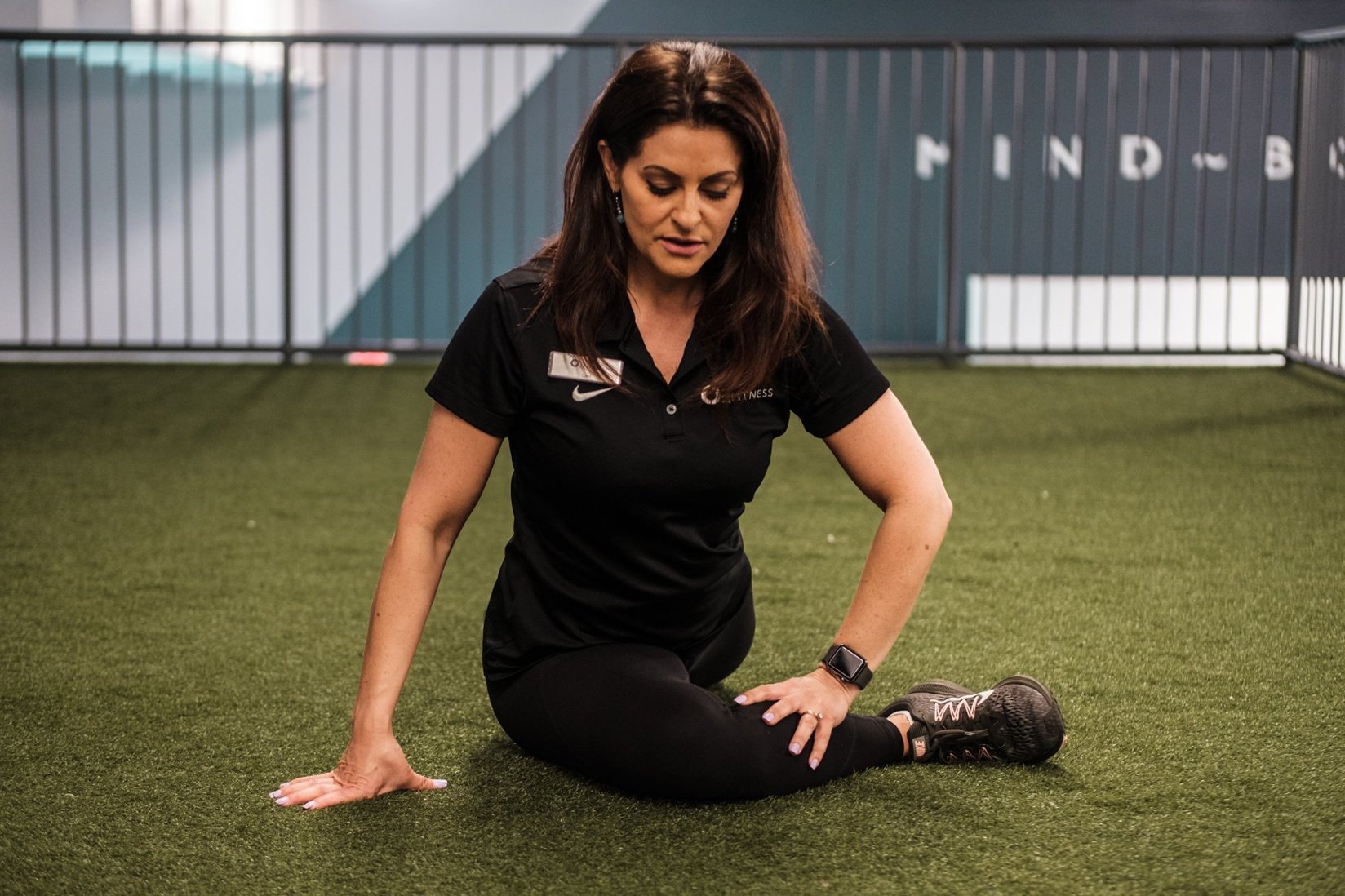 Excellent choice for my business! I tried nearly all the "major" platforms and found Exercise.com to be the most intuitive.
Lani Hudgins
Certified Personal Trainer & Nutrition Coach
In this article, we'll explore the components that should be included in a quality personal training package and why each element is important for your success. Then if you want to run a fitness business with the best software for personal trainers, the best software for fitness influencers, and the best software for gym management, you can see why Exercise.com is the best software to run your entire fitness business all in one place. You can sell workout plans online, run online workout groups, start fitness challenges, do online personal training, and more, all from your own custom-branded fitness apps.
Want to get started? Get a demo now!
Read More:
Big List of Things to Include in a Personal Training Package
Obviously, you don't have to include every one of these things, but read this list of different things that could be included in a personal training package:
Initial Fitness Assessment
Customized Workout Plans
Nutrition Plans
Body Fat Analysis
Body Measurements Tracking
Habit Tracking
Fitness Goal Setting
Progress Monitoring
Weekly Check-Ins
Dietary Supplements Recommendations
Email Support
Personalized Stretching Programs
Cardio Programs
Lifestyle Modification Advice
Access to a Personal Training App (like Exercise.com)
Monthly Progress Reports
Online Training Sessions (for hybrid packages)
Posture Correction Exercises
Personalized Strength Training Programs
Injury Rehabilitation Exercises.
These elements can provide a comprehensive approach to fitness, covering everything from exercise and diet to monitoring progress and providing support. The inclusion of these features in a package can be customized to suit the needs and preferences of individual clients.
The beauty of including many different "add-ons" is that you can justify higher prices for your personal training packages, and even experiment with things like fitness upsells and different price points for different customer segments. And, of course, you can use the Exercise.com platform to deliver most all of these items to your clients under one seamless and cohesive brand vs sending old spreadsheets and requiring your clients to download and log in to multiple other platforms.
Read More:
Understanding the components of a personal training package
Before diving into the individual components, it's important to understand what a personal training package is and what it should include. A personal training package is a set of services offered by a personal trainer to help you achieve client fitness goals. These packages can vary in price and duration, but their main goal is to provide your clients with the tools and guidance needed to succeed.
Here are some of the key components of a personal training package:
Assessing client fitness goals and needs
One of the first steps in any personal training program should be a comprehensive assessment of client fitness level and goals. This assessment will help the trainer develop a customized plan that takes into account client current fitness level and the specific areas they want to improve. This may include a physical assessment, body measurements, and goal setting.
During the assessment process, the trainer will ask the client questions about their lifestyle, exercise habits, and health history. They may also perform some physical tests to determine the client's current fitness level. This information will help them create a plan that is tailored to that individual client's unique needs and goals.
Customized workout plans
The core of any good personal training package is a customized workout plan designed specifically for individual client needs and goals. This plan should take into account the client's fitness level, any physical limitations they may have, and their preferred exercise types. The plan should include specific exercises, sets, and reps, and should be updated regularly to ensure continued progress.
Your trainer may also provide the client with a workout log or app to track client progress. This will help you stay motivated and on track as you work towards your goals. Using the Exercise.com platform, it's easy for trainers to create their own custom-branded fitness app and web platform, allowing them to create workout programming and clients to book sessions, log workouts, view nutrition guides, and more (all things that increase the perception of value and allow personal trainers to charge higher prices).
Read More:
Nutritional guidance and meal planning
Exercise and nutrition go hand in hand when it comes to achieving client fitness goals. Personal trainers should provide nutritional guidance and meal planning advice to help clients make the best choices for their body and goals. This may include a meal plan, grocery list, and advice on portion sizes and nutrient timing.
A trainer may also recommend supplements to support client goals, such as protein powder or vitamins. They can also help you navigate the often-confusing world of nutrition labels and ingredient lists.
Overall, a personal training package can be an excellent investment in almost anyone's health and well-being. By working with a qualified trainer, clients can achieve your fitness goals faster and more efficiently than their would on your own, and a smart personal trainer emphasizes this accountability benefit as they sell them their services (and yes, sales is a part of personal training, whether the trainer realizes it or not!).
Building a Comprehensive Personal Training Package with Exercise.com
As a personal trainer, your goal is to provide a holistic service that goes beyond just a workout routine. You are essentially a guide, providing tools and resources for your clients to achieve their fitness goals. When you design a personal training package, it's crucial to consider all aspects of health and fitness, creating a comprehensive approach that will help your clients succeed. And this is where Exercise.com can become your ultimate companion.
Additional Services and Support
Central to any personal training package are personalized workout plans and nutrition guidance. Yet, clients nowadays expect more. They seek a comprehensive service that tackles all aspects of fitness, including physical training, nutrition, mental health, and lifestyle changes. This is where Exercise.com comes in.
Exercise.com provides the platform to facilitate and manage all these different aspects. Its advanced features allow you to provide additional services, like habit and progress tracking, posture correction exercises, lifestyle modification advice, and more. It's a way of providing extra value and setting your services apart from the competition.
One-on-One Coaching and Motivation
Individualized attention can be a major selling point for your personal training package. The Exercise.com platform allows for seamless communication between you and your clients, making one-on-one coaching and motivation a breeze. You can easily check in with your clients, adjust their workout plans, and provide real-time feedback and encouragement.
Group Training Sessions and Classes
Group training can be a great addition to your package, providing an opportunity for clients to socialize and find extra motivation. Exercise.com allows you to organize, manage, and schedule group sessions efficiently. You can even use it to host online group classes, making your services more accessible to clients who may have scheduling conflicts or prefer to train from home.
Access to Specialized Equipment and Facilities
If you have access to specialized equipment or facilities, Exercise.com can help you manage bookings and ensure fair use among all clients. This can add significant value to your personal training package, attracting clients who are keen to try out specialized equipment or enjoy the ambiance of a particular facility.
Pricing and Package Options
Pricing your services competitively while ensuring profitability can be a delicate balance. Exercise.com has an advanced billing and payment system that can handle different pricing structures. Whether you're offering tiered packages, group discounts, or single-session rates, you can manage it all easily within the platform.
Comparing Costs and Value
Exercise.com provides all these features under one roof, helping you cut costs on multiple software services. The comprehensive features offer immense value to your clients and your business operations, making it a cost-effective solution.
Flexible Scheduling and Session Frequency
Scheduling is an integral part of personal training, and Exercise.com offers an intuitive calendar system that enables flexible scheduling. Clients can book sessions based on their convenience, and trainers can manage their work hours efficiently.
Long-Term Commitment vs. Short-Term Plans
Whether you're focusing on long-term fitness goals or short-term transformations, Exercise.com can accommodate various plan lengths. You can create customized programs lasting a few weeks for quick fitness challenges or map out long-term plans spanning several months.
Building a comprehensive personal training package is all about understanding your clients' needs and providing them with the tools, resources, and support to achieve their fitness goals. Exercise.com is an invaluable tool for any personal trainer looking to deliver a high-quality, comprehensive service that can be customized to suit the needs of any client. Get started with Exercise.com and see how it can revolutionize the way you manage your personal training business.
How do I create a personal training package?
Creating a personal training package involves several steps. First, identify the needs and preferences of your target clients. Then, create a comprehensive workout plan that includes exercises, sets, and repetitions. Incorporate nutritional advice and diet plans if you have the necessary qualifications. Additional services like progress tracking, regular check-ins, and online support can also be included. Lastly, set a price for your package that reflects the value of your services and the market rate. Using a platform like Exercise.com can make this process easier by providing tools for workout creation, client management, and billing.
What do you offer as a personal trainer?
As a personal trainer, you can offer a wide variety of services. These typically include personalized workout plans, fitness assessments, and one-on-one training sessions. You may also provide nutritional advice, support and motivation, progress tracking, and access to specialized equipment. Some trainers offer online coaching and group classes. The Exercise.com platform can facilitate many of these services, helping you to efficiently manage your clients and their training plans.
How do you structure a personal training program?
A personal training program should be structured based on the individual client's goals, fitness level, and preferences. It generally includes a combination of strength training, cardio exercises, flexibility work, and potentially specialized exercises depending on the client's goals. The program should be progressive, gradually increasing in intensity or complexity over time to challenge the client and promote growth. A good program also includes regular assessments to track progress and adjustments as necessary. Exercise.com can provide tools to help create, implement, and adjust these programs.
What is the average cost of a personal training package?
The average cost of a personal training package can vary widely depending on the location, the trainer's experience and qualifications, the length and frequency of sessions, and the specific services included. In general, packages can range from around $200 to over $1,000. It's worth noting that clients are often willing to pay more for packages that offer comprehensive services and demonstrated value. Exercise.com can help trainers streamline their services and demonstrate this value to clients.
What should I avoid in a personal training package?
Avoid over-complicating your personal training package with too many offerings that may not be beneficial to the client. Stick to the services you are skilled in and that directly contribute to the client's goals. Also, avoid underpricing your services. Make sure you are being compensated fairly for your time and expertise. Exercise.com can help you manage your offerings and pricing effectively.
How can Exercise.com help me create a personal training package?
Exercise.com provides a comprehensive platform for personal trainers to manage their business. This includes tools for creating and implementing personalized workout plans, tracking client progress, scheduling sessions, and handling payments. These features can make it easier to put together an attractive and effective personal training package.
Read More:
How can I make my personal training package more attractive?
You can make your personal training package more attractive by clearly demonstrating the value you provide. This might include providing comprehensive services, offering flexible scheduling, demonstrating past client success, or providing unique offerings that set you apart from other trainers. Exercise.com can assist with this by providing a platform to showcase your services, manage client success stories, and offer unique features like custom-branded apps.
How do I decide how many sessions to include in a personal training package?
The number of sessions to include in a personal training package will depend on several factors including the client's goals, their availability, and the intensity of the program. A common structure might be two to three sessions per week over a period of several weeks or months. It's important to ensure that the number of sessions will provide enough time to make significant progress towards the client's goals. Exercise.com can help with scheduling and tracking these sessions.
Choosing Your Personal Training Pricing
When it comes to finding the best personal trainer pricing package options, there's no one-size-fits-all solution. A quality personal training package should include customized workout plans, nutritional guidance, and a personalized approach to fit your individual needs and goals. By taking the time to research and choose the right package for your fitness business, you can set yourself up for long-term success.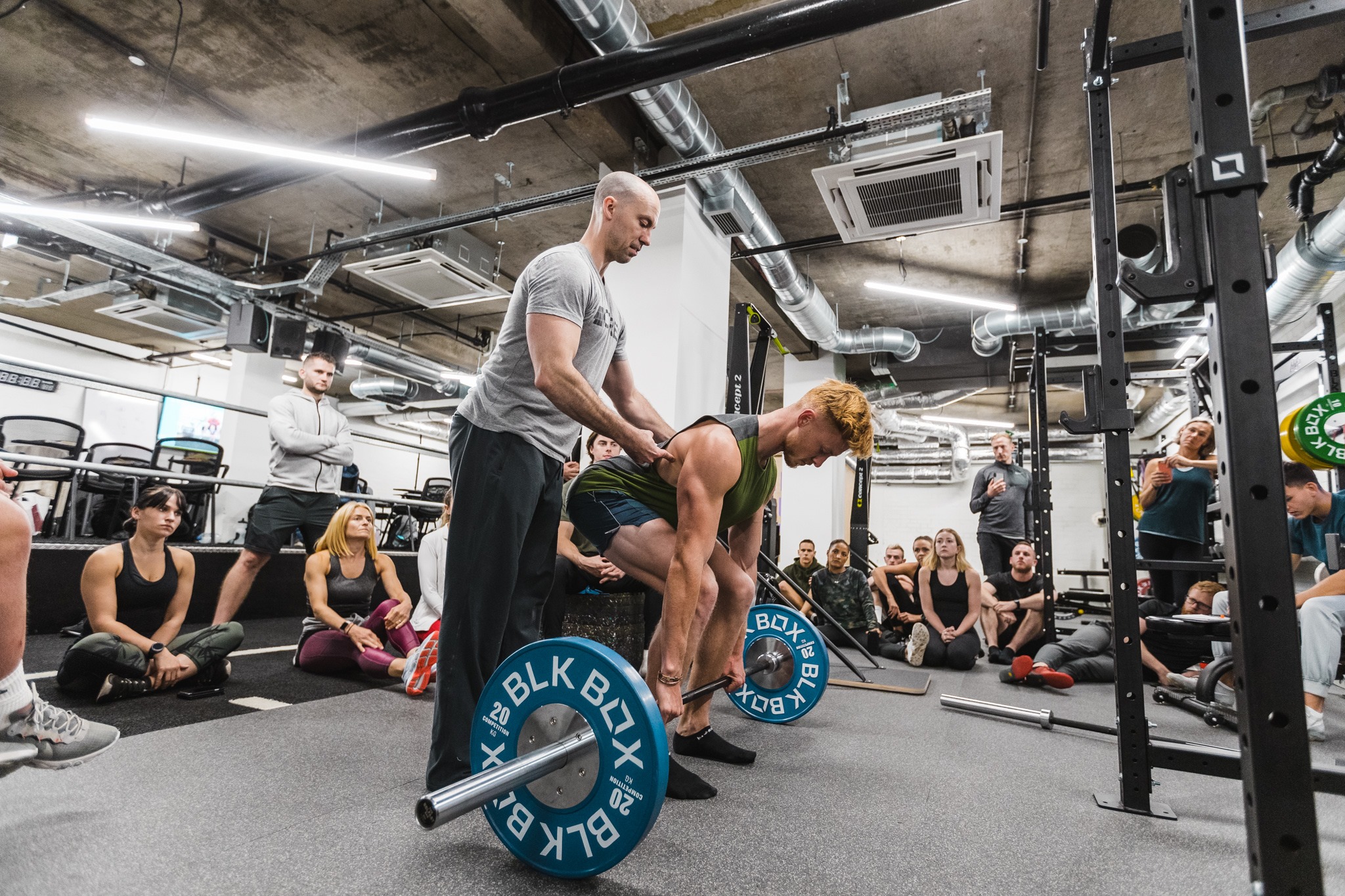 Exercise.com makes my life easier by providing an all-in-one solution and the opportunity to help those who otherwise would never have access to my programming!
Tony Gentilcore
Founder, Core Online
Ready to see if you qualify for the best software platform for fitness business owners serious about leveling up their business?