What software do gyms use?
Gyms use software for gym check-ins, appointment booking, payment processing, workout management, custom-branded gym mobile apps, fitness assessments, and much more. With Exercise.com, you have the best gym management software (and the best CrossFit gym management software and best personal training software all-in-one!), because you can do everything from gym check-ins to gym appointment booking, gym payment processing, workout management, custom-branded gym apps, fitness assessments, and much more—all in a single platform.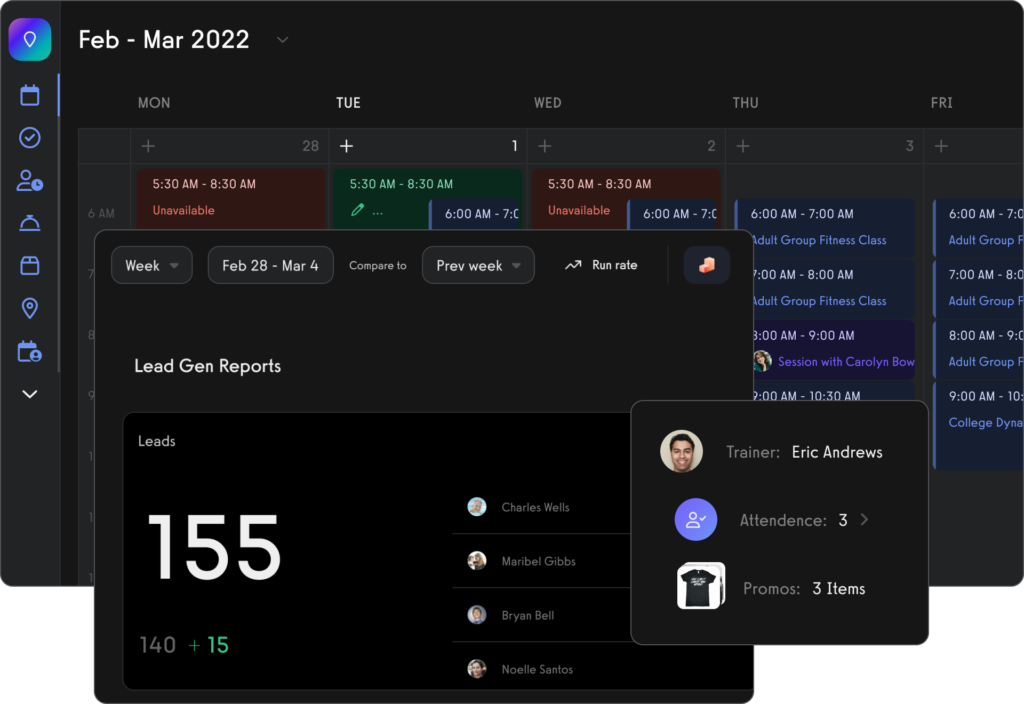 But don't take our word for it; just read our reviews!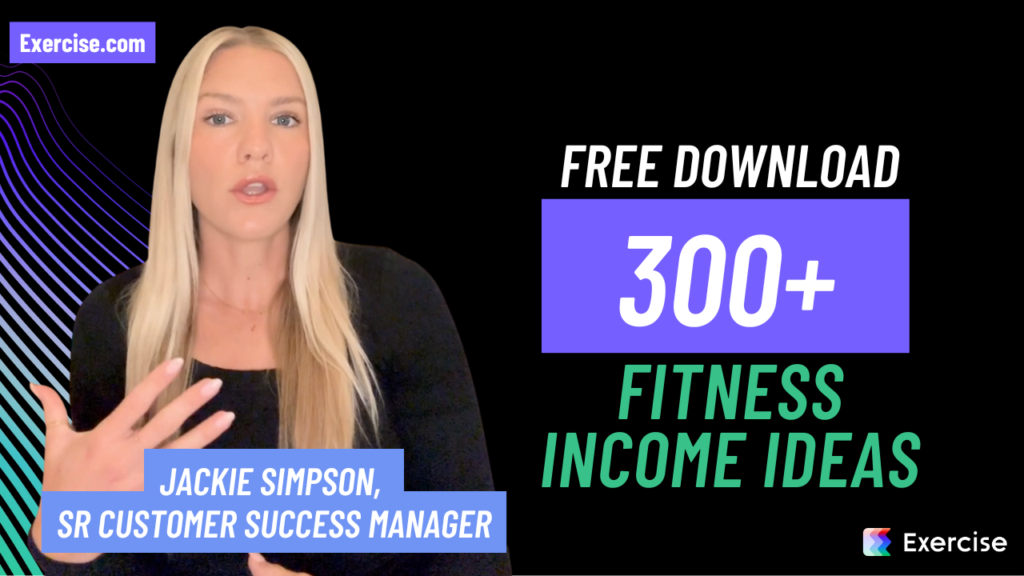 Want to take your gym to the next level with the best gym management software? Get a demo now!
In the fast-paced and digitally-driven world we live in, it should come as no surprise that even gyms and fitness centers are relying on software solutions to streamline their operations, enhance member experiences, and boost profitability. Gone are the days of manual record keeping and inefficient administrative tasks. Today, gym management software is revolutionizing the way fitness businesses operate, offering a range of features and benefits that help them stay competitive in the industry. Discover the top software solutions that gyms use to streamline their operations, manage memberships, schedule classes, and track progress.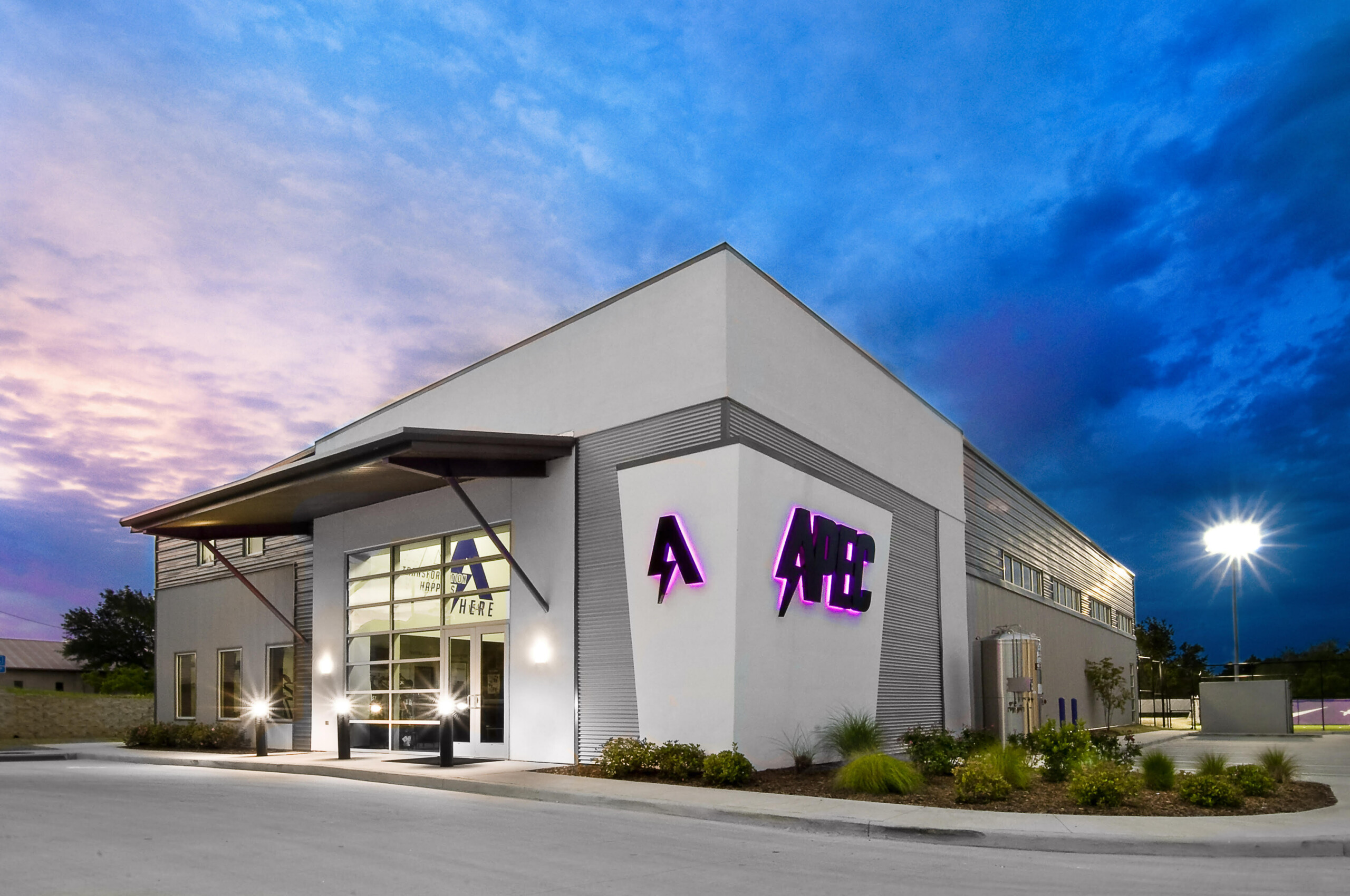 Exercise.com is simply the best. We were using three or four different apps or softwares to do what we can now do all in one with the Exercise.com platform.
Brandon Stroupe
Founder and President, APEC Sports Performance
Exercise.com Features
Custom-Branded Gym Mobile Apps offer the best apps for gym owners, gym staff, and gym members.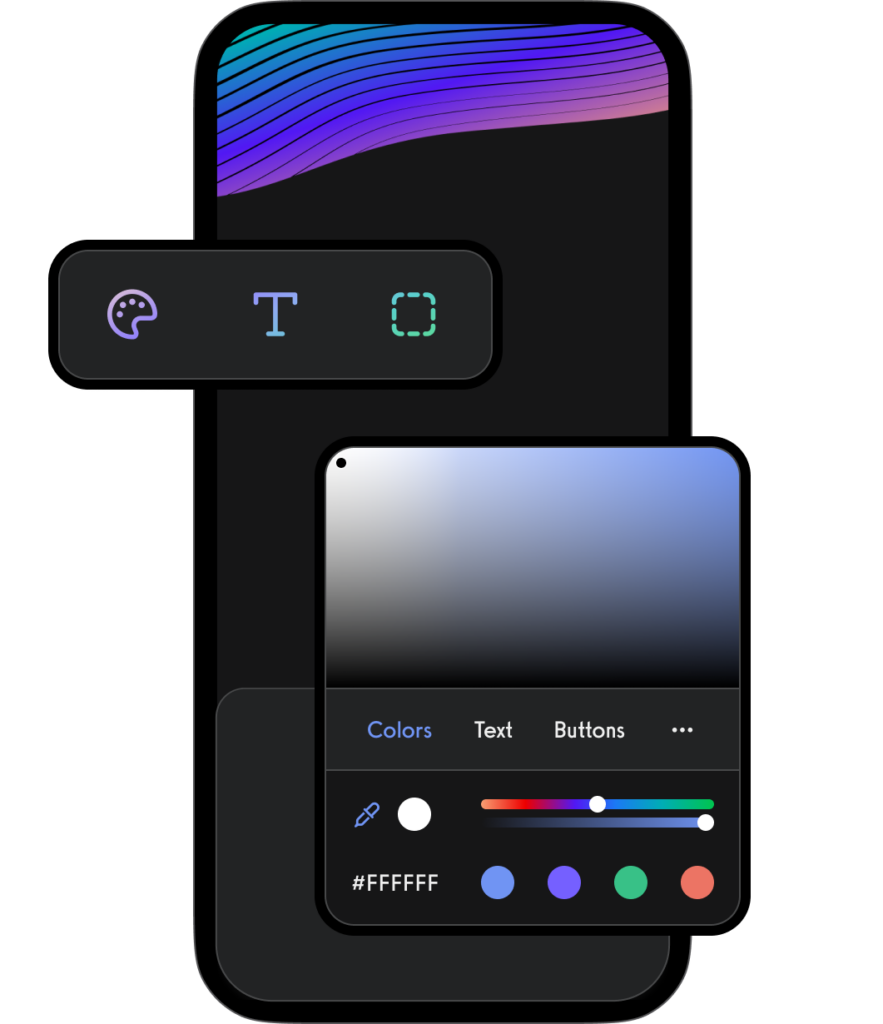 Exercise.com offers custom-branded fitness mobile apps on both iOS and Android tailored specifically to your gym's unique branding and identity. These apps provide an unparalleled user experience, enabling your clients to access workout plans, track progress, schedule classes, and communicate with trainers directly from their smartphones. This feature helps strengthen your gym's brand and fosters client loyalty. Stop telling your gym members and clients to download two or three different apps (one to log workouts, one to book appointments, etc.) or even worse, driving them to search some other company's name in the App Store! Start building your gym brand with an all-in-one platform that puts your fitness center branding front and center.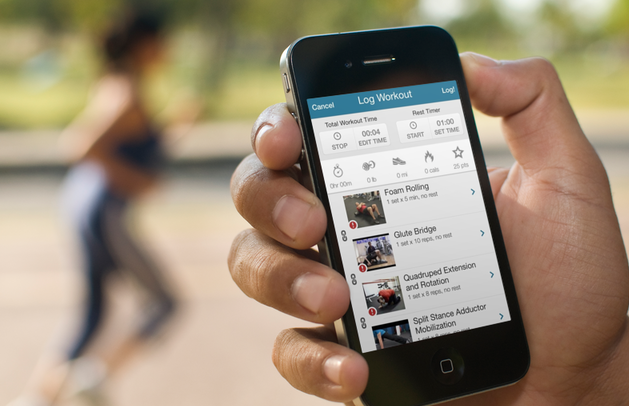 "My custom-branded apps have made my life easier and helped streamline my online training, which in turn has transformed into a pretty awesome additional revenue stream for me and my family."
Tony Gentilcore
Founder, Core Online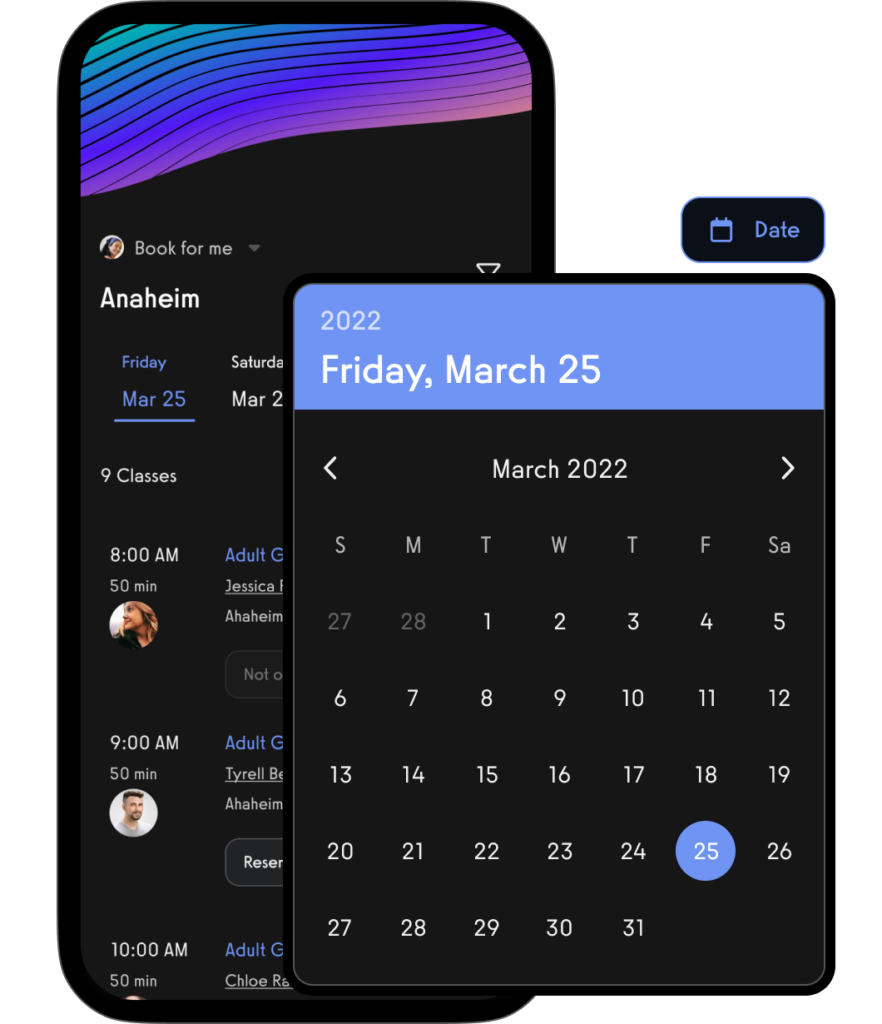 Book personal training and group class appointments, manage packages and sessions, book for dependents, youth athletes, groups, teams, you name it. Flexible on-the-fly dynamic package and pricing creation, gym appointment reminders, and more, all tied together with fitness assessments, e-sign fitness waivers/contracts, and gym check-ins, class check-ins, you name it.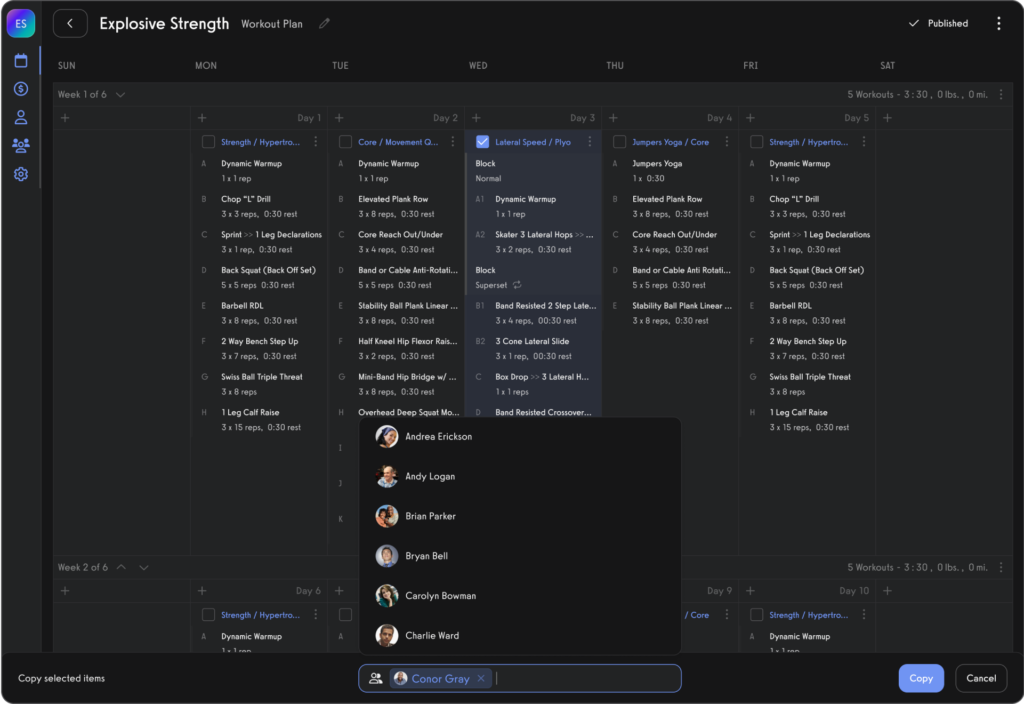 Exercise.com's workout creator and workout logger allows trainers to develop customized workout plans for clients, complete with exercise instructions, videos, and progress tracking. This streamlined process saves time and ensures that clients receive personalized training programs that cater to their fitness goals and abilities, enhancing their overall experience and results.
Performance Health Assessment Tools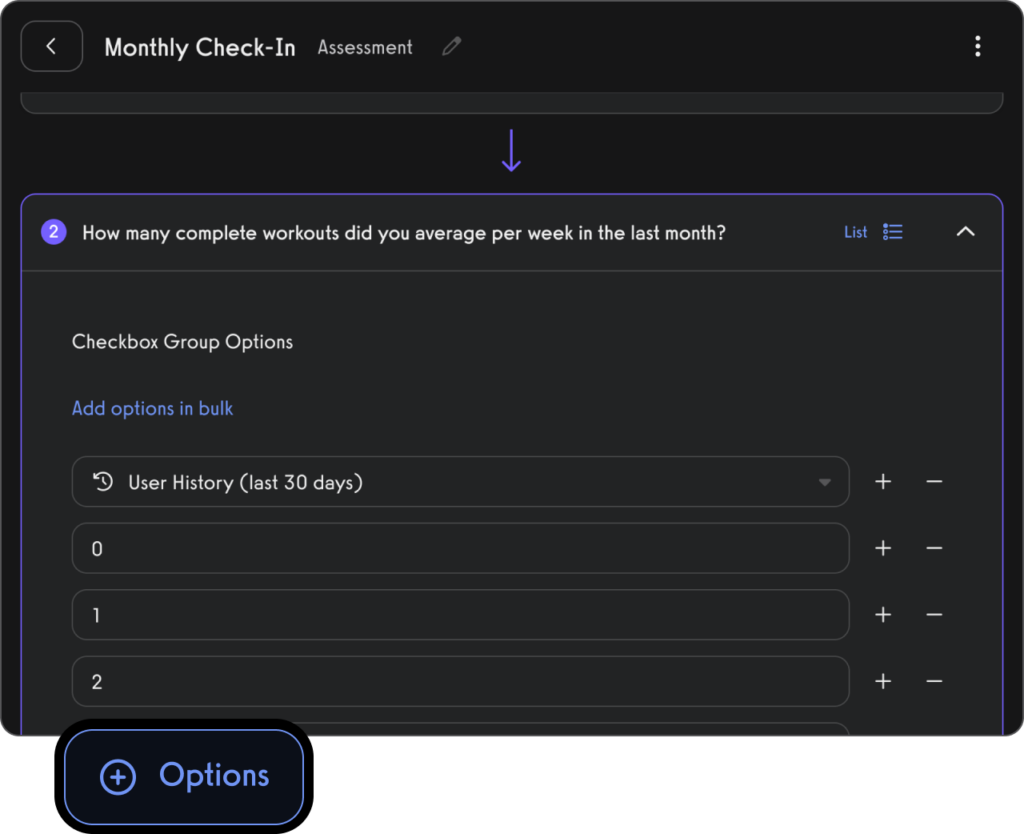 With Exercise.com, gym owners and trainers can access a variety of performance health assessment tools designed to measure and track client progress. These tools include assessments for strength, flexibility, body composition, and more, allowing for a comprehensive understanding of each client's fitness level and helping to tailor their training programs accordingly.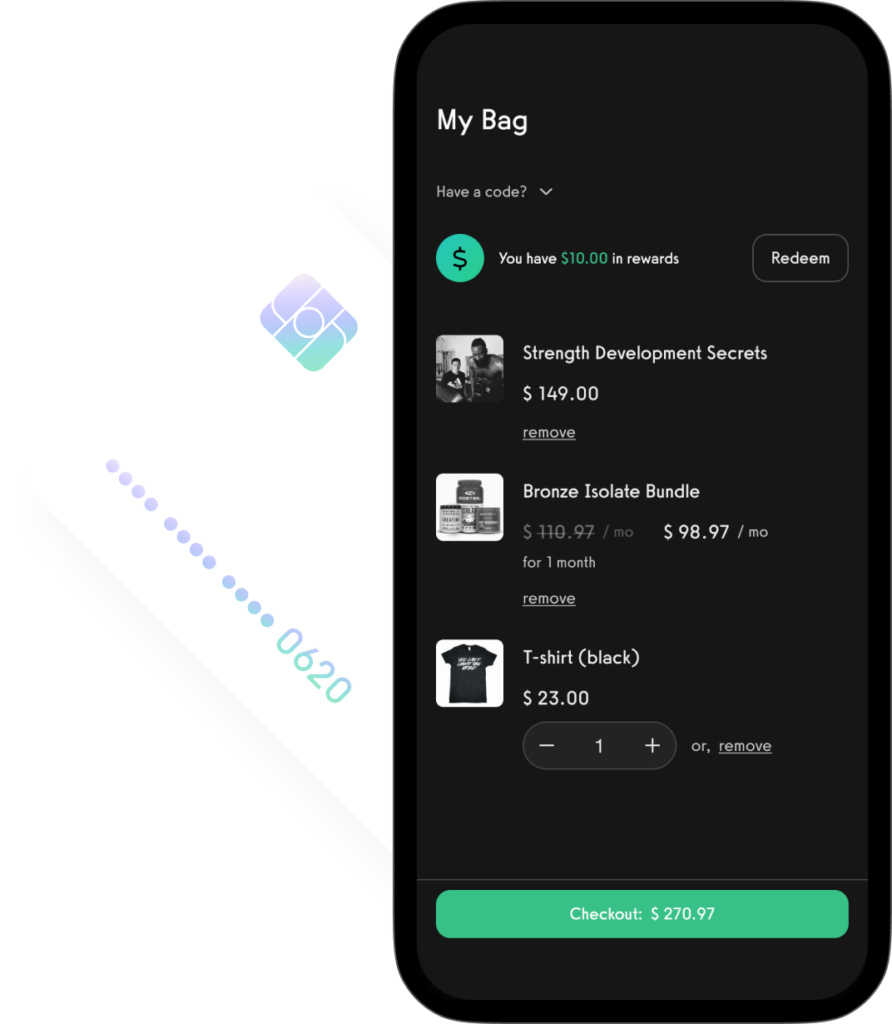 Exercise.com offers built-in e-commerce capabilities, enabling gym owners to generate additional revenue by selling memberships, workout plans, merchandise, and more directly through their custom-branded app or website. This feature not only diversifies income streams but also provides clients with a convenient and seamless purchasing experience.
Automated Billing and Payment Processing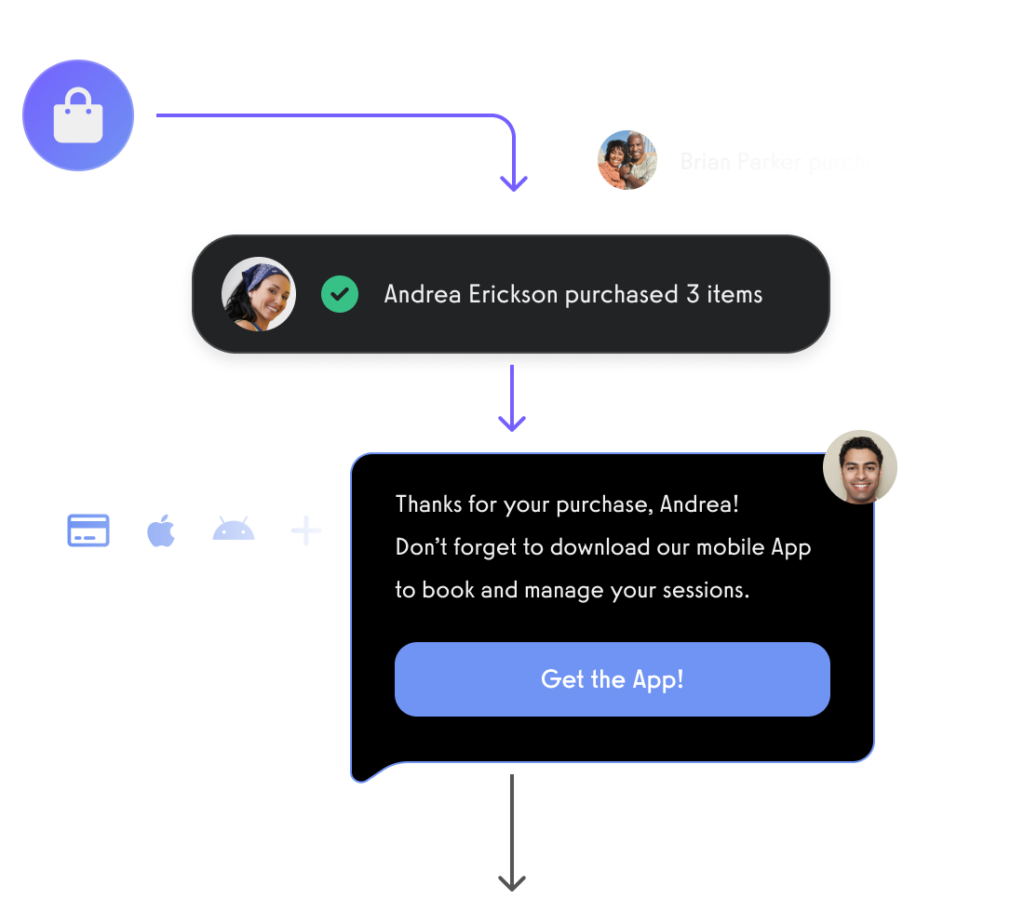 The automated billing and payment processing feature in Exercise.com streamlines the financial side of your gym business. The platform securely handles recurring payments, invoicing, and payment tracking, reducing the time and effort spent on manual financial tasks while ensuring a smooth and error-free experience for both gym owners and clients.
Messaging (SMS, email, and in-app push notifications)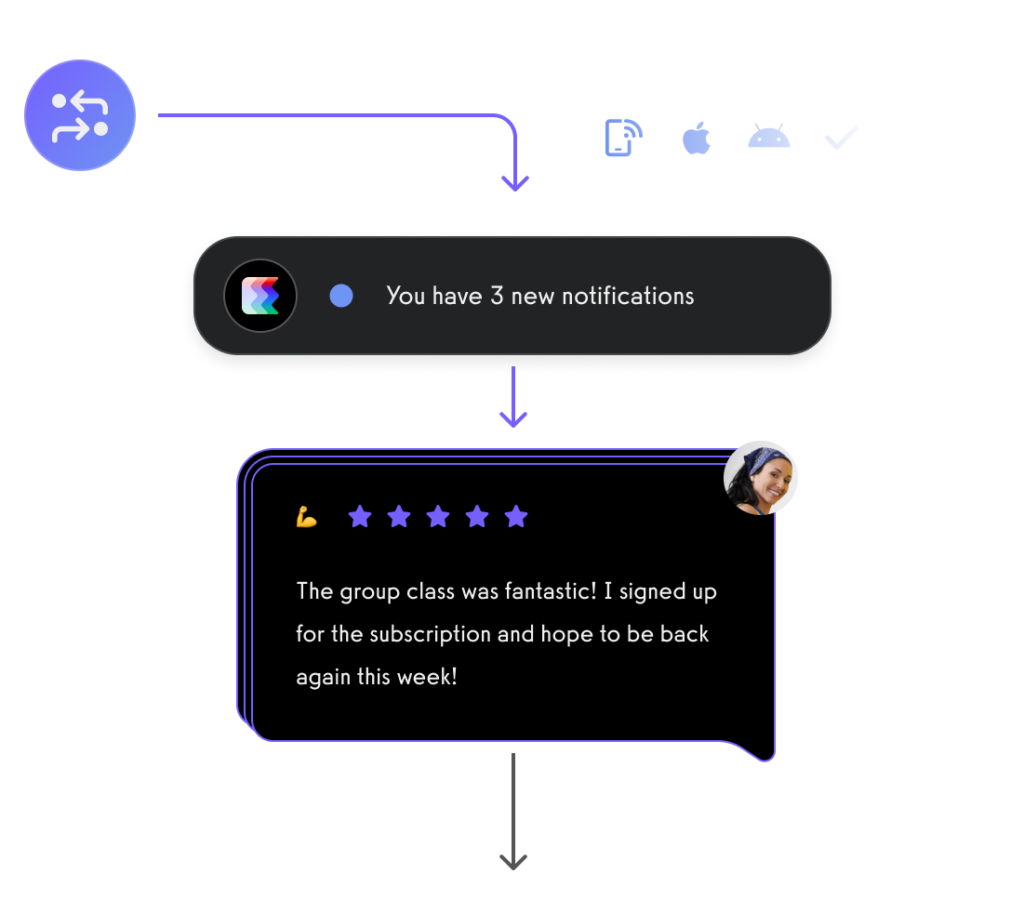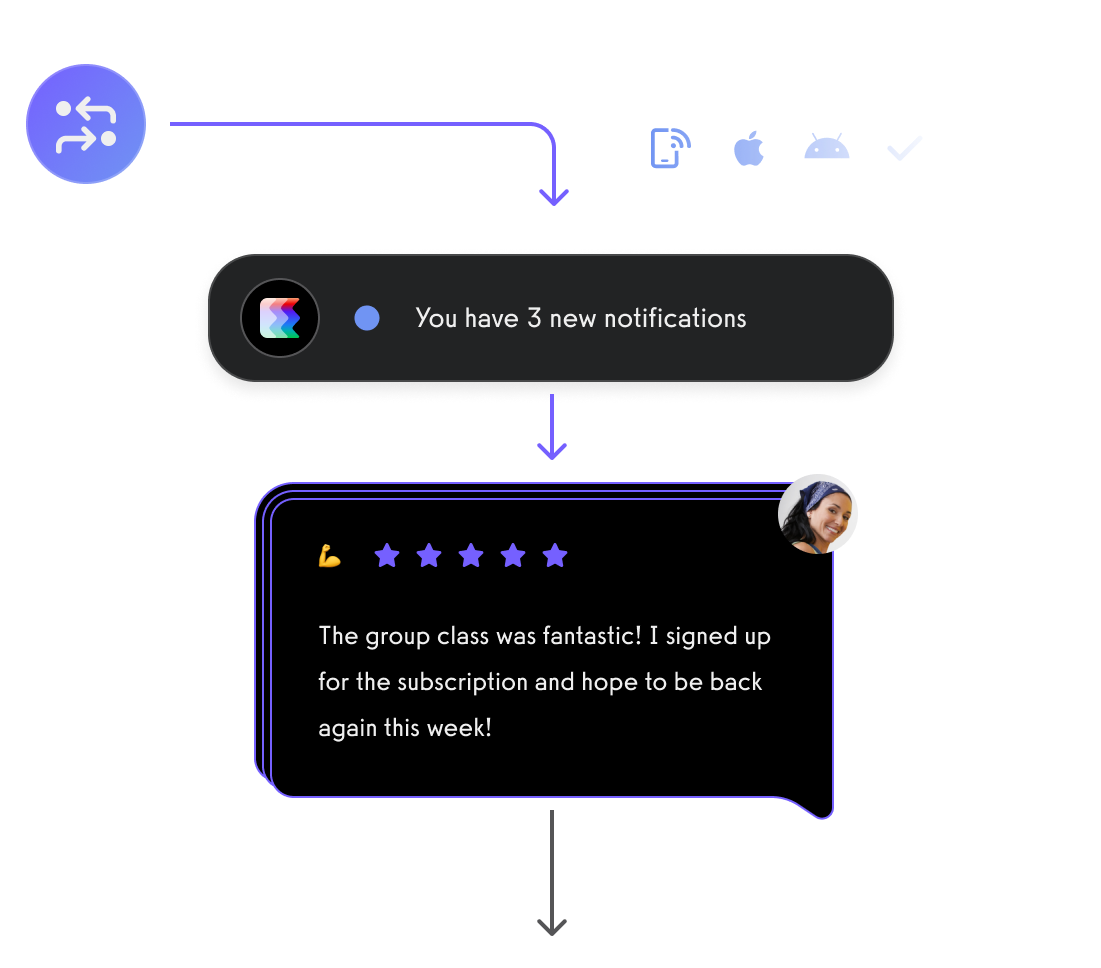 Send email, SMS, and in-app push notification messages to engage with your gym members, personal training clients, and staff. Send them to one client at a time or to an entire group. Send them automatically based on triggers (failed payment, workout logged, appointment booked, etc.).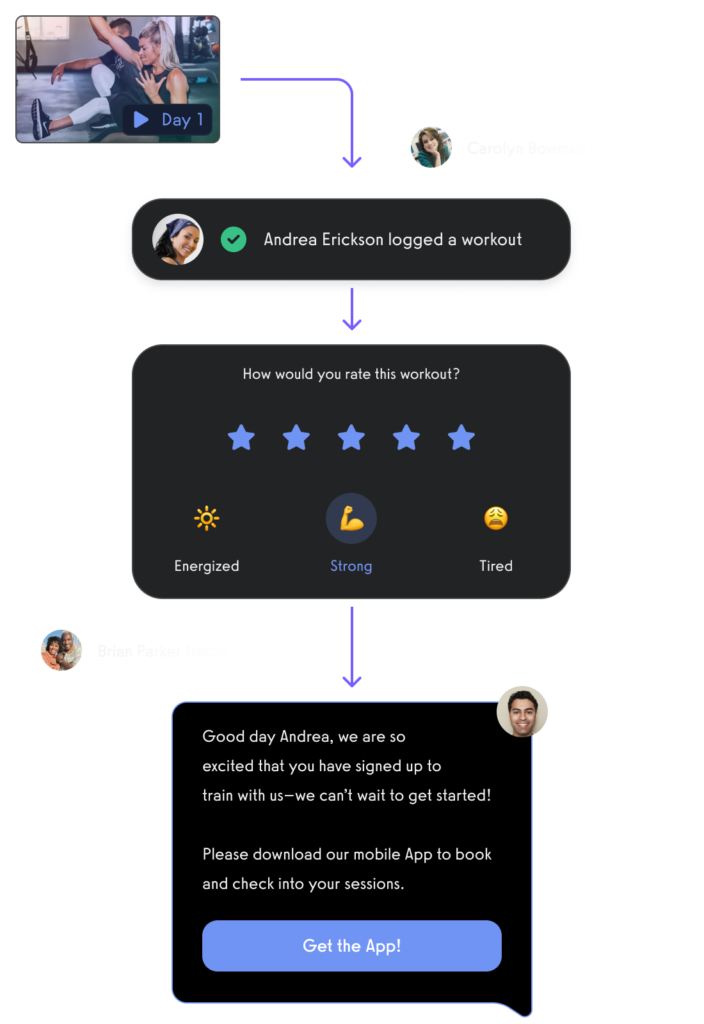 With fitness automations you can do anything from send messages, start workout plans, process payments, add members to groups and challenges, time-release workout programming, and much more, saving you and your staff time.
Robust Reporting and Analytics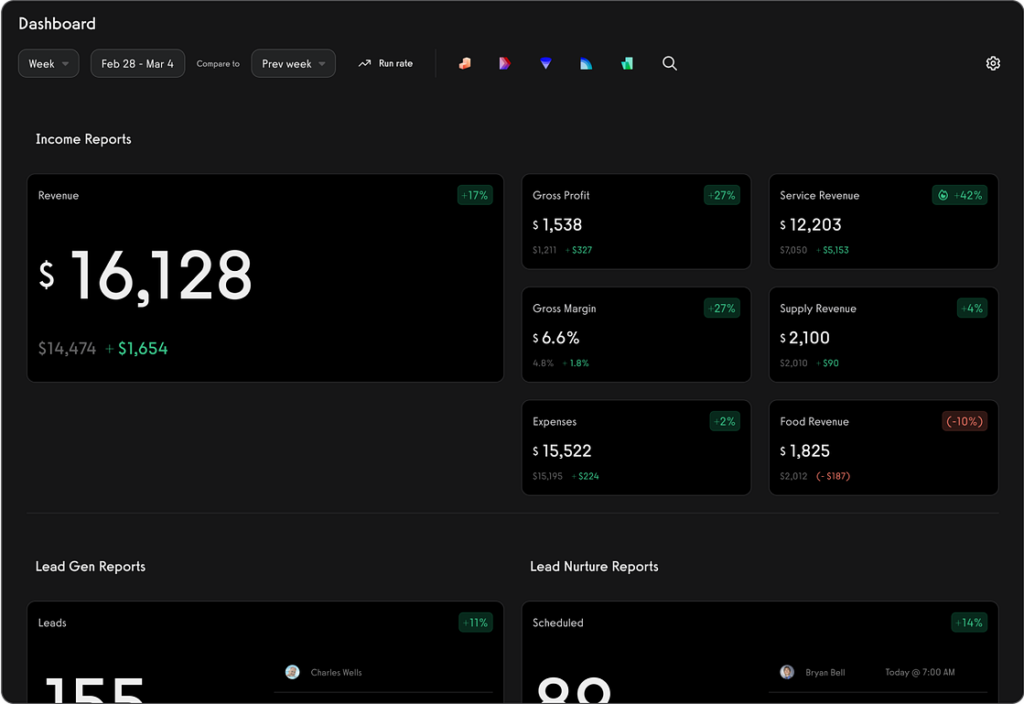 Exercise.com provides gym owners with robust reporting and analytics tools that offer valuable insights into their business performance. These tools track a variety of metrics, including membership growth, revenue, attendance, and more, empowering gym owners to make informed decisions that drive success and improve overall operations.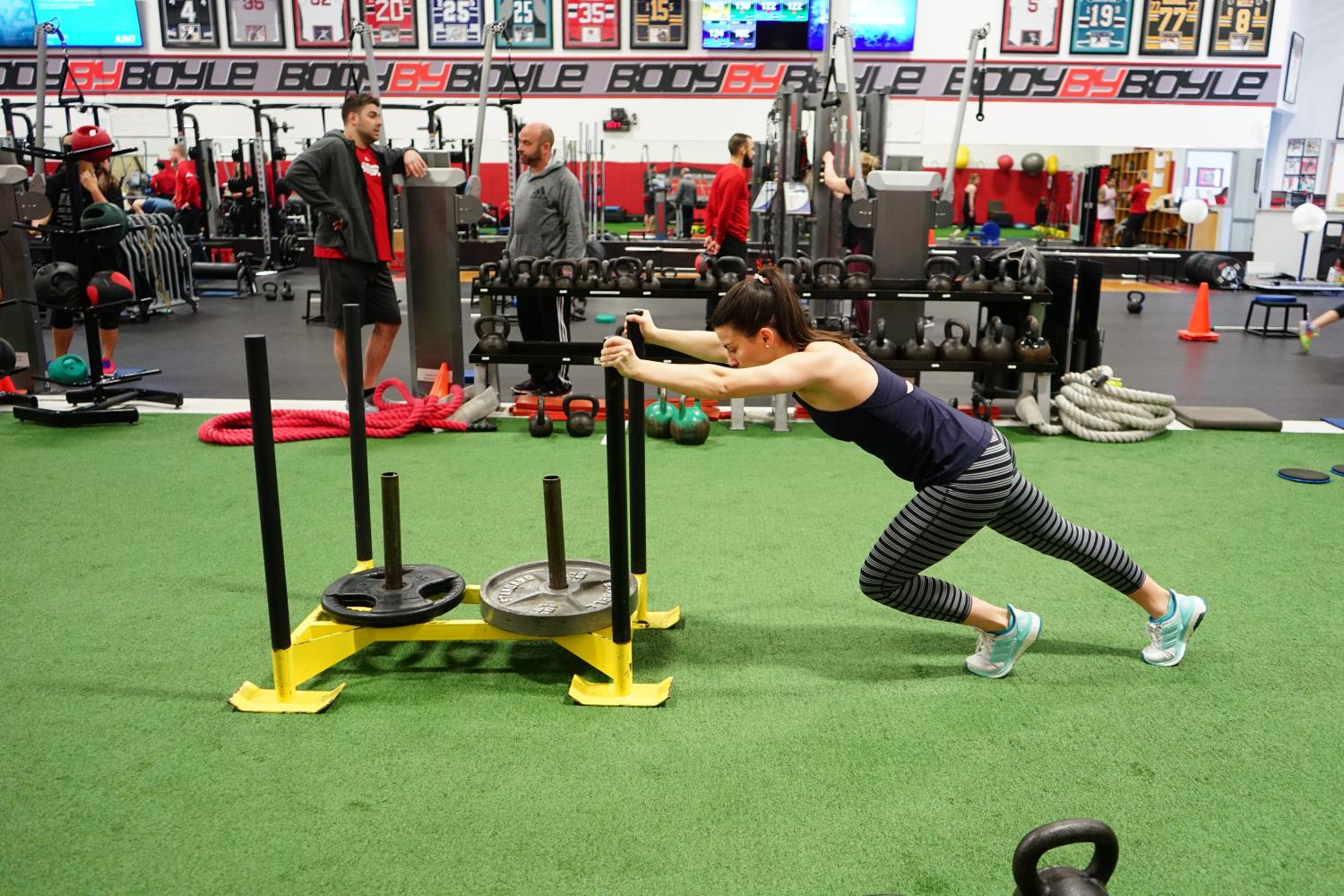 "The Exercise.com team is amazing, and their all-in-one software is more than we ever expected! All of this is made possible by a high-quality team."
Mike Boyle
Co-Founder, MBSC
Already convinced that it's time to upgrade your gym software? Get a demo now!
More Exercise.com Gym Management Software Platform Functionality
And that's not all… Here are some of the other things you can do with the Exercise.com platform:
Manage fitness challenges (Read More: 100+ Fitness Challenge Ideas)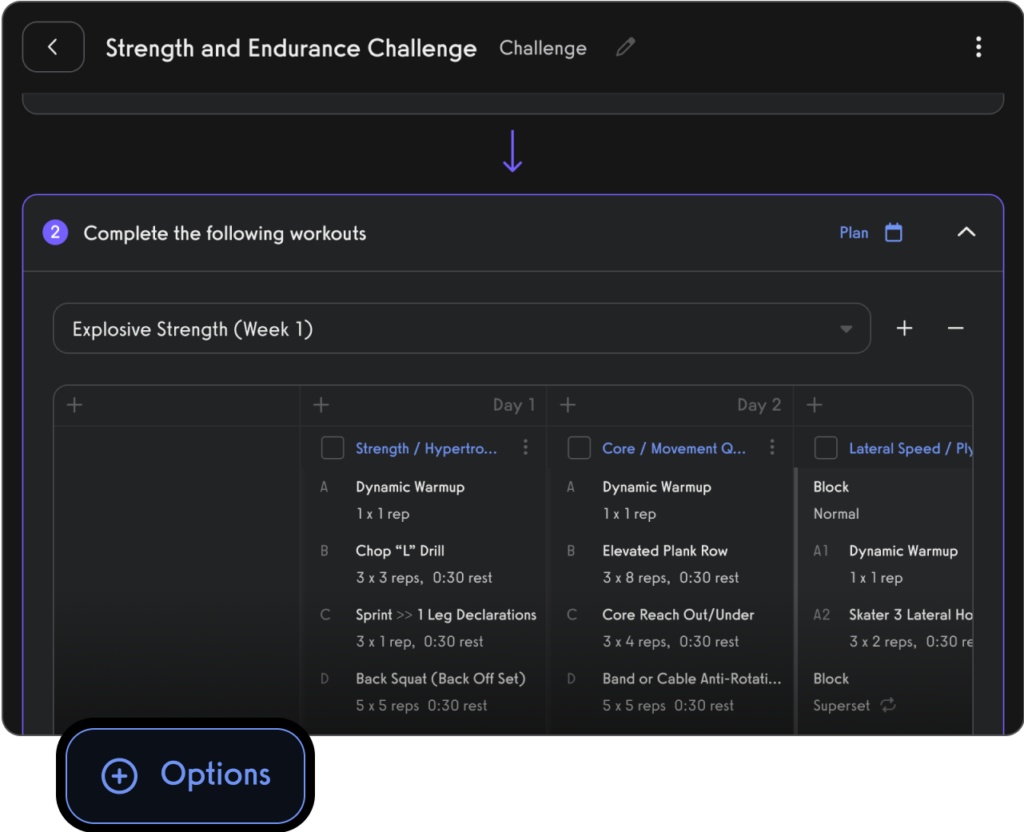 Offer on-demand fitness content.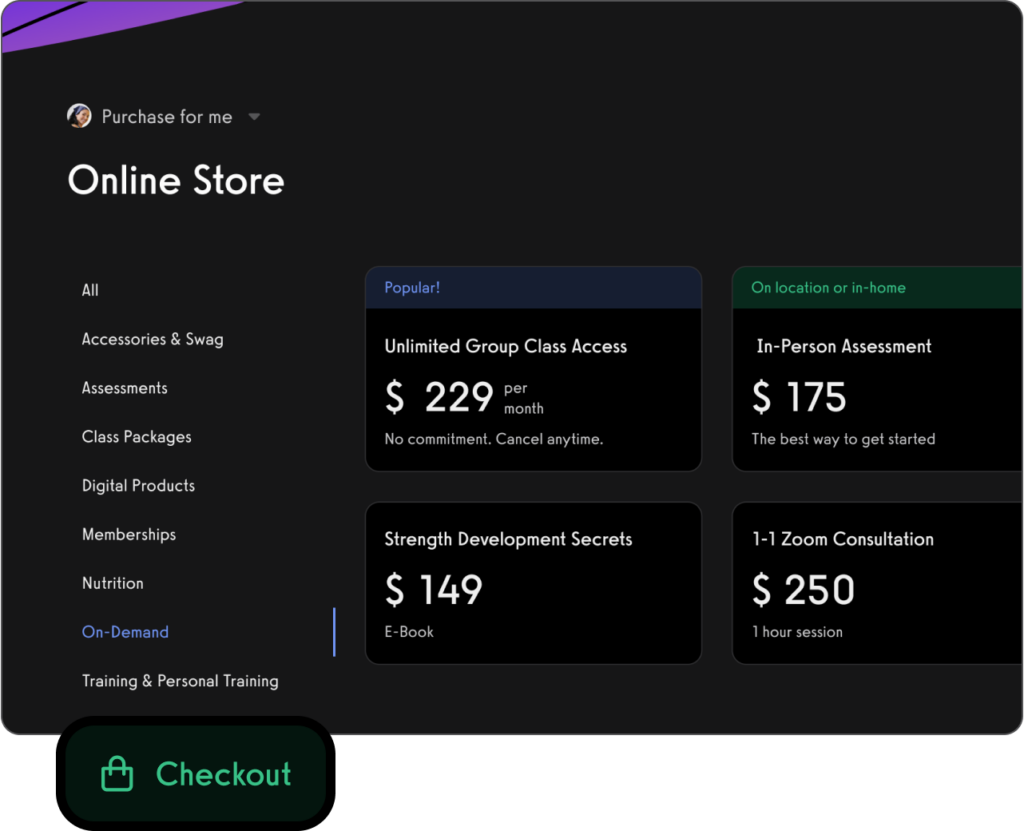 Create classes and fitness groups.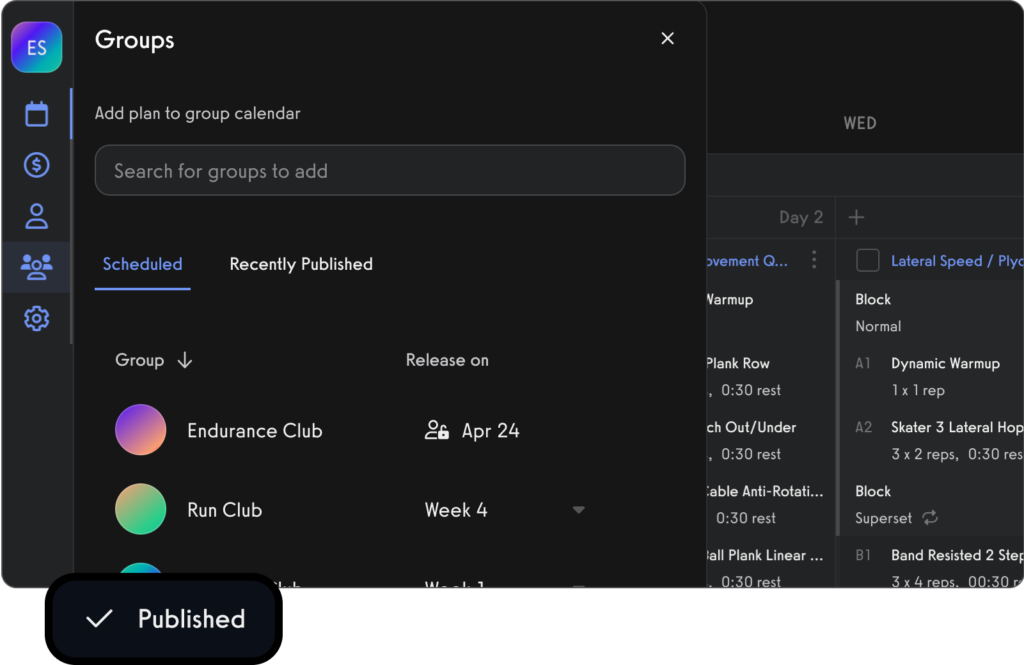 Conduct gym livestreaming easily.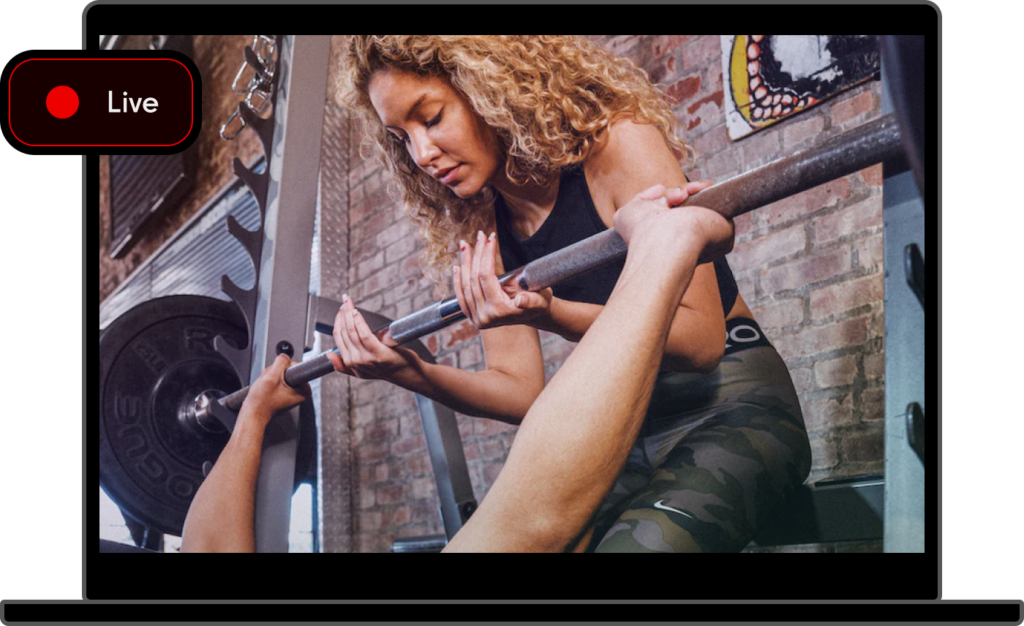 Manage leads with a gym CRM.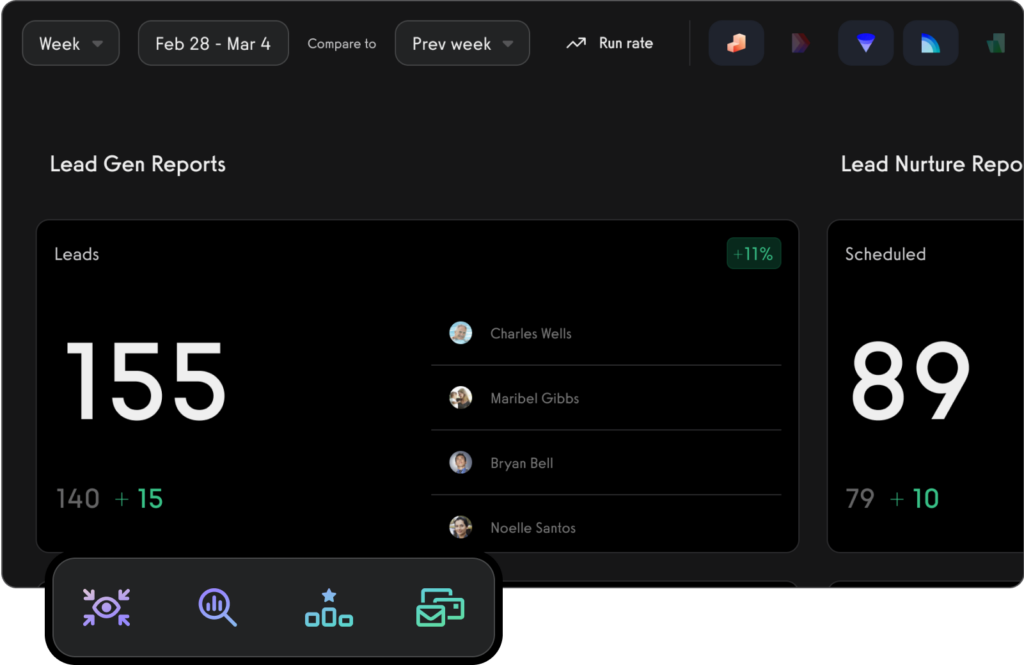 Create and send fitness assessments with ease.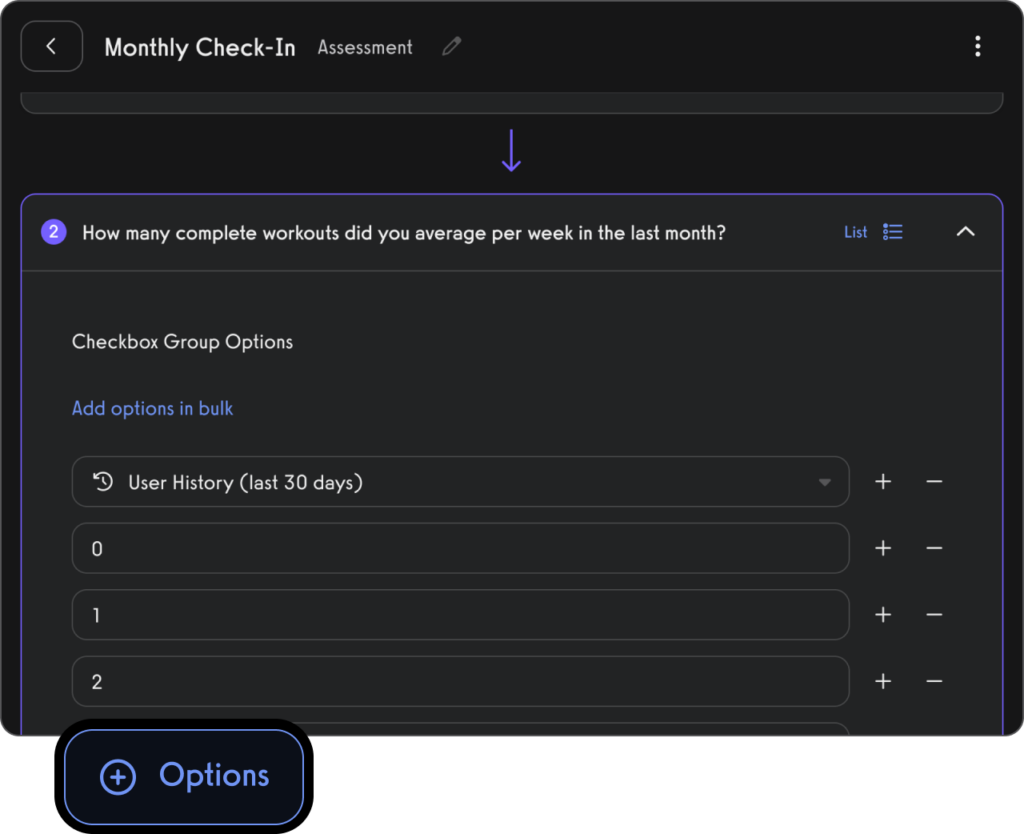 Use fitness habit tracking to inspire and motivate gym members and clients.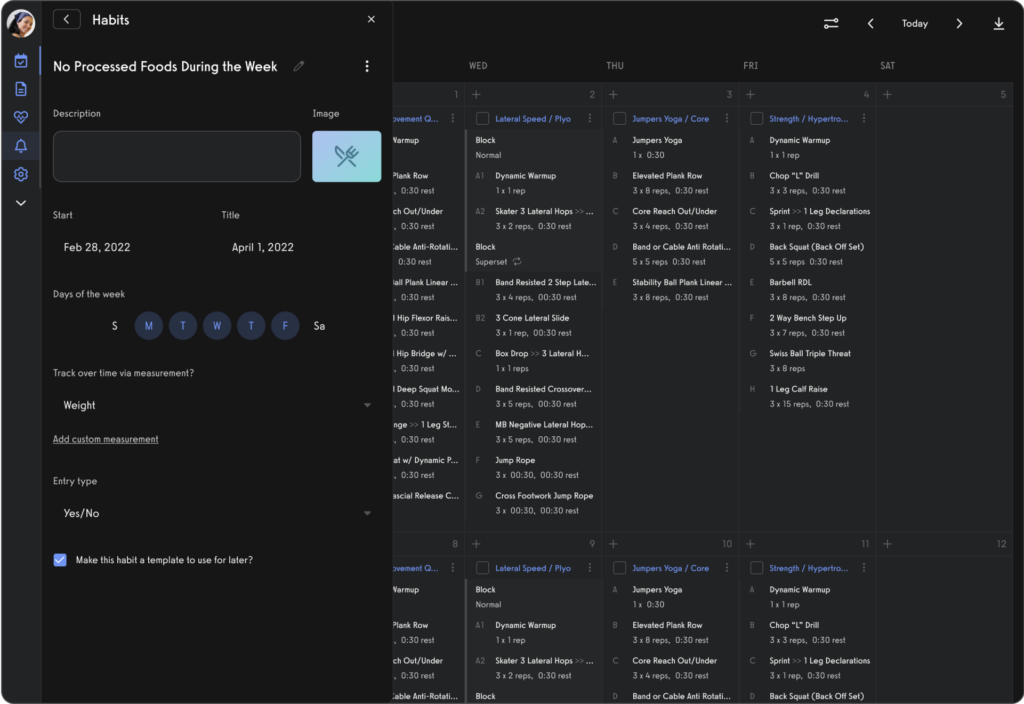 Use fitness progress photos to engage with members.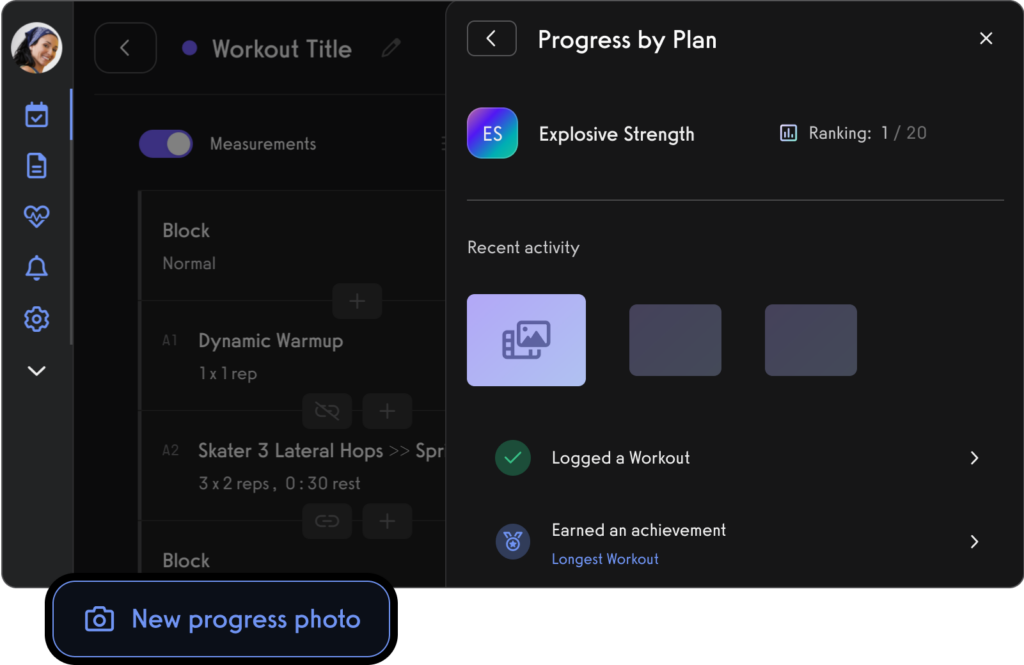 Use fitness leaderboards to track event performance and inspire healthy competition.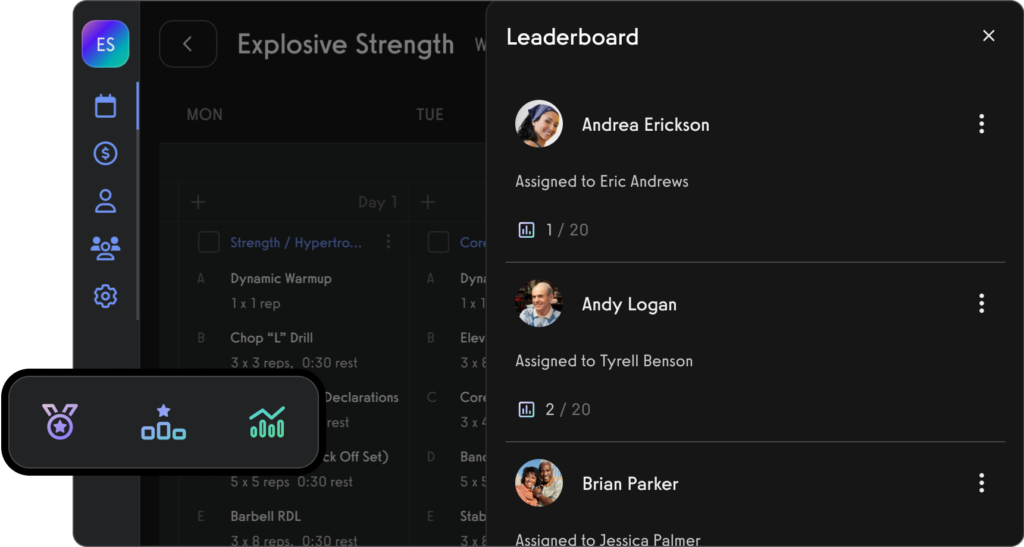 Create exercise supersets in a snap.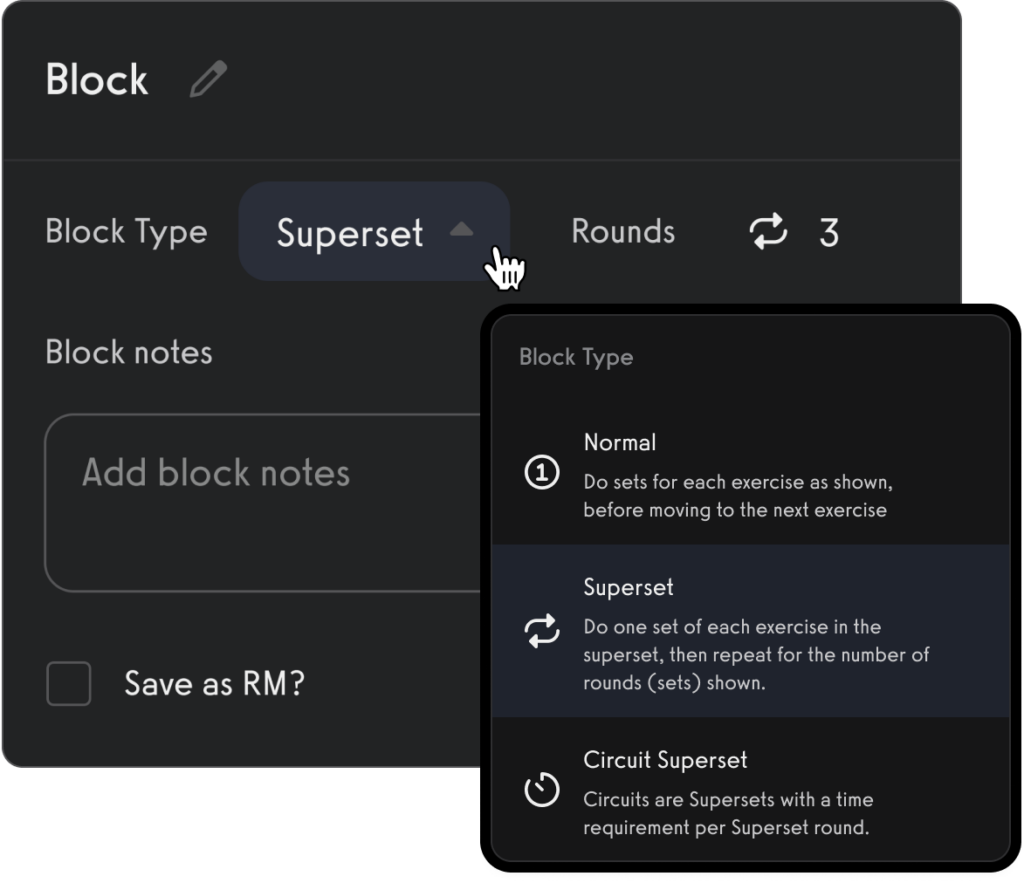 Program exercise rep max progressions with ease.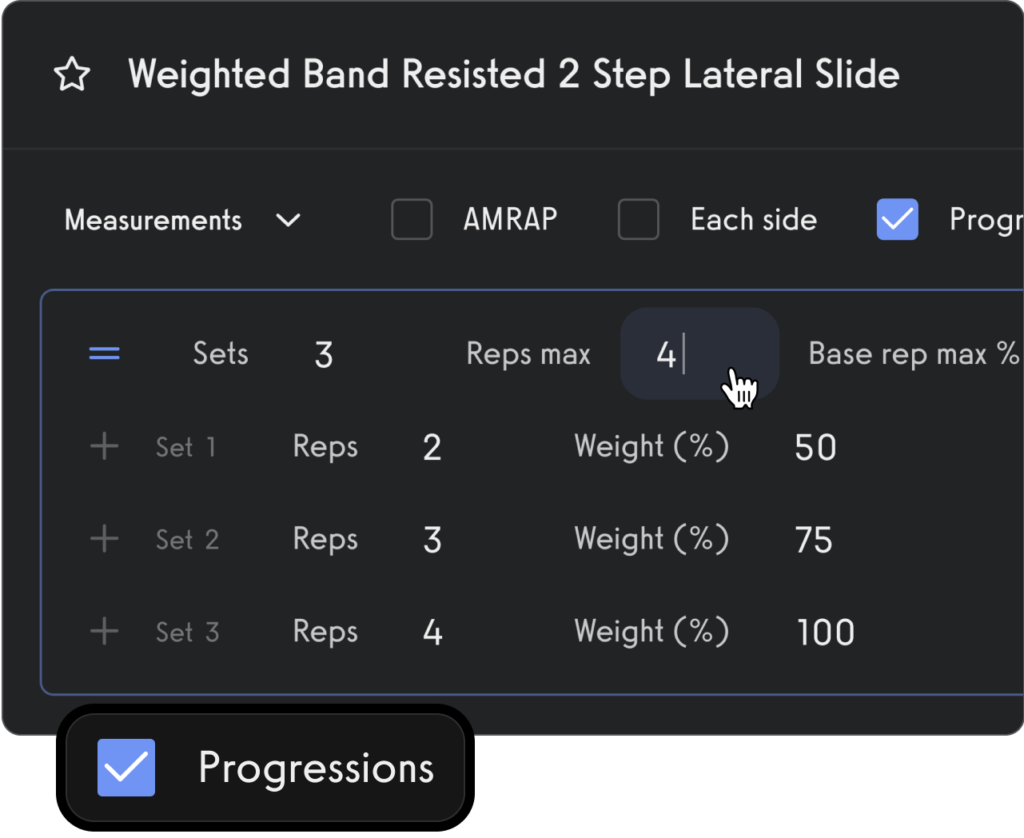 Use the exercise demonstration video library or create your own custom exercise demonstration videos.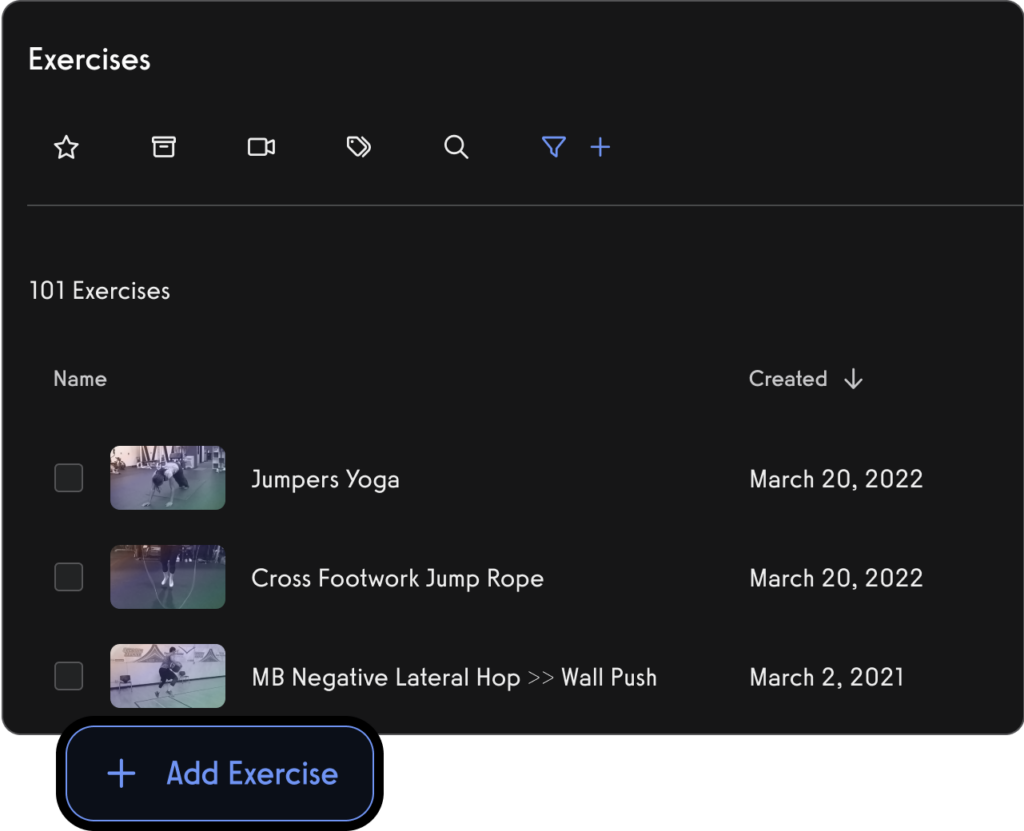 Create workout plans for parents and dependents, teams and more.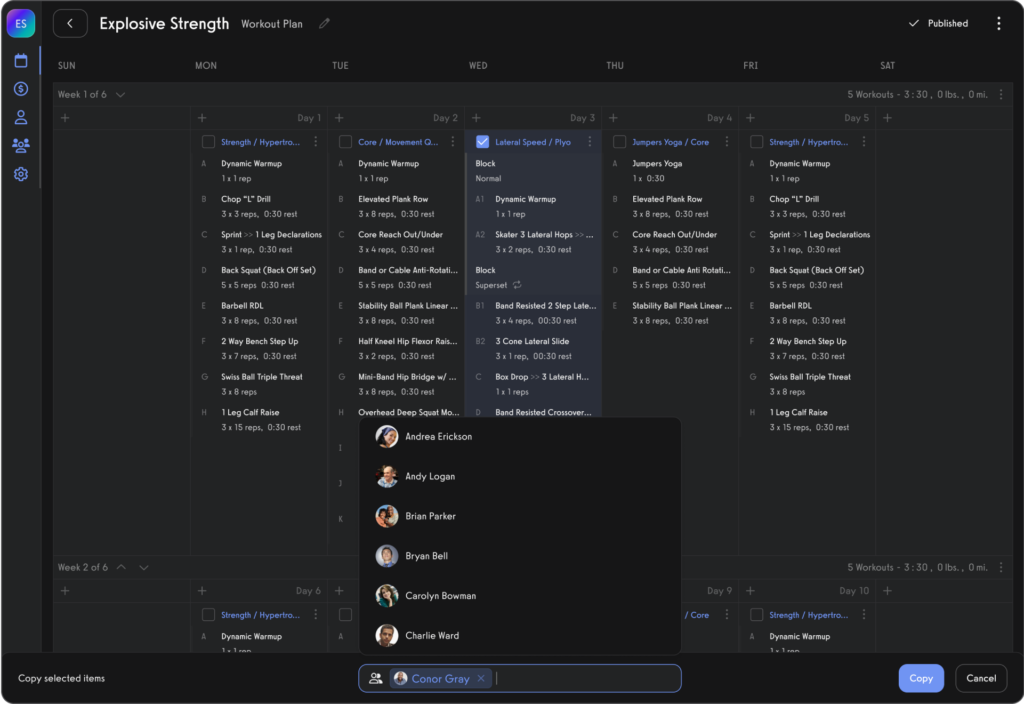 Cast gym TV workouts to in-gym TV screens quickly and efficiently.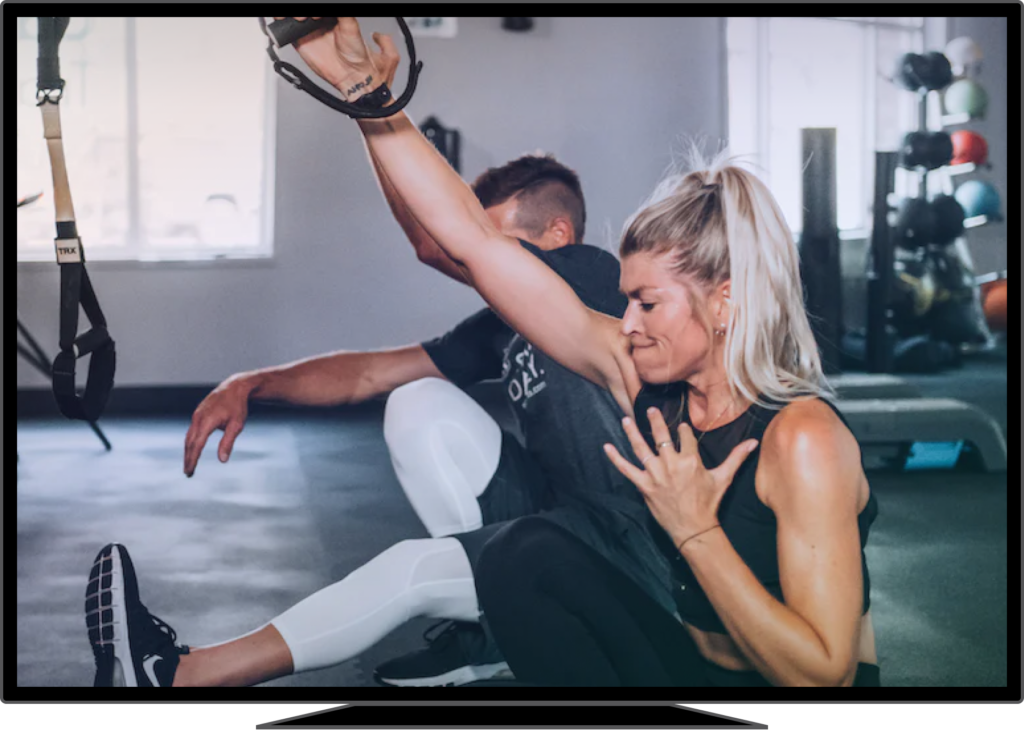 Manage multiple gym locations with ease.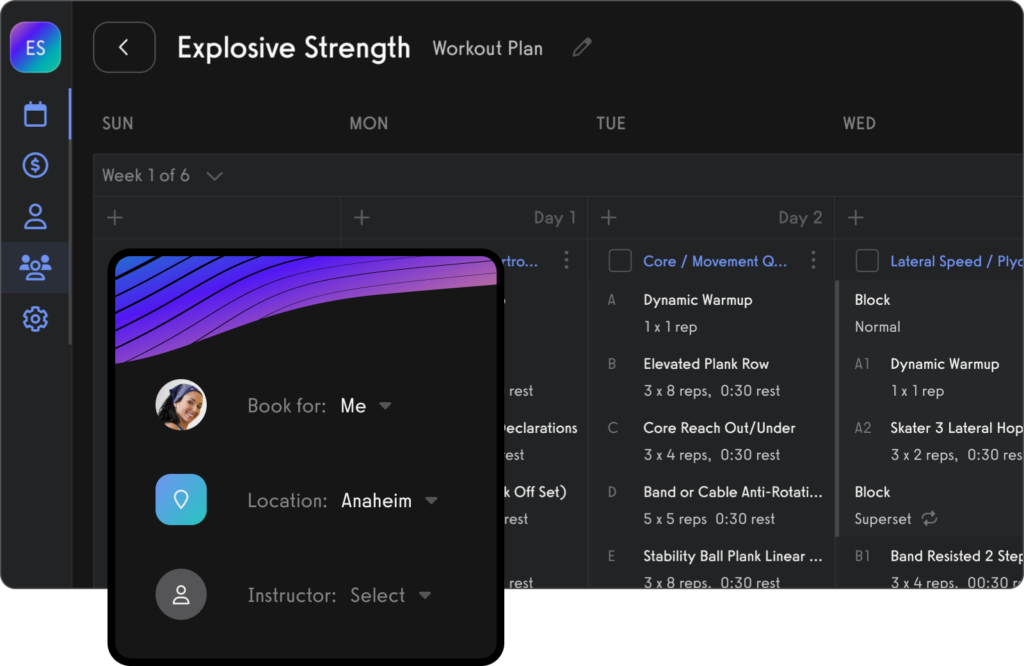 Manage gym members with ease.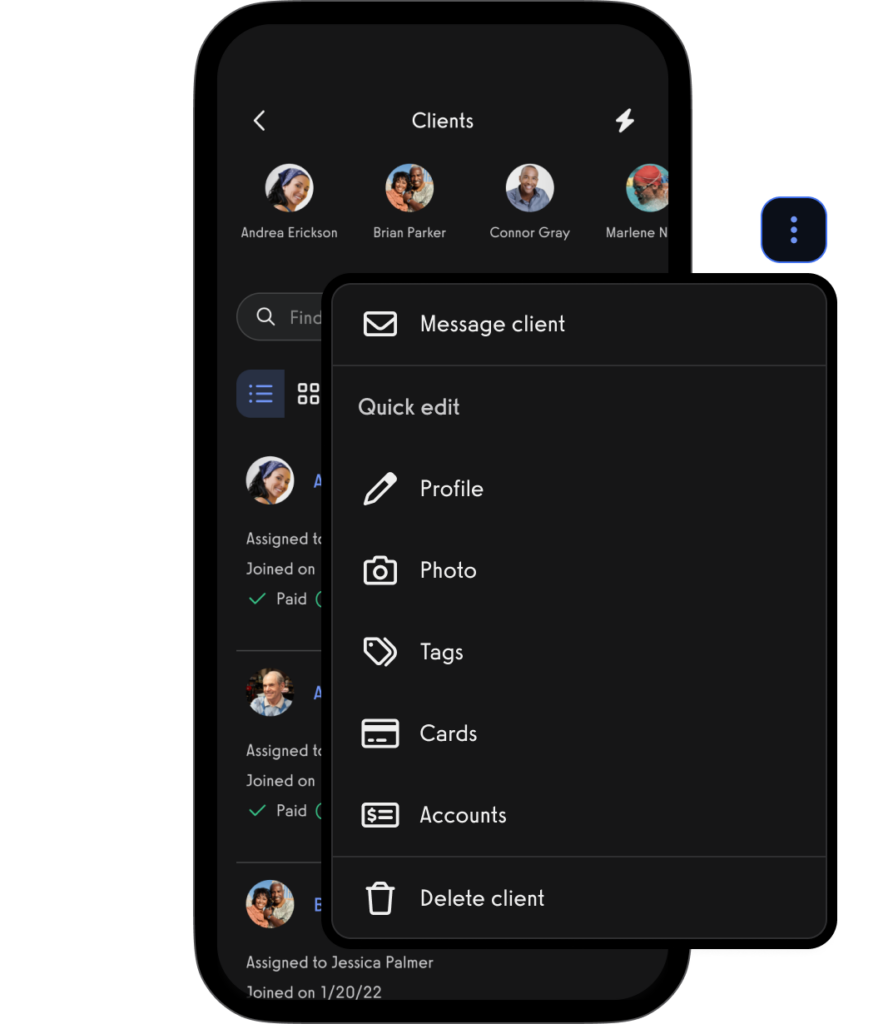 Book appointments for parents and dependents with ease. (Read More: Best Gym Booking Software)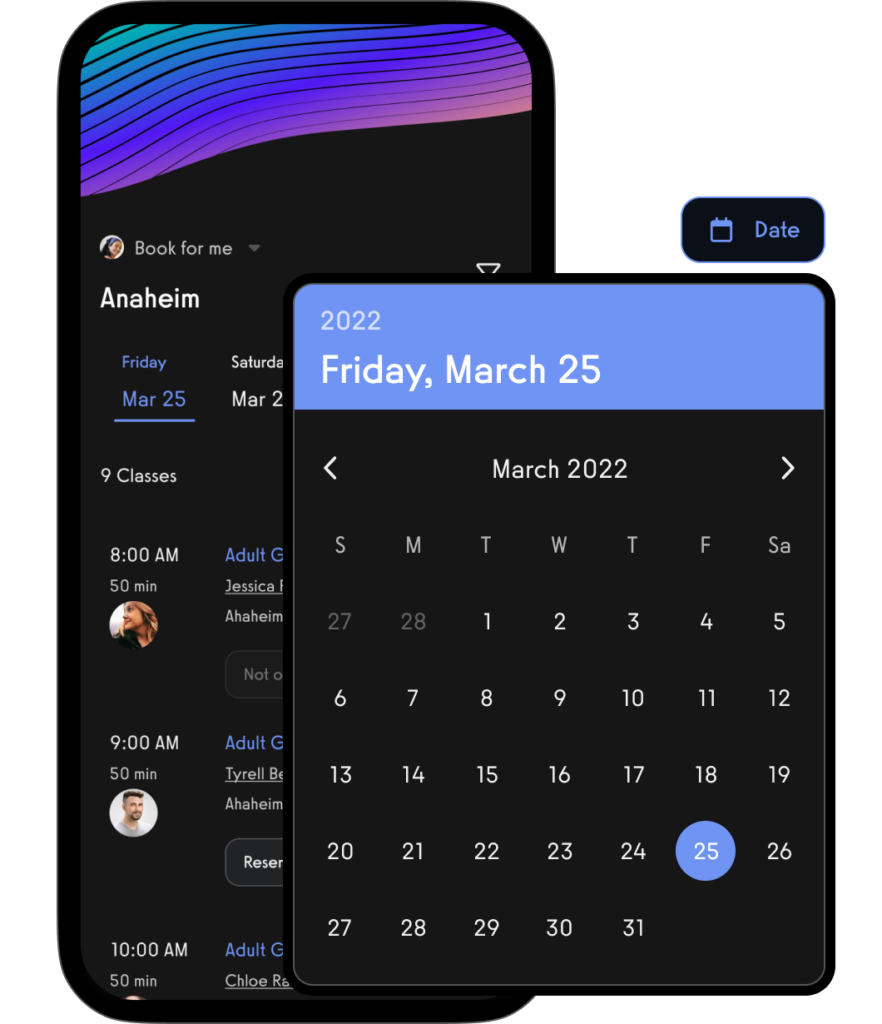 Gym check-in software that makes your life easy. (Read More: Best Gym Check-In Software)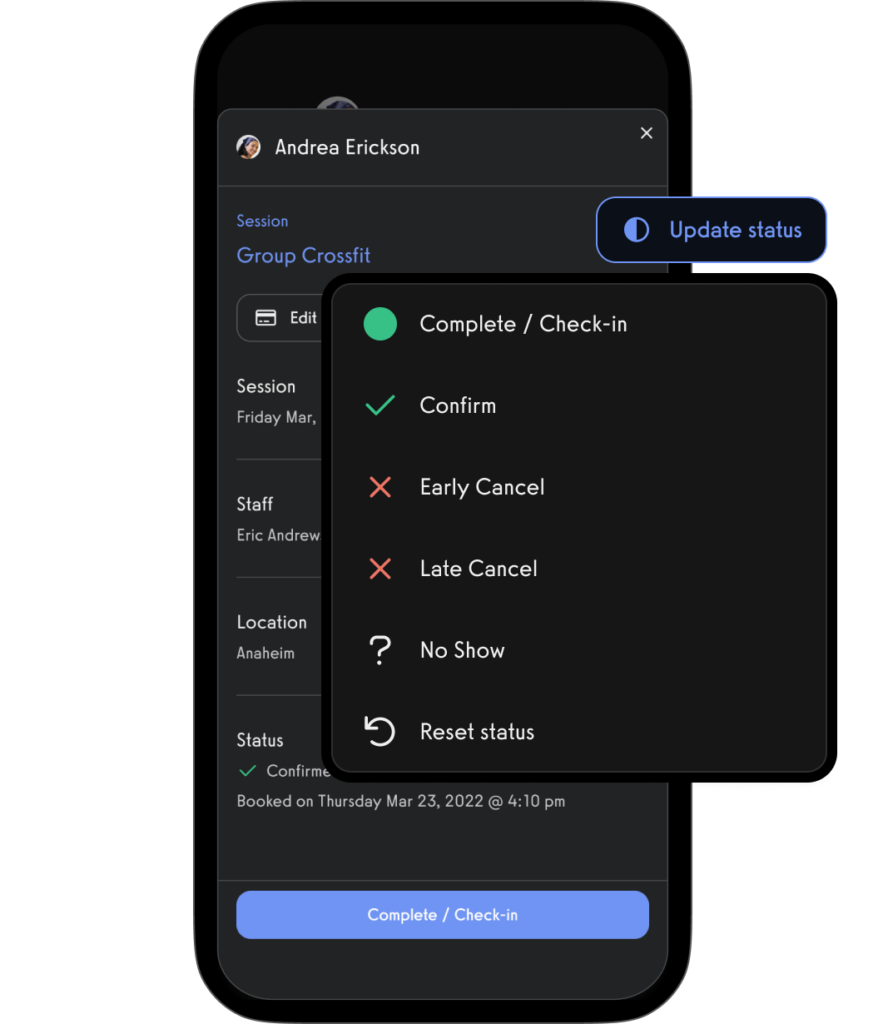 Process payments for open gym, classes, and personal training.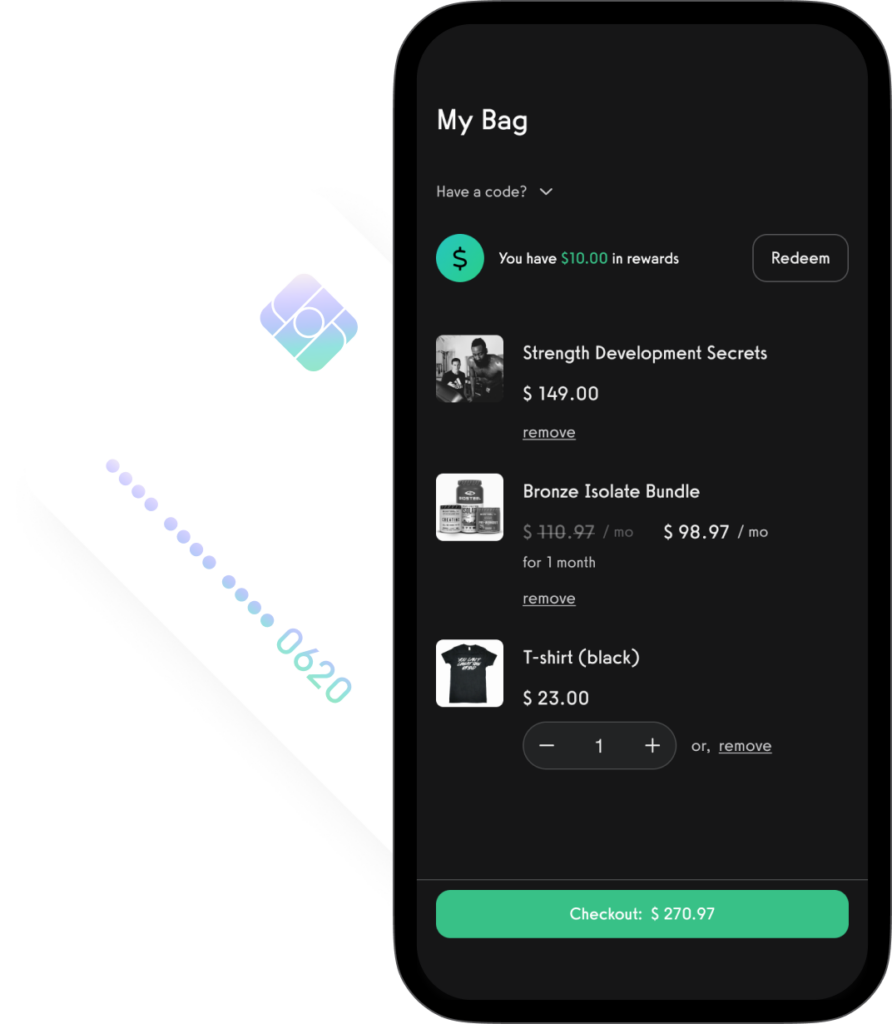 View performance over time, track personal records, and other fitness stats with performance reporting dashboards.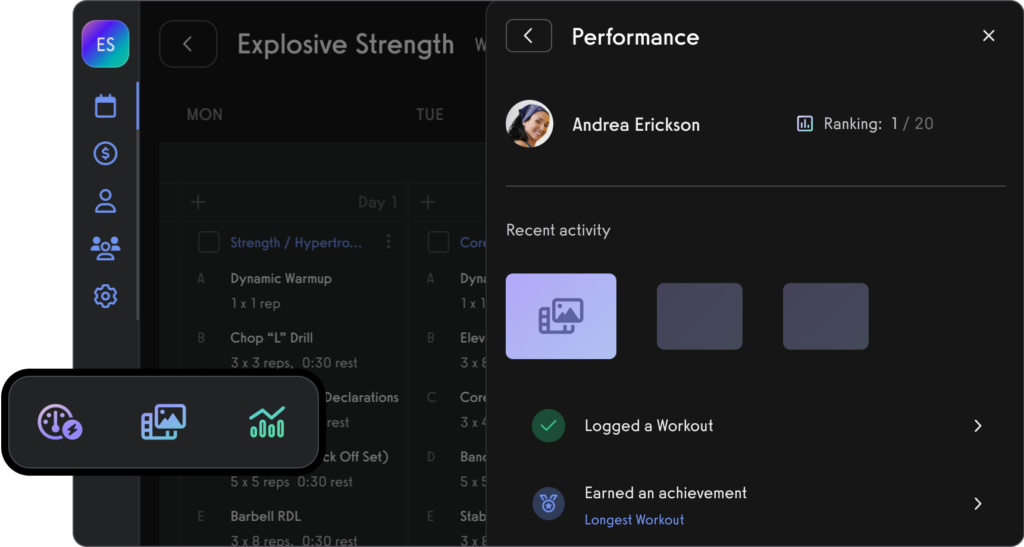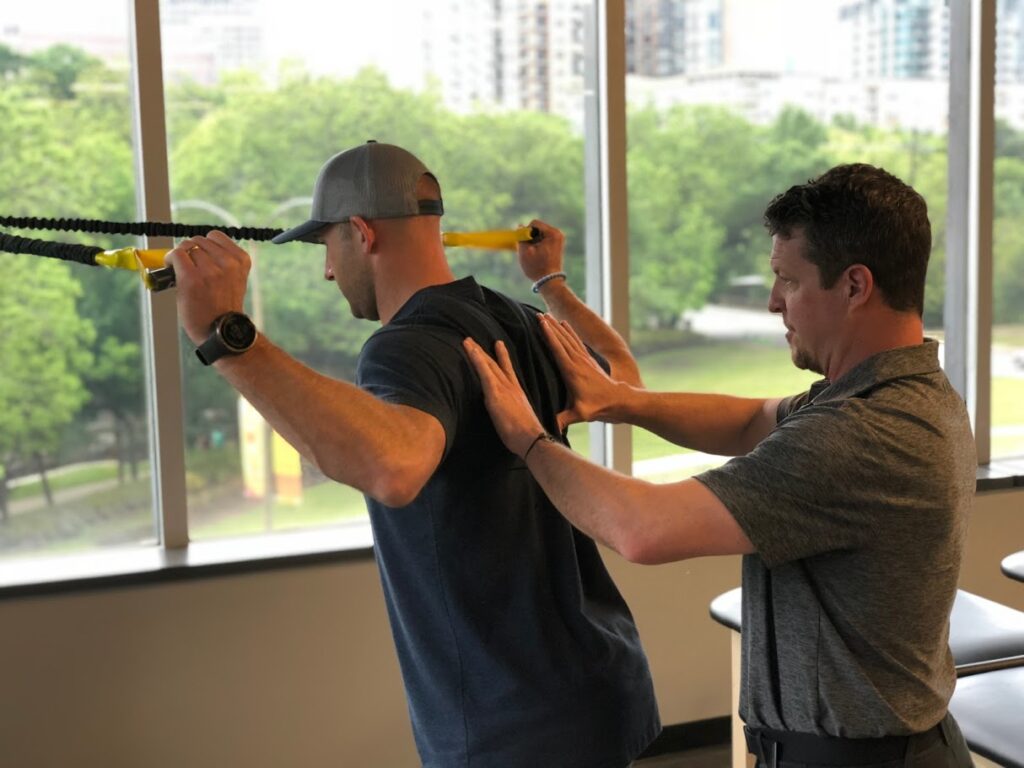 "Working with Exercise.com and their team has been an amazing experience and a dream come true in terms of accomplishing a vision! Their workout technology has helped us effectively engage our community, and I highly recommend Exercise.com to grow your business!"
Andrew Banner
Co-Founder, AMPD Golf Performance
Choosing the Right Software for Your Gym
When it comes to choosing the right software for your gym, there are several factors to consider. First and foremost, you need to assess your specific needs and goals. Are you looking to simplify administrative tasks, improve member experience, or increase revenue? Understanding your primary objectives will help you narrow down the options and find the software that best aligns with your business requirements.Additionally, it's crucial to evaluate the scalability of the software. As your gym grows, you'll want to ensure that the software can handle increasing member numbers and accommodate future expansion plans. User-friendliness and ease of implementation are also important considerations, as you'll want a solution that your staff can quickly adapt to and use effectively.
Exploring the Benefits of Gym Management Software
Implementing gym management software can bring numerous benefits to your fitness business. One of the key advantages is the ability to streamline operations. Tasks such as class scheduling, membership management, and billing can be automated, saving you time and reducing the risk of human error.Another significant benefit is the improvement in member experience. Software solutions often provide online booking systems, mobile apps, and self-service portals, allowing members to conveniently book classes, track their progress, and manage their memberships. By offering these digital tools, you can enhance engagement and meet the evolving expectations of your tech-savvy members.
Streamlining Operations with Gym Software Solutions
Gym software solutions can significantly streamline various aspects of your operations. Membership management becomes hassle-free, with software offering features like member onboarding, automated renewals, and customizable membership plans. This eliminates the need for manual paperwork and ensures accuracy in billing and subscription management.Class scheduling is another area where software solutions can make a significant impact. With easy-to-use interfaces, trainers and staff can schedule classes, manage instructors, and track attendance in real-time. By automating these processes, you can optimize your resources, improve efficiency, and provide a seamless experience for both staff and members.
Must-Have Features in Gym Management Software
When selecting gym management software, there are certain features you should look out for. An integrated payment processing system is essential, as it simplifies billing and allows for secure online transactions. Additionally, robust reporting and analytics capabilities can provide valuable insights into your gym's performance, enabling data-driven decision-making.Membership tracking and engagement tools are also vital. Look for software solutions that offer features like progress tracking, personalized workout plans, and member communication channels. These functionalities help build strong relationships with members and foster a sense of community within your gym.
Comparing Different Gym Software Options
With a plethora of gym software options available in the market, it's essential to compare and assess their suitability for your specific requirements. Consider factors such as pricing models, customer support, and the reputation of the software provider. Reading user reviews and seeking recommendations from other gym owners can provide valuable insights into the pros and cons of different solutions.
How Gym Software Can Improve Member Experience
Member experience is at the core of any successful gym business, and gym software can play a crucial role in enhancing it. Features like online class booking, waitlist notifications, and personalized workout recommendations empower members to take control of their fitness journey. By providing convenient, user-friendly tools, you can increase member satisfaction and retention rates.Moreover, effective gym software solutions allow for seamless communication between staff and members. Push notifications, in-app messaging, and email reminders enable quick and direct communication, keeping members informed about class changes, upcoming events, and promotions. This level of communication fosters engagement and ensures members feel valued and connected to your gym community.
Enhancing Efficiency with Gym Management Systems
Efficiency is paramount to the success of any business, and the fitness industry is no exception. Gym management systems equipped with features like automated check-in systems, electronic waivers, and equipment tracking can significantly improve efficiency in day-to-day operations. These functionalities reduce waiting times, eliminate paperwork, and enhance the overall flow of your gym.Additionally, staff productivity can be enhanced through software solutions that provide scheduling tools, task management systems, and performance tracking features. Efficient staff management ensures that your team is organized, and resources are effectively utilized, ultimately leading to improved productivity and a better experience for both staff and members.
The Role of Technology in Modern Gym Operations
In an increasingly digital world, technology plays a crucial role in modern gym operations. From online member registrations to automated billing and class check-ins, technology simplifies the administrative tasks that can eat up valuable staff time. By leveraging the power of software solutions, gyms can focus their efforts on providing exceptional customer experiences and growing their business.Moreover, technology enables gyms to leverage data for strategic decision-making. Advanced analytics and reporting tools provide insights into member trends, class popularity, and revenue streams, enabling gym owners to make informed decisions to optimize their operations and drive growth.
Finding the Perfect Fit: Selecting Gym Software for Your Business
Every gym has its unique set of requirements, and selecting the perfect gym software for your business is essential. Start by identifying your specific needs and goals, then research and compare different software options to find the one that meets those requirements.During the selection process, consider factors such as integration with other tools and systems, customization options, and scalability. You'll want a solution that seamlessly integrates with existing technology in your gym, allows for customization to reflect your brand, and can grow with your business without any major disruptions.
Maximizing Profitability with Effective Gym Software
Gym software can be a powerful tool in maximizing your profitability. By automating billing and payment processes, you can ensure accurate and timely collections, reducing the risk of revenue leakage. Moreover, advanced membership management tools allow you to implement flexible pricing models, personalized offers, and loyalty programs, all of which can boost member retention and increase revenue.Additionally, gym software can help you optimize your resources. By analyzing data on class attendance, peak hours, and equipment usage, you can strategically allocate your staff and equipment, minimize downtime, and maximize revenue-generating opportunities. With the right software, you can gain a competitive edge in the market and ultimately improve your gym's profitability.
Simplifying Administrative Tasks through Gym Management Software
One of the significant benefits of gym management software is its ability to simplify administrative tasks. Gone are the days of manual paperwork and time-consuming processes. With software solutions in place, tasks like membership onboarding, class scheduling, and attendance tracking can be easily managed through intuitive interfaces.Moreover, gym software simplifies billing and payment processes, removing the need for time-consuming manual calculations and chasing down payments. Automated email notifications can be set up to ensure members receive invoices, payment reminders, and receipts promptly. This not only saves time for your staff but also improves the overall member experience by providing a seamless and convenient payment process.
Boosting Member Retention Rates with the Right Software Solution
Member retention is a key metric for the success of any gym, and the right software solution can help boost member loyalty. Features like personalized workout plans, progress tracking, and goal setting tools create a tailored experience for each member, making them feel valued and invested in their fitness journey.Furthermore, gym software can help you stay connected with your members. Automated communication tools enable you to send targeted emails, push notifications, and in-app messages to keep members updated on class schedules, promotions, and events. By fostering a sense of community and ensuring members feel informed and engaged, you can significantly increase member retention rates.
From Scheduling to Billing: How Gym Software Simplifies Daily Tasks
The day-to-day tasks involved in running a gym can be time-consuming and overwhelming. However, gym software simplifies these tasks, allowing you to focus on delivering exceptional experiences to your members. From class scheduling to billing, software solutions streamline and automate processes, reducing the burden on your staff.Scheduling classes becomes effortless with software that offers intuitive interfaces and real-time updates. You can easily assign instructors, track attendance, and make adjustments on the fly. This eliminates the need for manual spreadsheets and reduces the risk of errors or double bookings.Furthermore, gym software provides efficient billing processes. Automatic invoicing, recurring payments, and online payment gateways simplify the collections process, reducing late payments and increasing cash flow. Additionally, reporting features provide insights into revenue streams and financial performance, enabling you to make informed business decisions.
Increasing Revenue Streams with Advanced Membership Management Tools
Gym software offers advanced membership management tools that can help increase revenue streams. By implementing flexible membership plans and pricing models, you can cater to different member segments and attract a wider audience. Features like upsells, add-ons, and special promotions can also drive additional revenue.Moreover, gym software enables you to implement loyalty programs and referral incentives. By rewarding members for their loyalty and referrals, you can foster a strong sense of community and encourage member retention. These programs not only increase member satisfaction but also contribute to higher revenue for your gym.
Read More: How to Add More Gym Revenue Streams
Streamlined Communication: How Gym Software Connects Staff and Members
Efficient communication between staff and members is essential for a gym's success, and gym software plays a vital role in facilitating this communication. The software provides various channels for quick and direct communication, ensuring that important information reaches the right people at the right time.Push notifications can be sent to members' mobile devices, keeping them informed about class changes, new promotions, or upcoming events. In-app messaging features allow for seamless communication between staff and members, enabling them to ask questions, provide feedback, or make inquiries about their membership. By providing these communication channels, gym software promotes engagement, improves member experiences, and ultimately contributes to a thriving gym community.
Enhancing Data Security with Robust Gym Management Systems
Data security is a critical aspect of gym operations, as it involves the collection and storage of personal and financial information. Robust gym management systems prioritize data security, ensuring that members' sensitive information remains protected.From secure online registration forms to encrypted payment gateways, gym software employs advanced security measures to safeguard confidential data. Regular system updates and compliance with industry standards further enhance the security of your gym's information.By investing in a reputable gym management system, you can provide peace of mind to your members, build trust, and demonstrate your commitment to their privacy and security.
The Evolution of Fitness Technology: Exploring the Latest Advancements in Gym Software
The fitness industry is constantly evolving, and so is the technology that supports it. New advancements in gym software are continuously emerging, offering exciting possibilities and opportunities for gyms to stay ahead of the curve.One such advancement is the integration of wearable devices and fitness tracking technology into gym management software. These devices allow members to track their progress in real-time, sync their data with the gym software, and receive personalized workout recommendations. This integration enhances the member experience by providing valuable insights and guidance, ultimately leading to better results.The rise of artificial intelligence (AI) and machine learning is also shaping the future of gym software. AI-powered algorithms can analyze member data, predict member preferences, and make personalized recommendations. Chatbots integrated with gym software can provide instant answers to members' questions and assist with basic tasks, enhancing the overall member experience.
Taking Your Fitness Business to the Next Level with Integrated Software Solutions
If you want to take your fitness business to the next level, integrated software solutions are the way to go. These solutions integrate various aspects of your gym operations, such as membership management, class scheduling, and billing, into a unified platform. This seamless integration eliminates the need for multiple software systems and simplifies daily tasks for both staff and members.By centralizing your operations through integrated software solutions, you can gain a holistic view of your gym's performance, identify areas for improvement, and make data-driven decisions. This level of control and efficiency enables you to optimize resources, drive growth, and position your fitness business for long-term success.
From Booking Classes to Tracking Progress: The Versatility of Modern Gym Software
Modern gym software offers a range of features and functionalities that cater to the diverse needs of fitness businesses. From online class booking systems to progress tracking tools, the versatility of gym software allows you to adapt it to your specific requirements.Booking classes becomes effortless for members with online booking systems that offer real-time availability, waitlist notifications, and class reminders. This seamless process ensures that members can secure their spots in popular classes and plan their workouts conveniently.
On the other hand, gym software offers a variety of tools for trainers and staff to track members' progress effectively. From tracking weight changes to analyzing performance metrics, software solutions provide valuable insights that enable trainers to design personalized workout plans and deliver exceptional coaching.
The world of gym software is vast and ever-evolving. From streamlining operations and enhancing member experiences to maximizing profitability and simplifying administrative tasks, software solutions have become an indispensable asset for modern gyms. Embracing the right software can help you stay competitive, improve efficiency, and deliver exceptional experiences that keep members coming back for more.
What systems do gyms use?
Gyms typically use a variety of systems to manage their operations. This includes membership management systems to track sign-ups, renewals, and cancellations; scheduling systems for classes and personal training sessions; payment processing systems for membership fees and other transactions; and customer relationship management (CRM) systems to manage interactions with members and prospects. Exercise.com is a comprehensive gym management platform that integrates all of these functionalities in one place, making it easier for gym owners to manage their businesses.
What is gym management software and why you need it?
Gym management software is a type of system that helps gym owners and managers oversee their business operations. This can include tasks such as scheduling classes and personal training sessions, managing memberships, processing payments, and tracking member engagement and progress. Having gym management software is crucial for the smooth running of a gym because it can streamline administrative tasks, improve member service, and provide valuable insights into business performance. Exercise.com is a leading provider of gym management software, offering a wide range of features designed to help gym owners run their businesses more efficiently and effectively.
Do gyms use CRM?
Yes, many gyms use Customer Relationship Management (CRM) systems. These systems help gyms manage their interactions with current and potential customers, allowing them to track and improve customer service, follow up on leads, and manage marketing efforts. A good CRM can help a gym increase sales, improve member retention, and provide a better overall customer experience. Exercise.com's gym management software includes built-in CRM functionality, making it easy for gyms to manage their customer relationships effectively.
Read More: Best Gym CRM Software System
How do I manage my gym business?
Managing a gym business involves a variety of tasks, including scheduling classes and personal training sessions, managing memberships, processing payments, maintaining equipment, marketing the gym, and managing staff. Using a comprehensive gym management software like Exercise.com can greatly simplify these tasks by automating and streamlining many aspects of gym management.
Does my gym need an app?
Having a dedicated app for your gym can be a great way to enhance member engagement and convenience. With an app, members can easily book classes, track their progress, access on-demand workouts, and more, all from their smartphones. This can improve the member experience and increase retention. Exercise.com offers custom-branded apps for gyms, allowing them to provide a personalized, convenient experience for their members.
Read More: How to Make a Fitness App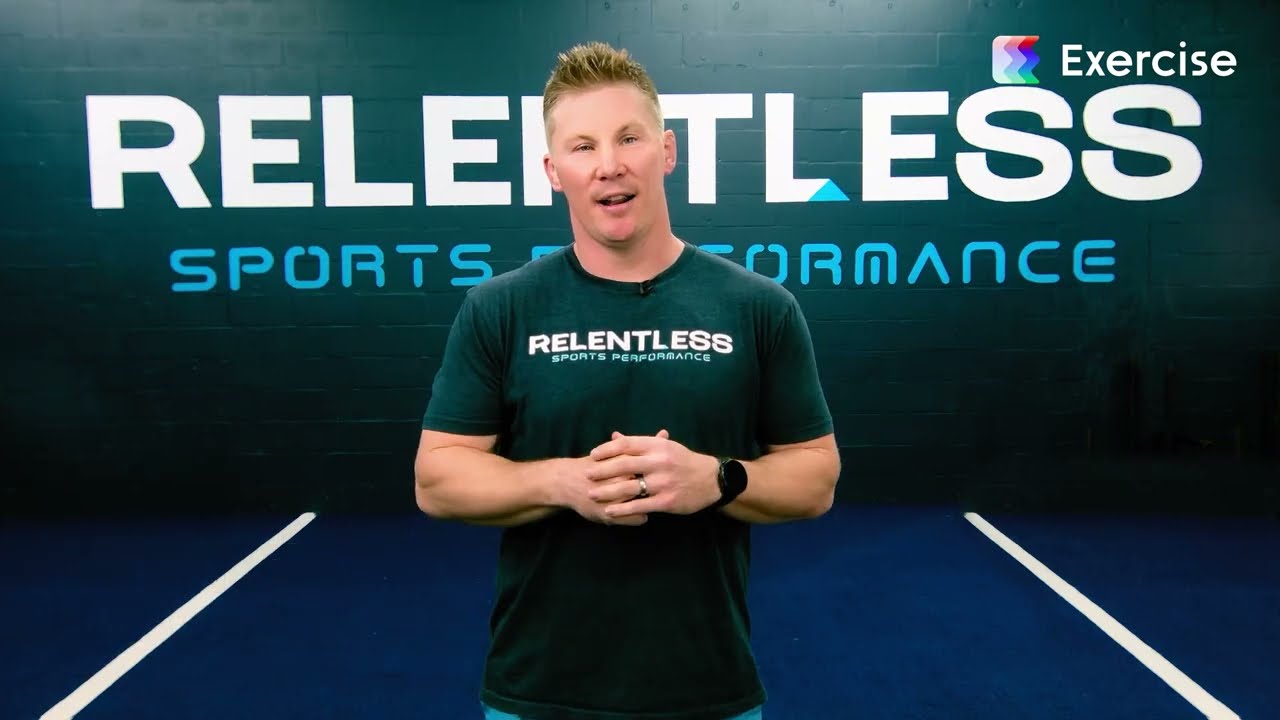 If you want to offer an elite service for the end user you need to get with the times and use elite level software that is intuitive, visually appealing, and effective. That is exactly what Exercise.com delivers to its clients.
Jimmy Myers
Owner/Trainer, Relentless Sports Performance