Get the Basics...
A great way for fitness professionals to stay updated and engage in networking is by attending a national or international conference
Fitness expos showcase exciting new technology, products, and services
Many fitness and health organizations offer annual conferences
There are a variety of conference options for any fitness professional
Many fitness organizations offer Continuing Education Units (CEUs) for conference attendance
It can be challenging to keep up with the latest trends, products, resources, education, and technologies if you work in the fitness industry. Whether you are a personal trainer, gym manager, or fitness staff, it is important to stay current so that you can pass that knowledge along to your clients and members.
One of the best ways for fitness professionals to stay updated is by attending a national or international fitness business conference. Along with a variety of educational sessions and keynote presentations, you can expect to see new products, technology, trends, and services.
The expos usually have innovative technologies and equipment on display, sneak peeks on new products, valuable services, discounts or special deals, and free samples. Conferences are also a great opportunity for networking with other like-minded professionals. Many fitness organizations offer approved Continuing Education Units (CEUs) or Continuing Education Credits (CECs) for certified fitness professionals that attend conferences.
If you're ready to take your business to the next level, schedule a demo with the Exercise.com team today.
Here are 17 of the best fitness business conferences to attend and more information about each of them.
#17 – ACSM International Health and Fitness Summit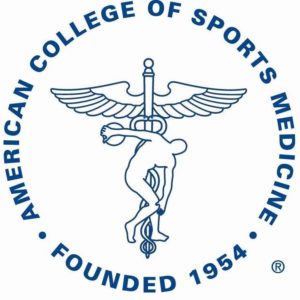 The ACSM (American College of Sports Medicine) International Health and Fitness Summit is held annually in the spring. The 2020 Health and Fitness Summit will be March 12-15, 2020, in Atlanta, GA. The 2020 conference theme is "Technology Moving the World."
The ACSM Health and Fitness Summit focuses on translating exercise science and sports medicine research into practice. There are eight different lecture tracks, including nutrition, master class workouts, exercise for special populations, communication/social media, and more. The conference offers numerous pre-conferences, exciting keynotes, morning workout sessions, and an expo with the latest technology, products, and services.
Registration fees are $455 to $545 for non-members, $315 to $400 for ACSM members, $395 to $480 for ACSM certified professionals, and $145 to $200 for students. Non-members can also include a one-year membership to the ACSM alliance membership at a deep discount if combined with the conference registration. One-day registration fees range from $90 – $170.
CECs are offered for ACSM and ACE (American Council on Exercise)-certified professionals. Some of the pre-conferences also offer additional CECs for attendance.
#16 – Arnold Sports Festival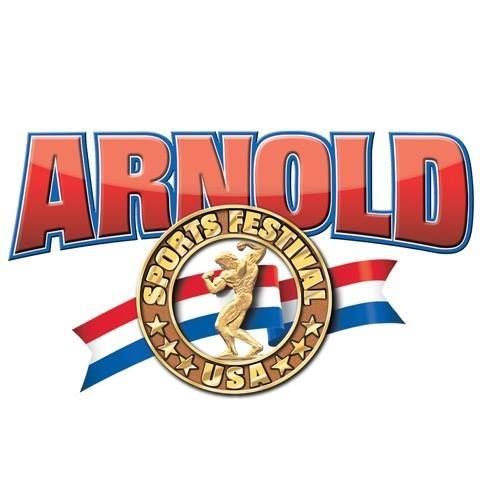 Fans of Arnold Schwarzenegger can attend the Arnold Sports Festival on March 5-8, 2020 in Columbus, OH. The fitness expo features over 1,000 booths promoting sports equipment, nutrition, and apparel, plus competitions and entertainment. There are a ton of sports competitions, including dance and fitness, physique contests, martial arts, boxing, MMA, Olympic sports, and more.
Arnold Education will offer educational sessions on a variety of topics. CEUs are offered for these sessions, but the website does not specify which fitness organizations provide the CEUs.
The man himself, Arnold Schwarzenegger, will make an appearance on Sunday, March 8, for a $25 general admission price.
A daily expo ticket costs $20 in advance, $25 at the door, or three for $50 in advance. Daily event admission is between $25 to $100 for various events and competitions. Registration for the Arnold Education sessions is $149 and includes three-day tickets to the expo.
#15 – Athletic Business Show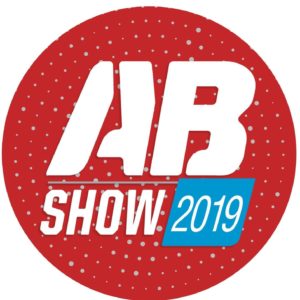 The Athletic Business Show (AB Show) will be held on November 13-16, 2019, in Orlando, FL. The AB Show includes over 125 educational sessions, 250+ exhibitors, and networking opportunities and is offered annually in the fall. They also offer an early morning workout session, a golf classic, Zumba training, a military reception, and IHRSA is offering a Women's Leadership Summit.
The two keynote speakers for the conference are Lou Holtz, who is a legendary football coach, author, and broadcaster, and Bonnie St. John, who is a Paralympics ski medalist, consultant, Rhodes scholar, former White House official, and author.
There are a variety of registration options. An expo pass is available for free, an expo-plus pass for $25, student registration for $150, a one-day pass for $250, or the full conference from $399 to $449. They offer discounts for registrants from the same organization who register and pay together.
CEUs are offered from a large list of fitness organizations, including ACE, ACSM, AFAA, NASM, NIRSA, NSCA, USSA (United States Sports Academy), and more. You must purchase a CEUs card for $30 in advance or $40 at the conference to earn CEUs.
#14 – Boutique Fitness Summit
There are two upcoming Boutique Fitness Summits in the US. The first one is located in the midwest on November 1, 2019, in Chicago, IL and the second is in the northeastern US on April 24, 2020, in New York City. The one-day summits are focused on business management education for boutique fitness studio owners and operators.
Regular registration is $169 and additional training is available at $50 per training session. The additional training sessions focus on marketing, social media, technology, automation, member acquisition, and member retention. They have several speakers and exciting keynote presentations who have a variety of experience in fitness and studio management.
#13 – Club Industry Show

The Club Industry Show will be held on October 9-11, 2019, in Chicago, IL. This conference is also offering a healthcare and fitness integration summit and healthcare and fitness integration session track, which will focus on the partnership between health care and health clubs/fitness. The other two tracks focus on business/leadership and technology/trends.
There are over 90 educational sessions, an expo, lunch and learns, networking opportunities and events, and a 5K run/walk. The expo features innovative technology, products, and equipment.
The registration options are the unlimited package for $375 to $545, choose any six sessions for $275 to $395, choose any four sessions for $225 to $350, or individual sessions for $65 to $85. All registration packages include entrance to networking opportunities, keynote sessions, and entrance to the exhibit hall.
The Club Industry show offers CEUs for a large number of fitness organizations, including AFAA, ACE, ACSM, NASM, NSCA, ISSA (International Sports Sciences Association), and more.
#12 – FIBO USA
FIBO USA is the American conference for FIBO Global and will be held October 16-20, 2019 in Miami Beach, FL. This conference is geared toward fitness instructors, health club managers, athletes, fitness advocates, or fitness fanatics. They offer educational sessions such as fitness forums, instructor training, continuing education units (CEUs), as well as an exhibit hall.
What sets FIBO USA apart are the experiences offered at the conference, including Beachbody Live, Zumba, a Master Tae Bo class by Billy Blanks, YogaFit for golf and tennis, powerlifting championships, Americas Strongest Man and Woman, and more. An all-access pass is available for $295, day-passes are priced between $40 and $60, and an expo only pass costs $15.
FIBO USA does offer CEUs for certified professionals, but that information will be updated on the website in the future.
#11 – FITBOSS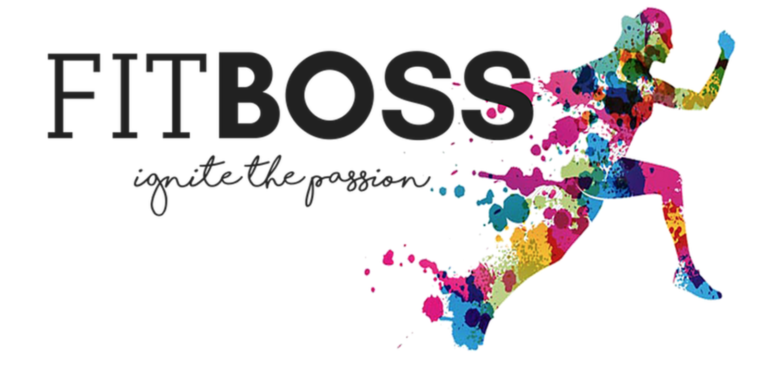 The next FITBOSS conference will be held in Syracuse, NY and the date is TBA. FITBOSS markets this conference to gym owners, managers, personal trainers, group fitness instructors, nutritionists, program directors, and fitness enthusiasts.
Todd Durkin, who owns Fitness Quest 10 and is also a motivational speaker, is giving the keynote address. This one-day conference features educational sessions, a fitness expo, networking opportunities, and an evening workout.
#10 – IDEA World Convention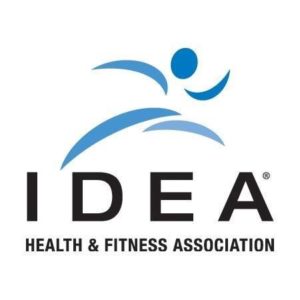 The IDEA Health and Fitness Association has an annual conference every summer. The next World Convention will be held July 8-12, 2020, in Anaheim, CA. More information about the 2020 conference is forthcoming on the website.
Over 14,000 passionate personal trainers, group fitness instructors, owners and managers, mind-body and nutrition pros, and world-renowned experts from every corner of the globe come together for this event. They promise to provide some of the best information in the fitness industry, including the newest trends, educational opportunities, and inspiration to transform your life and the lives around you.
This conference offers over 350 educational sessions, pre-conferences, post-conferences, an expo with over 600 booths, and a multitude of networking opportunities. The registration costs are from $489 to $559 for non-members and $399 to $469 for IDEA members. One day registration costs between $259 to $299 for non-members and $219 to $249 for IDEA members.
Conference attendees can earn CECs for attendance at the IDEA World Convention from AFAA, ACE, ACSM, ISSA, NSCA, and many more. There are also pre-conferences and post-conferences for additional CECs.
#9 – IHRSA International Convention and Trade Show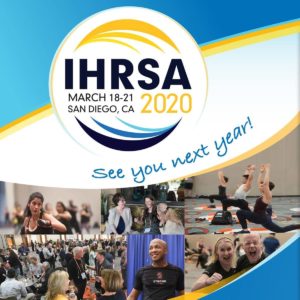 The IHRSA (International Health, Racquet, and Sportsclub Association) International Convention and Trade Show is offered annually in March. The next convention and trade show will be March 18-21, 2020 in San Diego and is a must-attend for anyone who works in the fitness industry. There were over 10,000 professionals that attended in 2018.
The 39th Annual Convention will feature over 100 educational sessions, over 400 exhibitors from around the world at the trade show, a number of high-energy exercise classes, and numerous opportunities for networking. More information about the conference is forthcoming on their website.
There are a variety of registration options available, including one, two, or three day passes, keynote only passes, expo only passes, or full four-day packages. The 2020 registration fees have not been published online, but the 2019 fees ranged from $50-$75 for expo only pass (free for IHRSA members) up to $950 to $1,150 for the full four-day package ($750 to $950 for IHRSA members).
There is no information yet about CECs, but they were offered for ACE, AFAA, NASM, NESTA (National Exercise and Sports Trainers Association), NSCA, and others in 2019. More information will be provided about CECs at a later date on the website.
See for yourself - Meet with the Exercise.com Team today
Grow and manage your fitness business better with Exercise.com
#8 – International Society of Sports Nutrition (ISSN) Annual Conference

The 17th annual ISSN conference will be held on June 18 – 20, 2020 in Daytona Beach, FL. The ISSN is the only non-profit academic society dedicated to promoting the science and application of evidence-based sports nutrition and supplementation.
This sports nutrition conference includes a practical application and research track for the educational sessions, poster sessions, an exciting "data blitz" where researchers have one minute to present their research, and a two-day expo event with exhibitors with information and products related to supplements, sports medicine, health, and technology.
Registration for ISSN members varies between $229 and $299. Non-member registration prices are between $379 and $399. Student registration costs are between $99 to $199.
The ISSN conference offers CEUs for attendance for ACSM, AFAA, NASM, NSCA, and ISSN.
#7 – NASM and AFAA Optima Conference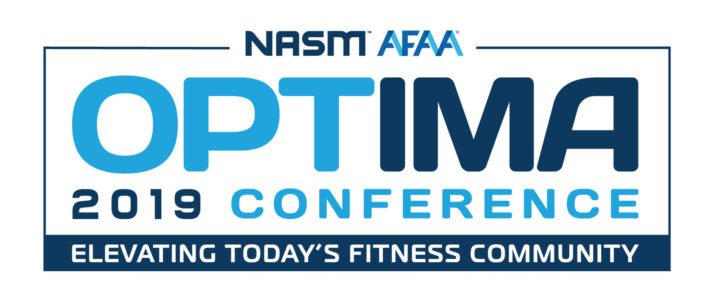 The NASM (National Academy of Sports Medicine) and AFAA (Athletics and Fitness Association of America) Optima 2019 conference will be held on September 26-29, 2019 in Phoenix, AZ. This is the fifth annual Optima conference.
Chris Powell, the host of Extreme Weight Loss, is the keynote speaker for the conference. This conference will feature interactive workshops, morning workouts, and networking/social events. The three-day registration cost is $429. They also have a CPR/AED certification available at the conference for $49.
CEUs are offered for NASM and AFAA certified professionals, but the website does not list any other organizations. These CEUs may be considered by other fitness organizations, but agreements are currently not in place between AFAA/NASM and other organizations.
#6 – NIRSA Annual Conference and Campus Rec and Wellness Expo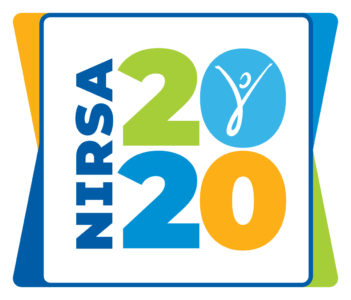 For college and university recreation facility staff and professionals, the National Intramural-Recreation Sports Association (NIRSA) Annual Conference and Campus Rec and Wellness Expo will be held April 18-21, 2020 in Phoenix, AZ. More information about the 2020 conference is forthcoming.
The 2019 conference featured 160 exhibitors, 133 educational sessions, over 250 presenters, networking opportunities, pre-conferences, morning workouts, and a career services center. The 2020 registration fees have not been published, but the 2019 registration rates were between $705 to $890 ($555 to $705 for members). Student rates varied from $445 to $680. One day registration varied from $395 to $465.
There is currently no information about CEUs at the 2020 NIRSA conference and expo. However, some sessions at the 2019 NIRSA conference and expo qualified for CEUs for ACSM, ACE, AFAA, and NASM. Those were noted in the conference program guide and the conference mobile app.
#5 – NSCA Personal Trainers Virtual Conference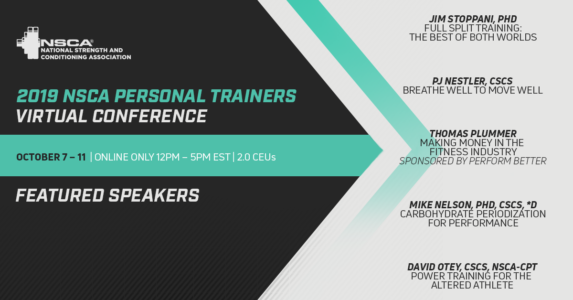 The National Strength and Conditioning Association is offering a virtual conference for personal trainers on October 7 – 11, 2019. A full recording of the conference will also be made available after the conference to registrants for one year. The conference will feature educational sessions by experts in the field plus live Q&A sessions.
Registration for NSCA professional members is between $265 to $315 and non-members are priced from $410 to $470. Students can register for $220 to $270. The NSCA also offers an annual conference, usually in the summer, but the dates/location for 2020 have not been posted online.
CEUs are offered for this virtual event, but the NSCA does not specify which organizations will accept these CEUs.
#4 – One World Conference (AAAI/ISMA)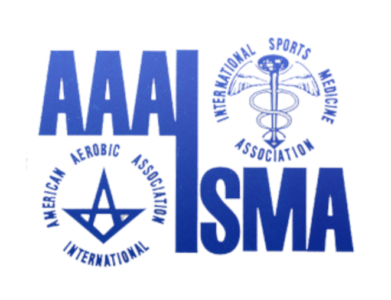 The American Aerobic Association International (AAAI) and International Sports Medicine Association (ISMA) sponsor the One World Conference. There are a few upcoming dates for this live fitness certification and education conference in 2019 and 2020. The next one is August 16-18, 2019 in Cape Cod, MA. There is also one in Baltimore, MD, on September 27-29, 2019.
Conferences in 2020 will be held in Colorado Springs, CO, and Atlantic City, NJ. These conferences are focused on certifications, education, and renewal for fitness instructors and personal trainers.
CEUs are available for AAAI/ISMA, AFAA, ACE, and more for One World conference attendees.
#3 – SUCCEED!

SUCCEED! is the annual Association of Fitness Studios (AFS) Annual Business Convention/Expo. This event is dedicated to current and aspiring studio and gym operators of all discipline and will be held on May 1 – 3, 2020 in Irvine, CA.
During the expo, attendees can meet with new or well-known fitness suppliers, see unveilings or product launches, enjoy a free meal, or participate in seminars. AFS members pay a discounted rate of $249 and non-members pay $299 for the full convention and expo.
Some sessions of the SUCCEED! conference will provide CEUs for certified fitness professionals from ACSM, ACE, AFAA, NSCA, and NASM.
#2 – The FitExpo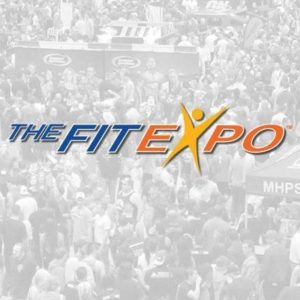 The FitExpo is a family-friendly event with three scheduled locations coming up. The San Diego expo will be held on October 12 and 13, 2019; the Los Angeles expo will be held on January 25 and 26, 2020; and the Anaheim expo is still TBD.
This event brings thousands of fitness enthusiasts including bodybuilders, powerlifters, jiu-jitsu enthusiasts, karate participants, personal trainers, group exercise instructors, competitive athletes, and even the weekend warrior.
Attendees have the chance to meet fitness celebrities, discover new health and wellness products and services, participate in free fitness classes, cooking demos, watch live fitness competitions, and much more. Daily tickets are $25 or $40 for both days. Children ages seven to twelve are $10 daily, and children six and under are free.
Fitness Fest is separate from the expo but offered at the same time and location. This event offers educational workshops/sessions and offers CEUs for NASM, AFAA, and ACE. The two-day registration for Fitness Fest is $170, a one-day registration is $99, and a single workout is $39.
#1 – World Spinning and Sports Conditioning Conference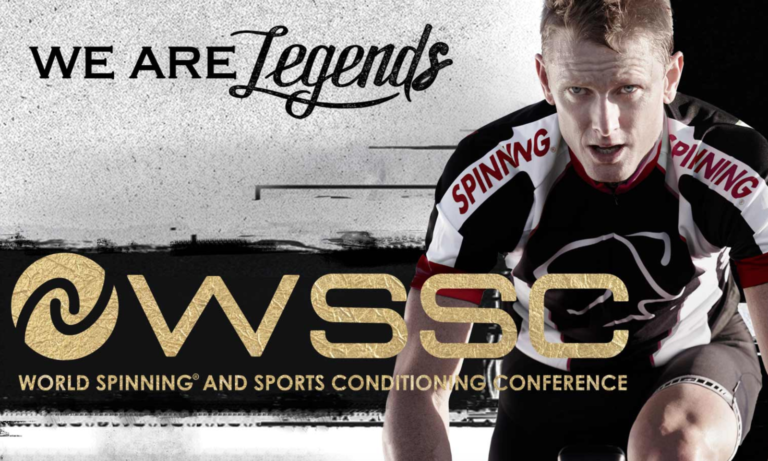 The World Spinning and Sports Conditioning (WSSC) conference does not have a date posted yet for their 2020 conference, but the 2019 conference was held at the end of May. This annual conference focuses on spinning and in the past offered pre-conferences for fitness certifications (like Spinning, Zumba, CrossCore, SpinPower, TriggerPoint).
There were a variety of educational sessions offered in 2019 on various fitness classes and specialties (Spinning, Barre, Pilates, CrossCore, etc), meditation and mindfulness, general fitness, mind/body, and lectures. They also offered a special event called the Ritual Ride, with Josh Taylor, and over 300 participants.
The full conference cost in 2019 was $399. Two-day passes were offered between $249 and $269. A one-day pass cost between $129 and $139. The Ritual Ride and pre-conferences were additional costs.
CEUs were offered in 2019 by ACE, NASM, AFAA, and ACSM.
If you're ready to take your business to the next level, schedule a demo with the Exercise.com team today.