As a gym owner, learning how to hire gym staff and build an A+ team is fundamental to starting a successful gym business. Hiring the best gym employees is a key gym owner skill in our gym owner guide that can make the difference between your failure and success.
If hiring gym staff is new to you, or you are a seasoned (grizzled?) gym owner with decades of gym staff hiring experience and you can write your own guide on how to hire gym employees—either way, you will learn some nuggets of wisdom in the below gym staff hiring guide from our friends over at NPE Fitness.
And of course, let us help arm you with world-class gym software that has a gym staff management software product component to help you grow and manage your gym better.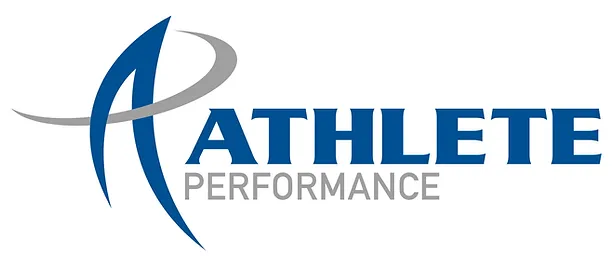 Exercise.com has become an essential piece to our brand and business model. The ease of use and consumer reports have allowed us to maintain great client relationships and rebuild others.
Logan Zagrodnik
General Manager, Athlete Performance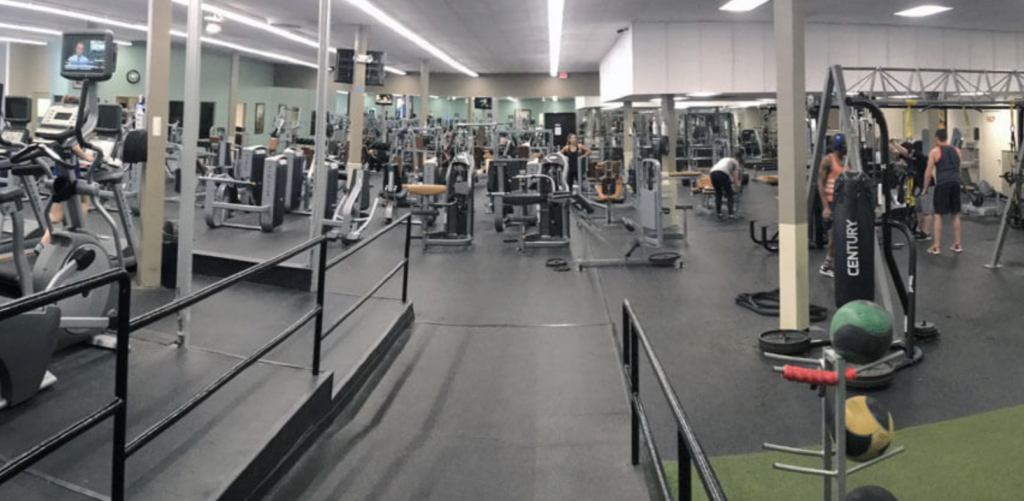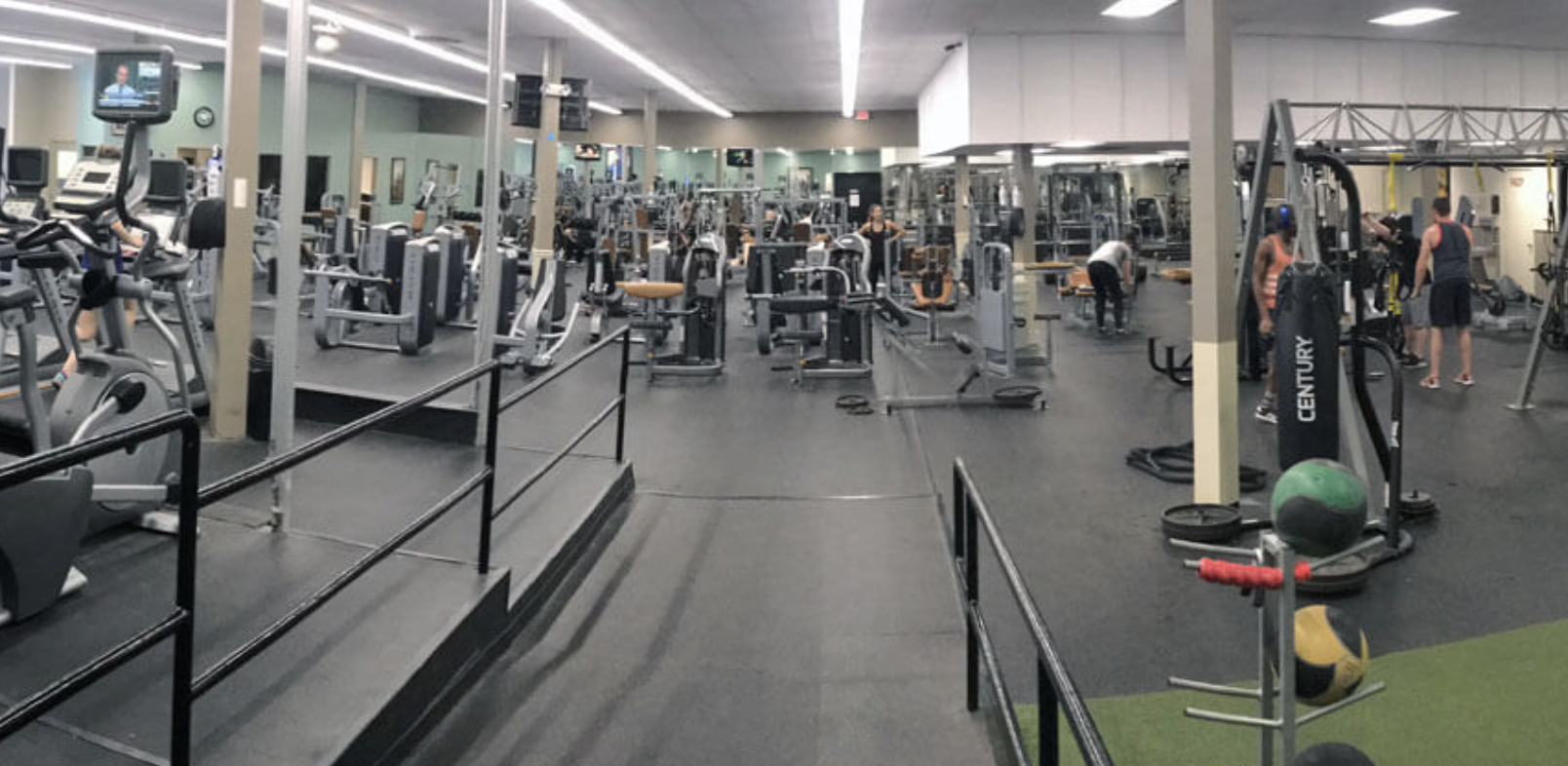 The 3 Stages to Building a Winning Team for Your Gym
How's your team supporting you and your gym business's growth?
If you're like most studio/gym owners who come to us, building a winning team is among your top challenges and priorities.
But hiring can be hit or miss … and a bad hire is one of the costliest decisions a business owner can make. They can damage relationships with clients, and waste your energy and resources. You don't get the return on your investment – and have to start over.
The good news: We have a proven playbook for creating a winning gym team. Here's what to do:
Before You Hire, Get the Gym Staff Design Dialed In
Your gym team can make or break this year for you. With the right team members, you can grow your gym business and get time and money freedom. With the wrong gym staff members on your team, you'll get sucked back into operations and training … making all the big decisions with everything on your shoulders.
What employees are needed in a gym?
Here's how to design gym staff roles and responsibilities for your team. Think about strategy for growth – which duties do you want to delegate and in what order do you want to delegate them? Only then are you ready to fulfill the roles.
Head Coach. This is usually the first hire. They will lead and manage your coaches and ensure high-quality customer experience. By delivering great experiences, they will drive renewals, referrals and reviews.
Membership Manager. This is typically your second hire and should be an expert at sales. They own the sales and marketing pipeline. Read more here on how to get more gym memberships.
Studio Manager/General Manager. This is your most important hire. This person runs the studio/gym. They own the profit/loss statement, the customer acquisition strategy, and are responsible for net client growth. They develop the team to succeed. As an owner-operator, you'll play this role until you can afford to hire the right talent.
This might take 1 to 5 years to get all these seats filled. The most important thing at this point is to have a vision of what your organization will look like and how you can offload your own duties.
How many employees does a gym have?
The average gym in the US has about seven employees. This can vary dramatically based on gym size, location, business model, and other factors.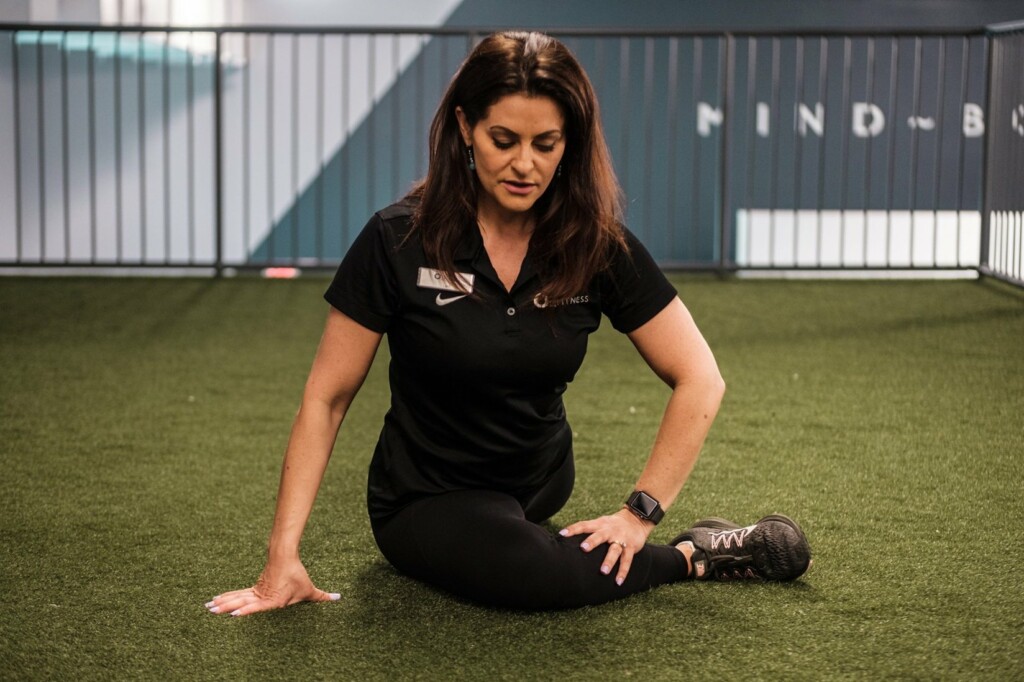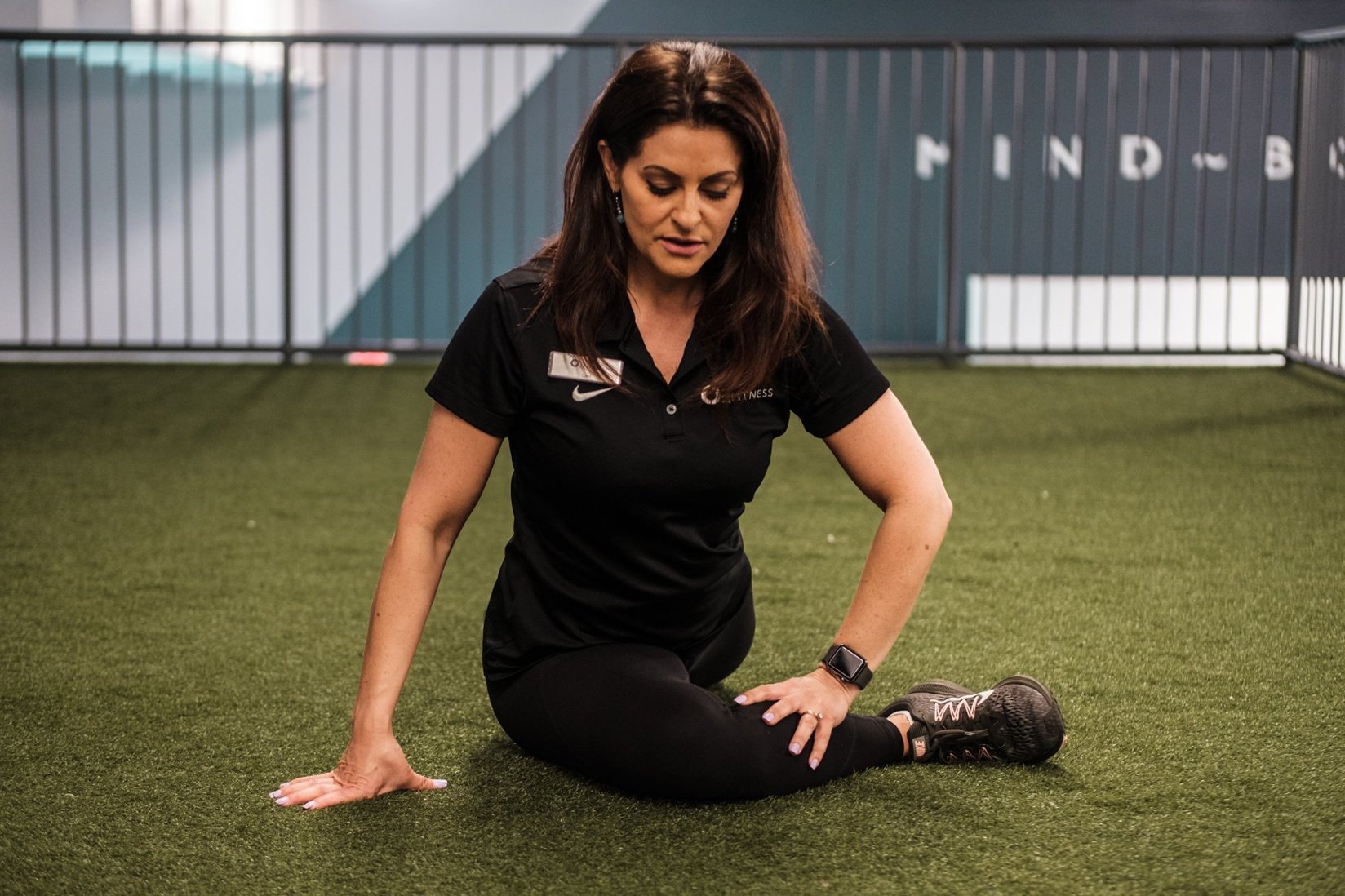 Stage 1: Attract the Right Candidates
Before learning how to hire the best gym employees; here's what you should NOT do. Don't do what so many studio/gym owners do: hire friends, family, and clients. Just because you know these people and feel comfortable with them, does not mean they're a good fit for your business.
You may not get the core value alignment, hard and soft skills required – or someone with the professional goals you want.
The right candidates will have a passion for working with your ideal clients. They'll want to help you achieve your mission.
To find them, look for people who are already employed. Don't over-rely on ads. Get aggressive about outbound–reach out to your network, build relationships, and look for skill sets and history of success on LinkedIn profiles.
Stage 2: Hire A-Players
Hiring mistakes are costly. Plan ahead so you don't have to hire for immediate needs and settle. The best practice is to nurture candidates and keep a database so you have a talent pipeline.
Hire slow, fire fast. We recommend a 6-step hiring process that involves multiple skill tests, personal vision exercises, and team/final interviews. This allows you and the candidate to get to know each other, understand the role and convey the culture and values.
Stage 3: Develop Leaders
A-players want to be challenged and grow, so you'll need to have a career path that fits their vision and your long-term strategy.
Every team member on your gym payroll should be assessed and supported with a formal growth plan. Celebrate strengths and identify opportunities to grow.
As you grow your gym, you're going to need to develop gym staff leaders. These people can own key areas of responsibility, lead others, and develop other leaders within the business. That's when you have real freedom – when you have leaders developing leaders.
Gym Staff Career Development
Building and developing a strong gym team will unlock more growth for your business than anything else. Once you have the right people in the right seats, aligned to the right values, your business will operate more efficiently and will grow.
Best of all, leading a great team is exciting, and you will enjoy your business more than ever!
NPE recently hosted a 3-part workshop to teach you the 6 keys for growing a highly profitable and predictable studio/gym over the next 12 months. We recorded the whole thing and you can get access to those recordings here.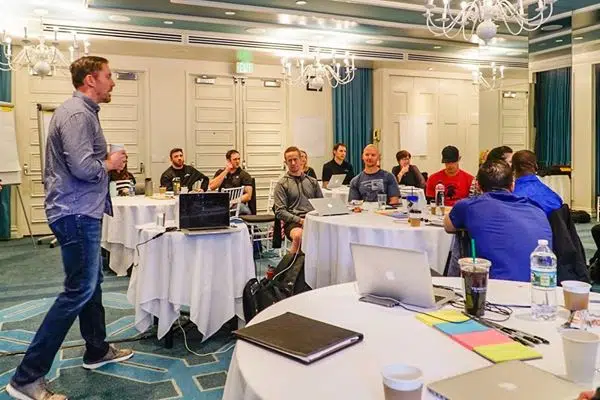 Visit NPE Fitness for more expert gym growth guidance and gym staff management advice and then let us help arm you with world-class gym software that has a gym staff management software product component to help you grow and mange your gym better.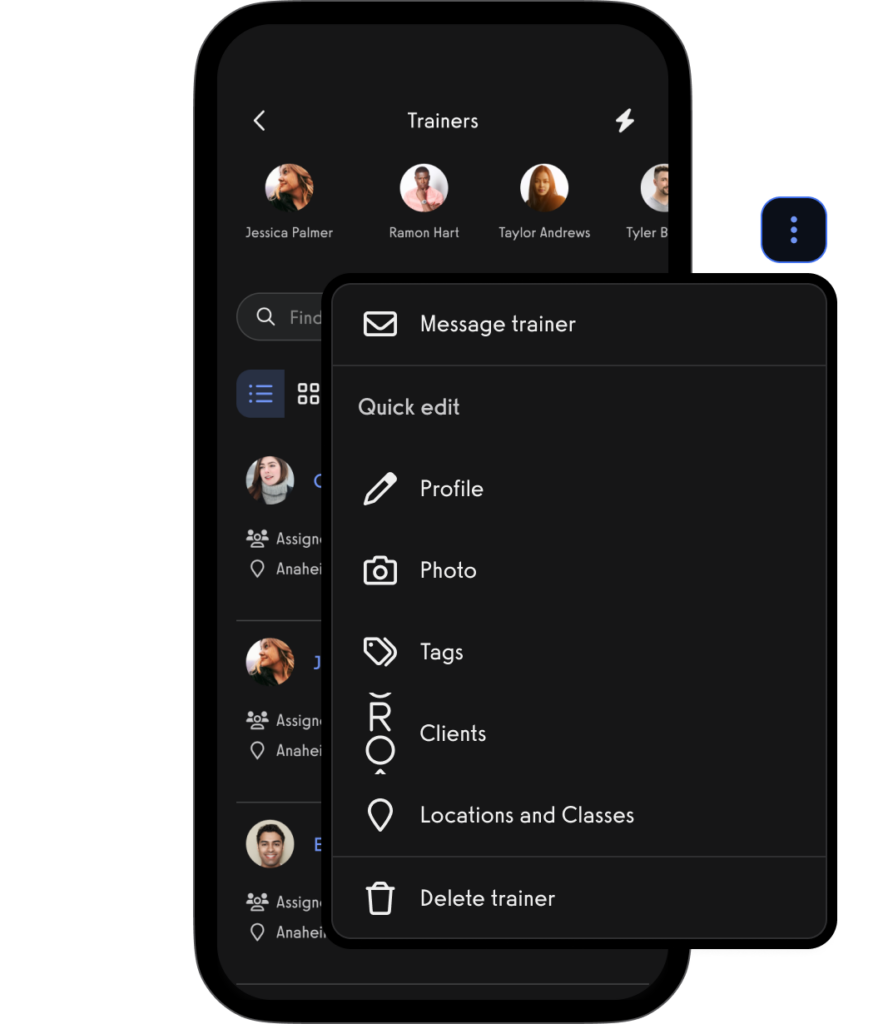 Get a demo and see how we can help today.
Read More: NPE Fitness Reviews
About the Author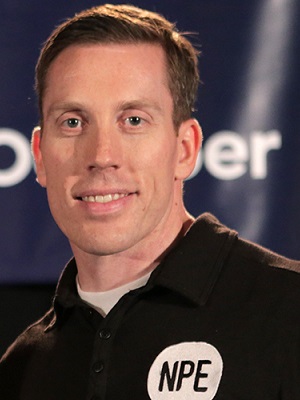 Sean Greeley, NPE Founder and CEO, has an unrelenting passion for empowering fitness entrepreneurs to create the income and lifestyle they want.
NPE delivers the #1 suite of business growth systems, tools, and coaching for fitness entrepreneurs to grow to 6-, 7-, and 8-figures. Since 2006, NPE has helped over 53,000+ fitness businesses in 96+ countries grow to the next level. NPE has been featured 8x on the Inc 500/5000 list of fastest growing companies, and has a global team based in the USA, Canada, UK, and Australia.
Website: NPE Fitness