Looking for a better fit? The best Fitli alternative is Exercise.com.
Learn why Exercise.com is the best Fitli alternative, compare Fitli vs Exercise.com (and compare Fitli vs Mindbody, Zen Planner, Pike 13, Trainerize, and more Fitli competitors), find the top Fitli alternative reviews, and decide if the alternatives to Fitli are worth it for your gym or fitness business. Read Fitli reviews to find out if Fitli is any good and whether people love Fitli or hate Fitli.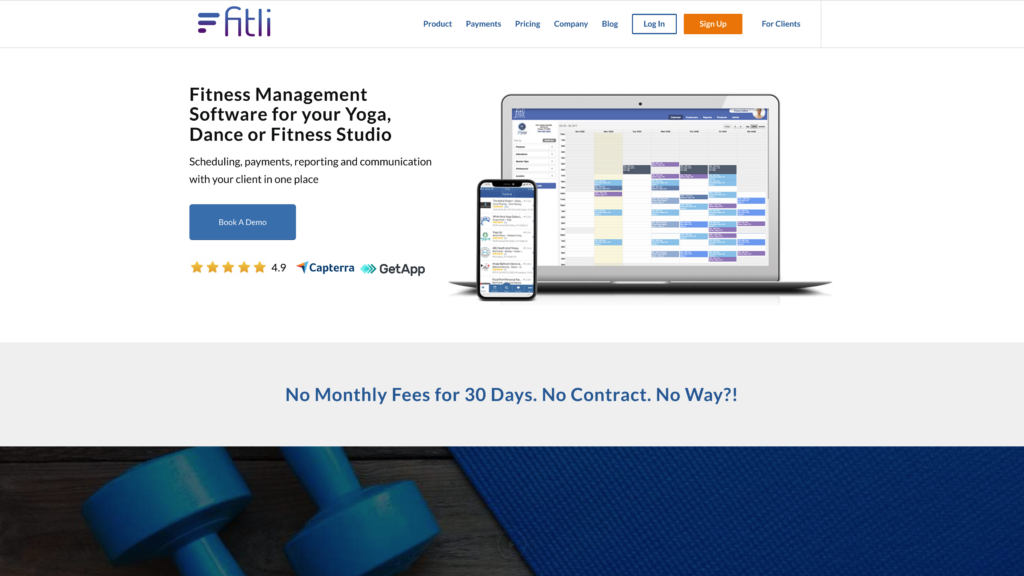 Why Consider Alternatives to Fitli?
The best Fitli alternative is Exercise.com. Compare Exercise.com vs Fitli (with Fitli reviews) for a head to head match-up.
See why Exercise.com is the best Fitli alternative. Are you tired of wrestling with fitness management software that just doesn't quite fit the bill? If you've been using Fitli and finding it lacking, it might be time to explore other options. In this article, we'll delve into the reasons why you should consider alternatives to Fitli, and specifically, why Exercise.com is the best Fitli alternative on the market.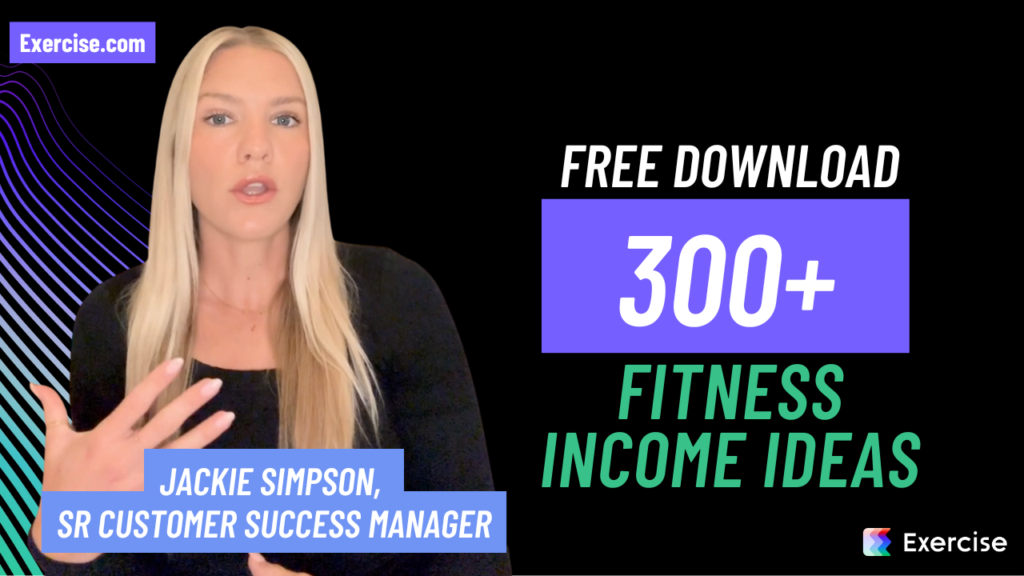 Then see why the best gym management software, the best yoga software, and the best personal training software around is Exercise.com. You can book classes, sell workout plans, schedule appointments, run fitness challenges, do gym check-ins, offer online training, log workouts, create fitness assessments, generate reports, use habit tracking, offer fitness upsells, message clients, engage gym members, use automations, process payments, and much more—all from your very own custom branded fitness apps. Don't take our word for it—just read our reviews!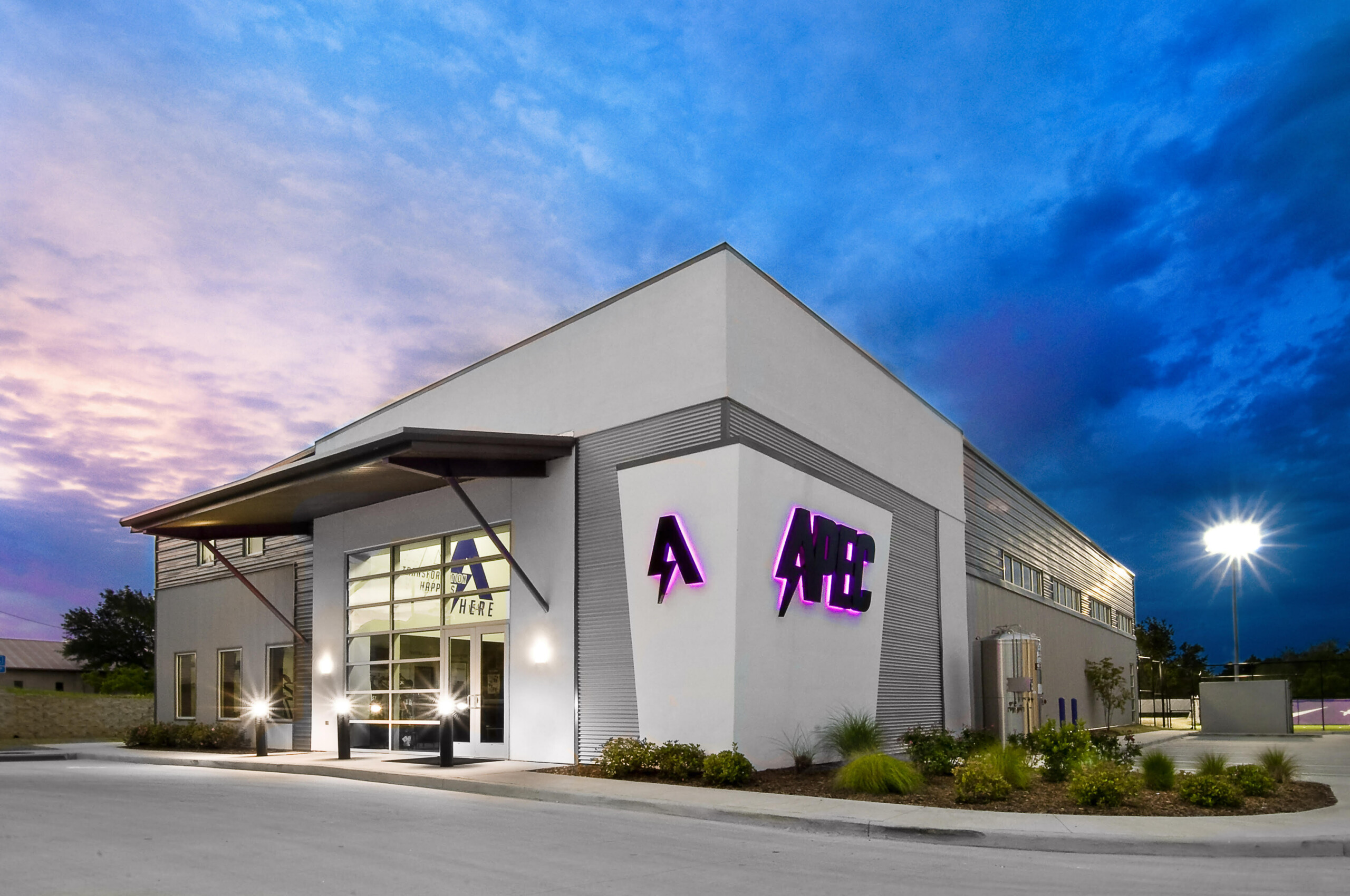 Exercise.com is simply the best. We were using three or four different apps or softwares to do what we can now do all in one with the Exercise.com platform.
Brandon Stroupe
Founder and President, APEC Sports Performance
Fitli Features
Fitli offers a range of features aimed at helping fitness professionals manage schedules, accept payments, and interact with clients. Its offerings are more suited for small to medium-sized businesses, with an emphasis on user-friendliness.
Online Booking and Scheduling
Payment Processing
Client Management
Session Tracking
Revenue Reports
Class and Appointment Reminders
Real-time Availability Updates
Marketing Tools
Fitli's features are essential for small fitness operations but lack the scalability and comprehensive offerings for larger businesses or more intricate service models.
Fitli Pros and Cons
Pros
User-Friendly Interface
Affordable Pricing
Good for Small Businesses
Reliable Customer Support
Flexibility in Booking and Payments
Cons
Limited Customization
No Mobile App
No Comprehensive Business Management Tools
While Fitli offers a user-friendly solution for smaller businesses, it falls short in customization and lacks comprehensive business management tools.
Exercise.com Pros and Cons
Pros
Fully Customizable
Comprehensive Business Management Tools
Robust Reporting and Analytics
Excellent Customer Support
Custom-Branded Mobile App
Cons
Pricing May Be a Barrier for Very Small Businesses
Exercise.com offers a professional, all-in-one solution for fitness businesses. Its superior customization, robust business management tools, and custom-branded mobile app make it the best choice for any business looking to scale.
Top 5 Fitli Alternatives
The most notable alternatives to Fitli are Exercise.com, Mindbody, Vagaro, and Virtuagym. Exercise.com, MindBody, and Vagaro are focused on fitness facilities and health clubs and they do include some of the workout creation, workout delivery, client engagement, and performance health assessment features that Fitli is lacking. Exercise.com offers the most comprehensive features and customization, making it the top alternative to Fitli.
Big List of Fitli Competitors
| Company | Description |
| --- | --- |
| Exercise.com | All-in-one business management and fitness coaching platform |
| Mindbody | Comprehensive booking and client management |
| Zen Planner | Integrated fitness business software |
| Glofox | Specialized for studios |
| 10to8 | Focuses on booking and scheduling |
| Pike13 | Client management and scheduling |
| Vagaro | Spa and salon-focused with fitness features |
| Square Appointments | Booking-focused with integrated payments |
| Omnify | Booking and management for various services |
| Virtuagym | Nutrition tracking and fitness planning |
| WellnessLiving | Client booking and loyalty programs |
| ClubReady | Geared towards fitness clubs |
| BookSteam | Online booking and client management |
| SimplyBook.me | Simple booking for various industries |
| My PT Hub | Focuses on personal trainers |
Exercise.com tops the list as it provides a one-stop-shop solution for fitness professionals to manage their entire business.
Best Companies like Fitli for Small Gyms
For small gyms, Exercise.com offers unparalleled scalability and customization features, making it the most future-proof option.
Low Cost Software like Fitli
While some alternatives offer low-cost plans, Exercise.com provides custom pricing, ensuring you only pay for the features you need.
Fitli Reviews (Common Themes)
Ease of Use: Most reviews highlight the software's user-friendly design.
Customer Support: Reviews often mention prompt and helpful customer service.
Limited Features: Some users wish for more features and greater customization.
Price: Many appreciate the affordability for small businesses.
Users find Fitli easy to use and affordable, but there's a notable demand for more features and customization.
Fitli Pricing
Fitli pricing starts at $32 per month for the Solo plan, with other plans like Grow, Expand, and Enterprise priced at $69, $89, and $109 per month, respectively. To find out Fitli cost details for your fitness business then read on. Fitli pricing is mostly transparent and geared towards small and medium businesses. However, it lacks a custom pricing model which might turn away larger enterprises or businesses looking for a tailored solution.
| Plan | Monthly Cost | Features |
| --- | --- | --- |
| Solo | $32 | Standard Features |
| Grow | $69 | Additional Features |
| Expand | $89 | More Advanced Features |
| Enterprise | $109 | Custom Features |
Read More: Fitli Pricing
What is Fitli?
Fitli is a software solution geared toward small to medium-sized fitness businesses for managing appointments, tracking clients, and processing payments.
What does Fitli do?
Fitli provides online booking, client management, and payment processing services along with some marketing and reporting tools.
Who uses Fitli?
Small to medium-sized gyms, fitness studios, and individual fitness professionals use Fitli for day-to-day operations.
Read More: How to Use Fitli
How much is Fitli?
Fitli pricing starts at $32 per month for the Solo plan, with other plans like Grow, Expand, and Enterprise priced at $69, $89, and $109 per month, respectively. To find out Fitli cost details for your fitness business then read on.
Read More: Fitli Pricing
Is Fitli worth it?
While Fitli may be a suitable choice for small businesses due to its user-friendly interface and basic features, it lacks the scalability and comprehensive services larger businesses would need.
How do I compare Fitli vs Exercise.com?
Fitli offers basic management tools for small to medium fitness businesses. In contrast, Exercise.com provides a fully customizable, all-in-one business management software solution that can be tailored to any business size or type, making it a more scalable and feature-rich option.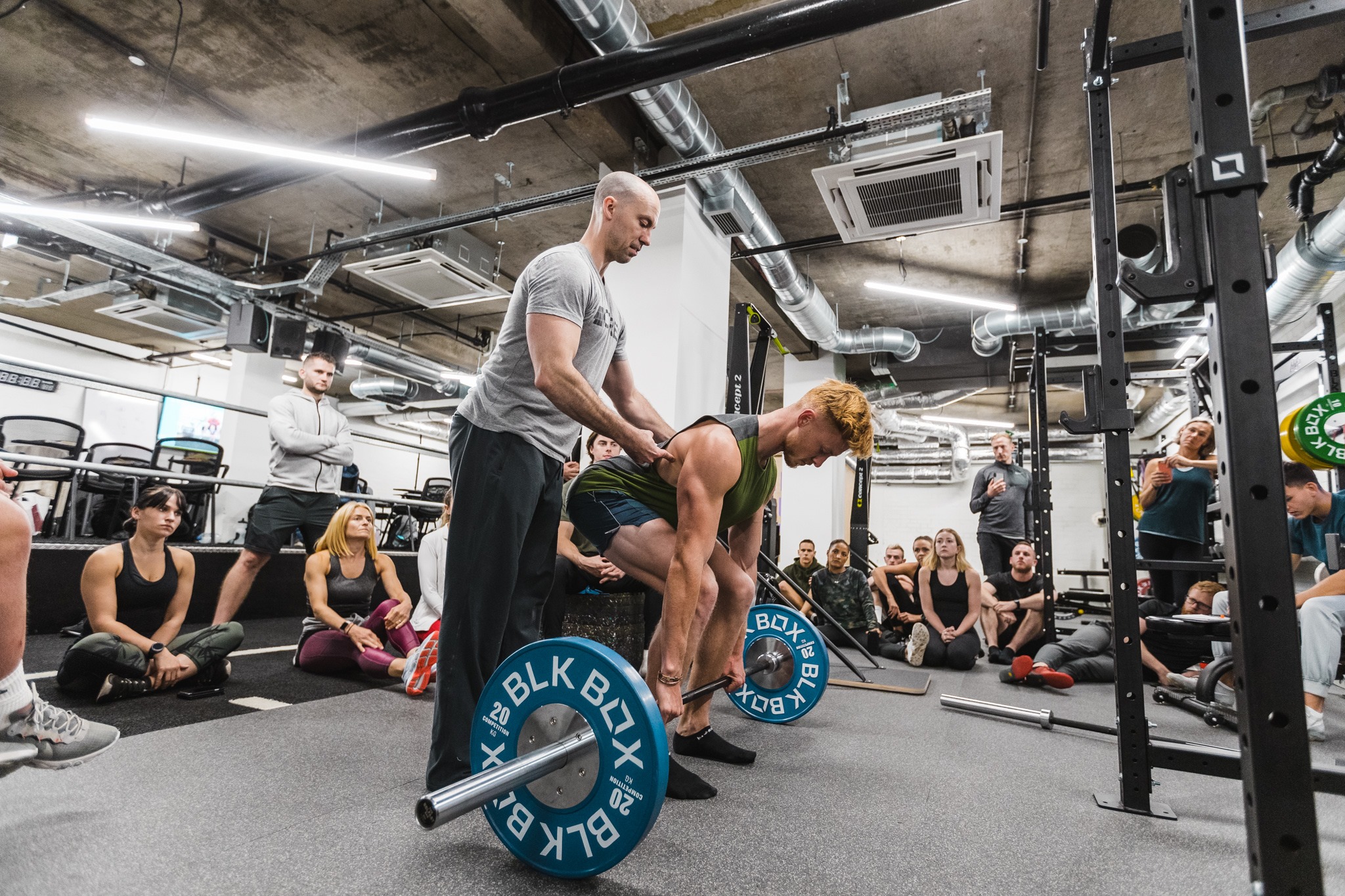 Exercise.com makes my life easier by providing an all-in-one solution and the opportunity to help those who otherwise would never have access to my programming!
Tony Gentilcore
Founder, Core Online
Read More

: Fitli
Fitli has undoubtedly made its mark in the fitness software industry, but it may not meet all your needs. Whether it's limited functionality, lack of customization options, or difficulties with integration, Fitli's limitations might be hindering your business growth. Switching to an alternative like Exercise.com can provide you with a comprehensive fitness management platform that is tailored to your specific requirements.
One of the key advantages of Exercise.com is its extensive range of features. Unlike Fitli, which may have limited functionality, Exercise.com offers a wide array of tools and capabilities to enhance your fitness business. From customizable workout plans and nutrition tracking to client management and scheduling, Exercise.com provides a comprehensive solution that can streamline your operations and improve client satisfaction.
Another area where Exercise.com excels is in its integration capabilities. While Fitli may have difficulties with integration, Exercise.com seamlessly integrates with popular fitness apps, wearable devices, and payment processors. This allows you to easily connect with your clients, track their progress, and provide a seamless user experience. By choosing Exercise.com as your fitness management platform, you can ensure that your business stays up-to-date with the latest technology and industry trends.
Understanding the Importance of Choosing the Right Fitness Software
Choosing the right fitness software is crucial for the success of your business. It can streamline operations, enhance client engagement, and maximize revenue. With the fitness industry becoming increasingly competitive, having the right tools at your disposal is essential. Exercise.com offers a robust and versatile platform that can address the needs of gym owners, personal trainers, yoga studios, and pilates centers alike.
Exercise.com's fitness software provides a wide range of features and functionalities that can benefit your business. From scheduling and booking appointments to managing memberships and tracking client progress, our platform offers a comprehensive solution for all your fitness management needs. Additionally, our software integrates seamlessly with popular fitness tracking devices and apps, allowing your clients to easily sync their workouts and monitor their progress. With Exercise.com, you can stay ahead of the competition and provide an exceptional fitness experience for your clients.
Introducing Exercise.com: A Comprehensive Fitness Management Platform
Exercise.com is more than just an alternative to Fitli. It is a comprehensive fitness management platform that encompasses all aspects of your business. From managing memberships and payments to customizable workout plans and progress tracking, Exercise.com has you covered. Seamlessly integrating online booking, scheduling, and communication tools, Exercise.com takes your fitness business to the next level.
With Exercise.com, you can easily create and customize workout plans for your clients. Whether you're a personal trainer or a gym owner, our platform allows you to design individualized programs that cater to your clients' specific goals and needs. You can track their progress, make adjustments, and provide ongoing support and guidance.
In addition to workout plans, Exercise.com also offers a variety of other features to enhance your fitness business. Our platform allows you to sell digital products such as ebooks and online courses, giving you an additional revenue stream. You can also create and sell branded merchandise, further promoting your brand and increasing your visibility.
Features and Benefits of Exercise.com for Gym Owners
Gym owners will appreciate the wide range of features and benefits that Exercise.com brings to the table. With Exercise.com, you can easily manage memberships, track attendance, and schedule classes. The platform also provides a user-friendly interface for clients to book sessions, track their progress, and engage with your services. The reporting tools allow you to analyze performance data and metrics to make informed business decisions.
In addition to these features, Exercise.com offers a comprehensive marketing toolkit to help gym owners promote their services and attract new clients. The platform includes customizable website templates, social media integration, and email marketing capabilities. With Exercise.com, you can easily create and distribute promotional materials, run targeted advertising campaigns, and track the effectiveness of your marketing efforts. This all-in-one solution empowers gym owners to streamline their operations, enhance client engagement, and grow their business.
How Exercise.com Helps Personal Trainers Streamline Their Business
Personal trainers can take their business to new heights with Exercise.com's powerful tools and resources. Offering customizable workout plans, progress tracking, and client messaging, Exercise.com allows personal trainers to deliver personalized training programs directly to their clients' smartphones. The platform's integration with wearable fitness devices makes it easy to monitor and track clients' activities and progress, further enhancing the client-trainer relationship.
In addition to these features, Exercise.com also provides personal trainers with a comprehensive scheduling system. Trainers can easily manage their appointments, set availability, and send reminders to clients, ensuring a smooth and organized training experience. This eliminates the need for manual scheduling and reduces the risk of missed sessions or double bookings. With Exercise.com, personal trainers can focus on what they do best – helping their clients achieve their fitness goals.
The Versatility of Exercise.com for Yoga Studios and Pilates Centers
Exercise.com understands the unique needs and demands of yoga studios and pilates centers. With Exercise.com, you can create and schedule classes, manage memberships, and accept payments seamlessly. By integrating the online booking and scheduling features, you can offer your clients an effortless way to book classes and keep track of their schedule. Additionally, the platform provides a customizable website and mobile app integration to enhance your studio's online presence.
Furthermore, Exercise.com offers a variety of tools and features specifically designed for yoga studios and pilates centers. These include a library of pre-made yoga and pilates workout templates that instructors can easily customize and share with their clients. The platform also allows for the creation of personalized client profiles, where instructors can track progress, set goals, and provide individualized feedback.
In addition, Exercise.com provides comprehensive reporting and analytics tools that allow studio owners and managers to track key performance metrics, such as class attendance, revenue, and client retention. This data-driven approach enables yoga studios and pilates centers to make informed business decisions and optimize their operations for maximum efficiency and profitability.
Integrating Online Booking and Scheduling with Exercise.com
To thrive in today's digital age, having an online presence is essential. Exercise.com offers seamless integration for online booking and scheduling. Whether you're a gym owner, personal trainer, or studio manager, Exercise.com provides a hassle-free way for your clients to book appointments and classes. With real-time availability and automatic reminders, Exercise.com ensures a smooth and efficient scheduling experience for both you and your clients.
Not only does Exercise.com offer online booking and scheduling, but it also provides a range of additional features to enhance your business. With Exercise.com, you can easily manage client profiles, track progress, and create personalized workout plans. The platform also allows for seamless communication between trainers and clients, with built-in messaging and notification systems. By integrating online booking and scheduling with Exercise.com, you can streamline your business operations and provide a top-notch experience for your clients.
Read More: Best Gym Booking Software
Managing Memberships and Payments with Ease Using Exercise.com
Exercise.com simplifies the management of memberships and payments, allowing you to focus on what you do best – helping your clients achieve their fitness goals. The platform seamlessly integrates with popular payment processors, making it easy for your clients to pay for services and subscriptions. The automated billing and recurring payment features ensure a smooth and consistent revenue stream for your business.
In addition to its seamless payment integration, Exercise.com also offers a variety of membership management tools to streamline your business operations. With the platform, you can easily track and manage member information, including contact details, membership status, and attendance records. This allows you to stay organized and provide personalized experiences for each client.
Customizable Workout Plans and Progress Tracking with Exercise.com
Exercise.com understands that every client has unique fitness goals and needs. With the platform's customizable workout plans, you can design personalized programs that cater to your clients' individual requirements. The progress tracking feature allows both you and your clients to monitor their achievements and make informed adjustments as necessary. This level of customization and attention to detail sets Exercise.com apart from other fitness management software options.
Not only does Exercise.com offer customizable workout plans, but it also provides a wide range of exercises to choose from. Whether your clients prefer strength training, cardio, or flexibility exercises, the platform has a comprehensive library of exercises to suit their needs. This variety ensures that your clients can engage in workouts that they enjoy and that align with their fitness goals.
In addition to workout plans and exercise options, Exercise.com also offers nutrition tracking and meal planning features. This holistic approach to fitness management allows you to provide your clients with comprehensive support in achieving their health and wellness goals. By tracking their nutrition and planning their meals, your clients can make informed choices that complement their workout routines and optimize their results.
Engaging Clients through Exercise.com's Mobile App and Website Integration
In today's digital world, having a mobile app and a robust website is essential for engaging clients and capturing new leads. With Exercise.com, you get a customizable mobile app and website integration that reflects your brand and enhances client engagement. Clients can access workouts, track progress, book appointments, and even communicate with you via the platform's messaging system. Exercise.com provides an all-in-one solution that keeps your clients connected and motivated.
Read More: Best Gym Mobile Apps Software
Analyzing Performance Data and Metrics with Exercise.com's Reporting Tools
Exercise.com understands the importance of data-driven decision making. The platform offers a comprehensive suite of reporting tools that allow you to analyze performance data and metrics. Whether it's tracking revenue, monitoring client progress, or assessing class attendance, Exercise.com provides the insights you need to make informed business decisions. Gain valuable insights and take your fitness business to new heights.
Streamlining Communication and Client Engagement with Exercise.com's Messaging System
Effective communication is the key to success in any business, and the same applies to fitness. Exercise.com's messaging system allows you to effortlessly communicate with your clients, whether it's to provide updates, answer questions, or offer motivation. By providing a convenient and centralized platform for communication, Exercise.com makes it easy for trainers, fitness professionals, and clients to connect and engage.
Security and Privacy Features of Exercise.com: Ensuring Data Protection
Exercise.com takes the security and privacy of your data seriously. With Exercise.com, you can be confident that your client information and business data are protected. The platform utilizes industry-leading security measures to ensure data integrity and client confidentiality. Exercise.com's commitment to data protection ensures peace of mind for you and your clients.
Comparing the Pricing Options of Fitli and Exercise.com
When considering fitness management software, pricing is an essential factor. Exercise.com offers flexible pricing options that cater to businesses of all sizes and budgets. While Fitli might have its own pricing structure, Exercise.com provides a range of features and benefits that justify the investment. Take the time to compare and make an informed decision that aligns with your business needs and goals.
Real-Life Success Stories: How Gyms, Studios, and Trainers Thrive with Exercise.com
Exercise.com has helped countless gyms, studios, and trainers achieve remarkable success. Real-life success stories demonstrate how Exercise.com has revolutionized the fitness industry. From expanding client reach and improving client retention to increasing revenue and streamlining operations, Exercise.com has proven to be the platform of choice for fitness professionals looking to take their business to the next level. Discover how Exercise.com can transform your fitness business and help you achieve your goals.
Testimonials from Fitness Professionals who Switched from Fitli to Exercise.com
The best testament to the benefits of Exercise.com comes from fitness professionals who have already made the switch from Fitli. Hear their experiences and learn how Exercise.com has exceeded their expectations. With improved functionality, enhanced customization options, and a seamless user experience, Exercise.com has become the go-to solution for those seeking a Fitli alternative. Let their testimonials inspire you to embrace Exercise.com as your fitness management platform of choice.
Now that you've explored the many reasons why Exercise.com is the best Fitli alternative, take the next step towards revolutionizing your fitness business. Embrace the power of Exercise.com and unlock a world of possibilities for your gym, studio, or personal training business. Don't let limitations hold you back; choose Exercise.com and take your fitness business to new heights.
Exercise.com: Your Fitli Alternative
Why Choose Exercise.com?
Here are five reasons why fitness professionals use Exercise.com vs. Fitli.
If you're ready to get started with an easy-to-navigate, all-in-one fitness software, designed to fuel your business, request a demo with Exercise.com today.
And, if you want to see how Fitli's additional features stack up to Exercise.com software features, check out our in-depth guide below.
What is Fitli?
Fitli is an accounting software company founded by John and Van Cline and headquartered in Savannah, TX. A relative newcomer to the online and mobile booking space, Fitli claims to be the best yoga studio software and seeks to provide small and medium-sized businesses online and mobile scheduling solutions focusing on simplicity, service, and affordability.
To learn more on how well Fitli comes to delivering on its client commitments, continue reading further.
Unless otherwise stated, all images and reviews below are of/about the Exercise.com All-In-One Fitness Business Management software platform.
Fitness Business Management Software
With Exercise.com, the robust best in class gym management software is a one-stop shop where you can build workouts and run your business on the very same platform. Exercise.com is capable of handling membership, class scheduling, billing, notifications and reporting, and personal training.
The software is easy to use for both your employees and your customers. There are areas to monitor progress, make payments, generate reports, and integrate with other programs. Let's take a deeper dive into all that is being offered.
Client/Class Scheduling
Scheduling is a prominent feature of the Fitli platform of which they are very proud, highlighted by the unlimited limited classes, appointments, and workshops. Fitli also allows for mobile and online booking for clients.
With the Exercise.com Fitness Business Management software (FBM), clients can also book classes online or via mobile. The FBM also allows you to track visits, book classes and sessions, engage your clients with recurring appointment reminders via email and text, and integrate with Google and Apple calendars.
With FBM's calendar, you can also sort by:
Trainer
Location
Service
Recurring
Time
Availability
Exercise.com also provides calendars for whatever platform your fitness business needs. The software accommodates multiple trainers, multiple class studios, and can be easily sorted for customers to view. They can make appointments and pay for services they've booked, all within the software.
Gym/Facility Management
Both Fitli and Exercise.com have software that helps keep your staff roles, inventory, memberships, and business details organized, but only Exercise.com enables you to take it to another level by allowing you to customize your facility management to best fit your business.
Business Dashboard Reports
Fitli allows for business dashboard reports that allow you to analyze your business stats, attendance, and sales figures. Exercise.com allows for a customizable dashboard with various reporting options. You are able to run custom reports on different areas of your business, such as your revenue, staff, or clients.
Exercise.com's FBM can generate reports to see anything from total purchases to gross revenue. Having this information at your fingertips can help you decide whether your business is on the right track, or if you need to make changes going forward.
For example, you might want to analyze your High Intensity Interval Training (HIIT) schedule. After evaluating a generated report, you notice more college-aged clients are attending than any other demographic. Using this information, you could plan to offer more HIIT classes in the Spring and Fall when the local colleges and universities are at their highest enrollment periods and fewer over the summer and winter breaks.
Client Automation
Fitli offers automation options namely in notifications, emails, and payments.
In contrast, Exercise.com's automation options are not only in communication and payments but in other areas as well. Exercise.com offers automated features to keep your clients engaged with their workouts and your facility in general. For example, here are a few of the features offered in the FBM:
Automatic Emails and Texts/Other Automatic Features
Highlight

Exercise.com

Automate Workout Delivery
Automate Resource Delivery
Automate Assessment Delivery
Automate Reminders/Alerts via app, text, and email
Dedicated Zapier Support
Fitli does not offer any Zapier integrations or support.
Meanwhile, Exercise.com provides clients with a cornucopia of Zapier integrations. The partnership between Exercise.com and Zapier enables clients to fully integrate with over 2,000 applications using Zapier. Part of this partnership includes dedicated Zapier support to help you through every step of the process, affording the comfort and peace of mind that your company's website is as efficient and user-friendly as possible.
Dedicated Account Manager
With Exercise.com you will have a dedicated account manager to assist you with any help or change needed. However, Fitli does not offer a dedicated account manager to its clients.
At Exercise.com, customer service is a priority; which is why clients are assigned a dedicated account manager to help them through every step of the process – indefinitely.
If you want to redesign your website, your account manager will get it done. If you want to set up an ecommerce store, your account manager won't hesitate to fulfill that request. Whatever you need, the world-class dev team will come rise to the occasion. Whether the task is simple or complex, the dedicated account manager is there for you.
Customized Software
This is the part of our comparison in which Exercise.com outshines its competitors. The entirety of its software can be customized to create exactly what your business needs in order to run most efficiently. You are able to show off your brand through a custom app and website while also having integrational capabilities with other marketing tools. Most of its competition cannot boast the same level of customization and functionality with apps and/or website creation.
Custom-Branded Fitness Apps
Fitli offers no customization options for websites or apps. With Exercise.com you can fully customize and brand your websites and apps so that your company ALWAYS stays front and center. The customization is not just colors and logos. You are able to customize verbiage, integrations, custom dev work for your health performance assessment, and more.
iOS & Android Apps
As previously stated, Fitli has no apps available for iOS or Android to offer clients. Exercise.com, on the other hand, offers you your own fully custom-branded gym app available for Android and Apple devices. Your brand will be featured in the Apple or Google Store and your app allows for clients or class attendees to book classes or appointments.
Security Features
Both Exercise.com and Fitli provide users with added security features so that their businesses and client private data remains private and secure.
Exercise.com security features include:
SSL Secure
Privacy Shield Framework
Google Cloud
Marketing Integrations
The Fitli marketing integration enables features such as automated marketing campaigns, Zoom integration, social media and email advertisements, and direct deposit payments.
Exercise.com has built-in integrations but the possibilities are endless with our focus on custom-built solutions for client retention, following up on leads, social media marketing campaigns, along with other features intended for faster, easier, and more automated business growth.
Some of the most-used integrations on Exercise.com's FBM include:
MailChimp
ConstantContact
ConvertKit
Google Analytics
Facebook Pixel
Zapier
Workout Software
The ability to create, update, send, and monitor the progress of client workouts has become increasingly more important in the fitness business universe. Using Exercise.com software, trainers and coaches can design workouts specifically tailored to the individual's goals. Can Fitli's software make the same boast?
Let's find out if Fitli is up to the task to meet the needs of a 21st-century fitness business.
Workout Creator/Logger
Although Fitli promotes itself as the top yoga studio software, it does not have any workout creation and delivery options. There is no exercise library, workout creation features, workout delivery, workout logging, or any options to monitor workout progress.
This is where Exercise.com has a clear advantage with its workout software built for fitness professionals. There is a large exercise library with videos, instructions, and muscles worked, with the option to add additional exercises that may not be in the library.
Clients or trainers can view or log workouts from anywhere with the mobile app. They also have the option to track attendance and view workout progress 24/7. With the FBM, coaches have the ability to create workouts for all training scenarios, including:
1-1 Training
One of the most time-tested and tried and true workouts is the one-on-one training session with a personal trainer. With Exercise.com's robust software, you can get "back to the basics" with clients by personally designing workouts that help your client or athlete reach their maximum potential.
Group Training
Fitli offers zero group training options. Conversely, Exercise.com's FBM allows for seamless group training sessions and provides clients with the ability to build a community with like-minded, goal-oriented fitness enthusiasts. The community atmosphere of these exercise sessions can be motivating and can also promote healthy, friendly competition which often leads to better results.
Online Training
The future in the fitness industry has manifested itself by way of online training. While in-person, face-to-face training will never be completely eliminated, virtual options are plentiful, accessible, and efficient and there are people who want to take advantage of them.
Fitli does not yet have any features to offer online training. While Exercise.com allows you to provide online workouts, you're also able to create and deliver workouts and track your client's progress.
This portion of our platform could also be very useful for coaches. Sports teams can consist of dozens of different players, so giving individual attention can be difficult and time-consuming. With Exercise.com, coaches can make sure that the athletes get individualized training without having to commit to spending as much time in person.
Exercise Library
Exercise.com provides its users with a pre-built library of exercises and videos that can be used to create workouts for your clients. While this can be a great tool to save time and is certainly worth having as an option, there is something to be said for a more personal touch. As an added value to your business, Exercise.com provides the opportunity to create custom videos and exercises to add to your library.
At this time, Fitli has no exercise library to speak of.
Custom Exercises
Your clients are unique and so is your business. As such, you should give them the best experience possible by using videos filmed at your business, featuring your staff members with whom they are familiar.
Clients and athletes feel more of a connection when they see a familiar face in a video or picture of an exercise. It is more motivating because it is still their coach or trainer giving them instructions and it adds a certain level of believability to the training method.
By uploading your own videos, you are keeping the connection strong between you and your client or player. Motivating them, in this way, will help them to reach their goals faster.
TV Workouts
Exercise demos can be cast onto television screens. Whether during workouts or meetings you are able to showcase your demos for any situation. Aside from providing clients with the ability to watch demos of the exercises you've sent them within their workout plans, fitness professionals can use the exercise library as a great form of motivation to cast exercise demos onto gym television screens during group classes or one-on-one training sessions.
Read More: Best Gym TV Workouts Software
Gym Ecommerce Software
Selling online can be a great stream of revenue for your business. Fitli provides its clients with the ability to process payments and make purchases in person, but no option for e-commerce or merchandise sales online. In this way, Fitli does not have the capacity to offer a full ecommerce store.
Exercise.com, however, does. Let's read on to see how Exercise.com's best gym ecommerce software features can help you grow your business.
Read More: Best Gym Ecommerce Software
Payment Processing
Fitli allows for payments via credit card, debit card, and wire transfers.
Exercise.com has numerous gym ecommerce software features. We utilize Stripe and you are able to access all of your payment tools in the same custom-branded web and mobile app. Clients can pay a one-time or recurring price with cash, check, or credit card or accept direct deposits and can pay in-person or online.
Read More: Best Gym Payment Processing Software
Sell Products
Fitli has some POS capabilities, but your product options are limited. With Exercise.com you have the ability to sell products online or in-store. There are no restrictions. You can sell your merchandise on your app, your website, or in-person. Exercise.com goes a step further and provides users with the ability to also sell training packages like the below examples:
Sell Workout Plans
Fitli does not specifically state whether or not you can sell workout plans on its platform. With its software platform lacking custom workout creation and delivery, creating workout plans would require another platform.
Personal training or custom-designed workout plans offer many benefits, but they may not necessarily be for everyone. Some members might already have a good base of fitness knowledge and want a more generic plan that helps them generate ideas and gives them something to follow.
Exercise.com gives you the chance to sell pre-built workout plans for members who might fall into this scenario. They may not be comfortable paying for personal training or asking for a custom plan, but by having pre-built plans available, you are offering a tool that they can use to be successful while generating revenue for your business.
The great thing is that the same plan can be purchased by dozens of different people, meaning that it carries a high value for your business.
Offer Online Workout Memberships
Fitli does not allow for online workout memberships. With Exercise.com you have the ability to offer and automate online workout memberships. Workouts can be sent automatically at the designated time/situation in which clients can perform these exercises at any location.
Rather than having to take the time to send a new workout at the end of each cycle, the workouts can all be created in advance and be set to be automatically delivered to the client when the right time comes up. Then, they are able to do these workouts in their own time at their location of choice.
Sell Workout Challenges
Both Fitli and Exercise.com offer their clients the opportunity to build culture and community through workout challenges.
Fitness businesses that promote a sense of community enable members to develop friendships and share in the success of one another. By running a workout challenge, you are providing an opportunity for members to engage with others as a team or in friendly competition. The more your business feels like a community, the more members will want to tell their friends about it. This is an amazing marketing opportunity for your fitness business.
Health and Fitness Assessment Software
Another key to being a great fitness business owner and trainer is knowing that having a baseline for where you want to take your clients, along with constantly adjusting that baseline, optimizes your clients' health goals tremendously.
Fitness assessment software should allow you to:
Turn leads into clients
Engage clients through assessments
Track measurement data, injuries, etc.
Optimize the delivery of personalized workouts and nutrition
Assessments, reports, and nutrition are important factors when trying to improve clients' overall fitness level and health. Exercise.com's fitness assessment software allows you to manage these key areas easily and efficiently.
Fitness Assessments
Fitli has no fitness assessment features built into its software. If personal trainers or fitness professionals are using Fitli for scheduling, ecommerce, and sales, they would need a separate platform for fitness assessments. This is one of the limiting factors of Fitli for use in gyms and health clubs. However, Exercise.com has a multitude of health assessment options.
Performance & Measurement Reports
It's not good business to lose clients. Client retention is essential for any business, and fitness businesses are no exceptions. Exercise.com's performance health software allows you to deliver recurring assessments, progress photos, and measurements to promote client re-engagement and retention.
With Exercise.com, trainers can perform and record a number of performance assessments on their clients. These can include body metrics and measurements, power, strength, and endurance assessments. Trainers can then use the assessment information to plan appropriate workouts and nutrition recommendations for their clients so the entire training experience is customized to each individual.
Clients can track their assessment data over time to see progress toward their fitness goals. Clients can also write notes or information in a journal and the trainer can view and comment on their journal.
Users are also able to track assessments using graphs and charts. Trainers and health professionals can also add custom assessment information to the system, giving a tremendous amount of flexibility to meet the needs of all clients and athletes. The great news is that the performance health software is built into the all-in-one Exercise.com setup, so there is no need for additional systems or programs.
Nutrition
Fitli does not feature nutrition tracking features. As nutrition is an important component of one's fitness and overall health, it is important for nutritional tracking capability to be in the software you use. Exercise.com includes a nutrition tracking component that can be customized to your liking.
Trainers can monitor their clients' eating habits such as their daily intake and are able to upload meal plans, files, or pictures. With Exercise.com, your clients can track their daily intake and you can see what they're eating and whether they prioritize pre- and/or post-workout meals. This results in greater client success and satisfaction.
The Bottom Line
Making the decision on the proper software for your fitness business can ultimately be the difference between success and failure, but it doesn't have to be a stressful decision because Exercise.com alleviates you from that pressure.
Fitli
When looking at Fitli reviews, Fitli lacks some major features necessary for any successful fitness business in the 21st-century: the ability to develop and deliver workout programs, fully custom-branded apps and websites, and the use of fitness assessments within the software.
For fitness professionals, fitness facilities, and health clubs, all-in-one software like the FBM of Exercise.com would be a better fit. It has all the features they need in one system, for one price. Exercise.com users get all the functions that Fitli offers. In addition, they receive workout creation and delivery options (even for virtual clients), client engagement features, performance health assessment options, and fully customized websites and smartphone apps.
Exercise.com
If you're looking for an all-in-one fitness business management software that will allow you to grow and manage your business with ease Exercise.com should be your choice. Customization is incredibly important when you're looking to attract new clients and retain current clients.
The world-class dev team at Exercise.com has a proven track record of delivering software that just works. Also, they build your web and smartphone apps with your brand in mind. It's not just cookie-cutter software. It's your app, your software, and your brand front and center. So, if you need a feature, integration, and more engaging performance health software let us know.
Hopefully, you see the benefit of not waiting to have a system and software in place that allows you to manage and grow your business for years to come.
What features are most important for your business?
If you're looking for an alternative to Fitli and are ready to grow and manage your business with fully customizable software, book a demo with Exercise.com.
What is the Fitli app?
The Fitli app is a fitness management software designed to handle scheduling, booking, payments, and client management for fitness, yoga, or dance studios. It aims to simplify these processes and offers a free trial for potential users to explore its features.
How much does Fitli charge for processing fees?
Fitli charges a processing fee of 2.9% + $0.30 per card transaction. Additionally, they have a chargeback fee of $25 per chargeback. These fees are separate from their monthly subscription costs.
Does Fitli have good customer service?
Fitli is generally praised for its customer service, with reviews highlighting quick response times and helpful support staff. It has a 4-star rating on Trustpilot based on 8 reviews, and other platforms also indicate strong customer service.
What are some example Fitli reviews?
Fitli has received positive reviews for its customer service and ease of use. Users have mentioned that the staff is "EXTREMELY helpful and responsive" and that the software is "ideal for a small dance studio." However, some clients find it difficult to manage certain aspects of the platform.
Is it easy to switch from Fitli to Exercise.com?
Yes, Exercise.com makes it easy to switch from Fitli. Get a white glove migrations experience to migrate your clients, classes, and more.
Why is Exercise.com the best Fitli alternative?
Exercise.com is considered the best alternative to Fitli due to its comprehensive and customizable features tailored for fitness professionals. Unlike Fitli, Exercise.com offers a custom-branded app that allows you to manage your entire fitness business, from online booking to selling workout plans and hosting exercise videos. Exercise.com is the professional solution for gym owners, personal trainers, and online fitness coaches. To find out more, it's recommended to book a demo with Exercise.com.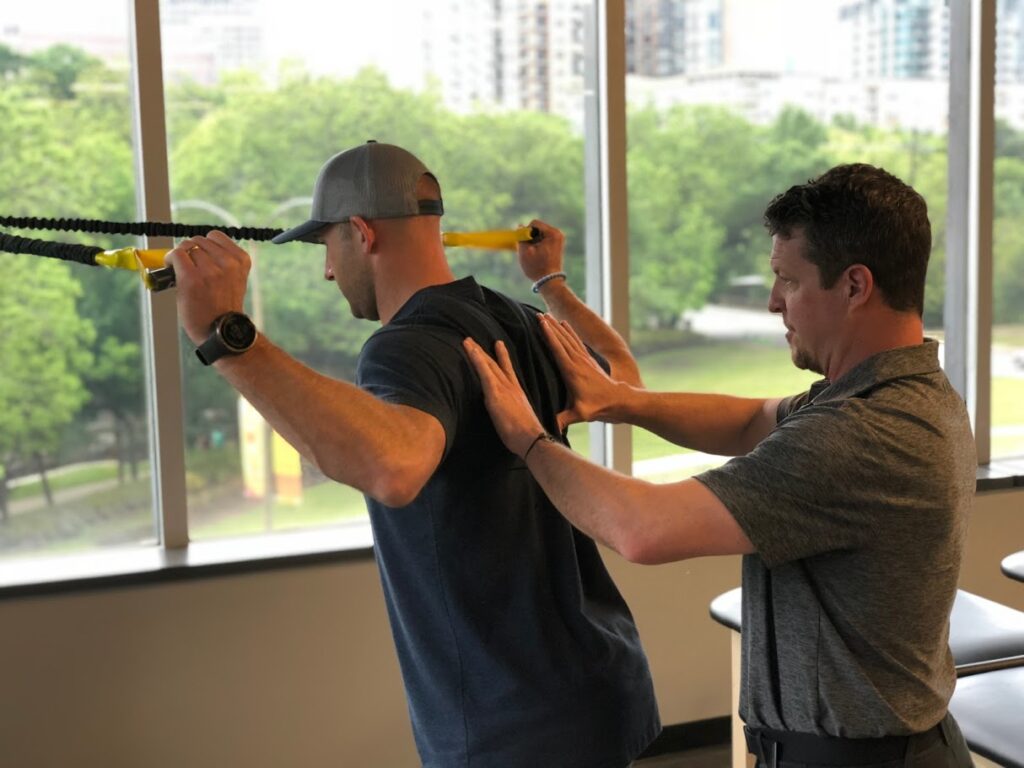 "Working with Exercise.com and their team has been an amazing experience and a dream come true in terms of accomplishing a vision! Their workout technology has helped us effectively engage our community, and I highly recommend Exercise.com to grow your business!"
Andrew Banner
Co-Founder, AMPD Golf Performance