7 Best Gym Ecommerce Software in 2023
The best gym ecommerce software can propel your gym's online digital sales to the next level. The best ecommerce software for gyms and fitness businesses should tightly integrate with your business operations so that you can sell workout plans, launch fitness challenges, offer digital products, book personal training sessions, do fitness livestreaming, offer online fitness groups, and much more. Of course, the Exercise.com platform can do all of those things—all under your own custom branding—so take a look and see why Exercise.com is the best gym management software platform.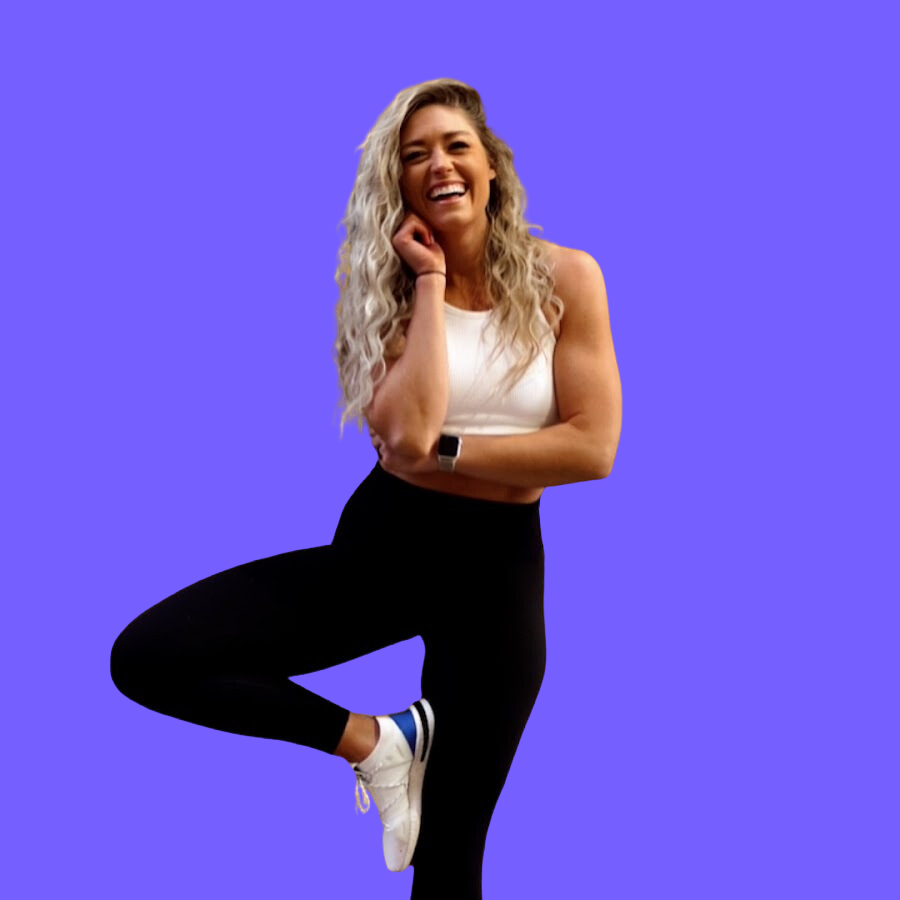 Our overall experience with Exercise.com is a breeze. We love how easy it is to integrate this app with our current workflow while providing great fitness programs for our customers and save us time in the process.
Julie Ledbetter
Owner, Ledbetter Fitness
Ready for a tour so you can see how we can help your gym or fitness business? Get a demo now!
Discover the Power of the Best Gym ECommerce Software
In the thriving digital age, the ability to sell products and services online is critical for any gym or fitness business. Leveraging the best gym ecommerce software can help streamline operations, boost revenues, and enhance member engagement. With the right platform, you can sell everything from memberships and personal training sessions to workout plans, digital products, and branded merchandise.
| Software | ECommerce | Gym Management Software | Workout Software | Custom-Branded Apps | Assessments |
| --- | --- | --- | --- | --- | --- |
| Exercise.com | Yes | Yes | Yes | Yes | Yes |
| Mindbody | Yes | Yes | No | Yes | No |
| Zen Planner | Yes | Yes | No | Yes | No |
| Virtuagym | Yes | Yes | No | No | No |
| Wodify | Yes | Yes | Yes (CrossFit WOD's) | Yes | No |
| Glofox | Yes | Yes | No | Yes | No |
| Pike13 | Yes | Yes | No | No | No |
One standout in this field is Exercise.com. With its robust eCommerce features integrated into a comprehensive gym management platform (that already includes the the best gym POS software for handling in-person transactions), it enables gym owners to sell a variety of products and services online with ease. But how does it compare to other popular gym eCommerce solutions? Let's dive deeper and examine the top players in the gym eCommerce software industry.
I sold a workout program and matched my yearly salary of in-person training within two weeks of selling to my community!
Paul Fabritz
Founder and BS, CSCS, NSCA-CPT, ACE, FMS, PJF Performance
#1 Exercise.com Gym Ecommerce Software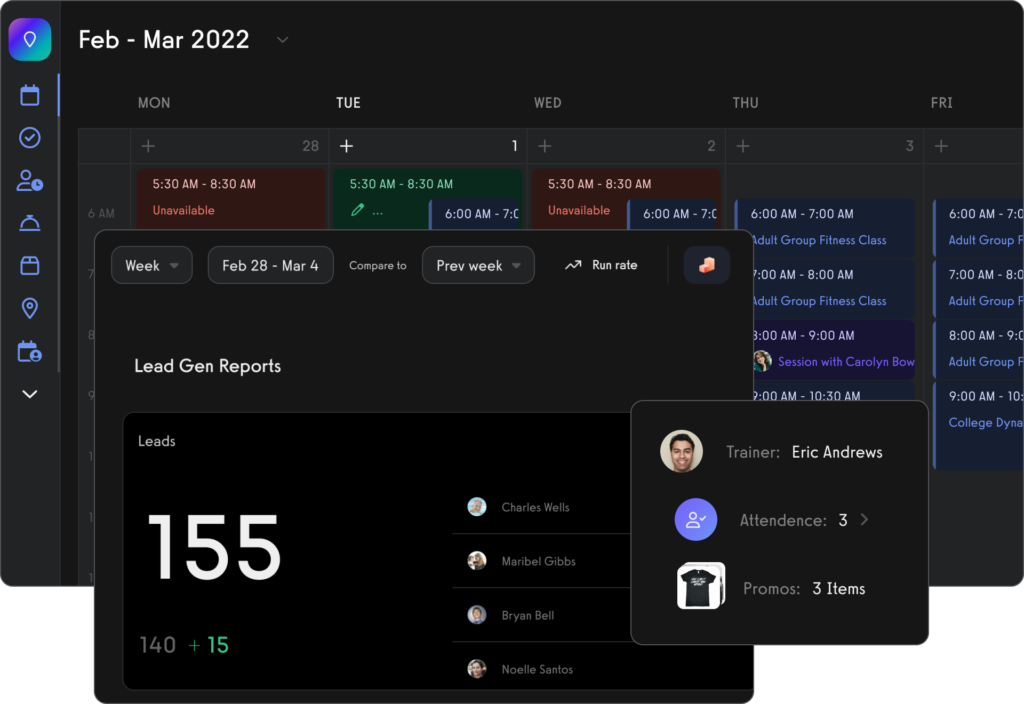 Fully integrated eCommerce capabilities
Allows for the selling of various digital and physical products
Custom-branded apps and website for an enhanced member experience
Comprehensive gym management tools including workout software, assessments, and custom-branded apps
Seamless payment processing
Let's take a look at just what you can do with the Exercise.com platform.
Process payments for open gym, classes, and personal training.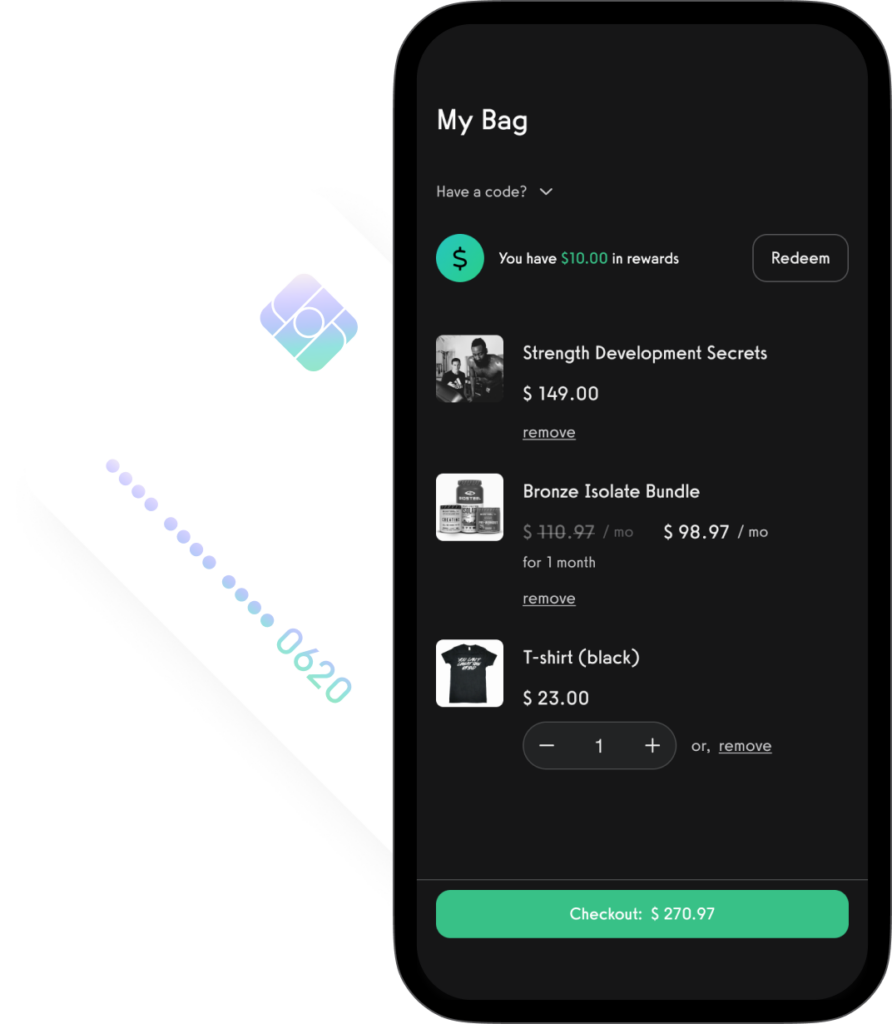 Create gym landing pages easily.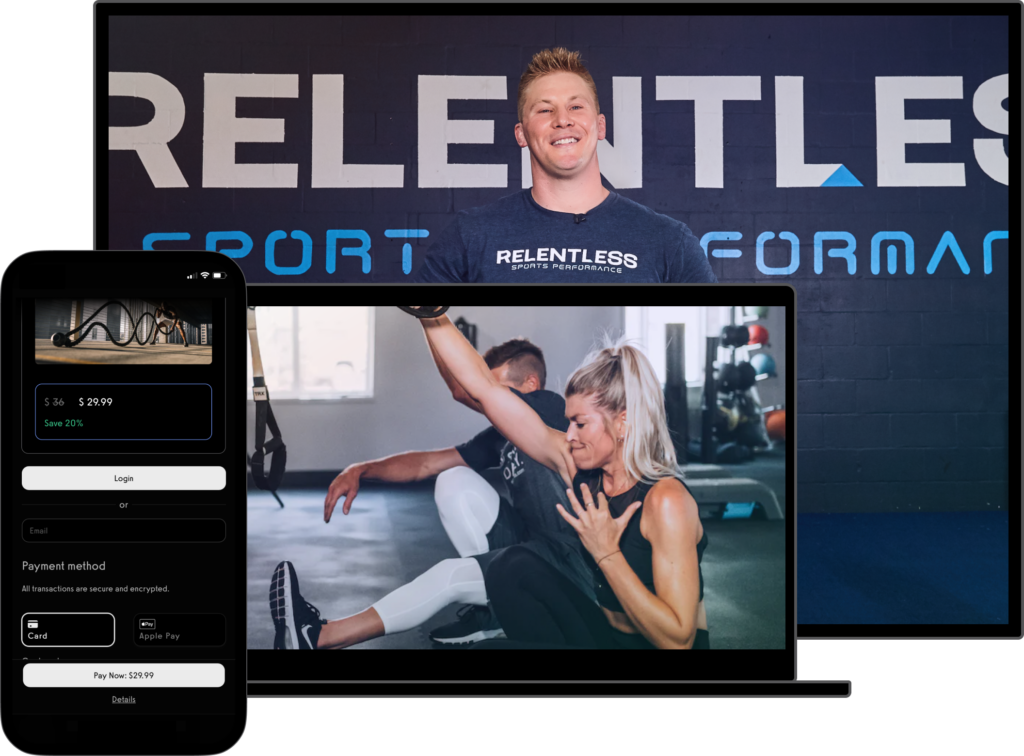 Manage fitness challenges (Read More: 100+ Fitness Challenge Ideas)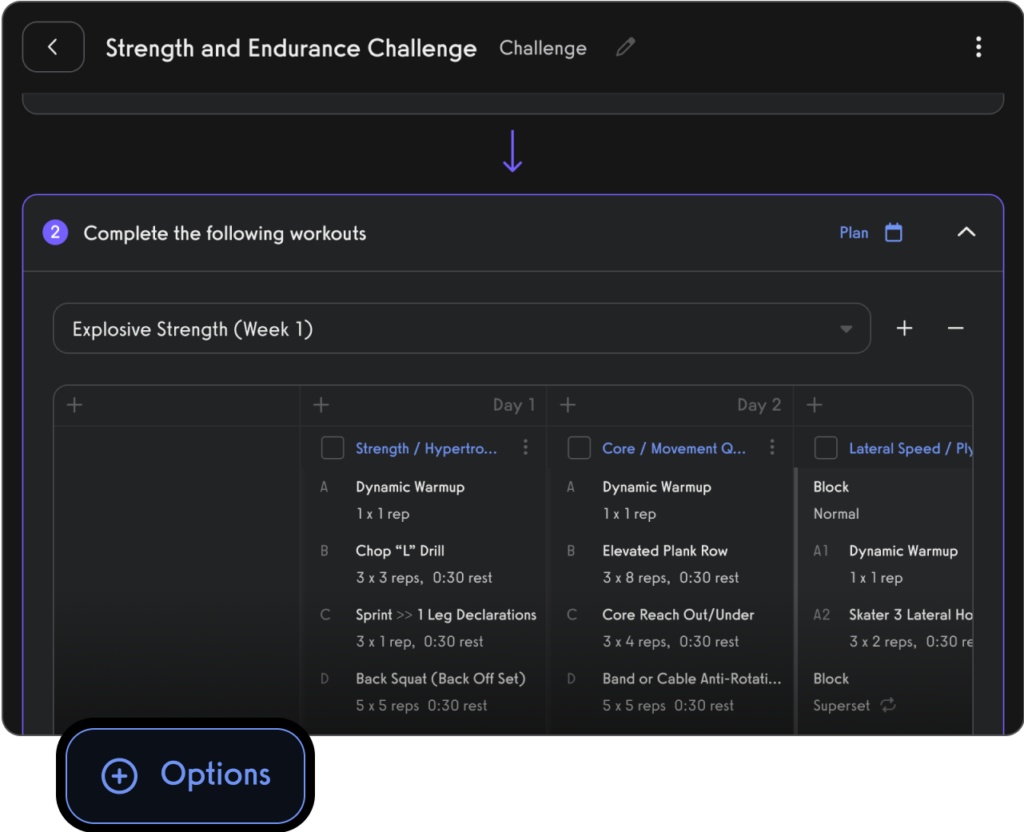 Offer on-demand fitness content.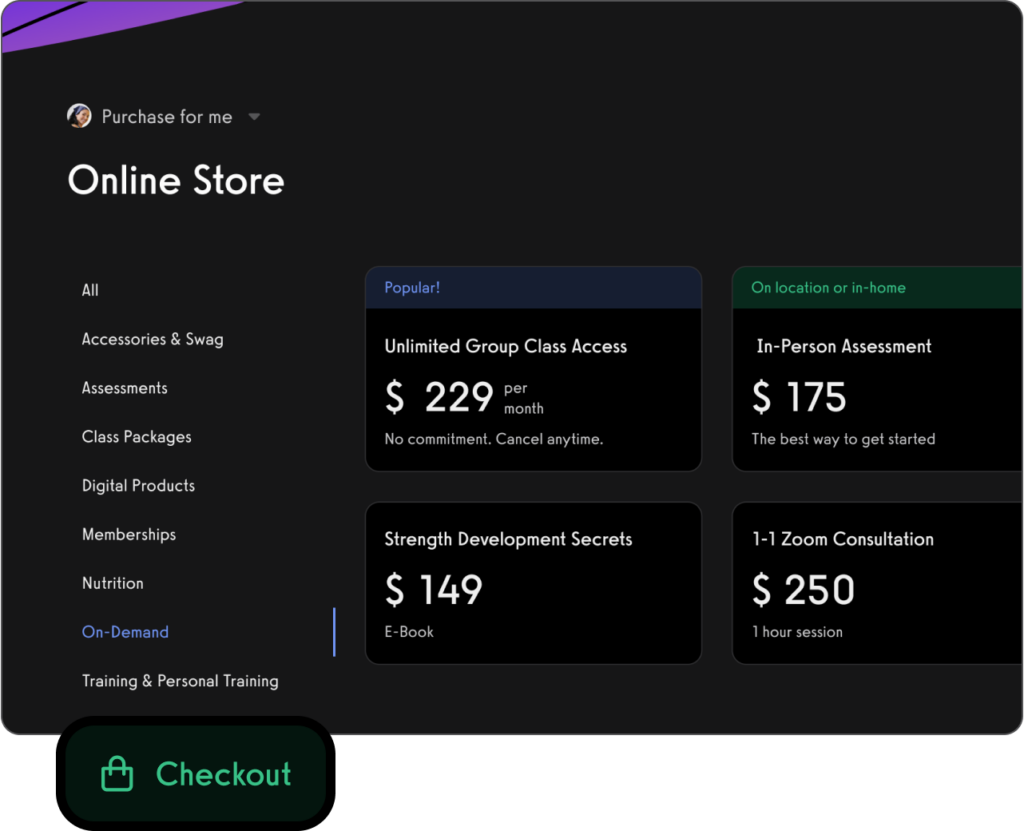 Create classes and fitness groups.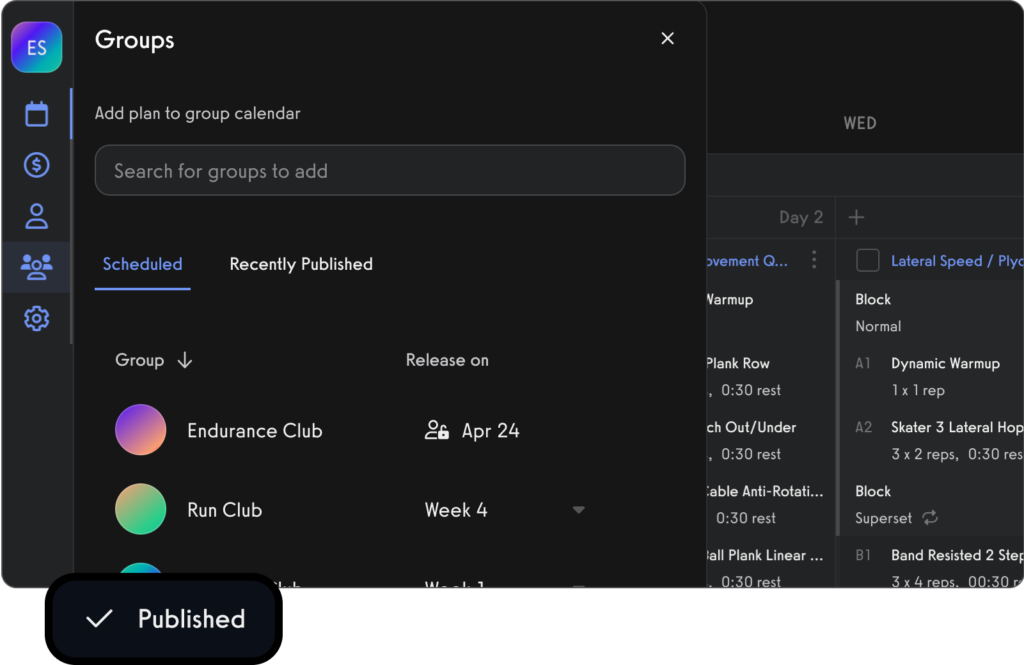 Conduct gym livestreaming easily.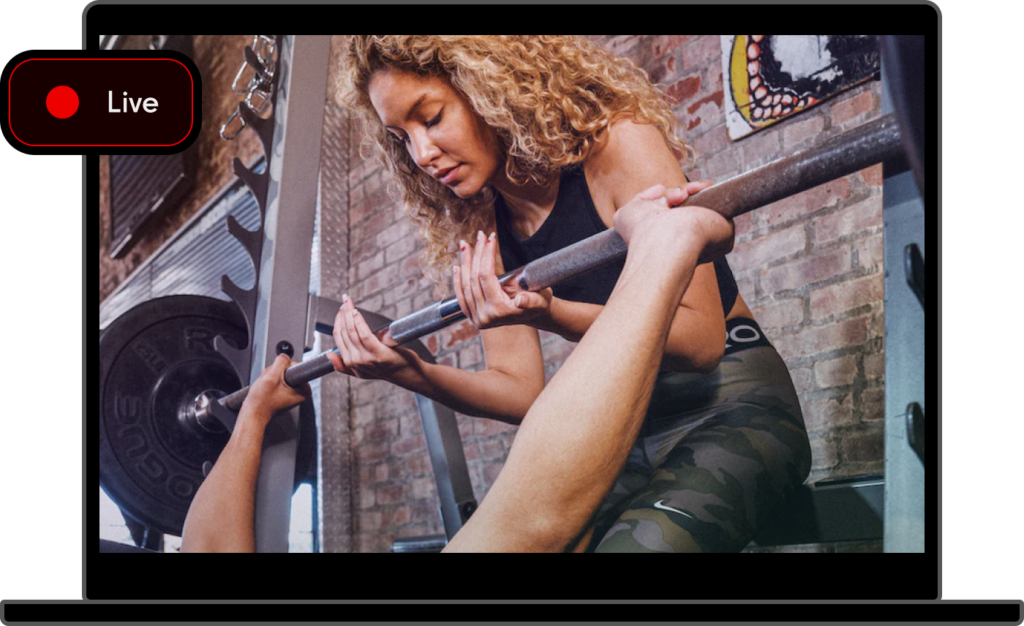 Engage with members via automations.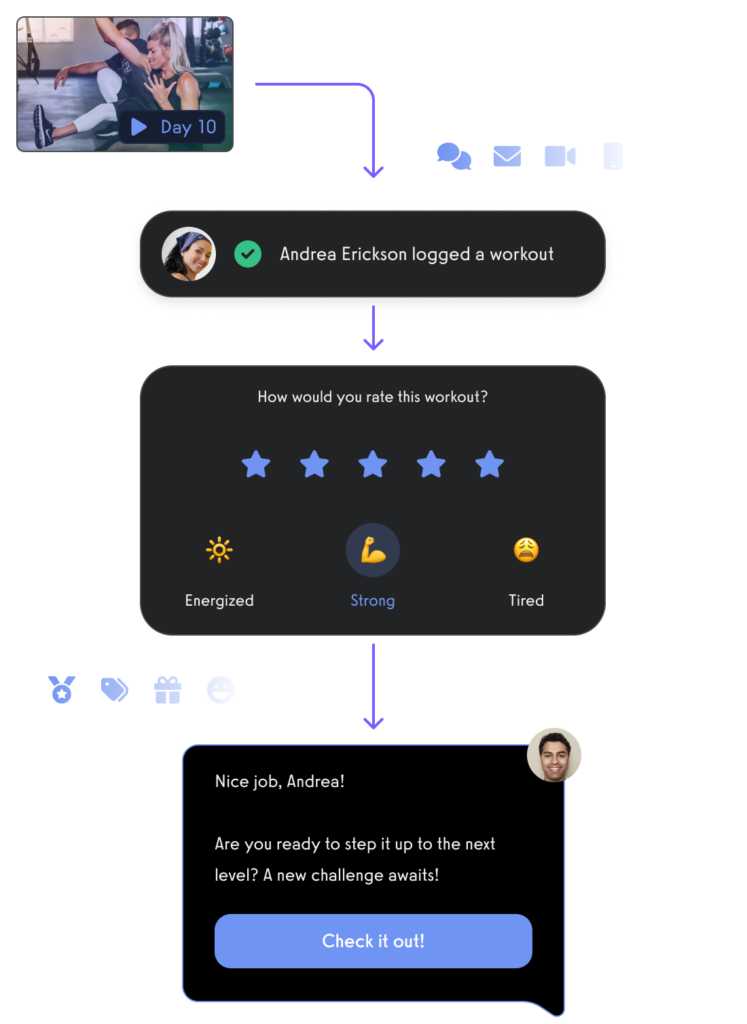 Manage leads with a gym CRM.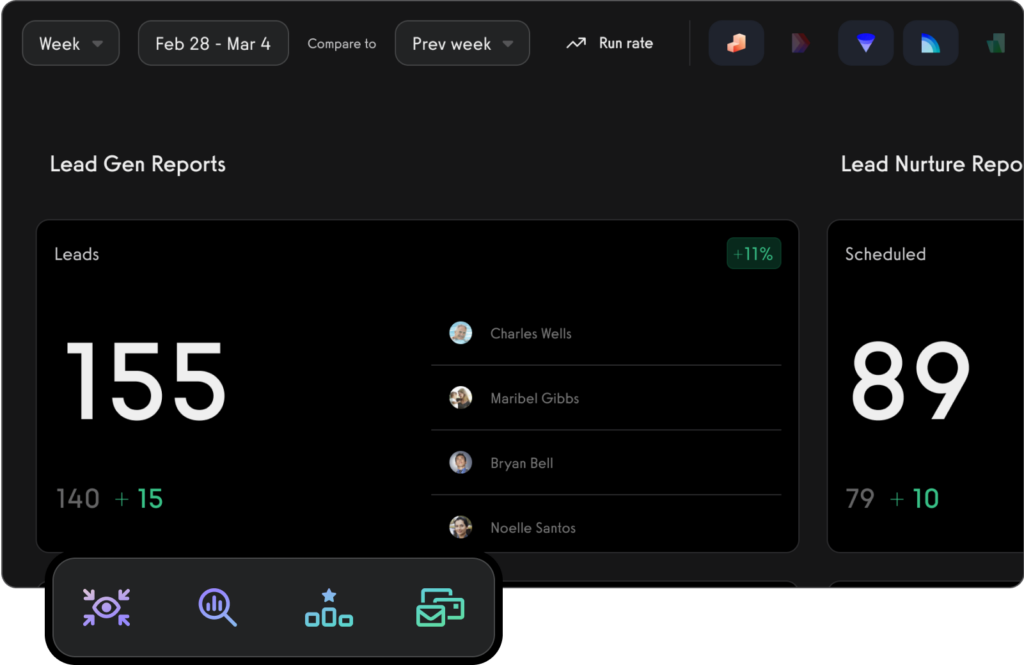 Create and send fitness assessments with ease.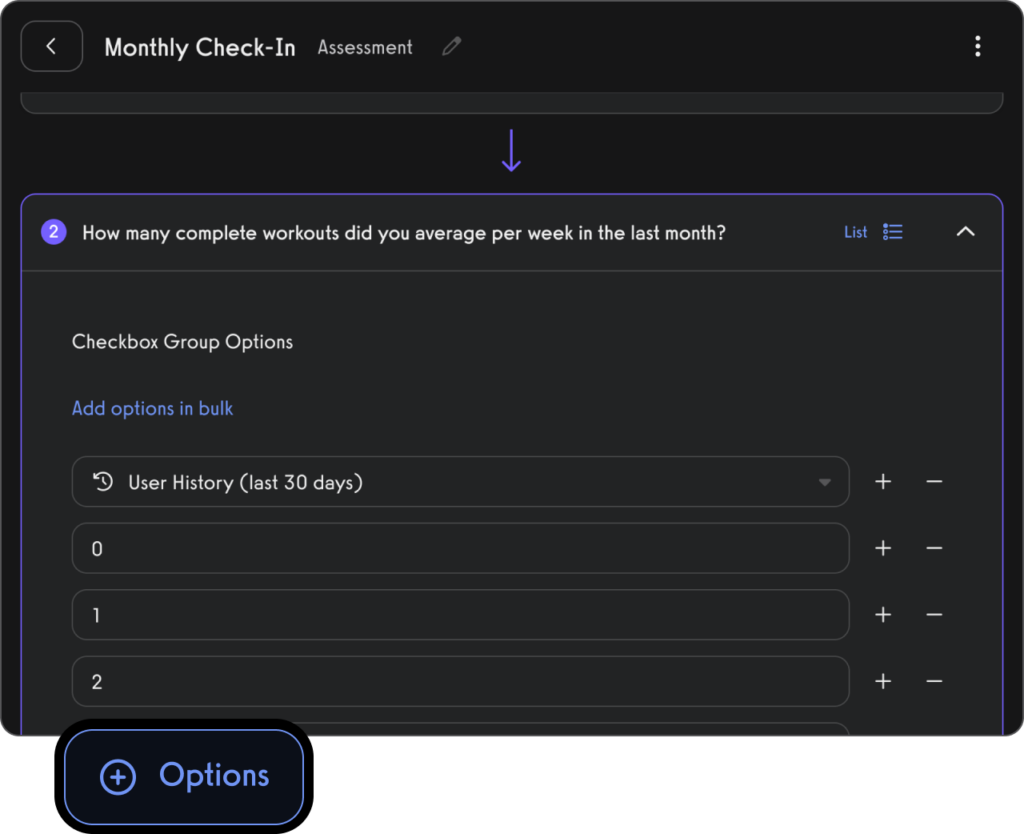 Use fitness habit tracking to inspire and motivate gym members and clients.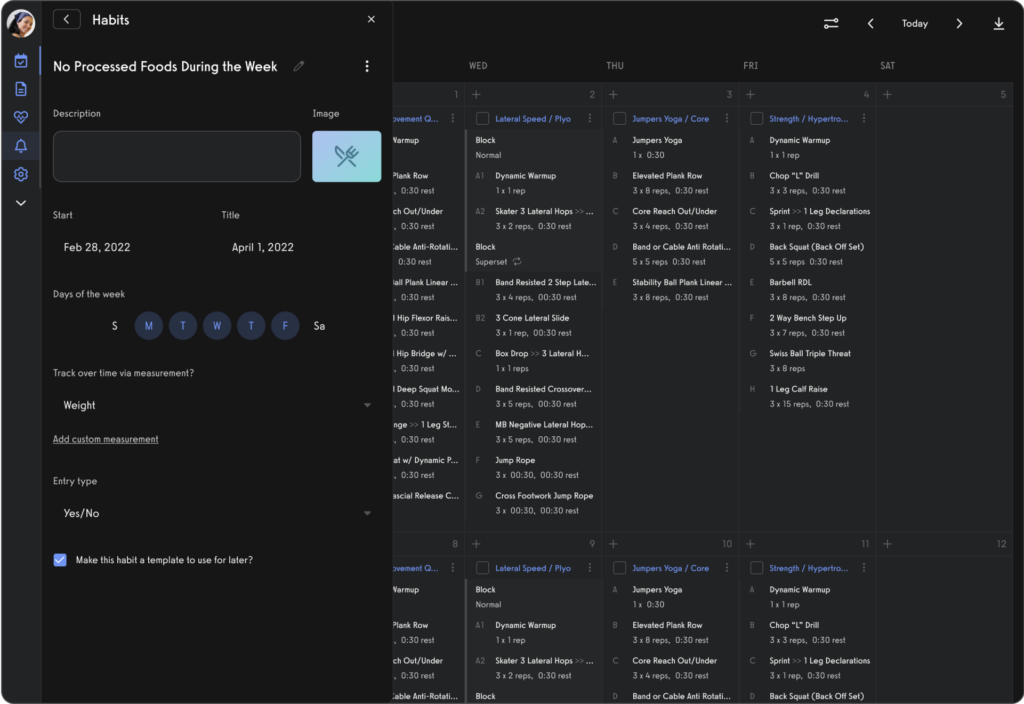 Use fitness progress photos to engage with members.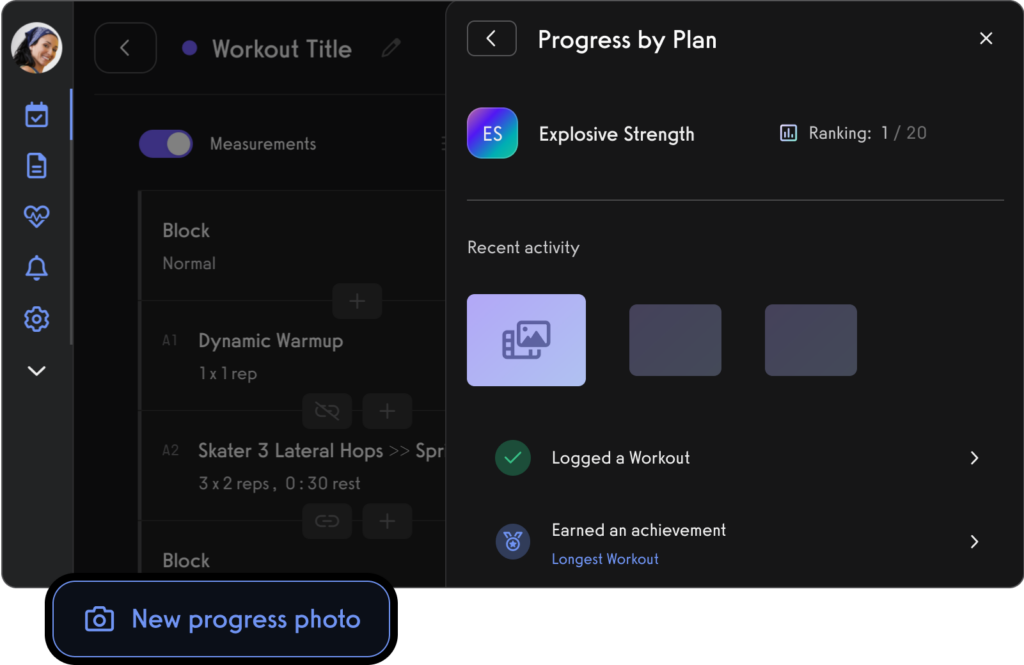 Use fitness leaderboards to track event performance and inspire healthy competition.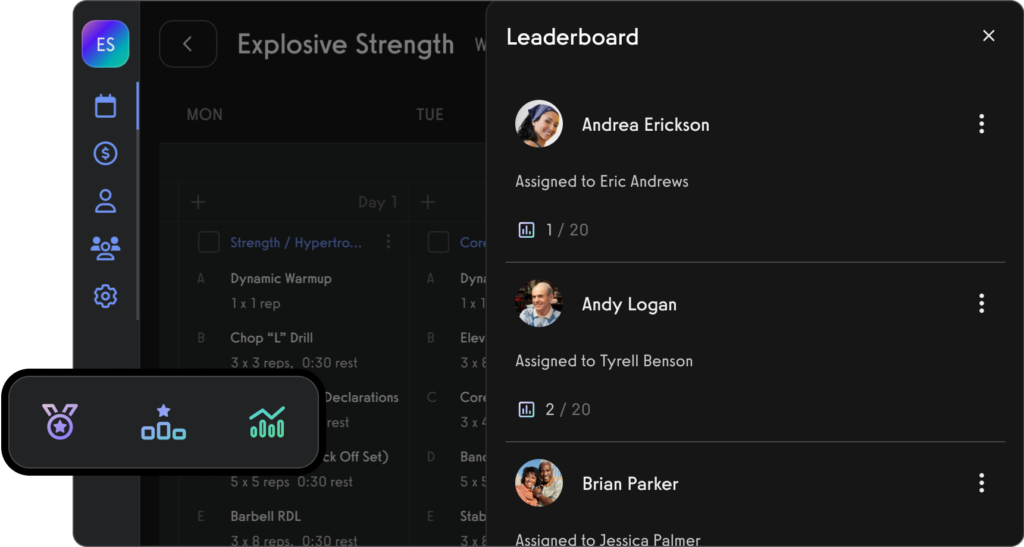 Create exercise supersets in a snap.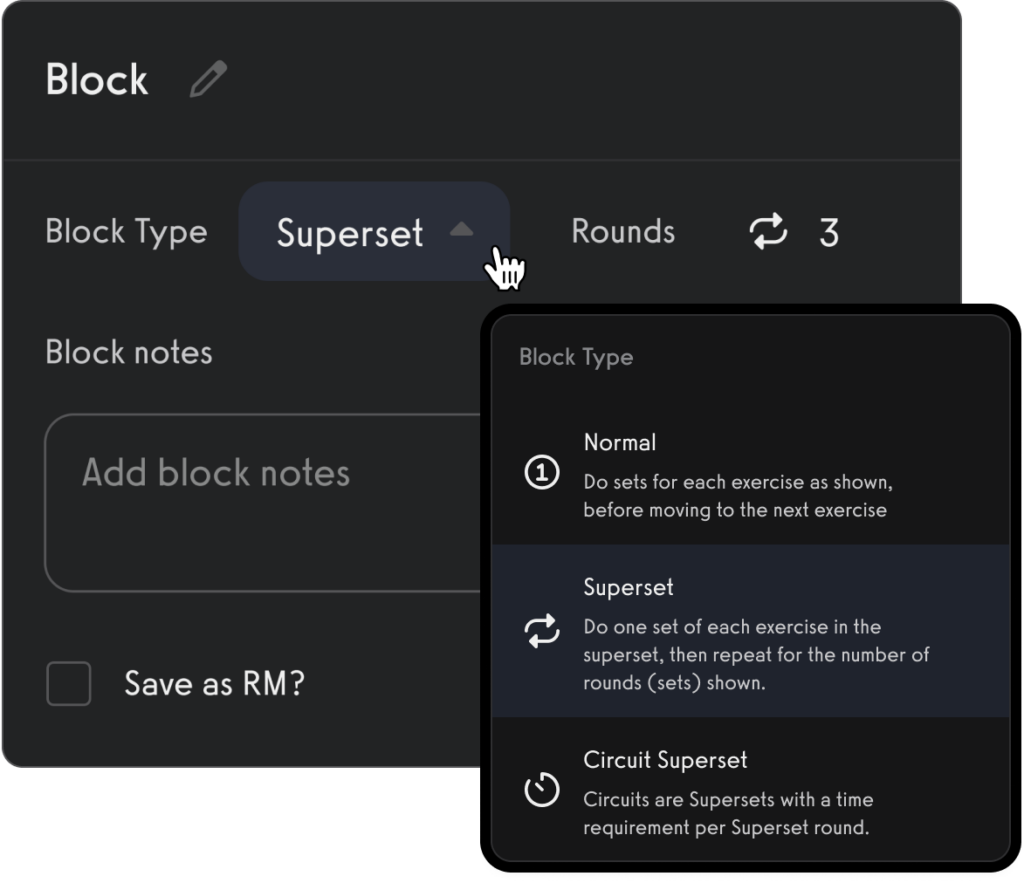 Program exercise rep max progressions with ease.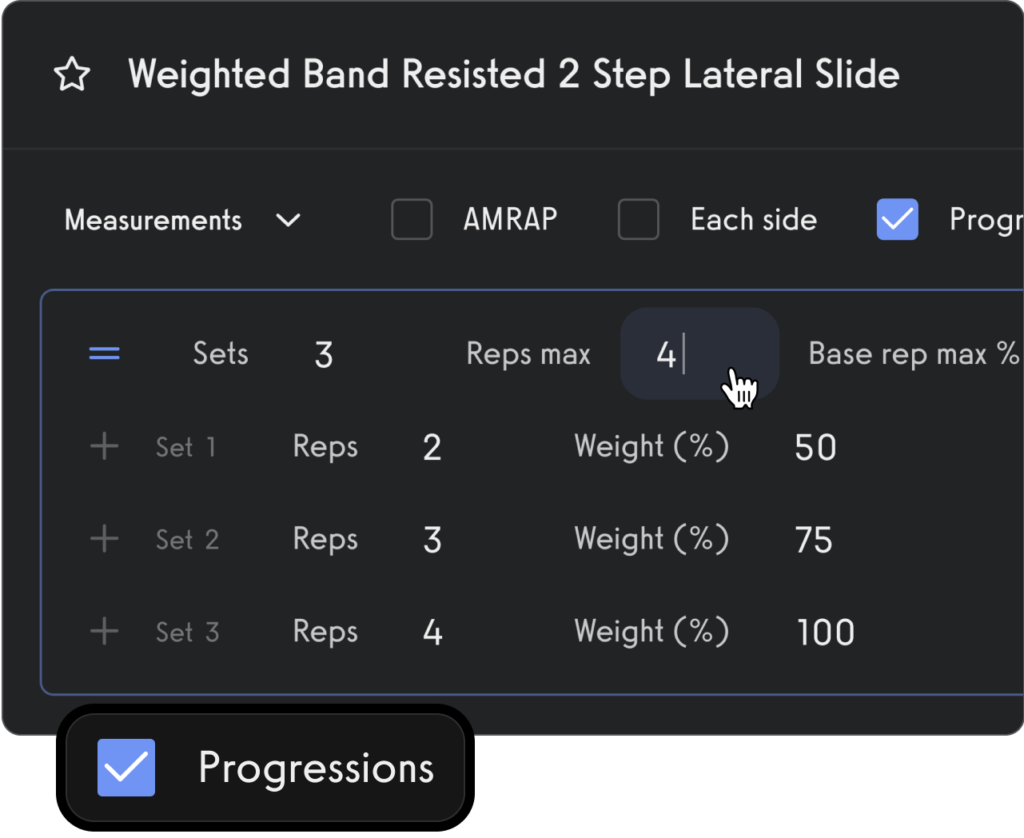 Use the exercise demonstration video library or create your own custom exercise demonstration videos.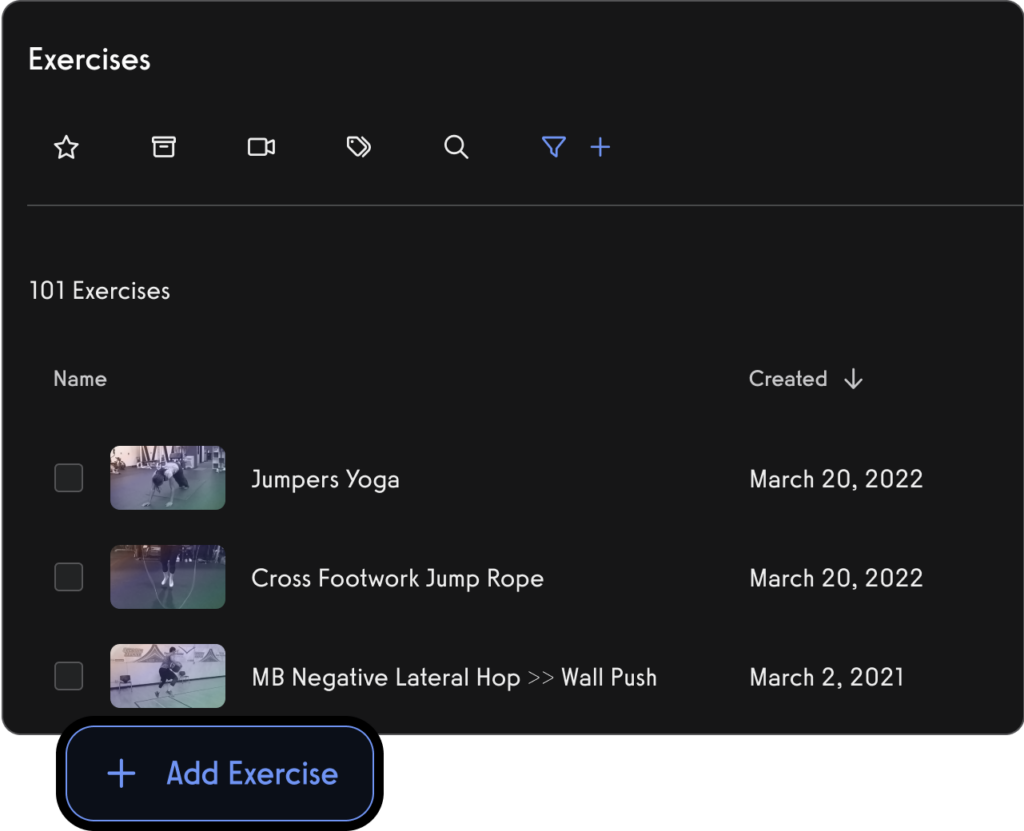 Create workout plans for parents and dependents, teams and more.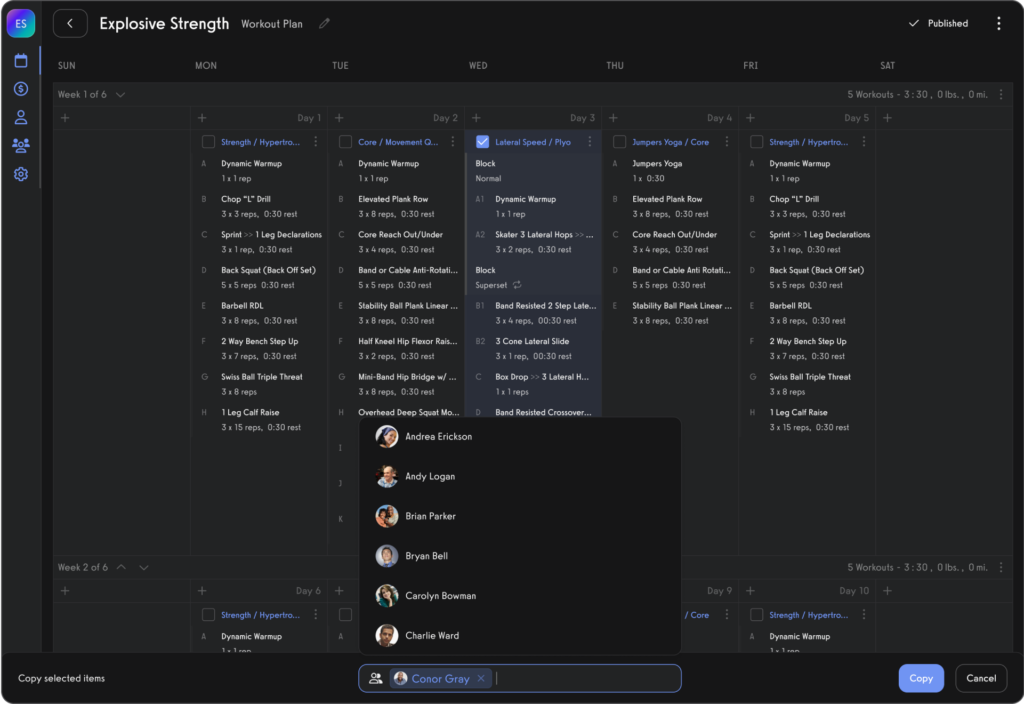 Cast gym TV workouts to in-gym TV screens quickly and efficiently.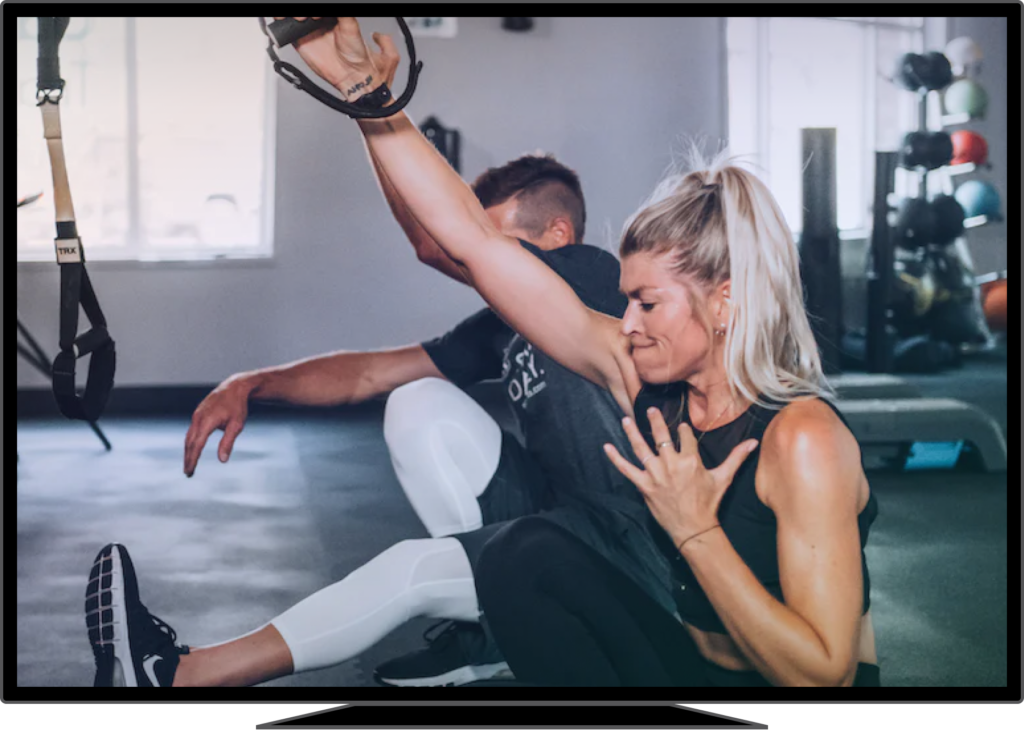 Manage multiple gym locations with ease.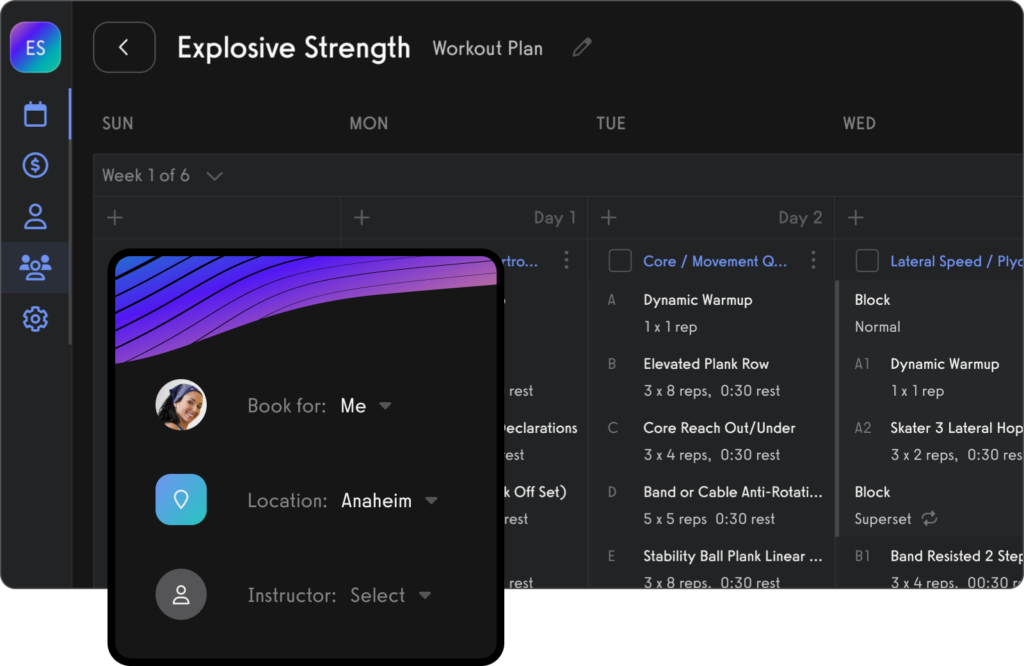 Manage gym members with ease.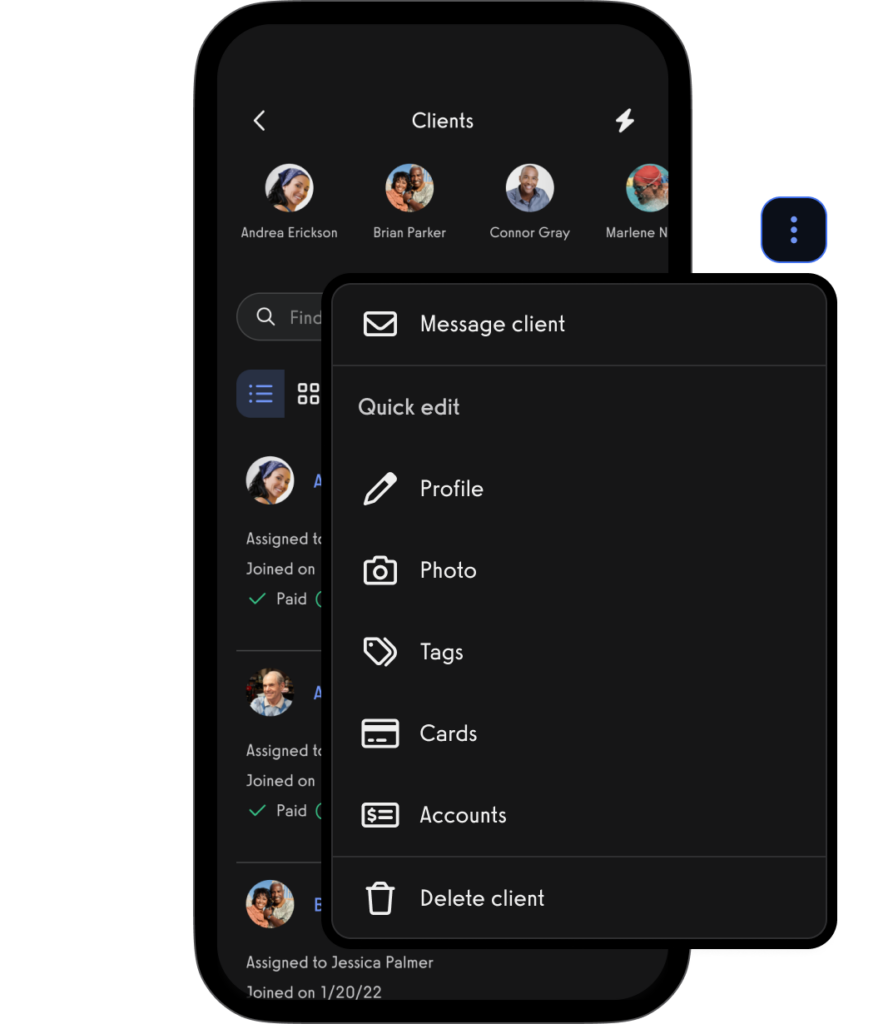 Book appointments for parents and dependents with ease. (Read More: Best Gym Booking Software)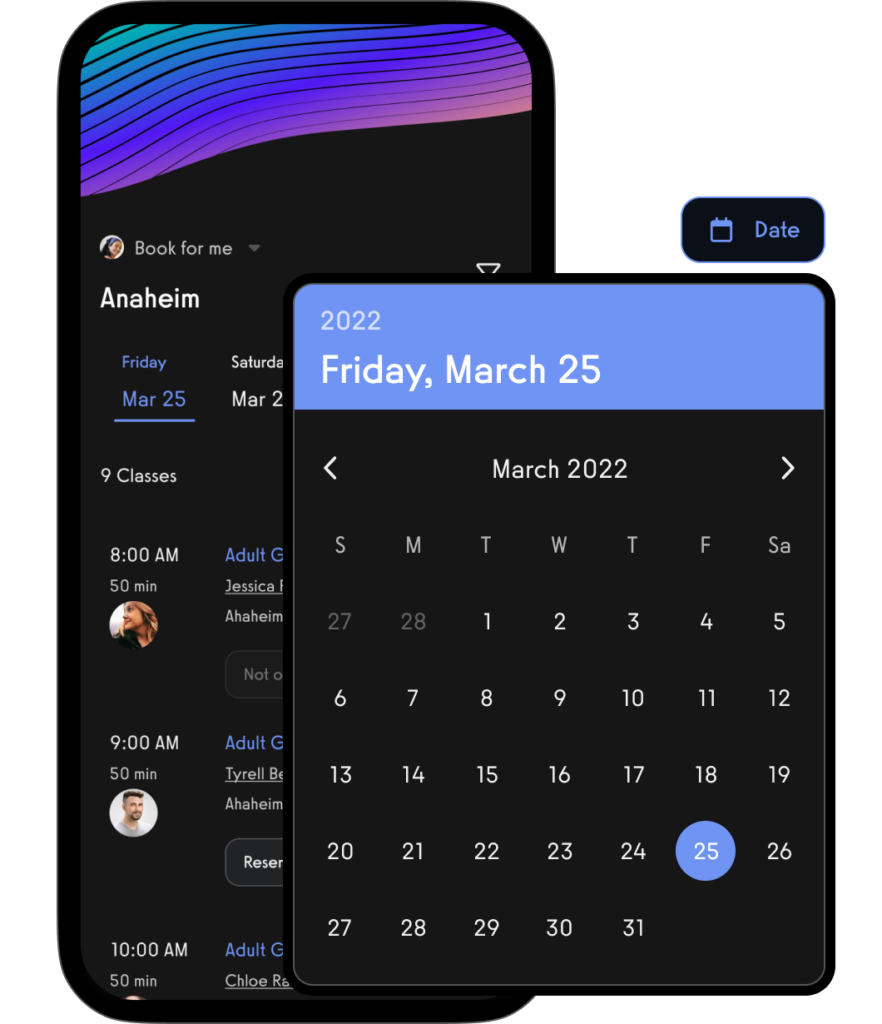 Gym check-in software that makes your life easy. (Read More: Best Gym Check-In Software)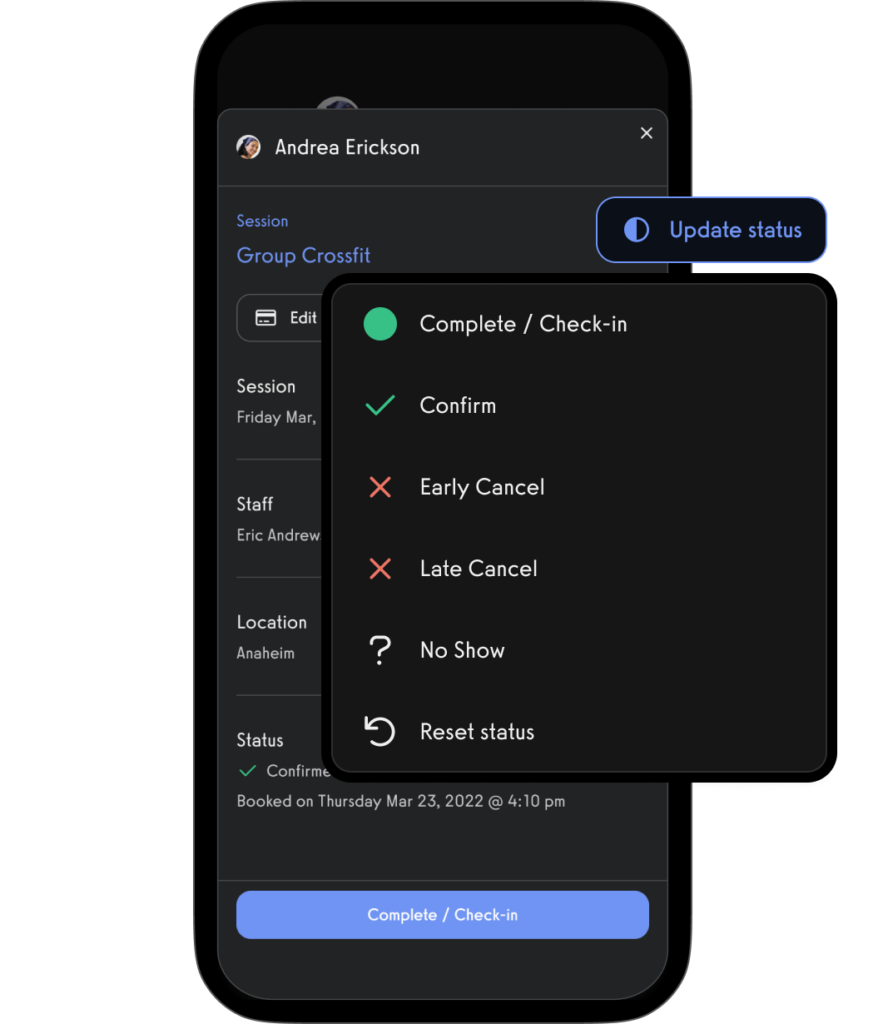 Communicate with gym members, athletes, team members, personal training clients, class members, parents, and dependents via SMS, email, and in-app push notification.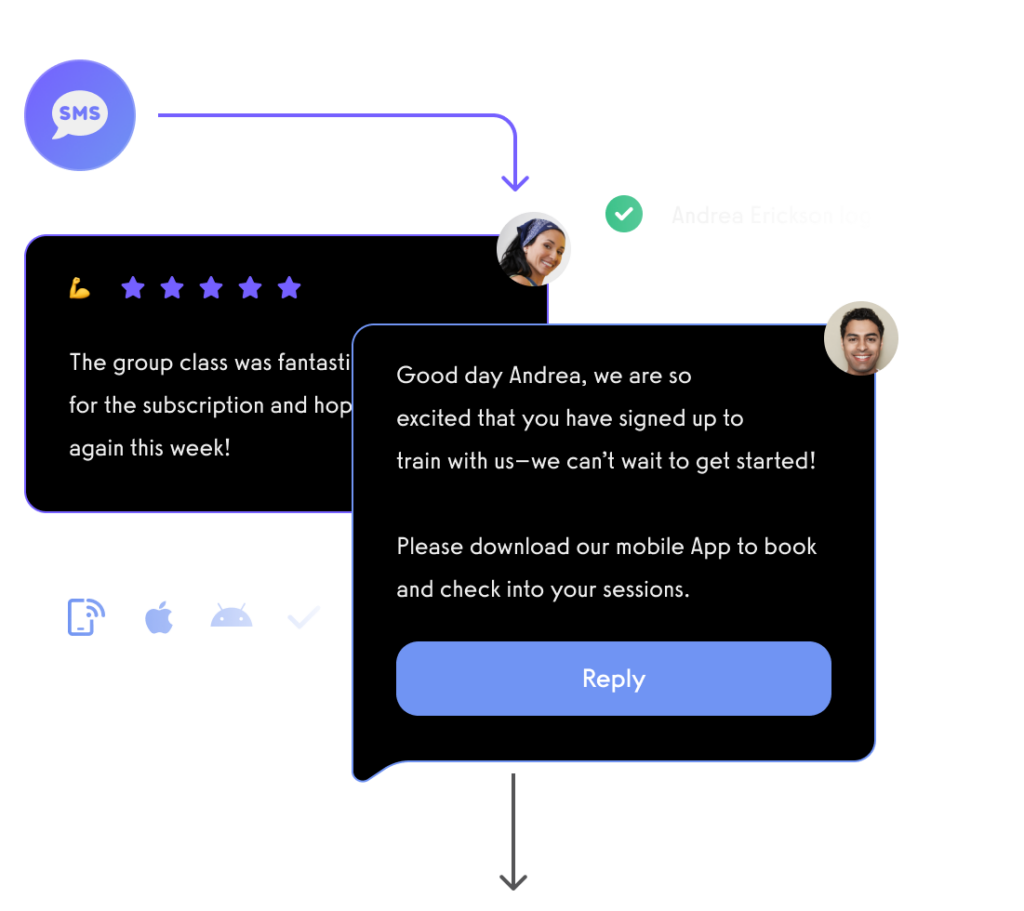 View performance over time, track personal records, and other fitness stats with performance reporting dashboards.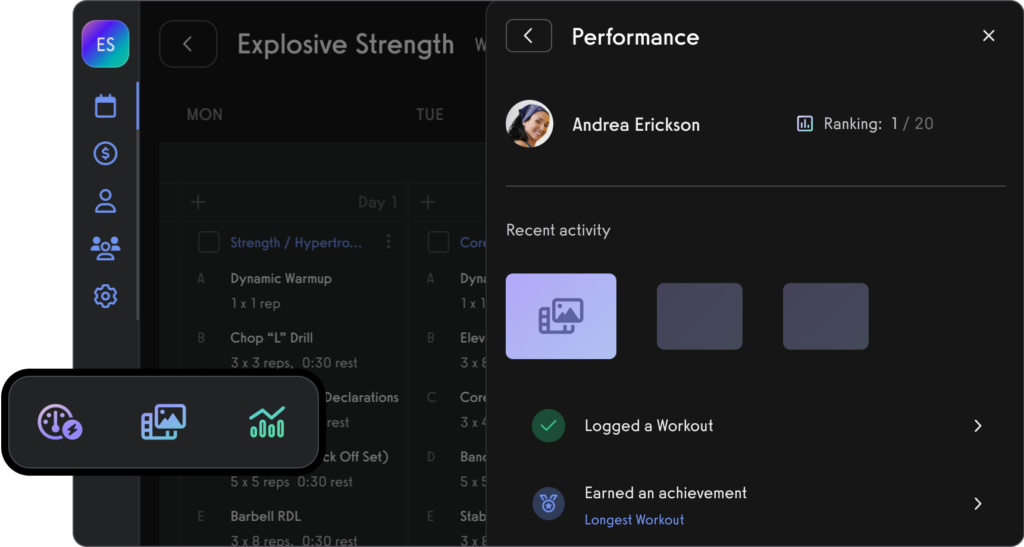 And of course, view all of your gym business reports easily too.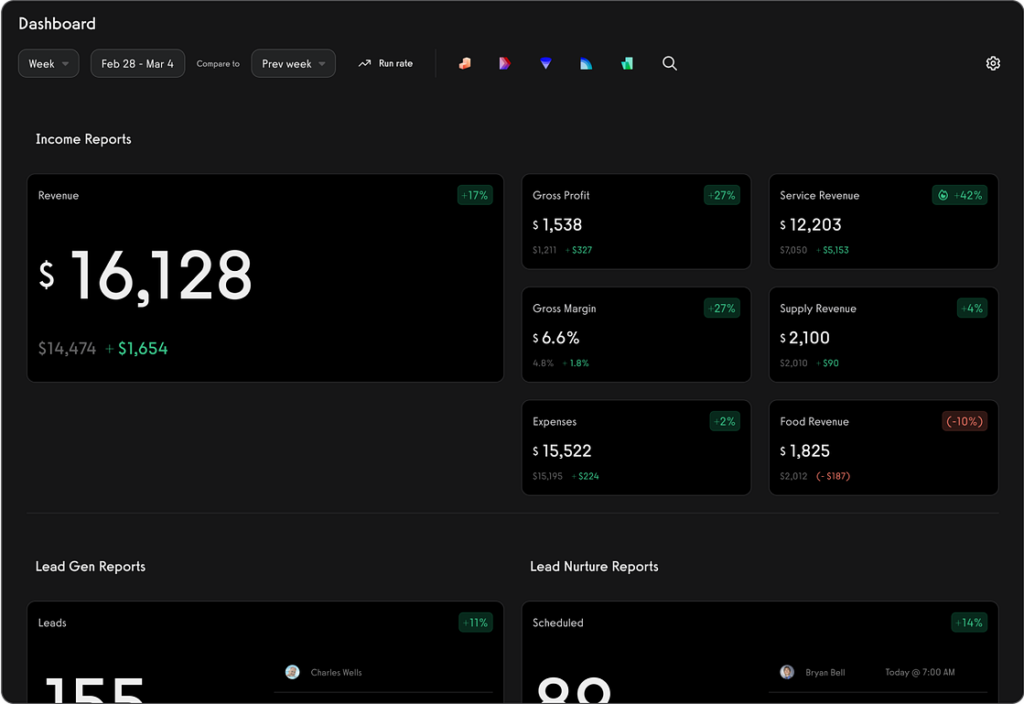 All from your custom-branded fitness apps (Read More: Best Gym Mobile Fitness Apps Software)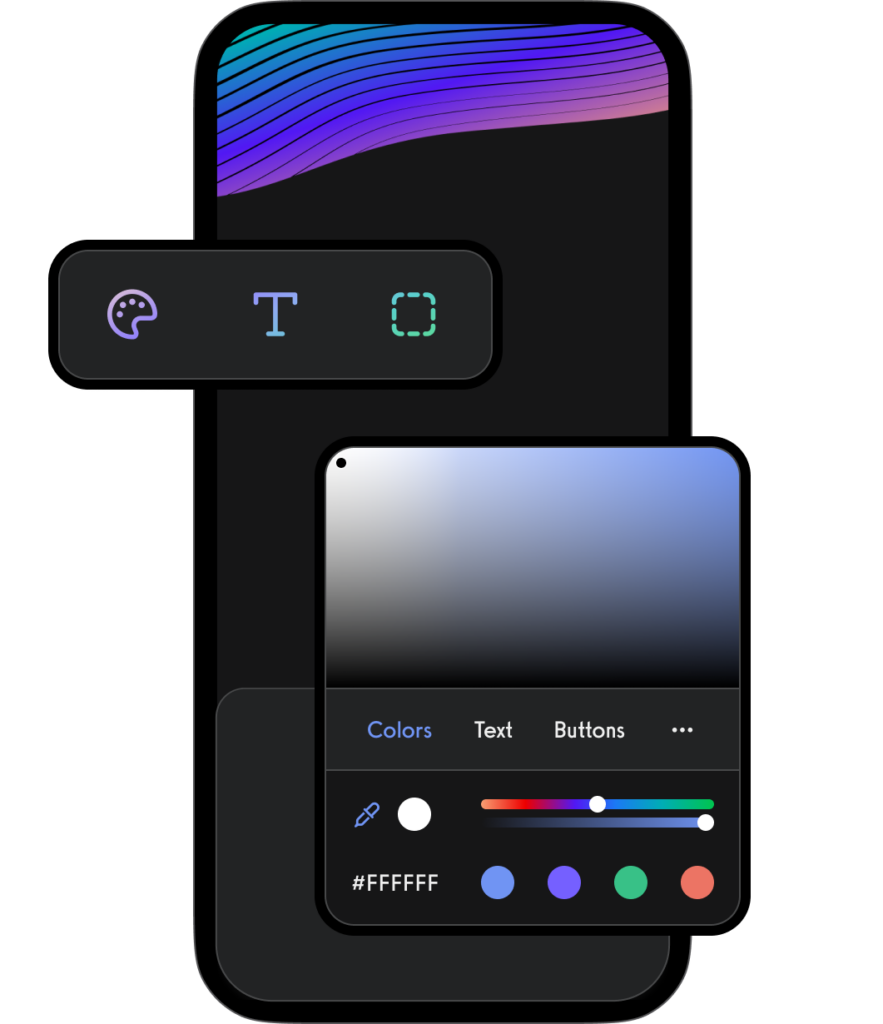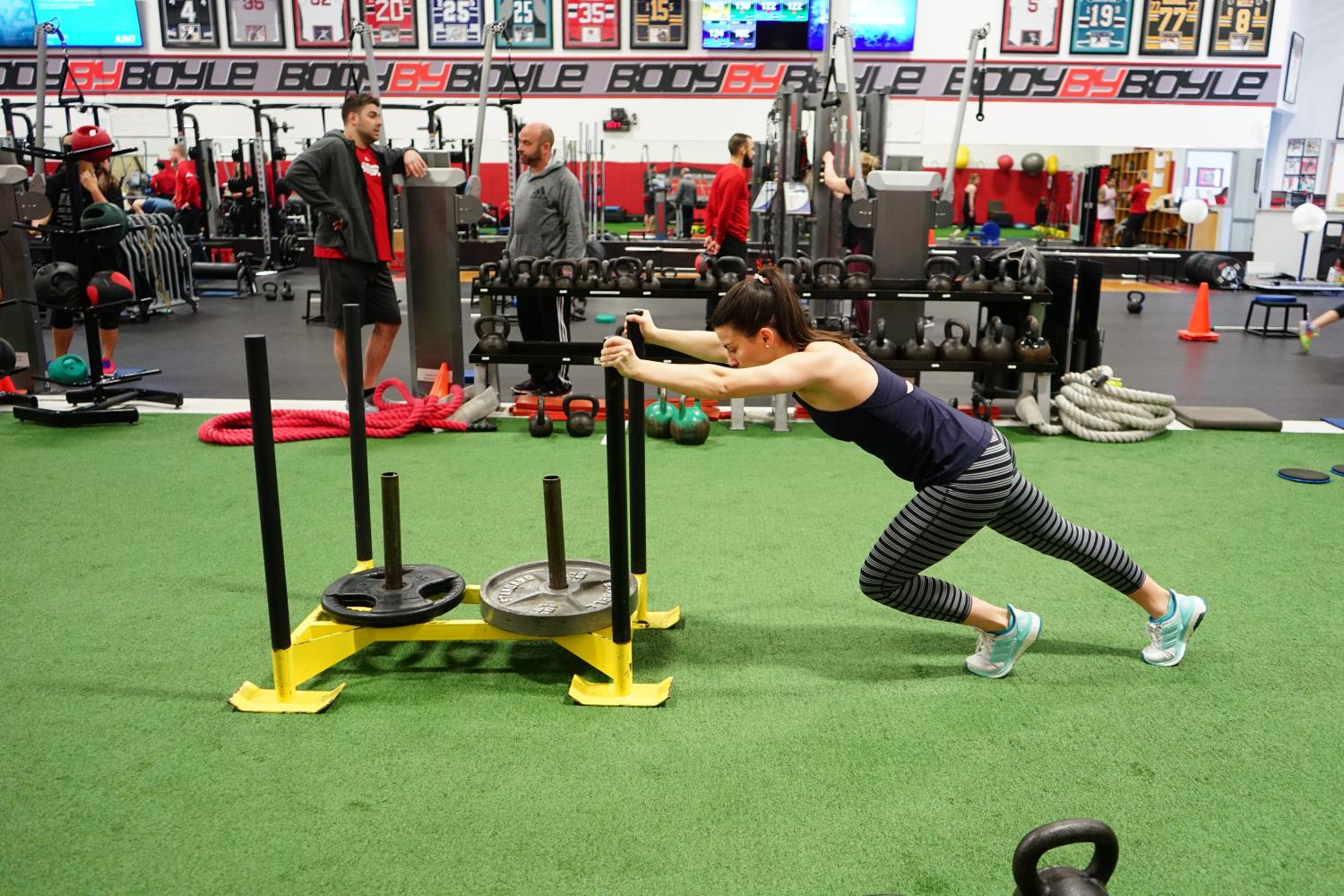 "The Exercise.com team is amazing, and their all-in-one software is more than we ever expected! All of this is made possible by a high-quality team."
Mike Boyle
Co-Founder, MBSC
Want to learn how your gym can take it to the next level? Get a demo now!
Read More: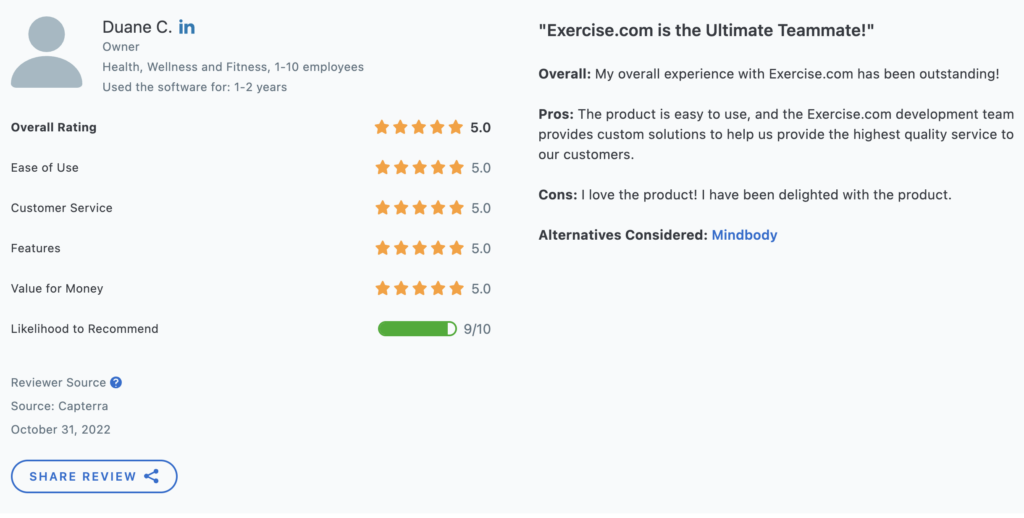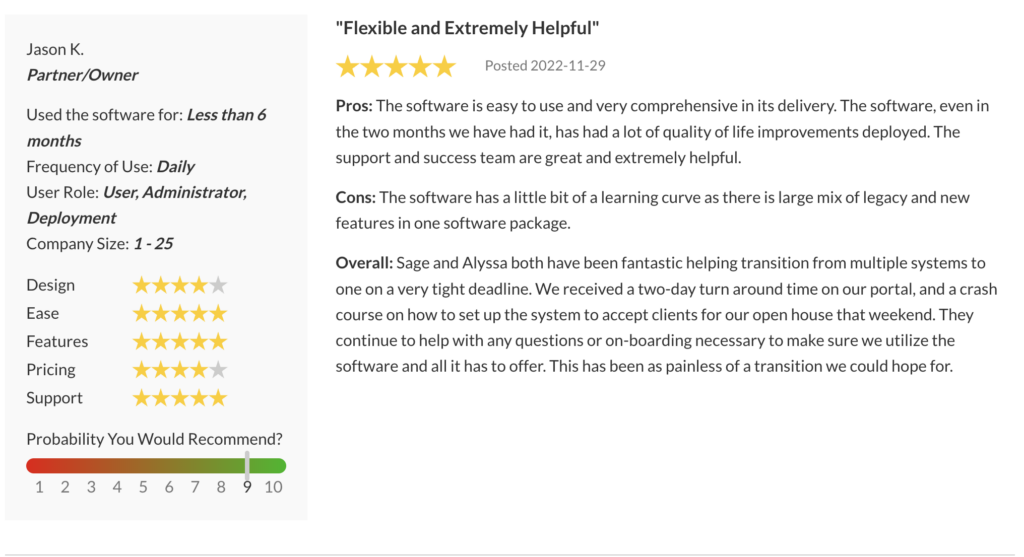 #2 Mindbody Gym Ecommerce Software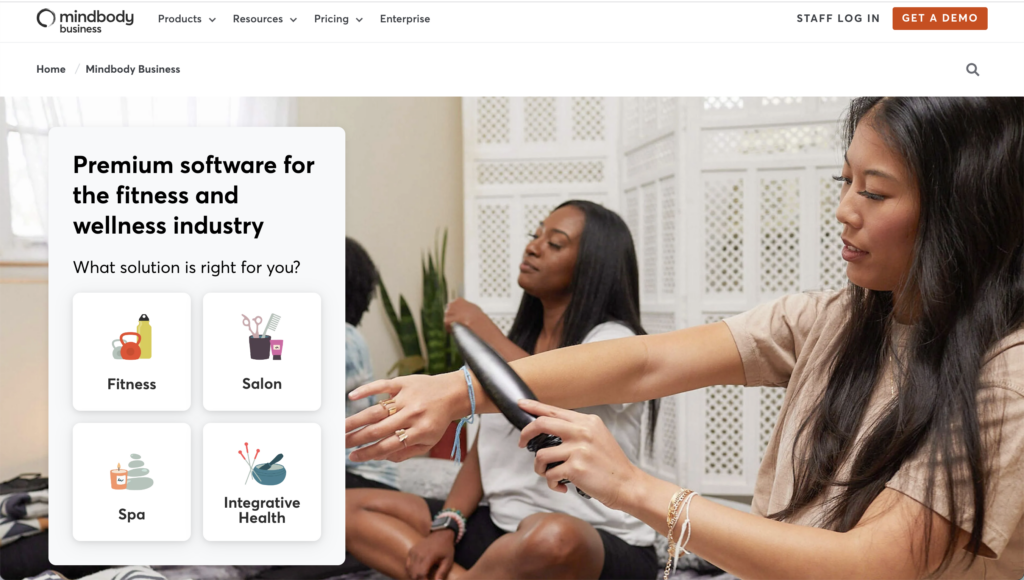 Provides an online store for selling merchandise and gift cards
Can sell class packages and memberships online
Lacks the comprehensive gym management tools offered by Exercise.com
Read More: Best Mindbody Alternative
#3 Zen Planner Gym Ecommerce Software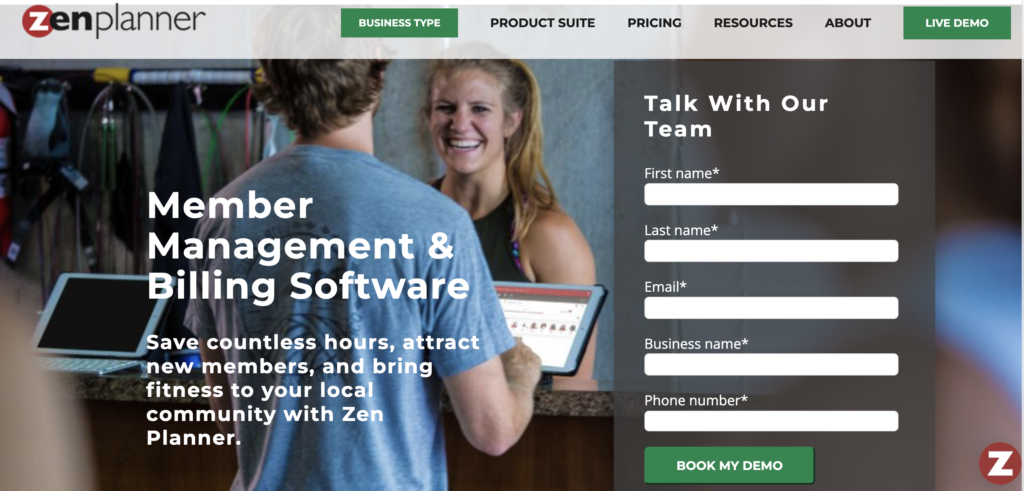 Offers a retail app for selling merchandise
Can sell memberships online
Does not provide the breadth of eCommerce features seen in Exercise.com
Read More: Best Zen Planner Alternative
#4 Virtuagym Gym Ecommerce Software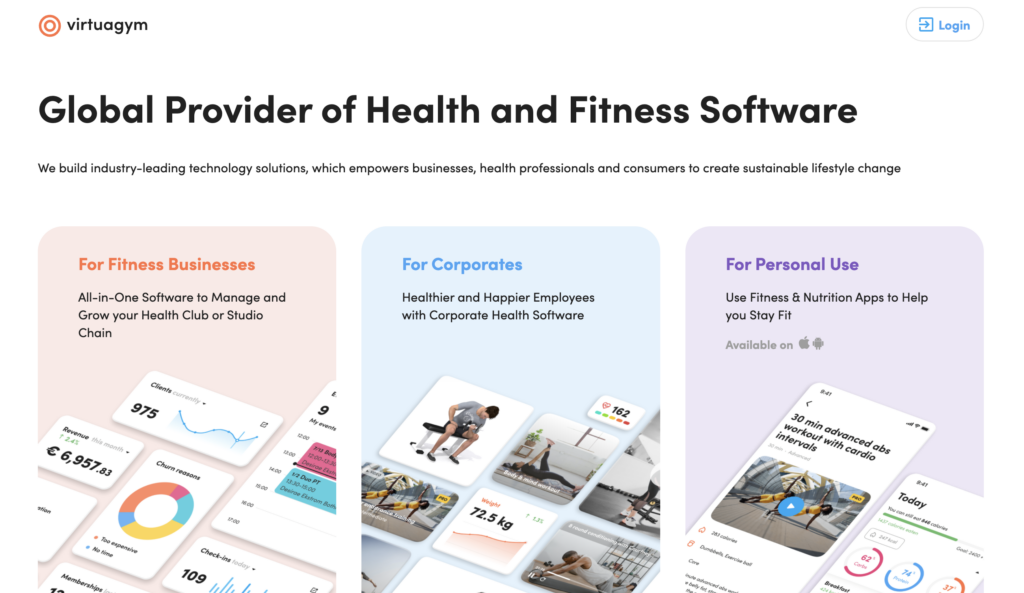 Allows for online selling of memberships and class packages
Retail POS for selling products
Missing some of the more advanced eCommerce features of Exercise.com
Read More: Best Virtuagym Alternative
#5 Wodify Gym Ecommerce Software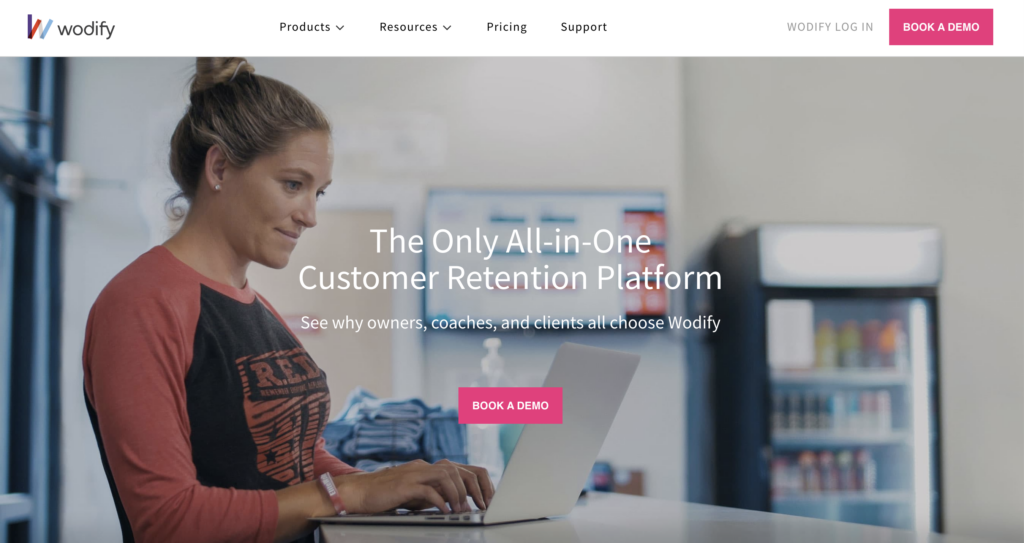 Offers a gym point of sale system for selling merchandise
Allows for online selling of memberships
Lacks the extensive eCommerce capabilities of Exercise.com
Read More:
#6 Glofox Gym Ecommerce Software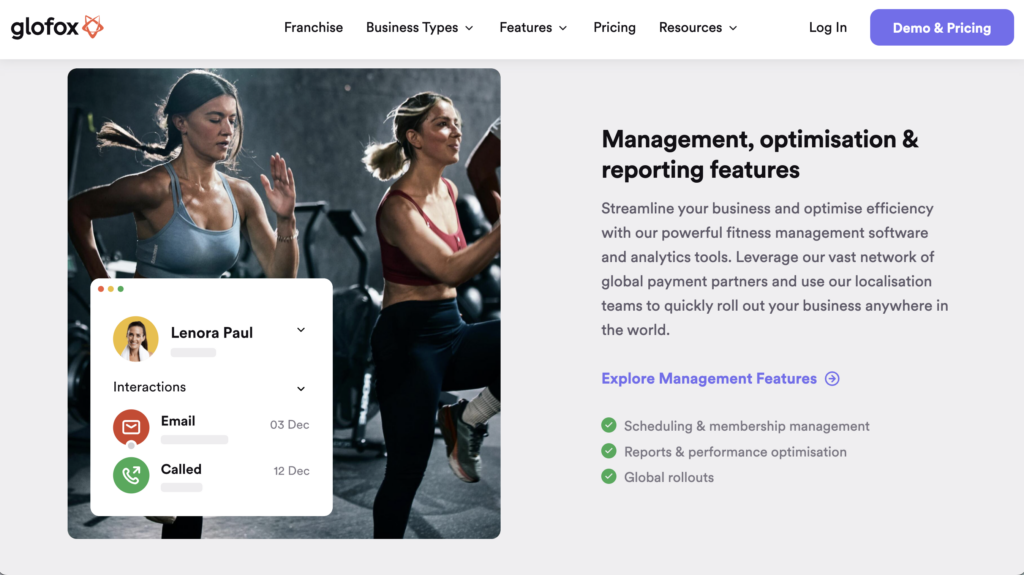 Can sell memberships, class packages, and products online
Does not offer the same depth of eCommerce features as Exercise.com
Read More: Best Glofox Alternative
#7 Pike13 Gym Ecommerce Software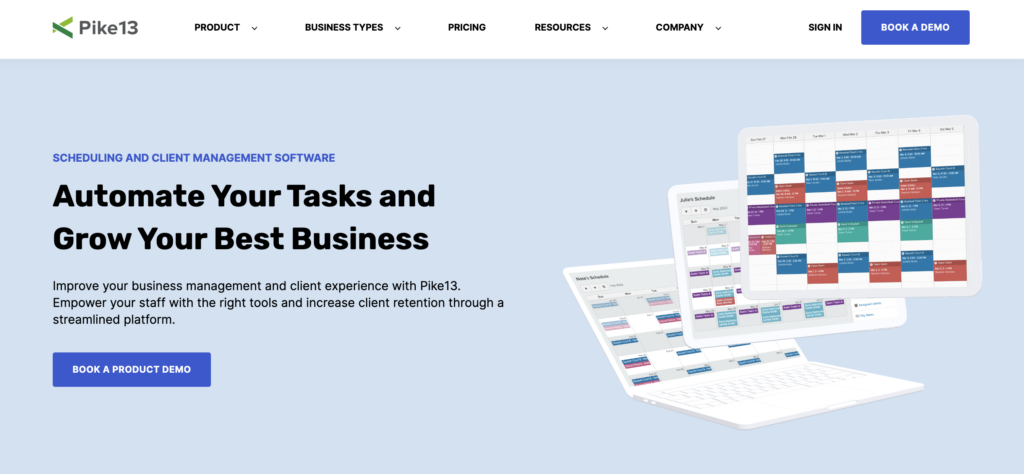 Online store for selling merchandise and gift cards
Can sell class packages and memberships online
Falls short of the comprehensive eCommerce features provided by Exercise.com
Read More: Best Pike13 Alternative
Example Case Studies: How Gym Owners Utilize Gym ECommerce Software with Exercise.com
In the next sections, we'll delve into specific case studies showcasing how gym owners and fitness professionals utilize eCommerce software, followed by frequently asked questions about gym eCommerce software. We'll wrap up by discussing why Exercise.com is the top choice for your gym's eCommerce needs. Exploring real-life scenarios is one of the best ways to understand the practical benefits of gym eCommerce software. Here are some illustrative case studies based on Exercise.com's platform.
Case Study #1: Selling Personal Training Packages
Imagine a gym owner, Jack, who wants to sell personal training sessions online. With Exercise.com, Jack can create various personal training packages tailored to different fitness levels and goals. He can set prices, manage availability, and members can buy directly from the gym's custom-branded app or website. This not only provides convenience for members but also opens up a new revenue stream for Jack's gym.
Read More: Best Gym Software with Personal Training Management
Case Study #2: Monetizing Digital Workout Plans
Sarah, a fitness professional, wants to sell custom workout plans to members and non-members alike. Exercise.com's eCommerce functionality allows Sarah to create and price her workout plans, then sell them directly on her gym's custom-branded app or website. This approach diversifies her income and reaches a broader audience beyond her local community.
Read More: Best Gym Workout Plan Sales Software
Case Study #3: Selling Branded Gym Merchandise Online
A mid-sized gym wants to boost its brand visibility and additional revenue by selling branded gym merchandise like t-shirts, water bottles, and workout equipment. Using Exercise.com, they can easily set up an online store on their custom-branded app or website, managing inventory and sales seamlessly.
Read More: Best Gym Digital Product Software
Case Study #4: Offering Online Fitness Assessments
A fitness studio wishes to offer online fitness assessments for remote clients or those interested in gauging their fitness level before signing up for a membership. With Exercise.com, the studio can create and sell various fitness assessments online, providing detailed results and recommendations so that when a given fitness assessment is taken then a particular workout plan, workout group, or fitness challenge is recommended.
Read More: Best Gym Fitness Assessment Software
Case Study #5: Selling Group Fitness Class Packages
A boutique fitness studio specializes in high-intensity group fitness classes. They decide to sell class packages online, providing discounts for bulk purchases to incentivize consistent attendance. With Exercise.com, the studio can effortlessly manage this offering, providing easy booking and scheduling for their clients.
Read More: Best Gym Online Group Software
Each of these case studies demonstrates how Exercise.com's robust eCommerce features can enhance revenue streams while providing added convenience to gym members and clients.
How Does Gym ECommerce Software Benefit My Fitness Business?
Gym eCommerce software expands your business opportunities beyond the physical confines of your fitness center. With it, you can sell products and services online, reach a larger customer base, and provide convenience for your existing members. It opens up multiple revenue streams and helps in diversifying your income.
Can I Sell Both Physical and Digital Products with Gym ECommerce Software?
Yes, most gym eCommerce software, including Exercise.com, allows you to sell both physical and digital products. This means you can sell merchandise, equipment, workout plans, online courses, and more, directly from your custom-branded app or website.
Read More: Best Gym Digital Product Software
How Can I Manage Inventory with Gym ECommerce Software?
Gym eCommerce software typically comes with inventory management features. You can track product availability, receive low stock alerts, and manage orders efficiently. This ensures that your eCommerce operations run smoothly and your customers receive their orders promptly.
Read More: Best Gym Software with Inventory Control
Can Gym ECommerce Software Handle International Transactions?
Yes, most gym eCommerce software platforms, like Exercise.com, can handle international transactions. They typically support multiple currencies and various payment gateways to facilitate worldwide sales. This is particularly important if you offer digital products or services that can be accessed by clients anywhere in the world.
Does Gym ECommerce Software Support Discount Codes and Promotions?
Absolutely. Gym eCommerce software often includes features to create discount codes, run promotional campaigns, and offer special pricing for members or during specific periods. This can help boost sales and attract new customers to your fitness business.
Read More: Best Gym Coupon Code Management Software
How Does Gym ECommerce Software Enhance Member Experience?
By offering a seamless online shopping experience, gym eCommerce software enhances member satisfaction. Members can conveniently purchase products, book classes, or access digital services anytime, anywhere. This increases their engagement with your brand and can lead to higher retention rates.
Can I Integrate Gym ECommerce Software with My Existing Gym Management System?
Yes, many gym eCommerce software solutions can integrate with existing gym management systems. Exercise.com, for example, is a comprehensive platform that combines gym management, workout software, custom-branded apps, and eCommerce functionality, ensuring all your business operations are in sync.
Don't Miss Out On the Best Gym ECommerce Software
In conclusion, the fitness industry is evolving rapidly, and your business should too. With the right gym eCommerce software, you can streamline your operations, expand your market reach, and create an exceptional experience for your members. Whether you're selling merchandise, workout plans, or online classes, a robust platform like Exercise.com can make a huge difference in your growth and success.
Don't miss out on the potential of gym eCommerce. Now is the time to leverage technology to enhance your business and take it to new heights. Remember, the right software does more than just facilitate sales—it becomes an integral part of your brand, driving customer engagement and loyalty.
Ready to take the next step? Book a demo with Exercise.com today and discover how our gym eCommerce software can revolutionize your fitness business.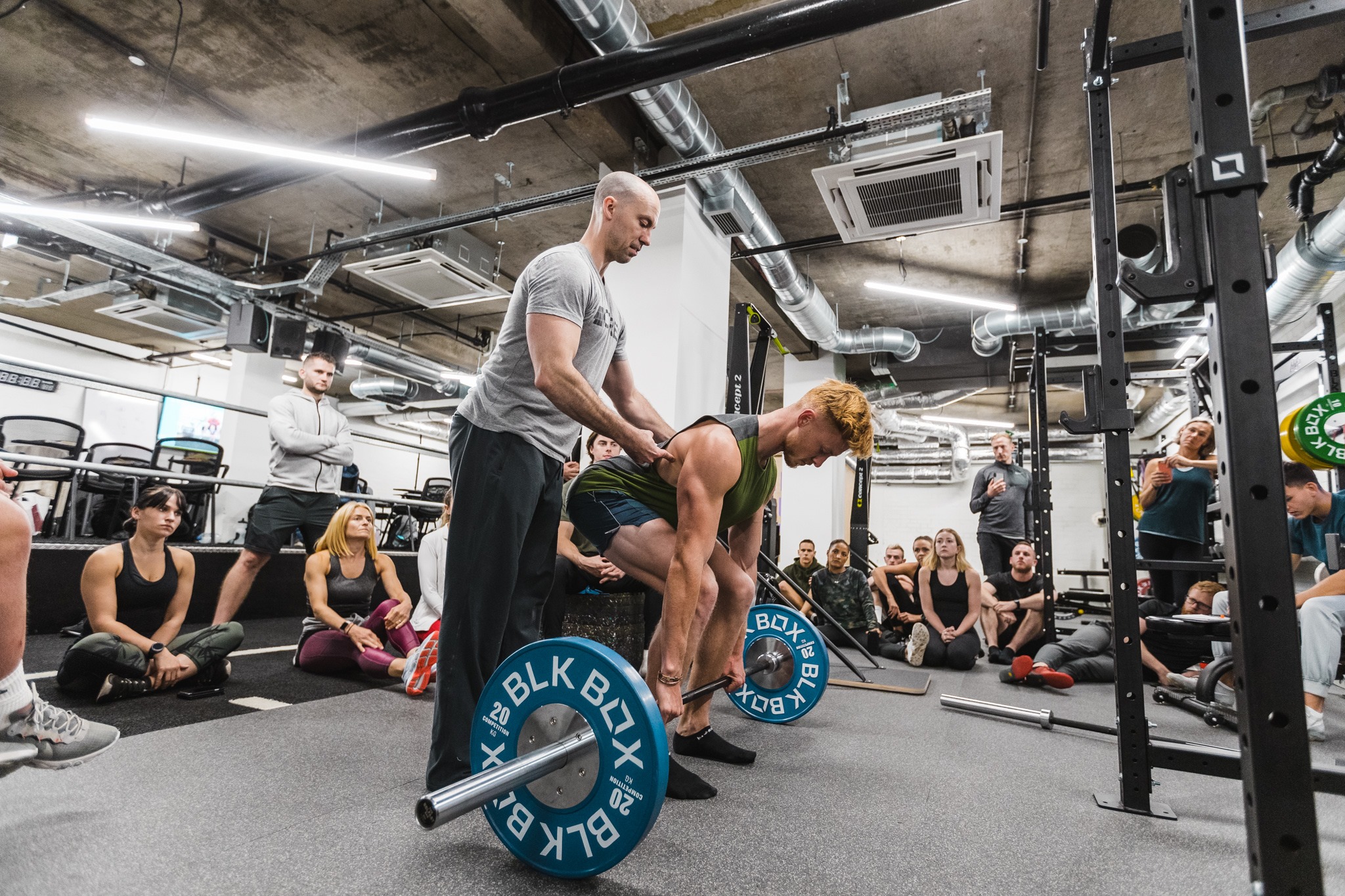 Exercise.com makes my life easier by providing an all-in-one solution and the opportunity to help those who otherwise would never have access to my programming!
Tony Gentilcore
Founder, Core Online
Read More: