Home
35 Best Online Resources for Fitness Professionals
35 Best Online Resources for Fitness Professionals
Get the Basics…
It is important to find information online and on websites that is based on research and is factual.
There are numerous websites that provide articles, helpful tips, videos, resources, and even fun information for exercise and fitness professionals.
Bookmark the websites in this article or follow them on social media for easy reference.
The internet has a wealth of online resources for fitness professionals. Sometimes it can be difficult to distinguish factual and reputable information from myths and misconstrued information. Always check the credentials of the website and/or author, refer back to the research, or review the information yourself to determine if it's reliable.
Here are 35 of the best fitness websites for exercise and fitness professionals. These websites are informative, engaging, and full of online personal training resources. Be sure to bookmark these websites for future use.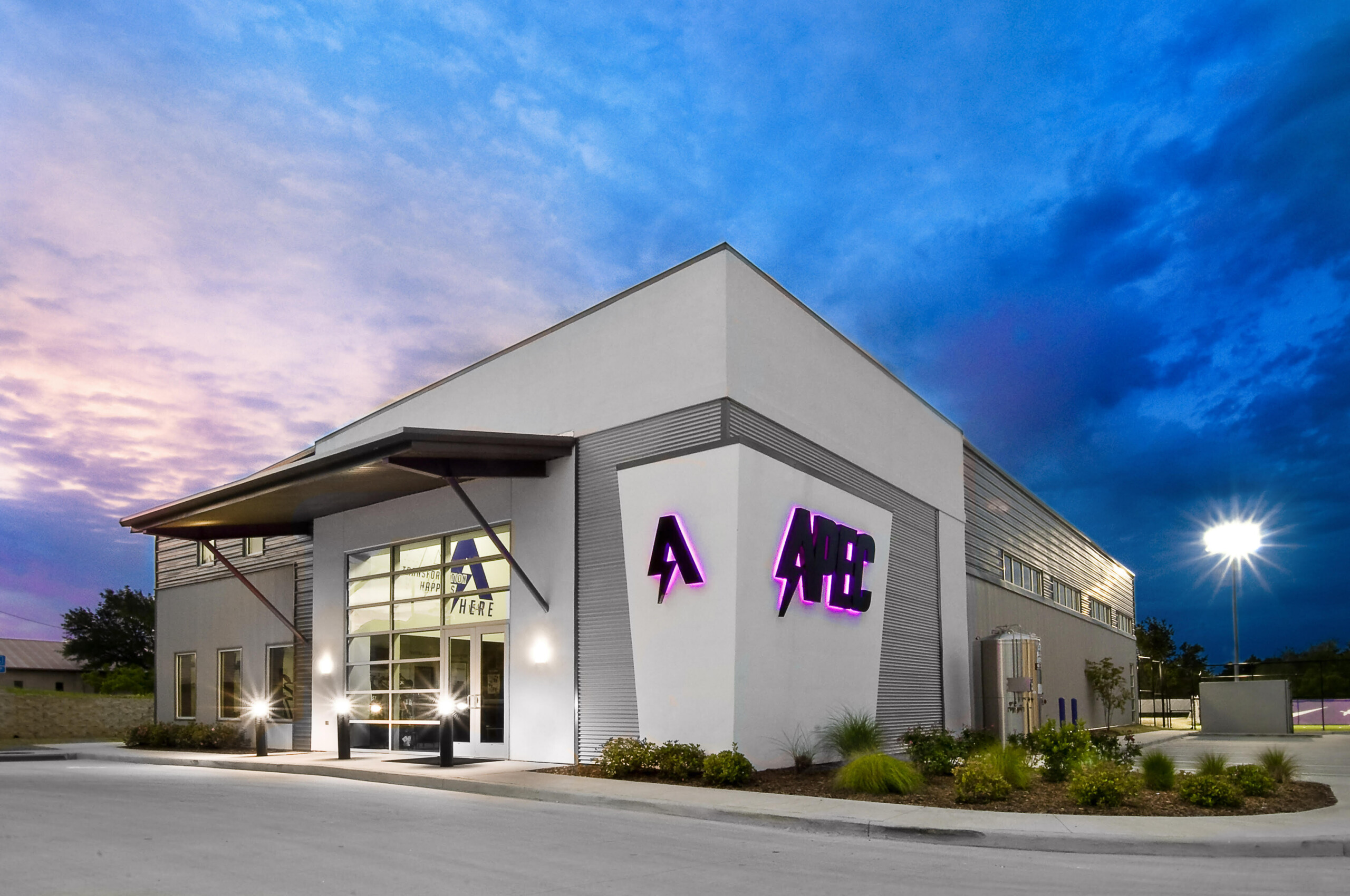 Exercise.com is simply the best. We were using three or four different apps or softwares to do what we can now do all in one with the Exercise.com platform.
Brandon Stroupe
Founder and President, APEC Sports Performance
If you are interested in learning how Exercise.com can help you manage your fitness business better, schedule a demo today.
Health and Fitness Organizations
#1 – ACE Fitness
ACE (American Council on Exercise) Fitness is one of the best websites for fitness professionals. This comprehensive website has a wealth of resources for personal trainers, including information about certifications, continuing education, an exercise library, and a blog.
They have a large exercise database with the ability to sort exercises by body part, difficulty level, or by the equipment needed. The exercises include detailed instructions and pictures. They also have some exercise videos in the library.
ACE also has a healthy living blog, with topics like business, aging, youth, behavior change, and nutrition. They also have a "tools and calculators" page with a number of tools and calculators for personal trainers, including a BMI calculator, percent body fat calculator, risk assessment tool, and more.
You can sign up for their free email with tips, news, recipes, and workouts from the healthy living blog website. They also have a site with healthy recipes.
For personal trainers or those who are curious about becoming a certified personal trainer, ACE also has information about its personal training certification, continuing education credits (CECs), and career support resources.
#2 – ACSM
ACSM (American College of Sports Medicine) is one of the leading organizations that certifies fitness professionals and promotes physical activity across the US. Their website has position stands and information about certifications.
ACSM has all of its position stands posted online, which include detailed evidence-based information about topics like exercise prescription, children and physical activity, chronic diseases and exercise, safe exercise, and weight management.
The website also has information about their personal training certification and continuing education units (CEUs), upcoming conferences, policy briefs and advocacy, and membership details.
#3 – Cooper Institute
The Cooper Institute was founded in 1970 by Kenneth Cooper, who is known as the "Father of Aerobics." They are one of the leading organizations when it comes to research on exercise and physical activity. They take research-based information and translate it into strategies that improve health.
The website has more information about their current research as well as links to their past published research. The Cooper Institute website also has a blog with a variety of topics including youth fitness, nutrition, and fitness tips. They also have a free email newsletter that anyone can sign up for.
#4 – IHRSA
The International Health, Racquet, and Sportsclub Association website has a section on their website dedicated to "improving your club" with many topics that would be useful to exercise and fitness professionals. Topics include leadership, marketing, fitness programming, technology, legal, equipment, staffing, and more.
IHRSA also collects data and posts blogs on a variety of topics from that data collection. For example, there are recent articles on understanding Millenials as gym users and key insights from personal training clients.
#5 – NASM
The NASM (National Academy of Sports Medicine) website mostly has information about their personal training certifications, specialty certifications, and continuing education opportunities. However, they also have a section with personal trainer resources, including a blog, insurance information, a job board, magazine, and downloadable files.
The downloadable files are a wealth of information for personal trainers. There are assessment forms (including a PAR-Q form), programming design and templates, conversion charts one-repetition maximum (1-RM), and webinars.
#6 – NSCA
The NSCA (National Strength and Conditioning Association) website has videos and articles on a variety of topics like career development, professional development, best practices and recommendations, exercise technique, and coaching. They also have podcasts and specialty courses.
The exercise technique videos focus on a specific exercise and give detailed instructions and tips for correct form and technique for that individual exercise. The NSCA Coaching podcast would be a good resource for strength and conditioning coaches/specialists to hear advice from experts.
There is also information about the NSCA certifications, continuing education opportunities, and professional development opportunities like a job board and informational articles.
Nutrition Resources
#7 – Eatright.org
Eatright.org is the website of the Academy of Nutrition and Dietetics, which is the professional organization for registered dieticians. This should be one of your first stops for nutrition and healthy eating information because the articles on this website are written by registered dieticians.
Eatright.org would be a great place to send your clients if they have questions about nutrition or want to read more on their own time. The articles are divided into food, health, or fitness topics and they are short and informative.
#8 – ISSN
The ISSN (International Society of Sports Nutrition) website is a great resource on sports nutrition, including sports nutrition position stands like protein and exercise, nutrient timing, dieting and body compositions, and supplements/ergogenic aids. There is also information about their certifications which are great for fitness professionals who enjoy sports nutrition and have some additional nutrition training.
#9 – Choose MyPlate
The Choose My Plate website is the USDA (United States Department of Agriculture) webpage for the MyPlate graphic. MyPlate is the graphic representation of what our plate should look like at every meal and includes the five food groups (fruits, vegetables, grains, dairy, and protein).
There are also a variety of healthy eating resources available on the Choose MyPlate website like infographics, videos, toolkits, and quizzes. The "Ten Tips" series has one-page handouts on the food groups and healthy eating tips for various audiences, including some in Spanish.
#10 – Examine.com
Examine.com is not backed by a professional or governmental organization but includes a team of scientists who research an extensive number of nutritional supplements. They use evidence-based information to present the facts and are not affiliated with any supplement companies or industries.
The information on supplements is summarized, easy to understand, and they also link back to the original scientific references. This is a good website to refer clients to if they ask questions about supplements or for personal trainers to learn more about supplements.
Government Organizations and Resources
#11 – Physical Activity Guidelines
The Physical Activity Guidelines are part of the US Department of Health and Human Services, which provides evidence-based guidance to help Americans improve their health with physical activity. The Physical Activity Guidelines are the foundation for exercise recommendations and programming.
There is a campaign called Move Your Way with fact sheets, videos, posters, and interactive tools that personal trainers might find useful for sharing with clients. A free partner promotion toolkit with media messages and pictures is also available for anyone to use.
#12 – National Institute on Aging
The National Institute on Aging is part of the National Institute of Health and provides information specific to older adults. Exercise and physical activity are just one of the topics covered. There is also information about caregiving, chronic health conditions, healthy living, and end of life issues.
The exercise and physical activity section includes a number of topics that would be helpful for working with older adults, including:
Balance information and exercises
Flexibility information and exercises
Strength and endurance information and exercises
Motivation
Safety while exercising
Go4Life exercise videos
#13 – USDA
The USDA (United States Department of Agriculture) has mostly nutrition information on their website, but they do have one section dedicated to physical activity. The audience for these materials is geared more toward limited-resources audiences and families. They have information for physical activity for children, physical activity with disabilities, and indoor physical activity.
Business and Marketing for Fitness Professionals
#14 – 25 Personal Training Marketing Ideas to Get More Clients
This article by the AFPA (American Fitness Professionals and Associates) has helpful tips on how to build a client base, engage with clients, and market yourself as a personal trainer. The tips are simple and straightforward but helpful for personal trainers looking to grow their businesses.
#15 – 17 Tips for a Successful Personal Training Business
This is another article by AFPA that focuses on tips for how to run and manage a personal training business. This is a great list for any experienced or new personal trainer. AFPA has other helpful resources and articles on its fitness sites.
Fun Websites for Personal Trainers
These websites may not be from a professional organization or governmental organization, but the information they have is mostly factual. It would still be a good idea to check their sources and assess if the information that you are reading is reliable and factual.
#16 – ExRx.net
ExRx.net is also known as exercise prescription on the internet and is a resource for fitness professionals, coaches, and fitness enthusiasts. This is a no-frills website that has a large exercise library, fitness assessment descriptions and calculators, and reference articles. They have a large number of fitness assessment calculators with the standards and results that are linked back to the scientific references.
Exrx.net has a wealth of resources that personal trainers would find useful. Even though it is not a professional organization or governmental organization, the website does reference research articles and professional organizations often.
#17 – Look Great Naked
Look Great Naked is the website of Brad Schoenfeld, who is known as "the hypertrophy specialist." He is a PhD and certified strength and conditioning specialist (CSCS) and his expertise is in body composition (gaining muscle tissue and losing fat tissue).
This website has a fitness blog, a number of fitness articles, books, fitness downloads, and a link to subscribe to his free newsletter. Many of his articles deal with losing fat, gaining muscle, biomechanics, exercise technique, and more.
#18 – PopSugar Fitness
While Popsugar Fitness is a fun website and not necessarily research-based, they do connect a lot of their topics to research and rely on quotations from experts to support many of their articles. They have a large variety of interesting and unique topics and use pictures and slideshows on the website.
#19 – 12-Minute Athlete
The 12-Minute Athlete website is one of many fitness sites that has HIIT (high-intensity interval training) workouts. The 12-Minute Athlete workouts are appealing because they improve functional fitness with calisthenics and cross-training programs that are 12 minutes. They also have a mobile app, recipes, and workout programs that last six weeks or longer.
#20 – Bayesian Bodybuilding
Bayesian Bodybuilding was developed by Menno Henslemans, who is an international speaker, online physique coach, and scientific researcher. Menno Henselmans's website says that "education and training are the pillars of my life" and that mantra helps guide his passion for fitness.
Some of the information on his website is more geared toward an advanced bodybuilding or strength training audience but also includes articles and topics that would be appropriate for any fitness or nutrition enthusiast. Bayesian Bodybuilding has articles, podcasts, videos, recipes, and links to his online coaching programs.
#21 – Fitness Blender
Fitness Blender has free workout videos and free resources for every fitness level. They also have recipes, weight loss resources, meal plans, workout programs, and a fitness blog. The free videos and resources might help your clients stay active on the days when they are not training with you, or if they are traveling but still want to workout.
#22 – Fit Bottom Girls
Fit Bottom Girls was started as a blog by two certified fitness professionals and has morphed into an extensive website. They also have sections dedicated to moms (Fit Bottom Mamas), healthy eating (Fit Bottom Eats), and emotional and mental health and wellness (Fit Bottom Zen).
The Fit Bottom Girls mantra is that "fit bottoms come in all shapes and sizes and you are more than the number on the scale." They have blogs, articles, videos, workouts, and a podcast. Fit Bottom Girls reaches over a million women (and men) each month.
#23 – Nerd Fitness
The homepage for the Nerd Fitness website says, "We help nerds, misfits, and mutants lose weight, get strong, and get healthy permanently." They have a ton of before and after photos showing success stories of "nerds" who have used the workout programs, nutritional guides, support, and accountability from this website.
The Nerd Fitness Academy is a six-month course with three modules, workout routines, and a supportive community to help everyone meet their health, fitness, and weight goals. This fun website has free tools, like guides, files, and articles, available to those who provide their email address.
Social Media Accounts for Personal Trainers
#24 – Dr. Jonathan Mike on Instagram
Dr. Jonathan Mike is an NSCA CSCS (certified strength and conditioning specialist) and CPT (certified personal trainer), professor, writer, author, and speaker. His Instagram username is drjmike and he posts regularly on a variety of fitness topics. His posts focus on muscles and muscle groups, training consideration, nutrition, strength training form/technique, and eccentric training.
Many of his posts target a specific area, muscle, or muscle group (for example, the hamstrings) with detailed information about a muscle or muscles, plus short videos of exercises to work the muscle or muscles. Many of the exercises are unique and not the typical exercises you would consider for training that muscle group.
#25 – Jillian Michaels on Instagram
Jillian Michaels is very well-known in the fitness world. Her Instagram username is jillianmichaels. Her Instagram page has motivational quotes, workout ideas, and videos.
She also has a website with a store to buy her books or DVDs, a link for her podcast, or a link to her fitness blog. Jillian Michaels also has an app with her DVD library, workout plans, meal plans, and community support.
#26 – Reddit Personal Training community
Reddit is a forum for individuals to post questions, comments, or advice, as well as respond to others' posts. The personal training community page on Reddit has posts from users on their experiences, advice, questions, tips, or ideas in a community of other personal trainers.
#27 – MoveU on Instagram
MoveU is a program that is designed to help users "discover the root cause of their pain and imbalances — then make significant improvements to their movement, posture, and self-confidence through online videos."
Founded by Dr. Mike Wasilisin (a chiropractor) and Andrew Dettelbach (known on Instagram as moveushirtlessdude), MoveU's program has been touted by many as the solution to their various aches and pains. The company's Instagram is filled with entertaining and informational videos about body mechanics.
#28 – Tony Gentilcore on Instagram
Tony Gentilcore is an expert in the fitness world and manages his own fitness facility in Boston called Core. His Instagram username is tonygentilcore. Tony's mantra is "heavy things won't lift themselves."
His Instagram page has exercises with videos and instructions, helpful tips and tricks for personal trainers, recommendations, and resources. His webpage has a blog, links to his recent articles and media, and a link to products and services that anyone can purchase, like The Complete Trainers Toolbox.
Fitness Business Software
#29 – Exercise.com
Exercise.com offers an all-in-one fitness business software with everything you need to manage your clients, manage workouts, and collect payments. Also included are e-commerce options, an extensive exercise library, and assessment tracking.
The Exercise.com website also has workout plans and articles on a variety of topics that would be of interest to personal trainers, like certifications, engaging clients, continuing education, and more.
Exercise enthusiasts can use Exercise.com to create workout plans, simplify workout logging, use assessment data to learn and improve, and engage with a certified personal trainer.
If you've ever asked yourself, "How do I create a successful online fitness business?" fitness business management software is a great place to start.
Other Notable Personal Training Resources
#30 – Active.com
Active.com is a great resource for runners, active families, or anyone who wants to increase their level of physical activity. The website has an option to search for local events, like 5Ks or 10Ks, that you can participate in or pass along to clients. Some races have their registration available through Active.com.
For runners, they have training plans for couch to 5k, 5k, 10k, half-marathon, and marathon races. They also have cycling tips and sprint triathlon training information. These are great resources to help your clients meet their running and fitness goals.
#31 – Hal Higdon
Hal Higdon is a renowned runner having competed in the Olympic trails numerous times, as well as the Boston Marathon. Runners everywhere use his training plans to prepare for their races and meet their fitness goals.
His website includes training plans, tips, and information for any race length, from a 5K to a marathon. The training plans even include more specific plans for beginners/novice runners, intermediate runners, and advanced runners, as well as walkers.
#32 – Human Kinetics Store
Human Kinetics is a physical activity and health publisher and the Human Kinetics Store is where you can purchase its publications. The store has an extensive selection of e-books, hard copy books, continuing education opportunities, textbooks, journals, and webinars.
The topics for publications and materials include a wide range of sports, healthy eating, active aging, physical education, and recreation resources. If you are looking for a textbook, e-book, or continuing education resources, this is definitely a one-stop-shop for you.
#33 – LiveStrong.com
When you google any number of health, fitness, exercise, or nutrition topics, Livestrong.com is bound to be in the top results as one of the best fitness websites. They have an extensive collection of articles and slideshows on fitness, weight management, nutrition, healthy living, MyPlate, and more. They also have recipes and calculators on their fitness website.
#34 – Stack
Stack is geared for an athlete audience. The motto is "for the athlete, by the athlete." Stack has resources split by training, nutrition, sport-specific, and other resources with videos, articles, and recipes. The articles are a mix of informative or trending topics, strength and conditioning information for athletes, latest news, and featured expert articles.
#35 – Functional Movement Screening
The Functional Movement Screening (FMS) is a popular, simple, and effective assessment used across the world with athletes and active individuals. The FMS assesses the quality of movement with an emphasis on mobility and stability to help determine movement patterns that might be harmful or increase the risk of injury. It also helps detect pain throughout the body.
The best way to continuously improve as a personal trainer is to continuously educate yourself. By using the sources listed above to grow your knowledge of fitness and nutrition, you are doing your part to ensure that your clients are being trained using the most up-to-date information that you can find.
If you're interested in learning how Exercise.com can help you manage your fitness business better and help you grow as a personal trainer, schedule a demo today.
References:
Tyler Spraul
is the director of UX and the head trainer for Exercise.com. He has his Bachelor of Science degree in pre-medicine and is an NSCA-Certified Strength and Conditioning Specialist® (CSCS®). He is a former All-American soccer player and still coaches soccer today. In his free time, he enjoys reading, learning, and living the dad life.