50+ Gym Juice Bar Ideas in 2023
Discover the best gym juice bar ideas! Get different gym juice bar design concept ideas as well as different gym juice bar ideas for ingredients, menu options, and more.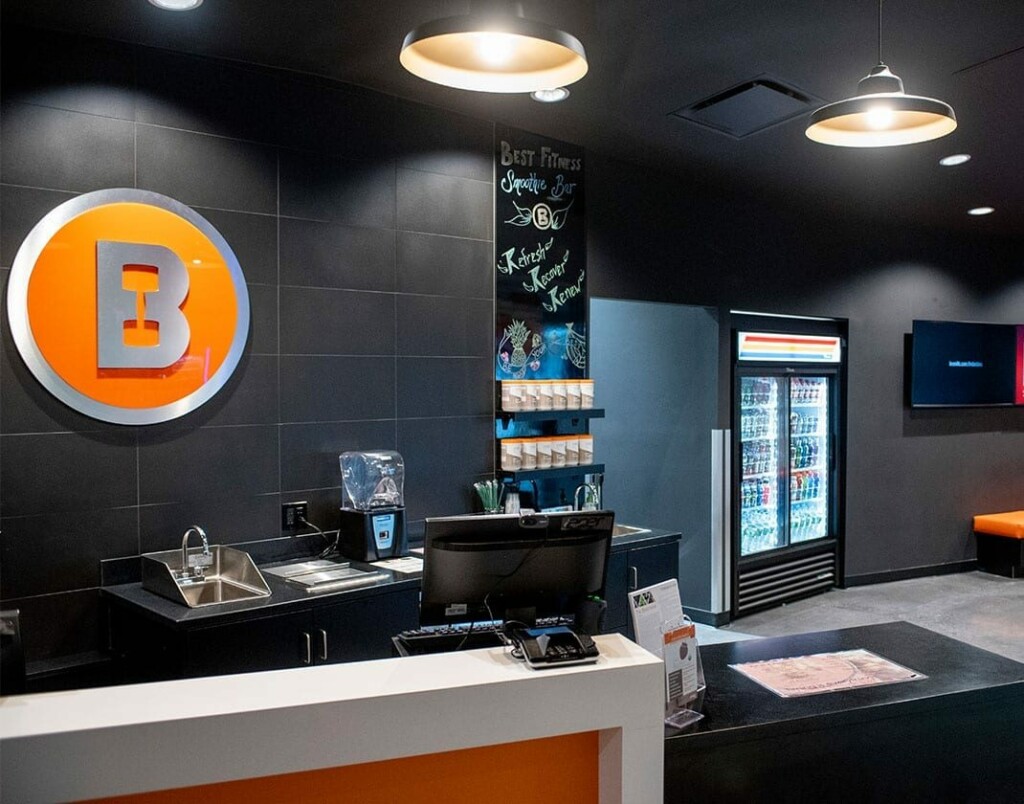 Then see how Exercise.com, the best gym management software platform, can assist you in implementing and managing your gym juice bar to streamline your gym business operations and maximize the ROI. Learn how to market nutrition services at a gym to really expand your gym's member LTV (without expanding their waistlines!).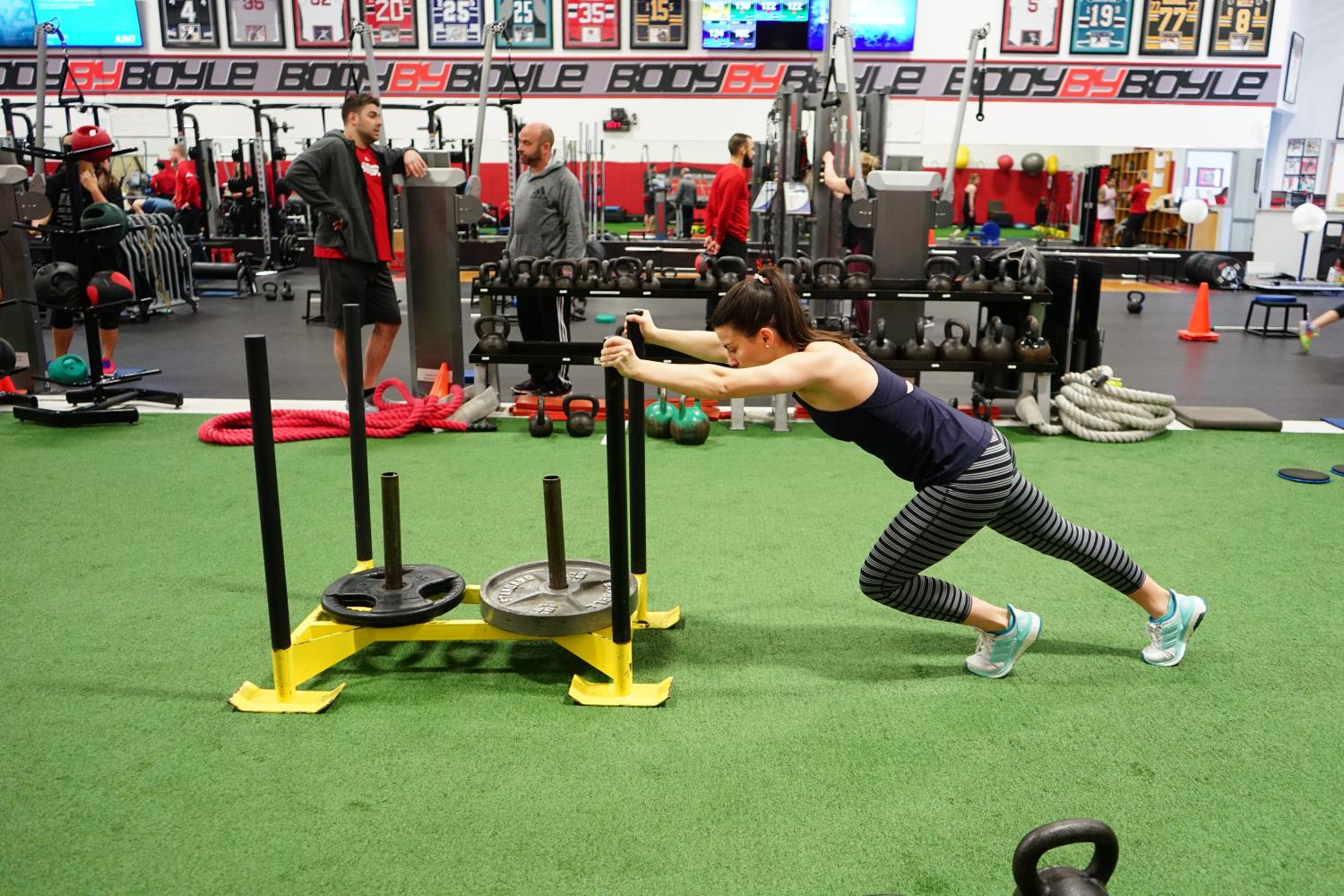 "The Exercise.com team is amazing, and their all-in-one software is more than we ever expected! All of this is made possible by a high-quality team."
Mike Boyle
Co-Founder, MBSC
Want to learn more?
Juice Up Your Gym: Creative Gym Juice Bar Design Ideas
Here are 22 different juice bar design concepts that would work well in a gym:
Energizing Oasis: Create a vibrant and refreshing juice bar with a tropical theme, using bright colors, bamboo accents, and tropical plants to evoke a sense of energy and relaxation.
Modern Industrial: Embrace a sleek and minimalist design with exposed brick walls, metal accents, and clean lines to create a contemporary juice bar atmosphere.
Nature-inspired Retreat: Bring the outdoors in with a nature-inspired design featuring wooden elements, living green walls, and natural textures to create a calm and rejuvenating space.
High-Tech Hub: Incorporate modern technology into your juice bar design with touch screen menus, interactive displays, and charging stations for a futuristic and cutting-edge atmosphere.
Rustic Charm: Create a cozy and rustic ambiance with reclaimed wood, vintage signage, and cozy seating arrangements to evoke a warm and welcoming feeling.
Fresh and Clean: Opt for a clean and minimalistic design with white and light-colored interiors, glass display cases, and sleek countertops for a fresh and hygienic look.
Beach Resort Vibe: Capture the essence of a beach resort with a juice bar design that includes bamboo furniture, surfboard displays, and beach-themed artwork.
Zen Garden: Create a serene and tranquil space with a Zen garden theme, incorporating elements like a small indoor waterfall, bonsai trees, and calming colors to promote relaxation.
Fitness-inspired: Showcase the gym's fitness focus by incorporating elements such as barbell-shaped lighting fixtures, gym equipment displays, and motivational quotes on the walls.
Greenhouse Oasis: Design the juice bar as a mini greenhouse with floor-to-ceiling glass windows, hanging plants, and a lush botanical environment to create a refreshing and natural atmosphere.
Artistic Expression: Infuse creativity into the juice bar design with unique artwork, murals, and sculptures that reflect the gym's personality and inspire conversation among customers.
Vintage Elegance: Create a vintage-inspired juice bar with antique furniture, vintage signage, and classic light fixtures for a touch of elegance and nostalgia.
Futuristic Fusion: Combine modern and futuristic elements with neon lighting, holographic accents, and geometric shapes to create an innovative and visually striking juice bar design.
Scandinavian Simplicity: Embrace the minimalist and functional style of Scandinavian design with clean lines, light wood tones, and cozy seating arrangements for a calming and inviting space.
Urban Industrial: Utilize exposed brick walls, metal accents, and raw materials for an urban and industrial-inspired juice bar design that exudes an edgy and contemporary vibe.
Tropical Paradise: Transport customers to a tropical paradise with palm leaf wallpaper, rattan furniture, and vibrant colors to create a lively and tropical ambiance.
Sports-themed: Showcase the gym's sports focus with sports memorabilia, jerseys, and sports equipment displays integrated into the juice bar design to appeal to sports enthusiasts.
Art Deco Elegance: Embrace the glamour and sophistication of the Art Deco era with ornate lighting fixtures, geometric patterns, and luxurious materials for a stylish and upscale juice bar experience.
Farm-to-Table Concept: Highlight the use of fresh and locally sourced ingredients with a farm-to-table-inspired juice bar design featuring chalkboard menus, rustic wooden furniture, and produce displays.
Underwater Oasis: Create an underwater-themed juice bar with blue lighting, wave-inspired patterns, and aquariums to evoke a sense of tranquility and serenity.
Pop Culture Retro: Pay homage to the past with a retro-inspired juice bar design featuring nostalgic pop culture references, vintage arcade games, and neon signage for a fun and nostalgic atmosphere.
Wellness Spa Retreat: Design the juice bar as a wellness sanctuary with calming colors, soft lighting, and comfortable seating areas to promote relaxation and rejuvenation.
Exercise.com can assist gym owners with designing and managing their juice bar operations by offering features within the gym management software that help track inventory, manage recipes, monitor sales, and analyze customer preferences. This helps streamline operations, enhance customer experience, and optimize profitability. Use the best gym software with nutrition management to make managing your gym and juice bar seamless—you could even integrate juice bar sales right into your custom branded fitness apps, and then offer nutrition tracking and macro guides for sale!
Read More:
Gym Juice Bar Ideas for Recipes, Smoothies, and More
Not sure what to add to your gym's juice bar menu? Check out this big list of juice bar ideas for a gym:
Protein Power Shake: A nutritious blend of protein powder, almond milk, banana, and almond butter for post-workout recovery.
Green Goddess Smoothie: A refreshing mix of spinach, kale, pineapple, and coconut water packed with vitamins and minerals.
Muscle Builder Smoothie: A high-protein combination of Greek yogurt, berries, and almond milk to support muscle growth and recovery.
Energy Booster Shot: A concentrated shot of ginger, lemon, and cayenne pepper to provide a natural energy boost.
Superfood Detox Juice: A detoxifying blend of beetroot, carrot, ginger, and lemon to cleanse and rejuvenate the body.
Immunity Elixir: A potent mix of orange, lemon, turmeric, and honey to boost the immune system.
Tropical Paradise Smoothie: A tropical medley of mango, pineapple, coconut water, and spinach for a refreshing post-workout treat.
Berry Blast Smoothie: A blend of mixed berries, Greek yogurt, and almond milk for a delicious and antioxidant-rich drink.
Espresso Protein Shake: A combination of cold brew coffee, protein powder, and almond milk for a pre-workout energy boost.
Peanut Butter Banana Smoothie: A classic combination of banana, peanut butter, and almond milk for a creamy and protein-packed drink.
Recovery Refuel Shake: A mix of chocolate protein powder, almond milk, and oats to replenish energy and aid in muscle recovery.
Almond Joy Smoothie: A guilt-free indulgence with almond milk, cocoa powder, shredded coconut, and a hint of almond extract.
Green Machine Juice: A blend of spinach, cucumber, celery, green apple, and lemon for a nutrient-dense green juice.
Matcha Power Smoothie: A vibrant blend of matcha green tea powder, banana, almond milk, and honey for a boost of antioxidants.
Blueberry Bliss Smoothie: A delicious combination of blueberries, Greek yogurt, almond milk, and a touch of honey.
Minty Mojito Mocktail: A refreshing mocktail with fresh mint, lime juice, sparkling water, and a hint of agave syrup.
Chia Seed Pudding Parfait: A protein-rich chia seed pudding layered with fresh fruit and granola for a filling and nutritious snack.
Cucumber Mint Cooler: A hydrating blend of cucumber, mint, lime juice, and coconut water to cool down after a workout.
Acai Bowl: A superfood bowl topped with granola, fresh fruit, and a drizzle of honey for a nutrient-packed breakfast or snack.
Turmeric Latte: A warming and anti-inflammatory drink made with turmeric, almond milk, cinnamon, and a touch of honey.
Ginger-Beet Juice: A vibrant juice made with beets, ginger, carrot, and orange for a natural energy boost.
Hydrating Watermelon Slushie: A refreshing slushie made with watermelon, lime juice, and a splash of coconut water.
Pineapple Coconut Smoothie: A tropical blend of pineapple, coconut milk, and banana for a creamy and refreshing drink.
Chocolate Banana Protein Smoothie: A decadent smoothie made with chocolate protein powder, banana, and almond milk.
Spinach and Avocado Smoothie: A creamy green smoothie made with spinach, avocado, banana, and almond milk.
Lemon Ginger Zinger: A zesty and invigorating blend of lemon, ginger, honey, and water to revitalize the body.
Cherry Vanilla Protein Shake: A delicious shake made with cherries, vanilla protein powder, almond milk, and a hint of almond extract.
Kiwi Berry Blast Smoothie: A vibrant smoothie packed with kiwi, mixed berries, spinach, and coconut water for a burst of flavor.
Mango Tango Smoothie: A tropical delight made with mango, Greek yogurt, coconut milk, and a squeeze of lime.
Chocolate Mint Protein Shake: A refreshing shake with chocolate protein powder, almond milk, fresh mint leaves, and a hint of vanilla extract.
Pumpkin Spice Smoothie: A seasonal treat made with pumpkin puree, spices, almond milk, and a sprinkle of cinnamon on top.
Orange Carrot Turmeric Juice: A vibrant juice blend of oranges, carrots, turmeric, and ginger for a tangy and immune-boosting drink.
Cinnamon Apple Pie Smoothie: A guilt-free indulgence with apple, cinnamon, oats, almond milk, and a touch of maple syrup.
Watermelon Mint Lemonade: A refreshing and hydrating lemonade infused with fresh watermelon and mint leaves.
Vanilla Almond Latte Smoothie: A creamy and satisfying smoothie made with vanilla protein powder, almond milk, and a shot of espresso for a coffee-inspired treat.
Exercise.com can help gym owners with their juice bar operations by providing tools to track inventory, manage recipes and ingredient lists, and create custom menus within the gym management software. This streamlines the process of offering a variety of delicious and nutritious drinks to gym members while ensuring efficient operations.
The Rise of Gym Juice Bars: A Convenient and Healthy Option for Fitness Enthusiasts
Gone are the days when fitness centers were just a place to sweat it out on machines or lift weights. Now, more than ever, people are looking for holistic approaches to health and wellness.
This is where gym juice bars come into play. Gym juice bars are becoming increasingly popular in fitness centers across the country.
They offer a convenient and healthy option for gym-goers looking to refuel after a workout or grab a quick snack before heading back to their daily routine. These juice bars provide an array of beverages that support post-workout recovery, pre-workout energy boosts, weight loss, muscle gain and much more.
The Importance of Nutrition for Gym-Goers
More often than not, people who frequent gyms have goals they want to achieve – whether it's losing weight, building muscle or simply maintaining their overall well-being. No matter what the goal is, nutrition plays a crucial role in achieving it.
After working up a sweat at the gym, the body needs nutrients that can help repair muscles and replenish energy stores. Additionally, consuming protein-rich foods helps build lean muscle mass while carbohydrates provide energy that can be utilized during exercise.
Juice Bars: A Convenient and Healthy Option
Gym juice bars offer these necessary nutrients in an accessible way. People can quickly grab pre-made drinks or customize their own beverages with ingredients that meet their specific dietary needs or workout goals. Moreover, unlike processed snacks or fast food options that can be found outside gym premises – which may contain unhealthy additives like sugar and saturated fat – juices from gym juice bars typically utilize fresh produce like fruits and vegetables resulting in healthier snacks overall.
Gym juice bars offer a convenient and healthy option for gym-goers seeking healthy choices to complement their fitness routines. In the following sections, we will cover in detail what exactly a gym juice bar is, its benefits, and some popular offerings that are currently available in the market.
High-Level Overview of Gym Juice Bars
Defining Gym Juice Bars and Their Purpose
Gym juice bars are a relatively new addition to fitness centers, providing customers with a convenient and healthy option for post-workout drinks. These bars typically offer fresh juices, smoothies, protein shakes, and other nutritional beverages made from natural ingredients.
The purpose of gym juice bars is to provide gym-goers with a way to replenish their bodies after a workout by supplying them with essential nutrients such as vitamins, minerals, and protein. These juice bars are usually located within the gym premises or in close proximity to it.
They are designed to cater to the needs of fitness enthusiasts who are looking for an easy and quick way to refuel their bodies after a workout. Not only do they provide customers with an efficient way of getting essential nutrients into their system but also offer an excellent opportunity for businesses owners looking to expand their revenue streams.
The Benefits of Having a Juice Bar in a Gym
There are several benefits associated with having juice bars in gyms that go beyond providing customers with convenience. One major benefit is that it can increase customer satisfaction levels significantly since it offers them another reason to come back to the gym even when they're not working out. Additionally, having a juice bar on site can help improve revenue for the business owner since beverage sales can generate significant profits not just for gyms but also complementary businesses like health food stores.
Another advantage of having juice bars in gyms is that it helps cement health-conscious branding around your business. By offering healthy drinks made from high-quality ingredients while also promoting wellness and fitness lifestyle choices means your customer base will appreciate your commitment towards health-oriented initiatives.
Examples of Successful Gym Juice Bars
Several successful gym juice bars have sprung up over the years across different locations worldwide—some notable examples include The Juice Bar, Nekter Juice Bar, and Clean Juice. These juice bars have managed to create a unique selling point by offering a range of healthy drinks that cater to different customer needs.
The Juice Bar, for example, has managed to carve out a niche by offering cold-pressed juices and smoothies made from organic fruits and vegetables. This business has expanded rapidly over the years due to its unique approach to creating fresh juices on-site daily.
Another success story is Nekter Juice Bar, which started as a small juice bar in California but is now one of the most significant national chains of juice bars in the United States. It offers an extensive range of drinks like pitaya bowls, cold-pressed juices, smoothies with plant-based protein powder options and green drinks with superfoods like chia seeds or wheatgrass.
Clean Juice is another excellent example of successful gym juice bar chains that have been expanding rapidly owing to their focus on providing organic ingredients only. The brand's commitment towards using locally sourced produce has won it praise from health enthusiasts looking for high-quality nutrient-dense drinks.
Popular Juice Bar Offerings
Ingredients Used in Gym Juice Bars
Gym juice bars offer a wide range of drinks that cater to different nutritional needs. The most popular ingredients used in these drinks include leafy greens, fruits, nuts, protein powders, and superfoods like chia seeds and acai berries. Leafy greens like spinach and kale are rich in vitamins and minerals such as vitamin C and iron.
Fruits like bananas, berries, and pineapple provide natural sugars that can help replenish glycogen stores after intense workouts. Nuts are a great source of healthy fats that help reduce inflammation and promote satiety.
Protein powders made from whey or plant-based sources like pea or soy are commonly added to smoothies for post-workout recovery or as meal replacements. Superfoods like chia seeds provide omega-3 fatty acids and fiber while acai berries offer antioxidants that protect against free radicals.
Nutritional Benefits of Popular Ingredients
The nutritional benefits of gym juice bar offerings depend on the ingredients used in each drink. For example, green smoothies made with leafy greens are high in vitamins A and K which support bone health. They also contain antioxidants that protect against cellular damage caused by oxidative stress.
Fruit-based juices offer natural sugars for energy along with vitamins C and E which boost immune function. Protein shakes made with whey or plant-based protein powders support muscle recovery after exercise by providing essential amino acids needed for muscle repair.
Recipe Ideas for Popular Drinks
Here are some recipe ideas for popular drinks offered at gym juice bars: 1) Green Smoothie: 1 cup spinach leaves, 1 cup frozen pineapple chunks, ½ banana, 1 tbsp chia seeds, 1 scoop vanilla protein powder (optional), almond milk (to desired consistency).
2) Protein Shake: 1 scoop chocolate whey protein powder, 1 cup unsweetened almond milk, ½ banana, 1 tbsp almond butter, ice. 3) Fruit Juice: 2 cups mixed berries (strawberries, blueberries, raspberries), 1 apple, ½ lemon juiced.
These drinks can be modified based on personal preferences and nutritional needs. For example, adding Greek yogurt to the green smoothie can increase protein content or replacing pineapple with mango in the fruit juice can add a tropical twist.
Superfoods
Superfoods are nutrient-dense foods that are considered to be especially beneficial for one's health and well-being. Some of the most popular superfoods include kale, blueberries, acai berries, chia seeds, and goji berries.
These foods are packed with vitamins, minerals, and antioxidants that can improve energy levels, boost immunity, and reduce inflammation in the body. Gym juice bars can incorporate superfoods into their offerings in a variety of ways.
One option is to create signature smoothies or juices that feature superfood ingredients as a key component. A popular example is the "green goddess" smoothie which typically includes kale or spinach along with other ingredients such as banana, almond milk, and peanut butter.
Another way to incorporate superfoods is by offering add-ins or boosts that customers can add to their drinks for an extra nutrition boost. Examples of add-ins include chia seeds for added fiber or goji berries for an antioxidant punch.
Vegan Options
The demand for vegan options has been steadily increasing over the past few years due to ethical concerns as well as health reasons. Many gym-goers follow a plant-based diet and expect their gym juice bar to provide options that fit their lifestyle.
Gym juice bars can cater to this demographic by using plant-based protein sources such as pea protein or hemp protein in their drinks instead of whey protein. They can also offer non-dairy milk alternatives such as soy milk or almond milk.
Recipe ideas for vegan-friendly drinks at gym juice bars include the "protein-packed power shake" which features berries, spinach, pea protein powder, almond butter and almond milk. Another option is the "tropical paradise smoothie" which includes pineapple chunks, mango chunks, coconut water and hemp seeds.
Going green and promoting sustainability is a growing trend in the business world, including the fitness industry.
As more people become conscious of their carbon footprint, they are looking for ways to support environmentally-friendly businesses. Therefore, gym juice bars can benefit from implementing sustainability practices that reduce waste and promote eco-friendliness.
One way to do this is through composting. Composting is the process of breaking down organic material into nutrient-rich soil that can be used to fertilize plants.
By composting fruit and vegetable scraps from making juices and smoothies, juice bars can reduce waste and create a sustainable source of soil for local gardens. Another way to promote sustainability in gym juice bars is by using biodegradable cups or straws.
These plastic-free alternatives break down naturally when discarded and pose less harm to the environment than traditional plastic products. Juice bar owners can also source eco-friendly containers made from plant-based materials such as cornstarch or sugarcane fibers instead of petroleum-based plastics.
Sourcing local produce can significantly reduce a gym juice bar's carbon footprint by decreasing transportation-related emissions associated with long-distance shipping. Locally grown fruits and vegetables are fresher, have more nutrients since they have not traveled long distances or been stored for extended periods like imported produce, which may lose nutrients in transit.
Seasonal drinks offer an exciting way for gym juice bars to keep customers coming back throughout the year while incorporating fresh produce during specific times of year.
For example, during fall months when pumpkin spice takes over coffee shops worldwide, why not offer a pumpkin spice smoothie? This seasonal twist on a classic drink with fresh pumpkin puree is an excellent option for those looking for something unique but still healthy.
Another idea could be offering a citrusy drink during winter months when oranges are at their peak seasonality; this could include orange juice blended with ginger or turmeric to make it even healthier as well as a new flavor sensation. Spring and summertime could involve fruit-based drinks such as a refreshing watermelon lemonade or strawberry-mint smoothie.
By incorporating seasonal drinks, gym juice bars can keep customers interested and engaged throughout the year. Additionally, seasonal drinks can help gym juice bars stay competitive by offering unique options that other businesses may not be providing.
Can a gym juice bar cater to specific dietary needs and restrictions?
Absolutely! A gym juice bar can offer a range of options to cater to various dietary needs and restrictions, such as vegan, gluten-free, and dairy-free choices. By using alternative milk options, plant-based protein powders, and incorporating a variety of fruits, vegetables, and superfoods, gym juice bars can provide options that align with different dietary preferences and restrictions.
Are fresh juices and smoothies made on-site at the gym juice bar?
Yes! Gym juice bars often prioritize using fresh ingredients to create juices and smoothies right on-site. This ensures maximum freshness, nutritional value, and taste for customers. With Exercise.com's gym management software, gym owners can easily track inventory, manage ingredient lists, and create customized recipes to offer a wide range of fresh and nutritious juice and smoothie options.
Can a gym juice bar offer customized juice and smoothie options?
Absolutely! Gym juice bars can provide the option for customers to customize their juice or smoothie by choosing specific fruits, vegetables, add-ins, and protein options. This allows individuals to tailor their drink to their unique tastes and nutritional goals. Exercise.com's gym management software can help streamline this process by providing a customizable menu feature that allows gym owners to create and manage custom juice and smoothie options for their customers.
How can a gym juice bar incorporate seasonal ingredients?
Gym juice bars can celebrate seasonal flavors by incorporating seasonal fruits and vegetables into their juice and smoothie offerings. This allows customers to enjoy fresh and locally sourced ingredients while experiencing the unique flavors of each season. With Exercise.com's gym management software, gym owners can easily update and rotate their menu to showcase seasonal specialties and keep their offerings exciting and relevant.
Can a gym juice bar offer additional add-ons and supplements?
Yes! Gym juice bars can provide customers with the option to enhance their juice or smoothie by adding supplements such as protein powder, collagen, probiotics, or superfood boosters. These additions can offer additional health benefits and cater to customers' specific wellness goals. Exercise.com's gym management software can assist gym owners in tracking inventory and managing these add-ons to ensure smooth operations and consistent availability.
Can a gym juice bar offer pre-packaged juices and smoothies for grab-and-go convenience?
Absolutely! Gym juice bars can offer pre-packaged juices and smoothies for customers who prefer the convenience of grab-and-go options. These pre-packaged options can be made fresh daily and displayed in refrigerated cases for easy access. Exercise.com's gym management software can assist in inventory management and sales tracking of these pre-packaged products.
How can a gym juice bar create a welcoming and inviting atmosphere?
Creating a welcoming atmosphere in a gym juice bar can be achieved through thoughtful design, comfortable seating areas, and friendly staff. Incorporating elements such as cozy seating, inviting colors, natural lighting, and calming music can help create a relaxed and enjoyable environment for customers to unwind and recharge. Exercise.com's gym management software can assist gym owners by providing tools for efficient customer service, order management, and loyalty programs to enhance the overall experience at the juice bar.
Start Your Gym Juice Bar
Gym juice bars are becoming increasingly popular as more people strive to live healthier lifestyles. By providing a convenient and healthy option for gym-goers, these juice bars offer a range of benefits to fitness centers. From increased revenue to customer satisfaction, juice bars can be a valuable addition to any gym.
In this article, we explored the basics of gym juice bars and discussed the importance of nutrition for gym enthusiasts. We also covered some popular offerings such as green smoothies and protein shakes that can help with post-workout recovery or pre-workout energy boosts.
Additionally, we took a deep dive into the niche subtopics of superfoods and vegan options that cater to specific dietary needs. We also explored rarely known small details such as sustainability practices that help gyms reduce waste and seasonally-inspired drinks that keep customers coming back throughout the year.
By implementing these practices, gyms can attract new customers while remaining environmentally conscious. Overall, gym juice bars provide an excellent opportunity for fitness centers to boost their revenue by offering healthy food options.
With a bit of creativity and attention to detail, gyms can create unique offerings that cater to all types of dietary needs while promoting sustainable practices. As more people become interested in living healthier lifestyles, it's clear that gym juice bars will continue to be an important part of the fitness industry in the years ahead.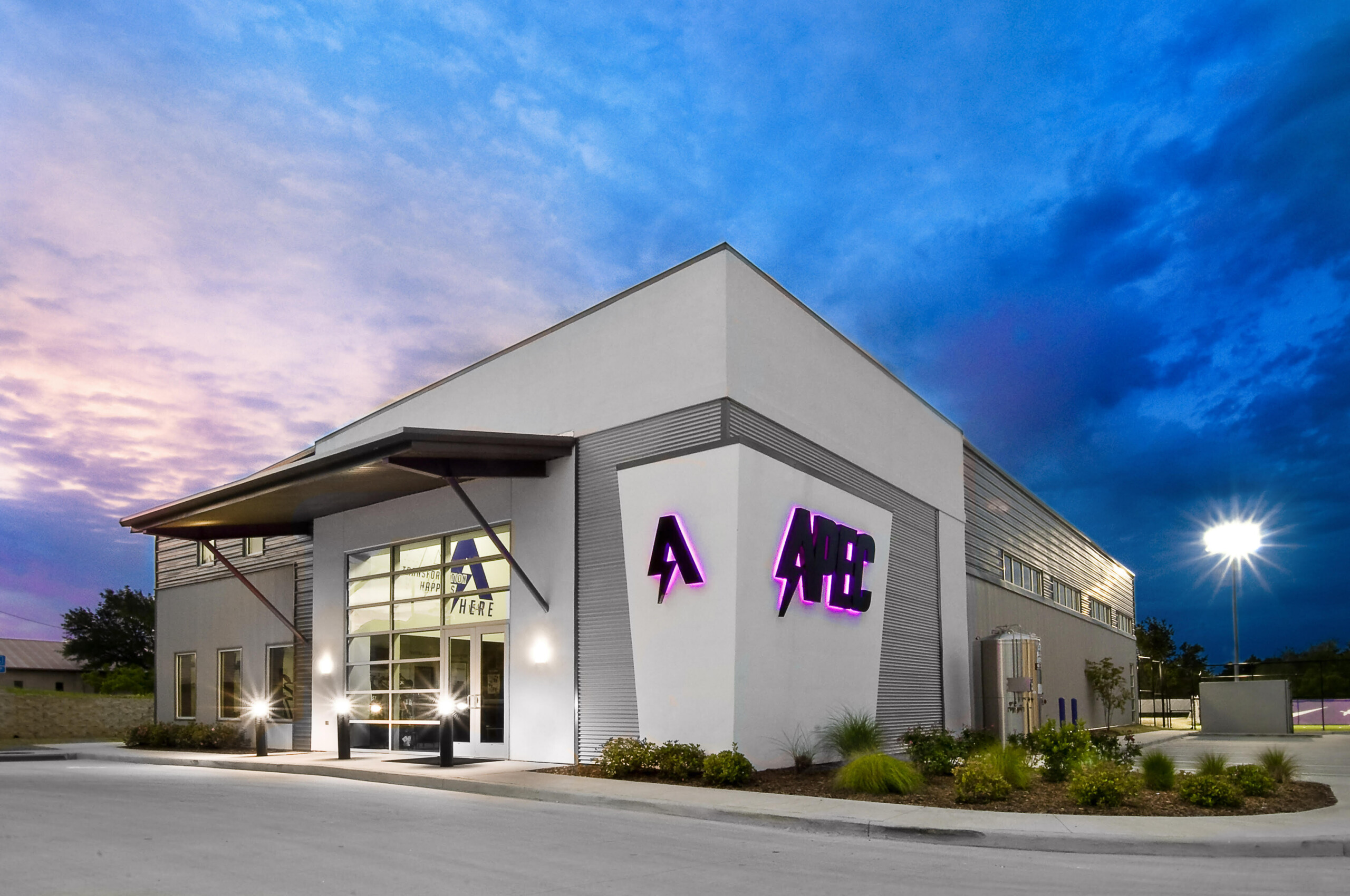 Exercise.com is simply the best. We were using three or four different apps or softwares to do what we can now do all in one with the Exercise.com platform.
Brandon Stroupe
Founder and President, APEC Sports Performance
Want to learn more?