Read this ultimate gym design guide to learn how to design a commercial gym, decide the ideal gym layout design, and understand gym design standards. Of course, reading this article won't make you a professional gym designer, so we share some of the best gym designers, gym design apps, and gym layout planners to give you the tools you need to make your gym a success.
Of course, as our reviews from gym owners attest, we love gym owners and they love us. Read our gym owner guide and then see why our gym software has gym owners raving (get a free demo here).
Whether you want to design a CrossFit box, or design a yoga studio, or design a commercial gym, read this fitness center design guide. Let's get started.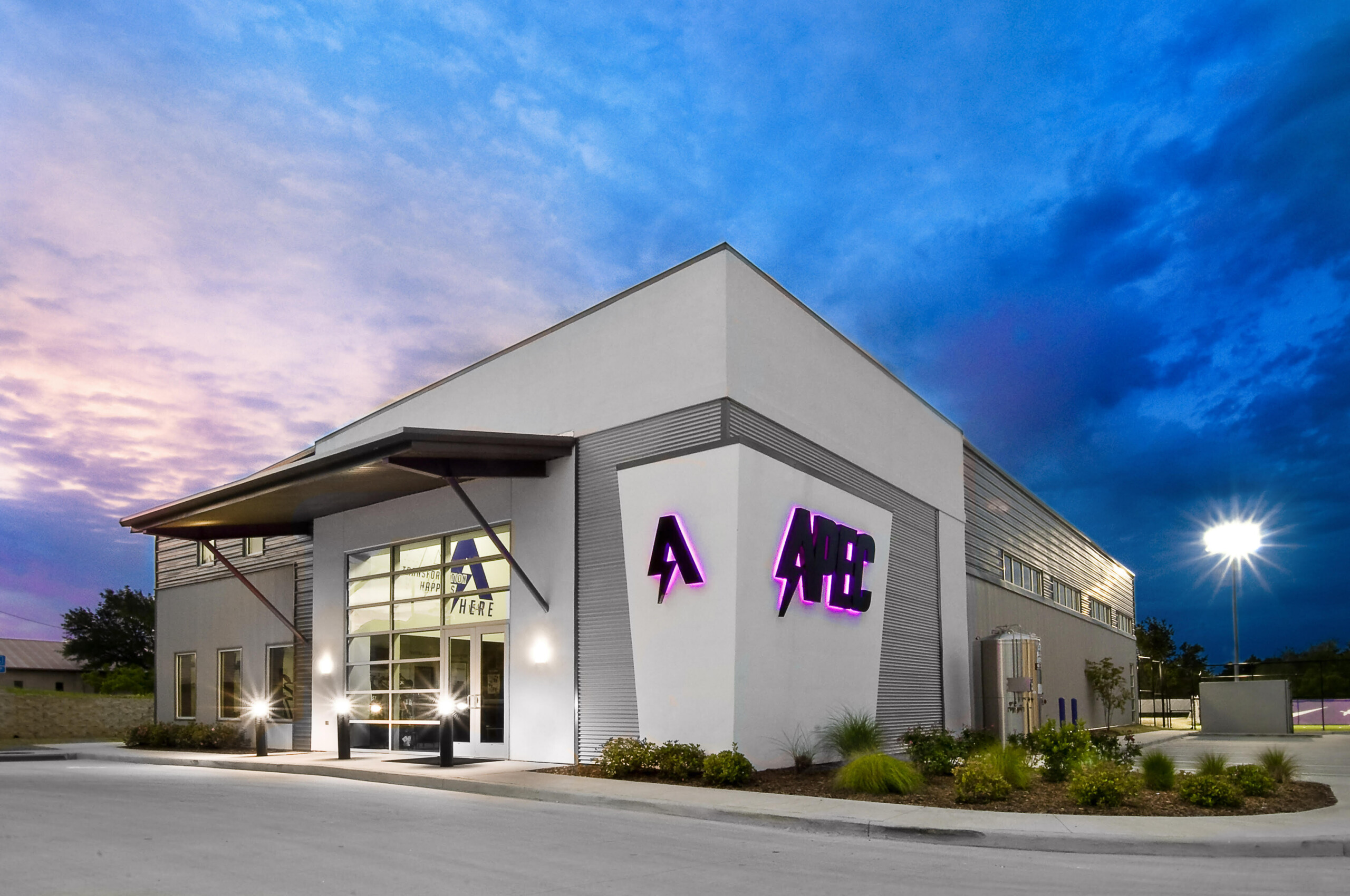 Exercise.com is simply the best. We were using three or four different apps or softwares to do what we can now do all in one with the Exercise.com platform.
Brandon Stroupe
Founder and President, APEC Sports Performance
Commercial Gym Design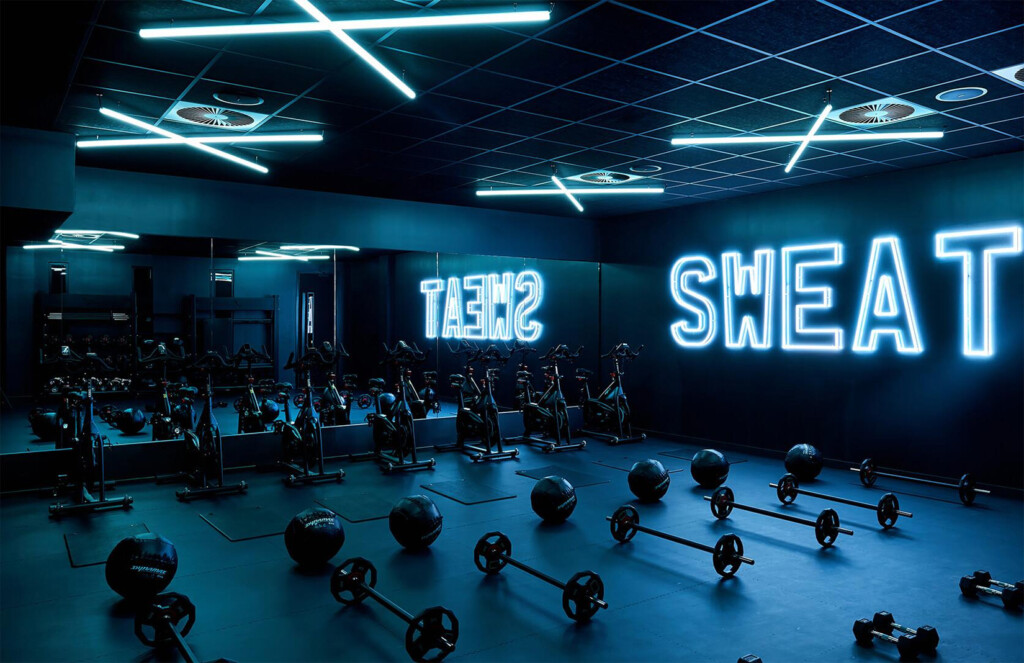 To be clear, this guide is all about commercial gym design (see our note about home gym design in the next section). At a high level, here are the most important factors you need to know about commercial gym design standards:
Space Planning: Maximizing the use of space and ensuring that equipment is placed in a logical and accessible way for clients.
Equipment Selection: Choosing the right type and number of equipment to meet the needs of your target market and to ensure the longevity of the gym.
Lighting and Ventilation: Proper lighting and ventilation are essential for creating a safe and comfortable environment for clients.
Safety and Accessibility: Ensuring that the gym is safe for clients, with easy access to emergency exits, proper flooring, and equipment placement.
Branding and Decor: Creating a consistent visual identity that reflects the gym's brand and atmosphere.
Technology Integration: Incorporating technology such as sound systems, digital displays, and fitness tracking software to enhance the client experience.
Storage Solutions: Providing adequate storage solutions for equipment and personal belongings.
Customer Experience: Focusing on the overall experience of the customer, including convenient check-in, clean facilities, and welcoming staff.
Budget and Sustainability: Balancing costs with sustainability and ensuring that the gym is cost-effective to operate and maintain.
Compliance with Regulations: Adhering to local, state, and federal regulations regarding building codes, health and safety standards, and accessibility requirements.
Home Gym Design
This is not a guide to home gym design, but it's worth mentioning that there is some overlap. Some of the best home gym design ideas involve repurposing used commercial gym equipment for sale online and then finding unique and space efficient ways to incorporate large, robust equipment into a garage gym design. If this is you, and you are not a gym owner or fitness business owner, but just looking to design the perfect home gym, be sure and check out the amazing folks over at Garage Gym Reviews.
Fitness Center Space Requirements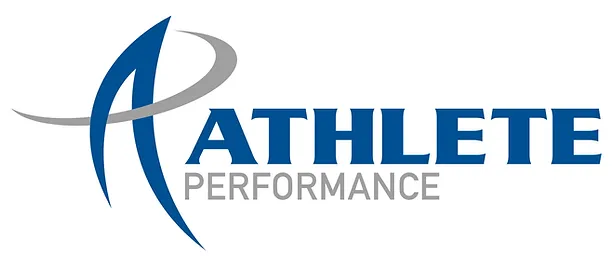 Exercise.com has become an essential piece to our brand and business model. The ease of use and consumer reports have allowed us to maintain great client relationships and rebuild others.
Logan Zagrodnik
General Manager, Athlete Performance
Obviously, the type of gym will heavily influence the exact gym design space requirements (more below), but here are some important general factors to consider in terms of fitness center space requirements:
Square Footage: The amount of space needed will depend on the type of gym and the number of clients you expect to serve.
Ceiling Height: Adequate ceiling height is necessary for installing certain types of equipment and for allowing enough room for safe movement.
Flooring: Durable, slip-resistant flooring (gym mats: rubber, foam, etc.) is essential for reducing the risk of injury and for protecting equipment.
Electrical and Plumbing: Adequate electrical and plumbing infrastructure is necessary for powering and maintaining equipment.
Loading Docks and Delivery Areas: Accessible loading docks and delivery areas are important for receiving and storing equipment and supplies.
Change Rooms and Showers: Providing clean, private change rooms and showers for clients is a must for many gyms.
Reception Area: A well-designed reception area can improve the overall customer experience, and should include space for check-in and payment, as well as storage for personal belongings.
Natural Light: Incorporating natural light can improve the overall ambiance of the gym and can help reduce energy costs.
Outdoor Space: Outdoor space can be used for a variety of activities, including group fitness classes, personal training sessions, and recreation.
Accessibility: Making the gym accessible to people with disabilities, including providing accessible parking, ramps, elevators, and restrooms, and ensuring that equipment is easy to use for all clients (Read More: ADA Requirements for Gyms and Fitness Facilities).
Types of Gyms and Their Relative Space Requirements
Here is a brief overview of the different types of gyms and their relative space requirements:
CrossFit: CrossFit gyms ("boxes") typically require a large amount of space for functional fitness equipment, such as barbells, kettlebells, and gymnastics equipment. A minimum of 3,000-5,000 square feet is recommended.
Yoga: Yoga studios typically require a spacious, open area for mat space and room for clients to move freely. A minimum of 1,500-2,000 square feet is recommended.
Sports Performance: Sports performance facilities typically require a combination of indoor and outdoor space for training, as well as specialized equipment, such as weightlifting equipment, plyometric boxes, and agility ladders. A minimum of 5,000-10,000 square feet is recommended.
Big Box: Big box gyms typically offer a wide range of equipment and services, including cardio equipment, weightlifting equipment, group fitness classes, and personal training. They often require a large amount of space, with a minimum of 10,000-20,000 square feet or more.
High-Intensity Interval Training (HIIT): HIIT gyms typically require a smaller amount of space, with a focus on functional fitness equipment and a minimalistic design. A minimum of 1,500-2,500 square feet is recommended.
Pilates: Pilates studios typically require a spacious, open area for mat space and specialized equipment, such as reformers, towers, and chairs. A minimum of 1,500-2,000 square feet is recommended.
It is important to note that these are general gym space design guidelines, and the specific fitness studio space requirements for each type of gym will depend on the size of the equipment, the number of clients, and the services offered. Of course, you as the gym owner have the most say about this, because the gym business model you choose (private vs semi-private, group classes vs 1:1 training, in-person only vs hybrid/online, etc.) will have huge gym space implications.
Gym Design Architecture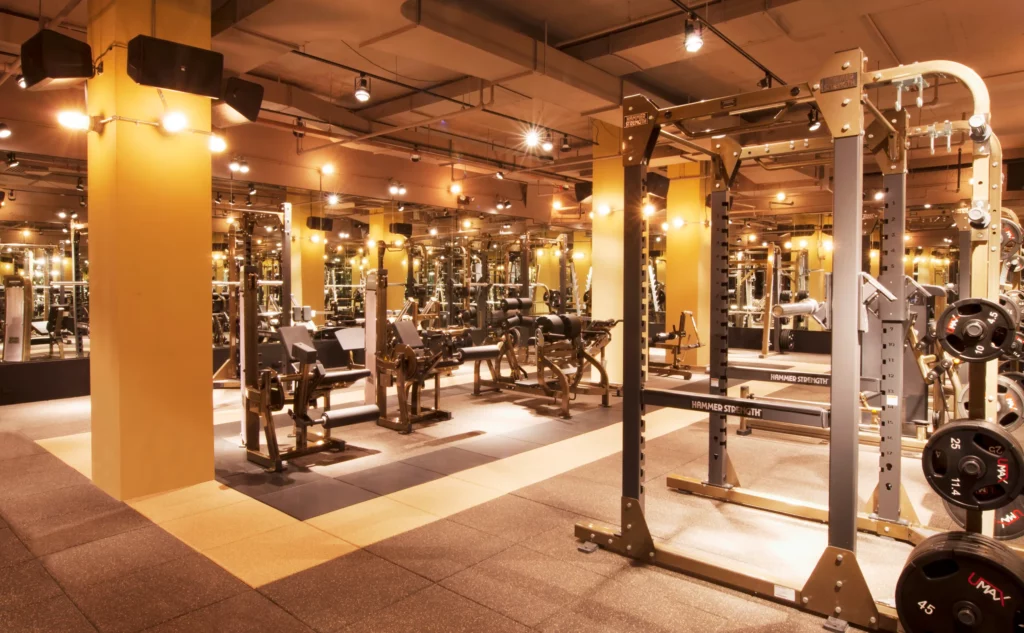 Here are some key aspects of gym design architecture to consider:
Functionality: The design of the gym should be functional, allowing for the efficient use of space and ease of movement for clients.
Layout: The layout should be well-planned, with equipment placed in a logical and accessible way, and with enough space for clients to move freely and safely.
Lighting: Adequate and appropriate lighting is important for creating a safe and inviting environment, as well as for highlighting key areas of the gym.
Materials: Durable, low-maintenance materials should be used in the construction of the gym, to ensure that it can withstand heavy use and to reduce the need for ongoing repairs.
Color Scheme: The color scheme should be consistent with the gym's brand, creating a visually appealing and welcoming environment.
Acoustics: The design should take into account the acoustics of the space, to ensure that sound levels are appropriate and to prevent echoing and other distractions.
Technology: The gym should be equipped with appropriate technology, including sound systems, digital displays, and fitness tracking software, to enhance the client experience.
Branding: The design should reflect the gym's brand, including incorporating logos, signage, and other visual elements that are consistent with the gym's visual identity.
Sustainability: The design should incorporate sustainable features, such as energy-efficient lighting and heating/cooling systems, to reduce the gym's carbon footprint and to promote sustainability.
Accessibility: The design should ensure that the gym is accessible to all clients, including people with disabilities, with features such as ramps, elevators, and accessible restrooms.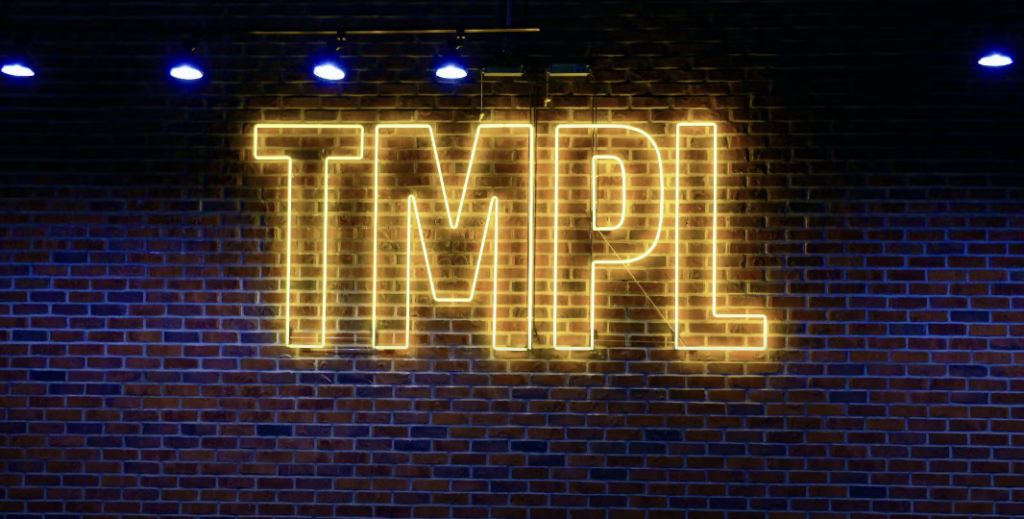 Modern Gym Design
Here are some beautiful modern gym design examples you can use for inspiration (all photo credit to the respective gyms):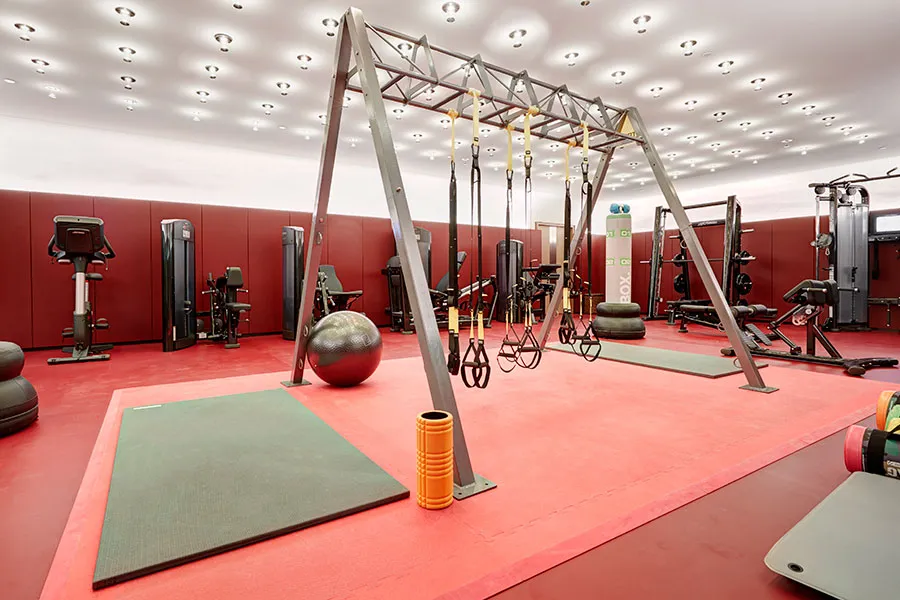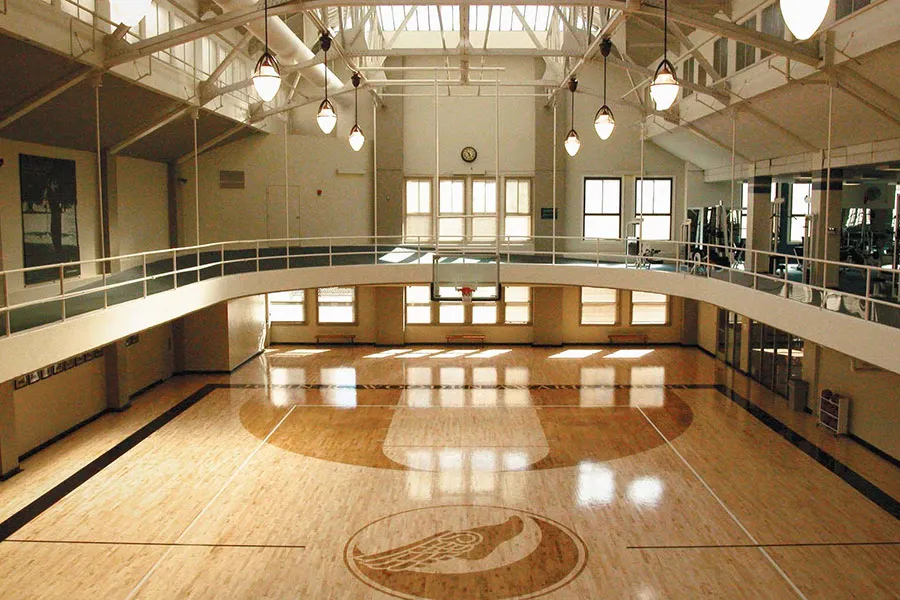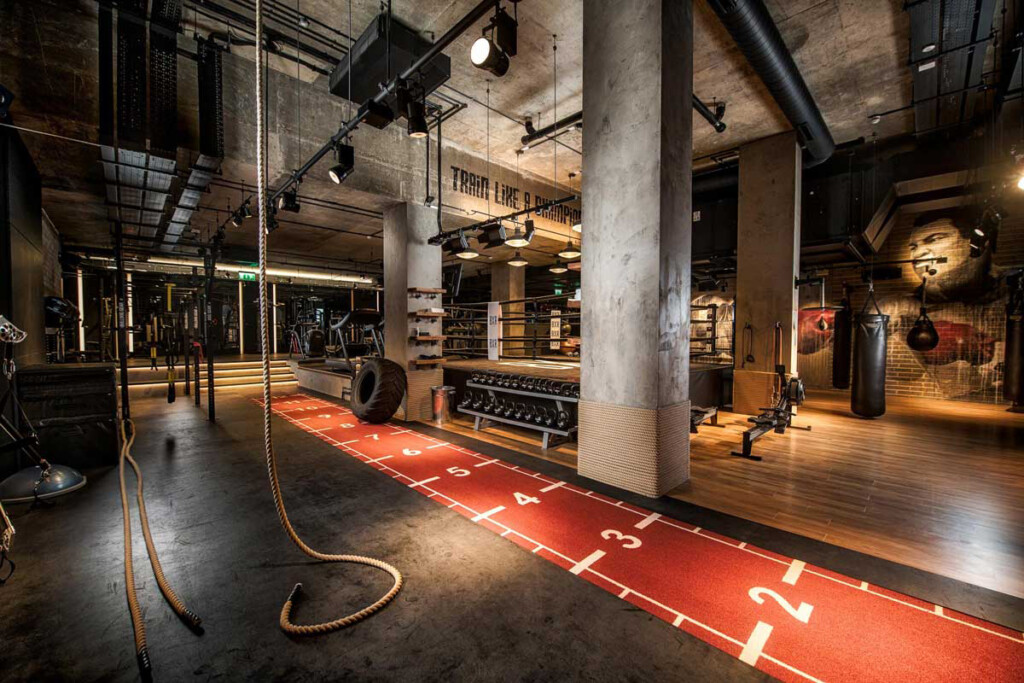 Gym Interior Design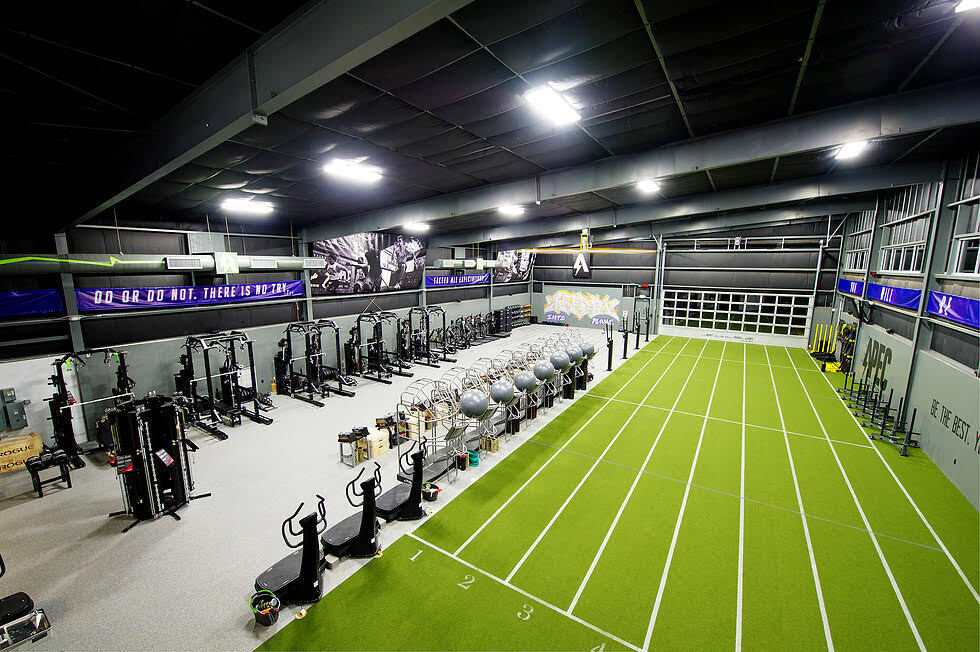 Gym interior design is an important aspect of creating an attractive and functional gym space. Key elements of gym interior design include functionality, layout, lighting, materials, color scheme, acoustics, technology, branding, sustainability, and accessibility. These elements should work together to create an environment that is safe, welcoming, and conducive to effective fitness and wellness activities. The design should reflect the gym's brand and meet the specific needs of its clients, while also taking into account sustainability and accessibility considerations.
Gym Exterior Design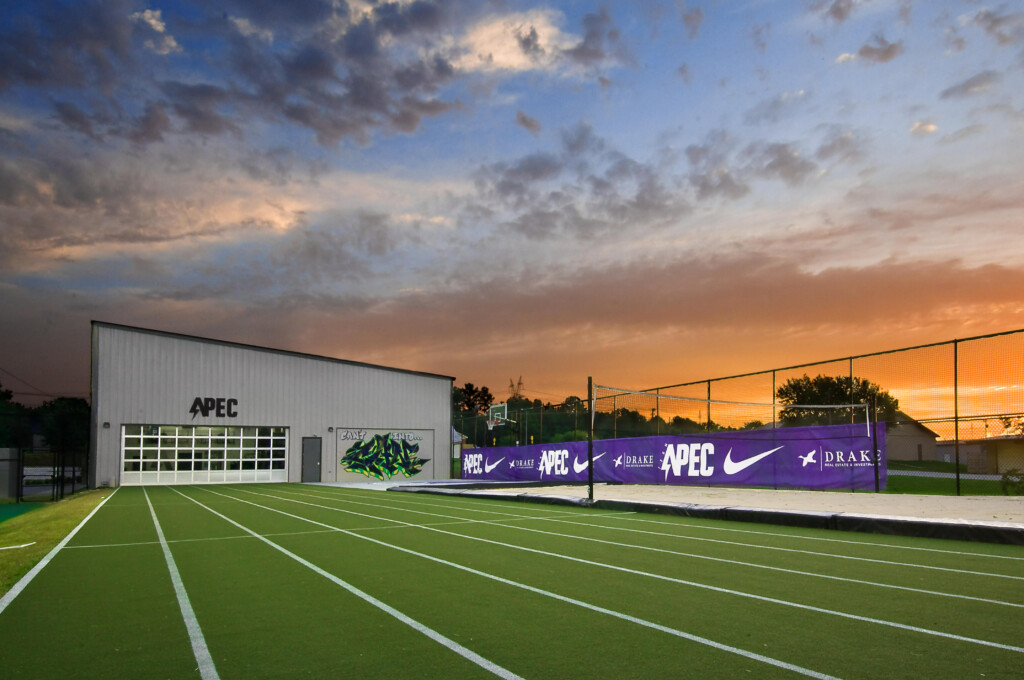 The exterior design of a gym sends a message to the entire community. If you have foot traffic and drive by traffic, don't waste this opportunity to make a positive impression on those passing by your gym. Branding, color schemes, and good copywriting all play a part in maximizing your gym's revenue and impact.
How to Design a Gym Interior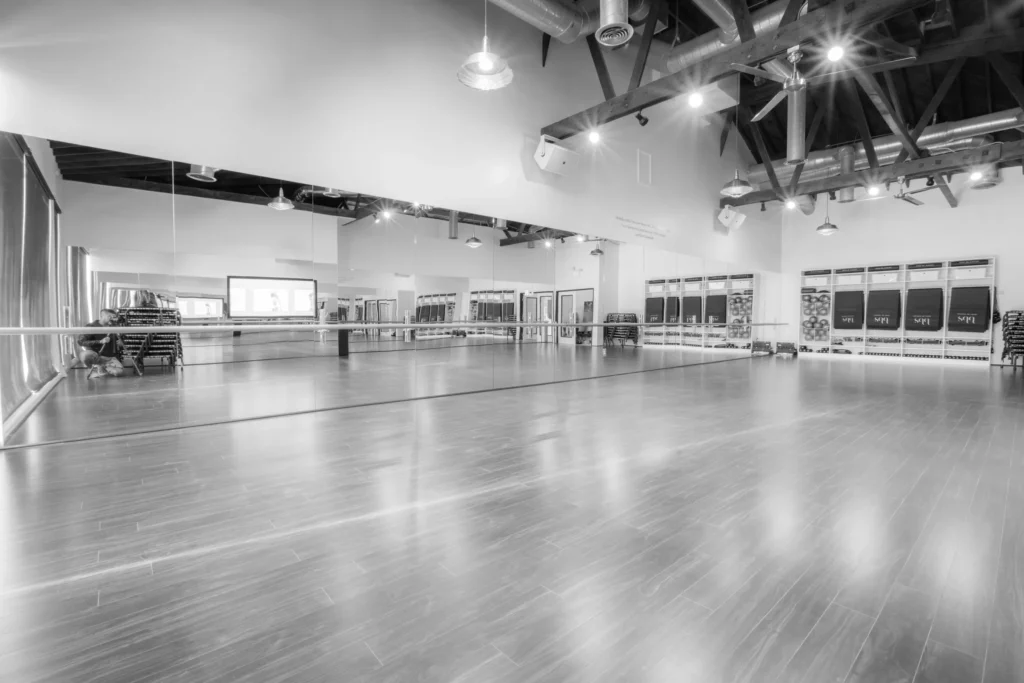 There is no one right way to design a gym interior, just as there is no one right gym for everyone. It's important to work with a professional gym designer and/or architect to ensure that the design meets all necessary building codes and regulations, and to ensure that the final design is functional, attractive, and safe.
Define the Gym's Mission and Target Audience: This will inform the design and ensure that it meets the specific needs of the gym's clients.
Conduct a Space Analysis: Assess the size and layout of the gym space and determine the most efficient and effective way to use the space.
Create a Layout: Based on the space analysis, create a layout that maximizes the use of space, provides ample room for movement, and allows for easy access to all areas of the gym.
Gym Floor Plan Design
Gym floor plans will help you turn your gym design vision into reality. Of course, you will need to work with a professional gym designer so don't cheap out!
3D Gym Design
For 3D gym floor plans and gym floor plan design examples, check out this gym floor plan gallery at Room Sketcher.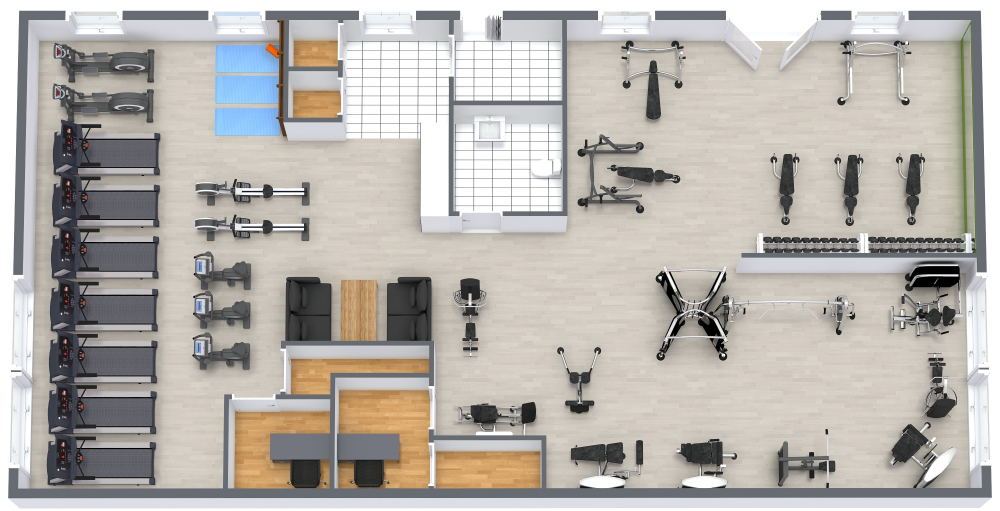 Gym Design Software & Gym Design Apps
Here is a list of gym design software and gym design apps that might be useful in your research phase:
Of course, if you want your own custom-branded gym apps to build your own gym brand check out the Exercise.com platform.
How to Plan a Gym Layout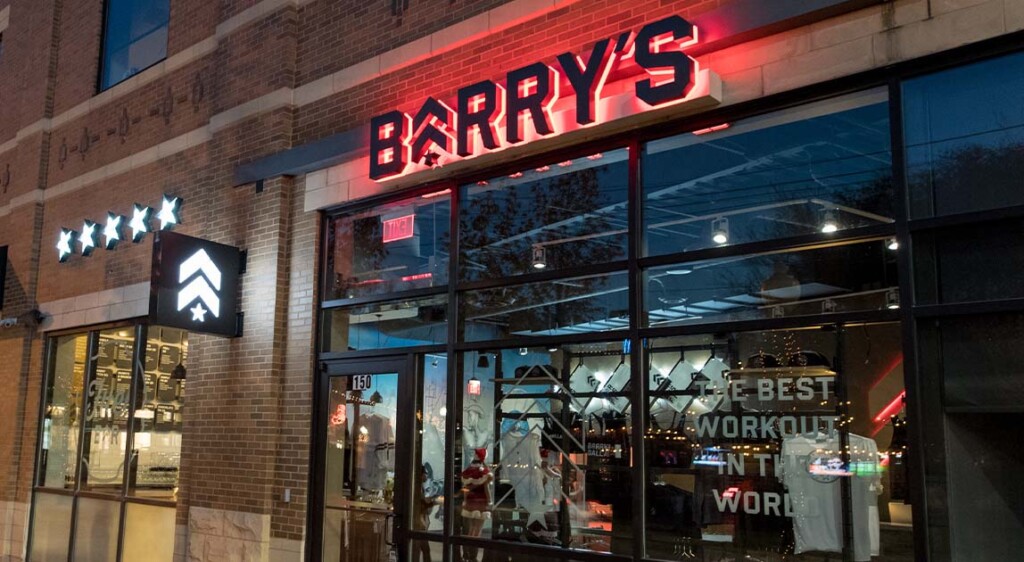 Use one of the gym layout planner tools above to get your creative juices flowing and design a gym layout, but just like you would not ask your architect friend to be your personal trainer at the gym, don't fool yourself and think that you can become a professional gym architect or professional gym designer with just a few new gym design software tools.
Best Gym Designers
Here is a partial list of gym designers to evaluate:
But do your own research and get proposals from multiple professionals before making a decision.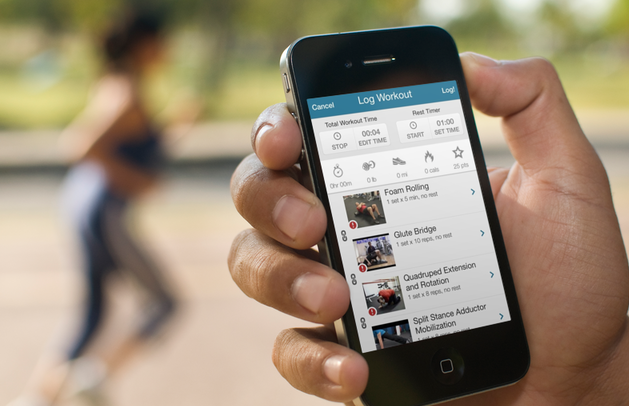 "My custom-branded apps have made my life easier and helped streamline my online training, which in turn has transformed into a pretty awesome additional revenue stream for me and my family."
Tony Gentilcore
Founder, Core Online
Managing Your Gym
To help you grow and manage your gym better, see why gym owners consistently switch to the best gym software around. Get a demo today and see why.