50+ Fall Gym Promotion Ideas
Here are plenty of fall gym promotion ideas to keep everyone excited about their fitness journey and increase excitement (and revenue) at your gym. Whether you're looking to increase revenue or simply boost morale, these creative fall gym promo ideas are sure to help!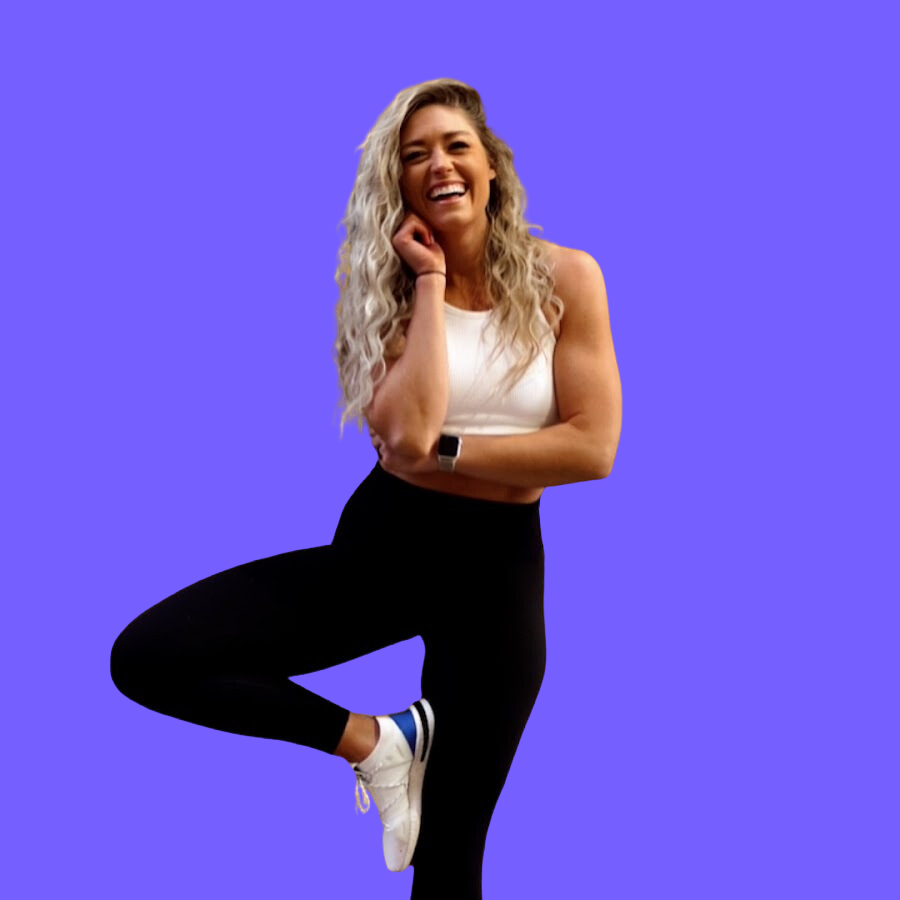 Our overall experience with Exercise.com is a breeze. We love how easy it is to integrate this app with our current workflow while providing great fitness programs for our customers and save us time in the process.
Julie Ledbetter
Owner, Ledbetter Fitness
Need help growing your gym with the best gym management software? Get a demo now!
Read More:
Big List of Fall Gym Promotion Ideas
If you're looking for inspiration, this big list of fall gym promotion ideas is a great place to start. Scroll through and bookmark your favorites to try out this season.
Autumn Bootcamp: Host a fall-themed bootcamp that includes outdoor workouts to enjoy the changing leaves.
Halloween Costume Contest: Members can work out in their Halloween costumes with prizes for the best one.
Thanksgiving Fitness Challenge: Encourage members to stay active before the big feast with a pre-Thanksgiving fitness challenge.
Fall Fun Run: Organize a local fun run to enjoy the cooler weather and fall colors.
Back-to-School Special: Offer a special promotion for teachers and students during the back-to-school season.
Healthy Harvest Cooking Class: Offer a cooking class that focuses on seasonal, healthy ingredients.
Pumpkin Lifting Challenge: Have some seasonal fun with a lifting challenge using pumpkins.
Hot Yoga Sessions: As the temperature drops, offer warm indoor workouts like hot yoga.
Outdoor Yoga: Take advantage of the cool, crisp air with outdoor yoga sessions.
Hiking Club: Organize group hikes to enjoy the fall colors.
Fall Cleanse Program: Offer a detox or cleanse program to help members reset for the season.
Family Fitness Month: Encourage families to get active together with special family classes or rates.
Thanksgiving Food Drive: Host a food drive where members receive a discount for donating.
Couples Workout Packages: Encourage couples to work out together with discounted packages.
Black Friday Membership Sale: Take advantage of the biggest shopping day of the year with a membership sale.
Autumn Leaf Raking Challenge: A fun, community-oriented challenge where members compete to rake as many leaves as possible.
Sunday Football Fitness: Offer a special class or workout coinciding with Sunday football games.
Discounted Personal Training: Offer discounted personal training sessions to help members get ready for the holiday season.
Fall Fitness Bingo: Create a bingo card with different workouts for a fun challenge.
Pumpkin Spice Smoothies: Add a seasonal smoothie to your gym's café or juice bar.
Winter Prep Workouts: Offer classes that help members prep for winter sports like skiing and snowboarding.
Cider and Stretch: Host a post-workout event with local apple cider.
Free Trial Week: Offer a free trial week for potential new members.
Group Fitness Challenge: Start a group challenge to encourage camaraderie and motivation among members.
Turkey Tumble: Have a gymnastics tumbling workout for fun and agility.
Gym Referral Program: Offer incentives for members who refer a friend.
Veterans Day Discount: Provide special discounts or promotions for veterans.
Turkey Trot: Host a Thanksgiving day run or walk event.
Outdoor Spin Class: Take advantage of the mild fall weather with outdoor spin classes.
Homecoming Special: Offer special promotions for college students returning home for the break.
Workout for Charity: Host a workout event where proceeds go to a local charity.
Early Bird Special: Encourage members to work out in the morning with special early bird rates.
Post-Halloween Candy Burn: After Halloween, offer a workout specifically designed to burn off candy calories.
Fitness Classes for Seniors: Offer classes specifically tailored for seniors.
Healthy Eating Workshop: Host a workshop on maintaining healthy eating habits during the holiday season.
Squat Challenge: Encourage members to increase their strength with a squat challenge.
Cyber Monday Online Classes: Offer discounted rates for online classes purchased on Cyber Monday.
Family Membership Discounts: Offer discounts for families who sign up together.
Lunch Hour Workouts: Promote mid-day workouts for those who want to squeeze in a quick session during their lunch break.
Apple Picking Excursion: Organize a group trip to a local apple orchard for a fun and active day out.
Sweater Weather Yoga: A cozy, indoor yoga session that embraces the chill of the fall weather.
Corporate Wellness Packages: Offer discounted group rates for local businesses to encourage employee health.
Fall Fitness Swag: Design fall-themed workout gear that members can buy or win.
First Day of Fall Discount: Celebrate the start of the season with a special one-day discount on memberships.
Pumpkin Carving Contest: Make it fitness-themed and offer a free month of membership for the winner.
Outdoor TRX Classes: Utilize the cooler weather to take TRX classes outdoors.
Pre-Holiday Health Challenge: Get members ready for the holiday season with a focus on healthy habits.
Fall Into Fitness: A month-long fitness challenge to keep members active and engaged.
Online Fitness Challenge: For members who prefer to work out at home, offer a virtual fitness challenge.
Pilates in the Park: Take Pilates classes to a local park to enjoy the fall weather.
Read More:
Here are some more creative fall gym promotions you can experiment with:
Genius Fall Gym Promotion Ideas
If you're looking to take your promotions to the next level, try out some of these super creative fall gym promotion ideas. From fun challenges to unique events, these ideas are sure to impress.
One genius promotion idea is to host a "Fall into Fitness" challenge. This could involve setting fitness goals and tracking progress over the course of the season. Participants could compete for prizes like free personal training sessions or gym merchandise.
Another idea is to host a "Trick or Treat" workout event. Participants could dress up in Halloween costumes and complete a workout circuit with different exercises at each station. At the end of the circuit, they could choose a healthy treat as a reward.
Super Creative Fall Gym Promotion Ideas
On a tight budget? No problem. These cheap fall gym promotion ideas are perfect for small gyms or those just starting out. Don't let a lack of funds hold you back!
One super creative promotion idea is to host a "Fall Fitness Festival" in your gym or at a nearby park. This could involve inviting local vendors to set up booths with healthy food samples, workout gear, and other fitness-related products. You could also offer free fitness classes and workshops throughout the day.
Another idea is to host a "Pumpkin Spice and Everything Nice" workout challenge. Participants could earn points for attending classes, trying new workouts, and sharing their progress on social media. The top point earners could win prizes like free gym memberships or gift cards to local health food stores.
Fall Gym Promotion Ideas to Increase Revenue
If you're looking to boost sales this fall, these promotion ideas are for you. From membership discounts to personal training bundles, there are plenty of ways to increase revenue during the autumn months.
One promotion idea is to offer a "Fall Back to Fitness" membership discount. New members could receive a discounted rate for signing up during the fall season. You could also offer a referral program for current members, where they receive a discount on their membership for every friend they refer.
Another idea is to offer a "Fall in Love with Personal Training" bundle. This could involve offering a discounted rate for purchasing multiple personal training sessions at once. You could also offer a free fitness assessment or nutrition consultation with the purchase of a personal training package.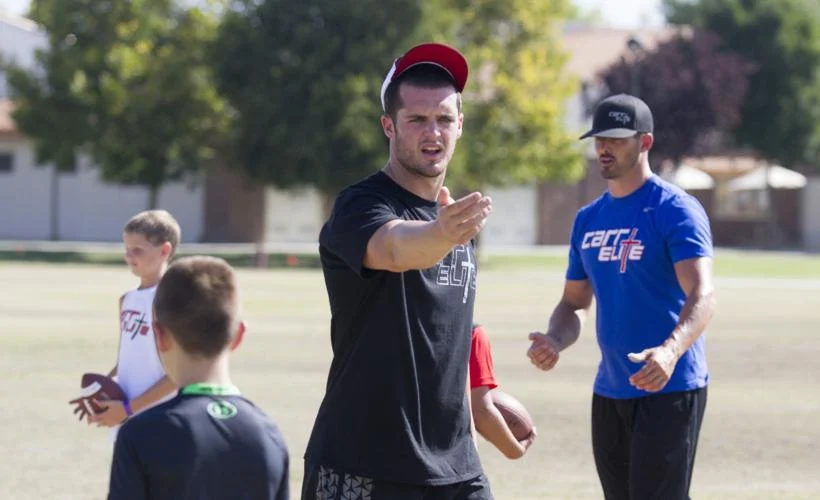 Exercise.com has enabled our company to expand in ways we couldn't imagine possible. It is much easier to get our programming out to not only our local clientele but also new clientele throughout the world as well as our professional athletes in different cities.
Eric Mahanke
Head Strength & Conditioning Coach, Carr Elite
Fall Gym Promotion Ideas Case Studies
Need proof that these fall promotion ideas actually work? Check out these case studies from gyms that have successfully implemented these ideas and seen real results. Note that these are all composites but based on real gyms.
One case study comes from a small gym in a rural town. They implemented a "Harvest Hustle" challenge, where participants earned points for attending classes and completing workouts. The gym saw a 25% increase in attendance during the fall season and gained several new members as a result.
Another case study comes from a large gym chain. They offered a "Fall Fitness Frenzy" membership discount and saw a 30% increase in new memberships during the promotion period.
Case Study 1: Fall Fitness Challenge
At Active Life Gym in Boston, they implemented a "Fall Fitness Challenge" where members were encouraged to attend a certain number of classes in 3 months. Participants who reached the goal were entered into a draw to win free personal training sessions. The challenge not only increased class attendance during fall but also boosted sales of personal training packages.
Case Study 2: Pumpkin Boot Camp
Fit and Fun Gym in Denver got creative and held a "Pumpkin Boot Camp" every Saturday in October. Participants used pumpkins for various exercises during the boot camp. This unique, festive event garnered local media attention, resulting in an influx of new members.
Case Study 3: Back to School Special
Seeing an opportunity in the back-to-school season, New Beginnings Gym in Houston offered a special discount for teachers and parents. The promotion was marketed as a way for teachers and parents to prioritize their health during the hectic back-to-school period. The campaign was a success, leading to a 20% increase in new memberships.
Case Study 4: Thanksgiving Food Drive and Discount
LeanFit Gym in Atlanta combined philanthropy with promotion by hosting a food drive for Thanksgiving. Members who donated non-perishable items received a discount on their next month's membership. This not only increased member engagement but also fostered a positive image in the community.
Case Study 5: Fall Outdoor Yoga Series
Balance Gym in San Diego took advantage of the mild fall weather and beautiful fall colors by offering a series of outdoor yoga classes in a local park. These classes attracted yoga enthusiasts within and outside their member base, leading to increased class attendance and a spike in new yoga-specific memberships.
Read More:
FAQ
Here are some frequently asked questions about fall gym promotions:
Do fall gym promotions really work?
Yes! Fall is a great time to promote your gym and attract new members. The cooler weather and shorter days often mean people are less likely to exercise outdoors, making indoor workouts more appealing. Plus, with the holidays just around the corner, many people are looking for ways to stay fit and healthy.
One effective fall gym promotion is to offer a "back-to-school" special for students and teachers. This can include discounted memberships or free classes, and can be a great way to attract new members who may be looking for a gym to join.
How do I know which promotion ideas to choose?
Choosing the best fall promotion ideas for your gym can be a challenge, but there are a few things to keep in mind. First, consider your goals and budget. Do you want to attract new members, retain current members, or both? How much money do you have to spend on promotions?
Next, think about the interests and needs of your members. Are they looking for new classes or training programs? Do they want discounts on memberships or personal training sessions? You may also want to survey members to get feedback on what kinds of promotions they would be most excited about.
Finally, keep in mind that some promotions may be more effective than others depending on the time of year. For example, a "New Year, New You" promotion may be more effective in January than in the fall.
When should I start promoting my fall promotions?
Start promoting your fall promotions a few weeks before the start of the season. This can help build anticipation and excitement among your members. Consider using social media, email newsletters, and passing out gym flyers to spread the word.
One fun fall gym promotion idea is to host a "pumpkin workout" event. This can include pumpkin-themed exercises, such as pumpkin squats and pumpkin lunges, and can be a great way to get members excited about fall workouts.
Overall, fall is a great time to promote your gym and attract new members. By choosing the right promotions and marketing them effectively, you can help your gym stand out from the competition and keep members engaged and motivated.
But wait, there's more! With fall just around the corner, it's the perfect time to start planning some fun and engaging promotions for your gym. Here are a few ideas to get you started:
Host a fall fitness challenge – challenge your members to complete a certain number of workouts or reach a specific fitness goal by the end of the season. Offer prizes like free memberships or personal training sessions to keep them motivated.
Organize a fall-themed workout – incorporate seasonal activities like pumpkin carving or apple picking into your workouts to keep things fun and festive.
Partner with a local charity – organize a charity event or fundraiser to give back to your community while also promoting your gym.
Offer seasonal discounts – consider offering discounted memberships or personal training packages to attract new members during the fall months.
With these fall gym promotion ideas, you're sure to keep your gym members engaged and motivated throughout the autumn months. Remember to have fun, get creative, and listen to the needs and interests of your members. Happy fall!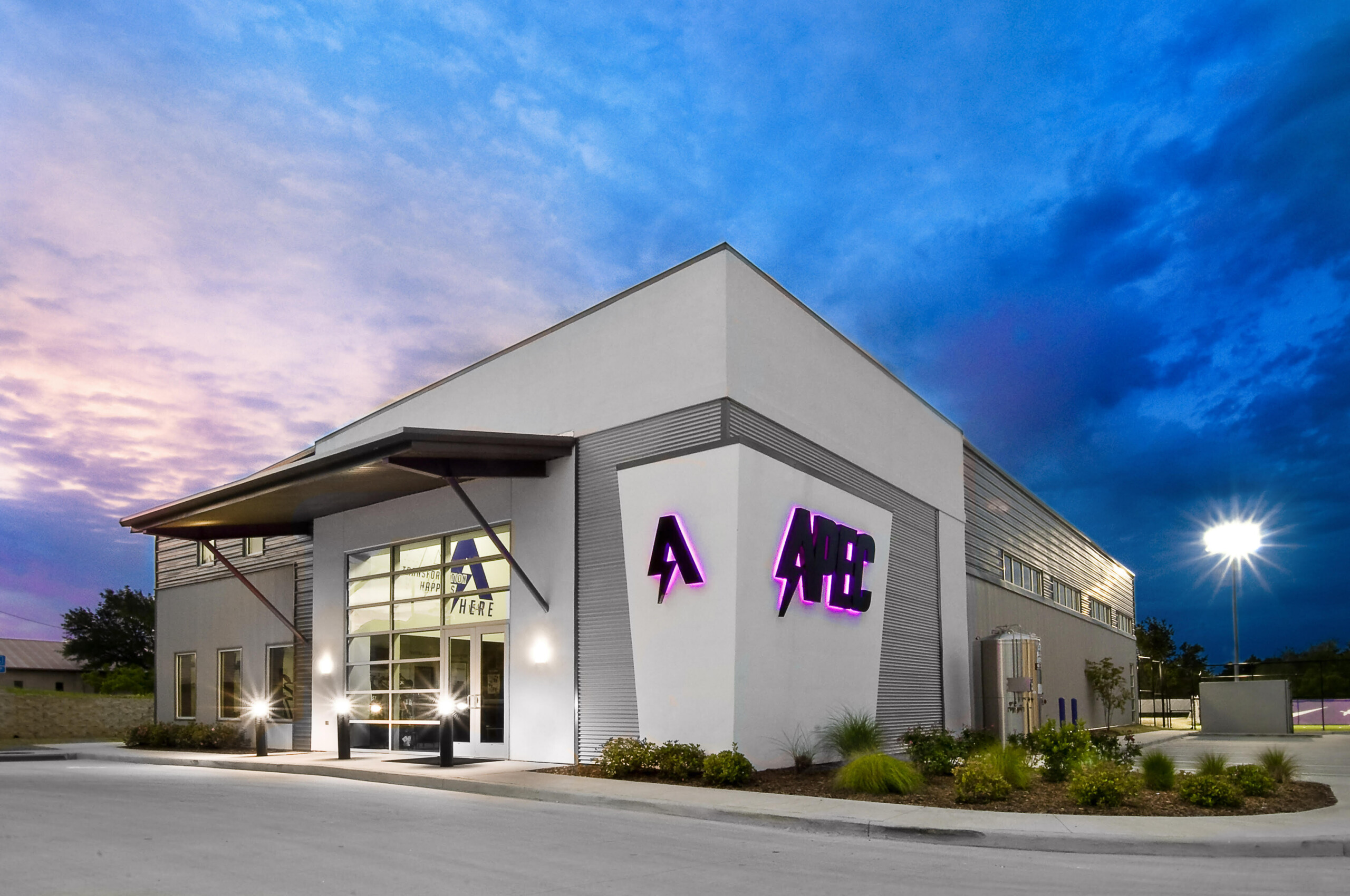 Exercise.com is simply the best. We were using three or four different apps or softwares to do what we can now do all in one with the Exercise.com platform.
Brandon Stroupe
Founder and President, APEC Sports Performance
The Best Gym Management Software: Exercise.com
Are you tired of juggling multiple software programs to manage your gym? Exercise.com offers a comprehensive gym management software that can simplify your life. With our software, you can easily track member progress, create custom workouts, and even build your own gym mobile app. The user-friendly interface makes it easy for your staff to learn and use, while the customizable features allow you to tailor it to your specific gym's needs.
But that's not all – Exercise.com also offers top-notch customer service and support. Their team is dedicated to helping you get the most out of their software and will work with you to ensure a smooth transition. Plus, they are constantly updating and improving their software to stay ahead of the curve.
One of the best features of Exercise.com's gym management software is the ability to create custom workouts for your members. With their workout builder, you can easily create personalized plans for each member based on their goals and fitness level. This not only helps keep your members engaged, but also helps them see real progress and results.
And if you're looking to take your gym to the next level, Exercise.com can help with that too. Their mobile app builder allows you to create a custom app for your gym, complete with your branding and features like class schedules, workout tracking, and more. This can help you attract new members and keep your current ones engaged even when they're not in the gym.
So if you're ready to simplify your gym management and take your gym to the next level, check out Exercise.com today and get a demo!
Read More: