48+ Monthly Gym Promotion Ideas in 2023
Read this big list of creative monthly gym promotion ideas so you can take your gym marketing to the next level. Whether it's Fall, New Year's, Thanksgiving, Christmas, or any other time of the year, we've got your entire annual gym promotion calendar covered with all the best monthly fitness center promotion ideas that you can run in your gym.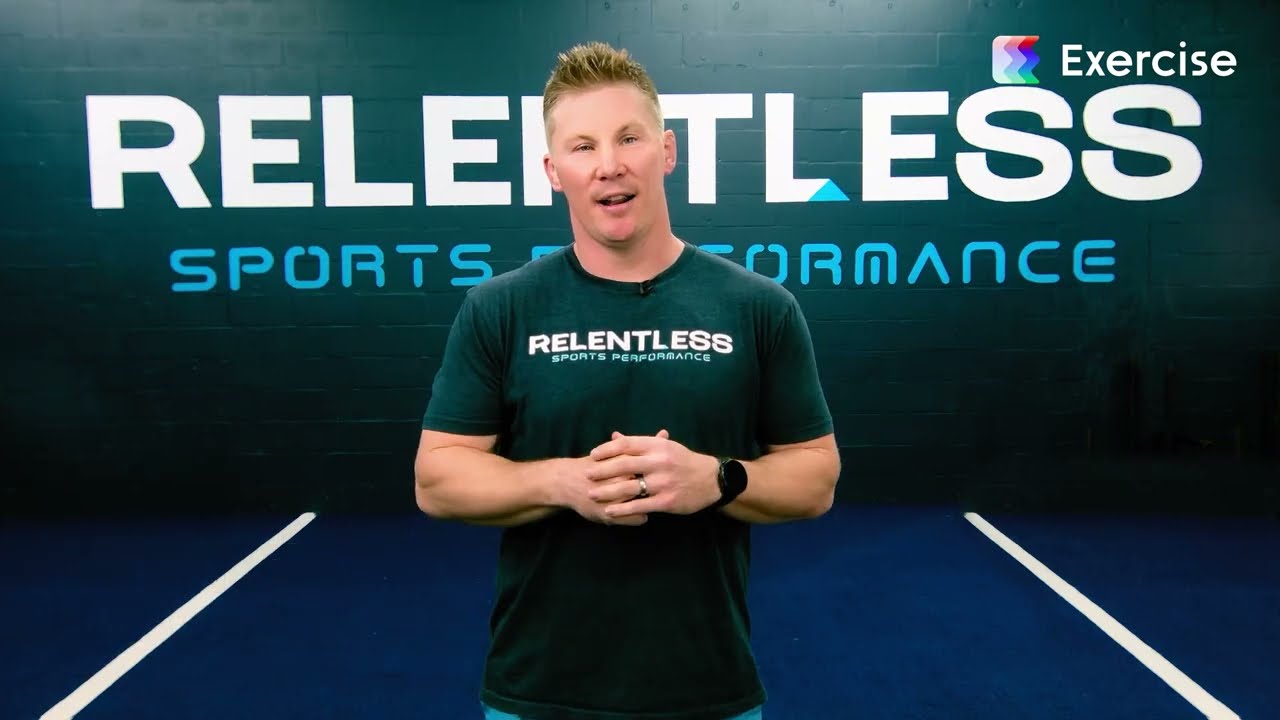 If you want to offer an elite service for the end user you need to get with the times and use elite level software that is intuitive, visually appealing, and effective. That is exactly what Exercise.com delivers to its clients.
Jimmy Myers
Owner/Trainer, Relentless Sports Performance
Read on to get your creatives juices bubbling, and then be sure and check out the best gym management software platform around, so that you can run your entire gym business on a single platform. From booking, billing, scheduling, online training, workout delivery, fitness apps, and more.
Want to learn more? Get a demo now!
Big List of Monthly Gym Promo Ideas
New Year, New You: Discounts for new memberships in January.
Valentine's Day Partner Workout: Encourage members to bring a partner for free.
March Madness Fitness Challenge: Run a fitness challenge throughout March.
Spring Clean Your Fitness Routine: Offer discounted personal training sessions to freshen up workouts.
Earth Day Outdoor Class: Host a special outdoor workout for Earth Day.
Mother's Day Special: Offer discounts or free classes for mothers.
Summer Boot Camp: Promote a boot camp for summer body readiness.
Father's Day Special: Discounts or free classes for fathers.
Independence Day Boot Camp: A special boot camp with a patriotic theme.
Back-to-School Special: Discounts for students and teachers.
Fall Fitness Challenge: Start a new fitness challenge for the fall.
Halloween Costume Workout: Encourage members to dress up for a special Halloween workout.
Veterans Day: Offer special promotions for veterans and current military personnel.
Thanksgiving Calorie Burner: A pre-Thanksgiving workout to prepare for the feast.
Black Friday Special: Discounted membership or merchandise.
Holiday Season Special: Offer discounted gift memberships for the holidays.
New Year's Resolution Kickstart: A program to help members get a head start on their New Year's fitness resolutions.
Winter Wellness Workshop: A seminar on staying healthy during winter.
National Nutrition Month: Run nutrition workshops or offer discounted consultations with a nutritionist.
Spring Into Fitness: A special promotion to kick off spring.
Earth Day: Offer a free class for anyone who bikes to the gym.
Summer Slimdown Challenge: A summer fitness challenge.
Independence Day Special: A discounted rate for new members.
Back to School: Offer discounted rates for students.
Fall Back Into Fitness: Encourage members to get back into their routine after summer.
Halloween: Offer a free class to anyone who comes in costume.
Thanksgiving: Offer a class focused on burning off Thanksgiving calories.
Winter Shape-Up: A fitness challenge to keep members active during winter.
New Year's Resolution: Offer a discounted rate for the first three months of the year.
February Heart Health: Promote heart-healthy classes and activities.
March Madness: Run a bracket-style fitness challenge.
April Showers Bring May Power: Offer a promotion for members who attend a certain number of classes in April.
Cinco de Mayo: Host a special class with a Latin dance workout.
Memorial Day: Run a special class or offer for military members.
June Wellness Challenge: Encourage members to participate in a wellness challenge.
July Hydration Challenge: Educate members on the importance of hydration and offer a challenge.
August Relaxation Month: Offer yoga or other relaxing classes at a discount.
September Step Challenge: Encourage members to hit a certain step count.
October Breast Cancer Awareness: Donate a portion of new memberships to a related charity.
November Gratitude Challenge: Run a challenge where members list something they're grateful for each day.
December De-Stress: Offer discounts on yoga or meditation classes.
Fitness Bingo Month: Run a bingo game where each square is a different class or workout.
Refer-a-Friend Month: Offer a discount or free month for each referral.
Early Bird Special: Discount for members who workout in the morning.
Lunch Hour Burn: Discounted lunchtime classes.
After-Work Wind Down: Discounted evening classes.
Weekend Warrior Special: Discounted classes for weekend workouts.
Family Fitness Month: Special rates for families.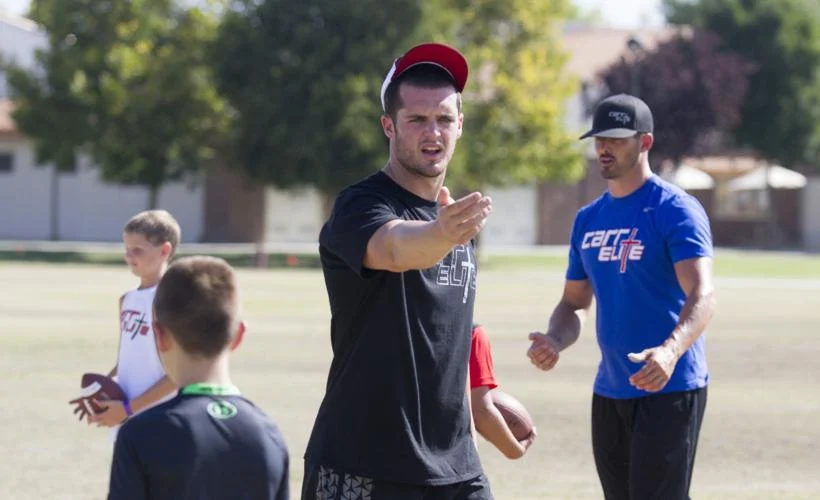 Exercise.com has enabled our company to expand in ways we couldn't imagine possible. It is much easier to get our programming out to not only our local clientele but also new clientele throughout the world as well as our professional athletes in different cities.
Eric Mahanke
Head Strength & Conditioning Coach, Carr Elite
Ready to have a powerful software tool for taking your gym to the next level? Get a demo now!
Read More:
January Monthly Gym Promotion Ideas
New Year's Resolution Challenge: Start a month-long fitness challenge to help members kickstart their New Year's resolutions.
Referral Program Boost: Encourage members to bring a friend to the gym in January, offering discounts or incentives for each referral.
Wellness Workshop: Host a workshop or seminar focused on holistic health and wellness to start the year right.
February Monthly Gym Promotion Ideas
Valentine's Day Partner Workouts: Offer special classes where members can bring a partner for free.
Heart Health Month: Promote heart-healthy activities and classes, such as cardio workouts.
Love Your Body Campaign: Encourage body positivity with special classes, wellness sessions, and motivational talks.
March Monthly Gym Promotion Ideas
Spring into Fitness Challenge: Create a challenge to motivate members to get fit for spring.
March Madness Basketball Workout: Develop a special workout inspired by basketball drills.
Women's Health Week: Offer special classes, discounts, or events for women in honor of International Women's Day.
April Monthly Gym Promotion Ideas
Earth Day Outdoor Workout: Organize an outdoor workout or event on Earth Day.
Spring Cleaning Discount: Offer a discount on personal training sessions to "clean up" workout routines.
Stress Awareness Month: Host yoga or meditation classes to help members manage stress.
May Monthly Gym Promotion Ideas
Mother's Day Special: Offer discounts or special classes for mothers.
Summer Body Preparation: Start a challenge or offer classes focused on getting in shape for the summer.
Mental Health Awareness: Host seminars or workshops focused on the connection between physical and mental health.
June Monthly Gym Promotion Ideas
Father's Day Special: Offer discounts or special classes for fathers.
Hydration Challenge: Encourage members to stay hydrated during the hot summer months with a hydration challenge.
Outdoor Fitness Classes: With warmer weather, offer classes outdoors like yoga in the park or boot camp at the beach.
July Monthly Gym Promotion Ideas
Independence Day Bootcamp: A special high-intensity workout class to celebrate the 4th of July.
Summer Slimdown Challenge: Encourage members to stay active during the summer with a fitness challenge.
Heat Wave Special: Offer discounted membership rates during heatwaves when outdoor activity levels might decrease.
August Monthly Gym Promotion Ideas
Back-to-School Special: Offer discounts or special packages for students and teachers.
Beat the Heat Yoga: Promote indoor, calming yoga classes as a way to beat the summer heat.
Family Fitness Month: Encourage family fitness by offering family packages or family-friendly classes.
September Monthly Gym Promotion Ideas
Fall Fitness Challenge: Start a fitness challenge to encourage members to stay active as the weather cools.
Self-Care September: Offer wellness workshops or classes focused on self-care.
Prep-for-the-Holidays Workout Series: Start a workout series to help members stay fit in preparation for the holiday season.
October Monthly Gym Promotion Ideas
Halloween Costume Workout: Encourage members to workout in their Halloween costumes with a special class or event.
Breast Cancer Awareness: Host charity workouts or events for breast cancer awareness.
Fall Into Fitness: Start a challenge or series of classes that celebrate fall activities, like a "Pumpkin Workout" using pumpkins as weights.
November Monthly Gym Promotion Ideas
Gratitude Challenge: Encourage members to share what they're grateful for on social media or in the gym.
Pre-Turkey Burn: Host high-intensity classes in the days leading up to Thanksgiving.
Black Friday/Cyber Monday Specials: Offer special deals on memberships, personal training, or merchandise during this major shopping period.
December Monthly Gym Promotion Ideas
Holiday Fitness Challenge: Encourage members to stay active during the holiday season with a fitness challenge.
Charity Workout Event: Host a charity workout where entry is an unwrapped toy for a local charity.
New Year's Prep: Offer special workshops or classes to help members set their fitness goals for the New Year.
Read More: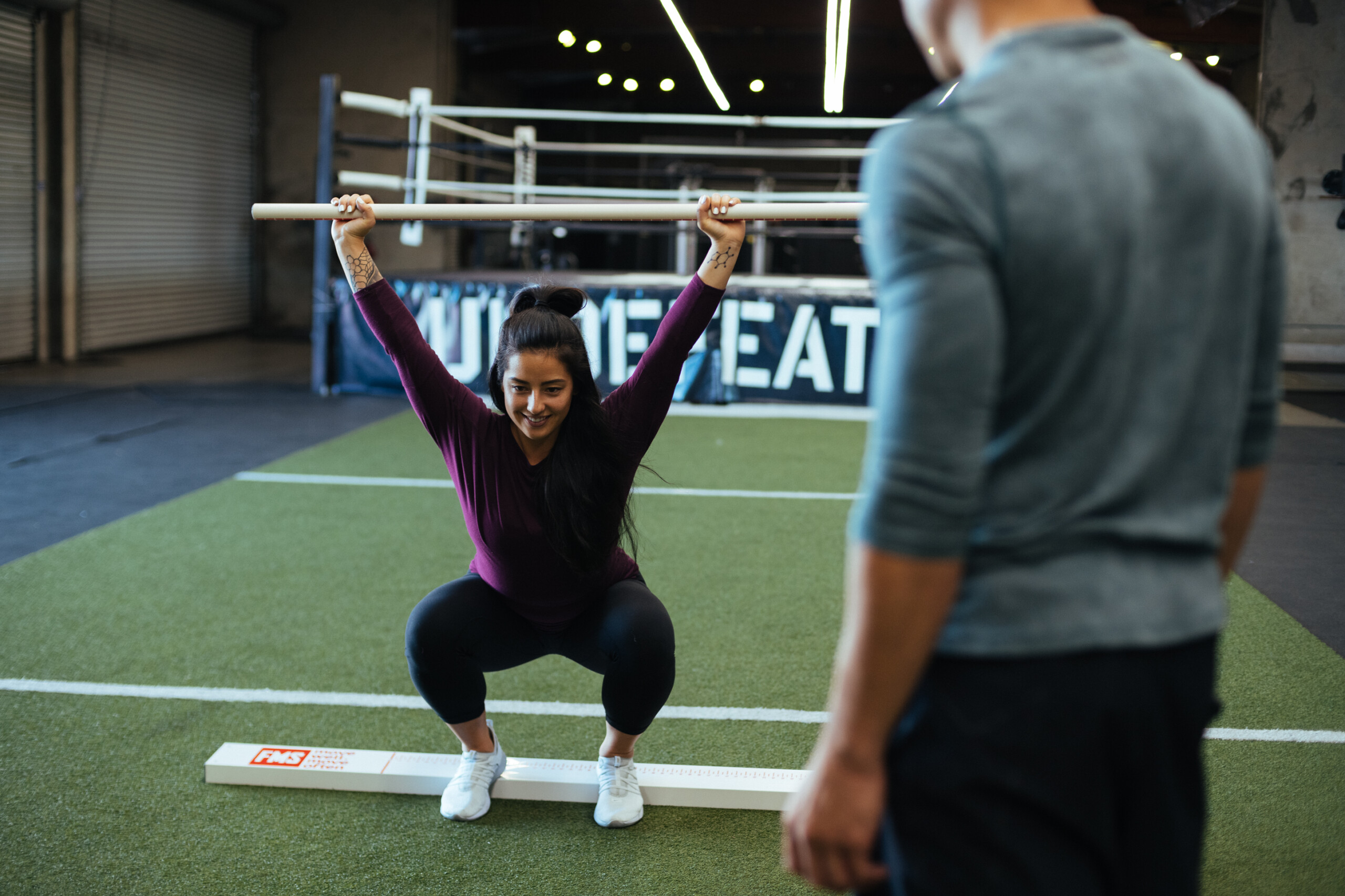 "We went live with our Fitness Business Management software at four locations. Everything is working great. The import and export are easy and the guys are really liking the look and convenience of the platform. From both my side and the user side the platform has exceeded our expectations."
Mike Contreras
Founder & CEO, FMS HS
Importance of Monthly Gym Promotions
The fitness industry is competitive, and standing out from the crowd requires smart strategies. Monthly gym promotions play a crucial role in this regard, engaging current members while attracting new ones. These promotions not only offer value to the clients but also increase the visibility and brand awareness of your gym. By aligning promotions with key events, holidays, or seasons, you can tap into the existing excitement and energy of your members, making the promotions more effective. Well-timed and thoughtfully planned promotions can significantly boost gym membership sales, contributing to the overall success of your fitness business.
Developing Effective Monthly Gym Promotions
Creating engaging and effective gym promotions requires careful planning and strategic thinking. First, consider what you want to achieve—be it attracting new members, increasing class attendance, or boosting merchandise sales. Next, identify the best type of promotion to achieve this goal. Seasonality and significant events, like holidays or popular sporting events, can provide inspiration for your promotions. Remember, your member base is diverse. So, aim to balance the needs and interests of different demographics when planning your promotions.
Examples of Successful Monthly Gym Promotions
Successful gym promotions come in all shapes and sizes. For example, New Year promotions tap into people's desire for a fresh start, while a Valentine's Day partner workout can bring in new potential members through your existing ones. A summer fitness challenge can keep members engaged during vacation season, and a back-to-school special can attract busy parents and teachers. Each of these promotions was successful because they were timely, appealing, and offered value to the members. The impact of these promotions on member engagement and gym sales can be significant, contributing to the overall growth and success of the gym.
Here are 5 case studies of gyms (composites but based on real-life gyms) utilizing monthly gym promos:
1. Case Study: New Year Fitness Resolution Challenge at FitLife Gym
At the beginning of the year, FitLife Gym in San Francisco launched a 'New Year Fitness Resolution Challenge'. They offered a 20% discount on memberships for newcomers who signed up in January. Existing members were encouraged to participate in a month-long challenge featuring daily workouts, nutrition tips, and wellness activities. The promotion was a hit, resulting in a 30% increase in new memberships and a significant uptick in member engagement. FitLife Gym leveraged the momentum from this promotion to retain new members and keep them motivated throughout the year.
2. Case Study: Summer Slim Down Challenge at Peak Performance Gym
Peak Performance Gym in Miami capitalized on the pre-summer rush with their 'Summer Slimdown Challenge'. They offered a 6-week program, complete with meal plans, personalized workouts, and weekly check-ins. The program was heavily promoted through their social media channels and newsletters. The result was a 40% increase in class attendance and 15% growth in new memberships during the campaign period. The Summer Slimdown Challenge has now become an annual event that members look forward to.
3. Case Study: Halloween Costume Workout at FunFit Gym
FunFit Gym in Austin, Texas, added a fun twist to their October promotion with a Halloween Costume Workout. They invited members to attend workout sessions in costume, with prizes for the best outfits. They used their custom-branded app to promote the event, allowing members to vote for their favorite costumes. The event resulted in a high turnout, substantial social media engagement, and an increase in trial memberships, as members brought friends to join the fun.
4. Case Study: Back-to-School Special at PowerPlay Gym
In September, PowerPlay Gym in New York launched a 'Back-to-School Special'. They offered a 10% discount on memberships for students and teachers, alongside free trial classes. This promotion was shared widely on their social media platforms and through local schools. The Back-to-School Special led to a 20% increase in student memberships, helping PowerPlay Gym tap into a younger demographic.
5. Case Study: Gratitude Challenge at Harmony Health Club
Harmony Health Club in Denver, Colorado, ran a 'Gratitude Challenge' during November. Members were encouraged to share what they were grateful for each day on the club's custom-branded app. For each post, Harmony Health Club donated a dollar to a local charity. This promotion saw massive engagement from members, led to positive press coverage, and increased brand awareness in the local community. The Gratitude Challenge not only boosted member engagement but also positioned Harmony Health Club as a socially responsible business.
Read More:
Leveraging Digital Platforms for Gym Promotions
In today's digital age, online platforms have become a powerful tool for promoting gym events and deals. Social media channels, email newsletters, and gym websites can all be used to share and promote your monthly gym promotions. Digital platforms not only enhance the reach of your promotions but also allow for targeted marketing, ensuring your promotions reach the right audience. A successful digital promotion strategy involves regular updates, engaging content, and a strong call to action, encouraging members to take advantage of the promotions.
Read More:
How can I incorporate seasonal events or holidays into my gym promotions?
Incorporating seasonal events or holidays into gym promotions requires some creativity and planning. For example, you could host a 'New Year Fitness Resolution Challenge' in January or a 'Summer Slim Down Challenge' in June. Halloween could be made fun with a 'Costume Workout,' and November could include a 'Gratitude Challenge.' The key is to tie the promotion to the event or holiday in a way that excites and engages your members. Finding the best gym event ideas is a great way to structure gym promotions that make a difference to your gym bottom line.
How can I promote my monthly gym promotions effectively?
Promoting your monthly gym promotions effectively involves a mix of in-person and digital strategies. In the gym, you can use posters, flyers, and verbal announcements. Digitally, you can utilize your gym's social media channels, email newsletters, and website. If you use a gym management software like Exercise.com, you can also promote your events directly through your custom-branded fitness app.
Read More:
How can I measure the success of my monthly gym promotions?
Success can be measured in several ways, depending on the goal of the promotion. For promotions aimed at increasing membership, track the number of new sign-ups. For those aimed at boosting class attendance, monitor the turnout. Digital engagement can be measured by tracking likes, shares, comments, and app usage. Always monitor these metrics before, during, and after the promotion to understand its impact.
Read More:
How can gym management software enhance my monthly gym promotions?
Gym management software like Exercise.com can greatly enhance your monthly gym promotions. The software can streamline the process of planning, sharing, and monitoring your promotions. Moreover, with a custom-branded app, your promotions can be directly accessed by your members, increasing visibility and engagement.
How can I ensure my monthly gym promotions appeal to a wide range of members?
To ensure your promotions appeal to a wide range of members, consider the diverse interests and needs of your member base. Some members may be motivated by competitions, others by social events, and others by charitable causes. Try to incorporate a variety of promotions throughout the year to engage different segments of your membership. Surveying your members to understand what types of promotions they would enjoy can also be helpful.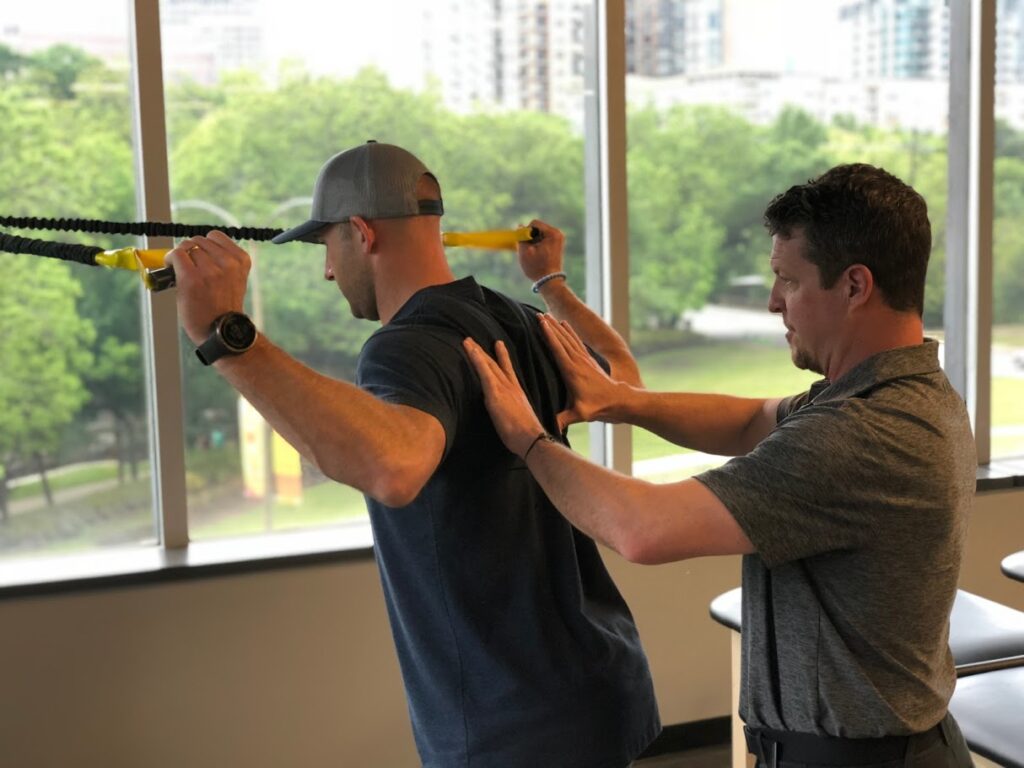 "Working with Exercise.com and their team has been an amazing experience and a dream come true in terms of accomplishing a vision! Their workout technology has helped us effectively engage our community, and I highly recommend Exercise.com to grow your business!"
Andrew Banner
Co-Founder, AMPD Golf Performance
Enhancing Promotions with Gym Management Software
Exercise.com's gym management software is a game-changer when it comes to creating and managing gym promotions. This platform can streamline the process, allowing you to easily plan, share, and monitor your promotions.
Additionally, the custom-branded gym apps can enhance the visibility and appeal of your promotions, putting your gym directly into the pockets of potential and existing members. Integrating promotions into this digital platform offers benefits for both the gym and its members, making promotions more accessible and engaging.
By leveraging the power of Exercise.com, you can take your gym promotions to the next level, boosting engagement, sales, and overall gym success. Get a demo now!
Tyler Spraul
is the director of UX and the head trainer for Exercise.com. He has his Bachelor of Science degree in pre-medicine and is an NSCA-Certified Strength and Conditioning Specialist® (CSCS®). He is a former All-American soccer player and still coaches soccer today. In his free time, he enjoys reading, learning, and living the dad life.