63+ Gym Promotion Ideas in 2023
Discover the best gym promotion ideas that you can put into action year round. These creative gym promo ideas can result in real revenue for your gym. See how gym promos, when done properly, can breathe new life and excitement into your gym members, and the new guests they bring to your gym!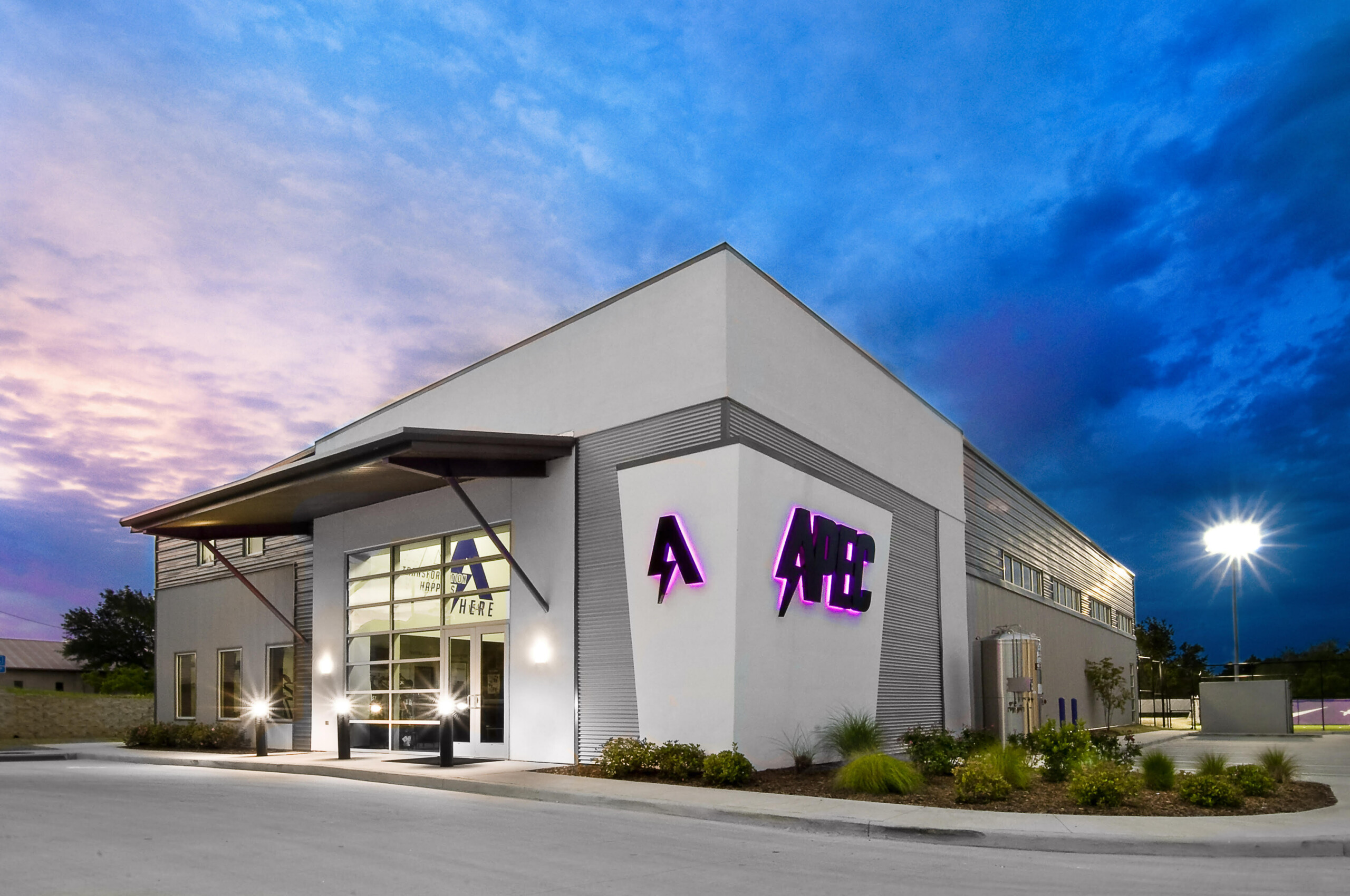 Exercise.com is simply the best. We were using three or four different apps or softwares to do what we can now do all in one with the Exercise.com platform.
Brandon Stroupe
Founder and President, APEC Sports Performance
Making your gym stand out with exciting gym promos is more important than ever. As a gym owner, you're not just managing a space for workouts – you're creating an environment where people come to achieve their health and wellness goals. To thrive in this competitive industry, you need to have your finger on the pulse of what your members want and need. You need to offer engaging, creative fitness club promotions and services that keep your members coming back and bring new ones through your doors. That's where Exercise.com comes in. As the best gym management software platform, Exercise.com is the tool you need to streamline your operations, engage your members, and grow your business.
Want to learn more? Get a demo now!
Big List of Gym Promotion Ideas
Early Bird Special: Offer a discounted membership rate to members who workout during off-peak hours.
New Year, New You: Kickstart the year with a promotion offering a discount for new members in January.
Summer Slimdown Challenge: Offer a workout challenge that promotes getting fit for the summer.
24-hour Access Pass: Provide a day pass for potential members to explore your gym anytime within a 24-hour period.
Free Personal Training Session: Offer a complimentary personal training session to new members.
Partnered Local Business Discounts: Collaborate with local businesses to offer discounts to mutual customers.
Birthday Discounts: Give a special offer to members during their birthday month.
Bring a Friend for Free: Allow members to bring a friend for free on certain days.
Student and Teacher Discounts: Provide discounted membership rates for students and teachers.
Social Media Check-In: Offer small incentives for members who check-in at your gym on social media.
Referral Program: Reward members who refer a friend to join the gym.
Corporate Wellness Programs: Partner with local businesses to offer corporate wellness programs.
Military, Police, and Firefighter Discounts: Offer discounted rates for service members.
Free Nutrition Consultation: Provide new members with a complimentary nutrition consultation.
Community Classes: Host free classes open to the community to attract potential new members.
Fitness Challenges: Create fitness challenges that keep members engaged and motivated.
Membership Upgrade Offer: Encourage members to upgrade their membership by offering a discount or extra services.
Weight Loss Competition: Host a weight loss competition with prizes for the biggest transformations.
Family Add-On Discount: Offer a special rate for family members added onto a regular membership.
Loyalty Rewards Program: Reward long-term members with special perks or discounts.
Free Trial Period: Allow potential members to try out your gym free of charge for a certain period.
Seasonal Workout Classes: Offer special classes related to the season or upcoming holidays.
Specialty Workout Series: Run a series of classes focused on a specific type of exercise, like yoga or high-intensity interval training (HIIT).
Themed Workout Nights: Host themed workout nights, like '80s aerobics or superhero strength training.
Post-Workout Recovery Sessions: Offer recovery sessions, such as foam rolling classes or guided stretch classes.
Charity Workout Events: Host a workout event where the entry fee is a donation to a local charity.
Wellness Workshops: Run workshops on nutrition, mental health, or other wellness topics.
Small Group Training: Offer discounted rates for small group personal training.
Couples Discount: Offer a special discount for couples who join the gym together.
Parent and Child Classes: Offer classes where parents and children can workout together.
Prenatal and Postnatal Fitness Classes: Offer special classes for expecting and new mothers.
Senior Fitness Classes: Provide classes tailored specifically for older adults.
Lunchtime Workout Specials: Offer special classes or discounts for lunchtime workouts.
Equipment Demonstrations: Host demonstrations on how to use different gym equipment.
Healthy Recipe Competitions: Host a competition where members submit their favorite healthy recipes.
Free Health Screenings: Partner with local health professionals to offer free health screenings at your gym.
Fitness Assessments: Provide free fitness assessments for members to measure their progress.
Progress Tracking: Use gym management software like Exercise.com to help members track their workout progress.
Member Spotlight: Highlight member achievements on your social media pages.
Post-Workout Snack Bar: Offer a post-workout snack bar with healthy options.
Hydration Station: Set up a hydration station with different types of water infusions.
Online Workouts: Offer online workouts for members who can't make it to the gym.
Virtual Challenges: Set up a virtual challenge where members can participate from anywhere.
Outdoor Bootcamp: Take advantage of good weather and host an outdoor fitness bootcamp.
Free Massages: Partner with local massage therapists to offer free post-workout massages.
Cross-Training Programs: Offer cross-training programs that incorporate different types of workouts.
Fitness Retreats: Organize fitness retreats or day trips that incorporate exercise.
Free Merchandise: Give away gym-branded merchandise to long-term members or as part of a promotion.
Workout of the Day: Share a workout of the day on your social media pages to engage members.
Nutrition Seminars: Host seminars on nutrition to educate your members.
Master Classes: Offer master classes with guest instructors or renowned fitness experts.
Childcare Services: Offer childcare services to make your gym more accessible for parents.
Fitness Bingo: Create a fitness bingo card with different exercises for members to complete.
Gym Anniversary Party: Throw a party or special event for your gym's anniversary.
Holiday Specials: Offer membership or personal training discounts around holidays.
New Class Launch: Promote the launch of a new class with special offers or events.
Fitness Testing: Offer fitness testing to help members track their progress.
24-Hour Gym Challenge: Host a 24-hour challenge where members aim to workout at different times throughout the day.
Weightlifting Workshops: Offer workshops focused on weightlifting techniques.
Recovery Packages: Create packages that include recovery services, like massage or foam rolling classes.
Health and Fitness Expo: Host a health and fitness expo at your gym with local vendors.
Local Sports Team Partnerships: Partner with local sports teams for joint promotions.
Incentives for Reviews: Encourage members to leave online reviews in exchange for small incentives.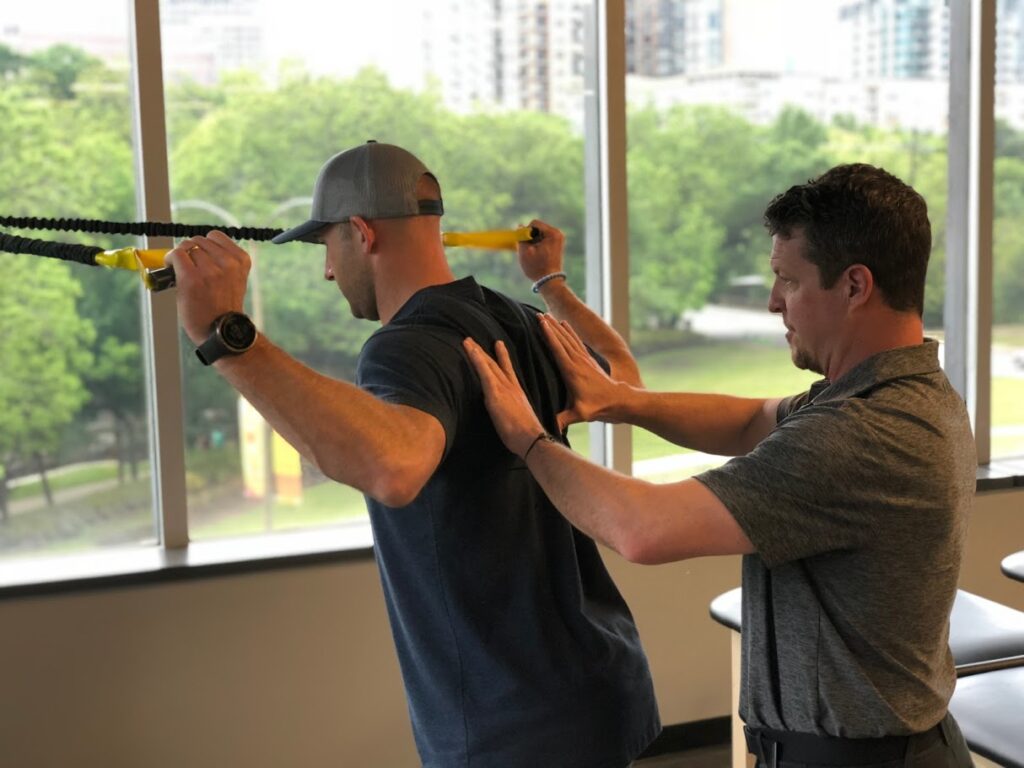 "Working with Exercise.com and their team has been an amazing experience and a dream come true in terms of accomplishing a vision! Their workout technology has helped us effectively engage our community, and I highly recommend Exercise.com to grow your business!"
Andrew Banner
Co-Founder, AMPD Golf Performance
Read More:
Seasonal Gym Promotion Ideas
Seasonal gym promotions can be a great way to keep things fresh and exciting for your members, while also attracting new clients who may be motivated by the changing seasons. These promotions can be tied to holidays, changes in the weather, or even seasonal sports and activities.
New Year's Resolution Discount: Offer a special membership discount in January to attract people who have made fitness their New Year's resolution.
Summer Slimdown Challenge: A competition during the summer months that rewards members for their weight loss or fitness improvements.
Fall Back into Fitness: Encourage members to get back on track after the summer with discounted personal training sessions in the fall.
Winter Warrior Challenge: A winter workout challenge that keeps members coming in despite the cold weather.
Spring Cleaning Special: A promotion that offers discounted cleaning products or services at the gym to encourage members to keep their fitness gear clean and in top shape.
Read More:
Genius Gym Promotion Ideas
Genius gym promotions are those that think outside the box to get people in the door and keep your existing members motivated. These ideas can involve innovative uses of technology, creative partnerships, or unique challenges that get people excited about fitness.
Gamified Fitness Challenges: Use technology to create challenges that reward points or achievements to members who reach fitness goals.
Local Business Partnership: Partner with a local business to offer mutual promotions, such as discounts for customers who show a receipt from the other business.
Social Media Challenges: Use your gym's social media platform to run fitness challenges that encourage members to share their progress online.
Charity Workouts: Hold charity workout sessions where the entry fee is a donation to a chosen charity.
Virtual Reality Workouts: Incorporate virtual reality technology to provide unique and exciting workout experiences for your members.
Read More:
Cheap Gym Promotion Ideas
Cheap gym promotion ideas are perfect for when you're on a tight budget but still want to attract new members and keep current ones engaged. These ideas require little to no financial investment, but can still be highly effective.
Member Referral Program: Encourage members to refer friends and family by offering them a free month for every new sign-up.
Social Media Contests: Run contests on your gym's social media pages that encourage members to share their workout photos or fitness goals.
Workout Buddy System: Introduce a workout buddy system that encourages members to bring a friend for a free workout.
Community Open House: Host an open house where anyone in the community can come in and try your gym for free.
Testimonial Discounts: Offer discounts to members who provide testimonials that you can use in your marketing materials.
Read More: Best Gym Software with Referral Program Tools
Super Creative Gym Promotion Ideas
Super creative gym promotions are all about pushing the envelope and trying something completely new and different. These are promotions that are fun, engaging, and help your gym stand out from the competition.
Themed Workout Days: Host workouts themed around popular movies, TV shows, or historical events.
Fitness Flash Mob: Organize a flash mob workout in a public place to generate buzz about your gym.
Workout Scavenger Hunt: Create a workout scavenger hunt where members have to complete different exercises around the gym.
Silent Disco Yoga: Host a silent disco yoga class, where participants listen to the instructor and music through headphones.
Mystery Fitness Class: Offer a mystery fitness class where the type of workout is a surprise until the class starts.
Read More: Best Gym Software with Class Management
Gym Promotion Ideas to Increase Revenue
These gym promotion ideas are designed to increase your revenue. They may involve selling additional services, encouraging members to buy more expensive memberships, or attracting new members who are likely to spend more.
Upsell Personal Training: Offer a discount on personal training packages when members sign up for a new membership or renew their existing one. This strategy can encourage members to invest in personal training sessions that they might not have considered otherwise.
Premium Membership Tiers: Create premium membership tiers that offer additional benefits such as access to specialty classes, priority booking, or free guest passes. This could encourage members to upgrade their current memberships.
Nutrition Counseling and Meal Plans: Consider hiring a certified nutritionist who can provide personalized meal plans and nutrition counseling for members. This is an additional service that can generate significant revenue.
Branded Merchandise: Selling gym-branded merchandise like t-shirts, water bottles, and workout gear can provide an additional revenue stream while also promoting your gym.
Host Paid Workshops or Seminars: Organize workshops or seminars on various fitness and wellness topics. These could be paid events open to both members and non-members, providing an additional source of income and a way to attract potential new members.
Read More: Best Gym Software with Nutrition Tracking
Gym Promotion Case Studies
Read through these composite case studies taken from real life examples of gym promos that have been successful.
Case Study 1: The New Year's Resolution Promotion
Gym: Fitness Haven
Fitness Haven, a local gym, decided to capitalize on the wave of New Year's resolutions by offering a special promotion in January. They provided a 20% discount on annual memberships for new members who signed up within the first two weeks of the month. As a result, Fitness Haven saw a significant increase in new memberships, with a 35% growth compared to the previous January. Many of these new members remained active and continued their memberships, making the promotion a huge success.
Case Study 2: The Summer Slim Down Challenge
Gym: Powerhouse Gym
Powerhouse Gym implemented a Summer Slim Down Challenge to encourage existing members to stay motivated and attract new clients. The challenge included weekly weigh-ins, group exercise classes, nutritional coaching, and a support group. At the end of the 12-week challenge, the top three participants who achieved the most significant transformations won cash prizes. The challenge not only increased member engagement but also brought in 15 new members who were eager to participate.
Case Study 3: The Charity Workout Event
Gym: Community Fitness Center
The Community Fitness Center organized a charity workout event in partnership with a local food bank. Participants were asked to bring non-perishable food items as their entry fee. The event featured fun and challenging group workouts, as well as raffle prizes donated by local businesses. This promotion helped increase the gym's visibility in the community and attracted new members who appreciated the gym's commitment to giving back. The food bank received a generous donation, and the gym gained 10 new members as a direct result of the event.
Case Study 4: The Corporate Wellness Partnership
Gym: Elite Performance Gym
Elite Performance Gym partnered with a nearby corporation to offer a discounted corporate wellness program for their employees. The program included access to the gym, group exercise classes, personal training sessions, and wellness seminars. As a result of the partnership, 50 new members from the corporation joined the gym, and many of their coworkers soon followed suit. This promotion boosted the gym's revenue and increased brand awareness among local businesses.
Case Study 5: The Themed Workout Night
Gym: RetroFit Gym
RetroFit Gym decided to engage their members and attract newcomers by hosting a themed workout night once a month. They kicked off the series with an '80s aerobics night, complete with neon workout gear and classic '80s tunes. The event was promoted on social media, and attendees were encouraged to share photos of the night using a designated hashtag. The gym saw an increase in class attendance during the themed nights, and their social media engagement skyrocketed. As a result, RetroFit Gym gained 20 new members over three months due to the buzz generated by the themed workout nights.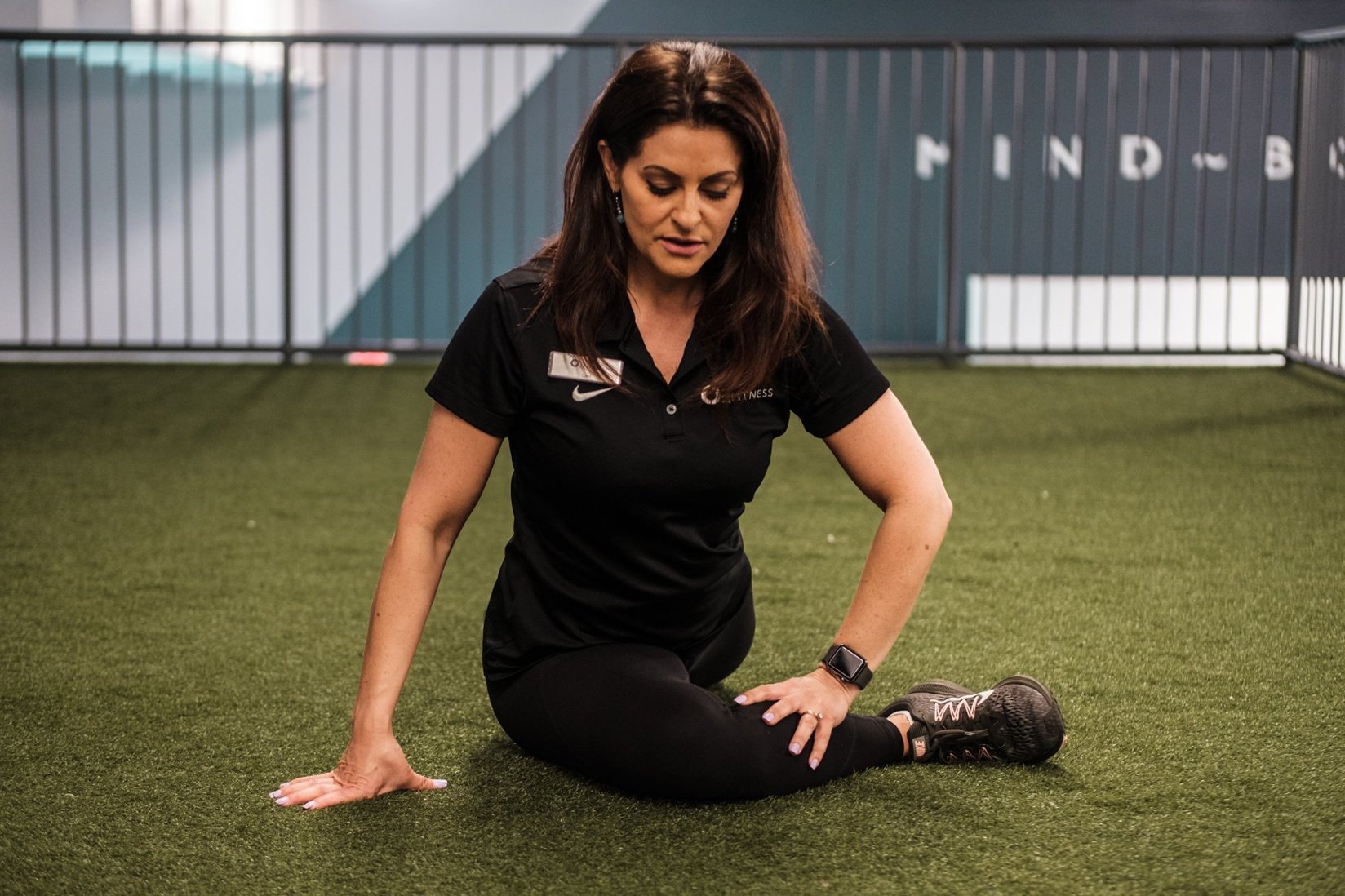 Excellent choice for my business! I tried nearly all the "major" platforms and found Exercise.com to be the most intuitive.
Lani Hudgins
Certified Personal Trainer & Nutrition Coach
Read More:
How can I promote my gym?
Promoting your gym involves a combination of marketing strategies to create awareness, generate interest, and attract members. Online promotion can include social media marketing, email newsletters, and running a blog or YouTube channel with fitness tips and workouts. Offline promotion might include local partnerships, hosting community events, or offering referral incentives to existing members. Above all, creating a welcoming, supportive atmosphere in your gym will encourage positive word-of-mouth promotion.
How do I attract new customers to my gym?
Attracting new customers to your gym requires a solid understanding of your target audience and a compelling value proposition. Offering a variety of memberships, classes, and services can appeal to a broader audience. Promotions, challenges, or events can create buzz and attract new customers. Online marketing, such as social media advertising, SEO, and email marketing, and learning new ways to market a gym online can also help reach potential customers. Lastly, partnerships with local businesses or corporate wellness programs can be an effective way to attract new members.
Read More:
What are some effective gym promotion ideas?
Effective gym promotion ideas vary based on your target audience and location. Some ideas include offering a free trial period, hosting fun events or challenges, implementing a referral program, offering coupon codes, partnering with local businesses for mutual promotions, and running seasonal or holiday promotions. Promoting success stories from your members can also be a powerful motivator for potential new members.
Read More:
How can I retain my current gym members?
Retaining current gym members involves keeping them engaged and making them feel valued. Regularly updating your equipment and offering a variety of classes can keep members interested. Personal touches, like acknowledging member achievements or remembering names, can foster a sense of community. Additionally, offering loyalty programs or member-exclusive benefits can incentivize members to stay.
How can I increase revenue at my gym?
To increase revenue at your gym, consider offering additional services like personal training, nutritional counseling, or specialty classes. Selling branded merchandise or healthy snacks using a high converting gym payment processing system can also generate additional income. Increasing your membership base is, of course, a primary way to increase revenue, so continually working on your marketing and member retention strategies is essential.
Read More:
What is a good way to engage with my gym members?
Engaging with your gym members can be done in various ways. Offering regular workshops or seminars on fitness and health topics can provide additional value to your members. Social events, like a gym anniversary party or holiday gathering, can help build a sense of community. Regularly seeking feedback and responding to member concerns shows that you value their input. Also, consider using social media or an email newsletter to share gym updates, fitness tips, and member success stories.
How can I differentiate my gym from competitors?
Differentiating your gym from competitors involves highlighting what makes you unique. This could be your equipment, the classes you offer, the qualifications of your staff, or your community involvement. Offering exceptional customer service can also set you apart. Additionally, consider ways to specialize or niche down — for example, you might cater to seniors, focus on strength training, or offer a comprehensive wellness approach with services like nutrition counseling.
Take Your Gym to the Next Level
In the world of fitness, being good isn't enough – you need to be great. And to be great, you need the right tools at your disposal. With Exercise.com's gym management software platform, you can transform your gym into a powerhouse of efficiency, engagement, and revenue generation.
Whether you're looking to simplify your gym management, create custom-branded fitness apps, sell workouts online, or all of the above, Exercise.com is the solution you need. Don't wait to take your gym to the next level. Book a demo with Exercise.com today and see how we can help make your gym the best it can be.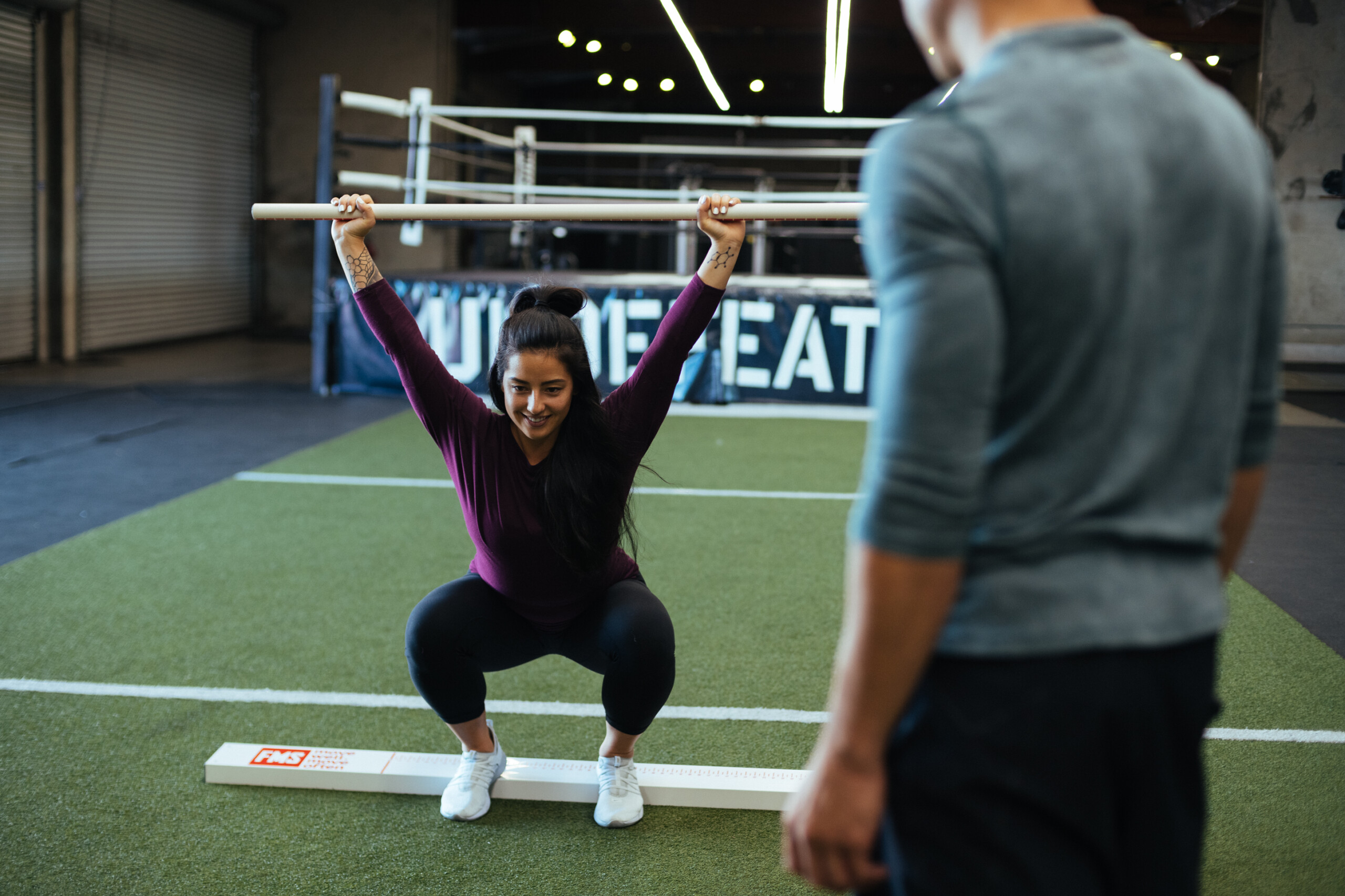 "We went live with our Fitness Business Management software at four locations. Everything is working great. The import and export are easy and the guys are really liking the look and convenience of the platform. From both my side and the user side the platform has exceeded our expectations."
Mike Contreras
Founder & CEO, FMS HS
Read More:
Tyler Spraul
is the director of UX and the head trainer for Exercise.com. He has his Bachelor of Science degree in pre-medicine and is an NSCA-Certified Strength and Conditioning Specialist® (CSCS®). He is a former All-American soccer player and still coaches soccer today. In his free time, he enjoys reading, learning, and living the dad life.