How do I find my gym niche?
If you're looking to start or grow a gym or fitness business, finding your gym niche is crucial to your success. But how do you find your gym niche? It all starts with understanding your gym target audience and what they're looking for in a gym. Are they interested in weightlifting, yoga, or group fitness classes? Are they seniors, college students, young professionals, or something else? Once you have a clear understanding of your fitness target audience, you can start to narrow down your gym niche marketing campaigns and get laser focused with your gym marketing ideas. This may involve researching your competition and identifying gaps in the market that you can fill so that you can better target your gym audience.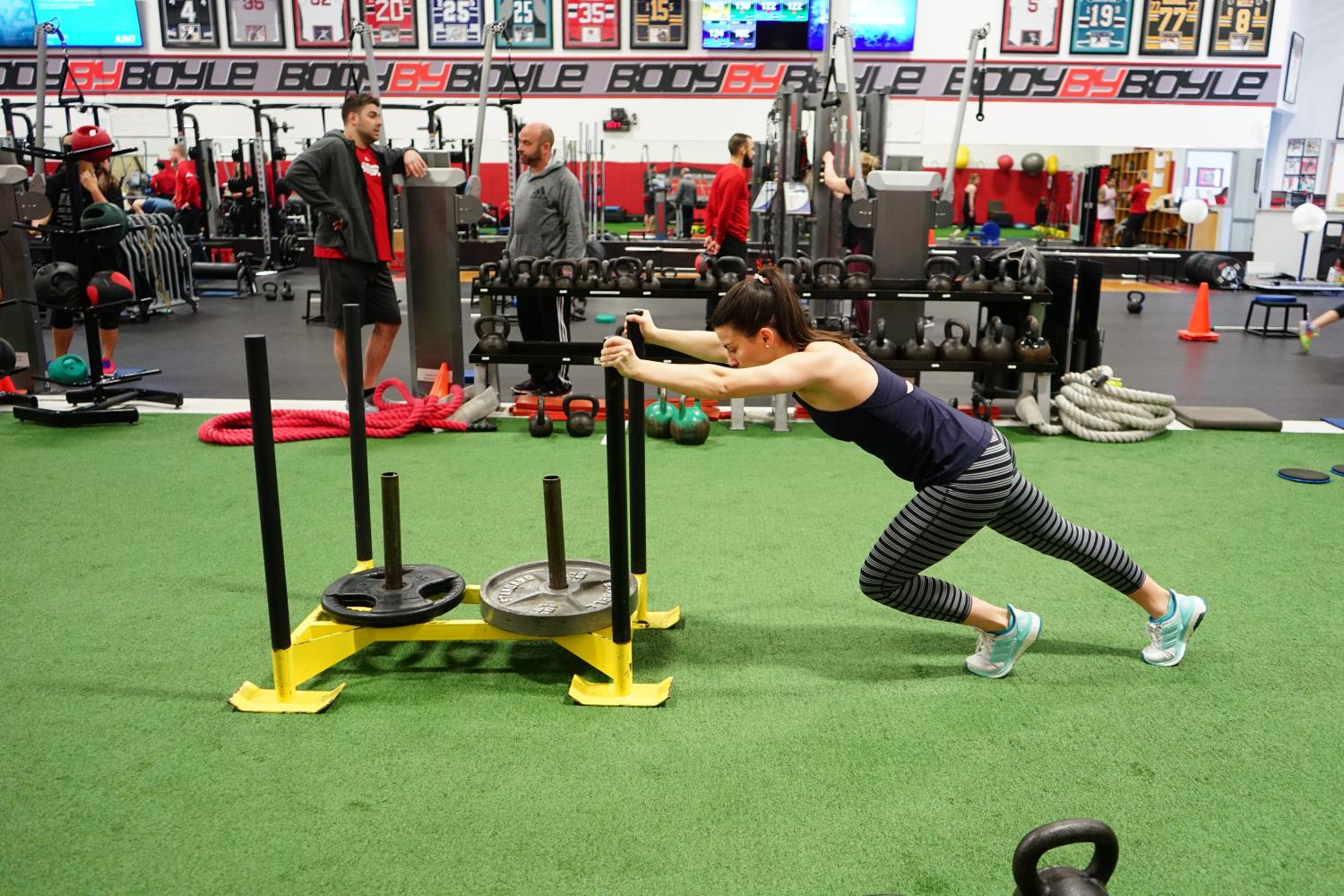 "The Exercise.com team is amazing, and their all-in-one software is more than we ever expected! All of this is made possible by a high-quality team."
Mike Boyle
Co-Founder, MBSC
At Exercise.com, we understand the importance of finding your gym niche. That's why we offer the best gym management software on the market to help you streamline your business and attract more clients. Our software is designed to help you manage your gym, schedule classes, and track client progress all in one place. With Exercise.com, you can focus on what you do best – helping your clients achieve their fitness goals.
If you're ready to take your gym business to the next level, book a demo with Exercise.com today. Our team of experts will walk you through our software and show you how it can help you find your gym niche and grow your business. Don't wait – book a demo today and start building the gym of your dreams!
Finding the Right Gym Niche for Your Gym Marketing Strategy
Are you a gym owner grappling with attracting new members and retaining the existing ones? If so, the secret to overcoming this challenge might lie in identifying the right gym niche for your business. This article will illuminate the concept of a gym niche, why it's critical to discern yours, and how to discover the one that suits your business best. Using a tool like Exercise.com, you can effectively market your gym to the right audience. So, let's get started!
Read More:
Decoding the Concept of a Gym Niche
Before embarking on the journey to discover your gym niche, it's pivotal to understand this term. Your gym niche refers to the specific type of fitness services that cater to the unique needs, preferences, and lifestyles of your potential clients. It's the space in the fitness world where your gym can excel and resonate with a certain audience.
As a gym owner, it's important to consider the fitness goals of your potential clientele when identifying your gym niche. Do they want to build muscle, lose weight, or enhance their overall health? Different types of fitness services may attract different clients. For instance, if your target market is largely interested in weightlifting, a traditional gym setup with ample weightlifting equipment might be a perfect fit. However, if your audience is more inclined towards flexibility and stress reduction, offering yoga or Pilates classes may better serve their needs.
What are the different types of gym niches?
A gym niche can manifest in numerous ways. It could be a specific type of gym, such as a traditional gym, a boutique fitness studio, or a specialty fitness center. Alternatively, it could be a unique kind of activity, such as yoga, Pilates, or CrossFit. Fundamentally, your gym niche should align closely with the needs and goals of your target audience.
When considering your gym niche, it's also essential to reflect on the lifestyle and preferences of your potential clients. Do they prefer working out in a group or individually? Do they enjoy high-intensity workouts or more relaxed activities? These factors are significant when selecting your gym niche and can be understood and addressed effectively using Exercise.com.
The Importance of Identifying Your Gym Niche
So, why is it crucial to identify your gym niche? Primarily, it can save you time, money, and energy by reducing the chances of unsuccessful marketing campaigns aimed at the wrong audience. Moreover, when you establish your gym niche, you're more likely to retain clients, as your services align with their fitness needs and goals.
Identifying your gym niche can also help create a community around your gym, offering a supportive environment that motivates and inspires your clients. It can also enhance the enjoyment factor for your clients; when they participate in activities that they genuinely enjoy, they're more likely to stick with their fitness routine.
Analyzing Your Potential Clients' Fitness Goals and Preferences
The first step in finding your gym niche is analyzing the fitness goals and preferences of your potential clients. Exercise.com provides valuable insights and tools to help you understand your potential clients better and deliver services that match their needs.
Exploring Various Types of Fitness Services
With a clear understanding of your potential clients' goals and preferences, it's time to explore various fitness service options. Exercise.com, with its extensive capabilities, can assist in managing different types of services, whether it's a traditional gym setup, boutique fitness studios, specialty fitness classes, or online and virtual fitness offerings.
Understanding Gym Culture and Community
An essential aspect of selecting your gym niche is understanding the culture and community of the gym you aim to create. The culture of your gym can greatly influence your clients' motivation and enjoyment of their fitness routines. Exercise.com can help you develop and scale your gym with software that empowers your entire business.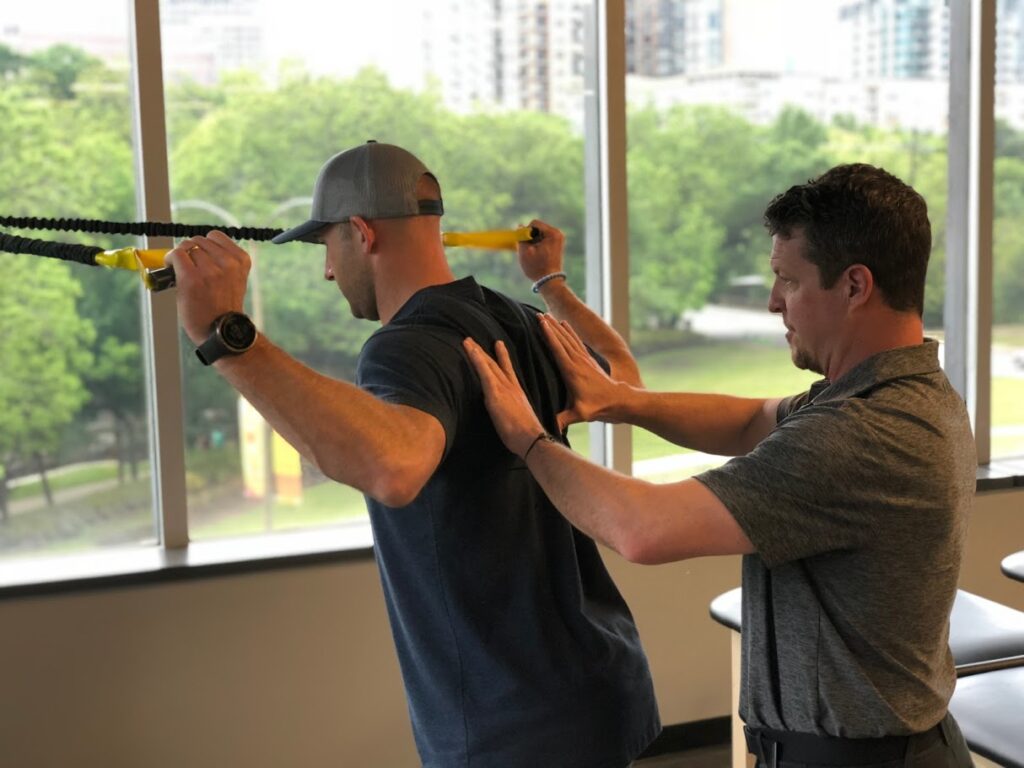 "Working with Exercise.com and their team has been an amazing experience and a dream come true in terms of accomplishing a vision! Their workout technology has helped us effectively engage our community, and I highly recommend Exercise.com to grow your business!"
Andrew Banner
Co-Founder, AMPD Golf Performance
Gym Niche Marketing Case Studies
Here are some composite examples of gym niche marketing examples (these are composites but based on real-life examples) that should be helpful for you in understanding how to do the same with your gym marketing campaigns.
Case Study 1: CrossFit Powerhouse
CrossFit Powerhouse was a small, local gym in a mid-sized city. Despite having a strong clientele, the owners were struggling with stagnation in their member growth. After conducting a demographic survey of their members using Exercise.com, they discovered a surprising trend: a large portion of their members were working parents.
Recognizing this niche, CrossFit Powerhouse decided to tailor their services specifically for this demographic. They offered early morning and late evening classes to accommodate busy schedules. They even went so far as to provide childcare during popular class times.
Their marketing efforts were also reshaped to target this demographic by emphasizing convenience and flexibility. Using Exercise.com's digital marketing tools, they rolled out an email campaign and social media ads highlighting their new services.
The results were nothing short of impressive. Over the course of six months, membership increased by 30%. The gym owners attributed this growth to their strategic use of Exercise.com to identify and target their unique gym niche.
Case Study 2: Tranquil Yoga Studio
Tranquil Yoga Studio, a well-established business, was facing fierce competition from new boutique studios opening nearby. Their regular membership was dwindling, and they needed a fresh approach to regain their competitive edge.
They turned to Exercise.com for a solution. After analyzing data collected from their members through the platform, they found out a significant number of their members were seniors interested in gentle exercises for flexibility, balance, and stress relief.
Seeing this, Tranquil Yoga Studio developed special classes catering to this group. They created low-impact yoga and Tai Chi sessions suitable for all fitness levels. Furthermore, they used Exercise.com to launch a specialized fitness app for their members, providing digital access to their tailored workouts and virtual classes.
With this targeted approach, Tranquil Yoga Studio saw a revitalization in their member base. Over a year, the studio saw an increase in retention rate by 40% and new membership registration by 20%.
Case Study 3: Elite Performance Training Center
Elite Performance Training Center had always marketed itself as a gym for everyone. However, with stagnating growth, they decided to use Exercise.com to delve deeper into their member data.
What they discovered was a significant number of their members were local college athletes. Seeing this, the owners decided to shift their focus towards this niche, creating tailored strength and conditioning programs specifically for this group.
Exercise.com's workout creation software allowed them to easily develop and share these new routines with their members. They also used the platform's performance health assessment tool to track the athletes' progress and provide them with valuable feedback.
By promoting their specialization in training athletes on social media and via word-of-mouth, they managed to grow their membership by 35% over the next year. Their success was largely due to targeting their niche audience using the capabilities of Exercise.com.
Case Study 4: Silver Fitness Club
Silver Fitness Club was located in a neighborhood with a high population of retired individuals. Despite this, their membership base was varied and they didn't specifically cater to any particular group.
Using Exercise.com, they started a campaign to promote their gym towards older adults seeking to maintain their health and fitness. They surveyed their members to identify their needs and used that feedback to offer classes focused on strength training, balance, flexibility, and cardiovascular health specifically designed for older adults.
Utilizing Exercise.com's automated email marketing, they communicated these new offerings to their target audience. They also started a gym referral program, encouraging their current members to introduce their peers to the club.
Over eight months, Silver Fitness Club saw a 50% increase in their membership with a majority belonging to their targeted age group. The club is now recognized as a leading fitness destination for older adults in the community, thanks to Exercise.com's sophisticated analytics and marketing tools.
Case Study 5: TechFit Gym
TechFit Gym was situated in a tech-savvy city populated with a high number of software engineers and tech enthusiasts. Despite having a good influx of members, they were not experiencing the growth they anticipated.
With the help of Exercise.com, they found out that their gym members were highly interested in using technology to enhance their workouts. Taking this into consideration, they decided to cater to this tech-savvy niche.
TechFit Gym integrated smart devices like heart rate monitors and fitness trackers into their workout programs, using Exercise.com's seamless device integration capabilities. They developed an app for members to track their workouts, nutrition, and progress. The gym also introduced virtual reality (VR) workouts and gamified fitness challenges to attract the tech enthusiasts.
The gym used Exercise.com's email marketing and notification tools to inform existing members and attract new ones. They emphasized their cutting-edge technology, unique VR experiences, and integration with popular fitness apps and wearables.
The result was a significant 40% increase in gym membership over the next 12 months. TechFit Gym became a go-to spot for the tech community in the city, providing a unique fitness experience catered specifically to their interests and lifestyle.
These case studies illustrate how gyms have successfully leveraged Exercise.com to identify, target, and cater to specific niches, resulting in increased growth and membership retention. By utilizing member data for insights and tailoring services accordingly, they've differentiated themselves in a crowded market and met their members' unique needs.
What is a gym niche?
A gym niche is a specific area of focus within the fitness industry that caters to a particular group of people or offers a unique type of workout or service.
How do I identify my gym niche?
To identify your gym niche, consider your personal interests, skills, and experience in the fitness industry. You can also research the local market to see what types of gyms and fitness studios are already established and what gaps exist.
What are some examples of gym niches?
Some examples of gym niches include boutique fitness studios, CrossFit gyms, yoga studios, women-only gyms, and gyms that specialize in functional training or sports-specific training.
How can I market to my gym niche?
To market to your gym niche, focus on targeting your ideal customer through social media, email marketing, and local advertising. You can also offer promotions or discounts to attract new customers and build a loyal following.
How can I differentiate my gym niche from competitors?
To differentiate your gym niche from competitors, focus on providing a unique experience or service that sets you apart. This could include personalized training programs, specialized equipment, or a strong community atmosphere.
Start Finding Your Gym Niche
These case studies highlight the powerful role that Exercise.com can play in defining and targeting gym niches. The sophisticated features of the platform, ranging from comprehensive analytics to seamless device integration and effective marketing tools, can provide gym owners with the insights and capabilities needed to successfully cater to their specific audience's interests and needs.
In the ever-evolving fitness industry, learning how to make a gym stand out is no longer a luxury; it's a necessity. Understanding and targeting your gym's niche is critical to your business's success. With Exercise.com as your partner, you can unlock your gym's full potential, driving member retention and growth, and ultimately building a fitness community that resonates with your audience's goals, preferences, and lifestyles.
Remember, the power to transform your gym and redefine your success lies in your hands. So, are you ready to discover your gym's niche and reach new heights with Exercise.com?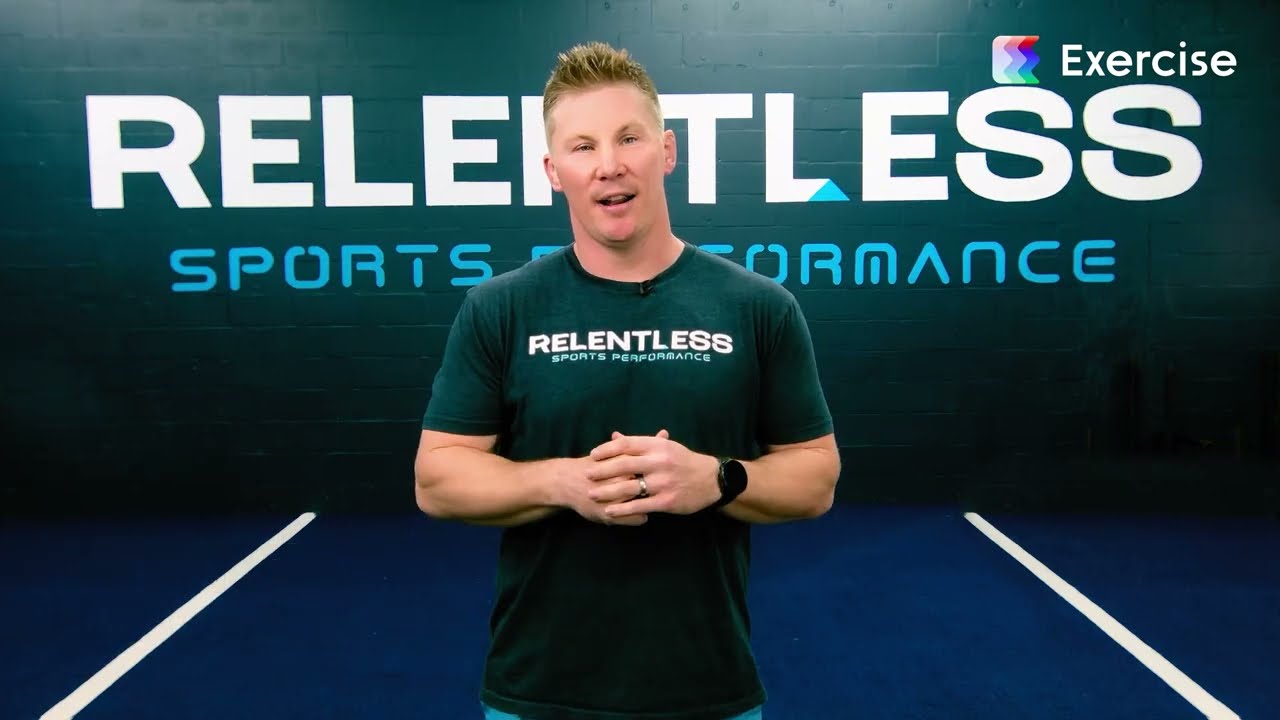 If you want to offer an elite service for the end user you need to get with the times and use elite level software that is intuitive, visually appealing, and effective. That is exactly what Exercise.com delivers to its clients.
Jimmy Myers
Owner/Trainer, Relentless Sports Performance
Tyler Spraul
is the director of UX and the head trainer for Exercise.com. He has his Bachelor of Science degree in pre-medicine and is an NSCA-Certified Strength and Conditioning Specialist® (CSCS®). He is a former All-American soccer player and still coaches soccer today. In his free time, he enjoys reading, learning, and living the dad life.