What do customers want from a gym?
Understanding what customers want from a gym is important for every gym owner. The things people want from a gym may differ, but there are some commonalities. Here's what every gym owner needs to know.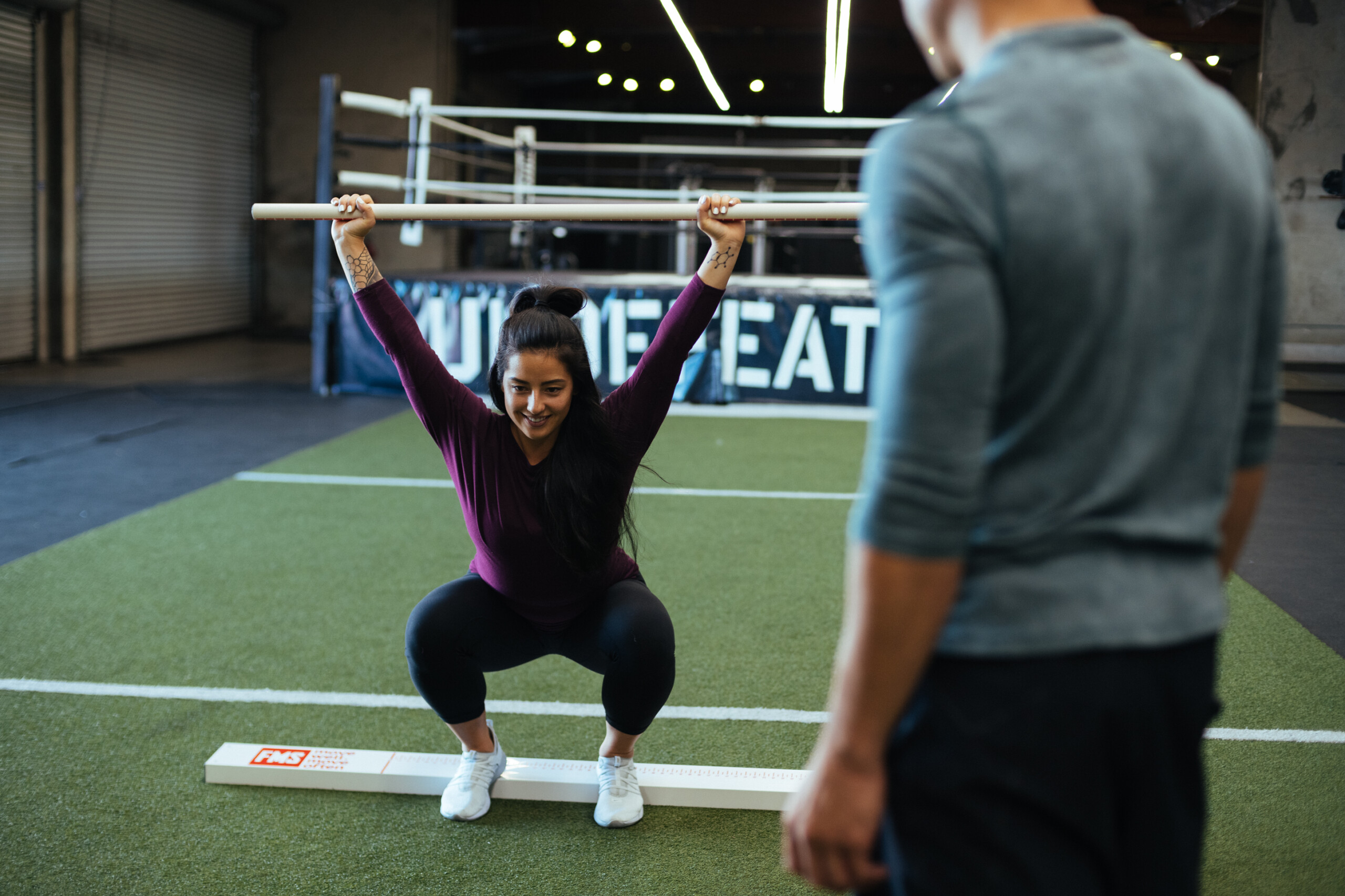 "We went live with our Fitness Business Management software at four locations. Everything is working great. The import and export are easy and the guys are really liking the look and convenience of the platform. From both my side and the user side the platform has exceeded our expectations."
Mike Contreras
Founder & CEO, FMS HS
When it comes to fitness, everyone's needs and preferences can vary significantly. However, some common factors influence why people choose and stick with a particular gym. Understanding what customers want from a gym can help fitness center owners and managers tailor their offerings to meet those needs, leading to higher membership numbers and greater customer satisfaction. Read on to learn what most gym-goers look for in their ideal fitness environment, and then see why Exercise.com is the best gym management software solution for gym owners and gym members.
Want to learn more about how we can help your gym? Get a demo now!
Variety of Equipment and Classes
A well-equipped gym is a top priority for many fitness enthusiasts. Customers expect a diverse range of up-to-date, well-maintained equipment that can cater to various fitness goals, from weight loss to strength training. This includes cardio machines, free weights, resistance machines, and functional training equipment.
In addition to equipment, members also value a variety of group fitness classes. These can range from yoga and Pilates to high-intensity interval training (HIIT) and spin classes. Offering a wide variety of classes can cater to members with different interests and fitness levels, making your gym appealing to a broader audience.
Professional and Qualified Staff
The quality of your gym's staff can make a significant difference in a customer's experience. Members look for professional, friendly, and knowledgeable staff who can provide guidance, answer questions, and ensure a safe and comfortable environment. This includes reception staff, personal trainers, and group fitness instructors. Use a top rated gym CRM software solution to make looking up and engaging with customers a smooth process.
Having qualified personal trainers on staff can be a significant draw for many gym-goers. Personal trainers offer expert guidance and personalized workout plans, helping members achieve their fitness goals more effectively.
Read More:
Cleanliness and Maintenance
Maintaining a clean and well-maintained gym environment is crucial. Members expect clean equipment, locker rooms, and common areas. Regular maintenance of gym equipment is also important to prevent breakdowns and ensure safety. A clean, well-kept gym not only makes members feel comfortable but also shows that you value their health and well-being.
Flexibility and Convenience
In today's fast-paced world, flexibility and convenience are highly valued. Members appreciate flexible gym hours that accommodate their busy schedules. 24/7 access can be a significant advantage for many gym-goers. (Read More: Best Gym Software with Card Reader 24-7 Access Control System)
Moreover, the gym's location plays a crucial role. Most people prefer a gym that's close to their home or workplace, making it easier to fit workouts into their daily routine.
Community Atmosphere
Many people view the gym as more than just a place to work out—it's also a community. A welcoming, inclusive atmosphere can make members feel more motivated and committed to their fitness journey. Events, social activities, and community outreach can foster a strong sense of community, making your gym a place where people want to spend their time.
Read More: Gym Event Ideas
Value for Money
Finally, customers want to feel they're getting value for their money. This doesn't necessarily mean being the cheapest option, but rather offering high-quality services and facilities at a reasonable price. Providing additional perks like free Wi-Fi, towel service, or member discounts can enhance the perceived value of your gym membership.
Understanding what customers want from a gym is the first step towards creating a fitness center that meets their needs and expectations. By focusing on these areas, you can provide a superior experience that attracts and retains members, ultimately leading to the success of your gym.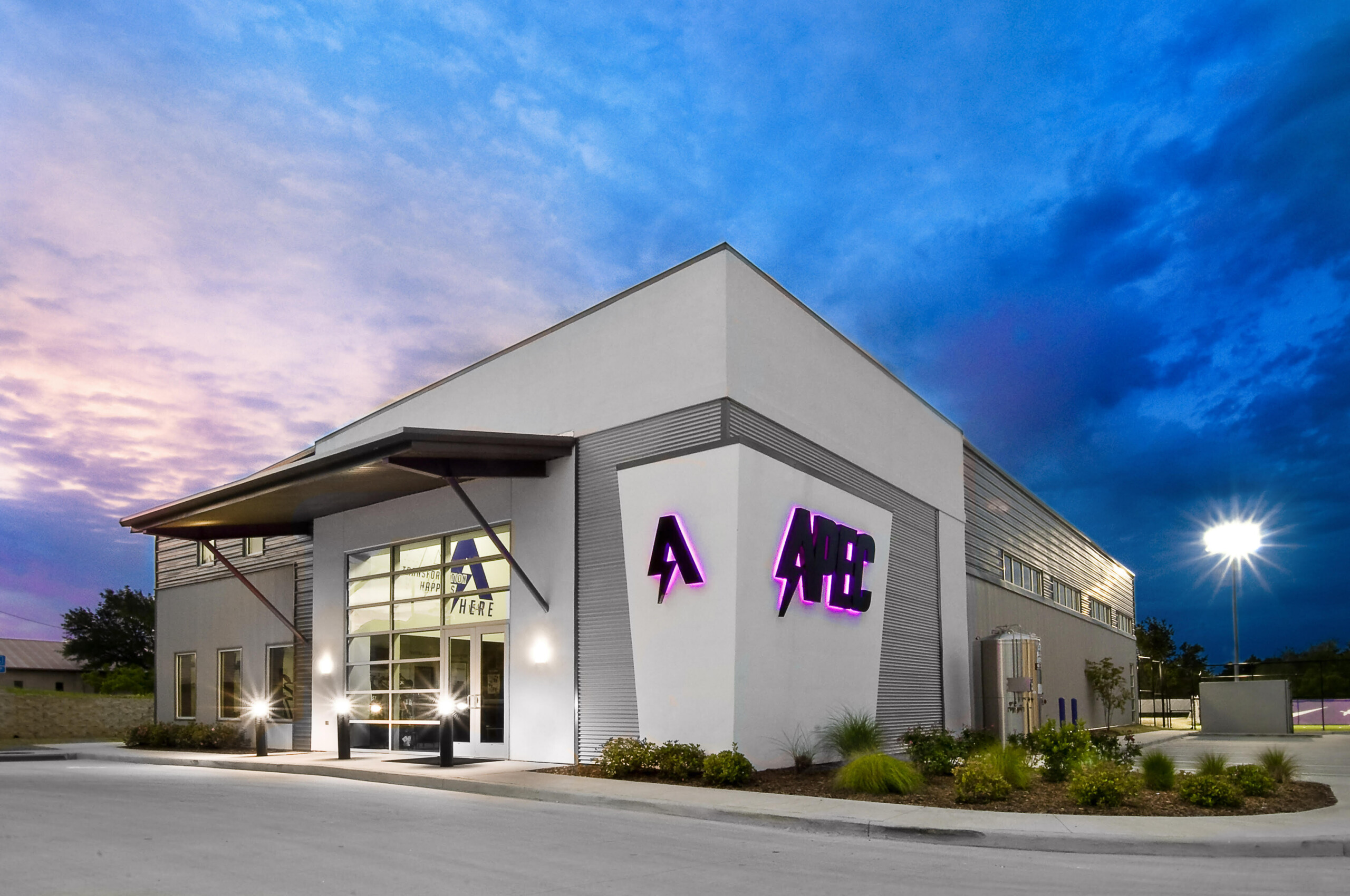 Exercise.com is simply the best. We were using three or four different apps or softwares to do what we can now do all in one with the Exercise.com platform.
Brandon Stroupe
Founder and President, APEC Sports Performance
Leveraging Exercise.com for a Better Gym Experience
Exercise.com is a leading gym management software that helps gym owners streamline their operations and provide a superior experience for their members. By integrating various aspects of gym management into one platform, Exercise.com can help create a more efficient, user-friendly environment for both staff and members.
Convenient Online Gym Booking
One of the key features of Exercise.com is its online gym booking software system. This allows members to conveniently book classes, personal training sessions, or other services directly from their device at any time. Not only does this save time for your staff, but it also provides a seamless experience for your members, who can plan and manage their fitness schedule with ease.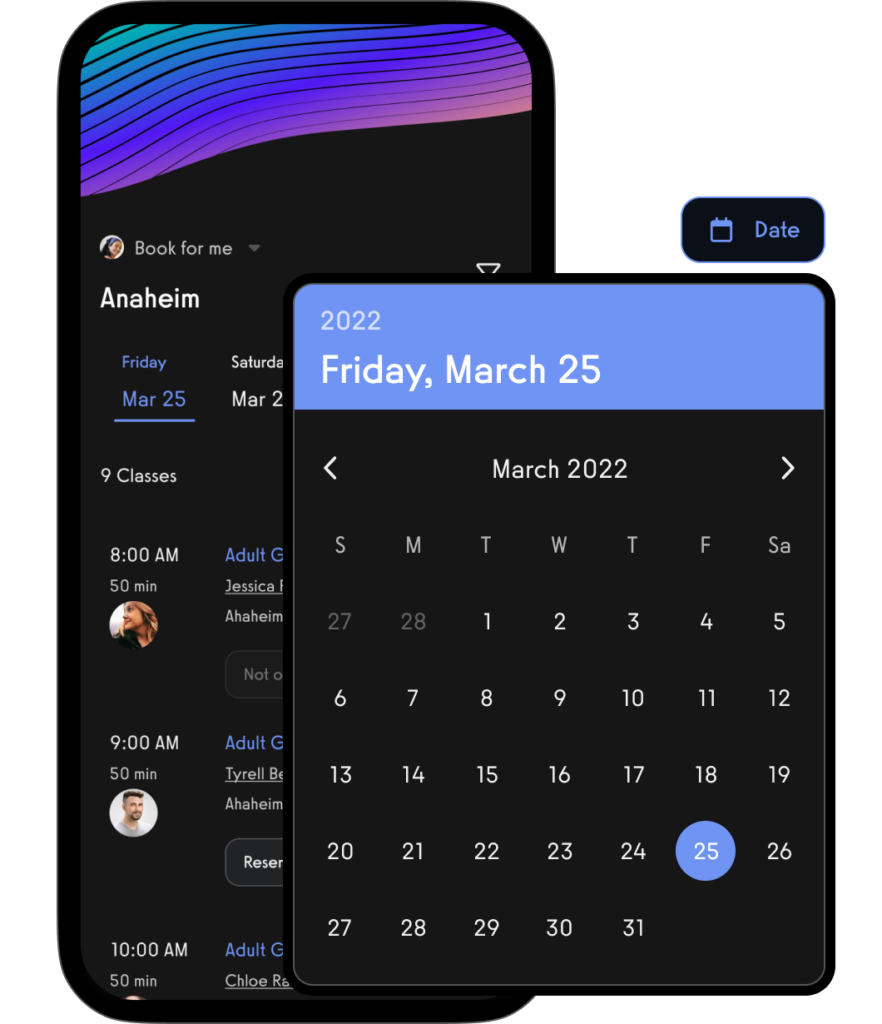 Read More: Best Gym Booking Software
Fast Gym Check-Ins
Exercise.com also facilitates fast and easy gym check-in software, which can enhance the overall experience for your members. With a quick scan of a barcode or a simple tap on their mobile device, members can check in without having to wait in line or involve front desk staff. This not only streamlines the process for your members but also frees up your staff to focus on other tasks.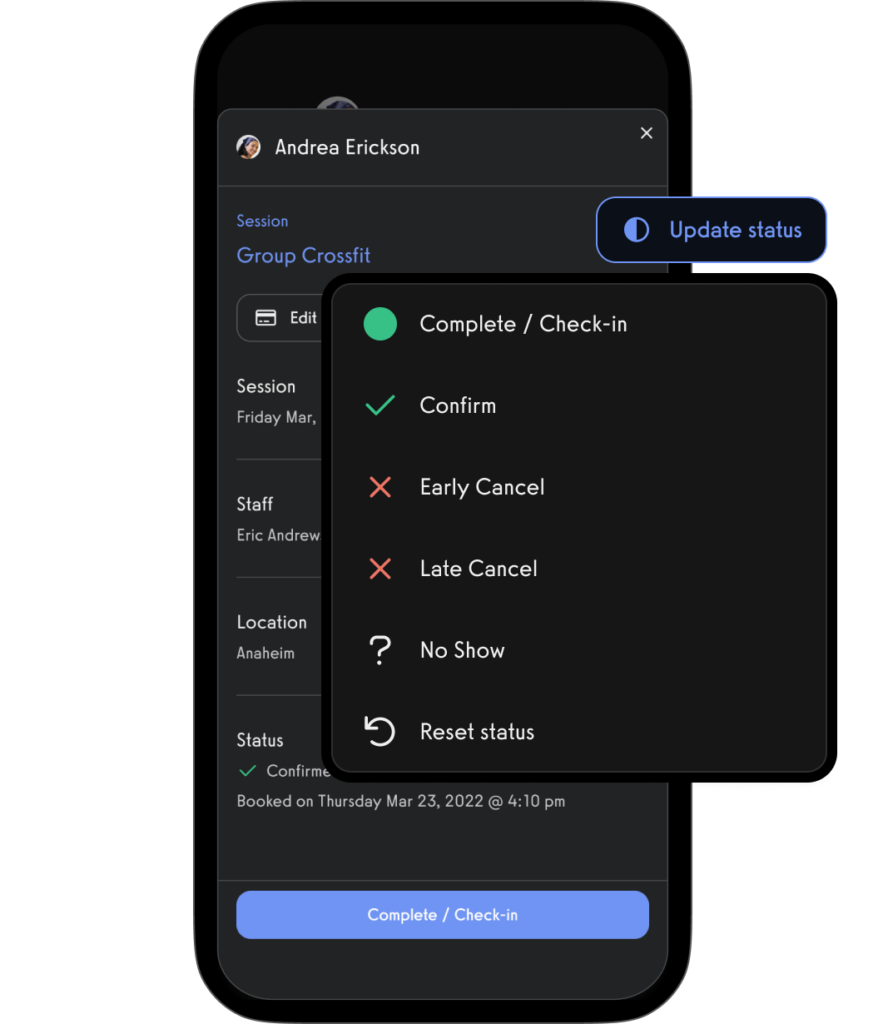 Read More: Best Gym Check-In Software
Efficient Gym Point of Sale System
Running a smooth gym point of sale system is crucial in a gym setting. With Exercise.com, you can easily manage sales of products or services, track inventory, and handle transactions, all in one place. The platform also integrates with other systems, such as your accounting software, for even greater efficiency.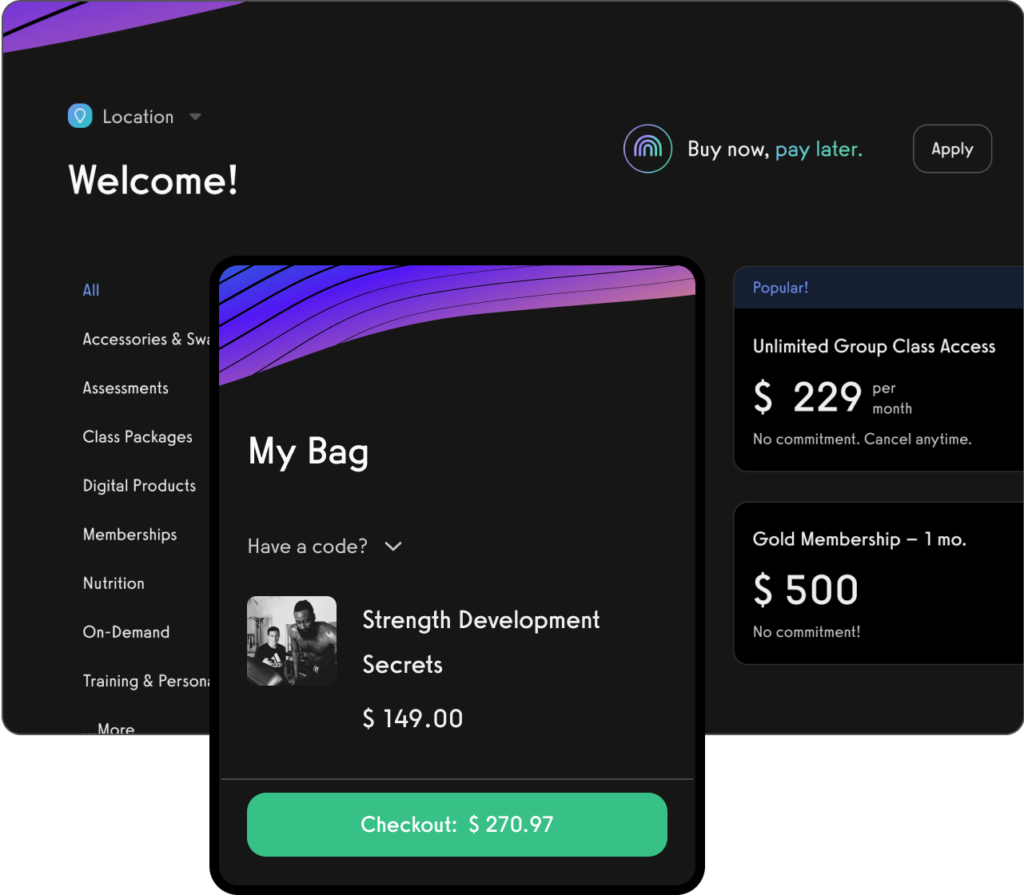 Read More: Best Gym Point of Sale (POS) System Software
Custom-Branded Gym Mobile Apps
In today's digital age, having a mobile presence is more important than ever. With Exercise.com, you can have a custom-branded gym mobile app that not only boosts your gym's brand visibility but also offers a range of features to enhance your members' experience. This includes workout tracking, goal setting, social interaction, and access to your gym's resources and services, all from the convenience of their mobile device.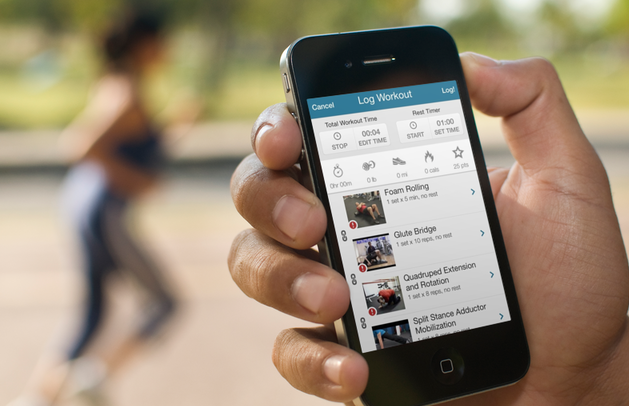 "My custom-branded apps have made my life easier and helped streamline my online training, which in turn has transformed into a pretty awesome additional revenue stream for me and my family."
Tony Gentilcore
Founder, Core Online
Read More: Best Gym Mobile Apps Software
By integrating these features and more, Exercise.com can help you create a gym environment that meets the needs and expectations of modern gym-goers, ultimately leading to higher member satisfaction and retention.
What kind of equipment do customers usually want in a gym?
Customers typically look for a wide variety of equipment in a gym. This includes cardio machines like treadmills and ellipticals, strength training equipment like free weights and resistance machines, and functional training equipment like kettlebells and medicine balls. Additionally, some members may appreciate specialized equipment, such as rowing machines, stair climbers, or suspension training systems.
How important is staff qualification in a gym?
The qualification of staff is highly important in a gym setting. Members often rely on staff for guidance, advice, and safety, so they look for professionals who are knowledgeable, certified, and experienced. This includes reception staff, personal trainers, and group fitness instructors. Personal trainers, in particular, should have recognized certifications and a good understanding of fitness, health, and exercise techniques.
How can a gym maintain cleanliness effectively?
Maintaining cleanliness in a gym involves regular cleaning and sanitization of all equipment and areas. This includes wiping down machines after use, cleaning floors and surfaces regularly, and ensuring restrooms and locker rooms are kept clean and well-stocked. Providing sanitation stations with disinfectant wipes or spray for members to clean equipment before and after use can also help maintain cleanliness.
What aspects contribute to a gym's community atmosphere?
A gym's community atmosphere can be influenced by several factors, including the behavior and attitude of staff and members, the layout and design of the gym, and the events or activities offered. Regular social events, group classes, member appreciation days, and community outreach can help foster a sense of community. Staff can also contribute by being friendly, approachable, and supportive.
How can a gym offer value for money to its members?
Gyms can offer value for money by providing high-quality services and facilities at a reasonable price. This includes a variety of well-maintained equipment, a range of fitness classes, qualified and professional staff, and a clean and comfortable environment. Additional perks like free Wi-Fi, towel service, or member discounts can also enhance the perceived value of a gym membership.
What attracts customers to a gym?
Customers are attracted to a gym for a variety of reasons. These include the quality and variety of equipment, the range of classes offered, the expertise and friendliness of the staff, cleanliness, and the overall atmosphere of the gym. Location and pricing also play a significant role. Additionally, unique features or offerings, such as wellness programs, spa facilities, or specialized training, can be attractive to certain demographics.
What makes a gym appealing?
An appealing gym is one that caters to the needs and preferences of its members. This includes having a wide range of modern, well-maintained equipment, offering diverse fitness classes, and employing professional and friendly staff. The gym should also be clean and well-kept. A welcoming and inclusive atmosphere, convenient location, and competitive pricing can also add to a gym's appeal.
What motivates people to join a gym?
Motivations for joining a gym can vary greatly among individuals. Some common motivations include the desire to improve physical fitness, lose weight, build strength, or improve athletic performance. Others may join a gym for the social aspect, the structure and routine it provides, or access to professional guidance and support from trained staff.
What makes a gym luxury?
A luxury gym typically offers a higher-end experience compared to standard gyms. This could include state-of-the-art equipment, a wider range of classes, highly qualified staff, and exceptional customer service. Luxury gyms might also offer additional amenities such as spas, saunas, steam rooms, massage services, high-end locker rooms, gourmet cafes, and personalized fitness programs. The overall environment of a luxury gym is typically more upscale, with a focus on comfort and aesthetic appeal.
What are the unique selling points for a gym?
The unique selling points for a gym can vary depending on its focus and target market. This could include specialized fitness programs or classes, cutting-edge equipment, highly trained staff, exceptional customer service, or unique amenities like a climbing wall, pool, or wellness services. Offering a strong sense of community or unique fitness events and challenges can also serve as unique selling points. Ultimately, a gym's unique selling points should align with the needs and desires of its target customer base.
Take Your Gym to the Next Level with Exercise.com
As a gym owner, understanding what your customers want and delivering on those expectations is key to success. With Exercise.com, you can elevate your gym management to new heights, offering a seamless, modern, and enjoyable experience for your members while making your operations more efficient and effective.
From convenient online booking and quick check-ins to an efficient point of sale system and a custom-branded mobile app, Exercise.com provides the tools you need to meet and exceed your members' expectations. But don't just take our word for it—experience it for yourself.
Book a demo today to see how Exercise.com can revolutionize your gym management and help you create the gym environment your customers want. Discover firsthand the difference that a comprehensive, integrated gym management software can make for both your business and your members. It's time to give your gym the upgrade it deserves with Exercise.com.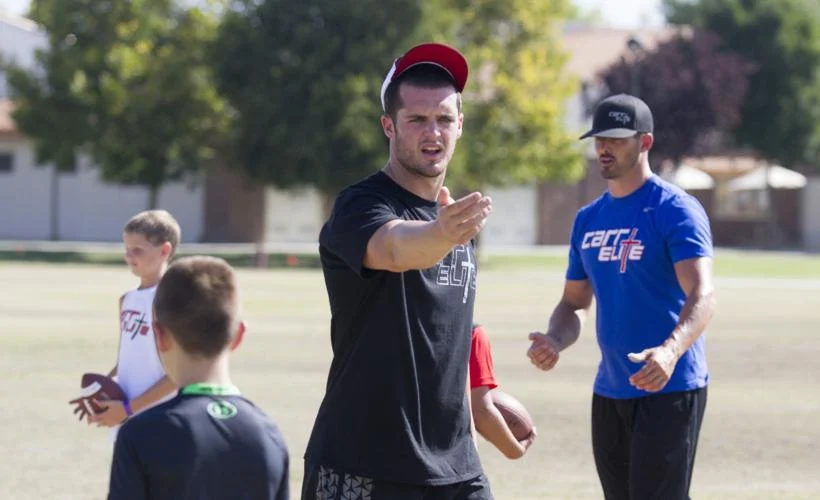 Exercise.com has enabled our company to expand in ways we couldn't imagine possible. It is much easier to get our programming out to not only our local clientele but also new clientele throughout the world as well as our professional athletes in different cities.
Eric Mahanke
Head Strength & Conditioning Coach, Carr Elite
Tyler Spraul
is the director of UX and the head trainer for Exercise.com. He has his Bachelor of Science degree in pre-medicine and is an NSCA-Certified Strength and Conditioning Specialist® (CSCS®). He is a former All-American soccer player and still coaches soccer today. In his free time, he enjoys reading, learning, and living the dad life.