How do I start a fitness and wellness blog?
Learning how to start a fitness and wellness blog can be an exciting and rewarding venture. Not only does it allow you to share your knowledge and passion with others, but it also provides a platform for personal growth and connection within the health and wellness community. If you're ready to take the plunge and start your own fitness and wellness blog, this guide will walk you through the process step by step. Then be sure and check out our guide to learning how to make money as a fitness blogger, which is just one of many ways to learn how to make money from fitness.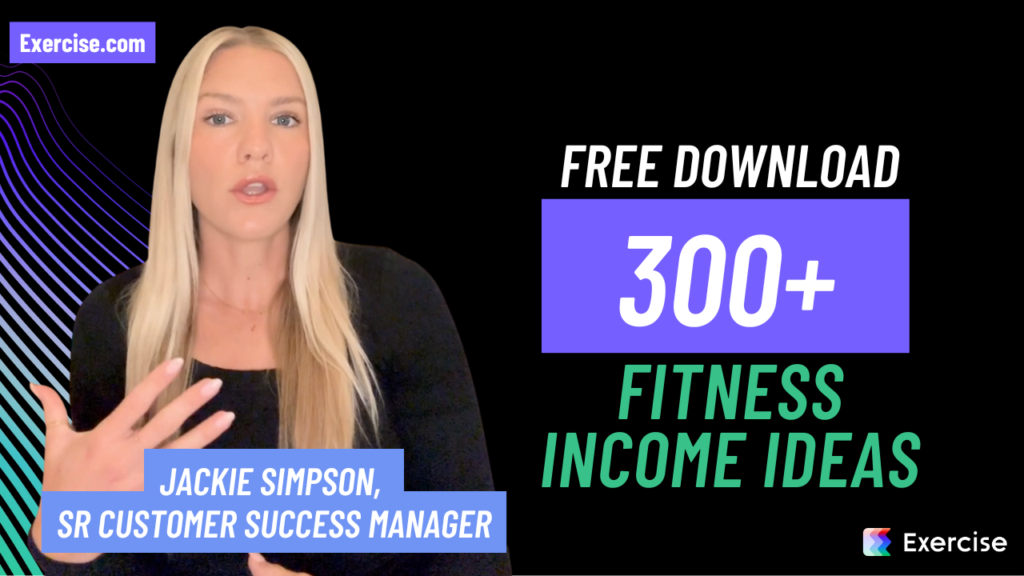 Learn how to kickstart your fitness and wellness blog with our comprehensive guide. Use the Exercise.com software platform to monetize your fitness blog by learning how to create a fitness app that is custom branded to your business, make money by selling workout plans online, learn how to run an online fitness challenge, and much more. Whether you are just learning how to start a fitness business, or you are a seasoned fitness business veteran, use the best fitness business software for fitness influencers, gym owners, personal trainers, online fitness coaches, and more so you can run your entire fitness business in one place.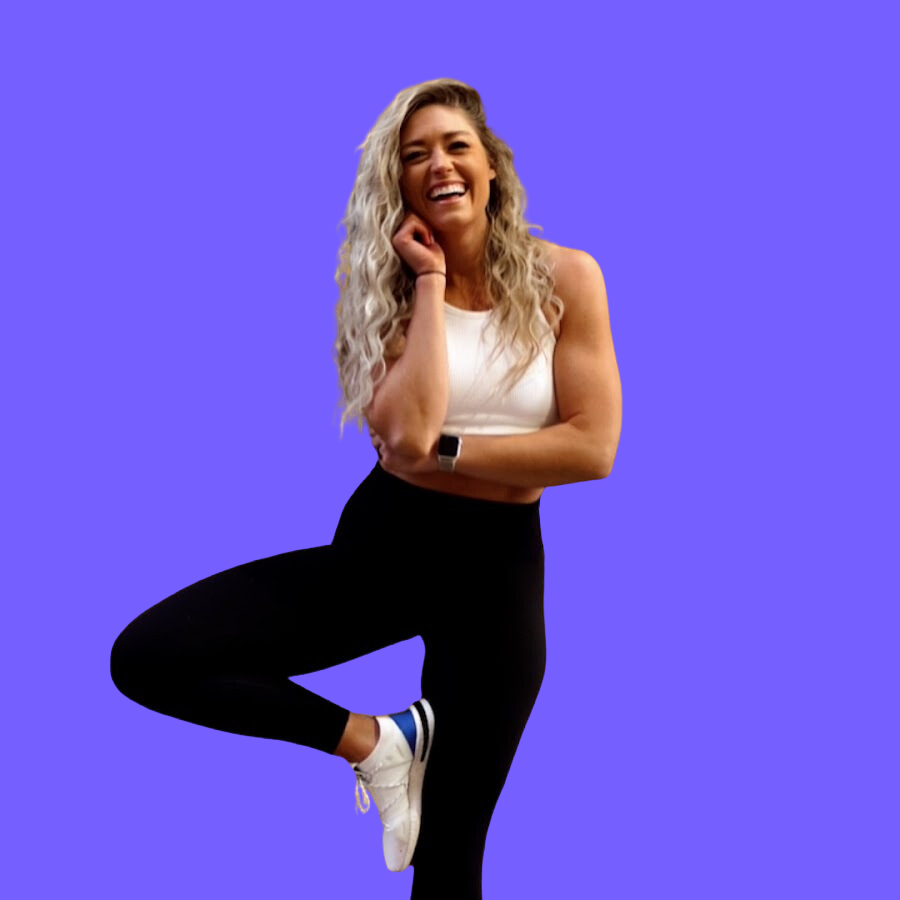 Our overall experience with Exercise.com is a breeze. We love how easy it is to integrate this app with our current workflow while providing great fitness programs for our customers and save us time in the process.
Julie Ledbetter
Owner, Ledbetter Fitness
Choosing a niche for your fitness and wellness blog
Before diving into the world of blogging, it's important to determine your niche within the fitness and wellness industry. Think about what sets you apart and what topics you're most passionate about. Are you an expert in weight loss, yoga, or nutrition? Or do you have a unique perspective on mental health and self-care? By choosing a specific niche, you'll be able to connect with a specific audience and establish yourself as an authority in that area.
Once you have chosen your niche, it's important to conduct thorough research to understand your target audience. Identify their needs, interests, and pain points related to your chosen niche. This will help you create content that resonates with them and provides value.
In addition to understanding your audience, it's crucial to stay updated with the latest trends and developments in your niche. This will allow you to provide fresh and relevant content to your readers, keeping them engaged and coming back for more. Subscribe to industry newsletters, follow influential bloggers and experts, and participate in relevant forums and communities to stay informed.
Selecting a unique and memorable domain name for your blog
Once you've identified your niche, it's time to choose a domain name that reflects your blog's identity and resonates with your target audience. Aim for a name that is unique, easy to remember, and captures the essence of your blog. Consider using keywords that align with your niche to optimize search engine visibility. Additionally, make sure to check if your desired domain name is available and register it with a reliable domain registrar.
When selecting a domain name, it's important to consider the length and spelling of the name. Shorter domain names are generally easier to remember and type, while avoiding complex spellings can prevent confusion for your audience. It's also a good idea to avoid using numbers or hyphens in your domain name, as they can make it harder to verbally communicate your website address.
Setting up your fitness and wellness blog: A step-by-step guide
Now that you have your niche and domain name, it's time to set up your blog. This step-by-step guide will walk you through the process:
Choose a reliable hosting provider: A hosting provider is essential for the smooth operation of your blog. Research different options and select one that offers reliability, security, and excellent customer support.
Install a content management system (CMS): Popular CMS options include WordPress, Blogger, and Wix. These platforms will allow you to easily manage and update your blog's content.
Select a theme or template: Choose a theme or template that aligns with your blog's branding and aesthetics. Consider the layout, color scheme, and overall design when making your selection.
Customize your blog: Personalize your blog by adding your logo, customizing the font styles, and creating a navigation menu. Make sure your blog's design is user-friendly and visually appealing.
Create your first blog post: Start your blogging journey by writing and publishing your first post. Introduce yourself, explain the purpose of your blog, and give readers a taste of what they can expect from your future content.
Once you have set up your blog, it's important to regularly update and maintain it. Here are a few tips to keep your fitness and wellness blog running smoothly:
Plan your content: Create a content calendar to help you stay organized and ensure a consistent flow of posts. Research popular topics in the fitness and wellness industry and brainstorm ideas that will resonate with your target audience.
Engage with your readers: Encourage interaction by responding to comments and messages from your readers. Ask for feedback and suggestions to make your blog more valuable to your audience.
Promote your blog: Share your blog posts on social media platforms to increase visibility and attract more readers. Consider collaborating with other fitness and wellness influencers or participating in guest blogging opportunities to expand your reach.
Lastly, don't forget to regularly analyze your blog's performance. Use analytics tools to track your website traffic, engagement metrics, and conversion rates. This data will help you identify areas for improvement and make informed decisions to grow your fitness and wellness blog.
Read More:
Essential blogging platforms for your fitness and wellness blog
When it comes to choosing a blogging platform, there are several options to consider. WordPress is a popular choice among bloggers due to its flexibility, user-friendly interface, and extensive plugin library. Blogger and Wix are also user-friendly platforms that offer simplicity and customization options. Evaluate the pros and cons of each platform to determine which one best suits your needs and level of technical expertise.
In addition to WordPress, Blogger, and Wix, there are other blogging platforms that may be worth considering for your fitness and wellness blog. Squarespace is a popular platform known for its sleek and modern templates, making it a great choice for bloggers who prioritize aesthetics. Another option is Medium, which is a platform that focuses on creating and sharing long-form content. It offers a clean and minimalist design, making it ideal for bloggers who want to focus on their writing.
When choosing a blogging platform, it's important to consider factors such as cost, customization options, SEO capabilities, and community support. Some platforms may require a monthly or annual fee, while others offer free plans with limited features. Additionally, consider whether you want to have full control over your blog's design and functionality or if you prefer a more streamlined and user-friendly interface.
Read More:
Customizing your blog's design to reflect your brand identity
Customizing your blog's design is an important step in creating a memorable and visually appealing online presence. Consider the following elements when customizing your blog:
Logo and branding: Design a professional logo that reflects your blog's identity and purpose. Use consistent branding elements such as fonts, colors, and imagery throughout your blog.
Layout and navigation: Choose a layout that enhances user experience and makes it easy for visitors to navigate your blog. Ensure that your blog is mobile-friendly and responsive on different devices.
Color scheme and typography: Select a color scheme that aligns with your brand and evokes the desired emotions. Choose fonts that are easy to read and complement your blog's overall design.
Images and visuals: Incorporate high-quality images and visuals that are relevant to your blog's content. Use eye-catching graphics to enhance the visual appeal of your blog.
Additionally, when customizing your blog's design, it is important to consider the accessibility of your website. Ensure that your blog meets accessibility standards by providing alternative text for images, using descriptive headings, and ensuring proper color contrast for readability. This will ensure that all users, including those with disabilities, can easily access and navigate your blog.
Creating compelling content ideas for your fitness and wellness blog
One of the key factors in the success of your blog is the quality and relevance of your content. To keep your readers engaged and coming back for more, it's important to consistently create compelling and informative articles. Here are some strategies to generate content ideas:
Identify your audience's needs: Conduct research to understand the challenges and interests of your target audience. Address these needs through your blog posts and offer practical solutions.
Stay updated with industry trends: Keep yourself informed about the latest trends, research, and developments in the fitness and wellness industry. Share your insights and opinions on these topics to position yourself as an authority.
Interview industry experts: Contact experts in the fitness and wellness field and request interviews. These interviews can provide valuable insights and diverse perspectives for your readers.
Curate user-generated content: Encourage your readers to share their fitness and wellness experiences and stories. Curate and feature this content on your blog to create a sense of community and inspire others.
Create how-to guides and tutorials: Share step-by-step guides and tutorials on various fitness and wellness topics. This type of content can be highly valuable to your readers, as it provides them with practical knowledge and actionable tips.
Read More: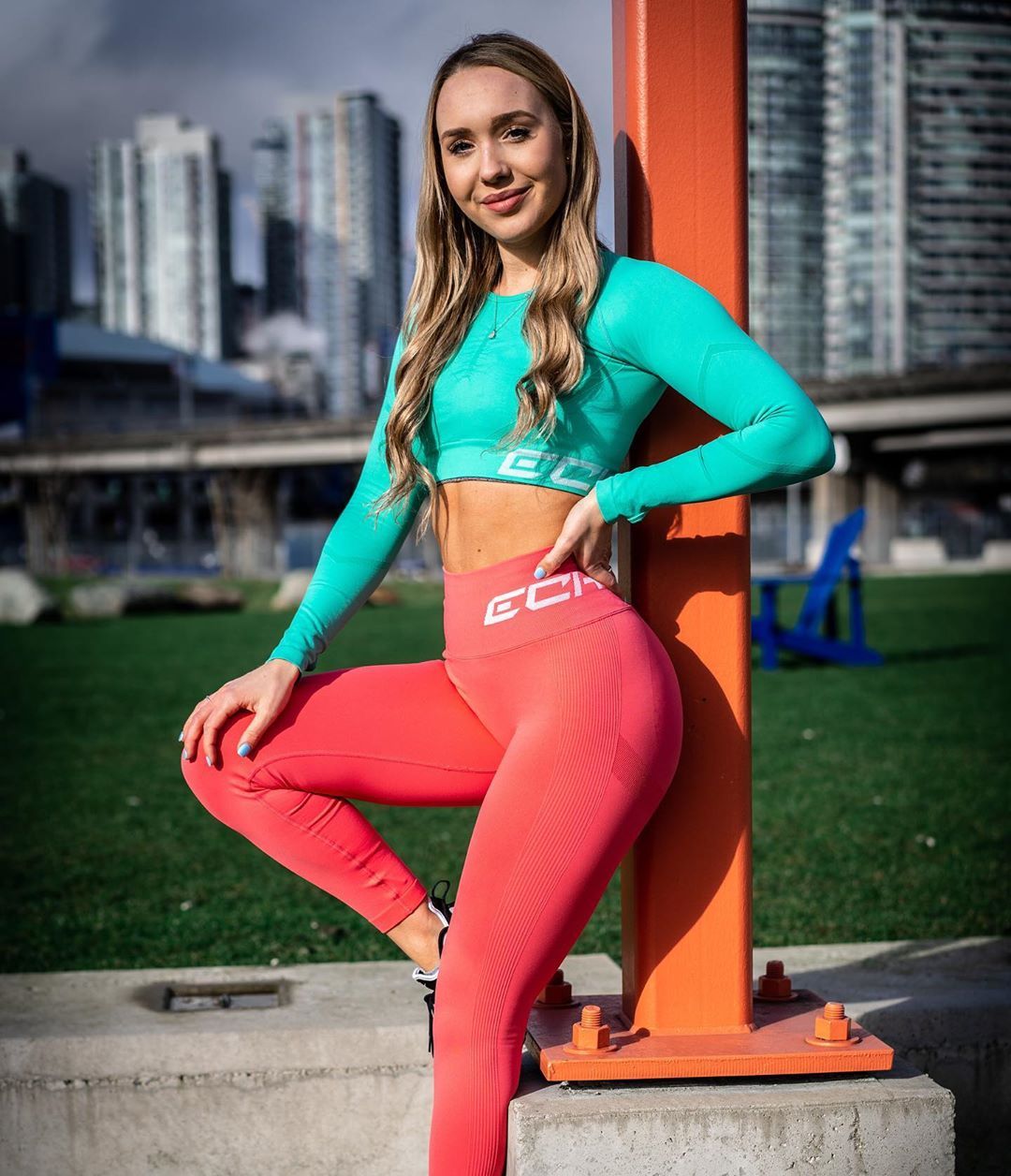 Exercise.com is amazing! Positively surprised by the efficiency at responding and helping out!
Erica Nangle
Owner, Erica Nangle Fitness
Tyler Spraul
is the director of UX and the head trainer for Exercise.com. He has his Bachelor of Science degree in pre-medicine and is an NSCA-Certified Strength and Conditioning Specialist® (CSCS®). He is a former All-American soccer player and still coaches soccer today. In his free time, he enjoys reading, learning, and living the dad life.