How do I use ABC Fitness Solutions?
Learn how to use ABC Fitness Solutions, how to find the ABC Fitness Solutions login, what to do on ABC Fitness Solutions to create an account, how to use ABC Fitness Solutions on your phone, how to get a hold of ABC Fitness Solutions customer service, and more. Then see why Exercise.com is the best ABC Fitness Solutions alternative and can help you run your fitness business all in one place.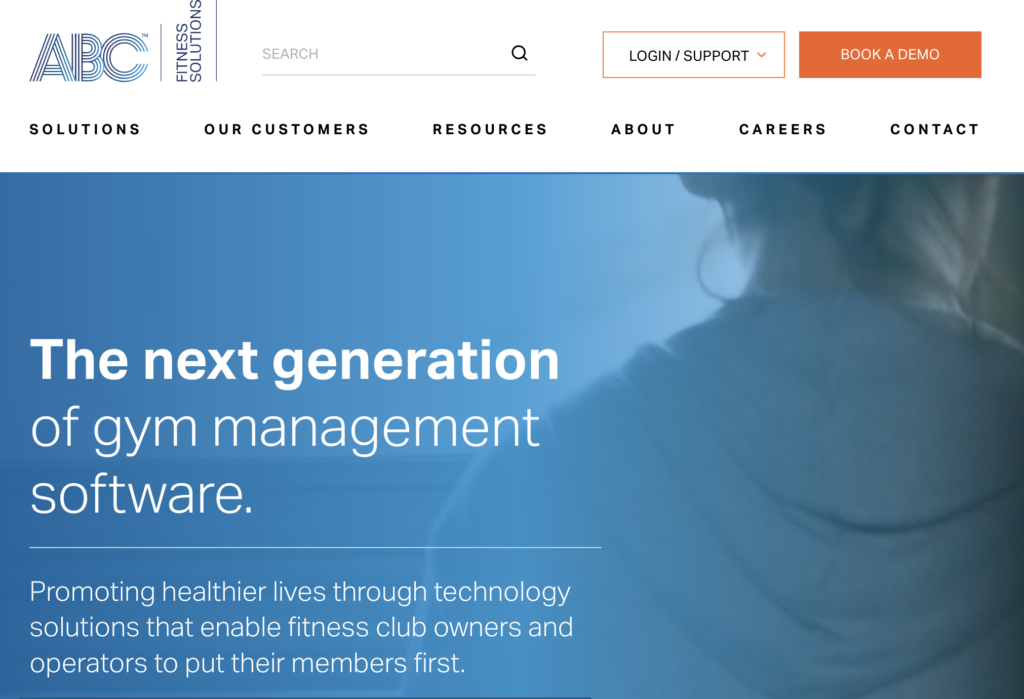 ABC Fitness Solutions focuses on gym management by offering features like payment processing, membership tracking, and billing services. Although it targets streamlining the financial components of gym operations, it falls short in offering a well-rounded feature set and customization capabilities. In the following article, we'll guide you through using ABC Fitness Solutions and discuss why Exercise.com provides a more comprehensive and adaptable solution for managing your fitness business.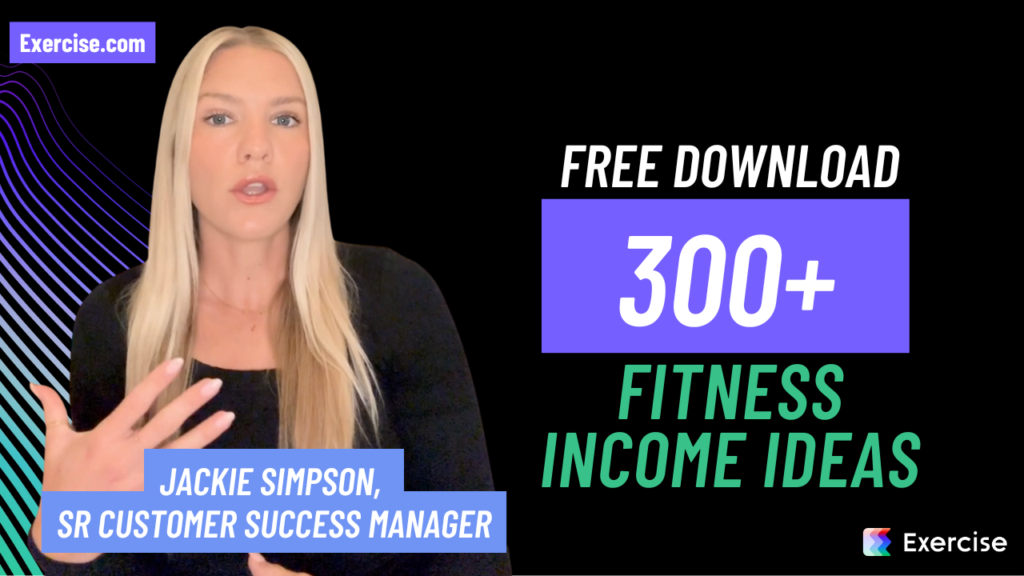 Learn how to effectively use ABC Fitness Solutions to run your gym and see why Exercise.com is the best choice. You will see why the best gym management software and the best personal training software around is Exercise.com. You can book classes, do gym check-ins, offer online training, log workouts, create fitness assessments, process payments, and much more—all from your very own custom branded fitness apps. Don't take our word for it—just read our reviews!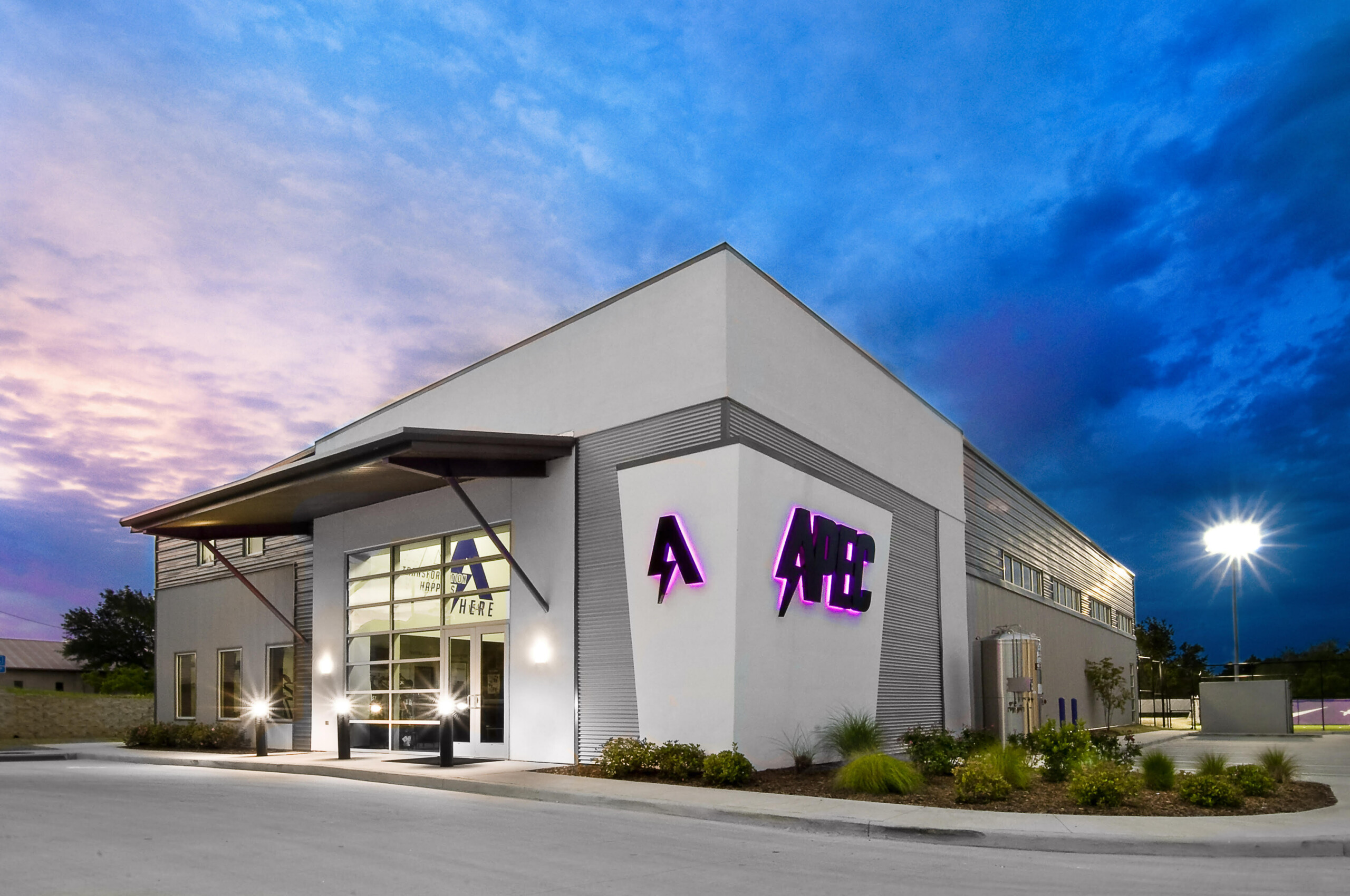 Exercise.com is simply the best. We were using three or four different apps or softwares to do what we can now do all in one with the Exercise.com platform.
Brandon Stroupe
Founder and President, APEC Sports Performance
Navigating ABC Fitness Solutions and Why Exercise.com is the Superior Choice
ABC Fitness Solutions is a business management software for fitness facilities and gyms
ABC Fitness Solutions has management features such as billing, scheduling, and marketing management.
ABC Fitness Solutions doesn't have as many management features as competitors.
There's always a learning curve when it comes to navigating your fitness business software for the first time, so it makes sense that a common question for ABC Fitness Solutions users is, "How do I use ABC Fitness Solutions?"
Learn how to use ABC Fitness Solutions below.
And, for a fitness software platform that is not only easy to navigate but doesn't require the use of third-party software, turn to Exercise.com. Book a demo today to see just how easy our software is to use.
ABC Fitness Solutions Software Problems
When learning how to use ABC Fitness Solutions, you may run into issues with its business management features as the ABC Fitness Solutions app reviewers below did.
"it is super slow!!! i know it is usually processing a million things at once but we constantly have it freeze up on us when we are in the middle of something. also, when it freezes we are unable to basically anything since all of our business goes through there" – (Capterra)
Using software that freezes and constantly runs slowly is frustrating and cuts into your productivity. Exercise.com's software is responsive on any device so your staff, members, and clients are always able to easily access their schedule, workouts, nutrition plans, and more. If you have any problems with your software, we give you a dedicated account manager for supreme customer service.
"The system is lacking robustness, and updates for modernization. We are looking for alternate, more sophisticated system to take us to the next level." – (Software Advice)
When you partner with Exercise.com, you get fully customized software. We have countless features and integrations that give you everything you need to help your business succeed! This gives you the most robust, sophisticated software on the market.
Navigating a new software platform can be complicated – but it doesn't have to be. The all-in-one Exercise.com software platform is easy to navigate and is the best ABC Fitness Solutions alternative. And, if you have any questions, you have a dedicated account manager – not just a standard support line – available to you whenever you need. Book a demo today to learn more!
Introduction
ABC Fitness Solutions is a gym management software designed to support fitness businesses with payment processing, member management, and billing. While it aims to simplify the financial aspects of running a gym, it lacks the comprehensive feature set and customization options that Exercise.com offers. In this article, we'll delve into how to use ABC Fitness Solutions and explore why Exercise.com is a more robust solution for your fitness business.
How to Use ABC Fitness Solutions
Account Setup
The first step after signing up for ABC Fitness Solutions is setting up your account. This involves configuring your gym's billing cycles, membership plans, and payment options.
Member Management
ABC Fitness Solutions offers basic member management features. You can add new members to the system, manage existing memberships, and track check-ins.
Payment Processing and Billing
This is where ABC Fitness Solutions focuses most of its functionality. You can set up recurring payments, handle billing inquiries, and manage collections directly through their platform.
Reporting
The software comes with a limited set of reporting tools that mainly focus on financial metrics such as revenue, collections, and outstanding dues.
Pros and Cons of ABC Fitness Solutions
Pros
Specializes in payment processing and billing
Basic member management
Financial reporting capabilities
Cons
Limited to financial management functionalities
Lack of customization options
No features for workout management, scheduling, or marketing
Why Exercise.com is the Better Choice
While ABC Fitness Solutions may handle the financial aspects of gym management adequately, Exercise.com offers a far more comprehensive and customizable platform tailored to manage and grow any fitness business.
All-In-One Platform
Exercise.com serves as a complete business management solution, covering everything from workout creation and scheduling to billing and robust marketing tools, all within a single platform.
Custom-Branded Apps and Websites
Exercise.com offers custom-branded apps and websites, giving your business a professional look and feel while enhancing customer engagement.
Comprehensive Business Management
From staff management and inventory tracking to a fully integrated CRM system, Exercise.com offers a comprehensive suite of business management tools that go well beyond financial metrics.
Powerful Marketing Tools
With Exercise.com, you can take advantage of powerful marketing features like email, SMS, and mobile app messaging marketing automations, CRM functionality, lead forms, high-converting landing pages, online funnels, and upsells.
Customization and Flexibility
Exercise.com is highly customizable and can be adapted to meet the unique needs and challenges of your fitness business, whether it's a gym, personal training studio, or an online coaching service.
Automation Features
From appointment reminders and automated billing to membership renewals, Exercise.com offers a wide range of automation features designed to streamline your operations and save you valuable time.
Expert Support
With Exercise.com, you receive dedicated support from a knowledgeable account manager who guides you through the setup process and offers ongoing assistance for a seamless operational experience.
Conclusion
While ABC Fitness Solutions may offer basic tools for managing the financial aspects of a gym, it falls significantly short in providing a comprehensive and customizable platform for full-scale fitness business management. Exercise.com delivers a superior, all-in-one solution that covers every aspect of business management while offering powerful marketing tools and customization options. For fitness professionals looking to efficiently manage and grow their business, Exercise.com is the clear choice. Book a demo today to discover how Exercise.com can revolutionize your fitness business.
How do I use ABC Fitness Solutions?
To use ABC Fitness Solutions, you will typically need to create an account and set up your profile. Once your account is set up, you can start using the platform's features like scheduling, billing, and member management.
How does ABC Fitness Solutions work?
ABC Fitness Solutions is designed to manage various aspects of a fitness business, such as member management, scheduling, and billing. It provides a platform for gym owners and fitness professionals to organize their operations. Additional features such as online booking, point of sale, and payment processing are available for an extra fee.
Does ABC Fitness Solutions have an app?
The availability of a mobile app for ABC Fitness Solutions can vary, and it would be best to check their website or contact their customer service for current information.
How do I use ABC Fitness Solutions on my phone?
If ABC Fitness Solutions has a mobile app, you can download it from your app store and log in with your account details. From there, you can manage appointments, billing, and other features.
How do I create a ABC Fitness Solutions account?
To create an ABC Fitness Solutions account, visit their website and follow the sign-up procedures, which usually involve providing your name, email address, and other relevant details.
How do I contact ABC Fitness Solutions customer service?
You can contact ABC Fitness Solutions customer service by visiting their website and looking for the 'Contact Us' section, where you'll typically find email addresses, phone numbers, or a contact form.
How do I check in on ABC Fitness Solutions?
Checking in on ABC Fitness Solutions generally requires logging into your account to view or manage various business operations like scheduling and billing.
How do I reserve a class on ABC Fitness Solutions?
To reserve a class, you would typically log in to your ABC Fitness Solutions account, go to the scheduling section, and book the class you are interested in.
How do I log a workout on ABC Fitness Solutions?
ABC Fitness Solutions may or may not have features for logging workouts, depending on their current offerings. Check the platform or consult customer service for specific functionalities.
Can you cancel membership on ABC Fitness Solutions?
To cancel a membership, go to the account settings or contact ABC Fitness Solutions customer service for the necessary steps.
How do I change my ABC Fitness Solutions picture?
Changing your profile picture can generally be done through the account settings of the ABC Fitness Solutions platform.
Why is ABC Fitness Solutions not working?
For issues with ABC Fitness Solutions, it's best to contact their customer service for troubleshooting and technical support.
Why is Exercise.com the best ABC Fitness Solutions alternative?
Exercise.com is a comprehensive software solution tailored for fitness professionals. Unlike ABC Fitness Solutions, Exercise.com offers a fully customizable platform that enables you to manage every aspect of your business, from online booking and payment processing to providing a branded app for hosting exercise videos and selling workout plans. Exercise.com is the professional choice for streamlining your fitness business operations. Book a demo to find out more.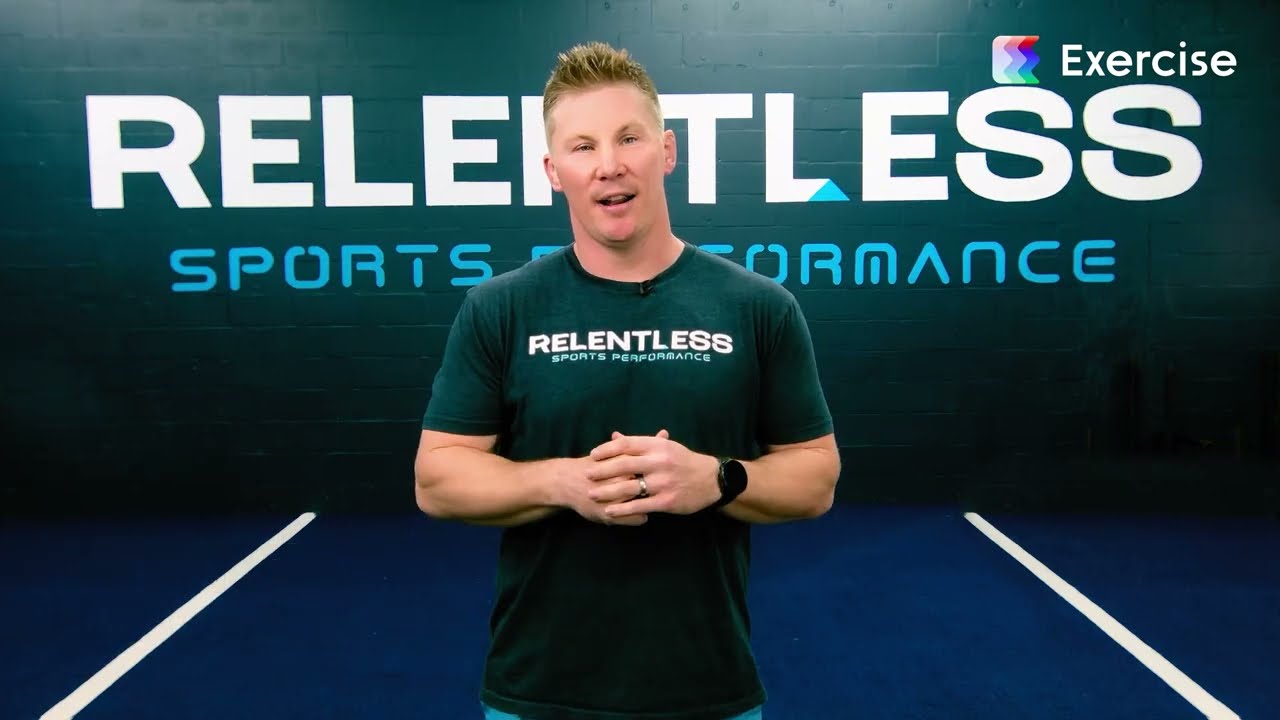 If you want to offer an elite service for the end user you need to get with the times and use elite level software that is intuitive, visually appealing, and effective. That is exactly what Exercise.com delivers to its clients.
Jimmy Myers
Owner/Trainer, Relentless Sports Performance
Tyler Spraul
is the director of UX and the head trainer for Exercise.com. He has his Bachelor of Science degree in pre-medicine and is an NSCA-Certified Strength and Conditioning Specialist® (CSCS®). He is a former All-American soccer player and still coaches soccer today. In his free time, he enjoys reading, learning, and living the dad life.