How do I use Glofox?
Learn how to use Glofox, how to find the Glofox login, what to do on Glofox to create an account, how to use Glofox on your phone, how to get a hold of Glofox customer service, and more. Then see why Exercise.com is the best Glofox alternative and can help you run your fitness business all in one place.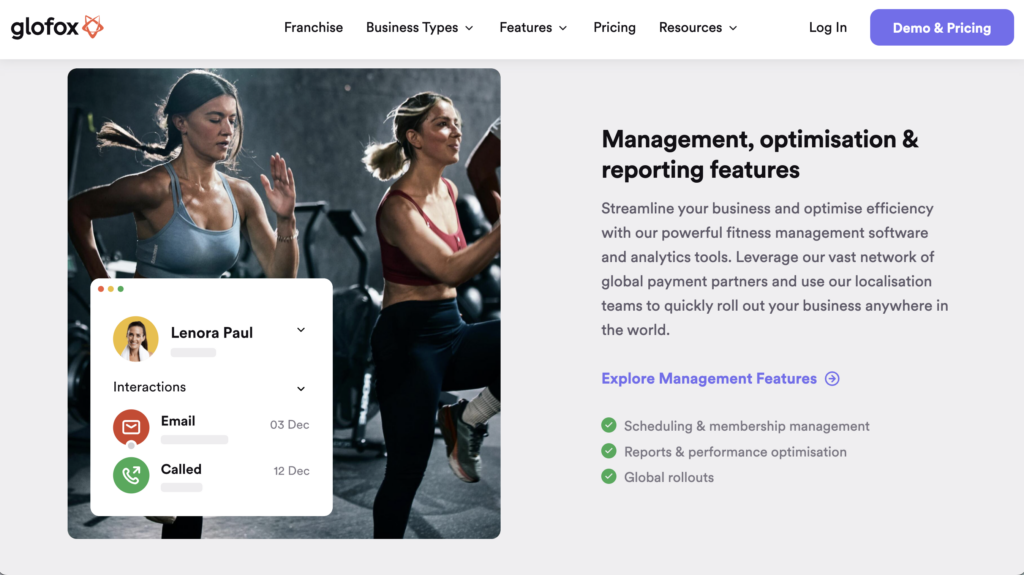 Fitness business software solutions have become an integral part of running a successful gym business. One such solution that has gained tremendous popularity in the fitness industry is Glofox. Whether you own a small boutique studio or manage a large fitness chain, Glofox offers a comprehensive platform to streamline your operations, attract new members, and boost revenue.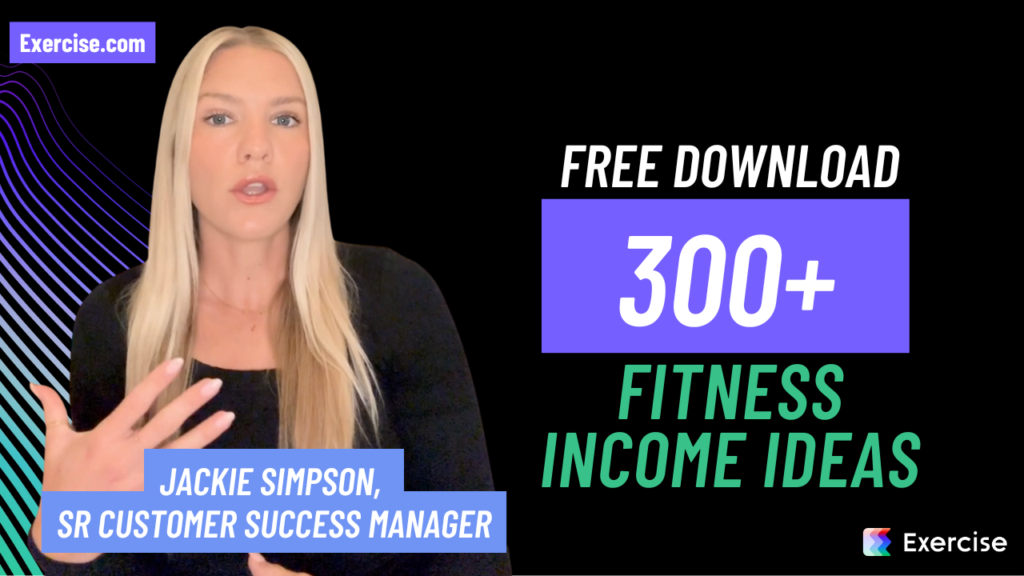 Learn how to use Glofox, a powerful fitness management software, in this comprehensive guide. Then see why the best gym management software and the best personal training software around is Exercise.com. You can book classes, do gym check-ins, offer online training, log workouts, create fitness assessments, process payments, and much more—all from your very own custom branded fitness apps. Don't take our word for it—just read our reviews!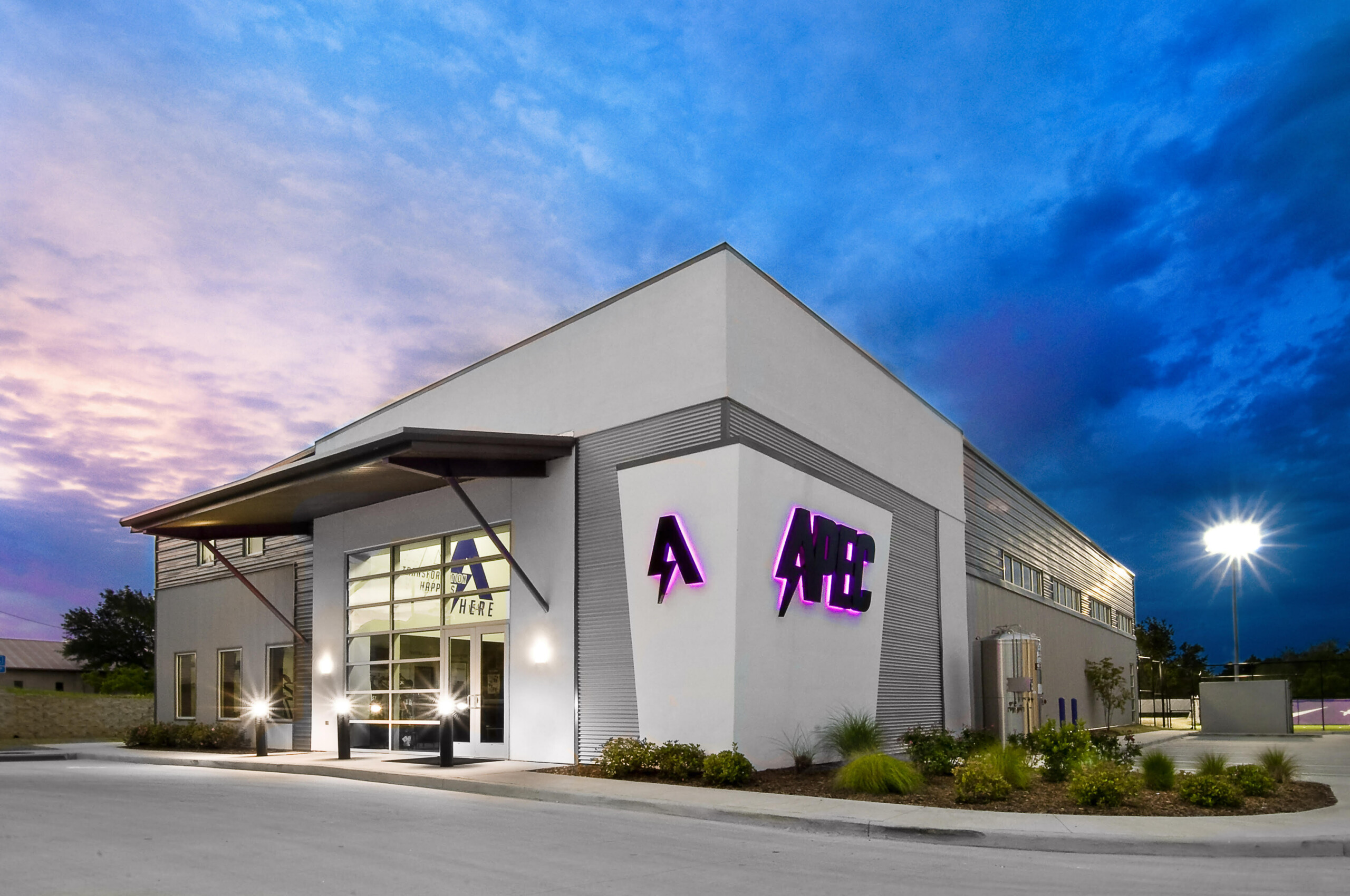 Exercise.com is simply the best. We were using three or four different apps or softwares to do what we can now do all in one with the Exercise.com platform.
Brandon Stroupe
Founder and President, APEC Sports Performance
How to Use Glofox
Glofox is a gym management software focused on gyms and fitness businesses.
Glofox includes features for client/class scheduling, payment processing, and gym/facility management, but is also missing key features that a fitness business will use.
Online reviews of Glofox indicate issues with customer service and client/class scheduling options.
There's always a learning curve when it comes to navigating your fitness business software for the first time, so it makes sense that a common question for Glofox users is, "How do I use Glofox?"
Learn how to use Glofox below.
And, for a fitness software platform that is not only easy to navigate but doesn't require the use of third-party software, turn to Exercise.com. Book a demo today to see just how easy our software is to use.
Glofox Software Problems
When learning how to use Glofox, you may run into issues with customer service and client/class scheduling features like the Glofox reviewers below did. Numerous reviewers indicated customer service issues, while others noted client/class scheduling issues when using Glofox gym management software.
"Customer support is either terribly slow or sometimes non-existent. For the price we paid for this (over $6,000 for the year) I would expect some customer support but I often have to email 2 or 3 times over a series of days to get any response at all. Initial service was great but then once you're paid up they pretty much ghost you." – (Capterra)
The Exercise.com team takes customer service seriously for clients using our gym management software. Our clients not only rate our customer service highly, but they also receive individualized support from a dedicated account manager. Plus, Exercise.com takes the extra step with excellent onboarding support and a detailed knowledge base.
"The current set up to memberships allowing subscription members to only book ahead into their next booking period. This does not provide flexibility for our business and creates a lot of confusion for our members. I can understand how monthly billed memberships can work on this system however ours are weekly. So members can only book a max of 2 weeks/min or 1 week in advance." – (Capterra)
The client/class scheduling system with Exercise.com can be set up with the customizations that work best for your fitness business. You can choose the booking options you prefer to ensure flexibility and minimize confusion when clients and members are booking classes or appointments. Our all-in-one gym management software has everything you need to keep client/class scheduling user-friendly.
Navigating a new software platform can be complicated – but it doesn't have to be. The all-in-one Exercise.com software platform is easy to navigate and is the best Glofox alternative.
And, if you have any questions, you have a dedicated account manager – not just a standard support line – available to you whenever you need. Book a demo today to learn more!
Understanding the Features of Glofox
Glofox is packed with a myriad of features that are designed to help fitness businesses thrive. From membership management to class scheduling, payment integration to reporting and analytics, this all-in-one platform has it all. Let's take a closer look at some of the key features of Glofox:
Membership Management: With Glofox, you can easily manage memberships and packages, track member attendance, and create customized membership options tailored to your business needs. It also allows you to automate membership renewals, ensuring a seamless experience for both you and your members.
Class Scheduling: The class scheduling feature in Glofox enables you to create and manage your class timetable effortlessly. You can set capacity limits, schedule recurring classes, and even allow members to book classes through the Glofox mobile app or website. This not only improves member experience but also reduces administrative tasks.
Payment Integration: Glofox seamlessly integrates with popular payment providers, allowing you to easily accept payments online. Whether it's purchasing memberships, packages, or making one-time purchases, members can securely make payments through the platform. This integration enhances convenience for your members and ensures a smooth revenue flow for your business.
Reporting and Analytics: Glofox provides comprehensive reporting and analytics tools that give you valuable insights into your business performance. Track member attendance, analyze revenue trends, and gain a deeper understanding of your most successful offerings. Armed with this data, you can make informed business decisions that drive growth.
Third-Party App Integration: Glofox offers seamless integration with a range of third-party apps such as email marketing tools and wearables. These integrations allow you to enhance the functionality and maximize the potential of Glofox, providing an exceptional experience for both you and your members.
Mobile Accessibility: One of the standout features of Glofox is its mobile accessibility. With the Glofox mobile app, both fitness business owners and members can access the platform anytime, anywhere. This means that you can manage your business, check class schedules, and communicate with members on the go. Additionally, members can easily book classes, make payments, and track their progress through the app, making it a convenient and user-friendly tool for everyone involved.
A Step-by-Step Guide to Using Glofox
Now that we've explored the key features of Glofox, let's dive into a step-by-step guide on how to use this powerful platform:
Step 1: Setting Up Your Glofox AccountGetting started with Glofox is a breeze. Simply sign up for an account and follow the onboarding process. Customize your account settings, add your logo and branding elements, and configure your preferred payment integration. Glofox provides comprehensive documentation and customer support to guide you through this initial setup process.
Step 2: Navigating the Glofox Dashboard: A Quick OverviewOnce you've set up your account, you'll be greeted with the Glofox dashboard. This intuitive interface serves as the command center for managing your fitness business. Familiarize yourself with the different sections of the dashboard, such as memberships, classes, payments, and reporting, to efficiently navigate through Glofox.
Step 3: Getting Started with Glofox: Tips and TricksTo make the most out of Glofox, take advantage of its various features. Encourage your members to download the Glofox mobile app, which allows them to book classes, manage their memberships, and stay engaged with your studio. Leverage the built-in email and SMS communication tools to send targeted messages to your members. Additionally, explore the customization options available to tailor the platform to your business's unique needs.
Step 4: Customizing Your Glofox Settings for Optimal PerformanceGlofox offers a wide range of customizable settings that allow you to personalize your platform. Configure your class types, durations, and capacities to match your studio's offerings. Set up membership options, including pricing plans, discounts, and special promotions. Take the time to fine-tune these settings to ensure an exceptional experience for your members.
Step 5: Exploring the Different Modules in Glofox: What You Need to KnowGlofox is composed of different modules that work together seamlessly. Gain a deep understanding of each module, such as memberships, classes, billing, and reporting. This knowledge will empower you to optimize your workflow and take advantage of all that Glofox has to offer.
Step 6: Managing Memberships and Packages in Glofox: Best PracticesMembership management is a crucial aspect of any fitness business, and Glofox simplifies this process. From creating flexible memberships to automating renewals, learn the best practices to effectively manage your memberships and packages. Leverage the reporting and analytics tools to identify trends and optimize your offerings accordingly.
Step 7: Streamlining Class Scheduling with Glofox: A Comprehensive GuideEfficient class scheduling is vital for ensuring smooth operations. Learn how to set up your class timetable, set capacity limits, and manage bookings. Empower your members to easily reserve their spots through the Glofox app, helping you stay organized and reducing no-show rates.
Step 8: Maximizing Revenue with Glofox's Payment Integration OptionsGlofox's seamless payment integration options enable you to effortlessly accept online payments. Discover how to set up your payment providers, handle billing cycles, and integrate different payment gateways. By optimizing your payment processes, you can focus on growing your business and driving revenue.
Step 9: Utilizing the Reporting and Analytics Features in GlofoxData is an invaluable asset when it comes to making informed business decisions. Dive into the reporting and analytics features of Glofox and learn how to track member attendance, analyze revenue trends, and leverage this data to improve your studio's performance. Ensure your efforts are targeted, efficient, and yield maximum results.
Step 10: Troubleshooting Common Issues in Glofox: Tips and SolutionsWhile Glofox offers a robust platform, occasional issues may arise. Learn how to troubleshoot common problems such as member login issues, class scheduling conflicts, or payment-related concerns. Glofox's customer support team is readily available to assist you, so don't hesitate to reach out if you encounter any challenges.
Step 11: Integrating Third-Party Apps with Glofox for Enhanced FunctionalityGlofox's flexibility extends beyond its core features. Discover the various third-party apps that seamlessly integrate with Glofox, enhancing its functionality and expanding your business capabilities. From email marketing tools to wearables, these integrations open up new avenues for engaging with your members and optimizing your fitness business.
Step 12: Advanced Tips and Strategies for Using Glofox EffectivelyOnce you've mastered the basics of Glofox, take your knowledge to the next level with advanced tips and strategies. Learn how to leverage automation features, implement targeted marketing campaigns, and optimize your operations for enhanced efficiency. Continuously explore the Glofox platform to discover new possibilities and stay on the cutting edge of fitness management technology.
Congratulations! You're now equipped with the knowledge and insights to make the most out of Glofox. By leveraging the platform's powerful features, customizing its settings, and utilizing its reporting and analytics tools, you can take your fitness business to new heights. Embrace the possibilities that Glofox offers, streamline your operations, and provide an exceptional experience for your members. It's time to revolutionize your fitness management approach with Glofox!
How do I use Glofox?
To use Glofox, you would generally need to sign up for an account and follow their onboarding process. However, Exercise.com offers a robust, all-in-one solution for managing your fitness business.
How do I set up Glofox?
Setting up Glofox likely involves registering your business and customizing your settings. Exercise.com provides a more streamlined and customizable setup process.
How do I use ABC Fitness Solutions with Glofox?
ABC Fitness Solutions acquired Glofox and is rebranding the Glofox business to ABC Glofox. But Exercise.com offers comprehensive solutions that may not require additional integrations.
How does Glofox work?
Glofox provides some tools for gym management. Exercise.com, however, offers a comprehensive suite of tools to run your fitness business effectively.
Is Glofox any good?
While the effectiveness of Glofox can be subjective and dependent on your specific needs, Exercise.com provides a professional, tailored solution for your fitness business.
Does Glofox have an app?
If Glofox has an app, it would typically be available in app stores. Exercise.com offers a custom-branded app to manage your entire business.
How does the Glofox app work?
The Glofox app would allow you to manage some aspects of your fitness business. Exercise.com's custom-branded app offers more features and flexibility.
Is the Glofox app free?
This would depend on Glofox's pricing plan. Exercise.com offers scalable pricing that can be tailored to your specific business needs.
How do I use Glofox on my phone?
If Glofox has an app, you would use it to manage your fitness business. With Exercise.com, your custom-branded app lets you run your entire business from your phone.
How do I create a Glofox account?
Creating an account with Glofox would likely involve a signup process on their website or app. Exercise.com provides a seamless onboarding process through its custom-branded app.
How do I log in to Glofox?
Logging in to Glofox would typically involve entering your credentials in their app or website. Exercise.com offers a secure and easy login process through its app.
How do I contact Glofox customer service?
Glofox's customer service contact details should be available on their website. Exercise.com offers dedicated customer support to assist you with any issues.
How do I check in on Glofox?
Checking in on Glofox would depend on their system. Exercise.com offers customizable check-in solutions that cater to your business needs.
How do I reserve a class on Glofox?
Class reservations on Glofox would depend on their platform. With Exercise.com, your clients can easily reserve classes through your custom-branded app.
How do I log a workout on Glofox?
Logging a workout on Glofox would be determined by their specific features. Exercise.com provides comprehensive workout logging and tracking functionalities.
How do I use Glofox payments?
Glofox might offer some payment processing options. Exercise.com offers secure and integrated payment processing to make transactions easy.
How do I use the Glofox onboarding portal?
The Glofox onboarding portal would provide initial setup instructions. Exercise.com offers a more personalized onboarding experience for you and your clients.
Can you cancel gym memberships on Glofox?
The cancellation process on Glofox would depend on their policies. Exercise.com makes it easier to manage memberships, including cancellations.
How do I cancel Glofox?
To cancel Glofox, you'd have to follow their specific cancellation procedures. Exercise.com provides a more flexible and straightforward cancellation process.
How do I change my Glofox picture?
You would generally go to account settings on Glofox to change your profile picture. Exercise.com allows you to easily update your profile picture through its app.
Why is Glofox not working?
If Glofox is not working, you'd need to contact their customer support. Exercise.com offers a reliable platform with exceptional customer support.
Why is Exercise.com the best Glofox alternative?
Exercise.com offers a comprehensive, all-in-one fitness business management solution. You can manage your business, accept payments, do online booking, host exercise videos, and much more, all through a custom-branded app. Exercise.com is the professional choice for fitness business owners. Book a demo to find out more.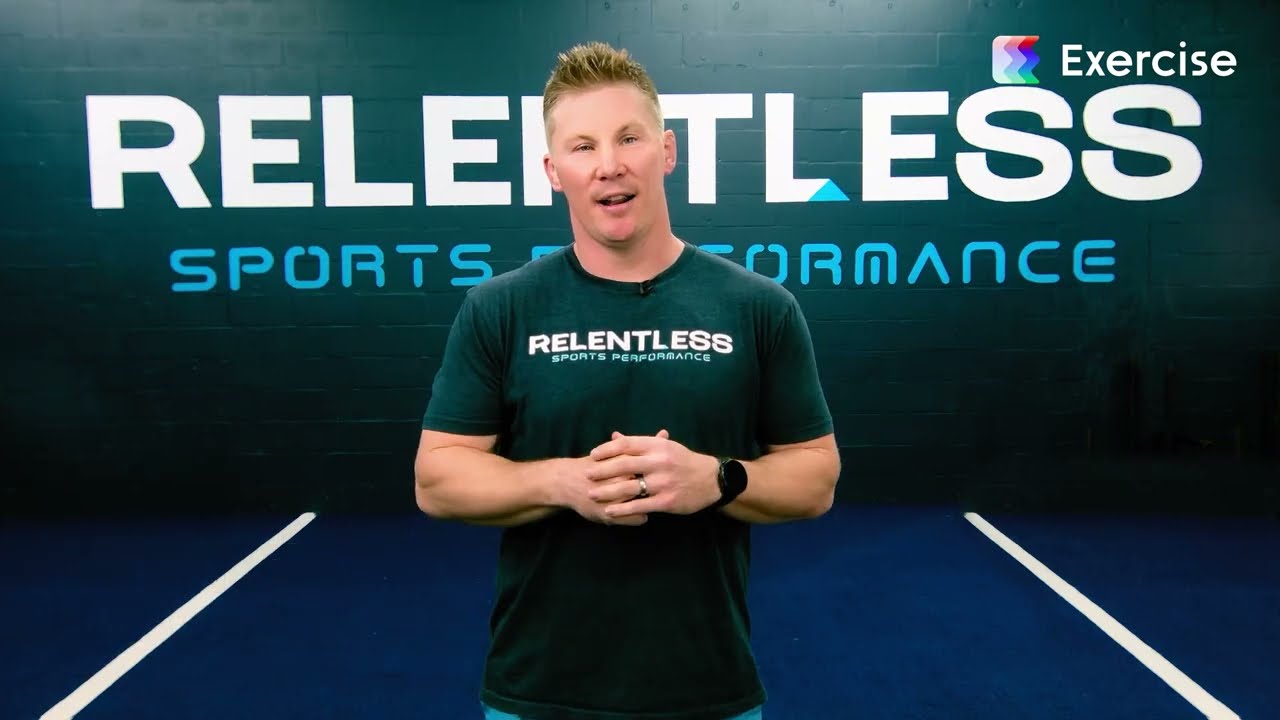 If you want to offer an elite service for the end user you need to get with the times and use elite level software that is intuitive, visually appealing, and effective. That is exactly what Exercise.com delivers to its clients.
Jimmy Myers
Owner/Trainer, Relentless Sports Performance
Tyler Spraul
is the director of UX and the head trainer for Exercise.com. He has his Bachelor of Science degree in pre-medicine and is an NSCA-Certified Strength and Conditioning Specialist® (CSCS®). He is a former All-American soccer player and still coaches soccer today. In his free time, he enjoys reading, learning, and living the dad life.