How do I use My PT Hub?
Learn how to use My PT Hub, how to find the My PT Hub login, what to do on My PT Hub to create an account, how to use My PT Hub on your phone, how to get a hold of My PT Hub customer service, and more. Then see why Exercise.com is the best My PT Hub alternative and can help you run your fitness business all in one place.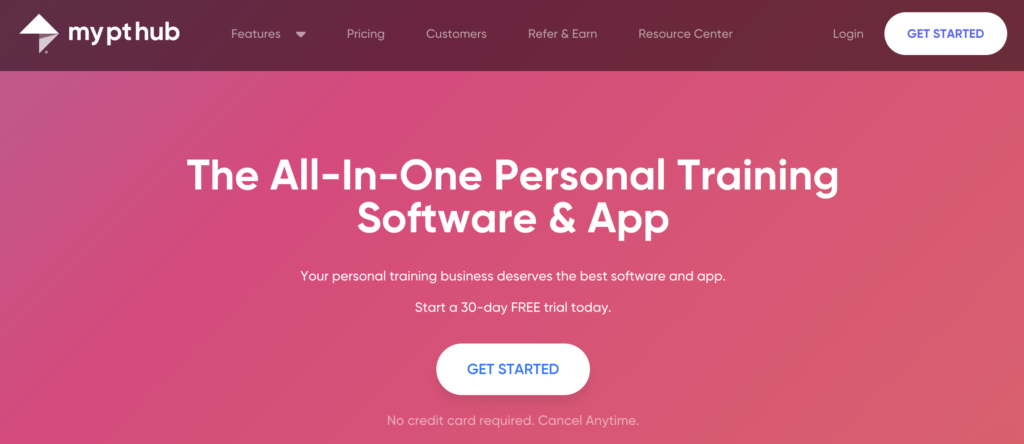 Welcome to the comprehensive guide on how to use My PT Hub! Whether you're a fitness professional looking to streamline your workflow or a client seeking a convenient way to track your progress, My PT Hub has got you covered. In this article, we will dive into every aspect of this powerful platform, offering step-by-step instructions, tips, and tricks to ensure that you make the most out of your My PT Hub experience.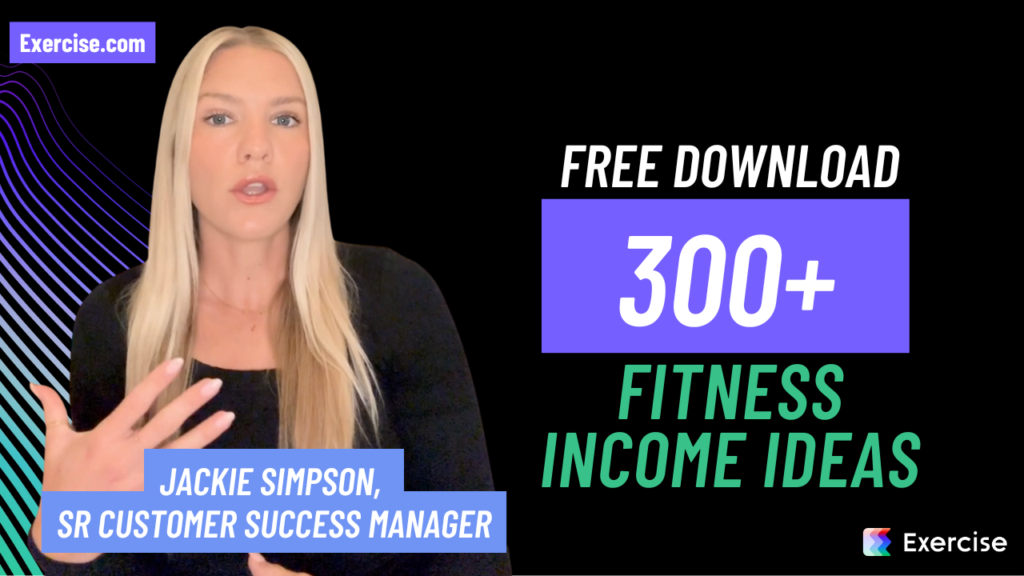 Learn how to use My PT Hub, a powerful fitness management software, to streamline your personal training business. Then see why the best gym management software and the best personal training software around is Exercise.com. You can book classes, do gym check-ins, offer online training, log workouts, create fitness assessments, process payments, and much more—all from your very own custom branded fitness apps. Don't take our word for it—just read our reviews!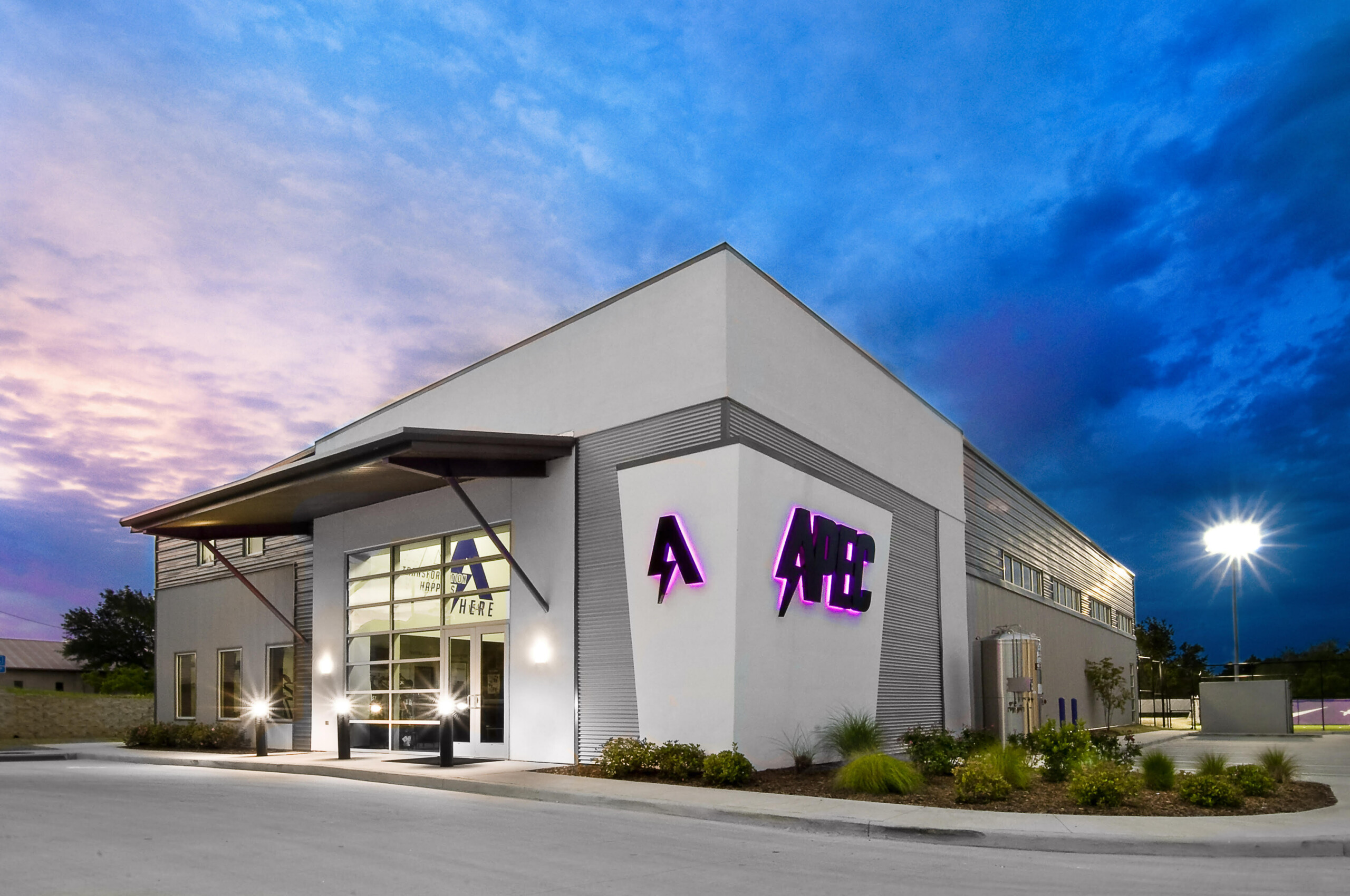 Exercise.com is simply the best. We were using three or four different apps or softwares to do what we can now do all in one with the Exercise.com platform.
Brandon Stroupe
Founder and President, APEC Sports Performance
How to Use My PT Hub
My PT Hub is an online and app client management software.
Trainers using My PT Hub can customize and track client workouts, nutrition plans, and more.
My PT Hub does not have business management tools or reports.
There's always a learning curve when it comes to navigating your fitness business software for the first time, so it makes sense that a common question for My PT Hub users is, "How do I use My PT Hub?"
Learn how to use My PT Hub below.
And, for a fitness software platform that is not only easy to navigate but doesn't require the use of third-party software, turn to Exercise.com. Book a demo today to see just how easy our software is to use.
My PT Hub Software Problems
When learning how to use My PT Hub, you may run into issues with its app useability and software customization as the My PT Hub reviewers below did.
"The client use of the app was not as easy to navigate as I found from a majority of my clients" – (Capterra)
The app from Exercise.com is fully customized to the needs and specifications of your business so it's easy for all your customers to use. The app allows your trainers and staff to access all the features of the desktop version, so your trainers and staff can stay productive at all times. Plus your app can be custom-branded so customers stay engaged with your business!
"Does crash now and again. Could improve the way data is shown and stored." – (Capterra)
With Exercise.com, you can fully customize the layout of your software. You can also choose the reports and data for your business which are displayed in a customizable business dashboard. Client measurement and reports are conveniently located in the client's profile for easy access.
Navigating a new software platform can be complicated – but it doesn't have to be. The all-in-one Exercise.com software platform is easy to navigate and is the best My PT Hub alternative. And, if you have any questions, you have a dedicated account manager – not just a standard support line – available to you whenever you need. Book a demo today to learn more!
Getting Started with My PT Hub: A Step-by-Step Guide
First things first, let's walk through the process of getting started with My PT Hub. Begin by signing up for an account and completing your profile. This will allow you to customize your branding, set up your availability, and create a professional and welcoming environment for your clients. Once your profile is set up, you can start exploring the myriad of features that My PT Hub has to offer.
One of the key features of My PT Hub is the ability to create and manage workout plans for your clients. With the intuitive workout builder, you can easily design personalized programs tailored to each client's goals and fitness level. You can include exercises, sets, reps, and rest periods, and even add instructional videos to ensure proper form and technique.
In addition to workout plans, My PT Hub also provides a comprehensive nutrition tracking system. You can create meal plans, track macronutrients, and monitor your clients' food intake. This feature allows you to provide holistic support to your clients, helping them achieve their fitness goals not just through exercise, but also through proper nutrition.
Exploring the Features of My PT Hub: A Comprehensive Overview
My PT Hub is packed with features designed to simplify your fitness journey. From client management to scheduling and communication tools, this platform caters to all your needs. In this section, we will take a deep dive into each feature, explaining how to effectively use them to enhance your experience and achieve your goals.
One of the key features of My PT Hub is its client management system. With this feature, you can easily keep track of your clients' progress, set goals, and monitor their performance. The platform allows you to create individual profiles for each client, where you can store their personal information, training history, and measurements. This makes it convenient to access and update client data whenever needed.
Setting Up Your Profile on My PT Hub: Tips and Tricks
A well-optimized profile is essential for attracting and engaging clients on My PT Hub. We will discuss the best practices for setting up your profile, including adding compelling content, professional photos, and a customized branding that reflects your unique style and expertise.
One important aspect of setting up your profile on My PT Hub is to provide detailed information about your qualifications and experience. This will help potential clients understand your expertise and trust your services. Include information about your certifications, years of experience, and any specialized training you have received.
In addition to showcasing your qualifications, it is also important to highlight your unique approach and training philosophy. Explain your training methods, the types of clients you work with, and the results they can expect from your programs. This will help clients determine if your training style aligns with their goals and preferences.
Navigating the Dashboard: Understanding the Layout of My PT Hub
The dashboard is your command center on My PT Hub, and understanding its layout is crucial for managing your clients and accessing the various features seamlessly. We will guide you through each section, explaining its purpose and how to navigate effortlessly, saving you time and effort.
One of the key sections of the My PT Hub dashboard is the "Clients" tab. This is where you can view and manage all of your clients' information, including their profiles, progress, and upcoming appointments. You can easily search for a specific client using the search bar, or filter clients based on different criteria such as their training status or membership type.
Another important section of the dashboard is the "Calendar" tab. Here, you can view your schedule and appointments at a glance, making it easy to plan your day and stay organized. You can add new appointments, edit existing ones, and even sync your calendar with external platforms such as Google Calendar for seamless integration.
Creating and Managing Client Profiles on My PT Hub: Best Practices
Your clients are at the heart of your business, and My PT Hub provides you with the tools to effectively manage their profiles. We will share best practices for creating client profiles, managing progress, tailoring workouts and nutrition plans, and utilizing the built-in tools for seamless communication.
One important aspect of creating and managing client profiles on My PT Hub is ensuring that you gather all the necessary information to personalize their experience. This includes collecting details such as their age, gender, fitness goals, medical history, and any specific preferences or limitations they may have. By having a comprehensive understanding of your clients, you can tailor their workouts and nutrition plans to meet their individual needs and maximize their results.
Customizing Your Branding on My PT Hub: Making it Your Own
With My PT Hub, you have the opportunity to create a unique and cohesive brand that resonates with your clients. We will explore the customization options available, such as adding your logo, selecting a color scheme, and personalizing email templates, allowing you to leave a lasting impression.
Additionally, My PT Hub offers the ability to customize your website's domain name, giving you the opportunity to have a professional and memorable web address. This feature allows you to further establish your brand identity and make it easier for clients to find and access your services online.
Scheduling and Managing Appointments with My PT Hub: Streamlining Your Workflow
Gone are the days of juggling calendars and relying on endless back-and-forth communication. My PT Hub offers powerful scheduling tools that allow you to streamline your workflow. We will walk you through the process, from setting availability to handling cancellations and reminders, ensuring a smooth and efficient experience for both you and your clients.
In addition to the scheduling tools, My PT Hub also provides a comprehensive client management system. With this feature, you can easily keep track of your clients' information, including their contact details, medical history, and progress. This allows you to provide personalized and targeted services, ensuring that each client receives the attention and care they need. The client management system also enables you to generate reports and track client progress over time, helping you make data-driven decisions to optimize your training programs.
Utilizing the Communication Tools in My PT Hub: Staying Connected with Clients
Effective communication is key to fostering strong client relationships, and My PT Hub provides a range of tools to facilitate this. We will explore the various communication features, including in-app messaging, video calls, and notifications, helping you stay connected with your clients and provide timely support and guidance.
One of the key communication tools in My PT Hub is the in-app messaging feature. This allows you to send direct messages to your clients, providing a convenient and secure way to communicate. Whether it's checking in on their progress, answering questions, or providing motivation, the in-app messaging feature ensures that you can stay connected with your clients on a regular basis.
In addition to in-app messaging, My PT Hub also offers video call functionality. This feature allows you to have face-to-face conversations with your clients, even if you are not physically in the same location. Video calls can be used for virtual training sessions, consultations, or simply to provide a more personal touch to your communication. With the ability to see and hear each other in real-time, video calls can greatly enhance the client-trainer relationship.
Tracking Progress and Performance on My PT Hub: Monitoring Client Success
Tracking progress is integral to recognizing achievements and identifying areas for improvement. My PT Hub offers comprehensive tracking tools, allowing you to monitor your clients' performance and assess their progress. We will delve into the metrics and measurements available, as well as how to interpret and utilize this data effectively.
One of the key metrics available on My PT Hub is the client's body composition. This includes measurements such as body fat percentage, muscle mass, and weight. By regularly tracking these metrics, you can assess changes in your clients' body composition over time and make adjustments to their training and nutrition plans accordingly.
In addition to body composition, My PT Hub also provides tracking for various fitness assessments. These assessments can include measurements of strength, endurance, flexibility, and cardiovascular fitness. By regularly conducting these assessments and tracking the results, you can monitor your clients' progress in specific areas of fitness and tailor their workouts to address any weaknesses or areas for improvement.
Integrating Nutrition Plans with My PT Hub: Enhancing Client Results
Nutrition is a vital component of any fitness journey, and My PT Hub seamlessly integrates nutrition plans into the platform. We will guide you through the process of creating and assigning nutrition plans, explaining how to optimize them for maximum client results.
One of the key features of My PT Hub is the ability to create personalized nutrition plans for clients. With a wide range of customizable options, trainers can tailor nutrition plans to meet the specific needs and goals of each individual. Whether it's weight loss, muscle gain, or overall health improvement, My PT Hub provides the tools to create effective and sustainable nutrition plans.
In addition to creating nutrition plans, My PT Hub also allows trainers to easily assign and track client adherence to these plans. Trainers can monitor clients' food intake, track progress, and provide feedback and support in real-time. This level of integration between nutrition and fitness tracking ensures that clients stay on track and achieve optimal results.
Managing Payments and Invoicing on My PT Hub: Simplifying Financial Transactions
Handling payments and invoicing is often a tedious task, but with My PT Hub, you can simplify the process. We will demonstrate how to set up payment options, generate professional invoices, and keep track of financial transactions, enabling you to focus on what matters most – providing quality training and support.
One of the key features of My PT Hub is the ability to set up multiple payment options. Whether you prefer to accept credit card payments, PayPal, or bank transfers, My PT Hub allows you to easily configure your preferred payment methods. This flexibility ensures that your clients have convenient options for making payments, increasing the likelihood of timely and hassle-free transactions.
In addition to setting up payment options, My PT Hub also provides a seamless invoicing system. You can generate professional-looking invoices with just a few clicks, saving you time and effort. The system automatically includes all the necessary details, such as client information, services provided, and payment due dates. This not only enhances your professionalism but also helps you maintain a clear record of your financial transactions.
Troubleshooting Common Issues on My PT Hub: Tips for a Smooth Experience
While My PT Hub is a robust platform, occasionally, you may encounter some challenges. We will provide a troubleshooting guide, sharing common issues and offering tips and solutions to ensure a smooth and frustration-free experience. Rest assured that with a little guidance, any hurdle can be overcome.
Staying Up to Date with New Features and Updates on My PT Hub
My PT Hub is constantly evolving, with new features and updates being rolled out regularly. We will discuss how to stay up to date with these changes, ensuring that you are always equipped with the latest tools and enhancements to optimize your experience on the platform.
Maximizing Efficiency with Advanced Tips and Shortcuts on My PT Hub
Become a My PT Hub power user by exploring advanced tips and shortcuts that can save you time and boost your efficiency. We will introduce you to lesser-known features and techniques that can elevate your experience and allow you to get the most out of the platform.
And there you have it! This comprehensive guide covers every aspect of using My PT Hub, from getting started to maximizing efficiency. By following these step-by-step instructions and implementing the tips and tricks provided, you'll be well on your way to simplifying your fitness journey and achieving your goals with My PT Hub.
How do I use My PT Hub?
My PT Hub is a software platform designed for personal trainers to manage clients, workouts, and nutrition. After creating an account, you can set up your profile, add clients, design workout and nutrition plans, and track client progress.
How does My PT Hub work?
My PT Hub operates as a central hub for personal trainers. It provides tools for:
Creating personalized workout and nutrition plans
Setting and tracking client goals
Communicating with clients
Scheduling sessions and sending reminders
Billing and managing payments
Does My PT Hub have an app?
Yes, My PT Hub offers a mobile app available for both iOS and Android devices.
How do I use My PT Hub on my phone?
After downloading the My PT Hub app from the App Store or Google Play Store, log in using your credentials. The app's interface is user-friendly, allowing you to manage clients, set workouts, and communicate directly from your phone.
How do I create a My PT Hub account?
Visit the My PT Hub website and click on the "Sign Up" or "Start Your Free Trial" option. Follow the prompts to enter your details and set up your account.
How do I contact My PT Hub customer service?
You can contact My PT Hub customer service through their website's "Contact" section. They typically provide an email address, phone number, or a contact form.
How do I check in on My PT Hub?
Checking in may refer to logging into the platform or marking attendance for a session. For logging in, simply enter your credentials. For marking attendance, navigate to the specific session and select the "Check-In" or equivalent option.
How do I reserve a class on My PT Hub?
Navigate to the "Classes" or "Schedule" section. Find the class you want to attend and click on the "Reserve" or "Book" option.
How do I log a workout on My PT Hub?
In the app or on the website, navigate to the "Workouts" section. After completing a workout, select "Log Workout," enter the details of the exercise, reps, sets, and other relevant information.
Can you cancel membership on My PT Hub?
Yes, you can usually cancel your membership or subscription from the "Account" or "Settings" section. If you have trouble, contact their customer service for assistance.
How do I change my My PT Hub picture?
Go to your profile settings. There should be an option to "Edit Profile" or "Change Profile Picture." Click on it, and you'll be prompted to upload a new photo.
Why is My PT Hub not working?
Several reasons could cause this issue:
Server downtime
Internet connectivity issues
App bugs or glitches
Outdated app version
If persistent issues arise, contact My PT Hub customer support.
Why is Exercise.com the best My PT Hub alternative?
Exercise.com offers a comprehensive solution tailored for fitness professionals. Unlike My PT Hub, which primarily focuses on personal training aspects, Exercise.com caters to the holistic growth of a fitness business. It provides extensive features, unparalleled customization, dedicated support, and scalability options. For fitness professionals seeking an all-encompassing platform, Exercise.com stands out as the superior choice.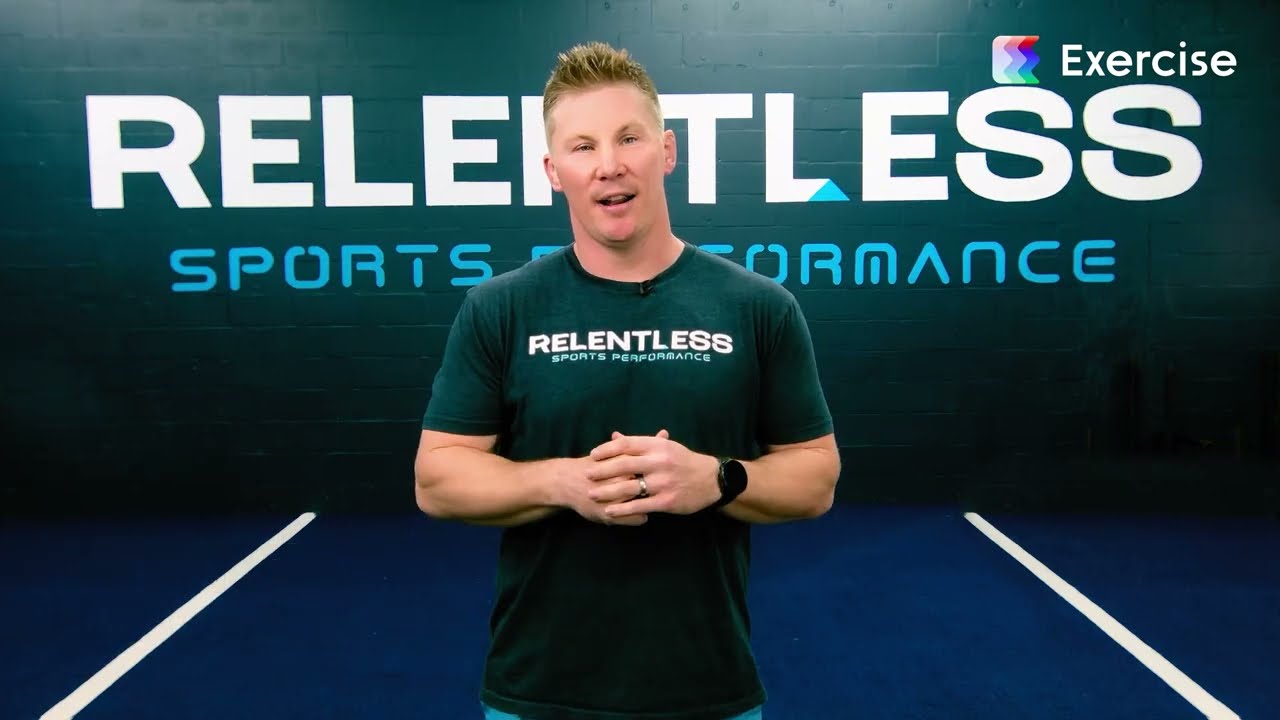 If you want to offer an elite service for the end user you need to get with the times and use elite level software that is intuitive, visually appealing, and effective. That is exactly what Exercise.com delivers to its clients.
Jimmy Myers
Owner/Trainer, Relentless Sports Performance
Tyler Spraul
is the director of UX and the head trainer for Exercise.com. He has his Bachelor of Science degree in pre-medicine and is an NSCA-Certified Strength and Conditioning Specialist® (CSCS®). He is a former All-American soccer player and still coaches soccer today. In his free time, he enjoys reading, learning, and living the dad life.