Home
How to Make Money as a Fitness Blogger in 2023
How to Make Money as a Fitness Blogger in 2023
Learn how to make money as a fitness blogger with this free guide. You can make money fitness blogging by selling workout plans, offering online training, launching a fitness app, and more. If you're looking to make more money as a personal trainer or fitness business owner, fitness blogging may be your answer! Read this article to learn how to make money from fitness as a fitness blogger.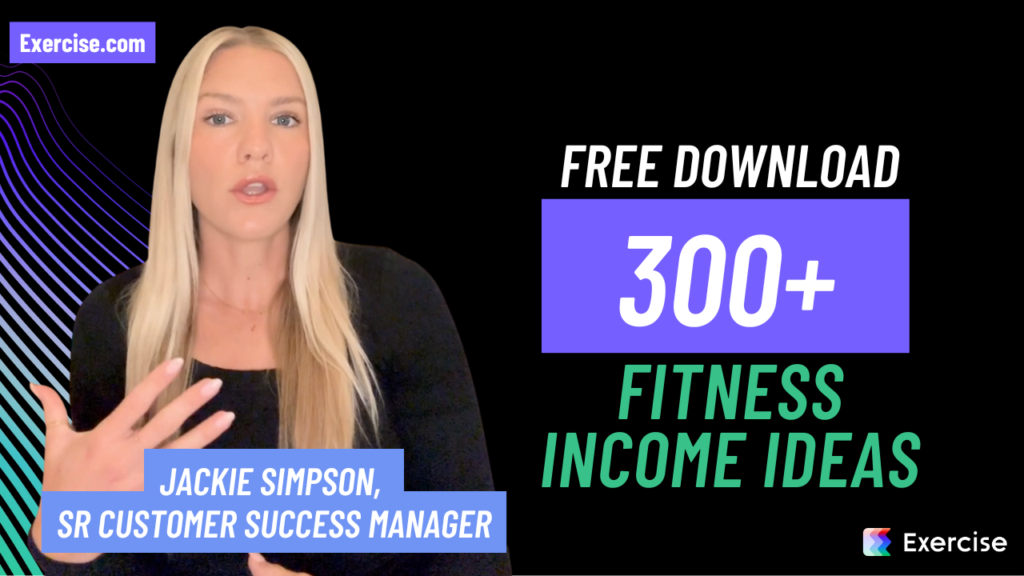 Fitness blogging can generate additional revenue
You can make money by promoting your fitness blog, offering products and services, and promoting your expertise
Fitness blogging can be especially beneficial for personal trainers with unique niches
Are you a personal trainer looking for a little extra cash? Fitness blogging is an excellent way to leverage your education, expertise, and niche to generate extra revenue no matter what time of the day! Keep reading to learn how to make money as a fitness blogger.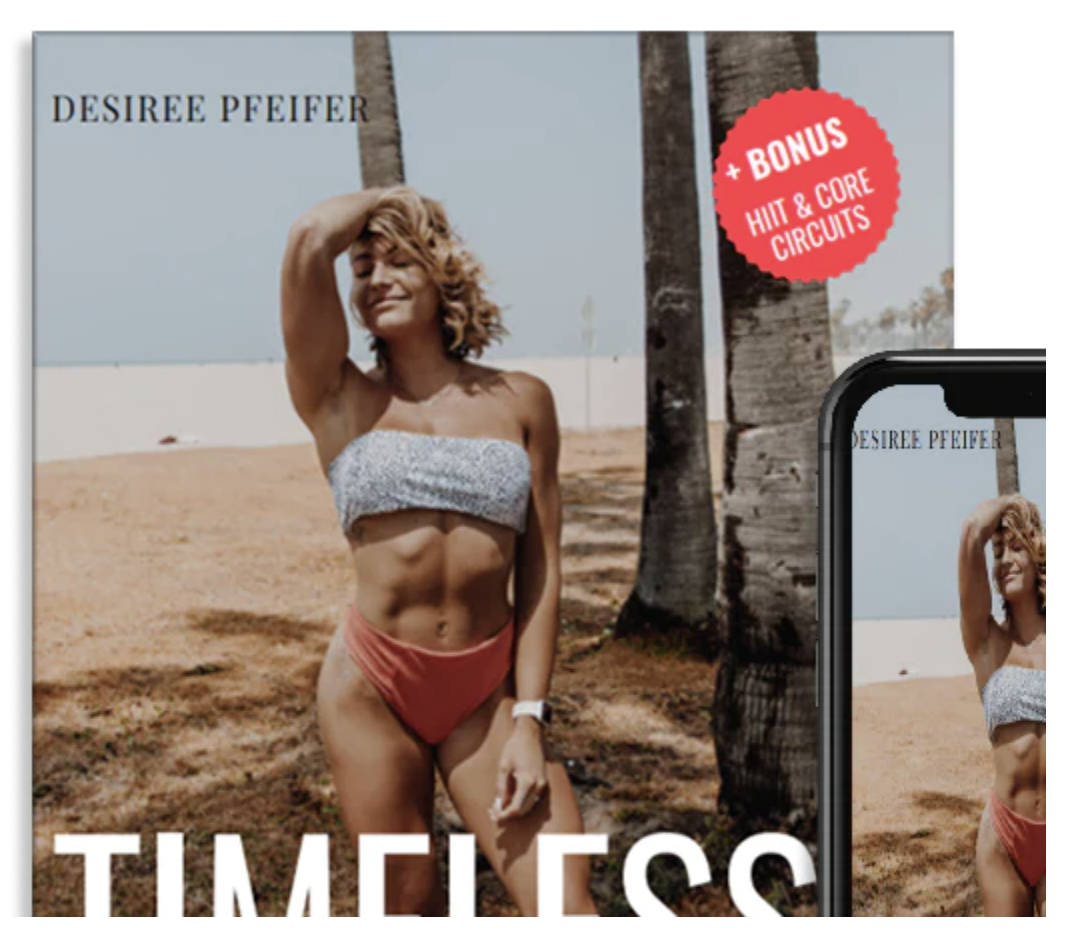 I am grateful to have been able to create an app for my online family to grow with, and be able to support a business that I believe in.
Desiree Pfeifer
CEO, DBFT LLC
Partnering with Exercise.com not only helps manage your schedule, workout creation, business data, and clients, but it can also help generate additional revenue through your blog. This is just another reason Exercise.com's best gym business management software, best personal training business management software, and best fitness business software for fitness influencers helps grow your business! Book a demo today to learn more.
Promote Your Fitness Blog
The first place to start is by launching and managing your fitness blog.
#1 – Start a Fitness Blog
Your fitness blog is your home base for your customers to find all your articles, link to your social media accounts, book a consulting appointment, or download your resources.
#2 – Join an Affiliate and Sponsor Program
Affiliate and sponsor programs are an excellent way to not only boost your followers but also earn some cash.
An affiliate program is essentially a commission program. The owner of the product assigns you a link to the product which you share with your followers through your blog and social media. When your followers purchase the product using the affiliate link, you get a percentage of the profit. You can find some of the best fitness affiliate programs by searching online.
Sponsorship programs don't offer commissions; instead, sponsorships pay you to put their brand on your site through advertisement space, mention their company in your videos or blog posts, and more. Sponsorships are generally harder to achieve than joining an affiliate program but have the potential to bring in more revenue and followers.
#3 – Become a Brand Ambassador
A fitness brand ambassador is someone who promotes a brand by speaking positively about the business and recommending its products. Companies reward their brand ambassadors in various ways, such as cash, gift bags, or discounts. Besides these perks, you may gain new followers by being a brand ambassador. These followers can then become new customers when they view and purchase things from your fitness blog.
#4 – Make a Fitness App
A popular fitness trend is to create your own fitness app for your customers. This can be a daunting task, especially if you aren't tech-savvy. But with Exercise.com, you don't have to configure your own app—we include your own custom-branded fitness app with our software! Check out the best white labeled fitness app software for more info.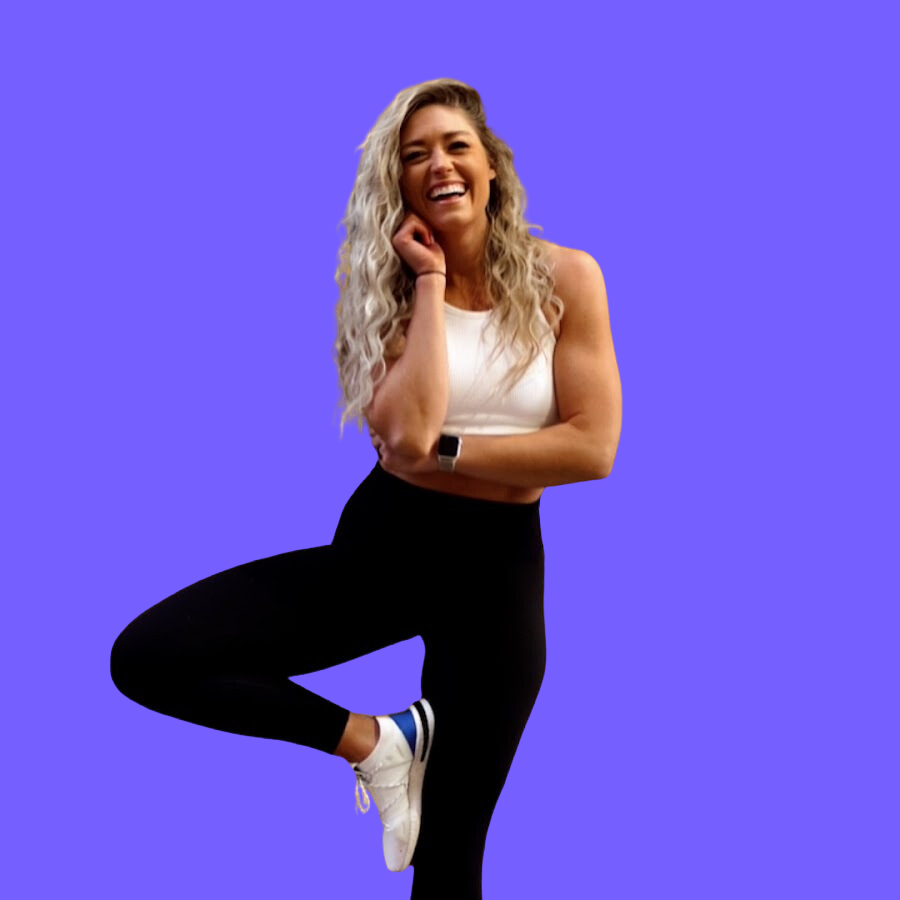 Our overall experience with Exercise.com is a breeze. We love how easy it is to integrate this app with our current workflow while providing great fitness programs for our customers and save us time in the process.
Julie Ledbetter
Owner, Ledbetter Fitness
Our app is a powerful tool for business management and client results. The branded app for personal trainers contains all your business data and client information, plus enables you to do workout creation and assessments on the go. Clients are also able to view and record their workouts, nutrition, and assessments anytime, anywhere.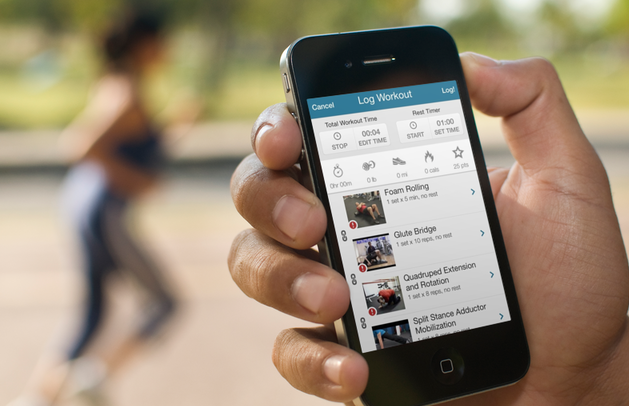 "My custom-branded apps have made my life easier and helped streamline my online training, which in turn has transformed into a pretty awesome additional revenue stream for me and my family."
Tony Gentilcore
Founder, Core Online
#5 – Website Membership
Charge a small fee and give members exclusive perks such as a weekly newsletter, a discussion forum, or discounts on your other services. You must be consistent with providing valuable benefits to your members, but this type of membership can help build your brand and bring in extra revenue.
Sell Fitness Products and Services
You can further bolster your business and make money with your fitness blog by selling some of these popular products and services:
#6 – Sell Fitness Products
The sky is the limit for selling your own products, from creating your own training equipment–like jump ropes, foam rollers, home gyms, or resistance bands–to selling your own supplements or health foods. While selling your own fitness products is a challenge and takes perseverance, the endeavor can really pay off (literally!) in the end.
Read More: How do I create a fitness guide and sell it?
#7 – Sell Nutritional Plans
It's easy to get lost in a fitness world that's saturated with countless diets and advice. Oftentimes, clients just want a little guidance and accountability for their nutritional intake instead of paying full price for a consultant or trainer.
Selling nutrition plans and templates is an excellent way to add to your services. You can offer a variety of plans to meet the needs of any client or occupation. Nutritional plans are passive income—you create, promote, and get paid for the plans but don't have the time commitment of following up with clients.
#8 – Sell Fitness Templates
Similar to selling nutrition plans, fitness templates are forms that customers can purchase and fill out as they complete workouts. Fitness templates can be a general fitness guide with exercise suggestions or week-long or month-long workout plans. Just like nutrition plans, selling fitness templates have the benefit of being passive income. Use the best personal training workout templates to get started.
#9 – Sell Fitness Plans
Many potential customers want to follow a fitness program without joining a gym. With our fitness ecommerce software, you can build and sell unlimited professional fitness plans. Create fitness plans to meet the needs of any customer by offering a variety of intensity levels. Selling fitness plans is especially beneficial if you're a fitness blogger with a specific niche. Learn more with the best workout plan sales software.
#10 – Sell Online Courses
Selling online courses is an excellent option for any personal trainer, but especially if you have a unique niche. Online courses go beyond giving clients workout plans and focus on how to maintain overall health. For instance, you can sell online courses on nutrition, meditation, lymphatic support, geriatric wellness, or injury prevention.
#11 – Sell Ebooks
Ebooks are another low-cost way to communicate larger chunks of information to your audience. While ebooks can be written on any subject, trainers with unique certifications or niches may have more success. Ebooks can either be published as downloadable PDFs or for Kindle through Amazon Self-Publishing.
Use Your Expertise
What better way to make money as a personal trainer than by training online? Here are some ways to make more money on your fitness blog as a personal trainer.
#12 – Offer Online Training
Most people live perpetually busy lives, and adding a trip to the gym can keep customers from using your services. But with Exercise.com's top online training workout software for gyms and fitness businesses, you can reach customers with online training! Our software makes it easy to track and manage your online clients using the same features and app as your in-person clients.
Read More:
#13 – Run Unique Fitness Events
Many potential customers may be apprehensive of training in a gym space. With Exercise.com's software, you can run workout challenges, online classes, boot camps, and more, that customers can perform wherever they want!
Read More: Gym Event Ideas
#14 – Publish Your Work
If you enjoy writing for your blog, you can pitch to magazines, blogs, or other fitness companies to become a published writer. Working as a freelancer, you can make $25-$60 an hour on sites like Upwork and Fiverr.
Read More: How do I create a fitness guide and sell it?
How much do fitness bloggers make?
The income of fitness bloggers can vary significantly depending on factors such as the size of their audience, engagement levels, monetization strategies, and partnerships with brands. Some fitness bloggers earn a full-time income from their blogs, while others may earn a supplemental income. Successful fitness bloggers often generate revenue through various sources such as sponsored content, affiliate marketing, digital products, advertising, and collaborations with fitness brands. Utilizing platforms like Exercise.com can provide additional opportunities for fitness bloggers to monetize their content and expand their income potential.
Is fitness a good niche for blogging?
Fitness can be a lucrative and engaging niche for blogging. The fitness industry is vast, and there is a constant demand for information, tips, workout routines, nutrition advice, and product recommendations. With the right content, engagement, and marketing strategies, fitness bloggers can attract an audience interested in health, wellness, and fitness. By offering valuable and actionable content, fitness bloggers can establish themselves as trusted authorities in the field and monetize their blogs through various means. Exercise.com can provide the necessary tools and resources for fitness bloggers to grow their audience, manage their content, and monetize their blogs effectively.
How do wellness blogs make money?
Wellness blogs can generate income through various avenues. Some common methods include sponsored content, where brands pay bloggers to create posts featuring their products or services. Affiliate marketing is another popular strategy, where bloggers earn a commission for promoting products or services and driving sales through affiliate links. Digital products such as e-books, online courses, and workout plans can also be sold to monetize a wellness blog. Advertising revenue, collaborations with brands, and offering coaching or consulting services are additional ways wellness bloggers can make money. With Exercise.com, wellness bloggers can expand their income opportunities by creating and selling custom workout plans, offering online training, and more.
How do I become a successful fitness blogger?
To become a successful fitness blogger, it's important to focus on a specific niche within the fitness industry and provide valuable, well-researched, and engaging content. Identify your target audience and create content that addresses their needs, interests, and pain points. Consistency in publishing high-quality content and actively engaging with your audience through comments, social media, and email newsletters is key. Building relationships with other influencers and brands in the fitness industry can also help increase your reach and opportunities for collaborations. Additionally, leveraging the features and capabilities of platforms like Exercise.com can provide the tools and resources needed to grow and manage a successful fitness blog, including custom branded fitness apps, online training, workout plan sales, and more.
How do beginner bloggers make money?
Beginner bloggers can start monetizing their blogs through various methods. These can include affiliate marketing, where bloggers earn a commission for promoting products or services, sponsored content where brands pay for featured posts, and display advertising such as Google AdSense. Offering digital products such as e-books, guides, or online courses can also generate income. As a beginner blogger, it's important to focus on building quality content and growing your audience while exploring different monetization strategies that align with your niche and audience. Exercise.com provides tools and features that can help beginner bloggers generate income by selling custom workout plans, offering online training, and creating a custom branded fitness app, among other options.
What are the pros and cons of being a fitness blogger?
Pros of being a fitness blogger include the ability to share knowledge and expertise, connect with a like-minded audience, establish authority in the fitness industry, and potentially earn income through various monetization strategies. Blogging also offers flexibility in terms of scheduling and location, allowing bloggers to work on their terms. However, it's important to note that building a successful fitness blog requires consistent effort, time, and dedication. Competition in the fitness blogging space can be fierce, and it may take time to build a substantial audience and generate significant income. By utilizing platforms like Exercise.com, fitness bloggers can benefit from additional revenue streams, brand partnerships, and the opportunity to sell fitness-related products and services.
How do you monetize a fitness niche?
There are several ways to monetize a fitness niche. One common method is through affiliate marketing, where bloggers earn a commission for promoting fitness products or services and driving sales through unique affiliate links. Sponsored content is another avenue, where fitness bloggers collaborate with brands and create content featuring their products or services in exchange for payment. Digital products, such as workout plans, meal plans, or fitness guides, can be sold to monetize a fitness niche. Other options include offering online coaching or training services, running fitness challenges, selling fitness-related merchandise, and utilizing advertising platforms. Exercise.com offers a comprehensive platform that enables fitness professionals to monetize their niche by selling custom workout plans, providing online training, creating a branded fitness app, and more.
What is a realistic fitness blogger income?
The income of fitness bloggers can vary widely depending on factors such as the size and engagement of their audience, monetization strategies, and partnerships with brands. While some fitness bloggers generate significant income and can make a full-time living from their blogs, it's important to recognize that building a successful blog takes time, effort, and consistent content creation. A realistic fitness blogger income can range from a few hundred dollars per month to several thousand dollars per month or more, depending on the blogger's audience size, monetization strategies, and other revenue streams. Exercise.com can help fitness bloggers maximize their income potential by offering tools and features to sell workout plans, offer online training, create a branded fitness app, and more.
How long should a fitness blog be?
The length of a fitness blog post can vary depending on the content and the specific topic being covered. In general, it's important to prioritize quality over quantity. Aim to provide valuable and comprehensive information that thoroughly addresses the topic at hand. This may result in longer blog posts, ranging from 1,000 to 2,000 words or more. However, shorter blog posts can also be effective if they deliver concise and actionable information. The key is to provide value to your readers and meet their needs with well-researched and engaging content. Exercise.com provides the necessary tools to create and manage a fitness blog, enabling bloggers to focus on delivering quality content to their audience.
Do fitness influencers make money?
Yes, fitness influencers have the potential to earn money through various avenues. They often collaborate with brands and receive compensation for promoting products or services on their social media platforms or blogs. Additionally, fitness influencers can monetize their content through sponsored posts, affiliate marketing, brand partnerships, and collaborations. Exercise.com can assist fitness influencers in monetizing their influence by offering features and tools to sell fitness-related products, create custom workout plans, provide online training, and develop a branded fitness app, among other options.
Get Started Making Money Fitness Blogging
Fitness blogging is a valuable addition to your personal training career. Utilizing one or more of these fitness blogging ideas can generate substantial extra revenue. Who doesn't want that?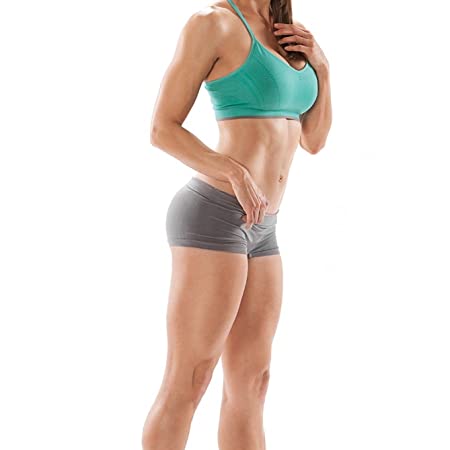 With Exercise.com, I'm able to reach people around the world with the programs that I design, implement, and push out. You don't have that opportunity working in a local gym. So that's been huge.
Kellie Davis
Founder/Trainer, Fit Thrive
Exercise.com makes fitness blogging easier and more effective by giving you ecommerce, workout creation, and app support. Book a demo today to learn how Exercise.com can grow your business!
Tyler Spraul
is the director of UX and the head trainer for Exercise.com. He has his Bachelor of Science degree in pre-medicine and is an NSCA-Certified Strength and Conditioning Specialist® (CSCS®). He is a former All-American soccer player and still coaches soccer today. In his free time, he enjoys reading, learning, and living the dad life.