The best TrainHeroic alternative is Exercise.com.
Are you tired of using TrainHeroic for your fitness needs? Are you looking for the best TrainHeroic alternative that offers more features and benefits? Look no further because Exercise.com is here to save the day! In this article, we will explore the reasons why Exercise.com is the best alternative to TrainHeroic. From its comprehensive features and capabilities to its outstanding customer support, Exercise.com has everything you need to take your fitness journey to the next level.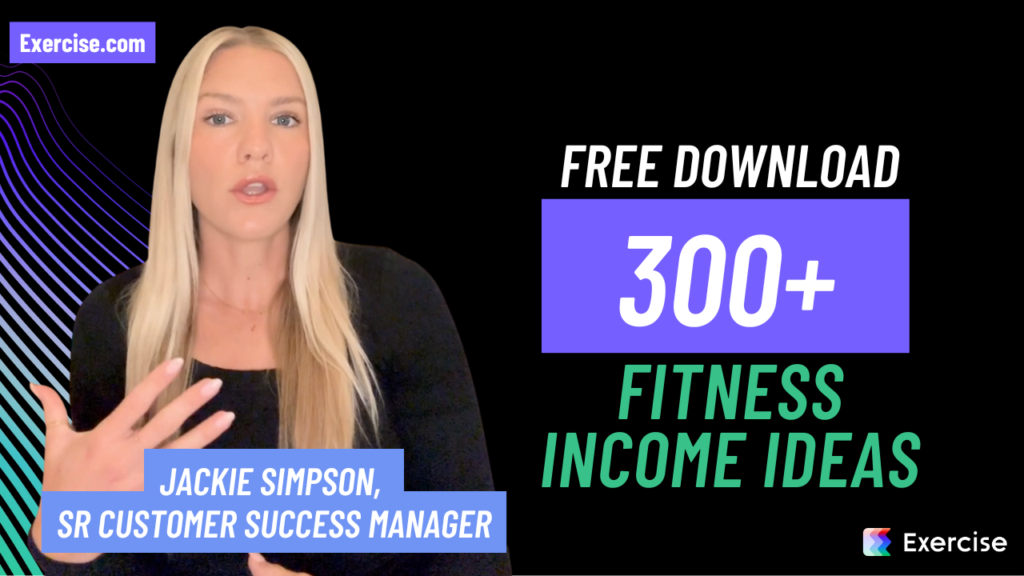 Introduction to TrainHeroic and Exercise.com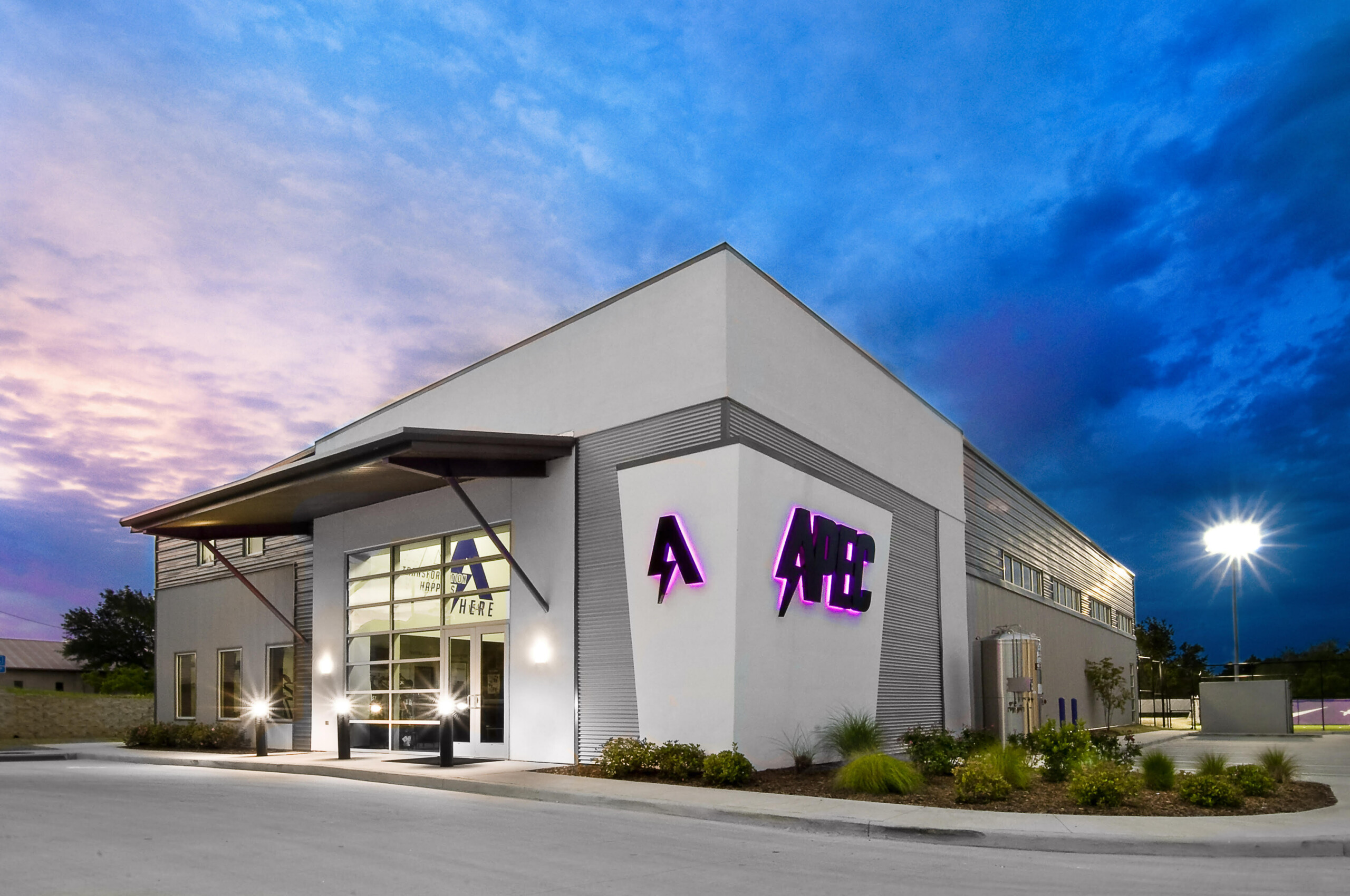 Exercise.com is simply the best. We were using three or four different apps or softwares to do what we can now do all in one with the Exercise.com platform.
Brandon Stroupe
Founder and President, APEC Sports Performance
Read More

: TrainHeroic
Before we dive into the details, let's first understand what TrainHeroic and Exercise.com are all about. TrainHeroic is a popular fitness platform that offers workout tracking, program creation, and performance analytics. It is designed primarily for coaches, trainers, and athletes who want to improve their training regimens. On the other hand, Exercise.com is a holistic fitness platform that caters to both individuals and professionals. It provides a wide range of features, including workout tracking, program creation, nutrition tracking, online coaching, and more.
TrainHeroic stands out for its user-friendly interface and intuitive design. Coaches and trainers can easily create and customize training programs for their clients, while athletes can track their progress and performance with ease. The platform also offers a variety of tools and resources to enhance the training experience, such as exercise libraries, video demonstrations, and performance metrics.
Exercise.com, on the other hand, takes a comprehensive approach to fitness by offering not only workout tracking and program creation, but also nutrition tracking and online coaching. Users can easily log their meals and track their macronutrient intake, making it easier to stay on top of their dietary goals. Additionally, the platform allows individuals to connect with certified trainers and receive personalized coaching and guidance, even if they are unable to train in person.
Understanding the need for a TrainHeroic alternative
While TrainHeroic may have its strengths, it also has limitations that may not meet everyone's needs. For instance, some users may find the interface outdated and confusing to navigate, while others may feel restricted by the limited exercise library and customization options. Furthermore, TrainHeroic's pricing structure may not be suitable for individuals who are on a tight budget or professionals looking to scale their coaching business. These shortcomings highlight the need for a TrainHeroic alternative like Exercise.com.
Exercise.com offers a modern and user-friendly interface that is easy to navigate, making it a more intuitive alternative to TrainHeroic. With a sleek design and intuitive layout, users can easily find and access the features they need without any confusion or frustration.
In addition, Exercise.com provides a comprehensive exercise library with a wide range of exercises and variations. This extensive library allows users to customize their workouts and training programs to meet their specific needs and goals. Whether you're a beginner or an advanced athlete, Exercise.com has the exercise options to help you achieve your fitness objectives.
Features and benefits of TrainHeroic
TrainHeroic boasts several features that have attracted a loyal user base. Its workout tracking capabilities allow users to log their exercises, set goals, and monitor their progress over time. In addition, TrainHeroic provides a program creation tool that enables coaches and trainers to design customized training plans for their clients. The platform also offers performance analytics, enabling users to assess their performance and make informed adjustments to their training programs.
One of the main benefits of TrainHeroic is its focus on the coach-athlete relationship. Through its communication tools, coaches and trainers can easily interact with their clients, provide feedback, and offer guidance. This level of personalization and engagement is highly valued by users who enjoy having direct access to their coaches.
Another notable feature of TrainHeroic is its extensive exercise library. With a wide range of exercises and variations available, users have access to a diverse selection of workouts to incorporate into their training programs. Whether they are looking to build strength, improve endurance, or enhance flexibility, TrainHeroic offers a comprehensive collection of exercises to cater to different fitness goals.
Features and benefits of Exercise.com
Exercise.com goes above and beyond what TrainHeroic has to offer. With its user-friendly interface and intuitive design, Exercise.com provides a seamless and enjoyable fitness experience. The platform encompasses a wide variety of features, including workout tracking, program creation, nutrition tracking, exercise library, progress monitoring, and more.
One standout feature of Exercise.com is its online coaching capabilities. Whether you're a professional coach looking to expand your online presence or an individual seeking personalized guidance, Exercise.com has you covered. The platform allows coaches to create and deliver customized training programs, track client progress, and communicate directly with clients through the integrated messaging system.
Moreover, Exercise.com offers a comprehensive nutrition tracking feature that enables users to monitor their dietary intake and make informed decisions about their nutrition. With access to a vast exercise library, individuals can choose from a wide range of exercises to suit their fitness goals and preferences. The platform also provides detailed progress reports and analytics to help users track their performance and make data-driven adjustments to their training programs.
Another key feature of Exercise.com is its community aspect. The platform provides a space for users to connect with like-minded individuals, share their fitness journeys, and support each other in achieving their goals. Through forums, groups, and social media integration, Exercise.com fosters a sense of camaraderie and motivation among its users.
In addition, Exercise.com offers seamless integration with popular fitness devices and apps. Whether you prefer to track your workouts using a smartwatch, fitness tracker, or mobile app, Exercise.com can sync with your preferred device or app to provide a comprehensive overview of your fitness data. This integration allows for a more streamlined and accurate tracking experience, making it easier to monitor your progress and stay on top of your fitness goals.
Key differences between TrainHeroic and Exercise.com
While both TrainHeroic and Exercise.com aim to enhance your fitness journey, there are some notable differences between the two platforms. One key difference is the overall user experience. TrainHeroic may feel more geared towards coaches and trainers, whereas Exercise.com caters to both individuals and professionals, offering a more holistic approach to fitness.
Another significant difference lies in the customization options. TrainHeroic has limited customization features, while Exercise.com allows for greater flexibility, enabling users to create personalized training programs that align with their specific goals and preferences.
Additionally, Exercise.com provides a comprehensive nutrition tracking feature, which is not available on TrainHeroic. This means that users can not only track their workouts but also monitor their dietary intake, ensuring a complete approach to their fitness journey.
Lastly, Exercise.com offers an extensive exercise library, giving users a wide variety of options to choose from. TrainHeroic, on the other hand, has a more limited exercise library, which may limit the exercise choices available to users.
One more key difference between TrainHeroic and Exercise.com is the pricing structure. TrainHeroic offers a subscription-based pricing model, where users pay a monthly fee to access the platform's features. On the other hand, Exercise.com offers a more flexible pricing structure, allowing users to choose between monthly, annual, or even custom pricing options. This gives users the freedom to select a plan that best fits their budget and fitness needs.
Pricing comparison: TrainHeroic vs Exercise.com
When it comes to pricing, it's essential to consider the value you are receiving for your investment. TrainHeroic offers various pricing plans, including individual and team options, starting at $20 per month for individuals. However, certain features such as advanced analytics and dedicated customer support may require an additional fee.
Exercise.com, on the other hand, offers transparent pricing with three different plans starting at $99 per month. These plans provide access to all features, including online coaching, advanced goal setting, nutrition tracking, and more. This all-inclusive pricing structure ensures that users can take full advantage of Exercise.com's capabilities without being restricted by additional costs.
TrainHeroic's pricing plans are designed to cater to different needs and budgets. The individual plan, priced at $20 per month, is ideal for individuals who want to track their own workouts and progress. For teams or organizations, TrainHeroic offers team plans that provide additional features such as team leaderboards and communication tools.
Exercise.com's pricing plans are tailored to meet the needs of fitness professionals and businesses. The plans start at $99 per month and provide access to a comprehensive set of features that can help trainers and gym owners streamline their operations and enhance client engagement. With Exercise.com, fitness professionals can easily create and deliver personalized workout programs, track client progress, and manage their business all in one platform.
User reviews and testimonials of TrainHeroic and Exercise.com
When choosing a fitness platform, it's essential to hear from current users about their experiences. TrainHeroic has received mixed reviews, with some users praising its workout tracking and program creation features, while others express frustration with its customer support and limited customization options.
Exercise.com, on the other hand, has garnered positive reviews across the board. Users rave about the user-friendly interface, comprehensive features, and exceptional customer support. Many users highlight the platform's versatility, as it caters to both individuals and professionals, making it a top choice for fitness enthusiasts of all levels.
In addition to the positive reviews, Exercise.com also offers a wide range of integrations with other fitness apps and devices. This allows users to seamlessly sync their data from various sources, providing a more comprehensive view of their fitness progress. Furthermore, Exercise.com's extensive exercise library and customizable workout plans make it easy for users to find the right exercises and create personalized routines that align with their goals and preferences.
Exercise.com: Your TrainHeroic Alternative
Why Choose Exercise.com?
Here are five reasons why fitness professionals use Exercise.com vs. TrainHeroic.
If you're ready to get started with an easy-to-navigate, all-in-one fitness software, designed to fuel your business, request a demo with Exercise.com today.
And, if you want to see how TrainHeroic's additional features stack up to Exercise.com software features, check out our in-depth guide below.
What is TrainHeroic?
TrainHeroic was founded in 2012 and is headquartered in Boulder, Colorado. It is a workout design and athlete management platform made primarily for strength and conditioning coaches to create and manage athlete workouts and performance testing. While it is targeted to collegiate and professional sports, the software allows for individual coaching that can be used in personal training scenarios.
Because TrainHeroic was created with a rather narrow niche in mind, its creators failed to build in some of the key features that gyms need. Though it can compete with Exercise.com in workout creation, the TrainHeroic platform is miles behind when it comes to the all-around tools needed to optimize how your business operates such as payment processing, appointment scheduling, and customization to promote your brand. Exercise.com handles all of those things and more.
Unless otherwise stated, all images and reviews below are of/about the Exercise.com All-In-One Fitness Business Management software platform.
Fitness Business Management Software
So, how do you use TrainHeroic? Coaches using TrainHeroic can organize their athletes/clients into teams to assign different programs, another example of the platform's primary application in athletics. The coach would most likely generate a significantly different training program for their tennis players compared to the wrestling team and this allows for the categorization of workouts to match the athletes. When advertising to personal trainers, TrainHeroic suggests using the team name slot for exercise goal classification like fat loss, bodybuilding, or weightlifting.
Client/Class Scheduling
When designing a team's workout program the user would designate what day each workout should be done on a calendar and that is the day it will be accessible by the athlete. However, there is no mechanism for appointment setting or a class schedule in which the coach can reserve times or organize their day. The calendar merely identifies the workout for the day. This leaves a significant gap for coaches in both the school athletics and private-sector training worlds.
The collegiate strength coach, for example, will have no way of tracking what days and times each team needs the weight room and, likewise, the personal trainer in a gym setting can't set one-on-one appointments or recurring classes without the use of a separate scheduling platform. To try to make up for this, TrainHeroic offers an integration with the gym management platform Pike13 which can handle facility scheduling. Of course, the drawback to this solution is that it requires subscriptions to two separate software programs to accomplish what you could with a single all-in-one platform.
Exercise.com's best gym management software and best personal training software gives you the capability to perform the vital task of scheduling as well as workout delivery. You and your staff will be able to schedule and manage all appointments and classes with options for one-time and recurring reservations. One of the best features for companies with multiple trainers is the option to set availability. This enables clients to book appointments online through your business's custom-branded app.
Gym/Facility Management
TrainHeroic does not have any gym management software. Managers using TrainHeroic must find another software or system to track sales, staff, clients, data, and more.
With Exercise.com, you'll never have to worry about the details falling between the cracks. We have standard and custom reports at your fingertips in your custom web and mobile apps offered by Exercise.com.
Business Dashboard Reports
Managing a staff of any size is time-consuming. TrainHeroic makes management even more difficult because it doesn't include business reports. But FBM from Exercise.com saves you time with assignable staff roles, so you can put staff management on autopilot.
Plus, all your reports can be run in a single software. No more safaris for which software has which reports. Exercise.com Fitness Business Management (FBM) software makes reports easy — sales, business, appointments, class, and payroll reports all in one place. Plus you can also sort reports by:
These reports are easily accessible on our customizable report dashboard so you have your finger on the pulse of your business. If you're bringing on new trainers you'll know how much to pay staff based on commissions.
You got into the business because of a love for fitness, not complicated logistical tasks, so it's crucial to set up the efficient processes that run reliably and don't need your constant attention. Let Exercise.com handle it!
Client Automation
For communication with clients, TrainHeroic offers in-app messaging which is a standard feature of nearly all online training software. The one factor which stands out is the ability for athletes on a team to share workout results to a public feed accessible by their team members.
The appeal is that athletes can see new records and motivate each other with kudos or trash talk. On top of direct messaging through your custom-branded app, with Exercise.com you can keep a Leaderboard to track and compare performance among clients as well as run workout challenges that keep your community engaged.
Exercise.com has the features you need to engage your clients whether it's manually with direct messaging or through automated notifications which you can customize to fit your unique brand persona. Use these to automatically send emails, texts, in-app notifications so clients get ongoing support and accountability to stay on track in training.
Dedicated Zapier Support
Exercise.com has partnered with Zapier to give your business access to the tools it needs to provide clients and customers with a fully customizable, immersive, user-friendly experience.
Dedicated Account Manager
All of Exercise.com clients are provided with a dedicated account manager for all of their software-related needs. From adding an online store to full website redesigns, your account manager is there to help you and your business succeed.
Custom Fitness Software
Custom software is very important as your apps and website are the first things many clients use and see when searching and communicating with your business. Exercise.com will fully customize your web and smartphone app to meet your appearance and functionality needs
Custom-Branded
A key element TrainHeroic lacks is custom-branding. Many software platforms, even those which fall short of the Exercise.com software platform's customization level, at least offer a simple skin with your logo and an accent color. TrainHeroic, however, offers no customization of any kind on the browser or smartphone version of the software. Everyone sees the same black and white screen.
Custom-branding is a key feature for businesses as it conveys quality and reinforces the originality of what your business provides. TrainHeroic developers have, perhaps, overlooked this due to their platform's predominant use in the scholastic athletic setting; schools do not need to promote a brand to their student-athletes who are already committed participants in their program. The situation is different for you, however, as it is vital that you keep your brand front and center in the competitive fitness marketplace.
That's where Exercise.com comes in: Our customization capability not only beats TrainHeroic, but every competitor in the market with the most complete custom-branding and development. Your brand will not only be featured with your logo and custom colors in the app and web platform, but it will also be on display in the App Store and Google Play when clients download it. They won't just be searching for generic software, they'll see your brand and your app.
Exercise.com not only changes how your app looks but provides custom development to build in the features and functionality you want to run business your way. Training isn't one-size-fits-all, why should your software be?
iOS & Android Apps
The TrainHeroic app is how clients interact with their coach and log their workouts. It is available through the App Store (Apple) and Google Play (Android) where it has ratings of 3.7 / 5 and 3.5 / 5 respectively. As stated above, there is no custom branding or customization of the app; your members will see TrainHeroic branding while logging workouts and trainers must adapt to the set up and functions of the app.
Exercise.com offers a fully customizable health and fitness app for gyms and personal trainers with numerous features for managers, staff, personal trainers, and exercisers. Your business can have a cohesive look with your branding showcased on the mobile app and website. You don't have to pay more for added features. Everything is included when you partner with Exercise.com.
Security Features
Exercise.com offers a secure platform with software that is SSL Secure, a Privacy Shield Framework, and access using Google Cloud.
Marketing Integrations
TrainHeroic doesn't include any marketing integrations, which reduces your overall efficiency and productivity, adds mundane tasks to your plate, and makes communicating with members and increasing your customer base a challenge.
For your business's marketing needs, Exercise.com software has an array of integrations that can be used to attract and retain clients and boost revenue. A few of those integrations include:
MailChimp
ConstantContact
ConvertKit
Zapier
Google Analytics
Facebook Pixel
Workout Software
Building workouts and delivering them to athletes is TrainHeroic's bread and butter as it is a limited-scope software. For coaches who work with an athletic performance population, one benefit is that along with standard weight-room exercises, the library contains agility drills and mobility series.
Overall, it is a system that can get the job done when it comes to organizing workouts but coaches will find it has a longer learning curve than competing platforms. You can build the same workout more efficiently with Exercise.com workout software.
Our platform makes designing workouts simpler by providing exactly what you need with no wasted space on-screen. Each exercise in the program has a space-saving view that can be expanded, if needed, to provide extra detail like the variation between sets and tempo.
Workout Creator/Logger
In addition to the more efficient interface provided by Exercise.com, the method of delivery trumps TrainHeroic as well; your clients will receive workouts and input results in a professional, custom-branded app that also allows them to leave comments and make on-the-fly adjustments. Some ways our clients utilize the workout delivery system are:
Workout Planning-Personal Training
Nutrition Assistance
Goal Setting
Traveling Athletes
In-Person Clients
Trainer Logging
Online Clients
Hybrid Clients (in-person/online)
Busy Professionals
Both TrainHeroic and Exercise.com's workout loggers can be used for 1-1 training, group training, and online training.
1-1 Training
Exercise.com software provides trainers and fitness facilities with the software needed to make one-on-one training as simple and as personal as possible.
Group Training
The Exercise.com group training feature provides the same resources and support as it does for one-on-one training but members benefit from the community and accountability of the group setting.
Online Training Software
With Exercise.com online training software, personal trainers can sell training programs online with NO additional costs. This is included in the pricing of Exercise.com, so no need to worry about a minimum number of users or getting a bill at the end of the month; this is all included.
Let's say one of your dedicated clients travels for work and cannot always meet with you to train in-person. You can develop and deliver a customized program that can be automatically delivered to your client for them to complete at your gym, a hotel gym, their home, or anywhere on the road.
Exercise Library
TrainHeroic and Exercise.com both have exercise libraries that allow trainers to provide their clients with demo videos of the various exercises assigned.
Custom Exercises
The Exercise.com exercise library provides users with the ability to add their own custom exercises, exercise demos, and workout videos to the library. Some workout customization options include:
Workout Plan Creator
Intervals
Alternate
Block
Smart Delivery
Custom Exercise Library
Easily Embed Your Videos into Your Platform
Your Descriptions, Workouts, etc
TV Workouts
Clients in busy group sessions can see you performing the movements along with them by casting your custom exercise videos directly onto gym television screens.
Gym Ecommerce Software
Ecommerce and billing is another area in which TrainHeroic falls short, as detailed below.
As an all-in-one solution for your fitness business, Exercise.com gym ecommerce software provides ecommerce tools that fit every kind of online and brick-and-mortar fitness business. You can set up billing for in-person services on a one-time or recurring basis to get paid for your personal training or membership packages. Plus, our platform has been used by top coaches to open up their business for online sales to customers worldwide with online coaching and programs.
Payment Processing
TrainHeroic does not have a payment processor. All billing for memberships, training, and services must take place outside TrainHeroic through a third party payment processor. However, there is no integration between a payment processor and TrainHeroic, which adds countless hours of manual admin work tracking, reporting, and billing customers.
Exercise.com Fitness Business Management software lets you access all of your payment tools in the same custom-branded web and mobile apps, so you can spend less time tracking down failed charges, taking payments, and managing payment details and have more time for growing your business.
Whether you see clients face-to-face or sell programs to remote customers through your custom-branded app, Exercise.com has you covered with a flexible payment platform that easily scales up as your business grows.
Some of the country's top coaches have seen their already successful businesses explode with new growth since partnering with Exercise.com.
Sell Products
Increase revenue by selling products like branded apparel, water bottles, gear, and supplements. Unlike TrainHeroic, Exercise.com software provides complete ecommerce capabilities so that you can increase merchandise sales.
Sell Workout Plans
TrainHeroic allows all its users to upload and sell their online workout plans in the TrainHeroic Marketplace. However, most of the programs are geared towards sports-specific training, like basketball, volleyball, or tennis, and obscure sports like Gaelic Football and Roller Derby. This makes sense for TrainHeroic's customer base of collegiate and professional athletes but won't be very helpful to fitness facilities.
Although you can upload your workout plans to the Marketplace in a more generic category such as Personal Training or General Fitness, your workout plan is one of the hundreds listed. Using the Marketplace to sell your workout plans puts your business at a significant disadvantage because it places you in a sea of competitors, making it almost impossible to find your business's workout plan except by direct search.
While your members might find your program by direct search, the Marketplace substantially reduces your chances of growing your business with outside customers. (Growing your outside customer base is half the benefit of ecommerce!) It also potentially gives away your business by letting your customers browse other gyms' programs.
Finally, there are fees for listing each workout plan, as well as a $200 minimum for payout using direct deposit and $500 for a check. TrainHeroic withholds your earnings until you make at least $200 in sales in the Marketplace–which, given the set up of the Marketplace, could be sporadic at best.
With Exercise.com, there's no hassle as with TrainHeroic's Marketplace. List as many workout plans as you'd like with no additional fees–and get paid immediately! Listing your workout plans in our platform keeps your customers engaged with your brand. Customers can easily browse your selection and choose a new program. It also helps grow your brand with remote customers, further boosting your revenue!
For instance, Exercise.com client Mike Boyle, of Mike Boyle Strength & Conditioning (MBSC), had over 700 clients within 12 months of releasing programming online using our software!
Offer Online Workout Memberships
Cater to traveling clients, stay-at-home moms, and any other target demographic that cannot find time to go to the gym by offering online workout memberships; this way, you can attract and retain more clients and you free up space in your facility as these clients will be working out at home, in a hotel gym, or elsewhere.
Sell Workout Challenges
Workout challenges are a great way to keep clients engaged and motivated! Challenges are also a great way to attract potential gym members or clients who may be on the fence about signing up for a membership. TrainHeroic allows you to sell workout challenges in the Marketplace, but the same issues arise here as with workout plans.
With Exercise.com, your customers are always engaged with your brand during workout challenges. It's easy and fun to grow the community of your fitness center using our suggested workout challenges, or create your own. These run automatically so there's nothing added to your plate; simply award the winner!
Fitness Assessment Software
Athletes coached through TrainHeroic will, before each bout of training, be prompted to complete a short questionnaire. The purpose of this mini-assessment is to determine the Readiness Score which is a 1 to 5 value based on how the athlete rates their current mood, energy level, soreness, and the previous night's sleep.
Like all forms of training data, it's only valuable if the coach observes it consistently, draws the correct conclusions, and applies it to future training. In this case, it will be the coach's duty to determine if an athlete has a recurrent issue with sleep or under-recovery which hinders their performance and properly advise them on correcting the problem. For deeper testing of physical performance, the coach will need to create their own assessment in the form of a custom workout made up of the movements that the coach deems to be the best indicators of progress for the given sport.
It's important to note that TrainHeroic does not automatically save this data even when the athlete inputs results. Coaches will need to have designated each exercise as a test during the workout creation in order for data to be saved permanently to the athlete's profile as a record or max.
Assessments
Coaches using Exercise.com fitness assessment software are not only improving clients' measurable training outcomes, but they're also leveraging our software to retain clients and grow their businesses more efficiently. It starts with creating custom assessments for new client onboarding and basing your training on the actionable data you collect via remote self-assessment or an in-person guided session. With our software, you can even have training programs delivered automatically based on the assessment outcome; a major step in streamlining online training.
Performance & Measurement Reports
TrainHeroic has a handful of performance and measurement reports, but they are all strictly related to TrainHeroic's niche of strength and conditioning and focused on competition training:
Compliance
Training Summary
Readiness Analytics
Lift History
Lift Progress
Lift Performance
Nonlift Reports (40-yard dash, vertical jump, etc)
While these can be valuable, there are many other reports trainers need to train a range of clientele. But this is not possible with TrainHeroic because the software doesn't have any customizable reports. TrainHeroic's lack of customization will limit your trainers' effectiveness.
Additionally, there's no way to share these performance results with clients, nor is there a way to export the results. Trainers must print a hard copy of the results to show clients. This makes tracking progress cumbersome because a new report must be printed every time. The only way to export results is to copy and paste data into a separate Excel sheet. This process wastes time and resources.
Exercise.com has countless performance and measurement reports that allow trainers to coach and best understand a broad range of clients. We even have custom reports for tailored results! All of our reports are automatically shared with clients in the app so they can see and easily track their progress.
Nutrition
Nutrition is a major factor in achieving fitness goals. However, TrainHeroic doesn't include nutrition tracking with its software, nor does it integrate with a nutrition tracking app. This is a huge missed opportunity for TrainHeroic, especially since monitoring dietary intake is crucial in strength and conditioning training.
Exercise.com knows the importance of nutrition in training! Our software provides trainers with the ability to set macronutrient (carbohydrates, protein, fiber, fat) goals with their clients. Clients can track their intake for trainers to view and trainers can then provide assistance to help clients meet their health and fitness goals.
TrainHeroic Software Pricing
How much does TrainHeroic cost? TrainHeroic doesn't have a tier system for their features; every coach gets full access to all features. TrainHeroic only increase its price based upon a client maximum:
1 Athlete: $9.99/month
Up to 5: $17.99/month
Up to 15: $34.99/month
Up to 25: $44.99/month
Up to 35: $59.99/month
Up to 50: $74.99/month
Up to 100: $99.99/month
Up to 250: $159.99/month
Up to 500: $199.99/month
The above prices are for only one coach access. You can add additional trainers for $9.99/month each.
TrainHeroic also offers custom business solutions for multi-facility training organizations, coaching groups, pro teams, colleges, and military accounts in the Elite Plan. You must contact TrainHeroic for a custom quote.
TrainHeroic Alternatives
Following Exercise.com as the best TrainHeroic alternative, TrueCoach and TeamBuildr are two of TrainHeroic's closest competitors. Both specialize in workout creation, and could be suitable TrainHeroic alternatives, but lack the full range of features needed for business operations like payment processing and financial reporting.
The Bottom Line: Pros and Cons
In this comparison, we've seen how TrainHeroic stacks up against our Exercise.com Business Management Software. The bottom line is everything TrainHeroic does well, Exercise.com does even better. Add to that the extra features our all-in-one software provides and the tough decision on which software to choose for your gym just got easier!
TrainHeroic Pros and Cons
With TrainHeroic, what you see is what you get (and what everyone else gets). Without the option for even limited customization, their software just doesn't measure up to the standard set by cutting-edge platforms.
The software can help coaches create and deliver workouts but the benefits basically end there. With no client account management, billing, or scheduling, TrainHeroic falls far short of what gym owners need to optimize their business.
Exercise.com Pros and Cons
As a true all-in-one solution, Exercise.com software can manage all the needs of your in-person or online training business. With onboard billing, complete customization, and a scalable ecommerce platform to sell your training and programs online, Exercise.com is not just the software that meets your business needs, it's the one that unlocks huge potential growth.
Are you a gym owner or manager looking to level up your business?  Hopefully, you've seen from this comparison how software that is the right fit is key to day-to-day and big-picture success.
Exercise.com provides the right fit for every client by customizing the solution to your business needs. To see how our software can help you, book a demo today.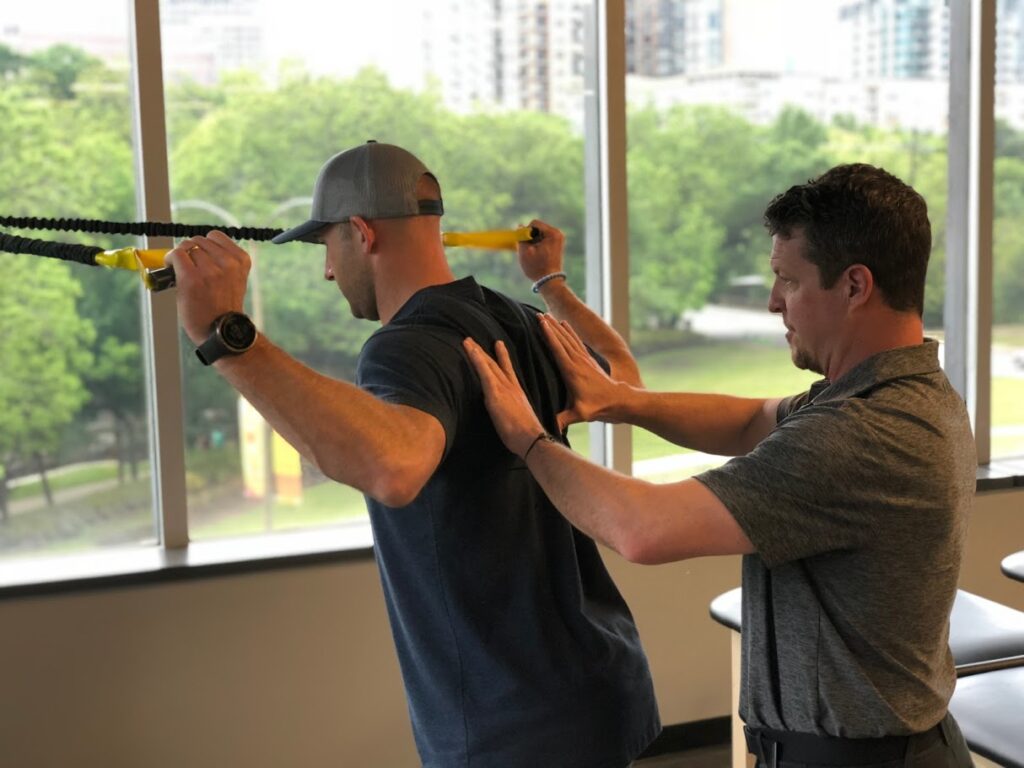 "Working with Exercise.com and their team has been an amazing experience and a dream come true in terms of accomplishing a vision! Their workout technology has helped us effectively engage our community, and I highly recommend Exercise.com to grow your business!"
Andrew Banner
Co-Founder, AMPD Golf Performance