Ready to build a better team? The best Teambuildr alternative is Exercise.com.
Learn why Exercise.com is the best Teambuildr alternative, compare Teambuildr vs Exercise.com (and compare Teambuildr vs Mindbody, TrueCoach, My PT Hub, Zen Planner, Pike 13, Trainerize, and more Teambuildr competitors), find the top Teambuildr alternative reviews, and decide if the alternatives to Teambuildr are worth it for your gym or fitness business. Read Teambuildr reviews to find out if Teambuildr is any good and whether people love Teambuildr or hate Teambuildr.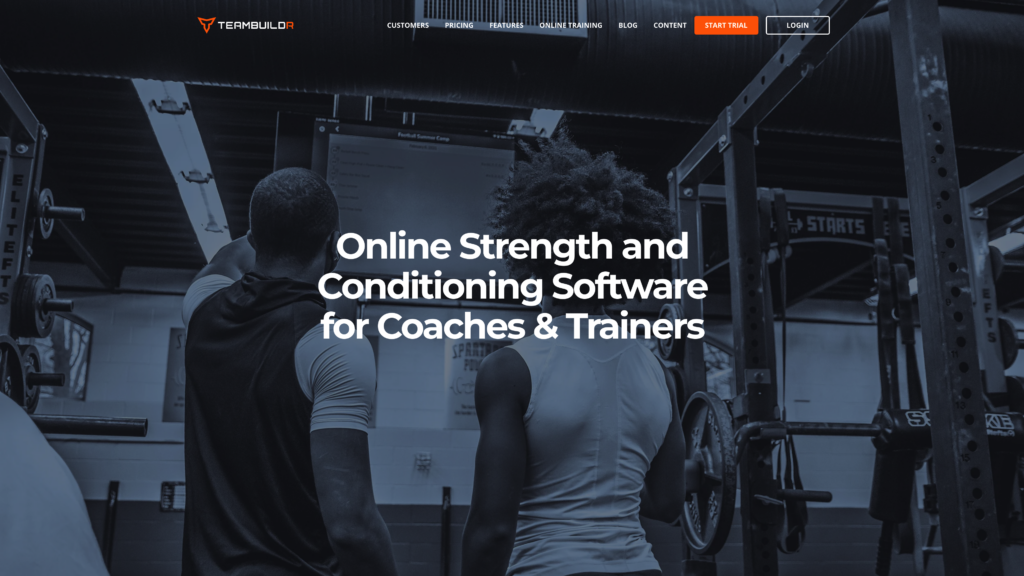 Then see why the best gym management software and the best personal training software around is Exercise.com. You can book classes, sell workout plans, schedule appointments, run fitness challenges, do gym check-ins, offer online training, log workouts, create fitness assessments, generate reports, use habit tracking, offer fitness upsells, message clients, engage gym members, use automations, process payments, and much more—all from your very own custom branded fitness apps. Don't take our word for it—just read our reviews!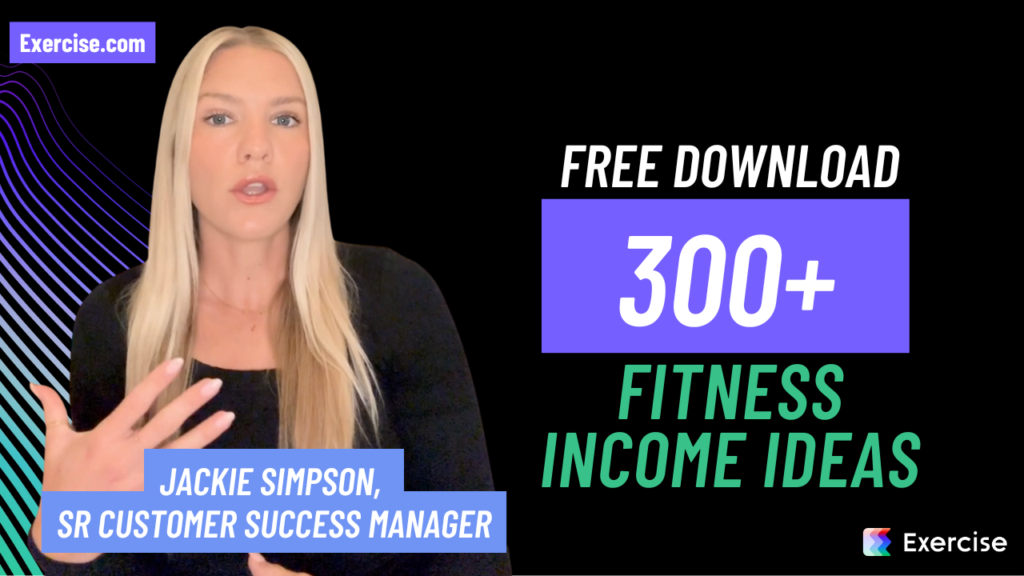 Why Look for an Alternative to Teambuildr?
Get the best Teambuildr alternative today. In today's digital age, fitness professionals are constantly searching for efficient tools and platforms to enhance their clients' experience and streamline their own business operations. One such tool that has gained popularity in recent years is Teambuildr – a fitness management platform designed to simplify workout programming, tracking, and communication. While Teambuildr has its benefits, it's important to explore alternatives that offer even greater features and benefits. In this article, we will delve into why you should consider Exercise.com as the best Teambuildr alternative, and how it can revolutionize your fitness business.
The best Teambuildr alternative is Exercise.com. Compare Exercise.com vs Teambuildr (with Teambuildr reviews) for a head to head match-up.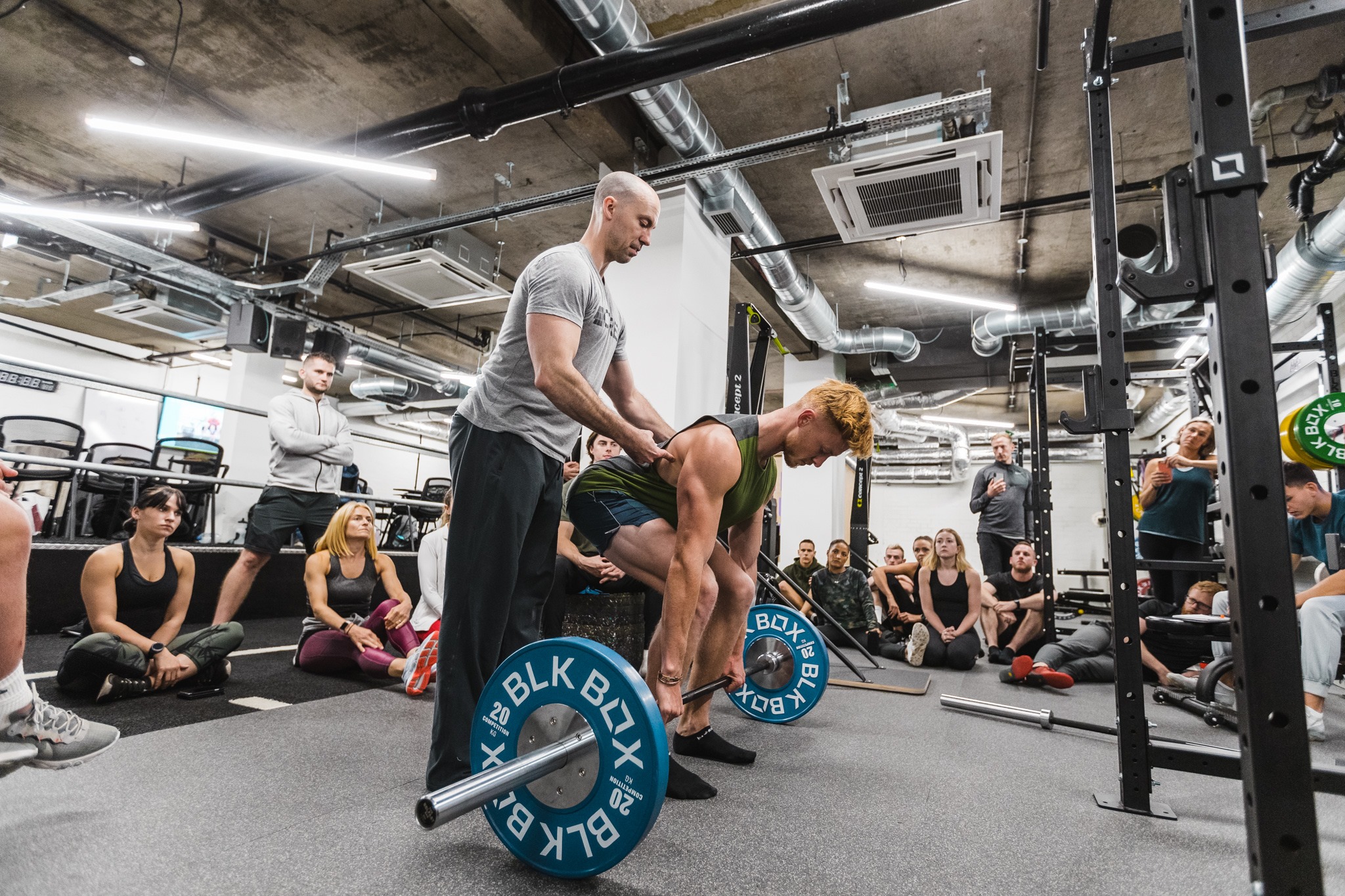 Exercise.com makes my life easier by providing an all-in-one solution and the opportunity to help those who otherwise would never have access to my programming!
Tony Gentilcore
Founder, Core Online
Teambuildr Features
Teambuildr is a platform designed for strength and conditioning coaches, primarily in athletic and educational settings. It offers a range of features including workout programming, analytics, and performance tracking.
Workout Programming
Analytics
Performance Tracking
Data Collection
Athlete Messaging
Team Scheduling
Leaderboards
Teambuildr focuses on features essential for strength and conditioning but lacks the comprehensive business management tools that platforms like Exercise.com provide, making it less suitable for gym owners and fitness professionals who require an all-in-one solution.
Teambuildr Pros and Cons
Pros
Effective Workout Programming
Robust Analytics and Reporting
Efficient Team Scheduling
Built-in Messaging for Athletes
Cons
Limited to Strength and Conditioning
Lacks Business Management Tools
No Custom Branded App
Limited Payment Solutions
While Teambuildr performs well in the strength and conditioning sphere, it's not designed to serve the broader business needs of fitness professionals. Exercise.com, however, is an all-in-one solution that offers comprehensive business management and is fully customizable.
Exercise.com Pros and Cons
Pros
Comprehensive Business Management
Custom Branded App
Robust Payment Processing
Fitness Assessment Automation
E-commerce Capabilities
Unlimited Client Automation
Cons
Learning Curve Due to Extensive Features
Exercise.com is clearly the professional choice for fitness businesses, covering all bases from workout programming to complete business management. Its fully customizable features make it the better choice over Teambuildr for fitness professionals.
Top 5 Teambuildr Alternatives
Exercise.com's comprehensive business management tools position it as the superior alternative to Teambuildr for all fitness professionals. Additional alternatives to TeamBuildr that focus on providing features in the strength and conditioning arena include: TrainHeroic, CoachMePlus, BridgeAthletic, and MaxOne. 
Big List of Teambuildr Competitors
| Company Name | Description |
| --- | --- |
| Exercise.com | Comprehensive business management tools and customization |
| Trainerize | Online personal training |
| TrueCoach | For strength and conditioning coaches |
| FitSW | Fitness Software for personal trainers |
| TrueCoach | For individual coaching |
| PT Minder | Personal training management |
| Jefit | Workout planning and tracking |
| My PT Hub | Online coaching and client management |
| Zen Planner | Studio and gym management |
| Pike13 | Scheduling and business management |
| Mindbody | Business tools for the wellness industry |
| Virtuagym | All-in-one fitness solution |
| RhinoFit | Gym management software |
| Glofox | Gym and studio management |
Among the listed competitors, Exercise.com stands out as the most comprehensive and customizable business solution tailored for the broader needs of fitness professionals.
Best Companies like Teambuildr for Small Gyms
For small gyms, Exercise.com offers a scalable, all-in-one solution that can grow with your business, making it the ideal choice.
Low Cost Software like Teambuildr
Exercise.com provides a robust range of features with custom pricing, making it a budget-friendly and superior alternative to Teambuildr.
Teambuildr Reviews (Common Themes)
Specialized in Strength and Conditioning
Excellent Workout Programming
Robust Team Management Features
Lacks Comprehensive Business Tools
Teambuildr is well-suited for strength and conditioning coaches but lacks the all-in-one business management features that Exercise.com provides.
Teambuildr Pricing
Teambuildr pricing starts with the Teambuildr Silver plan at $60 per month or $600 per year, designed for up to 50 athletes. The Teambuildr Gold plan is priced at $100 per month or $1,000 per year, suitable for small to medium schools, gyms, and facilities, and supports up to 250 athletes. The Teambuildr Platinum plan, their most popular, costs $150 per month or $1,500 per year, ideal for large schools, colleges, gyms, and facilities, and accommodates up to 500 athletes. Finally, the Teambuildr Platinum Pro plan is available for $240 per month or $2,400 per year, tailored for large schools, colleges, tactical, and professional teams.
Teambuildr Plan Pricing & Cost Breakdown
Here is a Teambuildr cost breakdown with the features and pricing of Teambuildr's plans. The following table describes the major differences in the silver, gold, and platinum pricing structures.
| Feature / Plan | Silver ($60/mo or $600/yr) | Gold ($100/mo or $1,000/yr) | Platinum ($150/mo or $1,500/yr) | Platinum Pro ($240/mo or $2,400/yr) |
| --- | --- | --- | --- | --- |
| Number of Athletes | Up to 50 | Up to 250 | Up to 500 | Not Specified |
| iOS and Android App | ✔️ | ✔️ | ✔️ | ✔️ |
| ActiveLife Videos | ✔️ | ✔️ | ✔️ | ✔️ |
| Texting & Messaging | ✔️ | ✔️ | ✔️ | ✔️ |
| Weekly/Monthly View | ❌ | ✔️ | ✔️ | ✔️ |
| Custom 1RM Tracking | ❌ | ✔️ | ✔️ | ✔️ |
| Evaluation Module | ❌ | ✔️ | ✔️ | ✔️ |
| Weight Room View | ❌ | ❌ | ✔️ | ✔️ |
| Exercise Video DB | ❌ | ❌ | ✔️ | ✔️ |
| Template Library | ❌ | ❌ | ✔️ | ✔️ |
| API Integrations | ❌ | ❌ | ❌ | ✔️ |
| Sport Science Consulting | ❌ | ❌ | ❌ | ✔️ |
| Training Design Consulting | ❌ | ❌ | ❌ | ✔️ |
All four TeamBuildr pricing tiers include these features:
Custom programming
Unlimited coaches
Custom colors
Messaging
Mobile app
Leaderboards
Reporting
Customer support
Read More: Teambuildr Pricing
What is Teambuildr?
Teambuildr is a software designed specifically for strength and conditioning coaches, primarily for athletic and educational organizations.
What does Teambuildr do?
Teambuildr provides workout programming, analytics, performance tracking, and some team management features.
Who uses Teambuildr?
Strength and conditioning coaches, particularly those in athletic and educational settings, are the main users of Teambuildr.
Read More: How to Use Teambuildr
How much is Teambuildr?
Teambuildr pricing starts with the Teambuildr Silver plan at $60 per month or $600 per year, designed for up to 50 athletes. The Teambuildr Gold plan is priced at $100 per month or $1,000 per year, suitable for small to medium schools, gyms, and facilities, and supports up to 250 athletes. The Teambuildr Platinum plan, their most popular, costs $150 per month or $1,500 per year, ideal for large schools, colleges, gyms, and facilities, and accommodates up to 500 athletes. Finally, the Teambuildr Platinum Pro plan is available for $240 per month or $2,400 per year, tailored for large schools, colleges, tactical, and professional teams.
Read More: Teambuildr Pricing
Is Teambuildr worth it?
Teambuildr can be effective for strength and conditioning programs but lacks the comprehensive business management features that make Exercise.com a more versatile and complete solution.
How do I compare Teambuildr vs Exercise.com?
When compared to Teambuildr, Exercise.com provides a more comprehensive, all-in-one solution that can be customized to fit the business needs of fitness professionals, making it the superior choice for those who require more than just workout programming and analytics.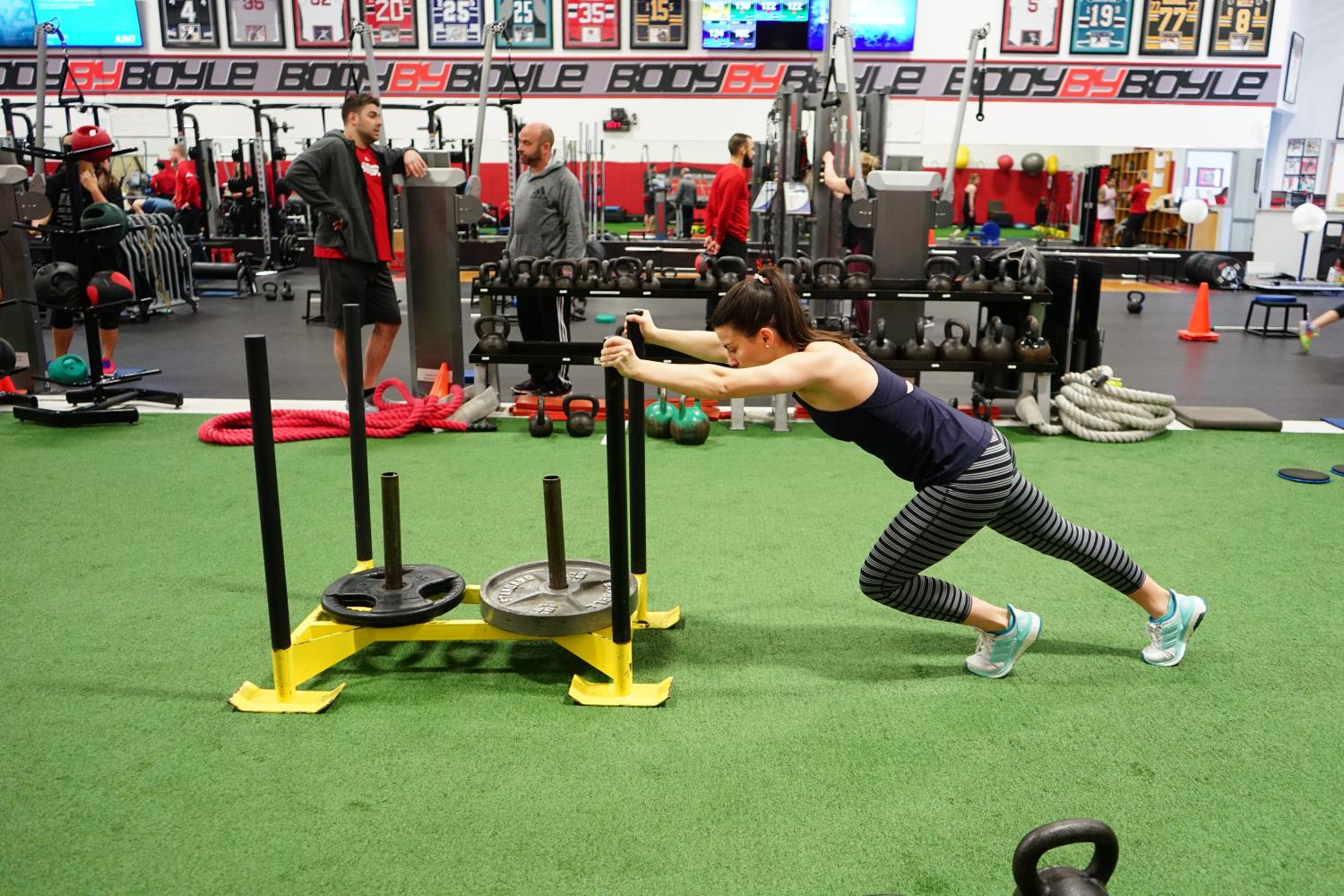 "The Exercise.com team is amazing, and their all-in-one software is more than we ever expected! All of this is made possible by a high-quality team."
Mike Boyle
Co-Founder, MBSC
Read More

: Teambuildr
While Teambuildr has gained popularity among fitness professionals, it's essential to understand the limitations and drawbacks of the platform before committing to it. One major concern with Teambuildr is its lack of comprehensive features. Teambuildr primarily focuses on workout programming and tracking, neglecting other crucial aspects of managing a fitness business. Additionally, Teambuildr's limited customization options hinder fitness professionals from offering personalized experiences to their clients. To address these shortcomings, it's time to explore Exercise.com.
Exercise.com offers a wide range of features that go beyond just workout programming and tracking. With Exercise.com, fitness professionals can manage their entire business, including scheduling appointments, processing payments, and tracking client progress. This comprehensive approach allows fitness professionals to streamline their operations and provide a seamless experience for their clients.
Furthermore, Exercise.com provides extensive customization options, allowing fitness professionals to brand their platform and create a unique experience for their clients. From custom workout templates to personalized messaging, Exercise.com empowers fitness professionals to showcase their expertise and build strong relationships with their clients.
Understanding the Importance of Team Building in Fitness
Before diving into the benefits of Exercise.com, let's establish the significance of team building in fitness. Team building is the process of fostering collaboration, communication, and mutual support among clients and fitness professionals. It plays a vital role in creating a positive and motivating environment, boosting client engagement, and ultimately leading to greater long-term success in achieving fitness goals. Exercise.com recognizes this importance and offers a platform that promotes effective team building among fitness professionals and clients.
One of the key benefits of team building in fitness is the sense of community it creates. When clients and fitness professionals come together as a team, they form a supportive network that encourages each other to push their limits and achieve their fitness goals. This sense of community fosters a positive and inclusive environment where individuals feel motivated and supported in their fitness journey.
In addition to fostering a sense of community, team building in fitness also enhances accountability. When clients are part of a team, they feel a sense of responsibility towards their teammates and are more likely to stay committed to their fitness routines. This accountability factor helps individuals stay on track with their goals and maintain consistency in their workouts, leading to better results in the long run.
Introducing Exercise.com: A Comprehensive Fitness Management Platform
Exercise.com is the ultimate all-in-one solution for fitness professionals looking to streamline their business operations and elevate client experiences. Unlike Teambuildr, Exercise.com offers a comprehensive set of features and tools designed to empower fitness professionals and enhance client satisfaction. From workout programming and tracking to seamless communication and everything in between, Exercise.com has it all.
One of the key features of Exercise.com is its robust workout programming capabilities. Fitness professionals can easily create and customize workout plans for their clients, tailoring them to specific goals, preferences, and fitness levels. The platform also provides a wide range of exercise libraries and video demonstrations, ensuring that clients have access to clear instructions and proper form guidance.
In addition to workout programming, Exercise.com offers advanced tracking and analytics tools. Fitness professionals can monitor their clients' progress, track their performance, and make data-driven adjustments to optimize their training programs. This data-driven approach not only helps clients achieve their goals more effectively but also allows fitness professionals to demonstrate their expertise and value.
Key Features and Benefits of Exercise.com
Exercise.com stands out with its extensive list of features and benefits that surpass those of Teambuildr. Let's explore some of the key features:
Seamless Transition: Migrating from Teambuildr to Exercise.com
Transitioning from Teambuildr to Exercise.com is a breeze. Exercise.com ensures a smooth and effortless migration process, allowing fitness professionals to seamlessly transfer all their data and client information. This ensures continuity and minimizes disruptions in your business operations.
Customizable Workouts and Programs: Empowering Fitness Professionals
Exercise.com understands that every client is unique and has specific fitness goals. With Exercise.com, fitness professionals can create fully customizable workouts and programs tailored to individual clients' needs. This level of customization elevates the client experience and enhances their chances of success.
Client Engagement and Retention: How Exercise.com Boosts Success Rates
Exercise.com provides a range of features dedicated to boosting client engagement and retention. From progress tracking and achievement recognition to gamification elements and social challenges, Exercise.com keeps clients motivated and committed to their fitness journeys.
Streamlined Communication and Collaboration with Clients
In contrast to Teambuildr's limited communication options, Exercise.com offers a robust communication and collaboration platform. Fitness professionals can stay connected with their clients through messaging, video calls, and in-app discussions. This open line of communication ensures seamless collaboration and provides valuable support to clients when they need it most.
Tracking Progress and Achievements with Exercise.com's Performance Metrics
Exercise.com's performance metrics allow fitness professionals and clients to track progress and achievements accurately. Detailed metrics give insights into clients' performance, helping fitness professionals make data-driven decisions and adjusting training programs as necessary.
Simplifying Scheduling and Booking with Exercise.com's Calendar Functionality
Efficient scheduling and booking are critical for fitness professionals and clients alike. Exercise.com offers a user-friendly calendar functionality that simplifies the scheduling process, making it effortless for clients to book sessions and fitness professionals to manage their schedules.
Managing Payments and Client Billing with Ease
Exercise.com goes beyond workout tracking and offers robust payment and billing management capabilities. Fitness professionals can manage payments, set up recurring billing, and offer various payment methods to provide a hassle-free experience for clients.
Extensive Exercise Library: Varied Options for Individualized Training Programs
With Exercise.com's extensive exercise library, fitness professionals have access to a vast range of exercises and workout options. This allows for highly individualized training programs that cater to clients' preferences, abilities, and goals, ensuring a personalized and effective fitness experience.
Integrating Wearable Devices and Fitness Apps with Exercise.com
Exercise.com understands the importance of tracking and analyzing fitness data through wearable devices and fitness apps. The platform seamlessly integrates with popular wearables and apps, providing a unified experience and consolidating all data in one place.
Data Security and Privacy: Ensuring Confidentiality on the Exercise.com Platform
Exercise.com prioritizes data security and privacy, reassuring fitness professionals and clients that their sensitive information is protected. Robust security measures, data encryption, and privacy settings ensure the confidentiality of all data shared and stored on the platform.
Pricing Options: Comparing Exercise.com with Teambuildr's Pricing Structure
When considering a fitness management platform, it's important to evaluate pricing options. Exercise.com's pricing structure offers flexibility and scalability, making it accessible to both individual fitness professionals and larger fitness businesses. Comparatively, Teambuildr's pricing model may not provide the same level of affordability and customization.
Testimonials from Fitness Professionals Who Have Made the Switch to Exercise.com
Don't just take our word for it – hear it from fitness professionals who have made the switch from Teambuildr to Exercise.com. Their testimonials highlight the transformative impact Exercise.com has had on their businesses, clients, and overall success rates.
Exercise.com: Your TeamBuildr Alternative
Why Choose Exercise.com?
Here are five reasons why fitness professionals use Exercise.com vs. TeamBuildr.
If you're ready to get started with an easy-to-navigate, all-in-one fitness software, designed to fuel your business, request a demo with Exercise.com today.
And, if you want to see how TeamBuildr's additional features stack up to Exercise.com software features, check out our in-depth guide below.
What is TeamBuildr?
TeamBuildr is a strength and conditioning software program that was founded in 2011 to help strength and conditioning coaches run a more effective program with their athletes. James Peters and Hewitt Tomlin are the co-founders of TeamBuildr and their headquarters are located in Landover, MD.
TeamBuildr's main users are strength and conditioning coaches. TeamBuildr focuses on high school, collegiate, and professional strength and conditioning coaches as its niche, but is missing many features that fitness businesses and personal trainers need to run and manage a successful facility, including scheduling, billing, workout management, and automation.
TeamBuildr is a web-based platform used by strength and conditioning coaches to build workouts online for athletes. This software includes a mobile app, exercise and workout templates, performance assessment features, the ability to sell training programs online, and goal-setting options.
Exercise.com includes those features, PLUS additional features that are necessary to run a successful fitness or personal training business. Exercise.com not only includes features to create customized workouts but also options to deliver those workouts to clients. Clients and members can book and manage classes, view class schedules or open appointments, purchase memberships, class packages, or specialized workouts, and more.
TeamBuildr has some cool features for strength and conditioning but is lacking in overall features offered for fitness facilities and personal trainers. Those who use TeamBuildr would need additional software or systems that offer the features they are missing, which can lead to confusion and stress.
Unless otherwise stated, all images and reviews below are of/about the Exercise.com All-In-One Fitness Business Management software platform.
Fitness Business Management Software
TeamBuildr does not offer any fitness business management software features such as calendars, appointment or class bookings, etc. There are some reporting features, but they are related to athlete performance, not business management or scheduling functions.
With Exercise.com, fitness staff or management can set up calendars to show class schedules, instructor information, waitlists, and automate payments. There is a business dashboard for reporting and managers can set up staff roles and permissions.
Managers can turn features on/off for the most user-friendly experience for staff and clients. The technology team is constantly adding new features based on feedback from current users of Exercise.com.
Client/Class Scheduling
Using Exercise.com software, Exercisers can book and manage classes, see waitlists, set up reminders and notifications, set up automatic payments, or pay for classes or memberships. They can view schedules by location, trainer, time, or type of class.
There are no limits to the number of clients you can manage, and you can manage the software from anywhere. There are also endless marketing integrations included with Exercise.com to help upsell current clients or reach new clients.
Gym/Facility Management
Managing a staff of any size is time-consuming, but Exercise.com's top rated gym business management software system saves you time with assignable staff roles so you can put staff management on autopilot. And you'll have sales and business reports for all of your clients, classes, and workout packages to make managing your business easy.
Never worry about sales, staff, clients, or data logged falling between the cracks with reporting at your fingertips in your custom web and mobile apps offered by Exercise.com.
Business Dashboard Reports
All your reports can be run in a single software. No more safaris for which software has which reports. Exercise.com Fitness Business Management (FBM) software makes reports easy — sales, business, appointments, class, and payroll reports all in one place. Plus you can also sort reports by:
These reports are organized on a fully customizable business dashboard so you can have your finger on the pulse of your business at all times. You got into the business because of a love for fitness, not complicated logistical tasks, so it's crucial to set up efficient processes that run reliably and don't need your constant attention. Let Exercise.com handle it!
Client Automation
With TeamBuildr, strength and conditioning coaches can communicate with athletes via the mobile app using texting, email, or push notifications. They can also set up challenges and leaderboards to enhance motivation among athletes.
Exercise.com also allows for interaction with members and clients using the mobile app, texting, email, or push notifications. They can send reminders or encouragement with a few simple clicks.
Fitness facilities and trainers that use Exercise.com can set up workout challenges and leaderboards to help motivate and engage their members and clients. This is one way to increase revenue and enhance loyalty, but it is also a great way for clients to stay motivated to reach their goals – a win/win for everyone!
The automation features of Exercise.com make it easy for fitness staff and trainers to stay in constant communication with clients via mobile apps, texting, or email. Payments for memberships or classes can also be automated for members so they have one less thing to remember.
It's simple to automate reminders and notifications via the mobile app, texting, and email. Trainers can also automate specialized workouts, workout plans, or performance assessment data. Communicating with clients has never been easier with these features.
Dedicated Zapier Support
Both TeamBuildr and Exercise.com partner with Zapier to give your business access to the tools it needs to provide clients and customers with a fully customizable, immersive, user-friendly experience.
Dedicated Account Manager
All of Exercise.com's clients are provided with a dedicated account manager for all of their software-related needs. From adding an online store to full website redesigns, your account manager is there to help you and your business succeed.
Customized Software
Custom software is very important as your apps and website are the first things many clients use and see when searching and communicating with your business. Exercise.com will offer fully customized fitness trainer apps to meet your appearance and functionality needs
Custom-Branded
TeamBuildr allows you to upload your custom logo and colors for the app, plus pay for a custom iOS home screen app icon for $250/year. But that's where the customization ends.
Exercise.com knows the importance of celebrating your brand, so we offer a fully customized app, along with options for web customization and additional dev work. The exercise library is customizable as well; personal trainers can also embed their own videos into their platform, add training blocks, and customize performance assessment features that work best for them and their clients.
iOS & Android Apps
The TeamBuildr app is available for iOS and Android devices. It can only be used by coaches and athletes who have a TeamBuildr subscription. Users have to search for TeamBuildr in the app store to find this app because there is no branding for the name of your business on the app.
The TeamBuildr app allows strength and conditioning staff to design workouts and deliver those workouts to athletes. Athletes and coaches can view workouts, communicate via the app, access goals, and view leaderboards.
Exercise.com offers a fully custom branded fitness app with numerous features for managers, staff, personal trainers, and exercisers. Your business can have a cohesive look with your branding showcased on the mobile app and website. You don't have to pay more for added features. Everything is included when you partner with Exercise.com.
Security Features
Exercise.com offers a secure platform with software that is SSL Secure, a Privacy Shield Framework, and access using Google Cloud.
Marketing Integrations
For your business's marketing needs, Exercise.com software has an array of integrations that can be used to attract and retain clients and boost revenue. A few of those integrations include:
MailChimp
ConstantContact
ConvertKit
Zapier
Google Analytics
Facebook Pixel
Workout Software
TeamBuildr offers coaches and trainers the ability to deliver workouts to athletes, but there is no information on their website if the workouts can be automatically delivered or if it must be done manually.
Exercise.com also allows trainers or coaches to sell workouts online, but without the extra fees. There is also no required minimum of users, so you could sell to two clients or 100 clients and it is included with the other features of Exercise.com.
Our clients have found success in delivering workouts for various scenarios, including:
Workout Planning-Personal Training
Nutrition Assistance
Goal Setting
Traveling Athletes
In-Person Clients
Trainer Logging
Online Clients
Hybrid Clients (in-person/online)
Busy Professionals
Workout Creator/Logger
TeamBuildr's software is focused on workout creation and delivery. Coaches and trainers can create and save workouts and workout templates then send those to athletes. There are exercise videos and instructions within the exercise library.
Exercise.com also has an exercise library with instructions, videos, muscles worked, and sample workouts. Trainers can also add exercise or videos for clients to view. The workout software built for personal trainers includes options for goal setting, workout challenges, and customized training plans.
1-on-1 Training
TeamBuildr primarily focuses on online training, so there is no 1-on-1 training feature with TeamBuildr. This is a huge missed opportunity, as 1-on-1 training is a highly-demanded service at many fitness centers.
But the workout software from Exercise.com provides trainers and fitness facilities with the software needed to make one-on-one training as simple and as personal as possible!
Group Training
TeamBuildr also lacks a group training feature, which again, is a missed opportunity for your business.
The Exercise.com group training feature provides the same resources and support as it does for one-on-one training but members benefit from the community and accountability of the group setting.
Online Training
Exercise.com allows trainers to use our workout creator to build and send personalized workouts to any client!
Let's say one of your dedicated clients travels for work and cannot always meet with you to train in-person. You can develop and deliver a customized program that can be automatically delivered to your client for them to complete at your gym, a hotel gym, their home, or anywhere on the road.
Exercise Library
TeamBuildr has an exercise library, but it is only available with the most expensive Platinum Plan.
Exercise.com comes with a pre-loaded library of exercise demonstration videos. Our videos are professionally made and demonstrate proper form and technique. These are easily used in our workout creator for increased client engagement and workout adherence.
Custom Exercises
Both TeamBuildr and Exercise.com provide users with the ability to add their own custom exercises, exercise demos, and workout videos to the library. Exercise.com's workout customization options include:
Workout Plan Creator
Intervals
Alternate
Block
Smart Delivery
Custom Exercise Library
Easily Embed Your Videos into Your Platform
Your Descriptions, Workouts, etc
TV Workouts
Clients in busy group sessions can see you performing the movements along with them by casting your custom exercise videos directly onto gym television screens.
Gym Ecommerce Software
TeamBuildr does not offer any gym ecommerce software or gym point of sale software features. The sole focus of TeamBuildr is to create and deliver workouts, not offer any e-commerce options. They do offer the option of selling workout plans online at an additional cost.
Fitness businesses that would like to increase revenue by selling memberships, packages, single classes, or workout plans would need an additional system in order to do this.
On the contrary, Exercise.com has endless options to increase revenue while engaging clients and members. You can sell memberships, packages of classes, single classes, or workout plans. You can even help virtual clients meet their fitness goals.
Payment Processing
Both Exercise.com and TeamBuildr use Stripe for secure, convenient payments.
Exercise.com Fitness Business Management software lets you access all of your payment tools in the same custom-branded web and mobile apps, so you can spend less time tracking down failed charges, taking payments, and managing payment details and have more time for growing your business.
Sell Products
Increase revenue by selling products like branded apparel, water bottles, gear, and supplements. Unlike TeamBuildr, Exercise.com software provides complete e-commerce capabilities so that you can increase merchandise sales.
Sell Workout Plans
TeamBuildr has an online platform for coaches and trainers to sell workouts online with Online Payments Portal. However, TeamBuildr takes 10% of your earnings as commission and is only available with a Platinum Plan subscription.
This isn't the case with Exercise.com! There are no fees associated with our e-commerce opportunities, including selling workout plans. Even better, there's no limit to how many plans you can sell, so there's no cap on your potential profit! Sell a variety of plans, from generic to sports-specific, injury recovery, and more!
Our clients know the success of our e-commerce! For example, Exercise.com client Mike Boyle, of Mike Boyle Strength & Conditioning (MBSC), had over 700 clients within 12 months of releasing programming online using our software!
Offer Online Workout Memberships
Cater to traveling clients, stay-at-home moms, and any other target demographic that cannot find time to go to the gym by offering online workout memberships; this way, you can attract and retain more clients and you free up space in your facility as these clients will be working out at home, in a hotel gym, or elsewhere. This excellent opportunity isn't offered with TeamBuilder.
Sell Workout Challenges
Workout challenges are a great way to keep clients engaged and motivated! Challenges are also a great way to attract potential gym members or clients who may be on the fence about signing up for a membership. If they are able to participate in a challenge with their friends or loved ones, they will stick to the challenge and this will give you time to sell them on potential membership.
Fitness Assessments
TeamBuildr does have assessment options as part of their software, including 1RM (one repetition-maximum) tracking and calculating for users. TeamBuilr also includes an option for coaches or trainers to create their own tests, but the website does not give additional information about how this is done.
TeamBuildr uses 1RM values to determine training loads and prescribed weights for the exercises. This is great for strengthening but leaves out performance assessments for cardiorespiratory fitness and flexibility, which are equally important to help athletes and exercisers meet their fitness goals.
Exercise.com offers a variety of fitness assessment software features. Not only can you assess 1RM for muscular fitness, but you can also complete assessments for cardiorespiratory fitness and flexibility. You can also track other measurement data, provide questionnaires, and track injuries with Exercise.com.
Assessments
With Exercise.com assessments, you can:
Provide automated workout recommendations- our software can use your clients' questionnaire responses and performance data to automatically pair them with the right program for their needs. Even clients you never meet can have a custom experience that moves them toward their specific goals.
Improve client engagement and retention- People often have short memories, so a client assessment in tandem with our powerful smart performance tracking empowers you to show clients where they have improved. Happy clients who can see their successes are clients that stick with you for the long haul.
Ensure clients' long-term progress with actionable data- Performance and measurement data is only as good as your ability to put it into action in training. Our software lets you assign future recurring assessments to stay on top of client progress and make smart adjustments to programming.
Performance & Measurement Reports
Exercise.com Performance Health Software allows you to deliver automated assessments to re-engage clients while also providing progress photos and measurements. That assessment can provide history, measurement data, injuries, photos/videos, and goals. You can also use the assessment to trigger a workout specifically developed for that client's success based on smart data from their onboarding. You can put together a custom way of re-engaging clients how you deem fit.
Nutrition
TeamBuildr doesn't offer a nutrition tracking feature, which is puzzling considering TeamBuildr's primary clientele. Instead, trainers can assign meal plan PDFs and nutrition questionnaires for the client to describe their meals and input their total calories for the day. However, this is a very inefficient process and could result in poor program adherence. Many clients don't have the time to write out their whole meals (and it's easy to forget and/or omit elements of your meal) and many would have to use a calorie calculator app to tally their total calorie count.
Far better, Exercise.com integrates with the popular nutrition tracker MyFitnessPal so clients can easily record every aspect of their meal and automatically have a calorie count. Trainers can track nutrition and have the ability to set macronutrient (carbohydrates, protein, fiber, fat) goals with their clients. Trainers can also automatically deliver meal plan documents.
The Bottom Line: Teambuildr vs Exercise.com
TeamBuildr
TeamBuildr's sole focus is on workout creation and delivery. They have several helpful features in that area but lack a number of additional features that fitness businesses would need and use to manage a successful fitness operation.
With almost no e-commerce features, there are few options to increase revenue by selling memberships, packages, or classes. TeamBuildr does have an online platform for trainers and coaches to sell workouts, however, this comes at a 10% cut to your paycheck.
There are also no workout management features, so a fitness facility would have to have additional software to set up a class calendar and to allow members to book and manage classes or appointments.
Exercise.com
The Exercise.com software platform offers many of the workout creation and delivery features that are offered by TeamBuildr, but also includes many features that are not offered by TeamBuildr. Exercise.com truly is software that fitness businesses can use to support all of the features needed to run a successful business.
Our software has numerous options for workout creation and delivery, e-commerce, scheduling and booking, reporting, and automation. Personal trainers and businesses have all the tools they need to interact with clients and members and a simple platform for all functions needed daily when using Exercise.com.
Exercise.com allows trainers to develop and deliver workouts without additional costs per user and no minimum number of users. Our goal at Exercise.com is to help you maximize income, efficiency, and availability to serve more clients.
As described above, Exercise.com is all-in-one software to meet the needs of many types of fitness businesses. With features like workout creation and delivery, performance assessments, scheduling, automation, and e-commerce, Exercise.com fits the needs of fitness businesses small and large.
With Exercise.com you have everything you need in one easy-to-use package and you can spend more time growing or improving your business or interacting with clients and members.
If you're ready to grow and manage your fitness business better with Exercise.com, schedule a demo today.
While Teambuildr is a popular fitness management platform, Exercise.com takes it to the next level. With its comprehensive features, seamless transition process, customization options, and commitment to client engagement and success, Exercise.com emerges as the best Teambuildr alternative. Make the switch today to elevate your fitness business and provide an unparalleled experience to your clients.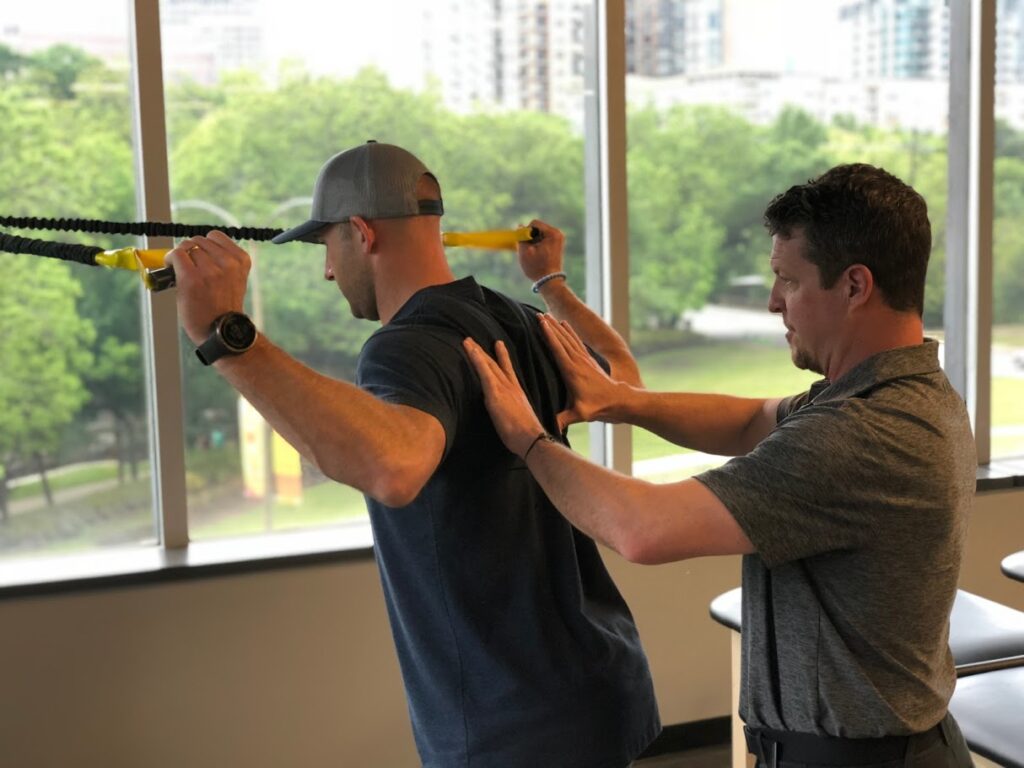 "Working with Exercise.com and their team has been an amazing experience and a dream come true in terms of accomplishing a vision! Their workout technology has helped us effectively engage our community, and I highly recommend Exercise.com to grow your business!"
Andrew Banner
Co-Founder, AMPD Golf Performance