How do I use Wodify?
Learn how to use Wodify, how to find the Wodify login, what to do on Wodify to create an account, how to use Wodify on your phone, how to get a hold of Wodify customer service, and more. Then see why Exercise.com is the best Wodify alternative and can help you run your fitness business all in one place.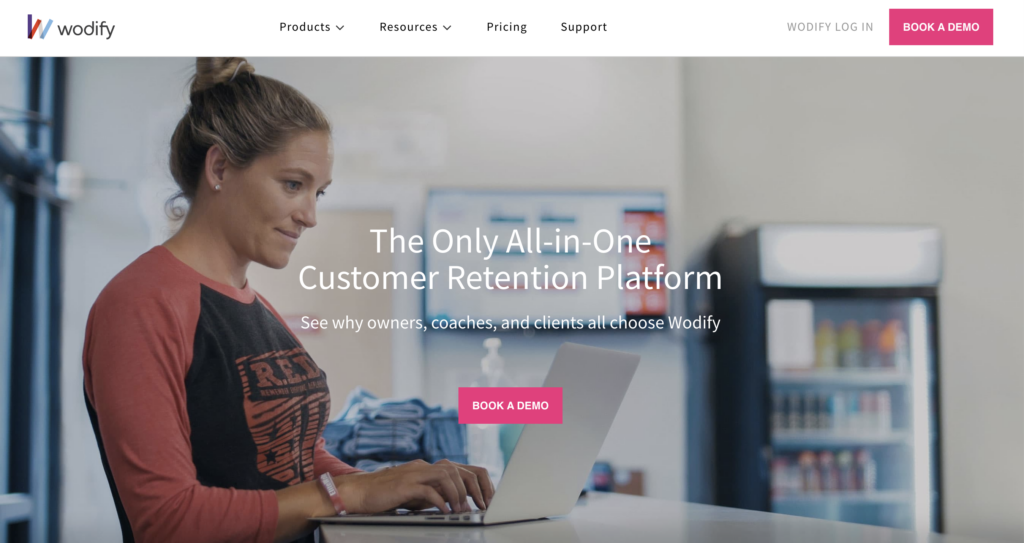 Welcome to the comprehensive guide on how to use Wodify, a top CrossFit fitness management software. Whether you are a beginner looking to get started or a seasoned pro seeking to optimize your fitness routine, this article will provide you with all the information you need to navigate and utilize Wodify to its fullest potential. And… see what you might just be missing out on if you don't check out Exercise.com.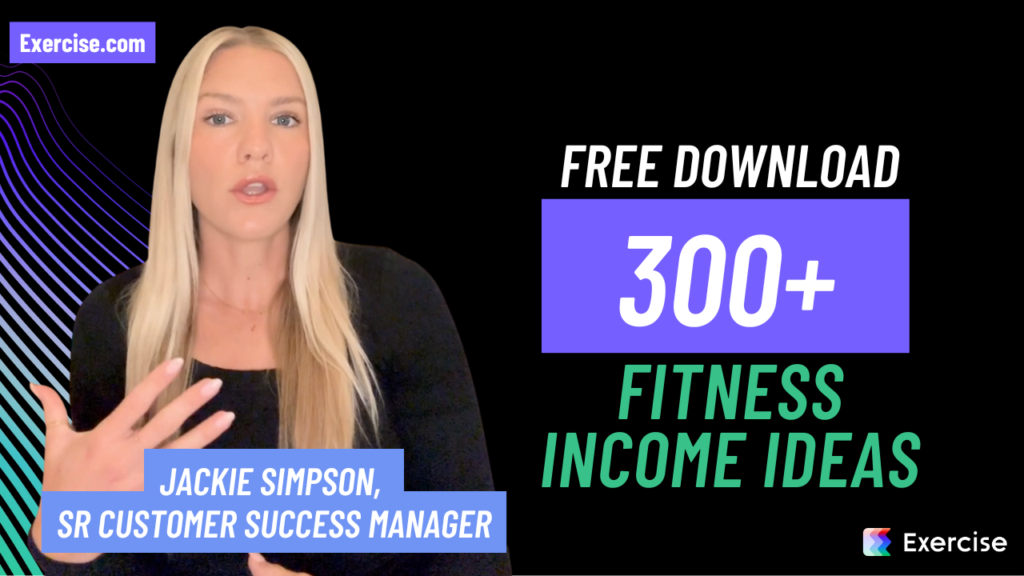 Learn how to use Wodify, the popular fitness management software, with our comprehensive guide. Then see why the best gym management software and best CrossFit gym management software around is Exercise.com. You can book classes, do gym check-ins, offer online training, log workouts, create fitness assessments, process payments, and much more—all from your very own custom branded fitness apps. Don't take our word for it—just read our reviews!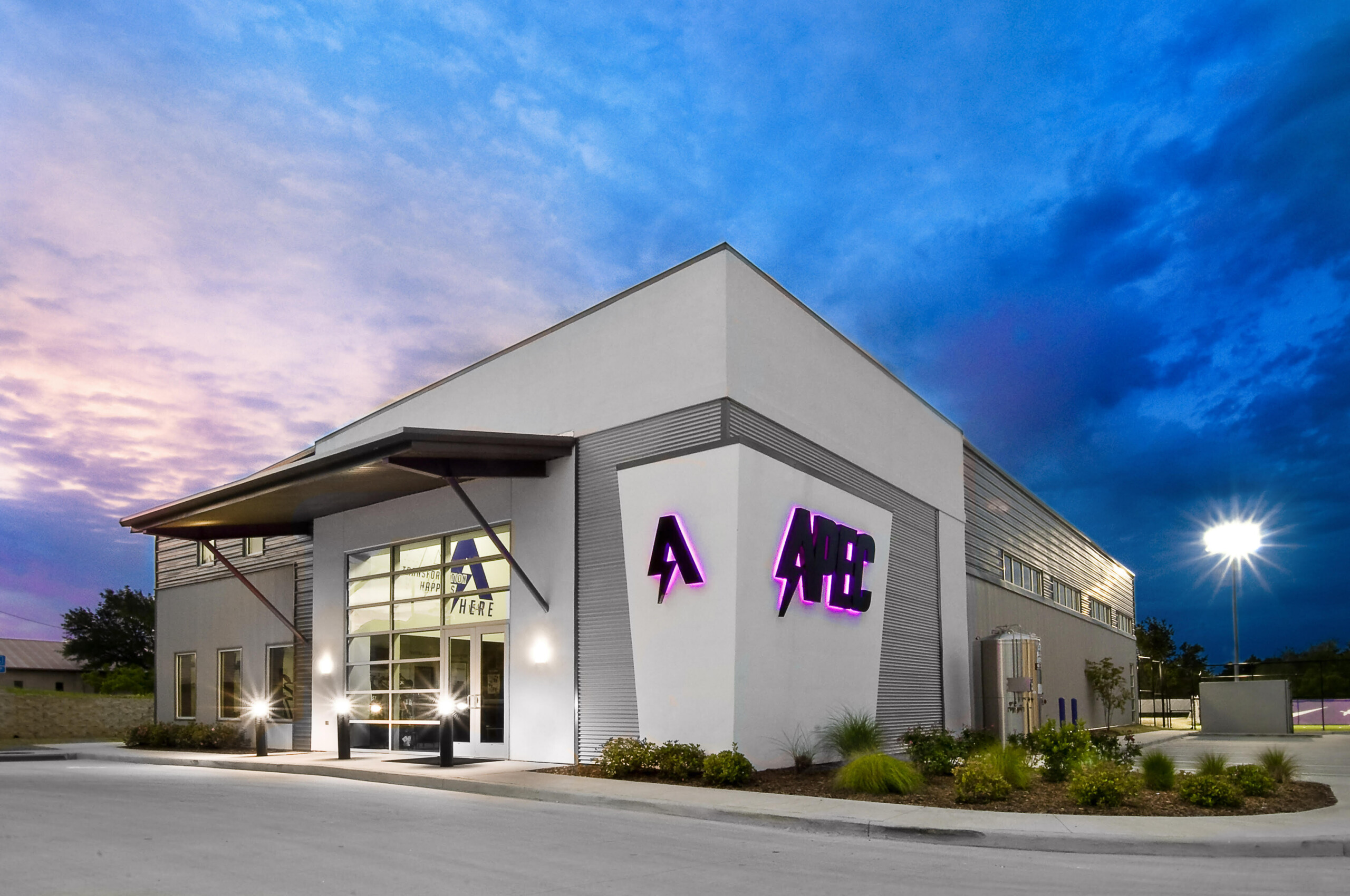 Exercise.com is simply the best. We were using three or four different apps or softwares to do what we can now do all in one with the Exercise.com platform.
Brandon Stroupe
Founder and President, APEC Sports Performance
How to Use Wodify
Wodify is an all-in-one gym management software platform for fitness businesses.
Some of Wodify's main features include class scheduling, payment processing, and reporting.
Users of Wodify have complained about the lack of customer support and the costly add-on prices for important features.
There's always a learning curve when it comes to navigating your fitness business software for the first time, so it makes sense that a common question for Wodify users is, "How do I use Wodify?"
Learn how to use Wodify below.
And, for a fitness software platform that is not only easy to navigate but doesn't require the use of third-party software, turn to Exercise.com. Book a demo today to see just how easy our software is to use.
Wodify Software Problems
If you're interested in possibly using Wodify, it's important to note that users have run into issues with customer service and how expensive Wodify can be to use certain features.
"No customer support, at all. If there is an issue, you have to email the company and hope for a response back." – (Capterra)
With Exercise.com, you won't have to worry about not receiving help when you need it. A dedicated account manager is assigned to you and will attend to your needs and concerns. No matter the issue, your account manager will promptly guide you every step of the way.
"Everything we needed was an additional add on. We would end up paying an astronomical amount for little things that would have been helpful to our business." – (Capterra)
Although Wodify touts itself as an all-in-one software platform, users must pay for many important features. With Exercise.com, you won't have to worry about excessive add-on prices to utilize our software. You are given a true all-in-one package with all the features that you need for your business.
Navigating a new software platform can be complicated – but it doesn't have to be. The all-in-one Exercise.com software platform is easy to navigate and is the best Wodify alternative. And, if you have any questions, you have a dedicated account manager – not just a standard support line – available to you whenever you need. Book a demo today to learn more!
Getting started with Wodify: A comprehensive guide for beginners
When starting with Wodify, the first step is to create your account. Simply visit the Wodify website and click on the "Sign Up" button. Fill in your personal details and follow the prompts to set up your profile. Once you have your account ready, you can begin exploring the key features that Wodify offers.
One of the key features of Wodify is the ability to track your workouts and progress. Once you have created your account, you can log your workouts, record your results, and track your performance over time. This feature is especially useful for athletes who want to monitor their progress and set goals for improvement.
Exploring the key features of Wodify: An in-depth overview
Wodify provides a vast array of features that cater to both athletes and coaches. From workout scheduling and tracking to performance monitoring and leaderboard integration, Wodify has it all. In this section, we will take an in-depth look at each of these key features, their functionalities, and how you can make the most of them.
One of the standout features of Wodify is its workout scheduling and tracking capabilities. With Wodify, athletes and coaches can easily create and manage their workout schedules, ensuring that everyone is on the same page. Athletes can view their upcoming workouts, track their progress, and record their results, while coaches can easily plan and assign workouts to their athletes. This feature not only helps athletes stay organized and motivated, but it also allows coaches to monitor their athletes' progress and make adjustments to their training plans as needed.
Setting up your Wodify account: Step-by-step instructions
Setting up your Wodify account is a straightforward process that ensures you have a personalized experience. Once you have created your account, you can customize your profile with a profile picture, bio, and other information that reflects your fitness journey. Moreover, you can also manage athlete profiles, making it easier to track progress and tailor workouts according to individual needs.
Additionally, when setting up your Wodify account, you will have the option to connect your account to other fitness tracking devices and apps. This integration allows you to seamlessly sync your workout data, such as steps taken, calories burned, and heart rate, with your Wodify account. By having all your fitness data in one place, you can easily monitor your progress and make informed decisions about your training regimen.
Navigating the Wodify dashboard: A user-friendly interface
Wodify prides itself on providing a user-friendly interface that makes navigating the platform a breeze. The Wodify dashboard serves as the central hub for all your fitness management needs. From here, you can easily access your schedule, progress tracking, performance metrics, and various other features, making it convenient to stay on top of your fitness goals.
In addition to its user-friendly interface, the Wodify dashboard also offers customizable widgets that allow you to personalize your experience. You can rearrange and resize these widgets to prioritize the information that is most important to you. Whether you want to see your upcoming classes, track your personal records, or monitor your nutrition, the Wodify dashboard can be tailored to suit your individual needs. This level of customization ensures that you have quick and easy access to the data that matters most to you, helping you stay motivated and focused on achieving your fitness goals.
Customizing your Wodify profile: Personalizing your experience
With Wodify, you have the option to personalize your profile by adding a profile picture, bio, and other information that showcases your fitness journey. By customizing your profile, you can connect better with fellow athletes and coaches in the Wodify community, fostering a sense of engagement and connection that helps keep you motivated on your fitness journey.
One of the benefits of customizing your Wodify profile is that it allows you to track your progress and set goals. By adding information such as your current fitness level, preferred workout types, and target areas for improvement, you can receive personalized recommendations and tailored workouts that align with your specific goals. This level of customization can greatly enhance your training experience and help you stay focused on achieving your desired results.
Additionally, customizing your profile can also help you find like-minded individuals and form connections within the Wodify community. By sharing your fitness journey, interests, and goals, you can discover others who have similar aspirations and experiences. This sense of community can provide a support system, where you can exchange tips, advice, and encouragement, ultimately creating a positive and motivating environment for everyone involved.
Managing athlete profiles in Wodify: Tips and best practices
Wodify offers robust functionality for managing athlete profiles. As a coach, you can easily create and manage individual athlete profiles, allowing you to track their progress over time, assign personalized workouts, and communicate with them effectively. This feature streamlines the coaching process, ensuring you can provide tailored support and guidance to each athlete.
One tip for managing athlete profiles in Wodify is to regularly update the information in each profile. This includes keeping track of any changes in the athlete's personal details, such as contact information or medical conditions. By ensuring that the profiles are up to date, coaches can have accurate and relevant information readily available when needed.
Another best practice is to utilize the notes section in athlete profiles. This allows coaches to document any important observations or discussions with the athlete. Whether it's a note about a specific movement modification or a reminder about an upcoming competition, having this information easily accessible can help coaches provide personalized and effective guidance to each athlete.
Scheduling and tracking workouts with Wodify: Simplifying your fitness routine
One of the standout features of Wodify is its seamless workout scheduling and tracking functionality. Whether you are a coach scheduling workouts for your athletes or an athlete planning your own routine, Wodify makes it easy to create, modify, and track workouts. With the ability to set goals, track results, and analyze performance, Wodify simplifies and enhances your fitness routine.
Wodify's workout scheduling feature allows coaches to efficiently plan and organize workouts for their athletes. Coaches can easily create a schedule for the entire team, specifying the type of workout, duration, and any additional instructions. This ensures that athletes have a clear understanding of what to expect and can come prepared for each session.
For athletes, Wodify's workout tracking functionality is a game-changer. They can log their workouts, record their results, and track their progress over time. This not only helps them stay accountable to their fitness goals but also provides valuable insights into their performance. Athletes can easily see their improvements, identify areas for growth, and make adjustments to their training plan accordingly.
Monitoring performance metrics in Wodify: Tracking your progress over time
With Wodify's performance monitoring tools, you can track your progress over time and gain insights into your fitness journey. From tracking weights lifted to monitoring workout times and analyzing various performance metrics, Wodify empowers you with the data you need to make informed decisions and continuously improve your performance.
One of the key features of Wodify's performance monitoring tools is the ability to set goals and track your progress towards them. Whether you want to increase your strength, improve your endurance, or achieve a specific fitness milestone, Wodify allows you to set personalized goals and provides visual representations of your progress. This not only helps you stay motivated but also allows you to celebrate your achievements along the way.
In addition to tracking your own progress, Wodify also offers the option to compare your performance metrics with others in your gym or fitness community. This friendly competition can be a great source of motivation and inspiration, as you strive to outperform your peers and reach new levels of fitness. By seeing how you stack up against others, you can identify areas for improvement and push yourself to achieve even greater results.
Utilizing the leaderboard feature in Wodify: Fostering healthy competition
Wodify's leaderboard feature adds an exciting element of healthy competition to your fitness routine. By comparing your performance to others in the community, the leaderboard motivates you to push harder and achieve new milestones. This feature not only fosters a sense of camaraderie but also provides valuable feedback on how you stack up against others, driving you to excel further.
Additionally, the leaderboard feature in Wodify allows you to track your progress over time. By regularly checking the leaderboard, you can see how your performance improves and how you rank among your peers. This not only provides a sense of accomplishment but also helps you set new goals and targets for yourself. Whether you're aiming to beat your personal best or climb up the leaderboard, this feature keeps you engaged and motivated in your fitness journey.
Integrating Wodify with other fitness apps and devices: Maximizing efficiency
Wodify can be integrated with a range of popular fitness apps and devices, enhancing the efficiency and effectiveness of your fitness routine. With seamless integration, you can sync data, share progress, and leverage the features of other apps and devices that you may already be using, ensuring a holistic and integrated fitness experience.
One of the key benefits of integrating Wodify with other fitness apps and devices is the ability to track and analyze your performance across multiple platforms. By syncing data from different apps and devices, you can get a comprehensive view of your fitness progress and identify areas for improvement. Whether you're tracking your steps with a fitness tracker or monitoring your heart rate during workouts with a smartwatch, integrating these devices with Wodify allows you to have a more complete picture of your fitness journey.
In addition to tracking your performance, integrating Wodify with other fitness apps and devices can also help you stay motivated and accountable. Many fitness apps and devices offer social features that allow you to connect with friends, join challenges, and share your progress. By integrating these features with Wodify, you can create a supportive community of like-minded individuals who can cheer you on and hold you accountable to your fitness goals. This social aspect can be a powerful motivator and help you stay consistent with your workouts.
Engaging with the Wodify community: Connecting with fellow athletes and coaches
Wodify offers a vibrant and engaged community of athletes and coaches. By participating in the community, you can connect with like-minded individuals, share your achievements, seek advice, and stay motivated. The Wodify community presents a unique opportunity to form lasting relationships and benefit from the collective knowledge and support of fellow athletes and coaches.
Troubleshooting common issues in Wodify: Solutions to frequent challenges
Even with a user-friendly platform like Wodify, there may be occasional challenges that arise. In this section, we will address some common issues and provide troubleshooting solutions to help you overcome any obstacles. From technical glitches to user errors, we've got you covered with step-by-step instructions and expert advice.
Upgrading your membership plan in Wodify: Exploring premium features and benefits
If you feel limited by the basic functionality, Wodify offers premium features and benefits through upgraded membership plans. By upgrading your plan, you can unlock additional features, gain access to exclusive content, and enjoy enhanced support. We will provide an overview of the different membership plans available and help you choose the one that best suits your needs.
Frequently asked questions about using Wodify: Clearing any doubts or queries
To wrap up this comprehensive guide on how to use Wodify, we will address some frequently asked questions. With answers to common doubts and queries, you can rest assured that you have all the information you need to use Wodify effectively and make the most of its features.
Using Wodify is an excellent choice for managing your fitness routine. From getting started to exploring key features, customizing your profile, and optimizing your workouts, Wodify empowers you to achieve your fitness goals efficiently. With its user-friendly interface and vibrant community, Wodify ensures a seamless and engaging fitness experience. So, don't hesitate – dive into Wodify today and take your fitness journey to the next level!
How do I use Wodify?
Wodify is a gym management and workout tracking platform. To use Wodify, sign up on their website or app, log in, and then navigate through its features. Though Wodify offers various features, fitness professionals might find Exercise.com's holistic and customizable solution more beneficial. To use Wodify, you'll need your Wodify login to get started. Then, you can head to the Wodify help center to learn how to navigate the software. For any pressing questions, you'll have to contact Wodify support.
How does Wodify work?
Wodify is a gym management software platform built for fitness businesses. Its main features include scheduling, gym/facility management, ecommerce software, reporting, and payment processing. Wodify is accessible on computers, smartphones, and tablets as well.
Does Wodify have an app?
Yes, Wodify has a mobile app available for both iOS and Android devices.
How do I use Wodify on my phone?
After downloading the Wodify app from your respective app store, you can log in and navigate its mobile interface to manage workouts, memberships, and other features.
How do I create a Wodify account?
You can create a Wodify account by visiting their website or app, selecting the signup option, and providing the necessary details.
How do I contact Wodify customer service?
Wodify likely has a 'Contact' or 'Support' section on their website. Exercise.com, however, takes pride in its dedicated account management and superior customer support.
How do I check in on Wodify?
To check in on Wodify, use the check-in feature available on their platform. Exercise.com, on the other hand, offers an integrated and efficient check-in system.
How do I reserve a class on Wodify?
Within Wodify, there should be a class reservation or booking feature. Navigate to this section, view available classes, and reserve your spot. Exercise.com's platform provides an enhanced experience with robust scheduling and booking features.
How do I log a workout on Wodify?
In Wodify, there is a workout section where you can log and track your workouts.
What is Wodify Core?
Wodify Core is Wodify's primary gym management software solution designed to manage members, classes, and financials.
What is Wodify Retain?
Wodify Retain is a feature focused on reducing member churn by analyzing data and offering insights to gym owners about their member's attendance patterns.
Can you cancel membership on Wodify?
Usually, to cancel a membership on platforms like Wodify, you might need to navigate to your account settings or contact their customer support.
How do I change my Wodify picture?
You can change your profile picture by going to your profile or account settings in Wodify and choosing the option to update your picture.
Why is Wodify not working?
There can be multiple reasons why Wodify might not be working, ranging from server issues to individual account problems. It's best to contact their support or check their website for updates.
Why is Exercise.com the best Wodify alternative?
Exercise.com is the best Wodify alternative because of its all-inclusive, customizable platform tailored for fitness professionals. With features like customizable workout plans, nutrition tracking, enhanced scheduling, and a custom-branded app, Exercise.com is positioned as the premium choice for fitness businesses. Add to this a strong customer support framework, insightful analytics, and powerful eCommerce capabilities, and it becomes evident why many choose Exercise.com over other alternatives.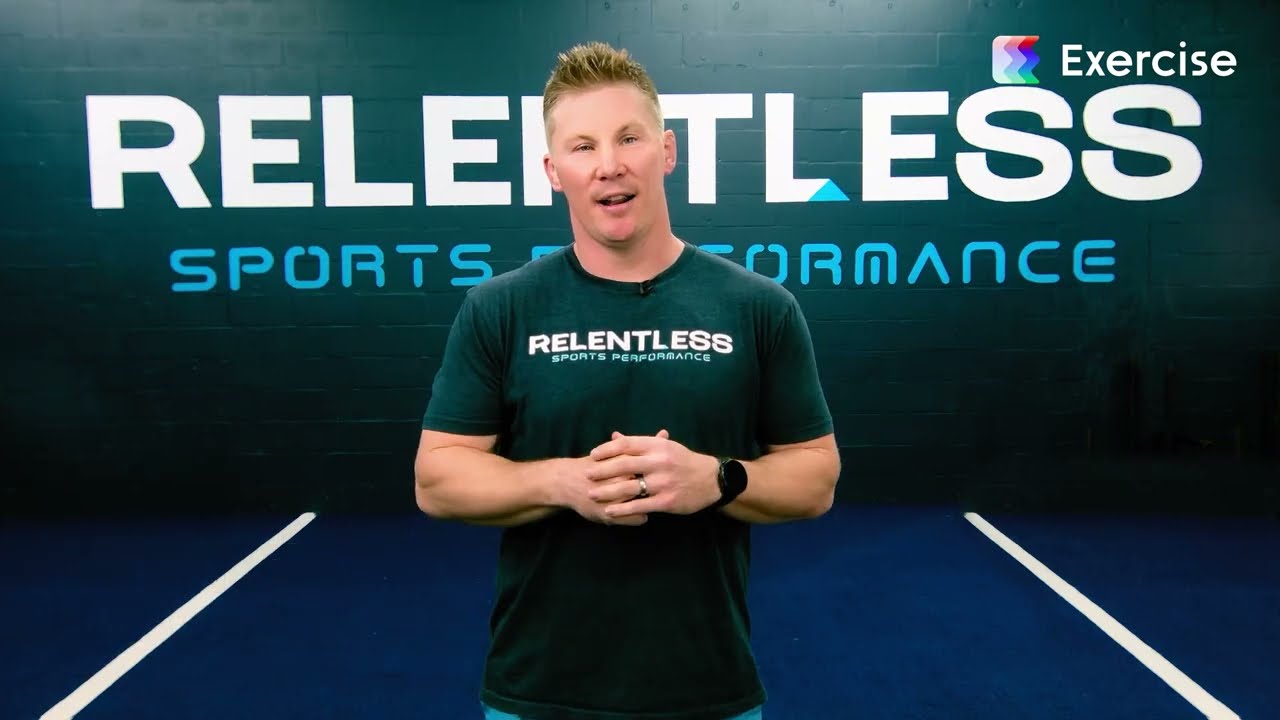 If you want to offer an elite service for the end user you need to get with the times and use elite level software that is intuitive, visually appealing, and effective. That is exactly what Exercise.com delivers to its clients.
Jimmy Myers
Owner/Trainer, Relentless Sports Performance
Tyler Spraul
is the director of UX and the head trainer for Exercise.com. He has his Bachelor of Science degree in pre-medicine and is an NSCA-Certified Strength and Conditioning Specialist® (CSCS®). He is a former All-American soccer player and still coaches soccer today. In his free time, he enjoys reading, learning, and living the dad life.