How can I make my gym unique? (15 Ways)
Learning how to make your gym unique can have a seriously outsized impact on your bottom line. If you're in the fitness industry, you know that there is fierce competition among gyms and fitness centers. If you're asking yourself, how can I make my gym different, then you know that standing out from the crowd is no easy feat, but it's essential for success. In this article, we'll discuss how you can make your gym unique and thrive in the fitness industry.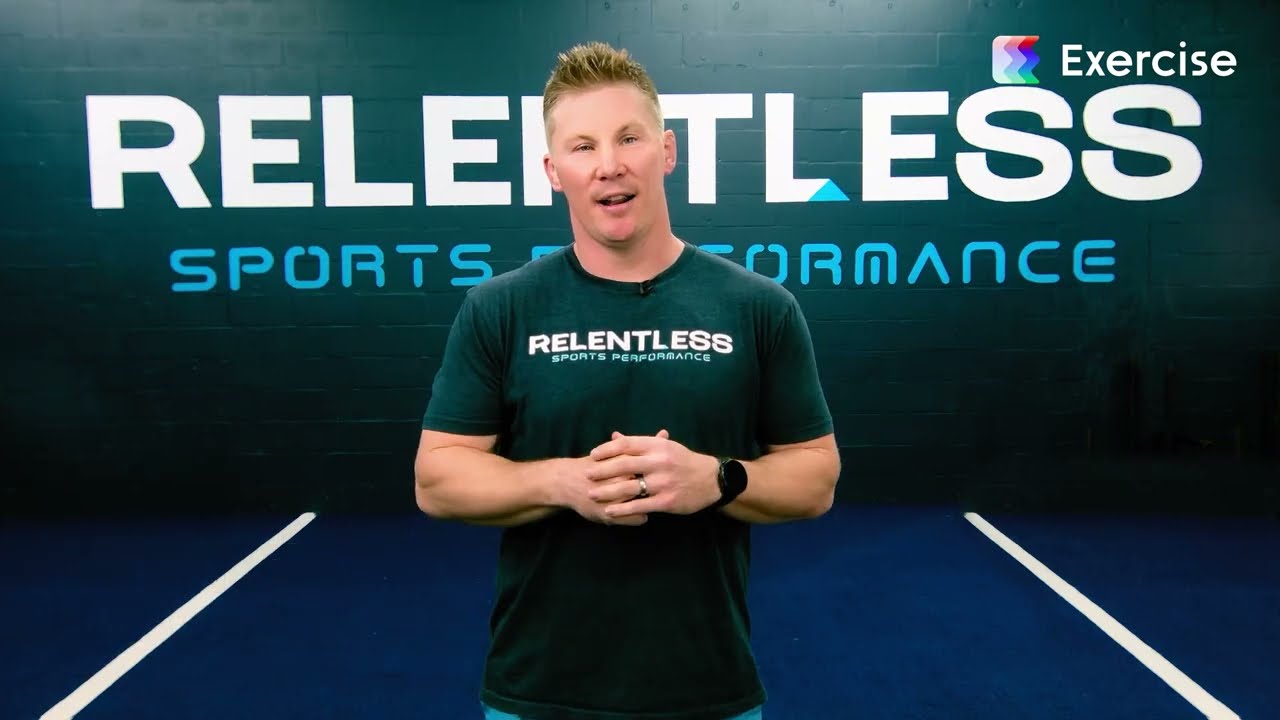 If you want to offer an elite service for the end user you need to get with the times and use elite level software that is intuitive, visually appealing, and effective. That is exactly what Exercise.com delivers to its clients.
Jimmy Myers
Owner/Trainer, Relentless Sports Performance
Run your entire gym with the best gym management software. Get a personalized walkthrough so you can see the difference for yourself.
List of 15 Creative Ways to Make a Gym Unique
1. Niche Fitness Classes: Offer specialized classes that can't be found anywhere else in your area, such as underwater spinning or trampoline aerobics.
2. High-tech Equipment: Invest in the latest fitness technology, like virtual reality fitness equipment or biofeedback machines.
3. Personalized Workout Plans: Use a platform like Exercise.com to provide personalized workout plans for members.
4. Wellness Services: In addition to workout facilities, offer wellness services such as massage therapy, acupuncture, or nutritional counseling.
5. 24/7 Access: Allow members to access the gym any time that suits them, making your gym more convenient and attractive to potential customers with nontraditional schedules.
6. In-house Cafe or Juice Bar: A healthy cafe or juice bar offers a social space and a convenient option for post-workout nutrition.
7. Childcare Services: Offering childcare can attract parents who may otherwise struggle to find the time to work out.
8. Community Building: Create a strong sense of community through social events, clubs, or member recognition programs.
9. Unique Interior Design: A striking interior design can make your gym memorable and enjoyable to spend time in.
10. Outdoor Workout Area: An outdoor workout space can provide variety for members and make use of additional space.
11. Collaborations with Local Businesses: Partner with local businesses for cross-promotions or member benefits.
12. Classes for All Ages: Include classes suitable for different age groups, including children and seniors.
13. Green Gym: Implement environmentally friendly practices like solar power, water-saving measures, and recycled rubber gym flooring.
14. Personalized App: Use a platform like Exercise.com to create a custom-branded gym app for workout tracking, class scheduling, and community engagement.
15. Celebrity Trainers: Hiring well-known fitness trainers can add prestige and draw in their fans.
Understanding the importance of uniqueness in the fitness industry
Being just "another" gym simply isn't enough these days. You need to differentiate yourself from the competition to attract and retain customers. With the proliferation of boutique gyms and specialized fitness programs, offering something unique and different is even more critical.
The competitive landscape of gyms and fitness centers
The fitness industry is a vast and varied landscape, and becoming more so. You're not just competing against other gyms in your neighborhood. The rise of online and at-home fitness options means that people have more choices than ever before. Keeping this in mind, your gym's uniqueness can play a significant role in attracting customers.
One way to differentiate yourself from the competition is by offering a unique and personalized experience. Consider offering one-on-one training sessions that are tailored to each individual's needs and goals. This approach can help your gym stand out from the crowd and attract customers who are looking for a more personalized fitness experience.
Catering to niche markets and specialized clientele
If you want to make your gym stand out, it's essential to consider catering to a niche market or specialized clientele. You might, for example, focus on offering fitness programs designed for seniors or athletes, or on providing a studio space for yoga and Pilates practitioners.
Another way to differentiate your gym is by offering specialized equipment or training programs. For example, you might offer a high-intensity interval training (HIIT) program that uses specialized equipment like battle ropes or sleds. This approach can help your gym stand out from the competition and attract customers who are looking for a unique and challenging workout experience.
It's also important to consider the atmosphere and culture of your gym. Creating a welcoming and inclusive environment can help attract and retain customers. Consider offering group fitness classes that are open to all fitness levels and abilities, or hosting community events like charity walks or fitness challenges.
By focusing on uniqueness and differentiation, you can set your gym apart from the competition and attract a loyal customer base. Whether you're catering to a niche market or offering personalized training sessions, there are many ways to make your gym stand out in the crowded fitness industry.
Creating a standout gym atmosphere and environment
Designing a visually appealing and functional space
Your gym's environment has a substantial impact on the experience of your clients. You should focus on designing a visually appealing and functional space that enhances the overall experience. Every detail matters – from the lighting to the flooring.
One way to create a visually appealing space is to incorporate natural light into your gym. Large windows or skylights can make your gym feel spacious and open, while also providing a source of natural light that can improve mood and energy levels. Additionally, consider using bright and bold colors in your gym's design. Colors like red and orange can increase energy levels, while blues and greens can create a calming atmosphere.
Incorporating unique and innovative equipment
Having the latest and greatest in exercise equipment sets your gym apart from the competition. No one wants to work out on outdated equipment or feel like they're missing out on something. Investing in state-of-the-art machines and innovative equipment can quickly pay off in new memberships and satisfied members.
Consider incorporating functional training equipment, like kettlebells and resistance bands, into your gym. These types of equipment can provide a full-body workout and are popular among fitness enthusiasts. Additionally, consider offering group fitness classes that utilize unique equipment, like aerial yoga or indoor cycling.
Prioritizing cleanliness and hygiene
A clean and hygienic gym is crucial when creating a standout atmosphere. People expect to exercise in a clean and sanitary environment. Regularly disinfecting equipment and facilities, as well as using odor eliminators, can enhance the overall experience of your clients.
Consider investing in high-quality cleaning equipment, like steam cleaners or UV sanitizers, to ensure that your gym is as clean as possible. Additionally, consider offering amenities like hand sanitizer and disinfectant wipes throughout your gym to encourage clients to clean equipment before and after use.
Offering diverse and specialized fitness programs
At our gym, we believe that offering diverse and specialized fitness programs is essential to attracting and retaining clients. We understand that every individual has unique fitness goals and preferences, and that's why we offer a wide range of group classes and workshops to cater to these needs.
Developing unique group classes and workshops
We are always working on developing unique programs based on current fitness trends or local interests to differentiate ourselves from other gyms. For instance, our dance-aerobics fusion class is a hit among our members who love to dance but also want to get a good workout. We also offer specialized meditation sessions to help our clients achieve mental and emotional wellness.
Our team of experienced trainers and instructors are always on the lookout for new and exciting classes to add to our schedule. We regularly conduct surveys and gather feedback from our members to ensure that we are meeting their needs and expectations.
Read More:
Partnering with local experts and trainers
At our gym, we believe in supporting local businesses and professionals. That's why we partner with local experts and trainers to teach workshops and provide tailored services to our clients. For instance, we have collaborated with a local nutritionist to provide nutrition coaching to our members. This has not only helped our clients achieve their fitness goals but has also given our gym exposure from cross-promotion.
Partnering with local experts also allows us to provide a more personalized touch to our services. We believe that this helps to create a unique experience for our clients, and they appreciate the effort we put into making their fitness journey enjoyable and effective.
Providing tailored personal training services
We understand that some clients prefer a more personalized approach to their fitness journey. That's why we offer tailored personal training programs to help them achieve their goals. Our personal trainers work closely with clients to understand their needs and objectives and create a program specific to their requirements.
Our personal training services have helped many clients achieve their desired outcomes, creating loyal members and positive word-of-mouth marketing. We believe that this is a testament to our commitment to providing high-quality and effective services to our clients.
In conclusion, at our gym, we are committed to providing diverse and specialized fitness programs to cater to the unique needs and preferences of our clients. We believe that this, coupled with our personalized approach, is what sets us apart from other gyms.
Read More: Best Gym Software with Personal Training Management
Building a strong and supportive community
Building a sense of community is not only beneficial for your gym but also for the overall health and happiness of your members. Encouraging social interaction and engagement can go a long way in creating a positive and supportive environment. Here are some additional ways to foster community within your gym:
Creating a welcoming atmosphere
When members walk into your gym, they should feel welcomed and comfortable. Make sure your staff is friendly and approachable, and create a space that is clean, organized, and inviting. Consider adding amenities like a water station, comfortable seating areas, or even a small café to encourage members to spend time at the gym beyond their workouts.
Offering group fitness classes
Group fitness classes are a great way to encourage members to interact and connect with one another. Consider offering a variety of classes, from yoga and Pilates to high-intensity interval training and dance classes. Make sure your instructors are knowledgeable and engaging, and encourage members to attend classes together.
Providing personalized support
While group fitness classes are great for creating a sense of community, it's also important to provide personalized support to your members. Consider offering personal training sessions or nutrition coaching to help members achieve their individual goals. This one-on-one support can help members feel valued and supported, and can also help build a stronger sense of community within your gym.
Partnering with local health professionals
Collaborating with local health professionals, such as physical therapists, chiropractors, or nutritionists, can help you provide a more comprehensive approach to health and wellness. By offering referrals or even hosting workshops or seminars with these professionals, you can help your members achieve their goals and build a stronger sense of community within your gym.
Creating a culture of inclusivity
Finally, it's important to create a culture of inclusivity within your gym. Make sure all members feel welcome, regardless of their age, fitness level, or background. Consider offering modifications for exercises or providing a range of equipment options to accommodate different abilities. By creating a space where everyone feels valued and supported, you can build a strong and supportive community that will keep members coming back for more.
How Can I Make My Gym Different?
You can make your gym different by focusing on a niche market, offering innovative programs or classes, incorporating cutting-edge technology like a custom-branded app from Exercise.com, or establishing a distinctive brand personality and culture that resonates with your target demographic.
How Can I Make My Gym More Appealing?
Making your gym more appealing can be achieved by maintaining a clean, modern, and inviting facility, offering a wide range of classes or equipment, providing exceptional customer service, and creating a strong, supportive community. You can also utilize a custom-branded app to provide easy access to the best gym features and fitness tracking for members.
What Makes Your Gym Stand Out?
Your gym can stand out by offering unique services or amenities, such as niche classes, wellness services (like nutritional counseling or physiotherapy), child care services, or by using advanced technology like a custom-branded gym app to enhance the member experience.
How Do You Innovate a Gym?
Innovation in a gym can be achieved by implementing new fitness trends or technologies, reimagining the layout or design of the facility, offering unique fitness programs, or focusing on holistic health and wellness services in addition to traditional gym offerings. Using Exercise.com's custom-branded fitness app can also bring innovation to your gym by offering virtual training and online class booking.
What Can I Do to Differentiate My Gym from Competitors?
To differentiate your gym from competitors, consider offering unique services or classes, creating a distinctive interior design, implementing superior customer service, utilizing advanced technology like a custom-branded gym app from Exercise.com, or targeting a specific niche of the fitness market.
How Can I Make My Gym More Attractive to Potential Members?
Making your gym more attractive can be achieved through maintaining a clean and well-organized environment, offering a range of fitness programs and classes, utilizing state-of-the-art equipment, and providing an exceptional customer service experience.
What Unique Services Can I Offer in My Gym to Attract More Members?
Unique services could include specialty fitness classes (such as aerial yoga or underwater spin classes), health and wellness seminars, personal training services, and virtual workout options through a custom-branded gym fitness app.
How Can Technology Help Make My Gym Unique?
Technology, like a custom-branded gym app from Exercise.com, can significantly differentiate your gym. It can provide members with convenient access to workout plans, fitness tracking, class schedules, and the ability to book sessions or classes online.
What Kind of Unique Fitness Classes Can I Offer at My Gym?
Consider offering unique fitness classes that are trending or not commonly found in other local gyms. This could include things like HIIT classes, trampoline fitness, aqua fitness, pole dancing, or specialty yoga classes.
How Can I Create a Unique Gym Culture?
Creating a unique gym culture involves building a strong sense of community among your members, fostering a positive and inclusive atmosphere, providing exceptional customer service, and aligning all activities with the core values and mission of your gym.
How Can a Unique Gym Design Attract More Members?
A unique gym design can create an appealing atmosphere that attracts more members. This could involve using bold colors, incorporating unique fitness equipment, utilizing natural light, creating designated spaces for different types of workouts, or incorporating elements like indoor plants or murals.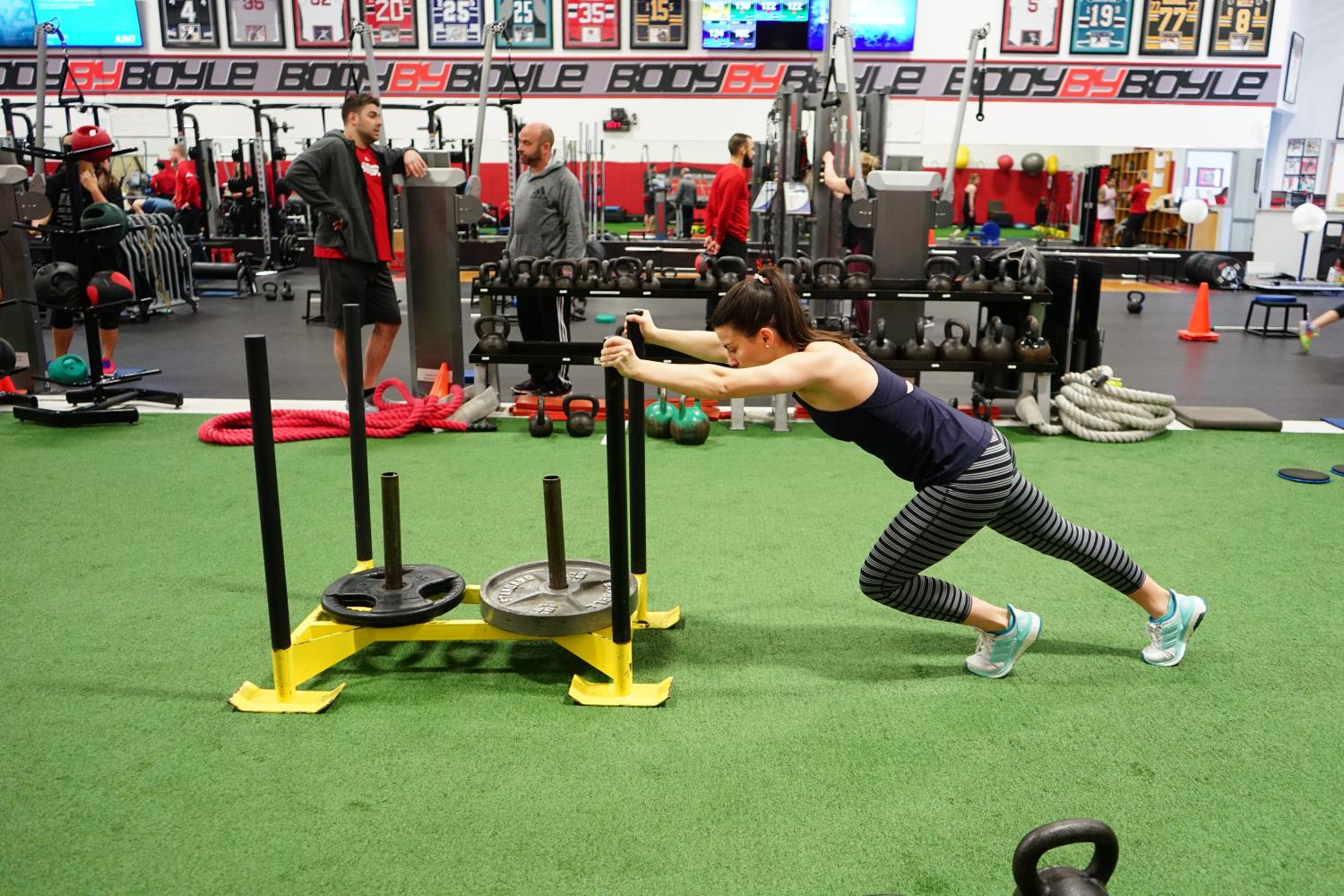 "The Exercise.com team is amazing, and their all-in-one software is more than we ever expected! All of this is made possible by a high-quality team."
Mike Boyle
Co-Founder, MBSC
Stand Out with a Unique Gym
There are numerous ways to make your gym unique and stand out in the competitive fitness industry. Providing unique experiences, fostering community, and offering tailored services are all key factors in keeping clients coming back. Remember, standing out can involve small details that attract and retain clients long term.
Ready to get started with the best gym software so you can grow your gym? Get a demo now!
Tyler Spraul
is the director of UX and the head trainer for Exercise.com. He has his Bachelor of Science degree in pre-medicine and is an NSCA-Certified Strength and Conditioning Specialist® (CSCS®). He is a former All-American soccer player and still coaches soccer today. In his free time, he enjoys reading, learning, and living the dad life.