50+ Top Gym Features and Amenities in 2023
For gym owners, knowing what top gym features and amenities will draw in members and keep them coming back is key. This article dives into the best gym services, features, and amenities you should focus on in your gym to ensure you meet your members' fitness goals and preferences, which can elevate their experience and ultimately, your gym's reputation.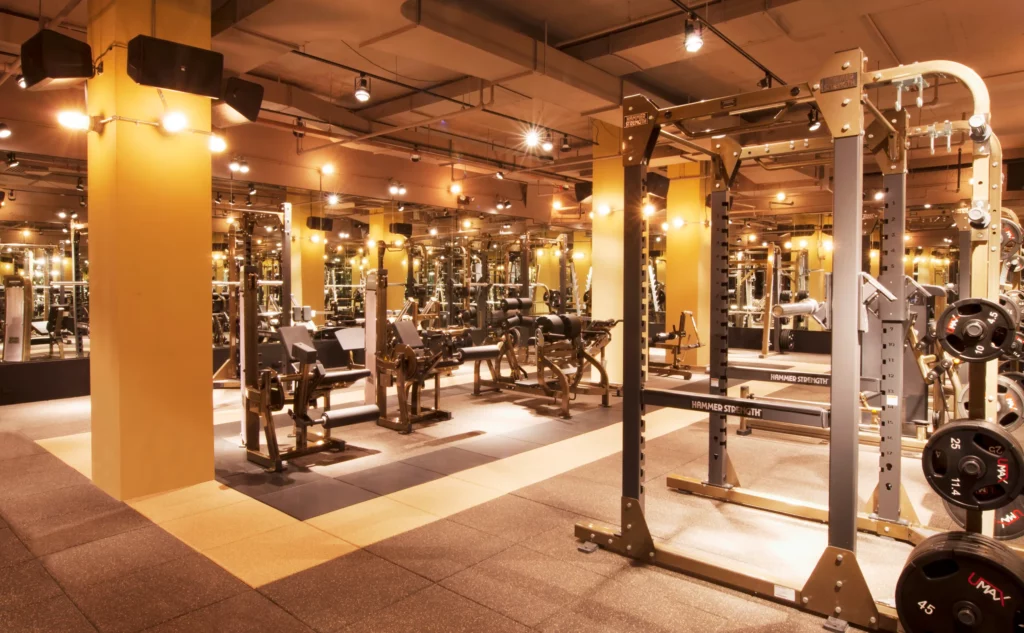 In this article, we will take a comprehensive look at the top gym features and amenities that can enhance your gym business' financial performance and help your gym members feel engaged and appreciated.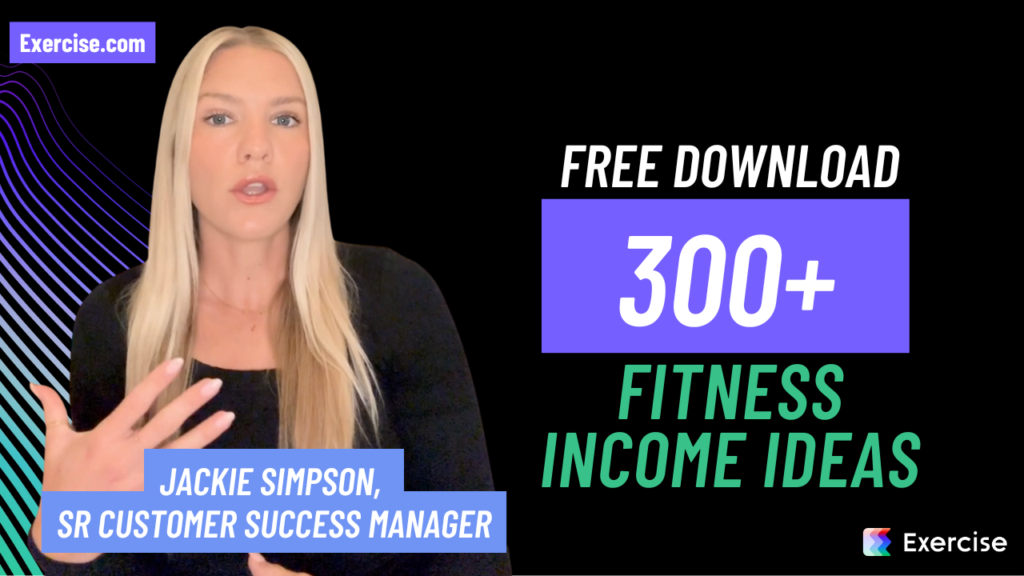 Discover the top gym features and amenities that maximize every dollar you spend on improving your gym and maximizing member experience. Then let us help you compare the best gym management software options so you can see just what you can do on the Exercise.com platform. Here at Exercise.com, we know gyms. We love gyms, and they love us (just read our reviews).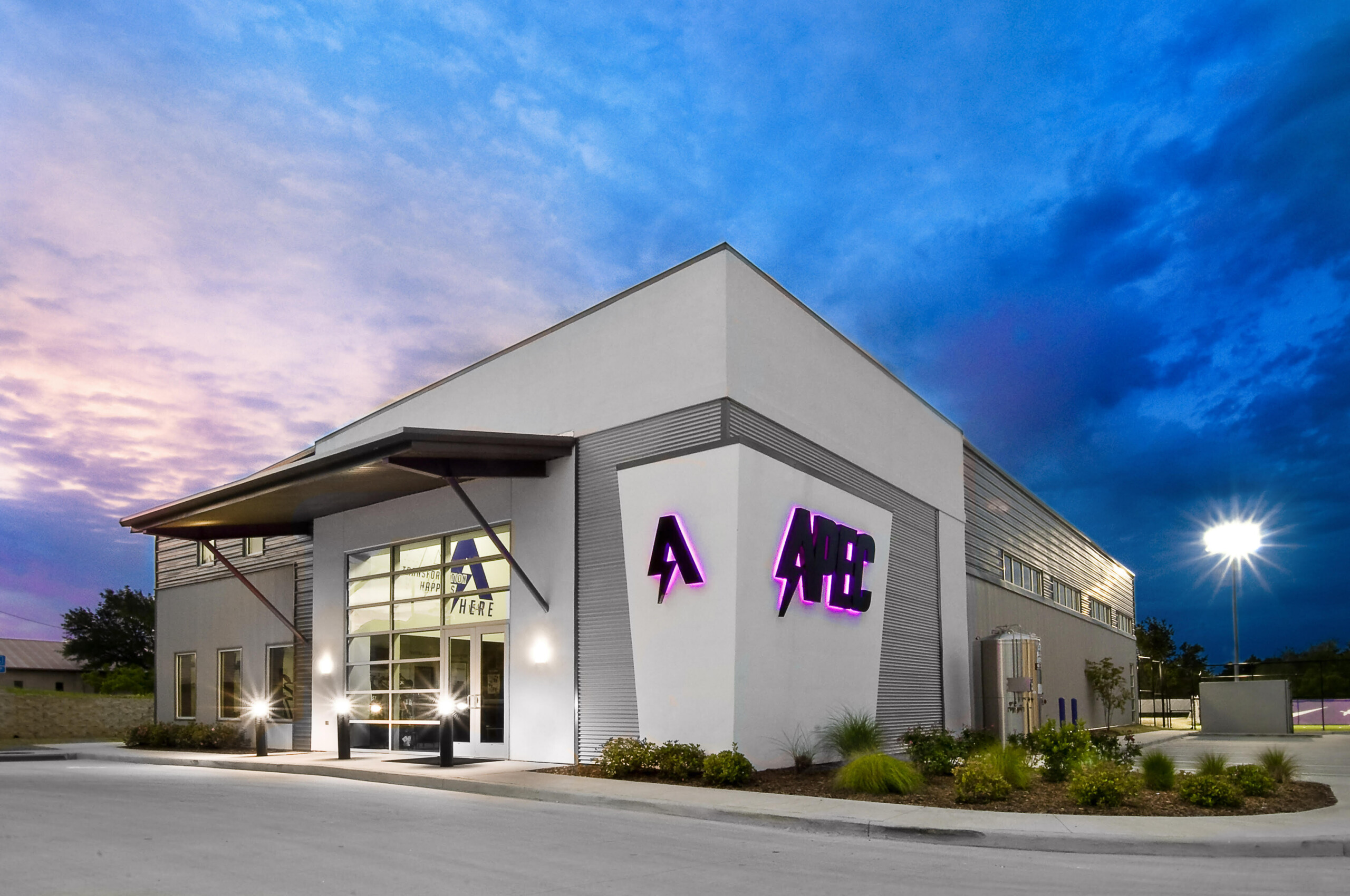 Exercise.com is simply the best. We were using three or four different apps or softwares to do what we can now do all in one with the Exercise.com platform.
Brandon Stroupe
Founder and President, APEC Sports Performance
Understanding the Gym Features and Amenities That Matter Most to Your Members
As a gym owner, you're always looking for ways to enhance your members' experience and attract new customers. In order to do that, it's crucial to understand what gym-goers value most in their fitness facilities. Here's a list of the top 33 features and amenities that gym members look for and appreciate. Offering a diverse range of these services and features will ensure that your gym caters to a wide array of fitness goals and preferences, thereby providing an optimal fitness environment for all members.
Gym Amenities List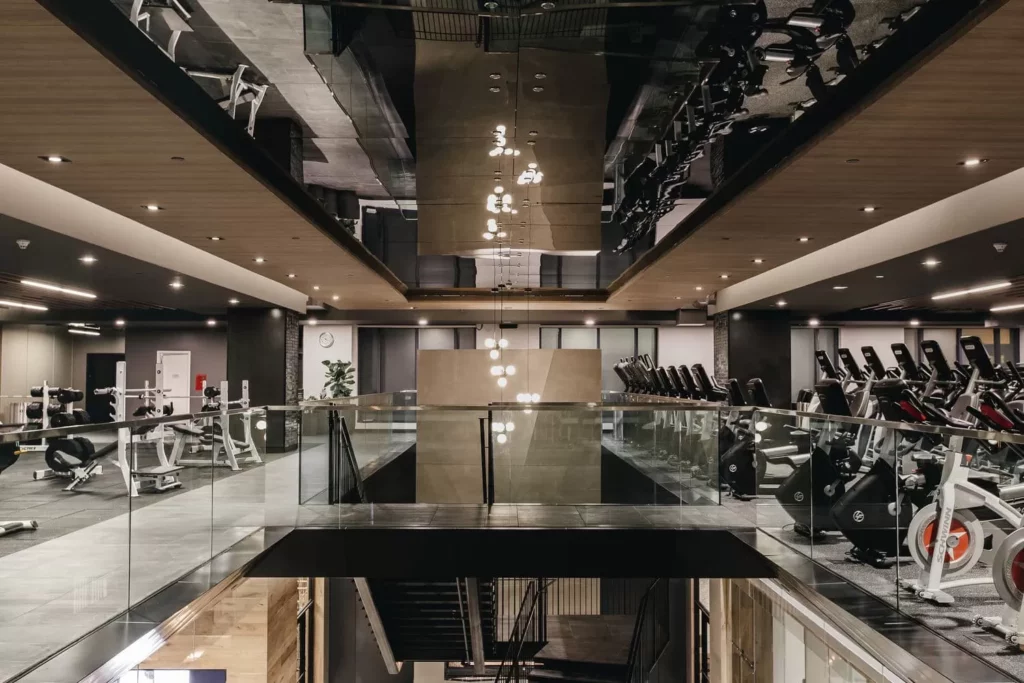 Wide range of exercise equipment: Provide a mix of cardio and strength training equipment to cater to different workout preferences.
Functional training tools: Items such as resistance bands, stability balls, and kettlebells can enhance workouts by improving balance, strength, and flexibility.
State-of-the-art machines: Invest in the latest fitness technology to ensure efficient and effective workouts.
Regular equipment maintenance and upgrades: Keep equipment in optimal working condition to ensure safety and usability.
Qualified personal trainers: Trained professionals can provide guidance, motivate members, and help them achieve their fitness goals.
Individualized training programs: Personalized workout plans cater to individual fitness goals and needs.
Group fitness classes: Classes like yoga, HIIT, and Zumba can provide a fun, communal workout experience.
Nutritional guidance: In-house dietitians or nutritional advice can complement members' workout plans.
Small group personal training: Offering personal training in small groups can provide a more cost-effective option for members.
Spa facilities: A gym-based spa can provide a space for relaxation and recovery.
Sauna or steam room: These can aid in muscle relaxation and provide health benefits like improved circulation.
Indoor training areas: An indoor area with climate control provides a comfortable environment for year-round workouts.
Outdoor training areas: An outdoor area offers a fresh environment for varied workouts.
Swimming pool: A pool opens up options for aquatic fitness classes and leisure swimming.
Aquatic fitness classes: Classes like water aerobics can provide a low-impact, high-resistance workout.
Sports facilities: Indoor courts or fields allow for team sports or competitive activities.
Specialized sports areas: Dedicated areas for sports like squash or badminton cater to specific interests.
Childcare services: On-site childcare allows parents to workout stress-free.
Locker rooms: Clean, spacious locker rooms offer comfort and convenience.
Showers: Offering showers allows members to freshen up post-workout, especially beneficial for those heading to work or other commitments.
Water dispensers: Access to fresh, clean drinking water is a must-have for hydration.
Healthy snack bar or juice bar: Providing healthy refreshments can help members refuel after their workout.
Physical therapy services: If feasible, having a physical therapist on-site can aid members in injury prevention and recovery.
Wi-Fi access: Many members appreciate the ability to stream music, watch videos, or check emails during their workouts.
Parking facilities: Convenient, ample parking is a big plus for members.
Bike racks: For those who cycle to the gym, secure bike storage is a beneficial feature.
24/7 access: Offering round-the-clock access caters to members with different schedules.
Cardio cinema: Combining cardio workouts with entertainment can make for a more enjoyable exercise experience.
Stretching area: A dedicated space for warming up and cooling down is important for injury prevention.
Towel service: Providing clean towels adds an element of luxury and convenience.
Member app: A custom gym app can allow members to book classes, track progress, and stay engaged.
Pro shop: Selling gym gear, supplements, and other fitness-related items offers convenience for members.
Virtual workout classes: For those unable to attend in person, virtual classes offer flexibility and inclusivity.
Read More:
Unique Gym Services List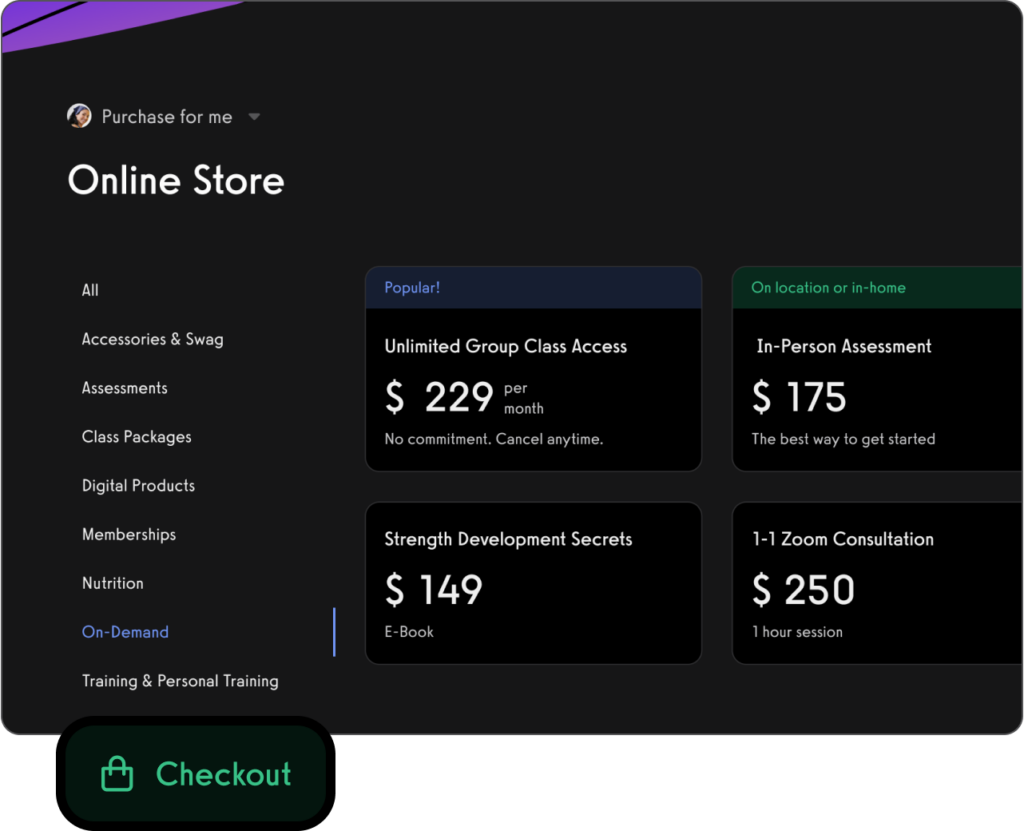 Here's a curated list of 22 unique and creative gym services that can set your facility apart and meet the diverse needs of your members:
Virtual Training Sessions: Offering online training sessions that members can participate in from the comfort of their home.
Nutrition Consulting: Providing expert nutrition advice to help members achieve their fitness goals.
Fitness Assessments: Regular assessments to track members' progress and tailor their fitness plans accordingly.
Massage Therapy: Offering massage services to help members recover from intense workouts and reduce stress.
Personalized Workout Plans: Customized exercise routines designed to cater to individual fitness levels and goals.
Fitness Challenges: Organizing competitions or challenges with the best fitness challenge software to motivate members and create a sense of community.
Health and Wellness Workshops: Conducting seminars or workshops on various health and wellness topics.
Sports Leagues: Organizing sports competitions and leagues for members who enjoy team activities.
Physiotherapy: Having in-house physiotherapists to assist members with injury prevention and recovery.
Boxing and Martial Arts Training: Specific classes or spaces dedicated to combat sports training.
Mind-Body Classes: Yoga, Pilates, and meditation classes to promote both physical and mental wellness.
Outdoor Boot Camps: Organizing outdoor group training sessions for a varied and refreshing workout experience.
Kid's Fitness Programs: Tailored exercise programs for children, promoting fitness from a young age.
Prenatal and Postnatal Classes: Special classes to safely support women during and after pregnancy.
Senior-Friendly Programs: Offering classes that cater to the specific needs of older adults.
Corporate Wellness Programs: Collaborating with local businesses to create wellness programs for their employees.
Special Needs Classes: Adaptive fitness classes for individuals with physical or intellectual disabilities.
Dance-Based Fitness Classes: Offering classes like Zumba, hip hop, or ballet fitness to make workouts fun and enjoyable.
Olympic Weightlifting Training: Specialized training areas and classes for those interested in Olympic-style weightlifting.
Indoor Cycling Studio: A dedicated space for spinning or indoor cycling classes.
Swim Lessons and Aquatics Programs: In addition to open swim, offering classes for all ages and skill levels.
Mindset Coaching: Holistic coaching that includes mental health as an essential part of overall fitness.
Read More:
10 Top Gym Features of a Successful Fitness Business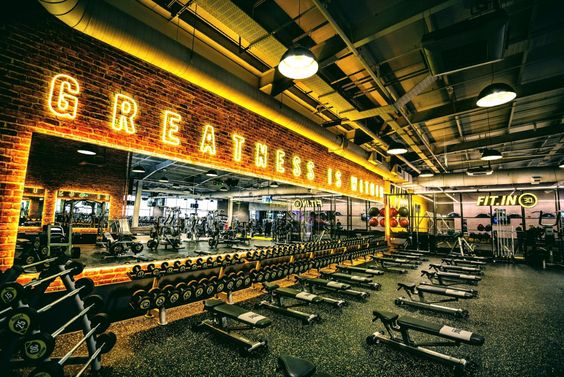 In the competitive fitness industry, providing a top-notch experience is key to making your gym stand out and fostering a loyal membership base. Certain gym features can significantly contribute to the success of a fitness business. These can enhance the member experience, improve retention rates, and foster a community-like environment that keeps members engaged and motivated. Below, we've compiled a list of the 10 most crucial gym features that, based on industry research and customer feedback, tend to be consistent hallmarks of successful fitness businesses.
1. State-of-the-Art Equipment
Investing in high-quality, diverse, and up-to-date workout equipment can make workouts effective, safe, and engaging.
2. Spacious and Clean Facilities
A gym that is well-maintained, spacious, and clean creates a welcoming and comfortable environment for members.
3. Expert Staff and Personal Trainers
Qualified, knowledgeable, and friendly staff and trainers can provide valuable support and guidance, improving members' overall gym experience.
4. Variety of Fitness Programs
Offering a wide range of classes and programs can cater to different fitness levels, goals, and preferences, keeping members engaged and motivated.
5. Flexible Opening Hours
Providing extended opening hours, including early mornings, late evenings, and weekends, caters to members with varying schedules.
6. Technology Integration
Incorporating technology, like mobile apps for booking classes, virtual workout sessions, or digital fitness assessments, enhances convenience and personalization.
7. Wellness Amenities
Offering wellness amenities like a sauna, spa, or massage services can add value and enhance the member experience, promoting relaxation and recovery.
8. Nutritional Services
Providing nutrition consultations or diet plan services supports members' fitness goals and overall health.
9. Community Building Initiatives
Organizing social events, fitness challenges, or members' clubs fosters a sense of community, which can improve member satisfaction and retention.
10. Childcare Facilities
Providing reliable childcare services allows parents to focus on their workouts, enhancing their gym experience, and making your fitness center more appealing to families.
How Exercise.com Can Help Your Gym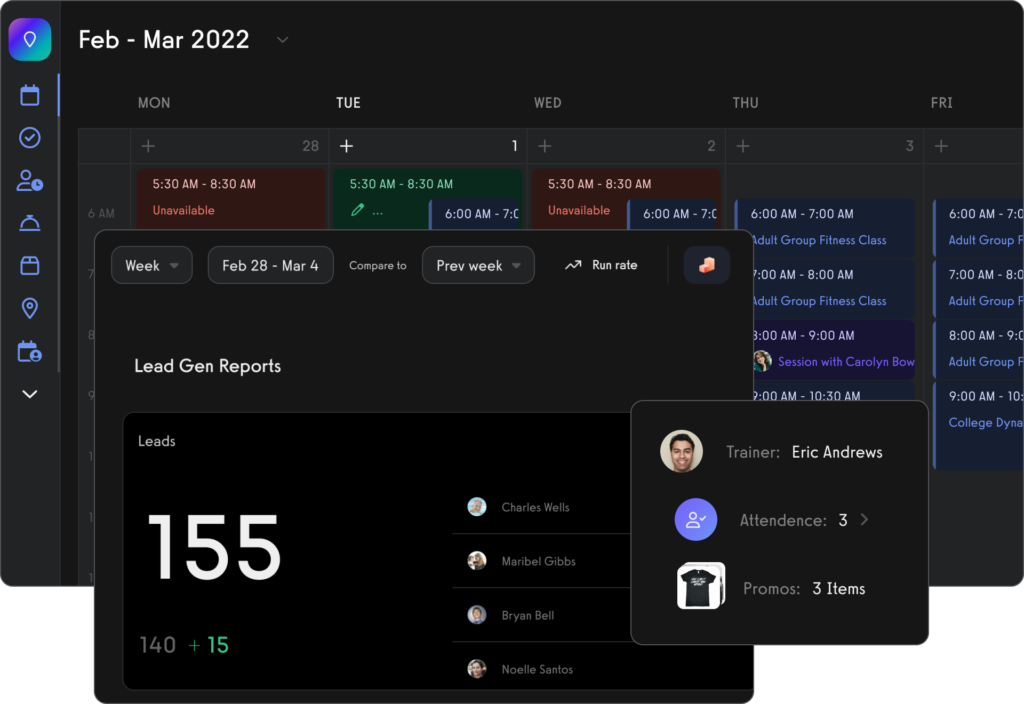 As a comprehensive fitness business management platform, Exercise.com can significantly streamline your operations, enhance your members' experiences, and drive your fitness business's success. With robust features such as workout software, performance health assessments, fitness business management tools, ecommerce, and more, we can help you implement these top gym features effectively. Our team is dedicated to assisting you in navigating the complexities of the fitness industry, providing support every step of the way. Whether you're looking to upgrade your equipment, expand your fitness programs, or integrate cutting-edge technology, Exercise.com is your partner in creating a successful and future-proof fitness business.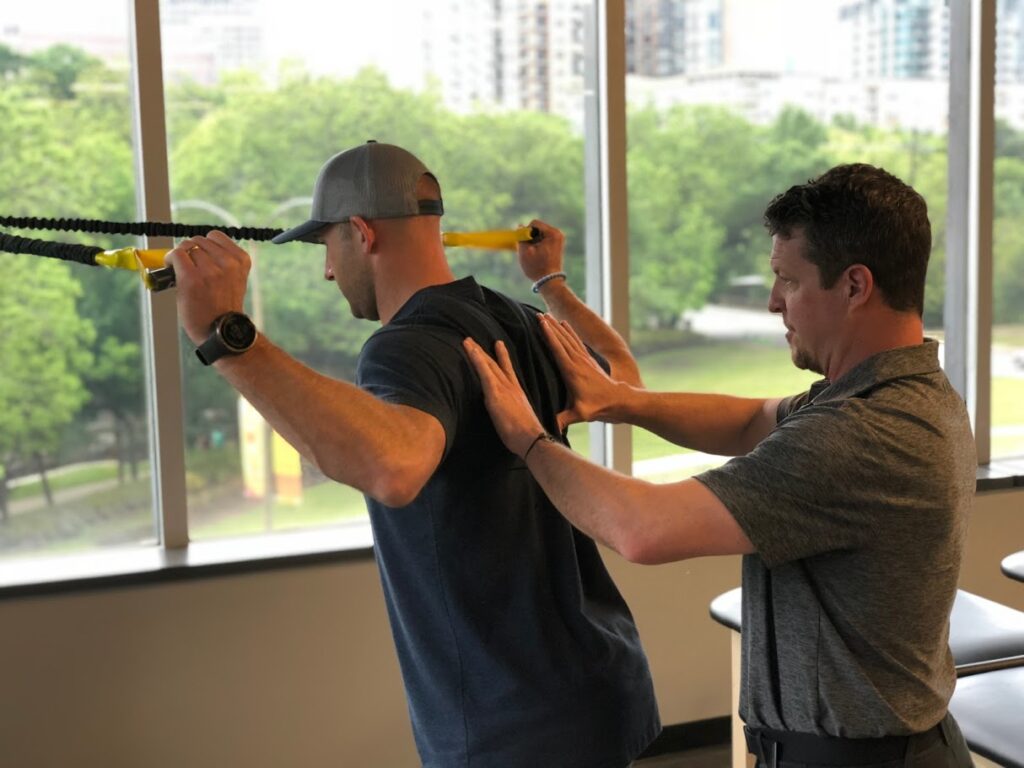 "Working with Exercise.com and their team has been an amazing experience and a dream come true in terms of accomplishing a vision! Their workout technology has helped us effectively engage our community, and I highly recommend Exercise.com to grow your business!"
Andrew Banner
Co-Founder, AMPD Golf Performance
Want to learn more?
Catering to the Diverse Fitness Goals of Your Members
Firstly, ensure that your gym offers a diverse range of exercise options and programs to cater to varying fitness levels and goals, be it weight loss, muscle building, or overall health and well-being. Providing your members with adequate support and guidance to achieve their desired results can be a significant factor for member retention.
Location plays a vital role, as a conveniently located gym will encourage your members to integrate regular workouts into their daily routines. Offering a gym with easy access can minimize skipped sessions due to long commutes or time constraints.
Moreover, your gym facilities and equipment should be top-notch. A clean, spacious workout area with well-maintained equipment, from diverse exercise machines to free weights and functional training tools, can make workouts more interesting and challenging for your members.
Investing in State-of-the-Art Equipment for Enhanced Workouts
Investing in quality, state-of-the-art equipment ensures safety and maximum functionality. By offering your members cardio machines, strength training tools, and other cutting-edge technology and training methods, you give them endless possibilities to challenge and improve their fitness levels.
Functional training tools, such as stability balls, resistance bands, and medicine balls, are also a great asset. These can help members improve their balance, flexibility, and overall functional fitness, enhancing their everyday performance and reducing the risk of injury. Ensure regular maintenance and upgrades for your equipment to reduce malfunctions or accidents and to stay up-to-date with the latest advancements.
Read More: What equipment is needed to start a gym?
Offering Personal Training and Fitness Coaching Services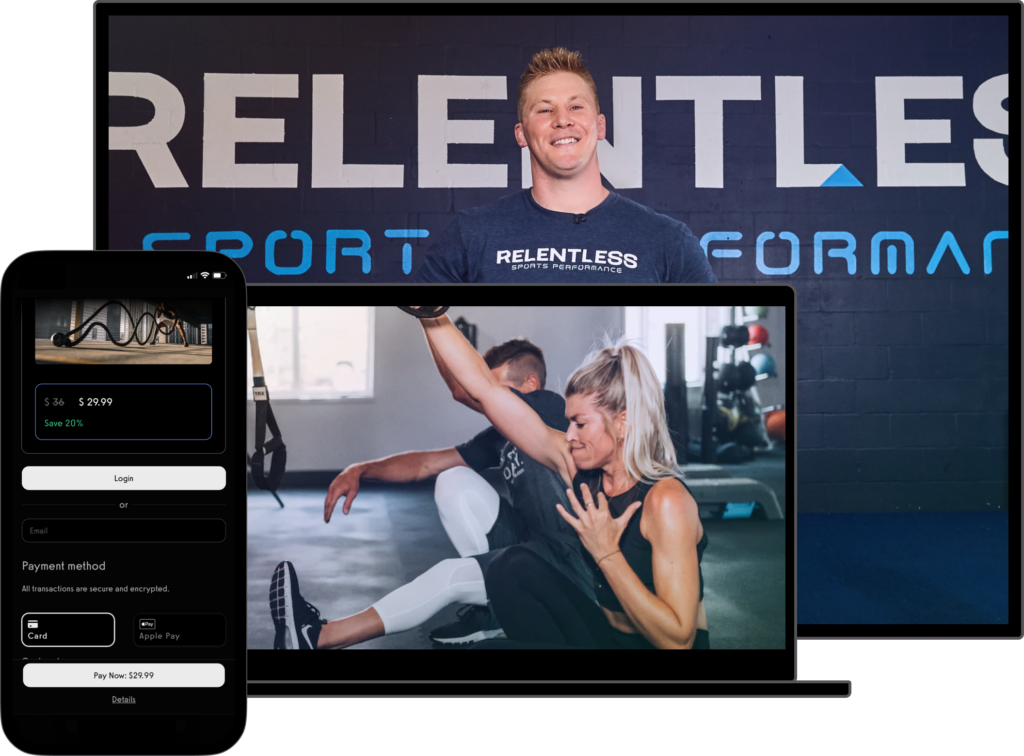 Personal training and fitness coaching services offer individualized attention and guidance to members. By having experienced and certified trainers on your staff, you provide value-added services, including personalized workout plans, proper form and technique instruction, and motivation. Your trainers can also offer nutritional guidance and advice, helping members to optimize their workouts.
Small group personal training could be another attractive offering. It provides a cost-effective alternative to individual sessions, still ensuring personalized attention and guidance, while fostering a supportive and motivating workout environment.
Integrating Group Fitness Classes for Community and Variety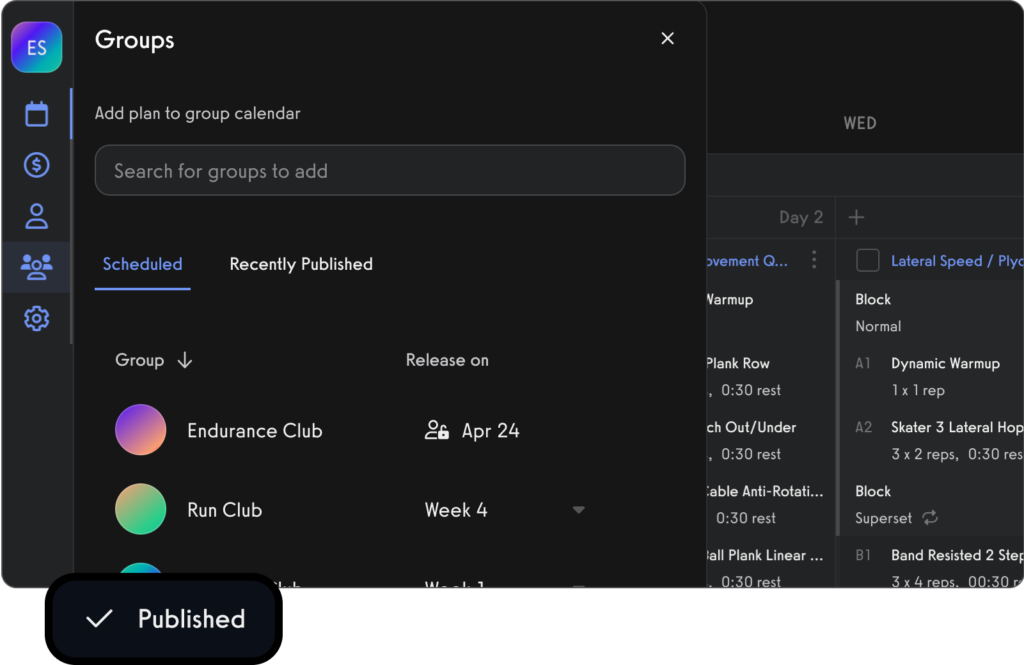 Group fitness classes add variety and community to your members' workout routine. Offering a diverse range of classes, like high-intensity interval training (HIIT), Zumba, yoga, Pilates, or cycling, provides structured, expert-led instruction and a supportive community atmosphere, making the fitness journey more enjoyable.
Group classes also introduce new exercises and techniques. With the guidance of qualified instructors, members can learn correct and safe exercise forms, preventing injuries and maximizing the effectiveness of their workouts. The communal nature of these classes fosters camaraderie and friendly competition, further enhancing members' motivation and enjoyment.
Incorporating Spa and Sauna Facilities for Relaxation and Recovery
A gym that prioritizes relaxation and recovery offers members the opportunity to unwind and destress after their workouts. Amenities like a spa, sauna, or steam room can promote muscle relaxation, improve circulation, and enhance overall well-being. Sauna and steam room facilities also offer benefits such as deep skin cleansing and detoxification, congestion relief, and stress reduction.
Providing Indoor and Outdoor Training Areas for Workout Variety
Offering both indoor and outdoor training areas can provide members with a diverse range of workout options. Indoor areas are ideal for strength training and heavy weights, providing climate control for comfortable exercise regardless of the weather.
Outdoor training areas, on the other hand, offer a unique, mood-boosting experience. Exercising outdoors, whether running, cycling, or doing bodyweight exercises, can connect members with nature and offer more space and freedom of movement.
Including a Swimming Pool and Aquatic Fitness Options
A swimming pool provides a refreshing, low-impact exercise option. By offering aquatic fitness options like water aerobics or lap swimming, you provide members with full-body workouts in a fun, engaging way. Aquatic fitness classes increase muscle strength and endurance, suitable for all fitness levels.
Lap swimming can improve cardiovascular fitness and build muscle strength, providing a great way for members to track progress and set goals.
Providing Sports Facilities for Team Activities and Competitions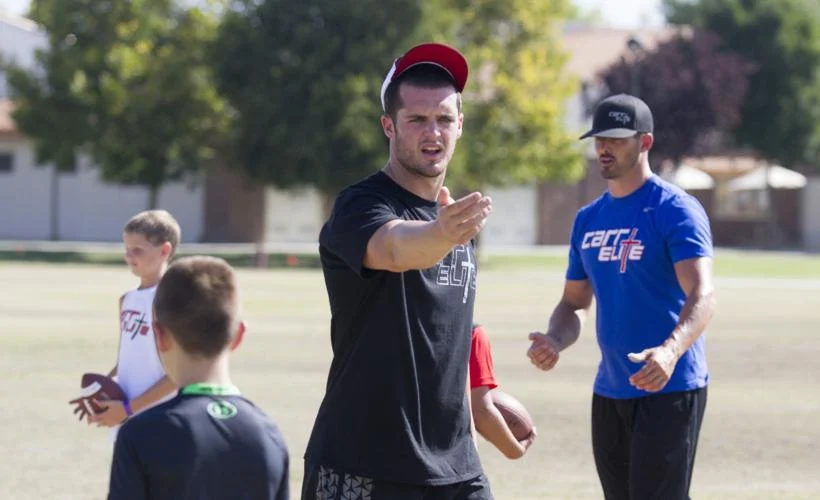 Exercise.com has enabled our company to expand in ways we couldn't imagine possible. It is much easier to get our programming out to not only our local clientele but also new clientele throughout the world as well as our professional athletes in different cities.
Eric Mahanke
Head Strength & Conditioning Coach, Carr Elite
Sports facilities can attract members who enjoy team sports or competitive activities. Providing indoor courts, tracks, or fields for activities like basketball, volleyball, or soccer creates opportunities for organized competitions or friendly matches with fellow gym-goers. Specialized sports facilities for sports like badminton, table tennis, or squash can further enhance the gym experience for these members.
Providing Childcare Services for Hassle-free Workouts
For members with young children, gyms that provide childcare services offer a major advantage. Offering a supervised play area or dedicated childcare staff ensures a hassle-free workout experience. While the parents exercise, the children get a chance to socialize and engage in age-appropriate activities, aiding their development. Providing such services not only benefits your members' physical health but also contributes to a valuable learning and socialization experience for their children.
What makes a great gym?
A great gym is characterized by a combination of factors including a wide range of top-notch equipment, a clean and well-maintained environment, qualified and friendly staff, and a variety of fitness programs to cater to different fitness levels and interests. Gyms should also have reasonable pricing and be conveniently located. One crucial factor is creating an inclusive, welcoming culture that encourages everyone, regardless of their fitness level.
What does gym amenities mean?
Gym amenities refer to the extra services or features offered by a gym to enhance the workout experience for its members. This can include things like showers, lockers, sauna or steam rooms, a juice bar, childcare services, group classes, personal training, and more. High-end gyms may offer even more premium amenities like spa services, nutrition consultations, or massage therapy.
What amenities do you offer in gym?
This can vary widely depending on the specific gym and its target market. Most gyms offer basic amenities such as lockers, showers, and changing rooms. They may also offer a variety of equipment for both cardio and strength training, group classes, personal training services, nutritional advice, and more. Some gyms may also have specific amenities like a swimming pool, basketball courts, or tennis courts. Through Exercise.com, gym owners can provide additional value to their clients by offering on-demand and live-streamed classes, workout and nutrition tracking, performance assessments, and more.
What are the top features of a gym?
The top features of a gym include a wide range of quality exercise equipment, plenty of space for workouts, cleanliness, and good maintenance. Other key features include trained staff, personal trainers, various classes catering to different fitness levels, and perhaps specialized areas such as swimming pools, climbing walls, or boxing rings. Additional services like childcare, spa amenities, or onsite nutritionists can also be important features. An added feature that is becoming increasingly popular, especially with the help of platforms like Exercise.com, is the ability to access workout plans, book classes, track progress, and communicate with trainers digitally.
How can I make my gym unique?
To make your gym unique, consider what sets you apart from other fitness centers. This could be a particular type of workout you offer, a unique class structure, specialized equipment, a distinctive gym culture, or extra services and amenities. You could also incorporate technology into your gym experience, such as offering an app for members to book classes or track their workouts. Exercise.com can assist you in developing such a unique digital experience, as well as providing tools for workout creation, fitness assessments, and more.
What do customers want from a gym?
Customers want a gym that meets their specific fitness needs and goals, provides a clean and welcoming environment, and offers high-quality, well-maintained equipment. Additionally, they appreciate convenient hours, reasonable membership fees, and a location that is easy to access. Many gym-goers also value good customer service, various fitness classes, and the availability of personal trainers. Modern customers often expect digital services, such as the ability to book classes online or access workouts and fitness tracking on an app. Exercise.com offers a platform to meet these expectations, providing an integrated software solution that allows gym-goers to manage their memberships, book classes, access workouts, and communicate with trainers.
What brings people to the gym?
People are drawn to gyms for a variety of reasons, but primarily for the access to a variety of fitness equipment and workout classes that they wouldn't have at home. Personal training services, the motivation and community aspect of working out with others, and the professional environment are also significant factors. Some may be attracted by additional amenities such as pools, sauna, steam rooms, or childcare. Additionally, people appreciate convenience in terms of location and operating hours. An integrated gym management platform like Exercise.com can be an added attraction, providing easy class booking, workout tracking, and other online resources.
What makes a luxury gym?
A luxury gym typically offers more than just the basics. This could include high-end, top-of-the-line fitness equipment, a variety of specialized workout spaces (like yoga studios, boxing rings, or climbing walls), and premium amenities like steam rooms, saunas, or even spa services. Luxury gyms may also offer high-quality toiletries, towel service, and other pampering extras. They may have more personal training options and a broader range of fitness classes. Additionally, a seamless digital experience provided through a platform like Exercise.com, offering services such as easy class booking, on-demand workouts, and personalized training plans, can contribute to a luxury gym experience.
How can I make my gym more attractive?
Making your gym more attractive can be achieved by maintaining cleanliness, ensuring your equipment is in good condition, and updating or refreshing the decor periodically. You could also consider adding more amenities, improving lighting, or investing in better quality equipment. Offering a variety of classes and personal training options can also make your gym more attractive. A welcoming, inclusive atmosphere is key. Finally, an easy-to-use digital platform for members to manage their workouts, schedules, and progress tracking can significantly enhance the attractiveness of your gym. Exercise.com's all-in-one fitness business management software is designed to help gym owners provide such a platform.
How can I make my gym more welcoming?
Creating a welcoming gym involves fostering a positive, inclusive culture where everyone feels comfortable, regardless of their fitness level. This can be achieved through friendly, approachable staff, positive signage and communications, and by creating clear policies around gym etiquette. You might also consider elements like music, lighting, and decor that contribute to a pleasant atmosphere. Offering orientation sessions for new members can also help them feel more at ease. Digital solutions like Exercise.com can contribute to a welcoming feel, making it easy for members to book classes, track workouts, and interact with trainers or other members.
How do you create a positive gym culture?
Creating a positive gym culture involves promoting respect, inclusivity, and a sense of community among members and staff. This can be fostered by hosting events, encouraging interaction among members, and promoting a positive attitude and behavior from staff. Ensuring that the gym is a clean, safe, and respectful space for everyone is also key. Technology can also play a role – with Exercise.com, gym owners can foster community digitally, through features such as in-app messaging, social media integration, and workout or challenge sharing.
How do I attract female clients to my gym?
Attracting female clients to your gym involves ensuring a comfortable, inclusive, and respectful environment. Offering classes and equipment that appeal to a wide variety of fitness interests can help, as can providing amenities such as women-only workout spaces, childcare services, or clean changing rooms with private showers. Hiring female trainers and staff can also make women feel more comfortable. Promoting your gym's inclusivity and female-friendly features in your marketing materials can help attract female clients. Exercise.com's gym management platform can also be an attractive feature for female clients, providing easy access to workouts, progress tracking, and communication with trainers.
What are the basic gym amenities every gym should have?
Every gym should have basic amenities including a variety of well-maintained equipment, clean restrooms and changing rooms, lockers for personal belongings, and water dispensers or fountains. Depending on the gym's size and target market, additional amenities such as showers, towel service, group classes, personal training, and refreshment areas can also be important. For a more modern approach, gyms can offer digital amenities – with Exercise.com, gyms can offer online class booking, workout tracking, on-demand and live-streamed classes, and more.
What are the products and services of a gym?
A gym typically offers access to fitness equipment and facilities as its primary service. This may include cardio machines, weightlifting equipment, fitness classes, and personal training. Gyms may also offer other services such as nutritional advice, physical therapy, or wellness programs. Products sold at a gym can include workout apparel, water bottles, nutritional supplements, and workout gear. With Exercise.com, gyms can expand their offerings to include digital services such as workout and nutrition tracking, online class booking, personalized training plans, and more.
What makes a gym standout?
A gym stands out based on its unique offerings and how well it meets the needs of its target audience. This could be due to specialized equipment, unique fitness classes, superior amenities, exceptional customer service, or a strong, positive gym culture. A seamless integration of technology can also make a gym stand out – for instance, a well-designed app that allows members to easily book classes, track workouts, and engage with the gym community can be a strong differentiator. Exercise.com's gym management platform offers all of these digital features, helping gyms to stand out in a competitive market.
How can Exercise.com help my gym stand out?
Exercise.com offers an all-in-one fitness business management software that can help your gym stand out in many ways. Their customizable software allows you to offer a seamless digital experience for your members – they can book classes, access workouts, track progress, and communicate with trainers all in one place. Additionally, you can offer on-demand and live-streamed classes, providing flexibility and convenience for your members. Exercise.com also provides tools for managing your business more effectively, including scheduling, billing, and reporting features. By providing excellent digital services alongside your in-person offerings, your gym can differentiate itself in the competitive fitness industry.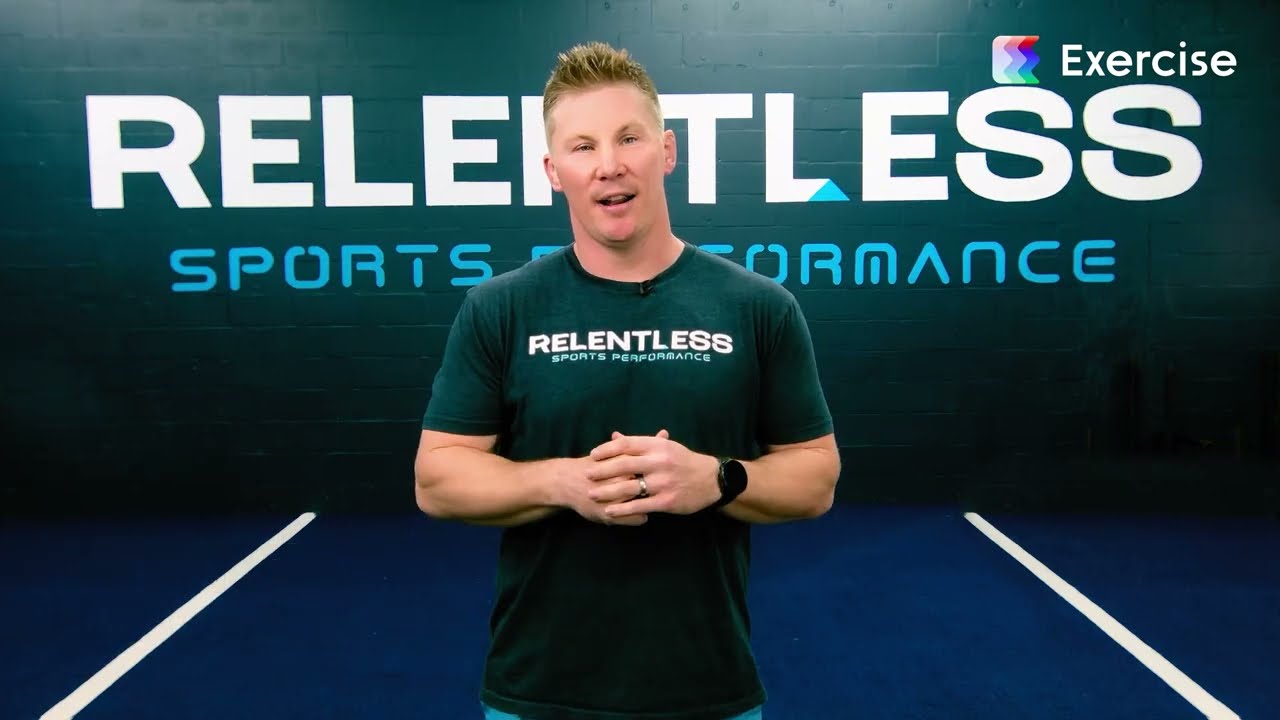 If you want to offer an elite service for the end user you need to get with the times and use elite level software that is intuitive, visually appealing, and effective. That is exactly what Exercise.com delivers to its clients.
Jimmy Myers
Owner/Trainer, Relentless Sports Performance