How to Get Fitness Clients from Your Website in 2023 (22 Ways)
You can get fitness clients from your website with high intent traffic, trust-building social proof, and a compelling offer. Learn how to get fitness clients from your website so that you can turn website browsers into loyal high paying fitness clients. See how using Exercise.com as your platform for custom branded fitness apps and web platform can supercharge your online marketing for fitness.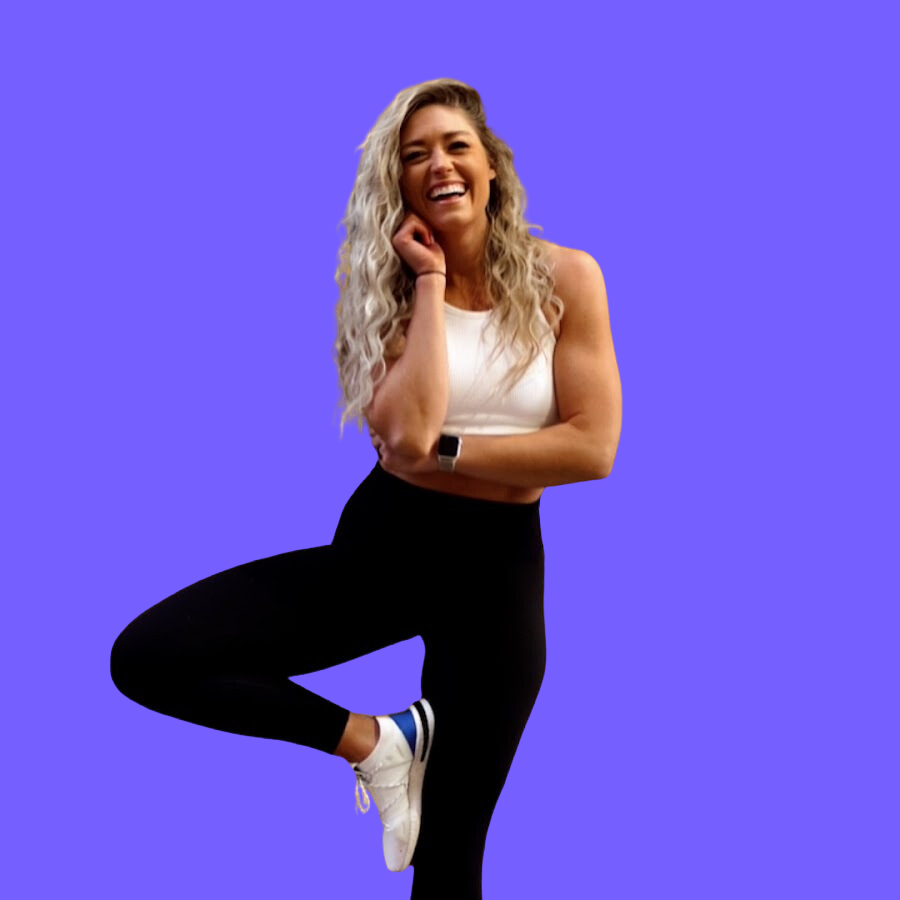 Our overall experience with Exercise.com is a breeze. We love how easy it is to integrate this app with our current workflow while providing great fitness programs for our customers and save us time in the process.
Julie Ledbetter
Owner, Ledbetter Fitness
The fitness industry is highly competitive, and building a strong online presence is crucial for attracting new clients and growing your business. A well-designed fitness website can help you showcase your expertise, highlight your services, and connect with potential clients. In this article, we'll explore the key strategies you can use to get fitness clients from your website, and then be sure and use the best software platform around for growing and managing your fitness business. Whether you need the best gym management software, the best personal training software, or the best fitness software for influencers, we've got you covered.
Want to see if you are a fit? Get a demo now!
Read More:
22 Practical Ways to Get More Fitness Clients from Your Website
Create High-Quality Content: Provide valuable, relevant, and engaging content on your website to attract and retain visitors.
Search Engine Optimization (SEO): Optimize your website for search engines to attract organic traffic. Use keywords related to your fitness niche in your content, meta tags, URLs, and image alt texts.
Landing Page Optimization: Design attractive and easy-to-navigate landing pages to increase conversion rates. Clearly state what services you provide and how potential clients can benefit.
Email Newsletter Signup: Offer visitors the option to sign up for your email newsletter for updates, tips, and special offers. This can help you build a database of potential clients.
Use Pop-up Offers: Use pop-ups wisely to offer special discounts or free trials of your services.
Provide Free Fitness Resources: Offer free resources such as workout plans, nutrition guides, or fitness assessments to attract visitors and get their contact information.
Client Testimonials: Feature testimonials from satisfied clients on your website to build trust with potential clients.
Use High-Quality Visuals: Include professional photos and videos demonstrating your services.
Offer Online Booking: Implement online booking through your website, making it easier for potential clients to schedule a session.
Include a Blog Section: Regularly post fitness articles to attract more visitors to your site.
Offer a Free Consultation: Offering a free initial consultation can attract potential clients and provide an opportunity to showcase your expertise.
Provide Detailed Service Descriptions: Clearly outline what your services entail, the benefits, and the costs.
Highlight Success Stories: Showcase before and after pictures or case studies of clients who have achieved their fitness goals with your help.
Utilize a Live Chat Feature: Implementing a live chat feature can allow potential clients to ask questions and get immediate answers.
Incorporate Social Media: Embed your social media feeds on your website. This can showcase your engagement with clients and provide a dynamic element to your site.
Promote Special Offers: Advertise limited-time offers or promotions prominently on your website.
Utilize Google Analytics: Monitor website traffic and user behavior to identify areas for improvement and optimize for better results.
Incorporate a Call-to-Action (CTA): Each page should have a clear CTA guiding visitors towards the next step (book a session, sign up for a free trial, etc.)
Have a Mobile-Friendly Website: Ensure your website is optimized for mobile users as a significant amount of traffic comes from mobile devices.
Host Webinars or Online Workshops: Hosting informative webinars or workshops can attract potential clients to your site and showcase your expertise.
Use Exercise.com: Highlight how you use Exercise.com in your services. If you use it to provide custom workout plans, track client progress, or host online workout groups, mention these features on your website.
Add a 'Refer a Friend' Feature: Offering a discount or reward for referring a friend can help to bring in new clients.
Read More: Best Gym Website Builder Software
Understanding your target audience
Before you can create a website that resonates with your potential clients, you need to understand who they are and what they're looking for. Start by identifying your ideal fitness client. Are they beginners, advanced athletes, or somewhere in between? What are their goals, motivations, and pain points?
Understanding your target audience is the key to creating a successful website. By knowing who your ideal client is, you can create a website that speaks directly to them and addresses their specific needs. For example, if your target audience is beginners, you may want to focus on providing educational resources and beginner-friendly workouts. On the other hand, if your target audience is advanced athletes, you may want to focus on providing more challenging workouts and training programs.
One way to gain a better understanding of your target audience is to conduct surveys. Surveys can help you gather valuable information about your potential clients, such as their age, gender, fitness goals, and preferred workout styles. You can also use surveys to gather feedback from current clients, which can help you improve your services and tailor your website to meet their needs.
Another way to analyze client needs and preferences is to analyze your competitors. Take a look at other fitness websites and see what they're doing well and what they're not doing well. This can give you valuable insights into what your potential clients are looking for and what they're not finding on other websites.
Finally, gathering feedback from current clients is essential to understanding your target audience. Ask your clients what they like about your services and what they would like to see improved. This feedback can help you make informed decisions about your website design, messaging, and overall strategy.
Creating a user-friendly fitness website
A user-friendly website design for fitness is critical to attract visitors and keep them engaged. Your website design should be visually appealing, functional, and easy to navigate. Consider hiring a web designer or using website builders such as Wix or Squarespace. However, there are additional steps you can take to make sure your website stands out from the crowd.
Designing an attractive and functional layout
Use a color scheme that reflects your brand and conveys professionalism. Colors evoke emotions and can impact the way visitors perceive your website. For example, blue is often associated with trust and security, while green is associated with growth and nature. Ensure that your website is easy to read, has sufficient white space, and uses consistent typography. This will make your content more readable and easier to scan. Use images, videos, and graphics to make the content visually appealing and interesting. However, be careful not to overuse them, as this can slow down your website and distract from your message.
Another important aspect of designing an attractive and functional layout is to ensure that your website is accessible to everyone. This means considering users with disabilities, such as those who are visually impaired or have limited mobility. You can use accessibility tools such as screen readers and keyboard navigation to make your website more inclusive and user-friendly.
Ensuring easy navigation and accessibility
No one wants to get lost on a website, and a confusing navigation structure can be a major turn off for potential clients. A well-thought-out navigation structure should be decluttered, simple, and easy to use. Always include a search bar to enable visitors to look for specific content easily. You should also incorporate accessibility features such as alt tags on your website images and include text-to-speech options. This will make your website more accessible to users with disabilities and improve their overall user experience.
Another way to ensure easy navigation is to include links to related content on your website. This will help visitors find the information they need quickly and easily. For example, if you have a blog post about a particular topic, you could include links to related blog posts or articles on your website. This will encourage visitors to explore your website further and keep them engaged.
Optimizing your website for mobile devices
In 2021, mobile devices generate over half the total internet traffic, and this trend is growing. Your website must be optimized for mobile devices. Use a responsive design that adjusts to different screen sizes and resolutions so your site is easy to navigate and read on any device. This will ensure that visitors can access your website from anywhere, at any time, and on any device.
Another way to optimize your website for mobile devices is to ensure that your website loads quickly. Mobile users are often on-the-go and have limited time to wait for a website to load. You can use tools such as Google PageSpeed Insights to test your website's load time and identify areas for improvement.
By following these tips, you can create a user-friendly website that attracts visitors, keeps them engaged, and encourages them to take action. Remember to regularly update your website with fresh, relevant content to keep visitors coming back for more.
Showcasing your expertise and services
As a fitness professional, you likely have extensive qualifications and experience. You have spent countless hours studying and practicing to become an expert in your field. It's essential to highlight these accolades to showcase your authority and establish yourself as an industry leader.
One way to showcase your expertise is by providing detailed information about your background and experience. Talk about the courses you have taken, the certifications you have earned, and the experience you have gained working with clients over the years. The more transparent you are about your qualifications and experience, the more likely you are to establish trust with potential clients.
Highlighting your qualifications and experience
In addition to providing detailed information about your background and experience, you can also highlight your qualifications and experience on your About page or on a separate "Qualifications" page. This will give potential clients a quick and easy way to see your credentials and experience.
Consider including information about any awards or honors you have received, as well as any publications or speaking engagements you have participated in. This will help establish you as an authority in your field.
Describing your fitness programs and offerings
Another important aspect of showcasing your expertise and services is by describing your fitness programs and offerings in detail on your website. Be sure to provide concise and specific information about what each program or service entails, including the duration and pricing.
If you offer different kinds of programs, consider creating a sub-menu for each of them on your homepage. This will make it easier for potential clients to find the information they need and choose the program that best meets their needs.
Sharing client testimonials and success stories
Your clients' success stories are some of your best marketing assets. By sharing testimonials, pictures, and before-and-after stories, you can demonstrate the value of your services and establish trust with potential clients.
When sharing client testimonials, be sure to choose testimonials that are genuine, insightful, and compelling. Consider including testimonials from clients who have achieved significant results, such as losing a significant amount of weight or improving their overall health and fitness levels.
By showcasing your expertise and services in these ways, you can establish yourself as a trusted authority in your field and attract more clients to your business.
Read More:
Implementing effective SEO strategies
Effective SEO puts your website in front of people who are actively searching for the type of fitness services you offer. To succeed, you must conduct thorough keyword research, create high-quality content, and optimize both on-page and off-page SEO factors.
Conducting keyword research
Keywords are the bedrock of SEO. Conduct thorough research to determine which keywords your potential clients are using to find services similar to yours. Look for high search volume keywords, long-tail keywords, and low-competition keywords to target. Use these keywords strategically in your website's content.
When conducting keyword research, it's important to keep in mind that search engines are constantly updating their algorithms to provide the most relevant and useful results to users. This means that keyword research is an ongoing process that requires monitoring and adjustment over time.
Additionally, it's important to consider the intent behind the keywords you're targeting. Are users searching for information, products, or services? Understanding the intent behind the keywords can help you tailor your content to better meet the needs of your target audience.
Creating high-quality, relevant content
Create unique, comprehensive, and helpful content that addresses your target audience's needs and aligns with their interests. Ensure your content is engaging and promotes interaction with the audience. This content should be well-structured with good readability and an appealing style.
When creating content, it's important to keep in mind that quality is more important than quantity. Rather than churning out a high volume of mediocre content, focus on creating a smaller amount of high-quality content that provides real value to your audience.
In addition to written content, consider incorporating other types of media into your website, such as images, videos, and infographics. This can help make your content more engaging and shareable on social media.
Optimizing on-page and off-page SEO factors
Optimizing on-page SEO means modifying factors you have control over on your website content, such as meta descriptions, page titles, header tags, alt tags, and internal linking. Off-page SEO optimization generally refers to link building, guest blogging, social media presence, and other strategies that promote your site and increase its authority, traffic, and visibility on search engines.
When optimizing on-page SEO factors, it's important to keep in mind that search engines prioritize user experience. This means that your website should be easy to navigate, with clear and concise content that is well-organized and easy to read.
Off-page SEO optimization can be a bit more challenging, as it involves building relationships with other websites and online communities. This can be accomplished through guest blogging, social media engagement, and other strategies that demonstrate your expertise and authority in your field.
Ultimately, effective SEO requires a combination of technical expertise, creativity, and a deep understanding of your target audience. By conducting thorough keyword research, creating high-quality content, and optimizing both on-page and off-page SEO factors, you can improve your website's visibility, attract more traffic, and ultimately grow your business.
Get Started Now
A website is one of the most potent marketing tools for your fitness business, and it represents a golden opportunity to attract new clients. By understanding your target audience, designing a user-friendly website, showcasing your services and expertise, and implementing effective SEO strategies, you can draw the right clients to your site, convert them into paying customers, and grow your fitness business.
How do I optimize my fitness website to attract more clients?
There are several strategies you can use to optimize your fitness website. Ensuring your site is mobile-friendly, easy to navigate, and fast-loading can improve user experience. Utilizing SEO best practices will help your site appear in search engine results, attracting more visitors. Additionally, high-quality, relevant content can help establish your expertise and attract potential clients. Incorporating features from Exercise.com on your website, like workout schedules and booking systems, can also enhance its appeal to potential clients.
What should I include on my fitness website to attract more clients?
Your fitness website should clearly communicate what you offer and why you're the best choice for potential clients. This could include information about your qualifications, services, success stories, and testimonials. Consider including a blog to provide valuable content, such as workout tips and nutritional advice. You could also highlight any special features you offer through the Exercise.com platform, such as customized workout plans or progress tracking.
How can I use my fitness website to retain existing clients?
Your website can serve as a hub for your existing clients, providing resources, updates, and an easy way to book sessions. Regularly updating your blog or resources can keep clients engaged. You can also incorporate features from Exercise.com to provide additional value to your clients, such as workout tracking and online communities.
How can Exercise.com help me get more fitness clients from my website?
Exercise.com can enhance your fitness website with a variety of features. These include online booking systems, workout plan builders, progress tracking, and online communities. By integrating these features into your website, you can provide more value to your clients and attract new ones.
How do I convert website visitors into fitness clients?
To convert visitors into clients, ensure your website clearly communicates the value of your services and provides a clear path to purchase or sign up. Calls to action, such as "Book a Session" or "Start Your Free Trial," can guide visitors. Also, consider offering something of value, like a free workout guide or consultation, in exchange for their email address. This allows you to continue marketing to them even after they leave your site.
What is the role of a fitness blog in attracting clients?
A fitness blog can play a crucial role in attracting clients. It can demonstrate your expertise, provide value to visitors, and improve your site's SEO, which helps attract more visitors. Regularly posting on your blog can also keep your site fresh and encourage visitors to return. If you're using Exercise.com, you can easily share your blog posts in emails or on social media to reach a wider audience.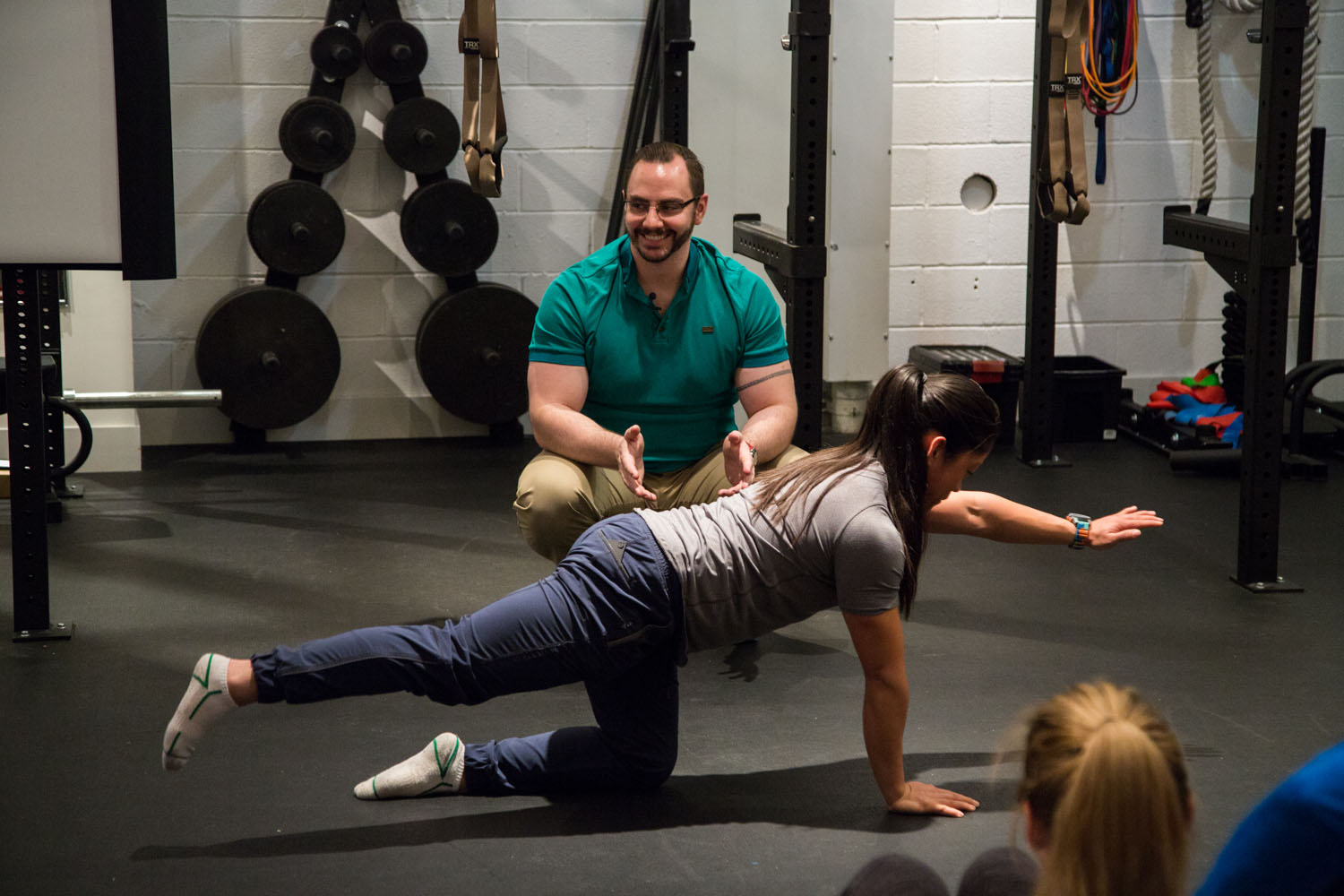 "Developing an easy intake system with my apps and ways to scale the delivery of workouts has been huge. Working with 20-30 individuals who each have specific goals and restrictions can be challenging, but your platform makes it easy to organize everyone's programs and put a plan together that will get them the best results possible. The simple, effective tools help expand and simplify my coaching process."
Dean Somerset
Owner, Somerset Fitness
Want to see how Exercise.com can help your fitness business?