How to Get Fitness Clients on Instagram in 2023
If you want to learn how to get fitness clients on Instagram then this Instagram marketing for fitness professionals guide is for you. Find out tactics for learning how to get personal training clients on Instagram with this big list of ideas.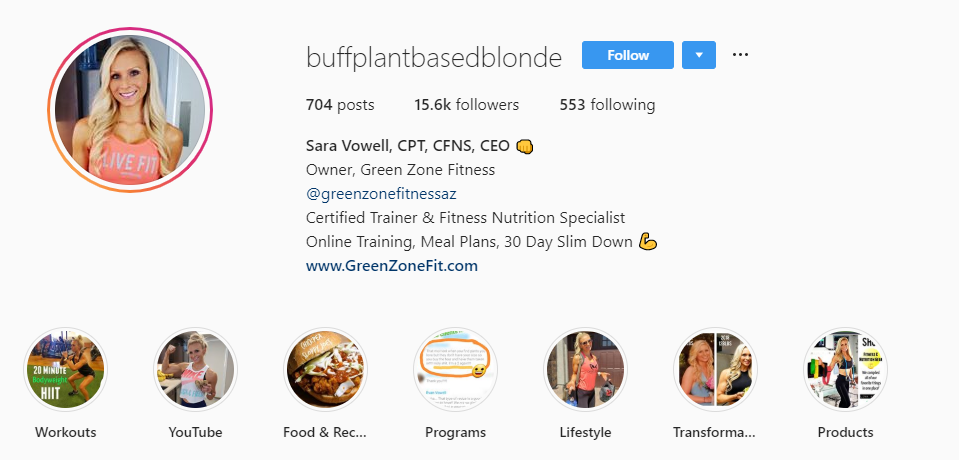 Fitness has become a highly popular focus on Instagram. It's no surprise, considering the fitness world has grown in recent years, and Instagram has become a platform for people to share their fitness journeys. However, with so much competition on the app, getting fitness clients online can be a challenge.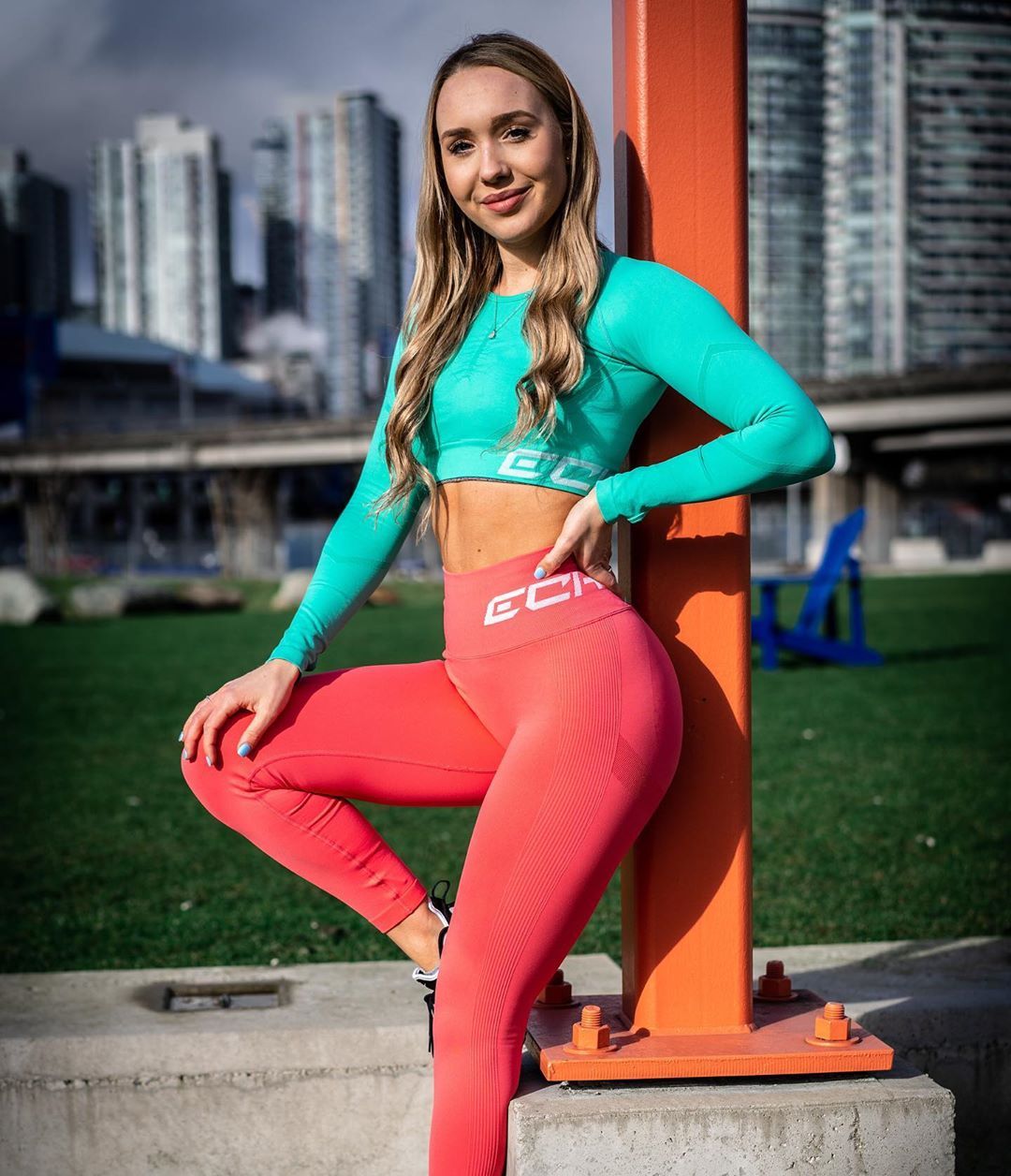 Exercise.com is amazing! Positively surprised by the efficiency at responding and helping out!
Erica Nangle
Owner, Erica Nangle Fitness
Learn how to make money with fitness and put these personal training marketing tips into action. In this guide, we'll provide you with some tips and tricks for getting fitness clients on Instagram, and then be sure and use the best software platform around for growing and managing your fitness business. Whether you need the best gym management software, the best personal training software, or the best fitness software for influencers, we've got you covered.
Want to see if you are a fit? Get a demo now!
Read More:
12 Ways to Get More Fitness Clients on Instagram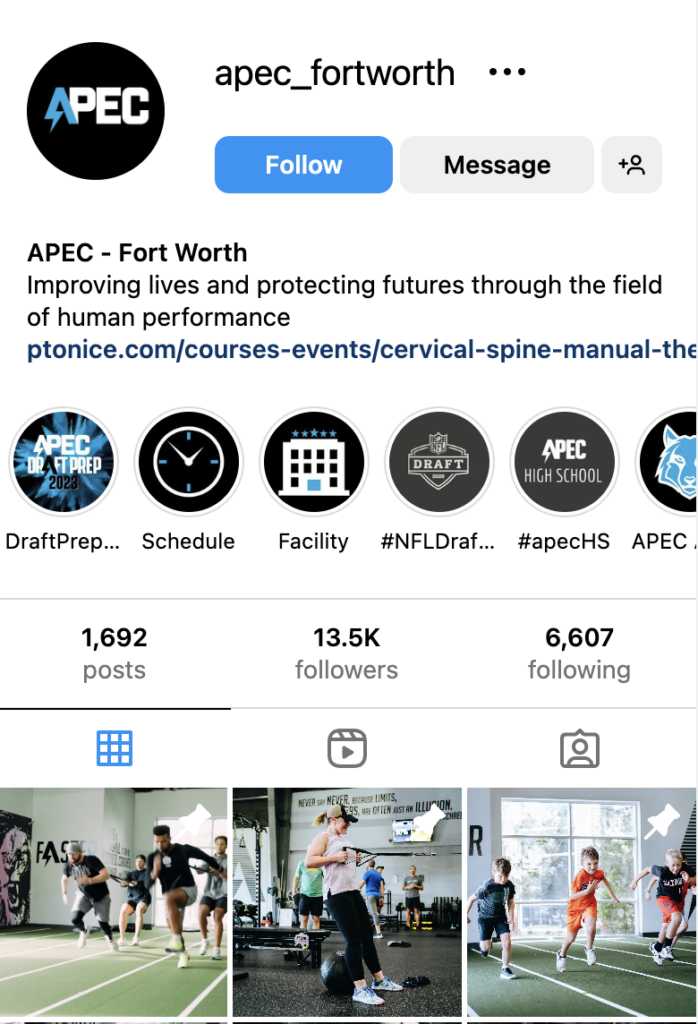 Use Fitness Hashtags: Take advantage of popular fitness hashtags. This can help your posts reach a wider audience and gain more visibility.
Post Quality Photos and Videos: High-quality, visually appealing content is more likely to grab attention and attract potential clients.
Run Instagram Ads: Instagram's paid advertising feature can be used to target a specific demographic and can lead to an increase in followers and potential clients.
Offer Free Workout or Nutrition Tips: Providing free tips and advice can attract potential clients by demonstrating your expertise and value as a fitness coach.
Share Before and After Photos: Sharing transformation photos of your current clients can be an effective way of showcasing your success and attracting new clients.
Use Instagram Stories and Reels: These features are a great way to share behind-the-scenes content, quick tips, or highlight client testimonials. They can also increase engagement with your audience.
Collaborate with Other Fitness Influencers: Doing Instagram takeovers, shoutouts, or collaboration posts with other fitness influencers can expose you to a larger audience.
Start a Fitness Challenge: This can encourage audience participation and engagement, and participants could potentially turn into clients.
Engage with Your Audience: Respond to comments, answer direct messages, and engage with other fitness-related posts. This can help you build a community and establish relationships with potential clients.
Use the Link in Bio Effectively: Use this space to link to your website, blog, or landing page where potential clients can learn more about your services.
Run Contests or Giveaways: This can boost your engagement and followers, increasing your visibility and potential client base.
Use Exercise.com to Enhance Your Services: Through Exercise.com, you can share workout plans, run fitness challenges, create online fitness groups, sell fitness memberships, and more right from your Instagram. This enhances your service offerings, making you a more attractive choice for potential clients.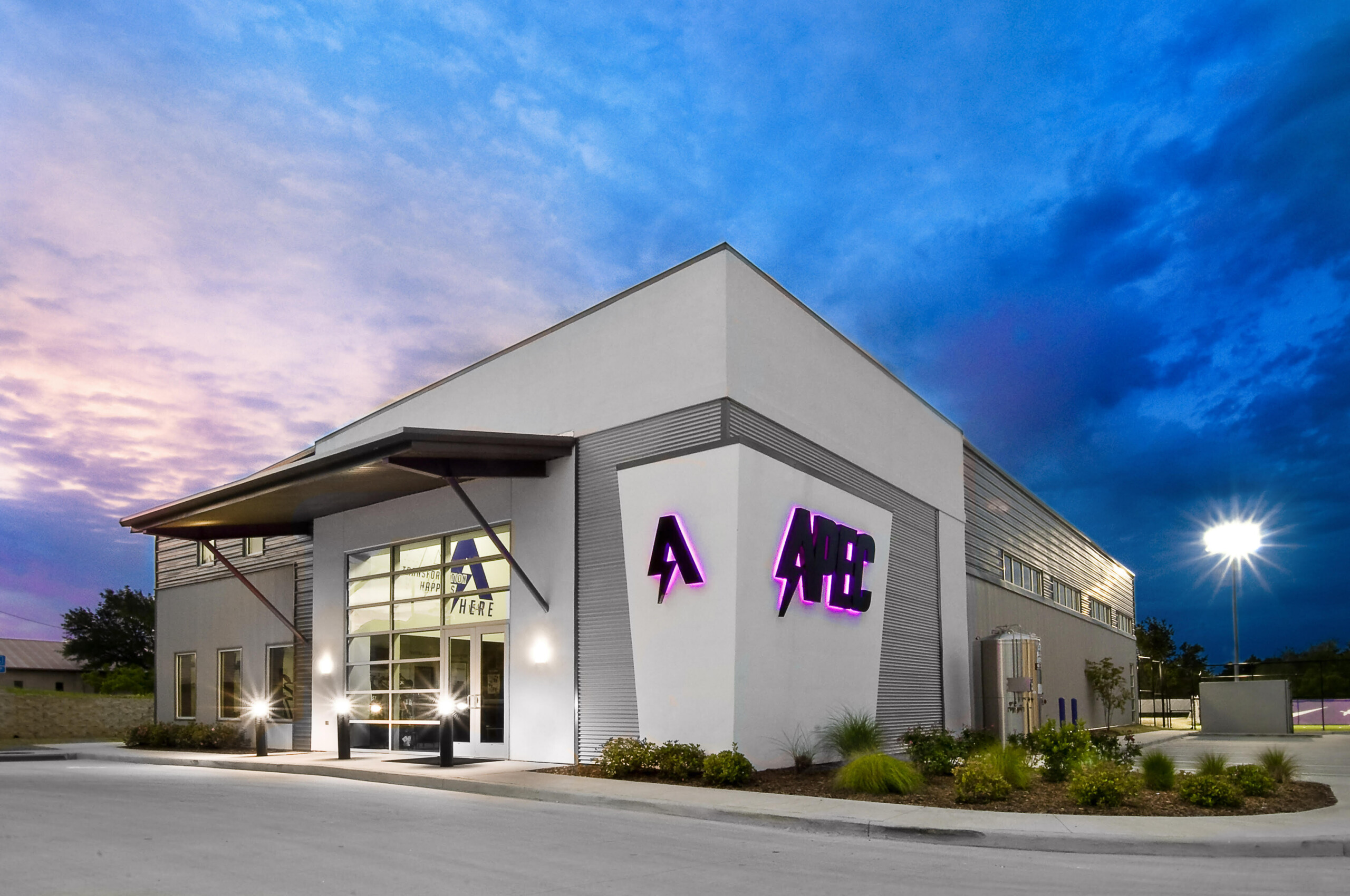 Exercise.com is simply the best. We were using three or four different apps or softwares to do what we can now do all in one with the Exercise.com platform.
Brandon Stroupe
Founder and President, APEC Sports Performance
Read More: How do I promote my gym on Instagram?
Instagram Fitness Niches to Attract Clients

Instagram has become a powerhouse for fitness professionals, offering a visual platform to showcase expertise, inspire followers, and attract potential clients. However, with the vast number of fitness influencers and trainers on the platform, honing in on a specific niche can make all the difference in standing out and resonating with your target audience. Here are 25 potential IG fitness niches, each with a brief description, to consider if you're looking to build a dedicated following and attract clients on Instagram:
Home Workouts: Offer routines that require minimal equipment, catering to those who prefer exercising in the comfort of their homes.
Postpartum Fitness: Focus on helping new mothers regain strength and confidence after childbirth.
Senior Fitness: Tailor exercises for the older generation, emphasizing mobility, flexibility, and strength.
Functional Fitness: Showcase workouts that improve daily life activities, such as lifting, bending, or climbing stairs.
Calisthenics: Highlight bodyweight exercises and routines that improve flexibility, strength, and balance.
Yoga and Mindfulness: Combine postures with meditation and breathing exercises, catering to those seeking mental and physical harmony.
High-Intensity Interval Training (HIIT): Offer short, intense bursts of activity with rest periods, ideal for those with limited time.
Athletic Training: Focus on sport-specific training to help athletes enhance performance and reduce injury.
Vegan Fitness: Combine plant-based nutrition advice with workout routines, targeting the growing vegan community.
Outdoor Workouts: Highlight routines that can be done in parks, beaches, or trails, emphasizing the connection with nature.
Dance Fitness: Integrate dance routines as a form of aerobic workout, from ballet to hip-hop.
Adaptive Fitness: Offer exercises tailored for individuals with disabilities, showcasing modified routines.
Combat and Martial Arts Fitness: Highlight techniques from boxing, karate, or other martial arts as intense workouts.
Travel Fitness: Provide routines for frequent travelers, focusing on exercises that can be done in hotel rooms or small spaces.
Fitness for Mental Health: Emphasize workouts that help alleviate symptoms of depression, anxiety, or stress.
Pilates: Showcase core-focused exercises that improve flexibility and muscle tone.
Corporate Wellness: Offer routines tailored for the busy professional, emphasizing quick workouts or desk exercises.
Kids and Youth Fitness: Focus on fun, engaging workouts tailored for children and teenagers.
Aquatic Fitness: Highlight exercises done in water, from aqua aerobics to pool-based strength training.
Endurance and Marathon Training: Offer guidance for long-distance runners, from nutrition to running techniques.
Nutrition-focused Fitness: Pair workouts with meal plans, emphasizing the importance of diet in fitness.
Recovery and Mobility: Showcase stretches and routines that aid in post-workout recovery and enhance mobility.
Bodybuilding: Focus on muscle-building routines, from beginner to advanced, highlighting proper techniques.
Weight Loss Challenges: Engage followers with monthly challenges, tracking progress, and offering routines focused on burning calories.
Tech and Gadget Fitness: Highlight the latest in fitness technology, from wearables to innovative equipment, and how to integrate them into workouts.
Choosing a niche doesn't mean you're limiting yourself; instead, it allows you to target a specific audience, making your content more relatable and valuable to them. By honing in on one of these niches and consistently delivering quality content, you can establish yourself as an expert in that field, attract loyal followers, and ultimately convert them into clients.
Instagram Fitness Content Ideas to Attract More Clients
Attracting clients on Instagram requires a mix of engaging, informative, and authentic content. By showcasing your expertise and personality, you can build a loyal following and convert followers into clients. Here are some content ideas tailored for fitness professionals looking to grow their client base on Instagram:
Transformation Tuesdays: Share before-and-after photos of clients (with their permission) to showcase your training results.
Workout Breakdowns: Post short video clips demonstrating specific exercises, with tips on form and benefits.
Nutrition Tips: Share meal plans, healthy recipes, or the benefits of certain foods.
Day in the Life: Use Instagram Stories to show a typical day in your life, from workouts to meals to downtime.
Client Testimonials: Share quotes or video testimonials from satisfied clients.
Live Q&A Sessions: Host a live session addressing fitness questions, providing tips, or discussing trending topics.
Fitness Challenges: Start a 30-day challenge, encouraging followers to participate and share their progress.
Behind-the-Scenes: Show your workout prep, post-workout routines, or how you plan your sessions.
Motivational Quotes: Share inspiring fitness quotes or personal mantras.
Collaborations: Team up with other fitness professionals, nutritionists, or brands for joint workouts or challenges.
Weekly Workouts: Offer a workout of the week, providing a detailed breakdown for followers to try.
Product Reviews: Share your thoughts on fitness gear, supplements, or tech.
Book Recommendations: Suggest books on fitness, nutrition, or mindset that have impacted your journey.
Client Spotlights: Highlight a client's achievements, sharing their journey and progress.
Interactive Polls & Quizzes: Use Instagram Stories to engage followers with fitness-related polls or quizzes.
Fitness Myths Debunked: Address common misconceptions in the fitness world.
Travel Workouts: Share routines that can be done on-the-go or in hotel rooms for those who travel.
Stretching & Recovery: Post content on the importance of recovery, showcasing effective stretches or relaxation techniques.
Monthly Goals: Share your personal fitness goals for the month and encourage followers to share theirs.
Fun Bloopers: Show the not-so-perfect side of fitness, sharing funny outtakes or mistakes.
Personal Stories: Share anecdotes from your fitness journey, challenges you've faced, or milestones achieved.
Tips for Beginners: Offer advice for those just starting their fitness journey.
Seasonal Workouts: Share routines tailored for specific seasons, like summer beach workouts or winter indoor routines.
Fashion & Gear: Showcase your workout outfits or essential gear, discussing functionality and style.
Special Offers: Promote limited-time offers, discounts, or packages to entice potential clients.
Remember, consistency is key on Instagram. Regularly posting varied content that resonates with your target audience will help you build a strong online presence, foster trust, and ultimately convert followers into loyal clients.
Instagram Fitness Client Templates
Successfully converting Instagram followers into clients requires a strategic approach. Tailored templates can help streamline the process, ensuring you capture essential information and communicate effectively. Here are some IG client templates to assist fitness professionals in client onboarding and communication via Instagram (remember, you can do all of this automatically with the Exercise.com platform using the best fitness assessment software for gyms, the best gym lead management software with lead forms, and the best personal training software that can help you set up automations, triggers, and more so that all of your intake forms, lead forms, and questionnaires work seamlessly together – you can even automate a time released sequence of workout plans!):
---
1. Example Instagram Fitness Client Intake Form Template
Name: [Full Name]
Instagram Handle: [@username]
Email Address: [Email]
Age: [Age]
Fitness Goals:
[ ] Weight Loss
[ ] Muscle Building
[ ] Flexibility & Mobility
[ ] Sport-specific Training
[ ] Rehabilitation
[ ] Other: [Specify]
Current Activity Level:
[ ] Sedentary
[ ] Light Activity
[ ] Moderate Activity
[ ] Active
[ ] Very Active
Any known medical conditions or injuries?: [Description]
Preferred Training Days: [e.g., Mondays, Wednesdays, Fridays]
Any dietary restrictions or preferences?: [Description]
---
2. Instagram Fitness Client Questionnaire Template
How would you describe your current fitness level?
[ ] Beginner
[ ] Intermediate
[ ] Advanced
What's your primary motivation for seeking a personal trainer?
[Open Text]
Have you worked with a personal trainer before? If yes, what did you like/dislike about the experience?
[Open Text]
Do you have any specific areas or muscle groups you'd like to focus on?
[Open Text]
On a scale from 1-10, how committed are you to achieving your fitness goals?
[Rating]
Any other comments or things I should know?
[Open Text]
---
3. Example Instagram DM Fitness Client Text Templates
Initial Outreach to Potential Client:
"Hey [Name/Instagram Handle]! 🌟 I noticed you've been engaging with my fitness content. If you ever have any questions or are thinking about taking your fitness journey to the next level, feel free to reach out. No pressure, just here to help and provide guidance! 💪😊"
Follow-up Message to a Potential Client:
"Hi [Name/Instagram Handle]! Just checking in to see if you had any thoughts or questions about starting a fitness journey together. Remember, every step, no matter how small, is progress. Here to support you in any way I can! 🙌"
Message to an Existing Client:
"Hey [Name]! Hope you're feeling great after our last session. Just wanted to remind you to stay hydrated and do those stretches we talked about. Let me know if you have any questions or feedback before our next session. Keep up the amazing work! 💥🔥"
---
Using these templates can help ensure you gather essential details from potential clients and communicate with them in a friendly, non-pushy manner. They serve as a starting point, but personalizing them further can help enhance the connection and trust between you and your clients.
Understanding the Fitness Market on Instagram
The first step to getting fitness clients on Instagram is understanding the fitness market on the platform. After all, knowing your competition will help you develop a stronger strategy.
Identifying Your Target Audience
The first step is identifying your target audience. Consider factors like age, gender, interests, income, and location when defining your target market. By identifying your target audience, you can tailor your messaging to attract your ideal client.
Analyzing Successful Fitness Accounts
The best way to learn how to succeed on Instagram is by analyzing successful accounts. Look at accounts that are doing well in your niche and try to identify what makes them successful.
Staying Updated on Fitness Trends
One thing you need to be aware of is the fitness trends. By staying up to date with the latest fitness trends, you can keep your content fresh and relevant.
Read More:
Read More: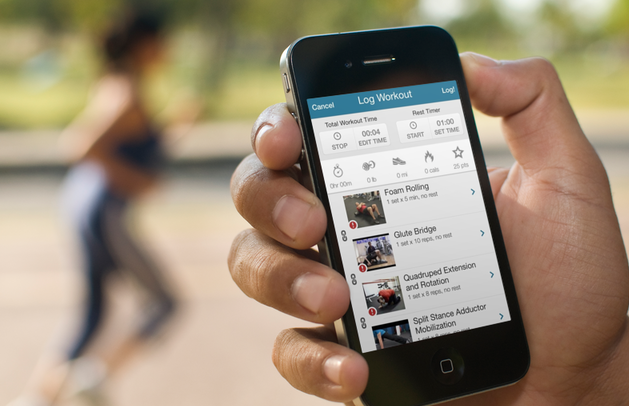 "My custom-branded apps have made my life easier and helped streamline my online training, which in turn has transformed into a pretty awesome additional revenue stream for me and my family."
Tony Gentilcore
Founder, Core Online
Creating a Strong Fitness Brand
In order to attract clients, you need to create a strong fitness brand on Instagram. This means defining your USP, designing an attractive profile, and developing a consistent content strategy.
Defining Your Unique Selling Proposition
One way to differentiate yourself from other fitness trainers is by defining your USP – your unique selling proposition. This is all about what sets you apart from other fitness trainers. You might specialize in a particular fitness niche, offer personal coaching, or have a unique approach to fitness.
For example, if you specialize in post-natal fitness, you can focus on creating content that speaks directly to new moms who are looking to get back in shape. You can offer tips and tricks for managing a busy schedule while also prioritizing self-care. By narrowing down your niche, you can attract a specific audience that is more likely to engage with your content and become loyal clients.
Designing an Attractive Profile
Your profile is your first impression on Instagram. It's important to design an attractive profile that matches your brand and appeals to your target audience. Your profile should include a profile photo, a bio, and consistent branding.
When designing your profile photo, make sure to choose a high-quality image that represents your brand. This can be a professional headshot or a photo of you in action. Your bio should be short and sweet, highlighting your USP and what you can offer to your clients. Make sure to use keywords that your target audience is searching for.
Consistent branding is also important for creating a strong fitness brand. Use the same color scheme and fonts across all of your posts and stories. This will help your profile look cohesive and professional.
Developing a Consistent Content Strategy
To grow your account on Instagram, you need a consistent content strategy. This means planning out your content for the week or month, posting consistently and engaging with your followers. Make sure to include a variety of content that appeals to your target audience.
Some examples of content you can post include workout videos, motivational quotes, healthy recipes, and before-and-after transformations. You can also share client success stories and testimonials to showcase the results you can help your clients achieve.
Engaging with your followers is also important for building a strong fitness brand. Respond to comments and direct messages, and make sure to follow other accounts in your niche. By building relationships with other fitness professionals, you can collaborate on content and grow your audience together.
Engaging with Your Audience
A crucial factor in gaining clients on Instagram is engaging with your audience. This means finding ways to connect with your followers and build relationships with them. In this article, we'll explore some effective strategies for engaging with your audience on Instagram.
Responding to Comments and Messages
Always make an effort to respond to comments and messages on your posts. This shows that you care about your followers and are interested in their feedback. It can also help you build relationships and gain new clients. When responding to comments, be sure to address the person by name and thank them for their feedback. If someone asks a question, be sure to answer it promptly and thoroughly.
Responding to messages is equally important. When someone sends you a direct message, take the time to read it and respond thoughtfully. This can help you build a relationship with the person and potentially turn them into a client.
Collaborating with Other Fitness Influencers
Collaborating with other fitness influencers is a great way to grow your account and reach new audiences. By partnering with other accounts, you can tap into their audience and reach people who may not have discovered you otherwise. When looking for potential collaborators, consider accounts that have a similar target audience to yours. You can collaborate on a post, a story, or even a live video.
When collaborating, be sure to tag the other account and include a call to action for your followers to check out their account. This can help build a relationship with the other influencer and potentially lead to future collaborations.
Hosting Giveaways and Contests
Giveaways and contests are a great way to engage your audience and gain new followers. Consider hosting a giveaway where you offer a fitness-related prize in exchange for people tagging their friends on your posts. This can help increase your reach and potentially lead to new clients.
When hosting a giveaway, be sure to clearly outline the rules and how to enter. You can also consider partnering with other accounts to offer a larger prize package and reach a larger audience.
Overall, engaging with your audience is essential for growing your Instagram following and gaining new clients. By responding to comments and messages, collaborating with other influencers, and hosting giveaways and contests, you can build relationships with your followers and potentially turn them into loyal clients.
Utilizing Instagram Features for Growth
Instagram is one of the most popular social media platforms, with over 1 billion active users. It is a great platform for fitness professionals to showcase their expertise and attract new clients. In this article, we will explore some of the best features of Instagram that can help you grow your fitness business.
Making the Most of Instagram Stories
Instagram Stories are a great way to engage your audience and keep your account active. With over 500 million daily active users, Instagram Stories provide a huge opportunity for fitness professionals to showcase their expertise and connect with their audience. Here are some tips to make the most of Instagram Stories:
Share behind-the-scenes glimpses of your fitness journey
Offer special promotions or discounts to your followers
Include call-to-actions in each story, such as "swipe up to book a session with me"
Use hashtags and location tags to reach a wider audience
Leveraging Instagram Reels for Fitness Content
Instagram Reels are short-form videos that can be used to showcase your fitness expertise or workouts. With the recent popularity of TikTok, Instagram Reels have become a great way to reach a wider audience and attract new followers. Here are some tips for creating engaging Instagram Reels:
Create fun and engaging content that your followers will want to share and repost
Showcase your fitness expertise by sharing tips and tricks
Use popular music and hashtags to increase your reach
Collaborate with other fitness professionals to reach a wider audience
Using Instagram Live for Workouts and Q&As
Instagram Live is great for hosting live workouts or Q&As. It allows you to connect with your audience in real-time and provide value to your followers by sharing your fitness expertise. Here are some tips for using Instagram Live:
Promote your Instagram Live ahead of time to increase attendance
Provide value to your followers by sharing your fitness expertise
Answer any questions your followers may have during the Q&A session
Save your Instagram Live video to your profile for followers to watch later
Instagram provides a huge opportunity for fitness professionals to showcase their expertise and attract new clients. By making the most of Instagram Stories, leveraging Instagram Reels for fitness content, and using Instagram Live for workouts and Q&As, you can grow your fitness business and connect with your audience on a deeper level.
Read More:
Get More Fitness Clients on IG
Gaining clients on Instagram is a challenging task, but it's not impossible. By developing a strong brand, engaging with your audience, and utilizing Instagram features, you can successfully grow your following and ultimately gain new clients. Remember to stay consistent, understand your target audience, and provide value to your followers at every turn. With these tips and tricks, you'll be well on your way to gaining clients on Instagram.
I sold a workout program and matched my yearly salary of in-person training within two weeks of selling to my community!
Paul Fabritz
Founder and BS, CSCS, NSCA-CPT, ACE, FMS, PJF Performance
How do I market my fitness business on Instagram?
To market your fitness business on Instagram, create compelling content such as workout videos, nutrition tips, client testimonials, and behind-the-scenes glimpses of your training routine. Engage with your followers by responding to comments and messages, use relevant hashtags to increase your reach, and collaborate with complementary profiles for shoutouts or takeovers.
How do you attract fitness clients on Instagram?
Engage consistently by sharing transformation stories, offering free tips or mini-workouts, and showcasing your expertise and personality. Encourage existing clients to tag you in their posts, and use Instagram Stories or IG Live for Q&A sessions to build trust and credibility.
How do I get more online fitness clients with IG Reels?
Use IG Reels to showcase quick workout routines, fitness challenges, or debunk fitness myths. The short, engaging format of Reels can go viral, attracting a broader audience. Always include a call-to-action in the captions to direct viewers to your services.
How to promote yourself as a personal trainer on Instagram?
Highlight your qualifications, share client success stories, post regular workout routines, and share snippets from your own fitness journey. Engage with your audience through polls, quizzes, or AMAs (Ask Me Anything) sessions in your Stories.
How much do fitness Instagrammers make?
Earnings vary based on factors like follower count and engagement. While micro-influencers might earn $50-$500 per post, larger influencers can earn thousands per sponsored post.
Is it worth starting a fitness Instagram?
Absolutely. A fitness Instagram allows you to build a personal brand, connect with a global audience, and provides numerous monetization opportunities, from sponsorships to selling fitness plans.
How do I get my first PT client on IG?
Offer a special deal or limited-time promotion exclusively for your IG followers, host a free webinar or live workout session, or even run targeted ads to attract local clients.
How do I promote myself on Instagram to attract clients without being too salesy?
Share value-driven content, tell stories, and showcase the benefits of your services rather than just features. Engaging authentically with your audience helps build trust, which naturally attracts clients.
How do you become a fitness influencer on Instagram?
Consistently share quality content, engage authentically with followers, collaborate with brands or other influencers, and stay updated with fitness trends to offer fresh, relevant insights.
How many followers do you need to be an Instagram fitness influencer?
The number isn't fixed, but with even 1,000 engaged followers, you can start partnerships or collaborations. The quality of engagement often outweighs sheer follower count.
Do you need to be hot to get fitness clients on Instagram?
While aesthetics can be an advantage, it's your expertise, authenticity, and ability to deliver results that will attract and retain clients.
How do I choose a fitness niche on Instagram?
Identify your passion within fitness, consider the demographics of your ideal client, and look for gaps in the market or underserved areas. Your niche should resonate with both your expertise and your target audience's needs.
Should I DM potential fitness clients on Instagram?
Engaging via DM can be effective, but avoid spammy approaches. Instead, initiate genuine conversations or respond to queries to foster authentic connections.
What should I say to fitness client prospects on Instagram?
Begin by expressing gratitude for their engagement, answer any questions they might have, and offer a free consultation or trial to showcase the value you can provide.
How much should I charge Instagram fitness clients?
Pricing should be based on your experience, the market rate, the exclusivity of your services, and any additional benefits or resources you offer. Consider offering tiered pricing or package deals.
How can Exercise.com help me run my fitness business on Instagram?
Exercise.com provides a comprehensive platform tailored for fitness professionals, allowing you to manage your business seamlessly. You can host exercise videos, sell workout plans, and even offer online fitness coaching. Linking your custom-branded fitness app from Exercise.com in your Instagram bio makes it easy for potential clients to access your services. To further understand how Exercise.com can complement your Instagram strategy, book a demo.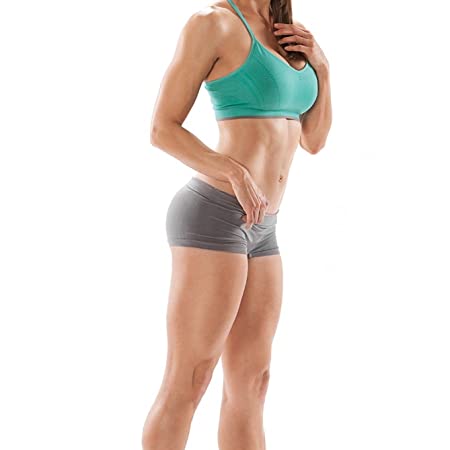 With Exercise.com, I'm able to reach people around the world with the programs that I design, implement, and push out. You don't have that opportunity working in a local gym. So that's been huge.
Kellie Davis
Founder/Trainer, Fit Thrive
Want to see how Exercise.com can help your fitness business?