100 Gym Social Media Post Ideas in 2023
Read this big list of 100 creative gym social media post ideas so that you will always have gym social media ideas that you can turn into engaging posts. Keeping your gym thriving and your fitness community engaged requires not just dedication, but also creativity and smart management. Your gym social media platform is an important tool for maintaining the connection with your gym members and attracting new gym members. It's a space to inspire, inform, and interact with your fitness family.
Our overall experience with Exercise.com is a breeze. We love how easy it is to integrate this app with our current workflow while providing great fitness programs for our customers and save us time in the process.
Julie Ledbetter
Owner, Ledbetter Fitness
Use the best gym management software platform around, Exercise.com, to not only run your gym in-person, but grow online as well. Did you know you can sell workout plans online, run online fitness challenges, deliver macros, engage with email, SMS, and in-app notification, all through your own custom-branded fitness apps? Don't just engage, monetize your gym social media followers.
Want to learn more? Get a demo now!
Read More:
Creative Gym Social Media Post Ideas for Engaging Followers
Here are 100 creative social media post ideas for your gym or fitness center:
Post a photo of the gym early in the morning, with a caption about starting the day right.
Share a motivational quote to inspire your followers.
Highlight a member's success story.
Post a quick workout routine followers can do at home.
Share a healthy recipe.
Post a before-and-after photo of the gym.
Share a photo of a new piece of equipment.
Post about a charity event or local run the gym is sponsoring.
Share a sneak peek of a new class or program.
Post a challenge for followers to try at the gym.
Share a photo of your team of trainers.
Post a video of a trainer giving a fitness tip.
Share a photo of members enjoying a class.
Post a funny gym meme or joke.
Share a spotlight of a gym staff member.
Post a picture of a healthy meal with a recipe.
Share an inspirational fitness journey of a member.
Post a tip for proper gym etiquette.
Share an infographic about the benefits of regular exercise.
Post a step-by-step guide to a complex exercise.
Share a behind-the-scenes look at a day in the gym.
Post a throwback Thursday photo of the gym or a member.
Share a workout playlist.
Post about a special offer or promotion.
Share a tip for staying motivated.
Post a survey asking followers what class or equipment they'd like to see next.
Share a post celebrating a gym anniversary.
Post a photo of a group class in action.
Share the schedule for the week's classes.
Post a tip for recovering after a workout.
Share a photo of your clean, sanitized gym equipment.
Post a video showing the correct form for a common exercise.
Share a post about the importance of hydration.
Post a celebration of a member's birthday.
Share a quick and easy pre-workout snack recipe.
Post a video answering common fitness questions.
Share a photo of the quiet gym late at night.
Post a guide to stretching exercises.
Share a post about the importance of rest days.
Post a photo of a personal trainer session.
Share a list of the top 10 most popular classes in your gym.
Post a video of a fun warm-up routine.
Share an article about the benefits of strength training.
Post a poll asking followers their favorite time of day to workout.
Share a picture of your gym's exterior or neighborhood.
Post a video tour of your gym.
Share a post about the benefits of group fitness classes.
Post about a member reaching a significant milestone.
Share a motivational story from a personal trainer.
Post a photo of the gym set up for a special event.
Share a post about the importance of mental health alongside physical health.
Post a video of a Zumba or dance class.
Share a post about the benefits of yoga.
Post a photo of the gym's smoothie or juice bar.
Share a fitness challenge for the month.
Post a celebration of national fitness or health-related days.
Share a post about different types of workouts for different goals.
Post a member's testimonial or review.
Share a post about the benefits of a balanced diet.
Post a photo of members enjoying the gym's amenities.
Share a post about gym safety measures.
Post a fitness quiz
Share a tutorial on how to use a particular gym equipment.
Post a photo of gym members at a community event.
Share a fact about fitness or health.
Post a video of a high-intensity interval training (HIIT) workout.
Share a spotlight on a specific class or service your gym offers.
Post a photo of the gym's lobby or relaxation area.
Share a post about the importance of warm-up and cool-down exercises.
Post a list of recommended fitness books or podcasts.
Share a post about the benefits of regular sleep for recovery.
Post a photo of the gym during peak hours.
Share a video of a mindfulness or meditation session.
Post a picture of a fun, gym-related event like a marathon or sports day.
Share a post about different ways to stay active outside the gym.
Post a photo showcasing the gym's locker room facilities.
Share a post about the role of fitness in stress reduction.
Post a video of a boxing or martial arts class.
Share a list of effective exercises for people with desk jobs.
Post a photo of your gym's merchandise or apparel.
Share a post about the importance of post-workout nutrition.
Post a behind-the-scenes picture of your staff prepping for a class.
Share a post about the importance of setting realistic fitness goals.
Post a picture of a member's progress chart.
Share a video of a core-strengthening workout.
Post a photo of a specialty class like aerial yoga or aqua fitness.
Share a post about the benefits of personal training.
Post a picture of members engaging in a friendly competition.
Share a post about the importance of proper breathing during exercises.
Post a video of a family-friendly workout or class.
Share a photo of a child-friendly area or class if your gym offers it.
Post a guide to exercises suitable for seniors.
Share a post about the role of fitness in managing chronic conditions.
Post a photo of members enjoying a holiday-themed workout.
Share a post about how to incorporate fitness into a busy schedule.
Post a video of a lower body workout routine.
Share a photo of a unique aspect of your gym, like a rooftop workout area.
Post a guide to exercises that can be done while traveling.
Share a photo of a workout session happening at sunrise or sunset.
Post a call to action encouraging followers to come in for a free trial.
Hopefully these 100 gym social media post ideas have your creative juices bubbling. To grow your gym online and monetize your fitness followers, be sure to utilize the best gym management software platform from Exercise.com.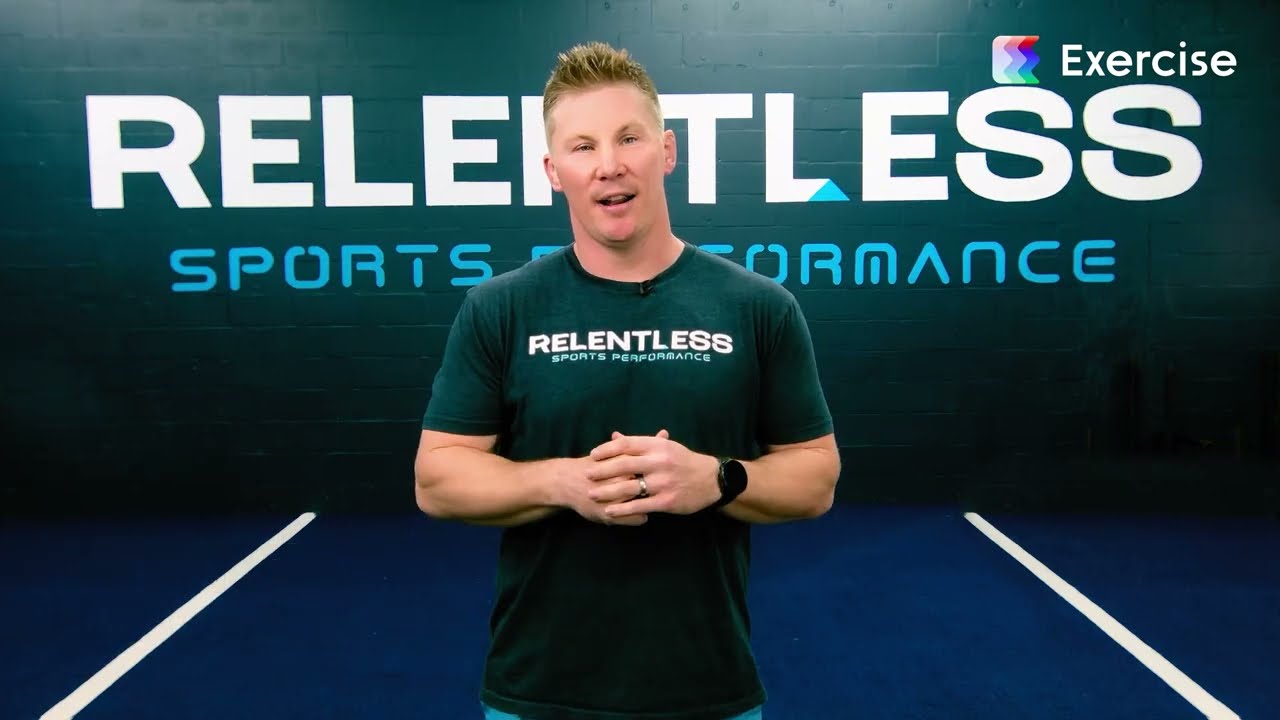 If you want to offer an elite service for the end user you need to get with the times and use elite level software that is intuitive, visually appealing, and effective. That is exactly what Exercise.com delivers to its clients.
Jimmy Myers
Owner/Trainer, Relentless Sports Performance
Read More:
The Importance of Social Media for Gyms
Learn how to boost your gym's social media presence with these 6 creative post ideas. Inspire, educate, and engage your followers for maximum impact!
In today's age of social media, it is essential for businesses to have a strong online presence. This is especially true for gyms and fitness centers, as social media can be a powerful tool for attracting new members and retaining existing ones. By utilizing platforms like Facebook, Instagram, and Twitter, gyms can reach a larger audience and showcase their services in creative ways.
In the past, word-of-mouth recommendations were the primary way that people found out about local gyms. However, with the rise of social media platforms like Facebook and Instagram, this has changed drastically. Now more than ever before, potential gym-goers are turning to these sites to research different options in their area.
By having an active social media presence, gyms can increase their visibility and reach more people who may not have otherwise known about them. They can also use these platforms to showcase their facilities and programs – giving potential members a sneak peek into what they have to offer.
Social media is also an excellent way for gyms to connect with their existing members. By posting regular updates on upcoming events or new classes, they can keep people motivated and engaged with the community – which is essential for long-term retention.
Read More:
Types of Creative Gym Social Media Post Ideas
If you're managing a gym or fitness center's social media accounts – you know just how challenging it can be to come up with fresh content ideas that engage your followers while promoting your business at the same time. That's why we've put together some creative ideas that will help you get started:
Inspirational Gym Quotes & Images
Inspiration is key when it comes to motivating people to hit the gym. Share motivational quotes and images that align with your brand messaging and evoke a positive emotional response.
This can be something as simple as a quote that says "sweat now, shine later" or an image of someone crushing their workout goals. Make sure to keep these posts upbeat and positive – you want people to feel motivated and energized when they see them.
Social media is a powerful tool for providing inspiration to followers. As a gym, you can use this to your advantage by sharing motivational quotes that encourage people to get moving.
Inspirational quotes can be used in conjunction with images of fit individuals working out, serene landscapes, or other aesthetically pleasing visuals. These posts should aim to motivate followers and encourage them to hit the gym.
Consider posting inspirational quotes like "Don't stop until you're proud" or "The only bad workout is the one that didn't happen." Pair these with images of athletes breaking a sweat or people doing yoga poses in beautiful outdoor locations. These types of posts are sure to grab attention and inspire your followers.
Highlight Success Stories from Gym Members
Showcase the success stories of members who have achieved their fitness goals through your gym's programs and services. This is not only inspiring for others but also reinforces the value of your gym's offerings.
You can do this by featuring before-and-after photos, sharing testimonials, or even creating short videos that highlight individual journeys. Make sure to get permission from members before sharing their stories on social media – respect privacy is critical.
As a gym owner, one of your main goals is likely helping people achieve their fitness goals. You can use social media as a platform for sharing success stories of members who have achieved great results through your programs and services.
Sharing these stories not only provides inspiration but also shows potential members the benefits they could gain from joining your gym. When sharing success stories, consider using before-and-after photos as well as detailed accounts of how that member was able to accomplish their goals.
Share insights into what exercises or classes they took part in, how long it took them to achieve their transformation, and any obstacles they had to overcome along the way. Being able to celebrate the achievements of others through social media is not only positive for individuals but also creates a sense of community within your gym's online presence.
Workout Tips & Tricks
Share workout tips and tricks for specific areas of the body like abs, arms, legs, etc. Also, provide useful advice on how to incorporate these exercises into daily routines in ways that benefit busy lifestyles. This type of content not only educates followers about various exercises but also positions your gym as an expert in fitness knowledge – building trust with potential customers.
Showcase Healthy Meal Options
A healthy lifestyle doesn't stop at working out; it also includes healthy eating habits. Showcase healthy meal options that complement a fitness lifestyle by highlighting menu items at your snack bar or restaurant (if applicable). You can also create visually appealing graphics featuring healthy recipes or fun food facts while promoting good nutrition habits amongst followers.
Unique Gym Classes/Programs Offered
Last but not least, highlight unique classes offered at your gym; for instance, kickboxing, aerial yoga, or any other program that sets you apart from the rest. Share behind-the-scenes footage of these classes in action and encourage followers to sign up for them. This content can inspire people to try something new and different – positioning your gym as a fun and exciting place to work out!
Engaging Your Audience
High-level overviews are an excellent way for gyms to engage with their audience on social media platforms. By posting motivational content such as inspirational quotes or success stories of previous clients on Instagram or Facebook pages relevant hashtags which can broaden the reach and engagement with new potential clients. Gyms can also engage customers by asking them to share their own fitness journeys or post their own motivational quotes.
Use social media platforms to run giveaways or contests that are geared towards athletes of all levels, promoting a positive and inclusive message. By creating content that is relatable and user-friendly, it becomes easier for the gym to build a community of enthusiastic followers who are not only excited about fitness but also want to share their journey with others.
How-To: Creating High-Level Overviews
Creating high-level overviews involves using a mix of text, images and videos that showcases the benefits of being active as well as what sets your gym apart from others. Posts should be varied in content but remain consistent in messaging.
This can be achieved by establishing different themes for posts such as "Motivation Mondays" where inspirational quotes are shared, "Transformation Tuesdays" where success stories are posted or "Fitness Fridays" where tips on nutrition and exercise are featured. Make sure that you have permission from any members whose stories you want to share before posting on social media!
By sharing captivating client testimonials along with before-and-after photos, gyms can create an engaging narrative around how they help people transform their bodies and mindsets. It's important to remember that these high-level overviews should not only highlight physical transformations but also improvements in mental health, confidence levels, overall wellbeing leading towards an improved lifestyle.
Stand Out from Similar Gyms
Highlighting the unique features of your gym is crucial when looking at creating high-level overviews. Share information about specialized classes or programs offered at your location which other gyms may not offer – this could be anything from aerial yoga classes to on-site nutritionists. Make sure to emphasize what makes these events unique; emphasize the challenges participants will face and how they will be pushed out of their comfort zones.
This type of content will attract new clients who want to improve their fitness and are seeking something different than what other gyms offer. Customers love being able to see what makes a gym unique, so don't be afraid to showcase everything that sets you apart!
Share workout tips and tricks for specific areas of the body (e.g. abs, arms, legs)
When it comes to working out, sometimes it helps to have a targeted approach. After all, if you want a specific area of your body to look a certain way, you need to focus on exercises that will help you achieve those goals. For example, if you're looking to tone your abs and maybe even get that coveted six-pack, try incorporating exercises like crunches, planks, and Russian twists into your workout routine.
These exercises are great for targeting the core muscles and building strength in that area. For toned arms that look great in sleeveless tops or dresses, consider incorporating bicep curls and tricep extensions into your routine.
These exercises can be done with weights or resistance bands and help build up the muscles in your upper arms. And for those looking for toned legs, squats and lunges are often go-to options – they work to build strength in the glutes (aka butt), quads (thighs), and hamstrings (back of thighs).
Showcase healthy meal options that complement a fitness lifestyle
Eating right is just as important as exercising when it comes to achieving fitness goals – after all, you can't out-exercise a bad diet! That's why many gyms offer nutrition guidance as part of their services. But even if your gym doesn't offer nutrition coaching specifically, you can still use social media to share some healthy meal ideas with your followers.
Consider sharing recipes for high-protein meals like grilled chicken or fish with veggies on the side; these types of meals are great for post-workout recovery since protein helps repair muscle tissue. Another idea is sharing quick-and-easy breakfast options like overnight oats or smoothie bowls that can be prepped ahead of time and enjoyed on-the-go.
Highlight unique classes or programs offered at your gym (e.g. aerial yoga, kickboxing)
One thing that can really set your gym apart from others is the variety of classes and programs you offer. After all, not everyone enjoys the same type of workout – some people prefer lifting weights while others might be more into dance-based fitness classes.
By showcasing unique offerings on social media, you can attract new members who are looking for something different. Some examples of unique classes or programs include aerial yoga, which is a combination of traditional yoga poses and acrobatics performed in a hammock-like apparatus; or kickboxing, which is a high-energy workout that combines martial arts moves with cardio exercises.
Other options might include dance-based fitness classes like Zumba or barre workouts that incorporate elements of ballet. By highlighting these unique offerings on social media, you can give potential members a taste of what they can expect when they join – and maybe even convince them to give your gym a try!
Overall, there are so many creative ideas for gym social media posts that go beyond just sharing selfies at the gym. By incorporating targeted workout tips and healthy meal ideas as well as showcasing unique classes and programs offered at your gym, you can attract new members and keep existing ones engaged and motivated in their fitness journeys.
Choosing Good CTAs for Your Gym Social Media Posts
At the end of every post, it is important to include a call-to-action (CTA) that encourages followers to engage with your gym on social media.
One effective CTA is to encourage followers to share their own fitness journeys using a specific hashtag. This creates a sense of community and allows your followers to connect with one another over shared interests and goals.
To make this CTA more effective, consider offering incentives for using the hashtag such as featuring their posts on your gym's social media accounts or hosting a contest for the best transformation story. These incentives can motivate more people to participate and share their stories.
Another effective way to encourage engagement through CTAs is by offering promotions or discount codes for new members who sign up through social media.
Offer Gym Promotion Offers or Gym Discount Codes
By offering exclusive discounts or promotions through social media, you can incentivize potential new members to join your gym. One way to do this is by creating a limited-time discount code that can be used when signing up online or in-person at the gym.
Consider promoting this offer across all of your social media platforms and email newsletters, as well as on your website and in any print marketing materials. It is important to communicate the value of this promotion clearly so that potential members understand what they stand to gain by joining now rather than later.
To make this promotion even more appealing, try partnering with other local businesses such as healthy restaurants or athletic apparel stores for additional discounts or prizes for new members who sign up during the promotion period.
Read More: Best Gym Website Builder Software
How do I promote my gym on social media?
Promoting your gym on social media involves a combination of strategic planning and creativity. Start by identifying your target audience and create content that appeals to them. This can be workout tips, success stories, behind-the-scenes videos, or motivational quotes. Engage with your audience by responding to comments and messages, and encourage user-generated content by creating gym-related hashtags or hosting social media contests. Paid advertising is also an option to reach a wider audience. Most importantly, be consistent in posting and authentic in your messaging.
What do you write in a fitness post?
A fitness post should be informative, inspiring, and engaging. It could contain practical advice such as workout tips, nutritional guides, or proper exercise techniques. You might also include success stories or progress updates from your gym members to motivate others. Don't forget to add a call-to-action, like encouraging readers to try a workout or join a class, and use relevant hashtags to increase visibility. Remember, the aim is to provide value and promote a healthy lifestyle.
How often should a gym post on social media?
The frequency of your social media posts can depend on the platform and your audience's preferences. However, a general guideline is to post at least once per day on platforms like Instagram and Facebook, and several times a day on Twitter. Consistency is key, so it's better to maintain a regular posting schedule that fits your capacity to create quality content. Remember, engagement matters more than frequency, so always prioritize quality over quantity.
What is a good gym quote?
There are many motivational gym quotes that can inspire your followers, but here's one classic: "The only bad workout is the one that didn't happen." This quote is a great reminder that showing up and putting in effort is the most important step towards achieving fitness goals. You can share quotes like this to motivate your followers to keep going, even when they don't feel like working out.
How do I promote my gym on Instagram?
Promoting your gym on Instagram can be done through regular posts, Stories, and IGTV videos. Share high-quality images and videos of your gym, members, trainers, classes, and events. Use Instagram Stories for quick updates, behind-the-scenes content, or to highlight customer testimonials. IGTV is great for longer workout videos or tutorials. Make use of relevant hashtags and location tagging to increase discoverability. Consider collaborating with fitness influencers and running paid ads to reach a wider audience.
How do I promote my gym on Facebook?
To promote your gym on Facebook, create a business page and fill out all the information about your gym. Regularly post engaging content like videos, blog posts, member testimonials, and event announcements. Facebook Live is a great tool for streaming workouts or Q&A sessions. Consider using Facebook Groups to build a community around your gym. You can also use Facebook Ads to target potential members in your local area.
How do I promote my gym on TikTok?
On TikTok, creativity and authenticity rule. Create engaging, fun, and informative short videos about your gym. This could be workout tips, challenges, transformations, or behind-the-scenes footage. Use trending songs and participate in popular challenges to increase your visibility. Engage with your followers by replying to their comments and collaborate with influencers or other local businesses to expand your reach.
How do I promote my gym on YouTube?
On YouTube, you can create and share a variety of longer-form video content to promote your gym. This could include workout tutorials, fitness tips, guided workouts, interviews with trainers or members, gym tours, and member testimonials. Optimize your videos with SEO-friendly titles, descriptions, and tags. Encourage viewers to like, share, and subscribe to your channel.
How often should a gym post on Instagram?
For Instagram, it's typically recommended to post at least once per day. This ensures that your audience consistently sees your content, and helps to maintain engagement levels. However, quality should always come before quantity. It's better to make fewer posts of high-quality content that your audience will engage with than to post frequently with less valuable content. Don't forget to also utilize Instagram Stories daily to keep your followers engaged and updated.
How often should a gym post on Facebook?
On Facebook, you might aim to post once or twice per day. Like Instagram, maintaining a consistent posting schedule is important. However, because the Facebook algorithm favors posts that stimulate engagement, the focus should be on creating high-quality content that encourages likes, comments, and shares. Facebook Live sessions or interactive posts like polls can also be a good way to increase engagement.
How often should a gym post on TikTok?
TikTok is a platform where frequency and timing can significantly impact visibility. Most successful creators on TikTok post multiple times a day—often two to five times. However, each post should still offer value or entertainment to your audience. Regularly engaging with comments and participating in trends can also help to increase your visibility on the platform.
How often should a gym post on YouTube?
YouTube doesn't require as frequent posting as other platforms. One to two videos per week is a common practice. Since creating a YouTube video often requires more time and resources, it's especially important to focus on providing high-quality content. Regularly scheduled content (like a weekly workout video or monthly Q&A) can help keep your audience engaged and coming back for more. Remember to engage with your audience through the comments section to foster community.
Growing Your Gym Business Online
Utilizing social media as a tool for promoting gyms is essential in today's digital age. With the creative post ideas discussed in this article combined with consistent engagement with followers on these platforms, gym owners can build a strong online presence that will ultimately lead to business growth and success!
But beyond social media, an effective gym also requires top-notch gym management software. Whether you're managing in-person workouts, online classes, or a hybrid of both, you need a reliable system to handle it all smoothly. That's where Exercise.com comes in.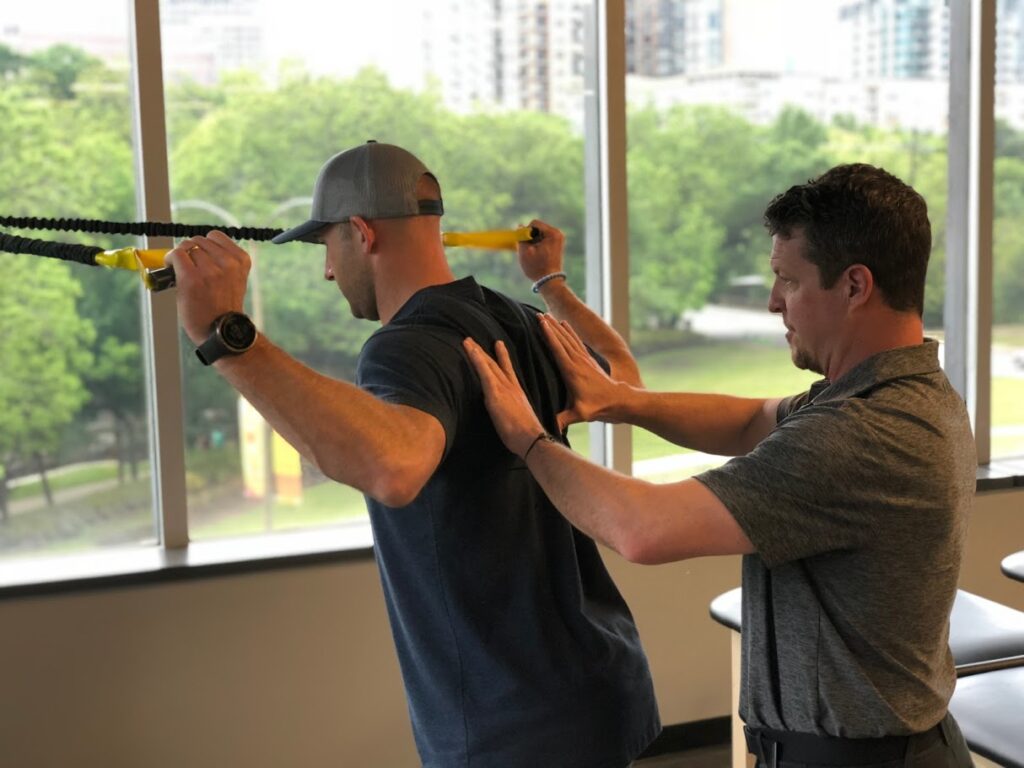 "Working with Exercise.com and their team has been an amazing experience and a dream come true in terms of accomplishing a vision! Their workout technology has helped us effectively engage our community, and I highly recommend Exercise.com to grow your business!"
Andrew Banner
Co-Founder, AMPD Golf Performance
Exercise.com is a comprehensive gym management software that streamlines everything from scheduling to member management, from workout creation to progress tracking. It offers a seamless way for your members to book classes, track their workouts, and stay connected with your gym – whether they're in the building or at home. It's a powerful tool that enhances the gym experience for everyone involved, making it an essential component of successful gym management.