100 Personal Training Package Name Ideas
Read our big list of personal training package name ideas to find the perfect name to attract and retain clients. Whether you're launching a new fitness business or rebranding your existing personal training services, choosing the right package name is crucial for marketing success. From common names like 'Gold Package' and 'Premium Plan,' to creative and unique options like 'VortexVigor' and 'LunarLift,' our comprehensive list offers something for every branding style. Discover names that evoke luxury, excitement, or even humor, and set your personal training offerings apart in a crowded fitness market. With 100 options to choose from, you're sure to find a name that resonates with your target clientele and complements your personal training philosophy.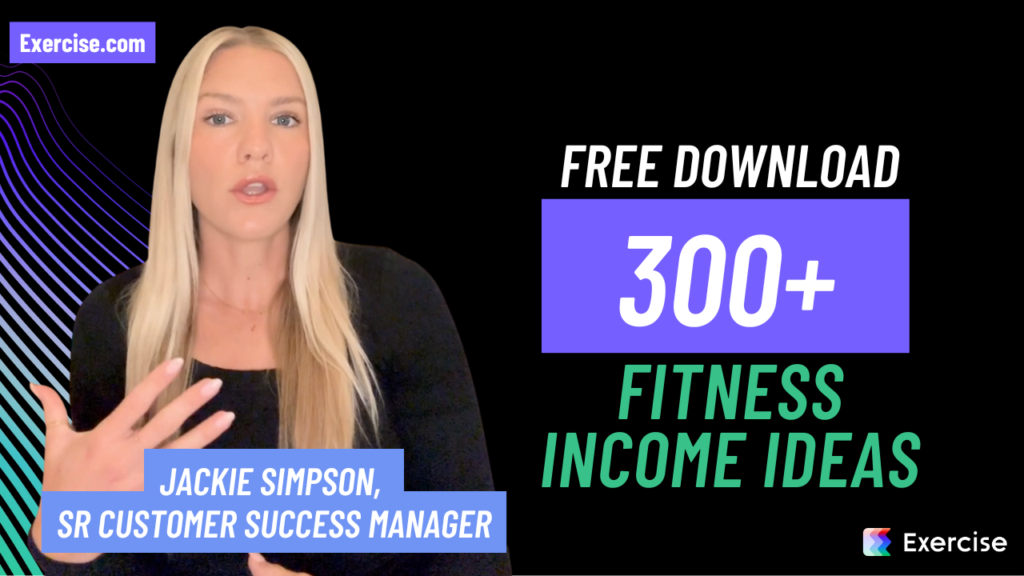 Are you a personal trainer looking to create unique and enticing names for your training packages? If so, you've come to the right place! In this article, we will delve into the world of personal training package names and explore why they truly matter. Join us as we uncover the key factors to consider, discuss creative ideas for naming, and even provide tips on testing the effectiveness of different name options. So if you're looking for creative and catchy names for your personal training packages, then this article provides a list of unique and inspiring ideas to help you stand out in the fitness industry and attract more clients.
And, of course, you can learn how to start a fitness business or open a gym and then with the Exercise.com platform easily run your entire fitness business with your own custom branded fitness apps. Be sure to check out the best gym management software and the best personal training software to make money selling workouts online, browse through and create your own personal training workout templates, pick up some personal training marketing ideas to learn how to make money from fitness, and much more.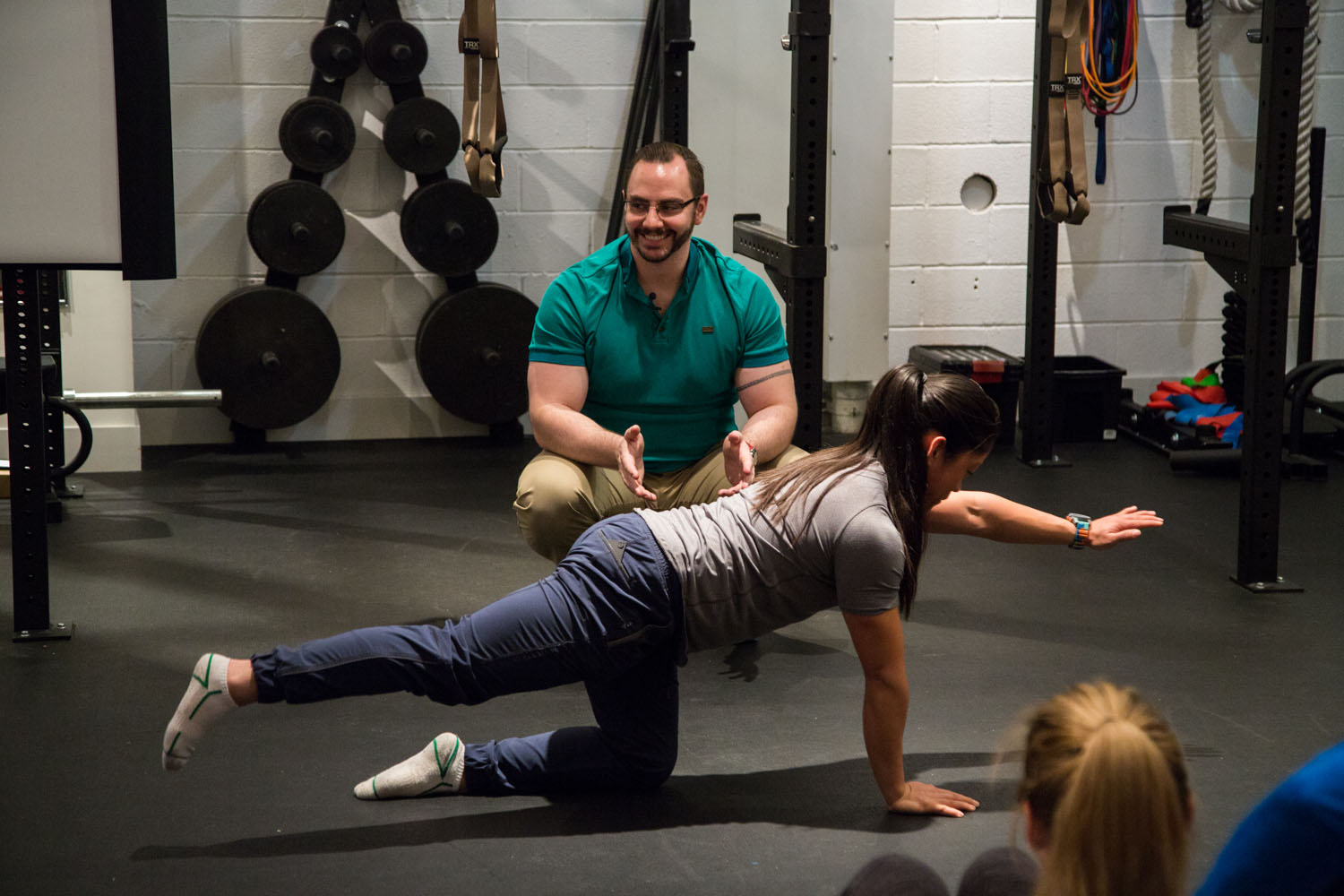 "Developing an easy intake system with my apps and ways to scale the delivery of workouts has been huge. Working with 20-30 individuals who each have specific goals and restrictions can be challenging, but your platform makes it easy to organize everyone's programs and put a plan together that will get them the best results possible. The simple, effective tools help expand and simplify my coaching process."
Dean Somerset
Owner, Somerset Fitness
Big List of Personal Training Package Name Ideas
Choosing the right name for your personal training packages can make a big difference in attracting clients. A catchy, creative, or unique name can help your packages stand out in a crowded market. Here's a list of 100 personal training package name ideas, divided into different categories to suit various branding styles.
Most Common Personal Training Package Name Ideas
These are the tried-and-true names that are commonly used in the fitness industry. They are straightforward and easily understood by potential clients.
Basic Plan
Standard Plan
Premium Plan
Gold Package
Silver Package
Bronze Package
Platinum Plan
VIP Package
Elite Plan
Starter Package
Advanced Plan
Pro Package
Ultimate Package
Beginner's Bundle
Monthly Membership
Quarterly Plan
Annual Membership
6-Month Plan
10-Session Package
20-Session Bundle
Creative Personal Training Package Name Ideas
Get creative with names that evoke a sense of excitement, luxury, or uniqueness. These names are memorable and can add a touch of flair to your offerings.
Fitness Fusion
Total Transformation
Body Reboot
Sweat Success
Power Pulse
Peak Performance
Wellness Wave
Muscle Maven
Flex Fundamentals
Burn & Build
Iron Ascent
Zenith Zone
Vitality Voyage
Grit & Grind
Adrenaline Advantage
Thrive Tribe
ZenBalance
Train & Gain
Metabolic Marvel
Lean Machine
Funny Personal Training Package Name Ideas
Inject some humor into your brand with these funny and light-hearted package names. They can make your services feel more approachable and enjoyable.
Flab-U-Less
Muffin-Top Melter
Couch Potato Crusher
Chunk to Hunk
Gym Rat Pack
Squat Goals
Cardio Kingpin
Weights & Cakes
Beast Feast
No Pain, No Gainz
Swole Patrol
Gluteus Maxed-Out
The Sweat Society
Calorie Killers
The Love-Handle Losers
Buff & Bluff
Lard to Hard
Heavy Lifter, Light Eater
Exercise Excuse Eliminator
The Fit Hits the Fan
Unique Personal Training Package Name Ideas
If you want to truly stand out, consider these unique names that are less common but highly memorable.
EmpowerMint
IgnitePact
CoreQuest
NirvanaKnockout
TranquilTransform
NovaNourish
GalvanizeGlow
AetherAthlete
CelestialSweat
QuantumQuench
RadiantRumble
EtherealEndurance
SereneSprint
LuminousLift
ZenithZen
EclipticEnergize
NebulaNourish
CosmicCrunch
InfinityIgnite
PinnaclePulse
Feel free to mix and match these ideas or use them as inspiration to come up with your own unique personal training package names. A well-chosen name can help convey the value and uniqueness of your offerings, attracting more clients and setting you apart from the competition.
Clever Personal Training Package Ideas
Here are 20 more clever personal training package name ideas to round out the list:
StellarStrength
SolarSweat
AbyssAscend
ZenZephyr
HorizonHustle
EthosElevate
PulsarPower
VortexVigor
OdysseyOptimize
ZenonZest
CelestiaCore
GalaxGrit
TerraTone
CosmicCore
LunarLift
AstralAthlete
PhoenixFlex
PolarisPump
ConstellationCondition
EclipseEndure
With these additional unique names, you have a comprehensive list of 100 personal training package name ideas to choose from. Whether you're looking for something common, creative, funny, or unique, there's a name on this list for every style of personal training package.
Read More:
Guide to Personal Training Packages and Special Offers
In the competitive field of personal training, creating attractive and effective training packages and special offers is crucial for attracting and retaining clients. This article delves into various aspects of personal training packages, from pricing structures to themes and special offers, aiming to give you comprehensive insights and actionable ideas. With the right strategies and tools like Exercise.com, you can create and sell personal training packages that stand out both online and in-person.
Personal Training Package Pricing Structures
Summary
Selecting the right pricing structure is vital for the success of your personal training business. The price should not only reflect the value you provide but also fit within the budget constraints of your target clientele.
Ideas and Examples
Flat-rate Pricing: Charge a fixed rate for a set number of sessions.
Example: 10 sessions for $500.
Tiered Pricing: Offer different pricing levels based on the features or duration of the package.
Example: Basic, Intermediate, and Advanced Packages priced at $200, $400, and $600 respectively.
Membership-based Pricing: Charge clients a monthly fee for a specific number of sessions.
Example: $100/month for four sessions.
Pay-as-you-go Pricing: Allow clients to pay per session.
Example: $60 per session.
Package Add-ons: Offer additional services at extra costs, like nutritional plans or online consultations.
Example: $50 for a personalized meal plan.
How Exercise.com Can Help: With Exercise.com, you can effortlessly set up various pricing structures and even offer online payments for your training packages.
Themes for Personal Training Packages
Summary
Themed packages can make your offerings more intriguing and relatable to potential clients. They add a layer of excitement and specificity that generic packages might lack.
Ideas and Examples
Weight Loss Warriors: Aimed at clients who want to shed pounds.
Muscle Building Masters: For those focused on gaining muscle mass.
Wedding Workout: Designed for brides and grooms preparing for their big day.
Senior Strength: Tailored for older adults aiming to improve their mobility and strength.
Post-Pregnancy Comeback: Geared towards new mothers looking to regain their pre-pregnancy fitness levels.
Special Offer Ideas For New Clients
Summary
Special offers for new clients act as incentives that can encourage people to take the plunge and start training with you. These offers should be tempting enough to convert potential clients but still profitable for your business.
Ideas and Examples
First Session Free: Allows clients to try before they buy.
Discount on First Package: Offer 20% off on the first package purchased.
Complimentary Assessment: Provide a free fitness and nutritional assessment.
Starter Kit: Include a branded water bottle, towel, or other merchandise.
How Exercise.com Can Help: Use Exercise.com to easily set up and manage special offers, track new client sign-ups, and automate the distribution of promotional materials.
Special Offer Ideas For Existing Clients
Summary
Retaining existing clients is just as important as acquiring new ones. Special offers can act as a 'thank you' for their loyalty and encourage them to continue training with you.
Ideas and Examples
Loyalty Discounts: Offer a discount after a set number of sessions or months.
Refer a Friend Bonus: Give existing clients a free session or discount for every new client they refer.
Anniversary Offers: Celebrate the anniversary of your client's signup with a special offer.
Bulk Buy Savings: Offer a discount for purchasing multiple sessions upfront.
Tips For Creating A Personal Training Offer
Summary
Creating a personal training offer is not just about the financial aspect; it's also about building a package that provides value to your clients. A well-constructed offer addresses the client's needs and goals while being financially feasible for you.
Ideas and Examples
Understand Your Audience: Tailor your offer according to the needs and budget of your target clientele.
Be Transparent: Clearly outline what the package includes and any additional costs.
Time-Limited Offers: Create a sense of urgency with offers available for a limited period.
Value Addition: Always emphasize the value you bring to the table.
Where To Promote Your Personal Training Special Offers
Summary
Once you've created attractive personal training packages and special offers, the next step is effective promotion. The platforms you choose for promotion should align with where your potential and existing clients spend their time.
Ideas and Examples
Social Media: Use platforms like Instagram, Facebook, and Twitter for wider reach.
Email Newsletters: Send special offers directly to your clients' inboxes.
Local Partnerships: Collaborate with local businesses to promote your services.
Your Own Website: Showcase your offers on a dedicated page or as a pop-up.
How Exercise.com Can Help: Exercise.com integrates with various marketing tools and platforms, allowing you to efficiently promote your special offers across multiple channels.
By combining compelling packages, special offers, and effective promotion, you can attract a wider range of clients and increase your business's profitability. Exercise.com can be a valuable ally in this endeavor, offering a range of features to help you create, manage, and sell your personal training packages.
Why Personal Training Package Names Matter
Before we dive into the details, let's first understand why personal training package names hold such significance. Imagine yourself as a potential client scrolling through various fitness offerings. Which package names would catch your attention? It's those that are memorable, evoke curiosity, and spur emotions. Therefore, investing time and effort into naming your personal training packages can greatly impact how potential clients perceive your services.
Not only do well-crafted package names catch the attention of potential clients, but they also provide a glimpse into the unique benefits and features of your personal training services. A creative and descriptive package name can convey the specific goals, target audience, or specialized techniques that set your training apart from others in the industry. By choosing names that align with your brand and highlight the value you offer, you can effectively communicate the essence of your services and attract clients who resonate with your approach.
The Importance of a Catchy and Memorable Name for Your Personal Training Packages
A catchy and memorable name can make a world of difference when it comes to attracting clients. Think of names that stick in your mind, creating a lasting impression. By creating such names for your personal training packages, you will make it easier for potential clients to recall and recommend your services to others.
Moreover, a catchy name gives your packages a unique identity that sets them apart from competitors. In the highly saturated fitness market, having unique and memorable names can greatly contribute to your business's success by drawing attention and sparking interest.
Additionally, a catchy and memorable name can also help establish your brand and create a sense of professionalism. When potential clients see a well-thought-out and creative name for your personal training packages, it conveys that you are dedicated to providing high-quality services. This can instill trust and confidence in your target audience, making them more likely to choose your packages over those with generic or uninspiring names.
How to Choose the Perfect Name for Your Personal Training Packages
Choosing the perfect name for your personal training packages requires careful considerations. Start by brainstorming key words and phrases that reflect the essence of your services. Think about the benefits clients will gain from your packages and the emotions you want to evoke. Combine these elements to form powerful and alluring names.
Once you have a list of potential names, test them out with your target audience. Conduct surveys or focus groups to gather feedback and see which names resonate the most. Consider their preferences and opinions, as they are the ones who will ultimately be purchasing your packages.
Additionally, it's important to ensure that the name you choose is unique and not already being used by another personal trainer or fitness business. Conduct a thorough search online and in local directories to avoid any potential legal issues or confusion among customers.
Key Factors to Consider When Naming Your Personal Training Packages
When naming your personal training packages, there are several key factors to consider. First and foremost is relevance. Ensure that the name aligns with what your packages offer and the fitness goals they aim to achieve. A name that accurately reflects what your packages deliver will resonate more with potential clients.
Additionally, consider the level of specificity. While a general name may appeal to a broader audience, a more specific name can attract individuals looking for tailored solutions. For example, instead of naming a package "Weight Loss Program," opt for "Transformative Weight Loss Journey."
Finally, keep in mind the length and simplicity of the name. While it's essential to be descriptive, overly long or complicated names may become cumbersome and easily forgotten. Strive for a balance between clarity and brevity.
Another important factor to consider when naming your personal training packages is differentiation. In a competitive market, it's crucial to stand out from the crowd. Choose names that are unique and memorable, setting your packages apart from others in the industry. This can help attract attention and generate interest among potential clients.
Furthermore, think about the target audience for your personal training packages. Consider their demographics, interests, and preferences. Tailoring the names to resonate with your specific target market can make your packages more appealing and increase the likelihood of attracting the right clients. For example, if your target audience is primarily busy professionals, you may want to use names that emphasize efficiency and time-saving benefits.
Creative Ideas for Naming Your Personal Training Packages
If you're searching for creative ideas to name your personal training packages, we've got you covered. Consider using action words that convey energy and motivation, such as "Revitalize," "Ignite," or "Elevate." Play around with alliterations, like "Fit and Fabulous" or "Muscle Mastery." You can also draw inspiration from nature, using names like "Zen Garden Fitness" or "Wilderness Wellness."
Another approach to naming your personal training packages is to incorporate specific fitness goals or target areas. For example, you could have a package called "Core Crusher" that focuses on strengthening the abdominal muscles, or "Endurance Elite" for clients looking to improve their stamina.
Additionally, consider incorporating your own unique brand or personal touch into the package names. This could involve using your name or initials, such as "Smith's Sculpting Sessions" or "JL Fitness Fusion." By personalizing the names, you can create a stronger connection with your clients and make your packages stand out.
Tips for Creating Unique and Engaging Names for Your Personal Training Packages
Creating unique and engaging names for your personal training packages can be a fun and exciting process. Here are some tips to help you along the way:
1. Know your target audience: Understand your clients' preferences and what resonates with them the most.
2. Utilize storytelling: Craft names that tell a story and evoke emotions, creating a deeper connection with potential clients.
3. Incorporate humor: Injecting a touch of humor or wit into your package names can make them more memorable and enjoyable.
4. Use evocative language: Employ powerful and descriptive words that vividly convey the benefits and experiences your packages offer.
5. Get feedback: Don't hesitate to seek input from your current clients or conduct market research to gauge the effectiveness of different name options.
6. Consider your brand identity: Ensure that the names you choose align with your personal training brand and the image you want to portray to your clients.
The Power of Branding: How Your Personal Training Package Names Reflect Your Business Identity
Your personal training package names play a crucial role in showcasing your business identity. They serve as a reflection of your brand values, mission, and unique offering. When considering names, ask yourself: What do I want my brand to represent? How can I differentiate myself from competitors? By aligning your package names with your business identity, you create a cohesive and authentic brand experience for your clients.
Furthermore, carefully chosen package names can also help attract your target audience. For example, if your personal training business focuses on weight loss, you might consider naming your packages "Slim & Trim" or "Fit & Fabulous." These names not only convey the purpose of the packages but also appeal to individuals who are specifically looking to lose weight.
Using Descriptive and Specific Words in Your Personal Training Package Names for Better SEO
While catchy and creative names are vital, it's equally important to consider search engine optimization (SEO) when naming your personal training packages. Incorporating relevant keywords and phrases can enhance your online visibility and attract potential clients through organic search results. For example, if you specialize in high-intensity interval training, consider including it in your package names to increase the chances of your offerings appearing in search engine results.
Read More:
Finding Inspiration for Personal Training Package Names from Fitness Industry Trends
Staying up to date with fitness industry trends can provide valuable inspiration for naming your personal training packages. Monitor industry publications, follow influential fitness personalities on social media, and attend industry conferences or events. By incorporating trendy or buzzworthy terms into your package names, you show potential clients that you are aware of the latest fitness advancements and tailor your services accordingly.
Incorporating Target Audience Preferences in Your Personal Training Package Names
Your target audience's preferences should be at the forefront when naming your personal training packages. Conduct thorough market research to understand their interests, aspirations, and the language they resonate with. For example, if your target audience consists of busy professionals, consider names that convey efficiency and time optimization, such as "Quick Fit Lifestyle" or "Express Fitness Solutions."
Crafting Memorable and Relevant Names That Highlight the Benefits of your Personal Training Packages
Highlighting the benefits your personal training packages offer is crucial in attracting potential clients. Craft names that emphasize specific advantages, such as increased strength, improved flexibility, or enhanced mental well-being. For instance, instead of a generic name like "Fitness Program," opt for "Strength Unleashed: A Journey to Power and Confidence."
How to Test the Effectiveness of Different Name Options for Your Personal Training Packages
Once you have brainstormed a list of potential names, it's essential to test their effectiveness. Obtain feedback from your target audience or conduct surveys to assess which names resonate the most. Additionally, consider performing A/B testing by using different names for similar packages and analyzing client engagement and conversion rates. This way, you can make informed decisions based on concrete data.
Common Mistakes to Avoid When Naming Your Personal Training Packages
Avoiding common naming mistakes can help you create more effective and appealing personal training package names. Steer clear of names that are too generic or cliché, as they can easily get lost among your competitors. Similarly, avoid names that are too similar to existing brands or trademarked terms to prevent confusion or legal issues.
Another mistake to avoid is neglecting to consider international appeal. If you plan to expand your business globally, ensure that your names are easily translatable and culturally appropriate in different regions.
Leveraging Emotional Appeal in the Naming Process of your Personal Training Packages
Emotions play a significant role in decision-making, including the selection of personal training packages. Leverage emotional appeal in your naming process by focusing on the feelings and experiences clients can expect. For example, names like "Energize Your Life" or "Empowerment Through Fitness" evoke positive emotions and make potential clients envision the transformations they will undergo.
Analyzing Competitor's Package Names to Stand Out in the Market
Conducting competitor analysis is a crucial step in standing out in the market. Take the time to research and analyze your competitors' package names. Identify any gaps or naming conventions that you can leverage for differentiation. By positioning your package names as unique and innovative, you can attract clients who are tired of the same old offerings.
The Role of Language and Wordplay in Creating Memorable Personal Training Package Names
Language and wordplay can elevate your personal training package names to a whole new level. Play with puns, alliterations, or rhymes to make your names more memorable and enjoyable. However, ensure that the wordplay aligns with your brand and the image you want to project. Done right, it can create a lasting impact on potential clients.
Exploring Different Naming Techniques to Find the Perfect Fit for Your Personal Training Packages
Exploring different naming techniques offers a plethora of options to find the perfect fit for your personal training packages. You can consider descriptive names that clearly communicate the purpose of your packages, such as "Total Body Transformation." Alternatively, you could opt for abstract names that encourage curiosity and intrigue, like "Quantum Fitness Experience." Don't be afraid to mix and match techniques to create unique and captivating names.
As you embark on the journey of naming your personal training packages, remember that the process should be a reflection of your creativity, passion, and commitment to helping clients achieve their fitness goals. By considering these essential factors, using creative ideas, and testing the effectiveness of different options, you'll be well on your way to creating enticing names that truly stand out in the competitive fitness market.
How do you name a fitness package?
When naming a fitness package, aim for a name that is descriptive, catchy, and reflects the package's goals. For example, "Summer Shred Challenge" or "12-Week Transformation Package."
What should be included in a personal training package?
A personal training package should include a set number of sessions, an initial assessment, a customized workout plan, nutritional guidance, and ongoing support.
How do I design personal training packages?
Consider your target audience, their goals, and the value you can provide. Decide on the number of sessions, duration, and any add-ons like meal plans or online support.
How much should a 12-week fitness program cost?
The cost can vary based on location, trainer's experience, and what's included. Prices could range from $300 to $2,000 or more for the entire package.
What are the 4 components of a personal training package?
Typically, a package would include: 1) Initial Consultation and Assessment 2) Customized Workout Plans 3) Nutritional Guidance 4) Ongoing Support and Monitoring.
How do I invoice as a personal trainer?
Use invoicing software or templates that allow you to itemize services, include payment terms, and track payments.
Do personal trainers create workout plans?
Yes, creating customized workout plans is a key part of a personal trainer's role.
How do I write a personal trainer contract?
Include details like the number of sessions, cost, payment terms, cancellation policy, and confidentiality agreement.
How do I promote my personal training online?
Utilize social media platforms, share client testimonials, offer free tips or short workout videos, and consider paid advertising to target your audience.
How much should I charge clients for personal training?
The rate can vary widely based on your location, experience, and services provided. Research competitors and consider your costs to set a reasonable price.
How can I sell more personal training packages?
Offer special promotions, bundle services, ask for referrals, and showcase client success stories to build credibility.
Why are personal trainers so expensive?
Personal trainers invest in education, certifications, equipment, and spend time developing customized plans for their clients. Their fees reflect this investment.
How do you price a fitness program?
Consider your costs, the market rate, and the value you're providing. Then set a competitive yet profitable price point.
How do I sell a personal training program?
Build a strong online presence, offer free trials or discounted sessions, use social proof through testimonials, and provide multiple payment options.
How much should a workout plan cost?
Prices can range from $50 for a basic plan to several hundred dollars for comprehensive, custom programs.
How can Exercise.com help me create and sell workout plans, packages, and sessions?
Exercise.com allows you to streamline your fitness business, from creating custom workout plans to selling them through your branded app. The platform also offers invoicing features, allowing you to easily manage payments. It enables you to provide a seamless experience to your clients, making it easier to sell more packages and sessions. Book a demo to find out more about how Exercise.com can help elevate your fitness business.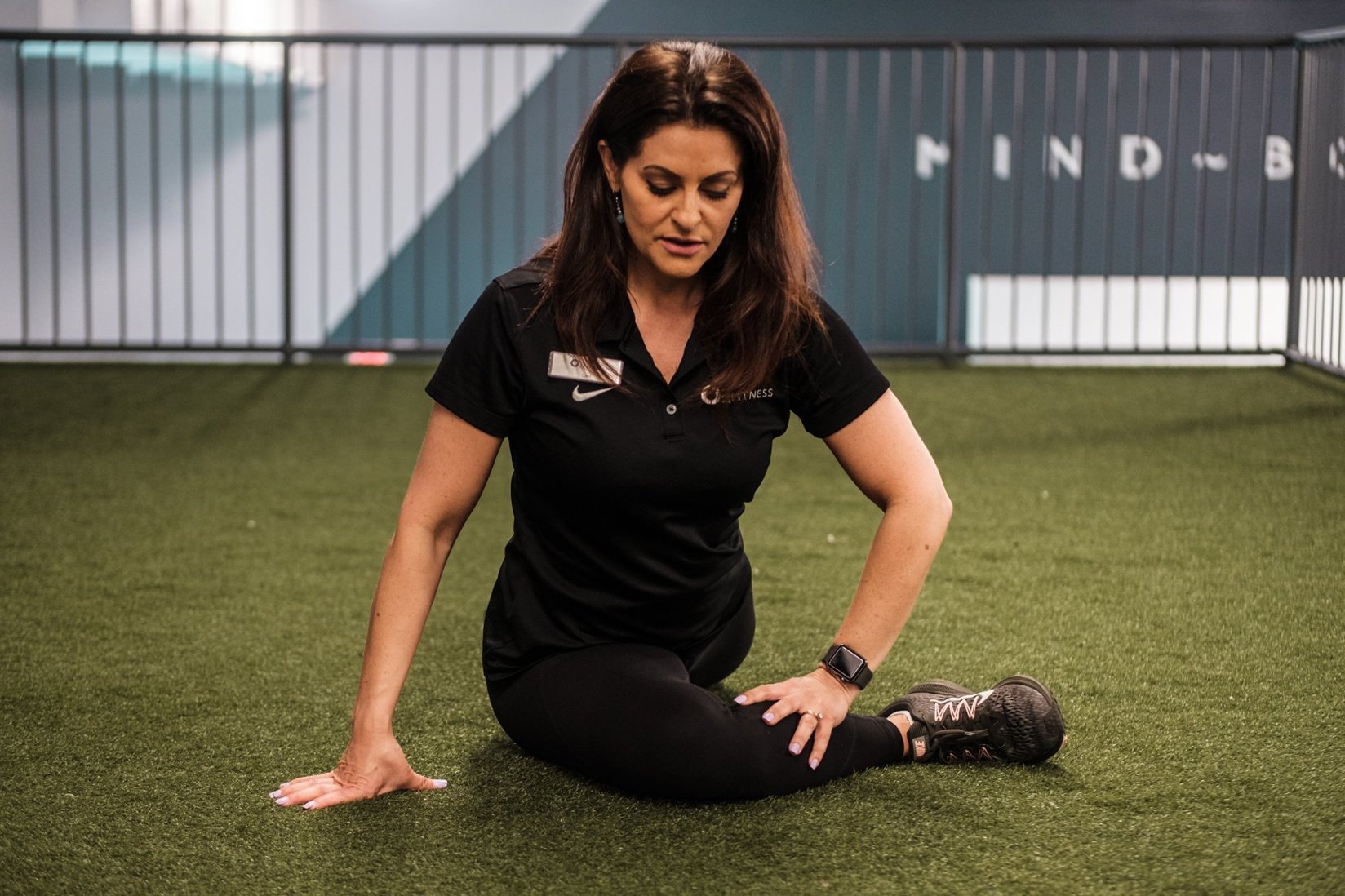 Excellent choice for my business! I tried nearly all the "major" platforms and found Exercise.com to be the most intuitive.
Lani Hudgins
Certified Personal Trainer & Nutrition Coach
Tyler Spraul
is the director of UX and the head trainer for Exercise.com. He has his Bachelor of Science degree in pre-medicine and is an NSCA-Certified Strength and Conditioning Specialist® (CSCS®). He is a former All-American soccer player and still coaches soccer today. In his free time, he enjoys reading, learning, and living the dad life.