30+ New Years Gym Promotion Ideas
Read through this big list of creative New Year's gym promotion ideas so that you can kickstart the New Year with a new revenue record for your gym. The start of a new year is always a great opportunity to attract new customers to your gym. And what better way to do it than with a creative and effective New Year's gym promotion?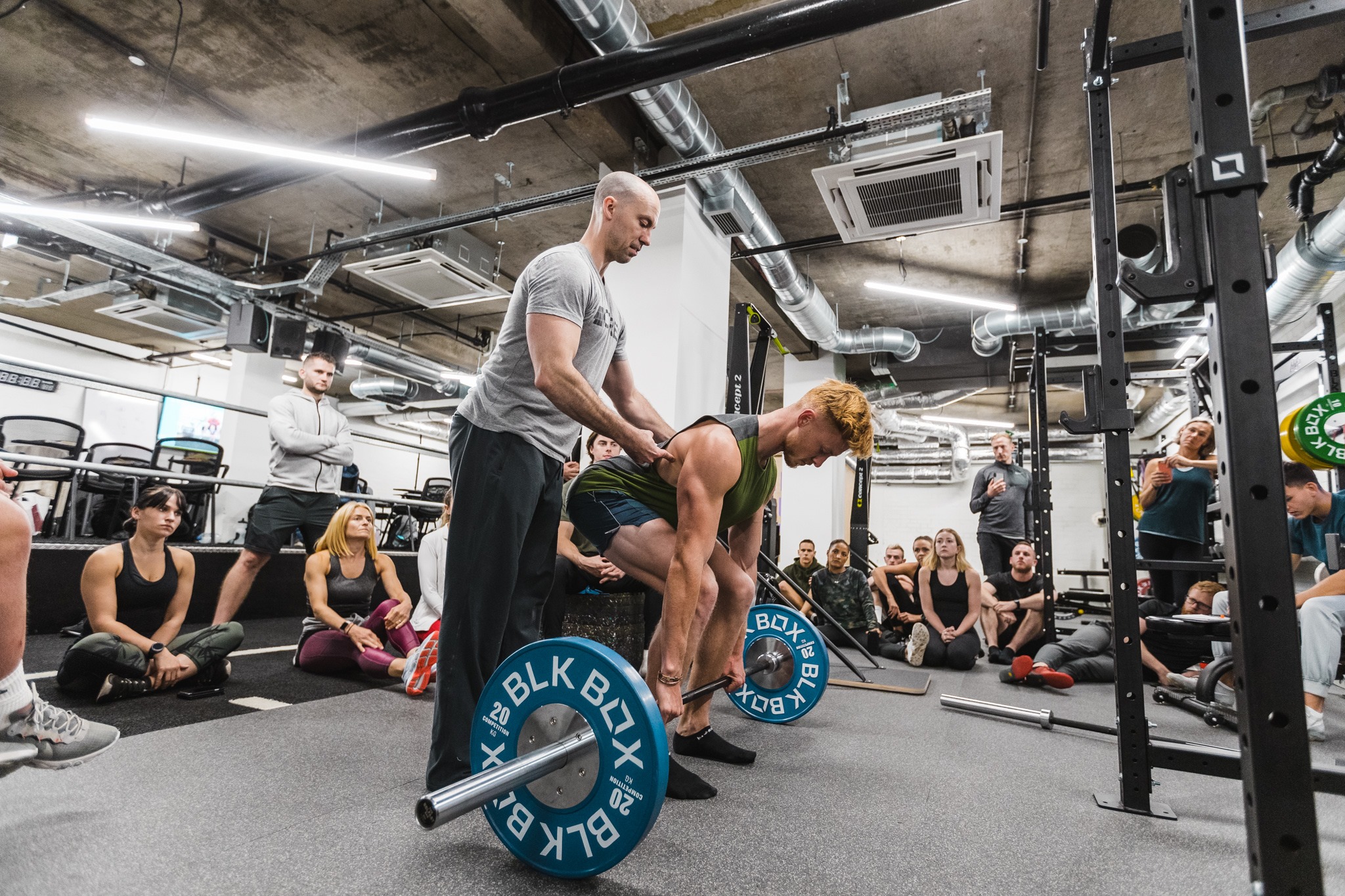 Exercise.com makes my life easier by providing an all-in-one solution and the opportunity to help those who otherwise would never have access to my programming!
Tony Gentilcore
Founder, Core Online
In this article, we'll explore some amazing ideas to get your gym marketing strategy started for the New Year. From genius ideas to budget-friendly options, we've got you covered with everything you need in order to attract new customers and increase revenue during the most competitive time of year.
Want to see how the best gym management software can help you excel at growing and managing your gym? Get a demo now!
Read More:
Ideas for New Year's Gym Promos that Actually Work
Are you looking for some creative and effective ways to promote your gym during the New Year season? Look no further! We've compiled a list of ideas to help you attract new gym members and retain current ones.
General Ideas
Before we dive into the specific promotion ideas, let's take a look at some general concepts to get your creative juices flowing:
Focus on the New Year's resolution crowd
Offer incentives for signing up early
Create a sense of community within your gym
Partner with local businesses to expand your reach
Big List of New Year's Gym Promotion Ideas
Now, let's get into the nitty-gritty. Here are some tried-and-true gym promotion ideas for the New Year to help you get started:
Organize a fitness challenge and reward the winner with a free membership
Offer a free month's membership for every new sign-up
Partner with a local nutritionist to offer discounts on nutrition plans
Host an in-person fitness event to engage with your community and donate a portion of the proceeds to a local charity
Offer discounted personal training packages to help customers reach their fitness goals more effectively
Organize a loyalty program that rewards customers for their ongoing commitment to your gym
Host a New Year's party with special discounts for attendees
These ideas are just the tip of the iceberg. Consider your target audience, your budget, and your competition when coming up with your own unique promotion ideas.
Read More:
Genius New Year's Gym Promotion Ideas
Want to take your promotions to the next level? Here are some creative and effective ideas to make your gym stand out from the crowd:
Offer a free fitness assessment to all new customers
Create a gym referral program that rewards current members for referring their friends and family
Host a fitness-themed scavenger hunt around your gym
Host a special class or workshop that focuses on a specific fitness trend, such as yoga or Pilates
Offer an early bird discount for customers who sign up before the end of the year
Partner with a local business to offer discounts to their employees
These ideas require a bit more effort, but the payoff can be significant when it comes to attracting new customers and retaining current ones.
Read More:
Super Creative New Year's Gym Promotion Ideas
If you're really feeling ambitious, these promotion ideas will definitely help you stand out:
Create a "New Year, New You" social media campaign to engage with potential customers on multiple platforms
Create a unique workout based on a theme, such as 80s fitness or a superhero workout
Host a "Fitness Challenge" event with a grand prize that includes a vacation package or free gym membership for a year
Offer a workout buddy system in which new members are paired up with experienced members for motivation and accountability
Organize a charity fitness event that involves working out for 24 hours straight
These ideas require a significant amount of planning and effort but can be a game-changer for your gym's marketing strategy.
Cheap New Year's Gym Promotion Ideas
Not every gym has a large budget for advertising and promotions. But that doesn't mean you can't still attract new customers during the New Year season. Here are some budget-friendly promotion ideas that pack a punch:
Post fitness flyers around town with a special New Year's discount code for first-time customers
Create a referral program that rewards current members with free gym swag or a free personal training session
Partner with a local business to offer discounts to their employees and their customers
Host a free workout class in a public space, such as a park or town square
Create social media content that highlights your gym's unique features and services
Offer a discount for customers who prepay for a year's membership upfront
Read More:
These ideas may not require a significant budget, but they can still have a big impact on your gym's visibility and new customer acquisition. Remember, creativity and a willingness to try new things can go a long way in promoting your gym during the New Year season. With the start of the New Year, many people are looking to make positive changes in their lives, and fitness is often at the top of the list. As a gym owner or manager, it's important to take advantage of this surge in motivation and interest. While attracting new customers is important, it's equally important to focus on retaining current members and increasing revenue per customer. Here are some additional ideas to consider:
Create a referral program: Encourage current members to refer their friends and family to the gym by offering them a free month of membership or other rewards. This not only helps to attract new customers, but also rewards your current members for their loyalty.
Offer a free trial: Allow potential new members to try out the gym for a week or two for free. This gives them a chance to experience the gym and its amenities before committing to a membership.
Host a fitness challenge: Create a friendly competition among members by hosting a fitness challenge. This could be a weight loss challenge, a strength training challenge, or any other type of fitness-related competition. Offer prizes to the winners to keep them motivated and engaged.
Partner with local businesses: Reach out to local businesses and offer to host a lunchtime workout or yoga class for their employees. This not only helps to attract new members, but also builds relationships with other businesses in the community.
Create a social media campaign: Use social media to promote your gym and its offerings. Share success stories from current members, post workout tips and inspiration, and offer special promotions to your social media followers.
By implementing these ideas, you can help to build customer loyalty, attract new members, and increase revenue per customer. Remember to focus on providing excellent customer service and creating a welcoming and inclusive environment for all members.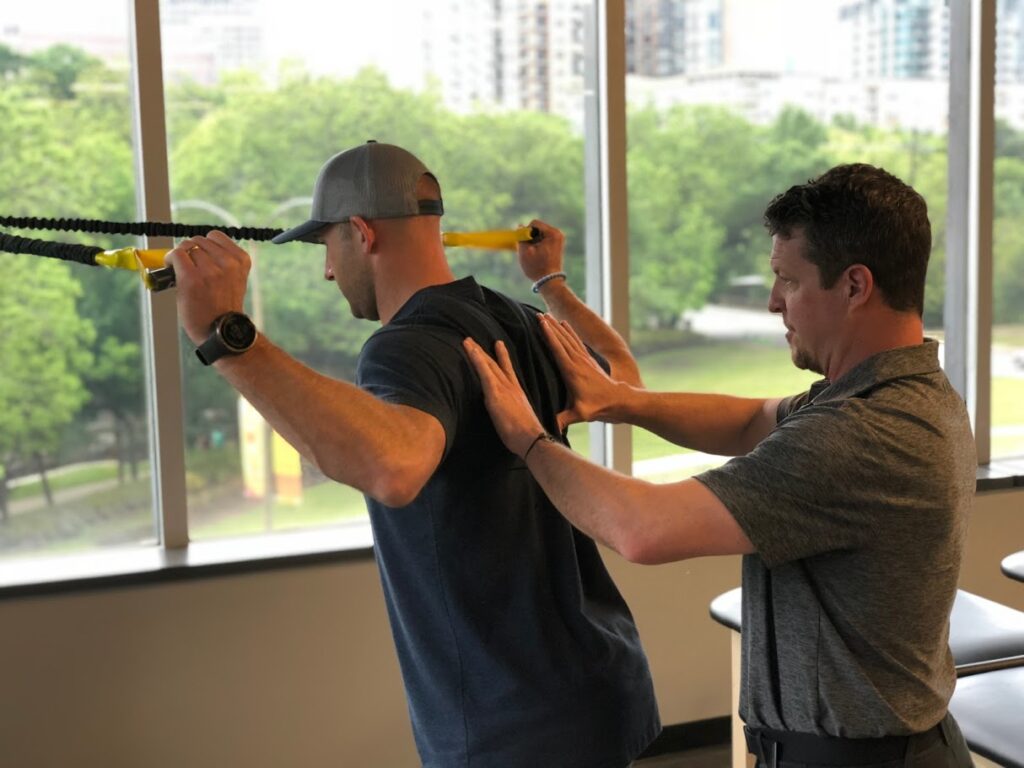 "Working with Exercise.com and their team has been an amazing experience and a dream come true in terms of accomplishing a vision! Their workout technology has helped us effectively engage our community, and I highly recommend Exercise.com to grow your business!"
Andrew Banner
Co-Founder, AMPD Golf Performance
New Year's Gym Promotion Case Studies
Are you looking for some inspiration to promote your gym during the New Year season? Let's take a look at some real-world examples of gyms that have successfully attracted new customers and increased revenue during this competitive time.
One gym in New York City offered a free spin class to all new customers during the first week of January. Not only did this promotion increase their sign-ups by 50%, but they were able to retain 30% of those customers beyond the promotional period. The gym's staff members believe that the success of this promotion was due to the fact that spin classes are a popular and trendy workout, and the free offer was too good to pass up. The gym also made sure to provide exceptional customer service during the promotional period, which helped to retain those new customers.
In Los Angeles, another gym created a specialized personal training package that included a nutrition plan and fitness assessment. This promotion allowed the gym to increase their revenue per client by 25%. The gym's personal trainers worked closely with clients to create customized nutrition plans and fitness routines that were tailored to their individual needs and goals. This personalized approach helped to attract new clients who were looking for a more holistic approach to fitness.
These examples show that with a bit of creativity and effort, gyms can attract new customers and increase revenue during the competitive New Year season. Whether it's offering a free class, creating a specialized package, or providing exceptional customer service, there are many ways to stand out from the crowd and make your gym the go-to destination for fitness enthusiasts.
Read More:
FAQ
Here are some frequently asked questions regarding gym promotions during the New Year season:
What's the best time to start promoting my gym for the New Year?
It's best to start promoting your gym in mid-December in order to build up anticipation for the new year. This will give potential customers time to plan and budget for their fitness goals in the coming year. It's also a good idea to have some special promotions or events planned for the first few weeks of January to keep the momentum going.
How long should my promotional period be?
The promotional period can vary depending on your goals, budget, and competition. Generally, a promotional period of 4-6 weeks should be sufficient. However, if you're facing stiff competition in your area, you may want to extend your promotional period to give yourself an edge. Keep in mind that the longer your promotional period, the more creative you'll need to get with your marketing efforts to keep people engaged and interested.
How do I measure the success of my promotion?
The success of your promotion can be measured using metrics such as new sign-ups, revenue per customer, and customer retention rate. Be sure to track these metrics before, during, and after your promotional period to determine if your efforts were successful. You can also gather feedback from your customers to see what they liked and didn't like about your promotions, and use that information to improve your marketing efforts in the future.
Another way to measure the success of your promotion is by looking at the overall impact it had on your gym and community. Did you see an increase in foot traffic or social media engagement during your promotional period? Did you receive positive feedback from your customers or the community? These are all indicators that your promotion was successful in creating buzz and generating interest in your gym.
Remember, the key to a successful New Year promotion is to be creative, engaging, and genuine in your efforts to help people achieve their fitness goals. By offering special deals, hosting fun events, and providing excellent customer service, you can set your gym apart from the competition and attract new customers all year round.
The Best Gym Management Software: Exercise.com
If you're looking to streamline your gym's operations and increase customer engagement, Exercise.com is the solution you've been looking for. With Exercise.com, you can manage memberships, schedules, payments, and more from one easy-to-use platform. Plus, with built-in workout tracking, trainer-client communication, and custom branding options, Exercise.com can help set your gym apart from the competition. Try it out today and see the difference for yourself.
Exercise.com is more than just a gym management software, it's a complete fitness solution for your gym. Not only does it provide you with the tools you need to manage your gym, but it also helps your clients achieve their fitness goals. With Exercise.com, your clients can track their workouts, set goals, and communicate with their trainers all in one place.
One of the best features of Exercise.com is its custom branding options. With Exercise.com, you can customize your gym's app and website to match your brand. This helps to create a seamless experience for your clients and reinforces your brand identity.
Exercise.com also offers a variety of marketing tools to help you attract new customers and retain current ones. With features like automated emails, referral programs, and social media integration, Exercise.com makes it easy to promote your gym and keep your clients engaged.
But don't just take our word for it, here's what some of our customers have to say: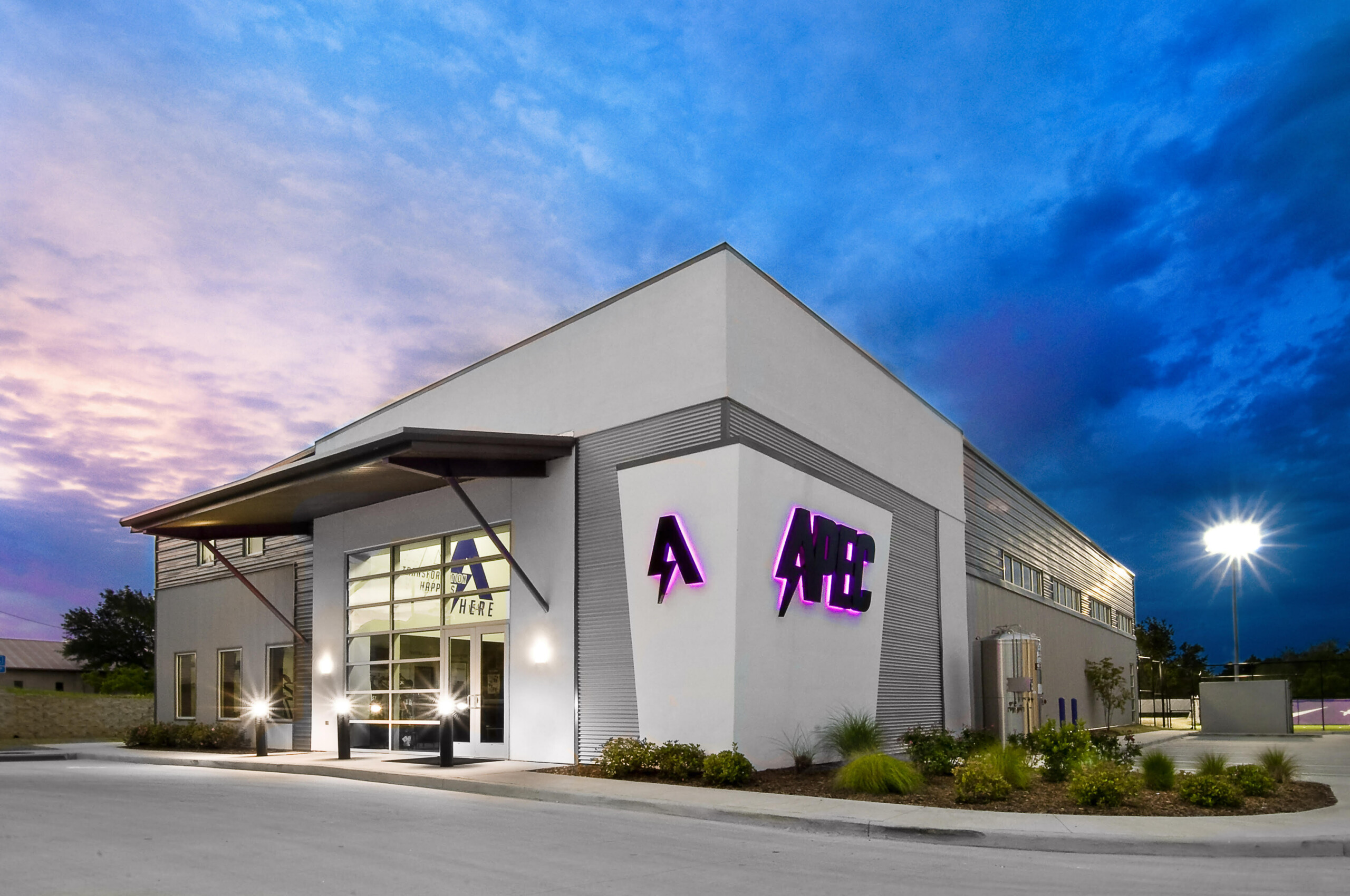 Exercise.com is simply the best. We were using three or four different apps or softwares to do what we can now do all in one with the Exercise.com platform.
Brandon Stroupe
Founder and President, APEC Sports Performance
So what are you waiting for? Try Exercise.com today with a free demo and see how it can help take your gym to the next level.
Now that you've got plenty of ideas for promoting your gym during the New Year season, it's time to put them into action. With a bit of creativity and effort, you can attract new customers, retain current ones, and increase revenue during the most competitive time of year.
Read More:
Tyler Spraul
is the director of UX and the head trainer for Exercise.com. He has his Bachelor of Science degree in pre-medicine and is an NSCA-Certified Strength and Conditioning Specialist® (CSCS®). He is a former All-American soccer player and still coaches soccer today. In his free time, he enjoys reading, learning, and living the dad life.