150+ Gym Theme Party Ideas in 2023
Read our big list of gym theme party ideas to get inspiration for your next gym theme party. Make sure it's a fun and active gym theme party with these detailed ideas on decorations, activities, food, drinks and favors. Make your fitness club theme party fun and unforgettable for both gym staff and gym members!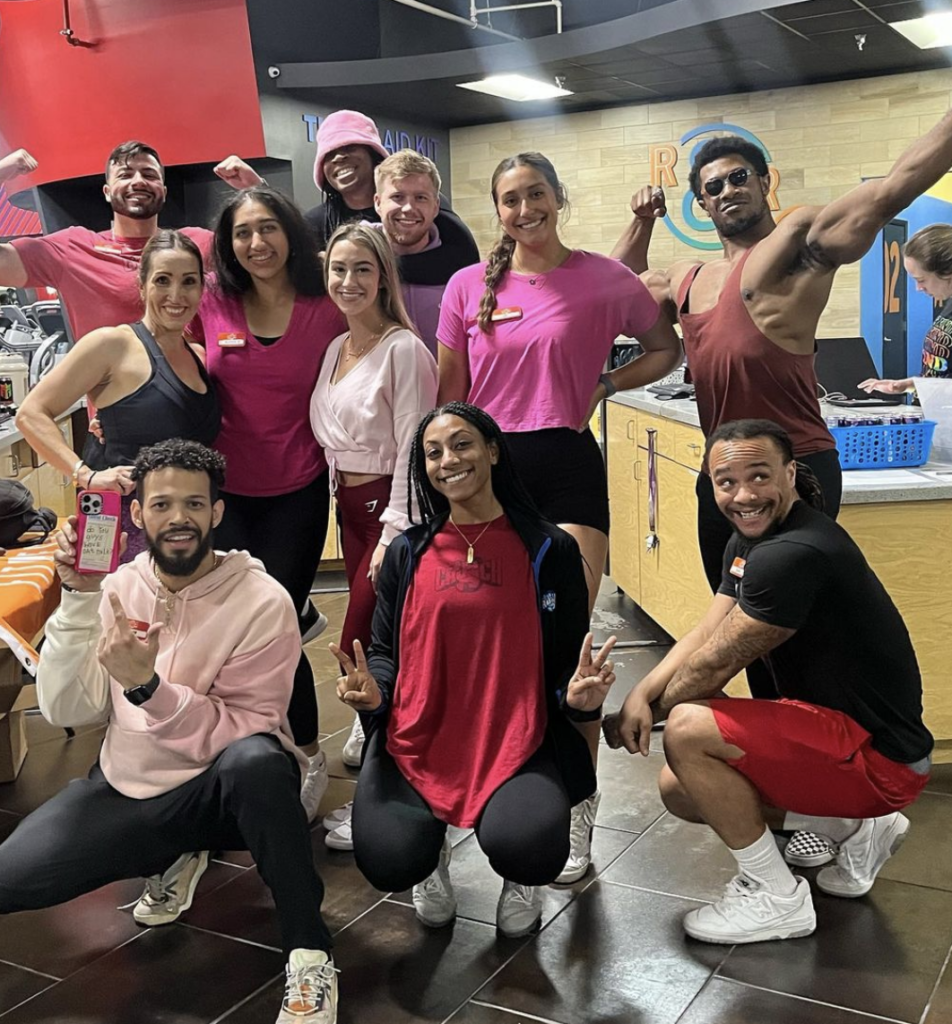 Then to make sure your gym theme party efforts are put to good use, be sure and use the best gym management software platform to power your gym business.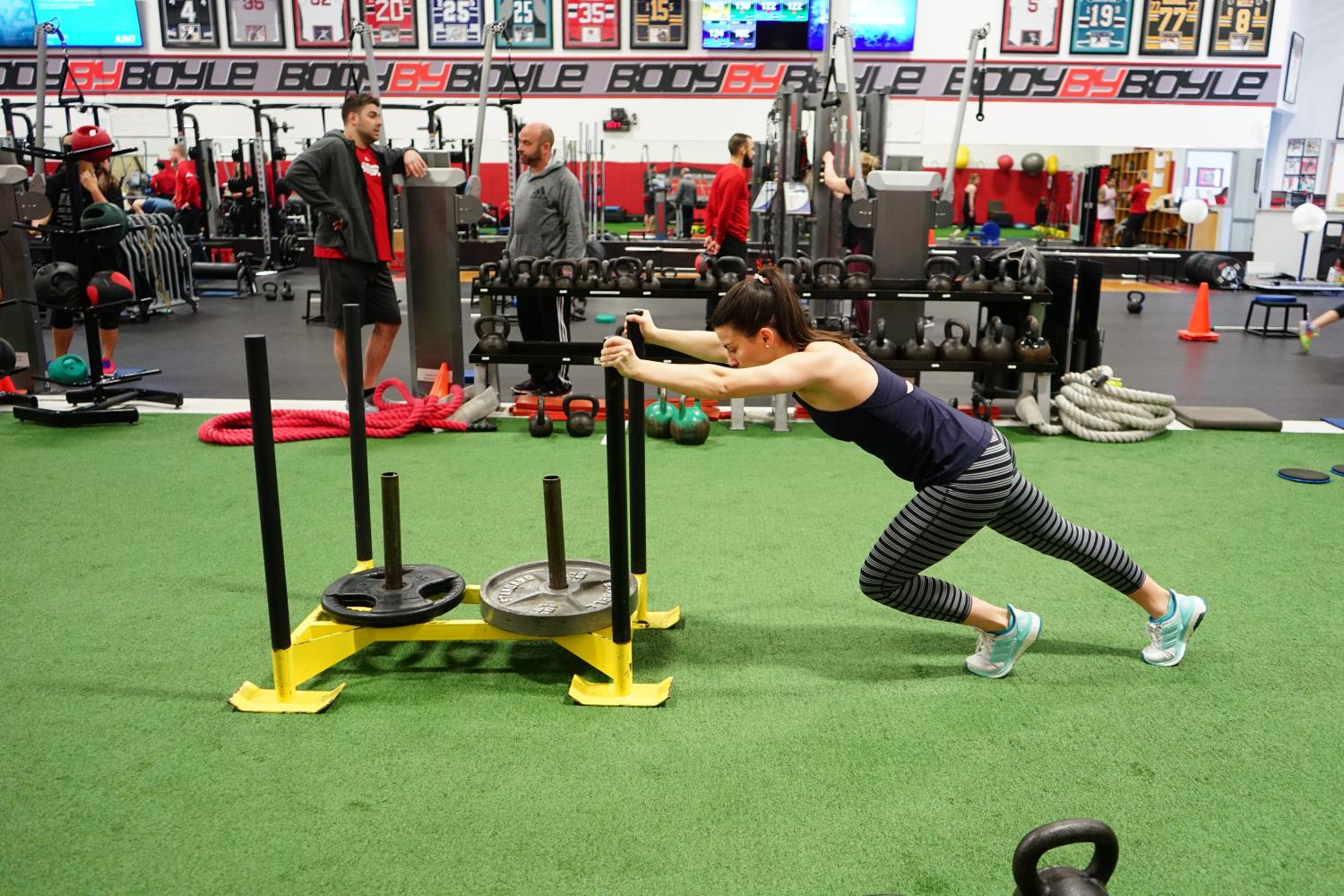 "The Exercise.com team is amazing, and their all-in-one software is more than we ever expected! All of this is made possible by a high-quality team."
Mike Boyle
Co-Founder, MBSC
Want to learn more?
Big List of Gym Theme Party Ideas
Here is a list of over 100 gym theme party ideas:
Retro Workout Party
80s Aerobics Party
Olympic Games Party
Superhero Training Camp Party
Neon Glow Fitness Party
Athletes vs. Zombies Party
Sports Team Spirit Party
Beach Body Bash Party
Yoga and Meditation Retreat Party
Dance Fitness Party
Gymnastics Circus Party
Ninja Warrior Challenge Party
Glow-in-the-Dark Yoga Party
Bootcamp Battle Royale Party
Hollywood Workout Red Carpet Party
Beach Volleyball Tournament Party
Fitness Olympics Party
Sports Movie Marathon Party
Sports Jersey Night Party
Hawaiian Hula Hoop Party
Zumba Dance Party
90s Hip-Hop Dance Party
Rock Climbing Adventure Party
Obstacle Course Challenge Party
Fitness Relay Race Party
Boxing Ring Rumble Party
Glow Stick Zumba Party
Jungle Safari Workout Party
Circuit Training Circuit Party
Gymnastics Tumble Party
Cardio Cinema Movie Night Party
Masquerade Fitness Ball Party
Color Run Fitness Party
Hula Hoop Dance Off Party
Soccer Shootout Party
Roller Skating Workout Party
Trampoline Park Jump-a-thon Party
Healthy Cooking Workshop Party
Fitness Fashion Show Party
Pilates and Prosecco Party
Glow Yoga Silent Disco Party
Outdoor Adventure Bootcamp Party
Spartan Race Challenge Party
Ballet Barre Workout Party
Outdoor Cycling Tour Party
Strongman Competition Party
Zipline Adventure Party
Fitness Bingo Night Party
Jump Rope Jam Party
Water Balloon Fight Fitness Party
Indoor Cycling Glow Ride Party
Tug-of-War Tournament Party
Circuit Training Scavenger Hunt Party
Beach Volleyball Luau Party
Glow Stick Spin Class Party
Parkour Park Challenge Party
Aqua Fitness Pool Party
Fitness Trivia Night Party
Yoga and Wine Tasting Party
Fitness Drumming Workout Party
Ninja Warrior Obstacle Course Party
Staircase Run Challenge Party
Zumba Salsa Dance Party
Outdoor HIIT Workout Party
Fitness Karaoke Party
Cardio Kickboxing Knockout Party
Bubble Soccer Tournament Party
Rock Climbing Wall Party
Glow Stick Body Combat Party
Outdoor CrossFit Challenge Party
Family Fitness Fun Day Party
Hawaiian Hula Dance Party
Yoga Retreat in Nature Party
Fitness Relay Challenge Party
Surfing Workout Party
Glow Stick Step Aerobics Party
Soccer Skills Clinic Party
Treadmill Dance Party
Golf Driving Range Tournament Party
Fitness-themed Escape Room Party
Drum Circle Workout Party
Archery Tag Tournament Party
Kickboxing Dance Fusion Party
Outdoor Yoga in the Park Party
Water Sports Adventure Party
Jumping Jacks and Jamboree Party
Foam Rolling and Relaxation Party
Fitness Board Game Night Party
Charity Fitness Fundraiser Party
Outdoor Functional Training Party
Kayaking and Paddleboarding Expedition Party
Barre and Bubbles Party
Sports-themed Costume Party
Stair Climbing Challenge Party
Capoeira Dance and Martial Arts Party
Outdoor Yoga Hike Party
Slackline Balancing Challenge Party
Aquatic Fitness Aqua Zumba Party
Beach Bootcamp Blast Party
Fitness Awards Night Gala Party
Holiday Fitness Fiesta Party
Decades Dance Party (70s, 80s, 90s, etc.)
Ugly Christmas Sweater Workout Party
Summer Beach Body Bonanza Party
Winter Wonderland Workout Party
Halloween Zombie Zumba Party
Sports Jersey Christmas Party
Cinco de Mayo Salsa Fitness Party
Valentine's Day Couples Workout Party
St. Patrick's Day Shamrock Shuffle Party
Mardi Gras Masquerade Fitness Party
New Year's Resolution Kickoff Party
Thanksgiving Turkey Burn Party
Easter Egg Hunt Fitness Party
Hawaiian Luau Dance Fitness Party
4th of July Red, White, and Fit Party
Super Bowl Sweat-a-thon Party
Masquerade Ballroom Dance Party
Disco Fever Dance Fitness Party
Retro Roller Skating Workout Party
Hollywood Oscars Fitness Party
Winter Olympics Fitness Challenge Party
Summer Olympics Sports Extravaganza Party
Game Night Fitness Party
Western Wild West Workout Party
Arabian Nights Belly Dancing Party
Caribbean Carnival Soca Fitness Party
Pajama Jam Fitness Party
Casino Night Fitness Party
Wine and Workout Party
Sci-Fi Space Fitness Adventure Party
Masquerade Zumba Glow Party
Rock 'n' Roll Music Legends Workout Party
Hollywood Starlet Fitness Party
Circus Fitness Spectacular Party
Wild West Line Dancing Party
Latin Dance Salsa Social Party
Bollywood Dance Fitness Party
Neon Glow Yoga Rave Party
Fairy Tale Fitness Ball Party
Sports Movie Trivia Night Party
Disco Roller Skating Party
Zombie Apocalypse Survival Fitness Party
Beach Volleyball Luau Bash Party
Ugly Sweater Christmas Spin Class Party
Retro Arcade Game Workout Party
Wine Tasting and Yoga Fusion Party
Superhero Fitness Training Camp Party
Pirates of the Caribbean Bootcamp Party
Animal Kingdom Safari Workout Party
These gym-themed party ideas offer a wide range of activities and themes to suit different preferences and fitness interests. Whether you're hosting a party for fitness enthusiasts, athletes, or simply looking to have an active and fun celebration, these ideas can provide inspiration for a memorable and engaging event. These theme party ideas offer a mix of holiday-themed, decades-themed, and other fun and unique concepts to make your gym party memorable and enjoyable for all attendees. Get creative with the decorations, costumes, and activities to fully embrace the chosen theme and create an immersive experience.
Read More: Best CrossFit Gym Management Software
Get Fit and Have Fun: Planning the Ultimate Gym Theme Party!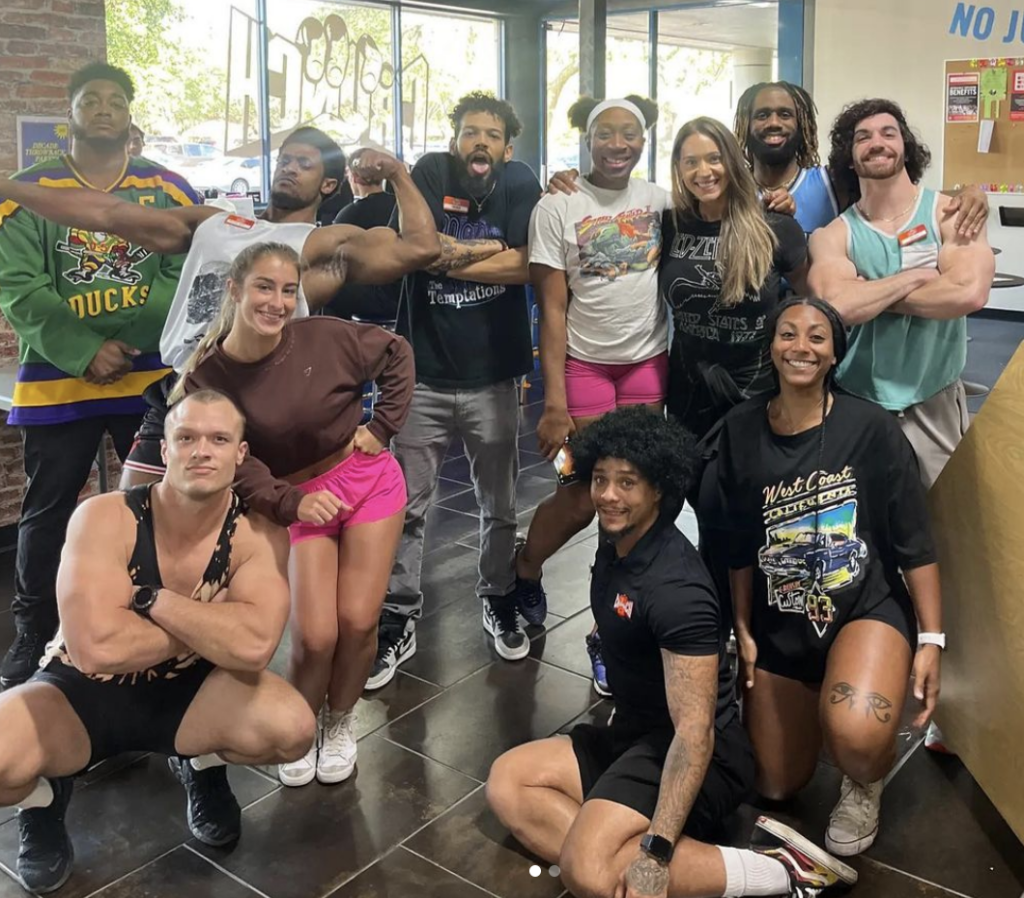 Introduction
What is a Gym Theme Party?
A gym theme party is an innovative approach to celebrate special occasions in a healthy and fun way. It's a party where guests, instead of indulging in unhealthy food and drinks, participate in fitness activities such as group workouts, physical challenges, and healthy eating.
This type of party is becoming more popular as people are increasingly concerned about their fitness and wellness. Gym theme parties provide an opportunity to socialize while engaging in physical activity.
The Benefits of Hosting a Gym Theme Party
There are several benefits of hosting a gym theme party. Firstly, it promotes fitness and wellness by encouraging guests to engage in physical activity rather than consuming unhealthy food and drink.
Secondly, it's an excellent way to bring friends and family together for an enjoyable experience that also benefits their health. Thirdly, it provides an opportunity for individuals who may not enjoy traditional parties centered around food and drink to celebrate occasions with their loved ones.
Another advantage of hosting a gym theme party is the opportunity it provides for guests to try new exercises or activities they may not have experienced before. For example, someone who has never tried yoga may be introduced to the practice during the party's yoga session.
Furthermore, participants can learn from each other by sharing tips or techniques for staying healthy. Overall, hosting a gym theme party combines fun with fitness.
It encourages people to make healthier choices while enjoying time with friends and family members. In the following sections of this article, we'll explore some ideas for decorations, activities, food and drinks that can help you plan your own successful gym theme party!
Gym Theme Party Decorations
When it comes to hosting a gym theme party, decorations play a key role in setting the mood and creating an immersive environment. Here are some suggestions for gym-inspired decorations that will leave your guests feeling energized and excited to hit the weights:
Suggestions for Gym-Inspired Decorations
The first step to creating a gym-inspired atmosphere is to incorporate fitness equipment into your decor. This can include dumbbells, kettlebells, medicine balls, and exercise bikes.
You can drape towels over the equipment or even use them as centerpieces for your tables. In addition to fitness equipment, you can also use common gym props like yoga mats and resistance bands.
These items can be placed around the room or used as part of party games and activities. Another idea is to use motivational posters and quotes throughout your party space.
Hang up posters with inspiring phrases like "No pain, no gain" or "Stronger every day". You can also print out inspirational quotes from famous athletes or fitness icons.
Ideas for Incorporating Motivational Quotes and Posters
One creative way to incorporate motivational quotes into your party decor is by turning them into fun DIY projects. Print out your favorite quotes onto cardstock paper, cut them into small squares or rectangles, and scatter them on tables throughout the space. Or create a quote wall where guests can add their own inspiring words throughout the night.
You can also use lighting effects to draw attention to certain areas of the room. Use colored spotlights on motivational posters or create a light-up sign that displays an inspiring quote.
If you want to take your gym theme party decor up a notch, consider hiring a professional decorator who specializes in fitness events. They may have unique ideas for incorporating fitness equipment and motivational decor that you may not have thought of.
Gym Theme Party Decoration Ideas
Hosting a gym-themed party is a creative and exciting way to celebrate a fitness enthusiast's passion. Whether it's a birthday bash for a personal trainer, an anniversary for a gym owner, or a special gathering for fitness lovers, these gym-themed decorations will ensure your party is both fun and memorable. If you're a fitness professional looking to add a personal touch to your celebrations, these ideas will resonate well with your clientele. And remember, if you're looking for a robust solution to manage your fitness business, Exercise.com offers a comprehensive platform tailored for professionals like you. But for now, let's dive into these party decorations!
Dumbbell Balloons: Fill long balloons and attach them to a central balloon to resemble dumbbells.
Kettlebell Cake: A cake designed like a kettlebell for the centerpiece.
Jump Rope Streamers: Use actual jump ropes or create paper versions to hang around the venue.
Barbell Napkin Rings: Roll napkins and secure with a paper barbell ring.
Fitness Mat Place Settings: Mini fitness mats as unique placemats.
Protein Shake Cups: Serve beverages in cups designed like protein shake bottles.
Treadmill Photo Booth: A backdrop that looks like a treadmill for fun photo ops.
Medicine Ball Lanterns: Paper lanterns painted or designed like medicine balls.
Fitness Quote Banners: Hang banners with motivational gym quotes.
Workout Bench Seating: Use workout benches as additional seating.
Resistance Band Ribbons: Incorporate colorful resistance bands into your décor.
Gym Bag Goodie Bags: Fill gym bags with party favors for guests.
Gym Timer Countdown: If it's a New Year's party or a birthday countdown, use a gym interval timer!
Yoga Pose Cut-outs: Cardboard cut-outs of various yoga poses.
Exercise Cones Centerpieces: Arrange exercise cones with flowers or candles for a sporty centerpiece.
Gym Equipment Confetti: Miniature paper cut-outs of gym equipment to sprinkle on tables.
Sneaker Door Wreath: Attach mini sneakers to a wreath for the entrance.
Weight Plate Coasters: Use mini weight plates or design them for coasters.
Fitness Drink Labels: Label drinks with names like "Hydration Station" or "Protein Punch".
Workout Playlist: Play popular workout songs in the background.
Gym Membership Card Invites: Send out invites designed like gym membership cards.
Sweat Towel Napkins: Use small towels as napkins, adding to the gym feel.
Gym Floor Dance Floor: If possible, create a dance floor that mimics the look of a gym floor.
Water Bottle Vases: Use empty water bottles as vases for flowers.
Locker Room Photo Area: Create a corner that resembles a gym locker room for photos.
To make your gym-themed party even more professional and tailored to your fitness clientele, consider integrating a custom branded fitness app from Exercise.com into your event. It's the perfect way to showcase your services and encourage guests to learn more about your offerings.
Gym Theme Party Activities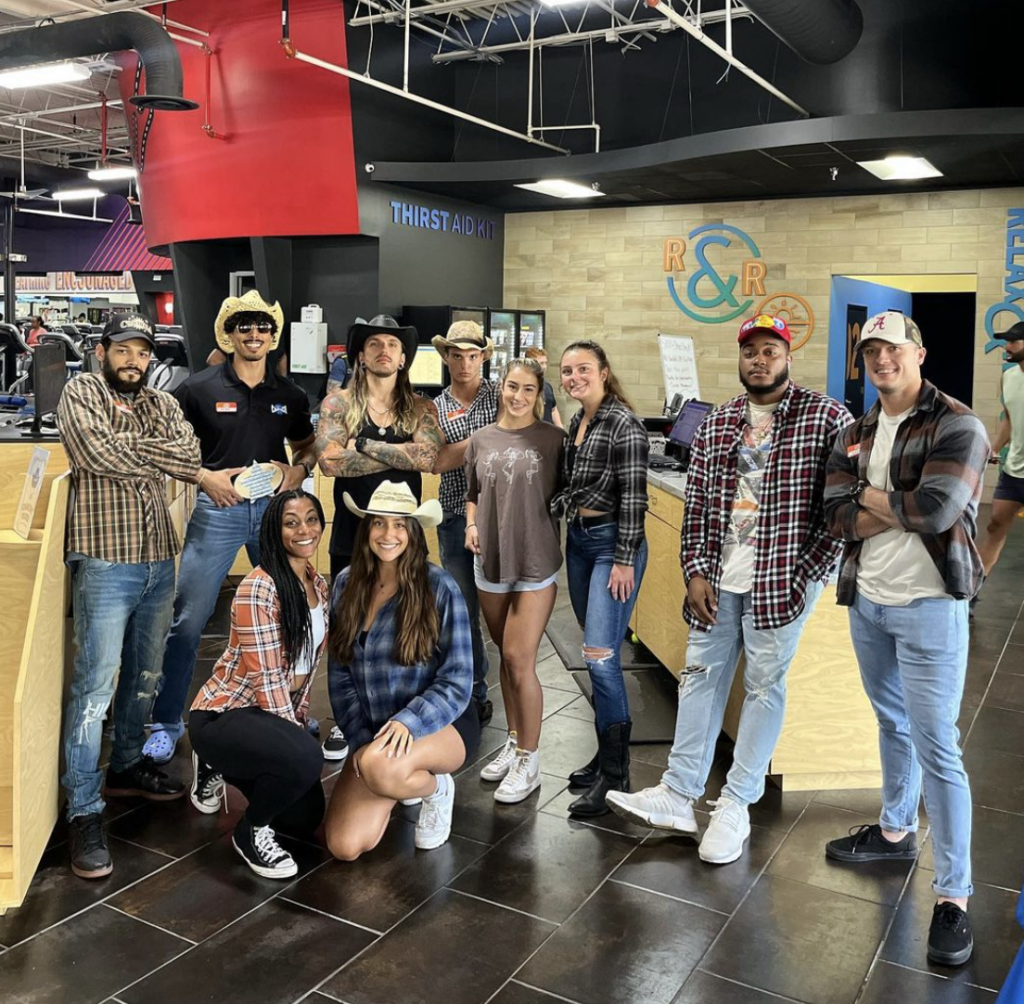 Suggestions for fitness challenges such as push-up contests and plank competitions
A gym theme party is all about promoting fitness and wellness, so it makes sense to include some fun and challenging activities that will get your guests moving and grooving. Push-up contests and plank competitions are perfect examples of activities that can inspire some friendly competition while also encouraging participants to test their strength and endurance. For a push-up contest, you can set up an area with mats or towels for participants to perform their push-ups on. Learn the best practices for how to run a fitness challenge, get a big list of fitness challenge ideas for your gym, and then use the best gym software with fitness challenges to streamline your fitness challenge and make it successful.
Make sure to establish clear rules beforehand, such as proper form requirements, maximum number of repetitions allowed, age categories if applicable, etc. You can also incorporate fun variations of the traditional push-up such as diamond push-ups or Spiderman push-ups. Similarly, a plank competition involves seeing who can hold a forearm plank position for the longest time.
You can designate someone to keep time and have participants line up one by one to take their turn. To make things more interesting, you could offer prizes for the longest time held or give special recognition for those who last beyond a certain threshold.
Ideas for group workouts such as yoga or Zumba classes led by a professional instructor
If you want your gym theme party activities to be more inclusive and less competitive, consider offering group workouts that everyone can participate in regardless of fitness level. Yoga is a great option since it promotes mindfulness along with physical activity. You could hire a certified yoga instructor to lead the group through basic poses like downward dog or tree pose.
Another popular workout option is Zumba, which incorporates dance moves from various styles like salsa and hip hop to create an energetic cardio workout routine. Again, you could hire a professional instructor or lead the group yourself if you have experience with Zumba.
These types of workouts are great because they allow guests to bond over shared experiences while also getting a good workout in. Plus, they can be adapted to fit different group sizes and ages, making them an ideal choice for a gym theme party.
Gym Theme Party Food and Drinks The food and drinks you serve at your gym theme party can be both healthy and delicious.
When planning your menu, keep in mind that the guests will most likely be active, so you want to provide them with energy-boosting snacks that are easy to grab on the go. Here are some suggestions for healthy snacks:
Suggestions for Healthy Snacks
– Fruit skewers: Cut up a variety of fruits, such as pineapple, strawberries, kiwi, and grapes, and serve them on skewers for a colorful and refreshing snack. You can also add a yogurt dip or drizzle with honey for extra flavor.
– Protein bars: Protein bars are a great option for guests who need a quick snack between workouts. Look for bars that are low in sugar and high in protein to keep everyone energized throughout the party.
– Vegetable platter: A vegetable platter is an easy way to provide guests with a variety of healthy options. Cut up carrots, celery, bell peppers, cucumbers, and cherry tomatoes and serve them with hummus or another healthy dip.
Ideas for Refreshing Drinks
In addition to snacks, it's important to provide guests with refreshing drinks that will keep them hydrated throughout the party. Here are some ideas: – Infused water: Infused water is a great way to add flavor without adding calories.
Fill pitchers with water and add sliced fruits such as lemon or cucumber to create refreshing infused waters. – Smoothies: Smoothies are a nutritious way to fuel up between workouts.
Make sure you have plenty of fruits on hand such as bananas, berries or mangoes along which milk or yogurt as well as spinach or kale if desired! Consider setting out different toppings like nuts or granola so people can customize their own smoothie bowls.
– Coconut water: Coconut water is another hydrating option that provides electrolytes and natural sugars to keep guests energized. Serve it chilled with a slice of lime for a refreshing twist.
By providing healthy snacks and drinks, you can ensure that your guests are fueling their bodies in a nutritious way. Don't forget to label everything clearly so people know what they are eating and drinking!
Gym Theme Party Favors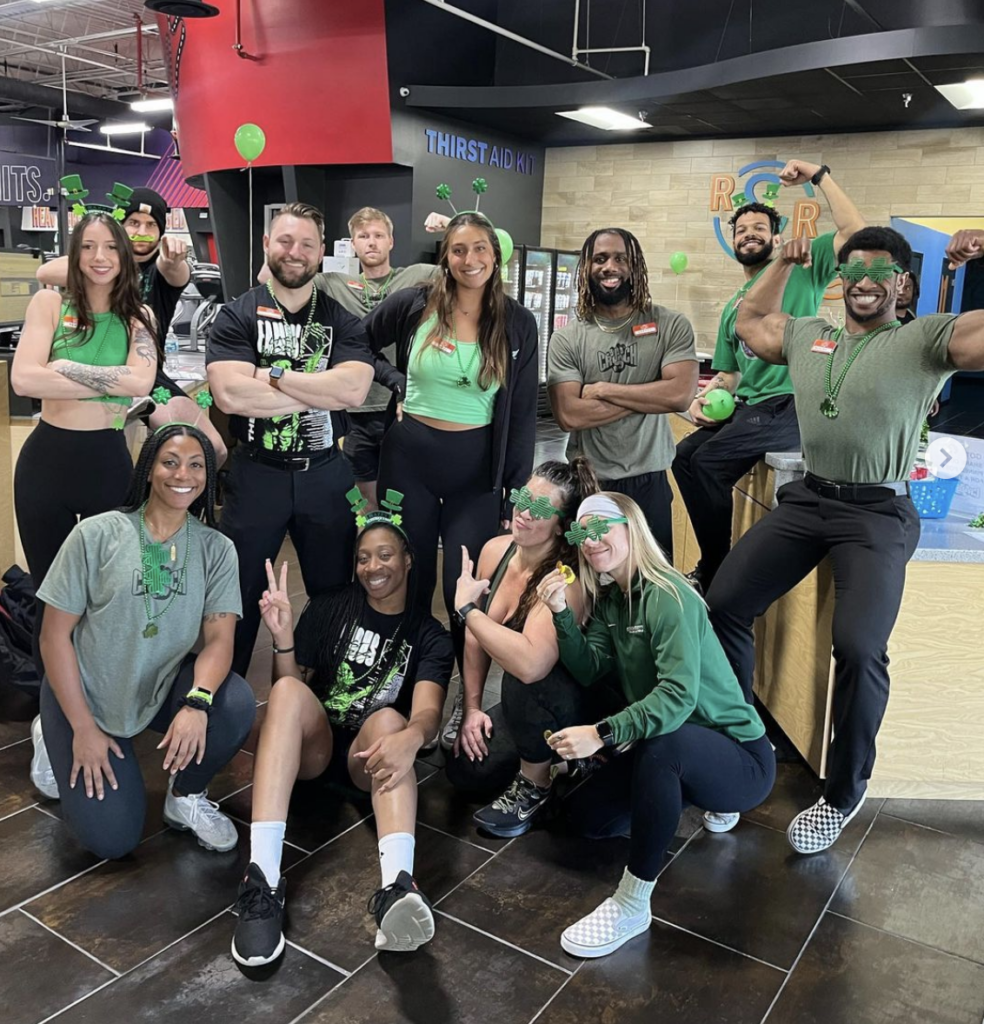 Gym theme parties are as much about fun and games as they are about fitness and health. When planning a gym theme party, it's essential to keep the end in mind while also ensuring that your guests have the time of their lives. One of the best ways to achieve this is by providing party favors that will help your guests remember the event long after it's over.
Suggestions for practical favors like water bottles or resistance bands
Practical party favors can be an excellent way to help your guests continue their fitness journey outside of the party. Consider gifting each guest a water bottle with an inspiring slogan or quote on it, reminding them to stay hydrated throughout their workout routine. Resistance bands are another thoughtful gift idea as they're small enough for your guests to take home and use daily for strength training exercises.
If you're on a tight budget, you can opt for practical party favors like protein bars or healthy energy drinks. These items are affordable yet still highly effective in helping your guests maintain their fitness goals.
Ideas for personalized favors like custom workout towels or gym bags
Personalized gym-themed gifts make great keepsakes and add a more personal touch to your gym theme party favors. Custom workout towels with motivational slogans or quotes printed on them make fantastic gifts that are both practical and inspirational- perfect for wiping off sweat during an intense workout session.
Custom printed gym bags with each guest's name on them can also be a great option if you want something more substantial than towels. These bags can hold all of their workout gear and act as useful reminders of the fantastic time they had at your gym-themed party.
When selecting gym-themed favor ideas, consider gifts that can help maintain healthy habits even after the festivities end. Whether you choose practical items like water bottles and resistance bands or personalized gifts such as custom workout towels and gym bags, your guests will appreciate a thoughtful parting gift that reminds them of the fantastic time they had at your gym theme party.
Getting Started Planning Your Gym Theme Party
Gym theme parties are a great way to combine the benefits of exercise with the fun of socializing. By hosting a gym theme party, you can promote healthy living while providing your guests with an enjoyable and memorable experience. From decorations and activities to food and favors, there are many ways to make your gym theme party unique and exciting.
Hosting a gym theme party is a fantastic opportunity to inspire others to lead healthier lifestyles. By encouraging physical activity in a social setting, you can help your guests form positive associations with exercise and motivate them towards their fitness goals.
Additionally, by incorporating healthy food options and practical party favors, you can continue promoting wellness long after the party has ended. So go ahead – plan your own gym theme party!
With so many creative ideas at your disposal, it's easy to customize the experience to fit your personal style. Whether you're celebrating a birthday or just looking for an excuse to get friends together, a gym theme party is sure to be an event that everyone will remember fondly for years to come.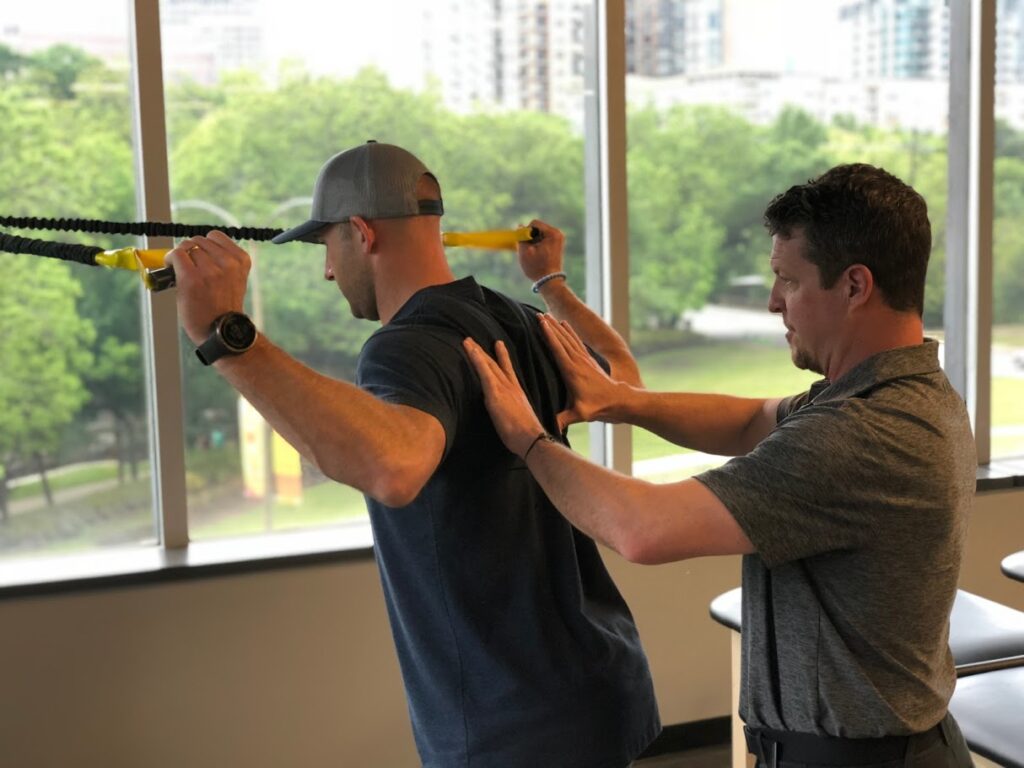 "Working with Exercise.com and their team has been an amazing experience and a dream come true in terms of accomplishing a vision! Their workout technology has helped us effectively engage our community, and I highly recommend Exercise.com to grow your business!"
Andrew Banner
Co-Founder, AMPD Golf Performance
Want to take your gym to the next level with world-class software?