73 Gym Outreach Ideas in 2023
Discover creative gym outreach ideas to attract new members and improve retention rates. Increase engagement and grow your gym business. If you put these creative gym outreach ideas into action you will increase gym revenue (and profit), get new gym members, and start to scale your gym. Some of these outreach ideas for gyms are simple, and some are hard, but each one, if you put them into action, have the potential to transform your gym's outreach campaigns.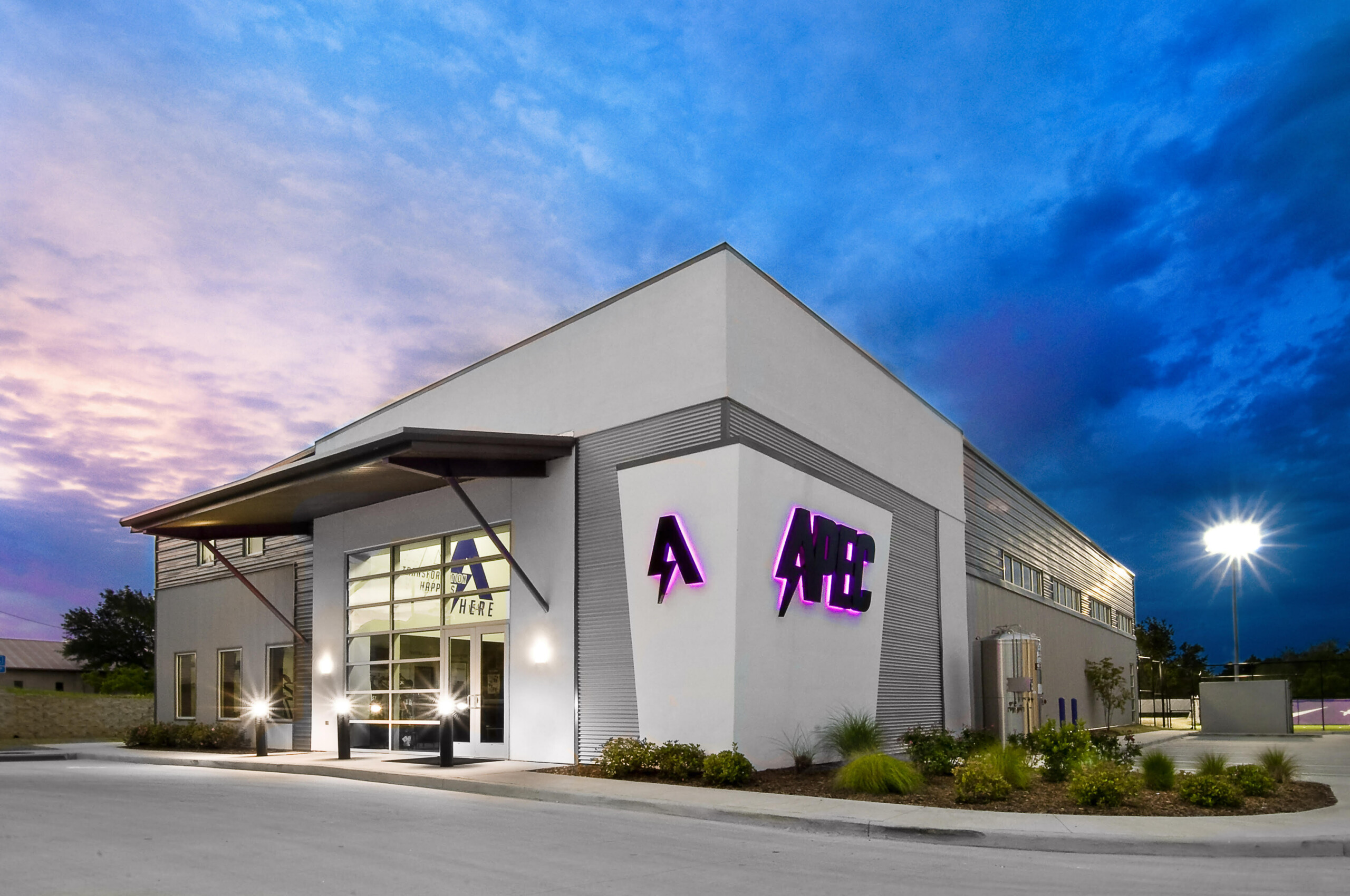 Exercise.com is simply the best. We were using three or four different apps or softwares to do what we can now do all in one with the Exercise.com platform.
Brandon Stroupe
Founder and President, APEC Sports Performance
Read on for a big list of the best gym outreach ideas, browse the site for more gym marketing ideas, and then check out the best gym management software platform around that will help you grow and manage your gym. From the best gym mobile apps to the best gym booking software, we've got you covered.
Big List of Creative Gym Outreach Ideas
Organize free community workout days.
Offer a "bring a friend" program for members.
Host local fitness challenges or competitions.
Collaborate with local businesses for co-promotions or discounts.
Run a free "Fitness 101" workshop for beginners.
Sponsor local sports teams or events.
Offer a free trial membership.
Start a fitness blog to provide valuable content.
Run a charity workout event or fundraiser.
Set up a booth at local fairs or festivals.
Collaborate with local schools for fitness education programs.
Offer corporate wellness programs for local businesses.
Host fitness boot camps in local parks.
Launch a gym referral program for members.
Run a social media contest with free memberships as prizes.
Partner with local doctors or physiotherapists for health and wellness seminars.
Offer discounted memberships for off-peak hours.
Collaborate with local dietitians or nutritionists for wellness workshops.
Host special themed workout days.
Run a "member of the month" feature on social media.
Offer a "parents and kids" fitness program.
Organize fun fitness events for holidays.
Start a running or walking club.
Provide free personal training sessions for new members.
Host a health and wellness fair.
Collaborate with local restaurants to offer healthy menu options.
Run a transformation challenge with prizes.
Offer a loyalty program for long-term members.
Provide free body composition assessments.
Host fitness challenges within the gym.
Run a "Fitness Bingo" game with prizes.
Offer group workout sessions in local parks.
Host a "Fitness Q&A" session on social media.
Partner with local hotels for guest passes.
Provide free health checks for members.
Collaborate with local sports shops for member discounts.
Host a "workout with a trainer" day.
Offer senior fitness programs.
Run a "New Year, New You" campaign in January.
Host a "Fitness Scavenger Hunt" in the local area.
Start a fitness podcast featuring local health and wellness experts.
Offer student discounts or youth fitness programs.
Collaborate with local yoga studios for joint classes.
Run a "tag us on social media" campaign with prizes.
Offer free guest passes for members' family during holidays.
Host a "Fitness Fashion Show" featuring workout gear.
Collaborate with local therapists for mental health workshops.
Offer exclusive classes for members only.
Run a "7-day fitness challenge" on social media.
Partner with local juice bars or healthy food cafes for member discounts.
Provide free fitness assessments for new members.
Host a "meet the trainers" event.
Collaborate with local coffee shops for post-workout coffee deals.
Offer free workshops on gym equipment usage.
Run a "get to know your gym" orientation for new members.
Start a fitness newsletter featuring members' success stories.
Offer a "couples workout" program for Valentine's Day.
Host a "Gym Open Day" with free access and special activities.
Collaborate with local health clubs for cross-promotions.
Offer a "Mom and Baby" fitness class.
Run a "back to the gym" campaign after holidays.
Partner with local clothing stores for gym attire discounts.
Provide free post-workout snacks or drinks for members.
Host a "gym anniversary" event with special activities.
Collaborate with local "big-wigs" and politicians.
Collaborate with local fitness influencers for guest classes.
Start a gym loyalty card with rewards for regular attendees.
Host a "Fitness Trivia Night" with fitness-related prizes.
Offer a "lunchtime workout" program with special classes around lunch hours.
Run a "workout of the week" feature on social media.
Partner with local meal prep services for member discounts.
Provide a "post-workout relaxation zone" with free massages or yoga sessions.
Host a "Fitness Movie Night" featuring inspiring fitness documentaries.
Learn more about the best gym management software for helping you grow and scale your gym. Get a demo now!
Read More:
The Importance of Gym Outreach
Gym outreach is a marketing strategy that involves promoting fitness centers, health clubs, and gyms to the local community. It is an essential aspect of the fitness industry that helps gym owners gain new members and retain their existing ones.
With so much competition in this industry, gym outreach can be the differentiating factor between success and failure. One of the main reasons why gym outreach is important is that it helps to establish brand recognition.
By promoting your gym through various channels such as social media, local events or advertising, you can increase your visibility within a community. Word-of-mouth referrals are still one of the most effective forms of advertising for gyms but with gym outreach campaigns, you can also reach out to potential customers who might not have heard about you before.
Read More:
The Benefits of Gym Outreach
The benefits of implementing effective gym outreach strategies are numerous. Not only does it increase brand recognition and attract new customers but it also helps in retaining existing ones. A well-planned gym outreach program has been proven to be more cost-effective compared to traditional advertising methods such as billboards or print ads because it directly targets people who are interested in fitness and wellness.
Another benefit of a successful gym outreach campaign is that it creates opportunities for partnerships with other businesses within a community. Partnering with complementary businesses such as nutritionists or physiotherapists can provide additional value for your members while also building relationships within your community.
If done effectively, gym outreach can help establish brand recognition and attract potential customers while retaining existing ones in a cost-effective manner. However, creating an effective campaign takes time and consideration; therefore implementing a solid strategy should be at the forefront when considering how best to promote your gym's products or services.
Innovative Gym Outreach Ideas to Boost Membership: Beyond the Treadmill
Partnering with Local Businesses to Offer Discounts or Promotions
One effective way to attract new members to your gym is by partnering with local businesses. This can be done by creating a discount or promotion for employees of the business, or by offering special deals for customers of the business. For example, you could offer a discount on gym memberships for employees of a nearby office building, or you could partner with a healthy restaurant to offer discounts on meals for gym members.
By partnering with local businesses, you can create a mutually beneficial relationship that promotes both your gym and the other business. This can also help build relationships within the community and increase visibility for your gym.
Read More:
Hosting Fitness Challenges or Events to Attract New Members
Another way to attract new members is by hosting fitness challenges or events. This could include running a weight loss challenge, hosting a yoga festival, or organizing a charity workout event. These types of events not only attract new members but also engage current members and provide an opportunity for them to invite friends and family.
Fitness challenges and events are also great ways to create buzz around your gym and establish it as an active member of the community. They allow you to showcase what your gym has to offer and provide potential new members with an opportunity to try out different classes and workouts.
Read More:
Collaborating With Fitness Influencers or Bloggers To Promote The Gym on Social Media
In today's digital age, social media has become one of the most effective ways to reach potential customers. Collaborating with fitness influencers or bloggers can be an excellent way to promote your gym on social media platforms such as Instagram, Facebook, Twitter, etc.
You can reach out to influencers who align with your brand values and ask them if they would be interested in trying out your gym services in exchange for a review on their social media channels. This not only promotes your gym to their followers but also creates content that can be repurposed on your own social media channels.
By collaborating with influencers, you can reach a wider audience and establish credibility within the fitness community. It is also a cost-effective marketing strategy that can yield high returns in terms of new member sign-ups and increased online visibility.
Read More: Best Fitness Influencer Apps
Niche Gym Outreach Ideas
Offering specialized classes for seniors, pregnant women, or individuals with disabilities
One way to attract a specific demographic of gym-goers is to offer specialized classes tailored to their needs. For example, creating classes specifically for seniors can help them feel more comfortable in the gym environment and give them a chance to connect with others in their age group. These classes could focus on low-impact exercises and stretching, helping to improve mobility and flexibility.
Additionally, offering prenatal fitness classes can be beneficial for pregnant women looking to stay active during pregnancy while also ensuring they are performing exercises that are safe for them and their baby. Another underserved market is individuals with disabilities.
Creating adaptive fitness programs can help those with physical or cognitive impairments feel included and supported in the gym environment. This could include partnering with local rehabilitation centers or hospitals to provide rehab-based workouts that cater to specific injuries or conditions.
Read More: Best Gym Online Group Software
Creating a referral program for current members to bring in friends and family
Word-of-mouth marketing is one of the most effective ways of attracting new members. Creating a referral program incentivizes current members to bring in friends and family by offering discounts or free memberships as a reward.
This not only helps increase membership numbers but also creates a sense of community among existing members. To make this program successful, it's important to create guidelines around how referrals work.
For example, a system where both the referrer and referee receive rewards can be motivating for both parties involved while also creating accountability between friends. Providing easy-to-use referral templates via email or social media can also make it simple for current members to promote their gym.
Read More: Best Gym Software with Referral Program Tools
Providing free nutrition consultations or meal planning services
Nutrition plays an important role in achieving fitness goals but can often be overlooked by gym-goers who don't know where to start. By providing free nutrition consultations or meal planning services, gyms can help their members reach their goals faster and more efficiently.
Having a certified nutritionist on staff can be beneficial, but it's not always necessary. Offering resources such as healthy recipe ideas or partnering with local health food stores to provide discounts on healthy foods are great ways to support members' nutritional needs.
Additionally, providing educational seminars or workshops on topics such as portion control and mindful eating can further assist individuals in achieving their fitness goals. By emphasizing the importance of nutrition and offering practical solutions for members to implement, gyms solidify their position as a comprehensive wellness resource for their community.
Read More: Best Gym Software with Nutrition Tracking
Small Details that Make a Big Impact
Gym-goers expect more than just access to equipment and facilities. What sets a gym apart from its competitors are the small details that make members feel appreciated and valued. From offering complimentary towels and water bottles to creating a friendly atmosphere, these small gestures can make a big impact on member retention rates.
Offering Complimentary Towels and Water Bottles
Providing complimentary towels and water bottles is an easy way to show appreciation for your members while also promoting cleanliness in the gym. Not only does it save members money, but it also adds a touch of convenience that can make their visit more enjoyable. This gesture can be particularly appreciated by those who frequently forget or do not bring their own towels or water bottles.
Additionally, branded towels and water bottles are an effective way of marketing your gym while also adding value for your members. Members who appreciate these small touches may be more likely to recommend the gym to others, increasing word-of-mouth marketing and potentially attracting new members.
Providing Clean and Well-Maintained Equipment
Cleanliness is one of the most important factors in selecting a gym for many people. Providing clean equipment is essential not only for aesthetics but also for health reasons.
Members do not want to worry about contracting germs or infections from unclean equipment when they visit the gym. Furthermore, well-maintained equipment ensures that everything operates smoothly without any disruptions during workouts.
Broken machines or faulty equipment can lead to frustration among members who may feel like they are not getting their money's worth. To ensure clean and well-maintained equipment, schedule regular cleaning sessions throughout the day or hire staff whose sole responsibility is maintaining cleanliness in the facility.
Creating a Welcoming Atmosphere through Friendly Staff and Personalized Greetings
A welcoming atmosphere can significantly impact member retention rates. Staff members that greet members by name and show a genuine interest in their fitness goals can foster a sense of community and make the gym feel like a second home. More importantly, friendly staff members are more likely to identify potential issues or problems early on, such as equipment malfunctions or safety concerns.
This proactive approach to ensuring member satisfaction can help build relationships with members and increase loyalty. Creating personalized greetings may seem like a small detail, but it can go a long way in making members feel valued and appreciated.
Encourage staff to learn the names of regulars and provide guidance when needed without being intrusive or pushy. Remember that creating a welcoming atmosphere starts from the moment they walk through the door.
The Importance of Gym Outreach
Gym outreach is a crucial aspect of gaining new members and retaining current ones. Without proper outreach, gyms risk becoming stagnant and losing their competitive edge. By implementing some or all of the ideas presented in this article, gyms can attract new members and create a sense of community within their establishment.
Partnering with local businesses, hosting fitness challenges, collaborating with influencers, offering specialized classes, creating referral programs, and providing complimentary services are just a few examples of effective gym outreach strategies. Each gym is unique and should tailor its outreach efforts to align with its brand values.
Implement These Ideas into Your Current Gym Outreach Strategies!
By implementing some or all of these ideas into current gym outreach strategies, gyms can attract new members and retain current ones while fostering a sense of community within their establishment. As technology continues to evolve and competition becomes fiercer in the fitness industry, it's more important than ever for gyms to stay ahead by adopting innovative strategies that resonate with potential members.
It's important for gyms to remember that these ideas should be implemented thoughtfully and strategically. Some ideas may work better for certain types of gyms or demographics than others.
By keeping an open mind and being willing to adapt to feedback from members and staff alike, gyms can continue to optimize their outreach efforts for greater success. With dedication and effort towards creating a welcoming environment that caters towards the needs of its audience – a gym will stand out from the competition while attracting thousands for its warmth!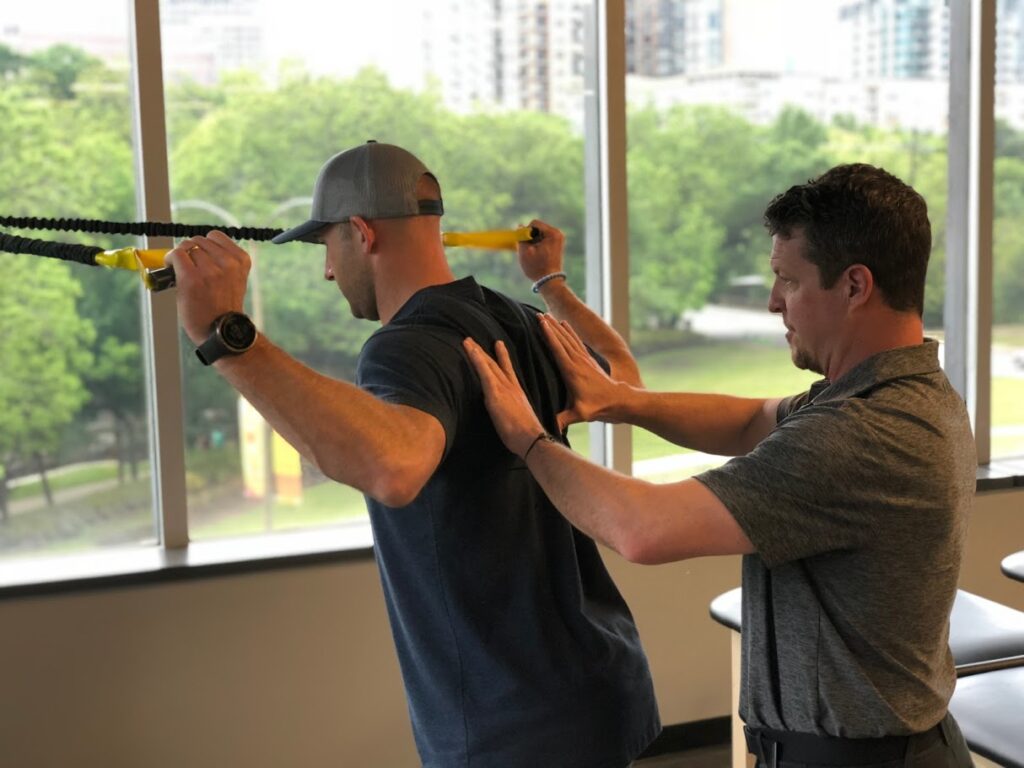 "Working with Exercise.com and their team has been an amazing experience and a dream come true in terms of accomplishing a vision! Their workout technology has helped us effectively engage our community, and I highly recommend Exercise.com to grow your business!"
Andrew Banner
Co-Founder, AMPD Golf Performance
Read More:
How to do outreach for a gym?
Effective gym outreach involves a blend of digital and community-based strategies. Online, you can leverage social media, email newsletters, and a strong SEO-optimized website to reach potential members. Locally, consider hosting free community fitness events, collaborating with local businesses for cross-promotions, sponsoring local sports teams or charity events, and offering trial memberships. Exercise.com's custom-branded app can aid in these efforts by providing a unified platform for member engagement and promotional activities.
What is the best way to promote a gym?
Promoting a gym successfully involves a multi-faceted approach, combining digital marketing, community engagement, and exceptional in-gym experiences. Social media campaigns, partnerships with local businesses, member referral programs, and hosting fitness challenges or events can all attract potential members. A custom-branded app from Exercise.com can amplify these efforts, offering a platform for promotions, member engagement, and brand visibility.
How do I attract the local community to my gym?
Attracting the local community to your gym involves outreach initiatives such as hosting community fitness events, offering free trial memberships, and collaborating with local businesses or sports teams. You can also engage the community through charity fitness events or by offering fitness education programs at local schools. Using a comprehensive gym management platform like Exercise.com can streamline these efforts and make your gym more accessible and appealing to the local community.
What are examples of gym outreach services?
Gym outreach services can include free community workout days, fitness education programs at local schools, charity workout events, and collaborations with local businesses for health and wellness initiatives. It can also involve offering corporate wellness programs, fitness boot camps in local parks, or sponsoring local sports events. A custom-branded app like that provided by Exercise.com can facilitate these services and enhance your gym's outreach efforts.
How do you encourage people to join the gym?
Encouraging people to join the gym involves offering value beyond just workout facilities. This can be achieved by providing personalized workout plans, hosting engaging fitness challenges or events, offering member referral programs, and providing a welcoming and supportive community. A custom-branded app from Exercise.com can aid in these efforts by providing a platform for member engagement and personalized workout delivery.
How do you engage customers in the gym?
Engaging customers in the gym involves creating a supportive community, offering diverse and appealing workout programs, and providing personalized fitness experiences. Regular fitness challenges or competitions, engaging classes, personalized workout plans, and a strong trainer-member relationship can all increase engagement. With Exercise.com's platform, you can enhance customer engagement through a custom-branded app that allows members to book classes, track workouts, and connect with your fitness community.
Read More:
How can I leverage digital platforms for gym outreach?
Digital platforms offer a wealth of opportunities for gym outreach. Social media channels can be used to share workout tips, member success stories, and details about upcoming events or promotions. An email newsletter can provide value to your community with fitness advice, nutrition tips, and exclusive member offers. Furthermore, a custom-branded fitness app, like that offered by Exercise.com, serves as an extension of your gym's brand online, providing a platform for member engagement, workout tracking, class booking, and more.
What unique strategies can help set my gym apart from competitors?
Creating a unique gym experience involves offering value-added services and cultivating a strong community atmosphere. This could include specialized classes, personalized workout plans, wellness workshops, and engaging fitness challenges. Also, providing a seamless digital experience with a custom-branded app can set your gym apart. Exercise.com's platform offers this solution, allowing you to manage your gym efficiently and provide an engaging, personalized experience for members.
How can I use community partnerships to increase gym membership?
Community partnerships can be a powerful tool to increase gym membership. Collaborating with local businesses, sports teams, or health practitioners can boost your gym's visibility and credibility. Offering joint promotions, health and wellness workshops, or hosting community fitness events can attract new members. Exercise.com's gym management software can support these efforts by providing a platform for managing these collaborations and engaging with potential members.
How can I use my gym's custom-branded app for member retention?
A custom-branded app can significantly aid member retention by providing a personalized and engaging gym experience. Through the app, members can access workout plans, track their progress, book classes, and engage with the gym community, making them feel more connected to your gym. Exercise.com's platform provides a custom-branded app that can be tailored to your gym's brand and member needs, improving member engagement and retention.
Read More: Best Gym Member Engagement Software
How can I turn my gym members into advocates for my gym?
Turning gym members into advocates involves fostering a strong sense of community and providing exceptional value. This can be done by recognizing member achievements, offering a referral bonus program, and encouraging social media shares and reviews. A custom-branded app, like the one offered by Exercise.com, can facilitate this by providing a platform for member engagement, recognition, and social sharing, turning your members into powerful promoters of your gym.
Grow Your Gym with Gym Outreach Marketing
In today's dynamic fitness world, creating a unique identity and offering a comprehensive, seamless experience to your members is more important than ever. That's where Exercise.com steps in. As a gym owner, it's crucial to have a platform that not only optimizes your business operations but also caters to the evolving demands of your members. Exercise.com is a cutting-edge gym management software platform that allows you to provide custom-branded apps, sell workouts online, and manage your gym with utmost efficiency.
Imagine your gym's unique identity encapsulated in a fully personalized app that your members can use to book classes, track workouts, engage with your fitness community, and access personalized training programs. By choosing Exercise.com, you offer your members an enhanced, professional experience that fosters a sense of community and commitment to your gym.
As we navigate the digital revolution in the fitness industry, it's crucial for your gym to be at the forefront. Exercise.com's custom-branded apps and comprehensive gym management software can help you stand out from the crowd and provide an unparalleled experience for your members. It's not just about managing your gym efficiently; it's about creating a digital extension of your gym that resonates with your members and supports their fitness journey.
Discover how Exercise.com can revolutionize your gym business. We invite you to book a demo today. Experience firsthand the multitude of features, the user-friendly interface, and the potential of a custom-branded fitness app. With Exercise.com, you're not just providing a place to workout; you're creating a comprehensive fitness journey that keeps your members engaged and committed to their fitness goals. Don't just join the digital fitness revolution – lead it with Exercise.com.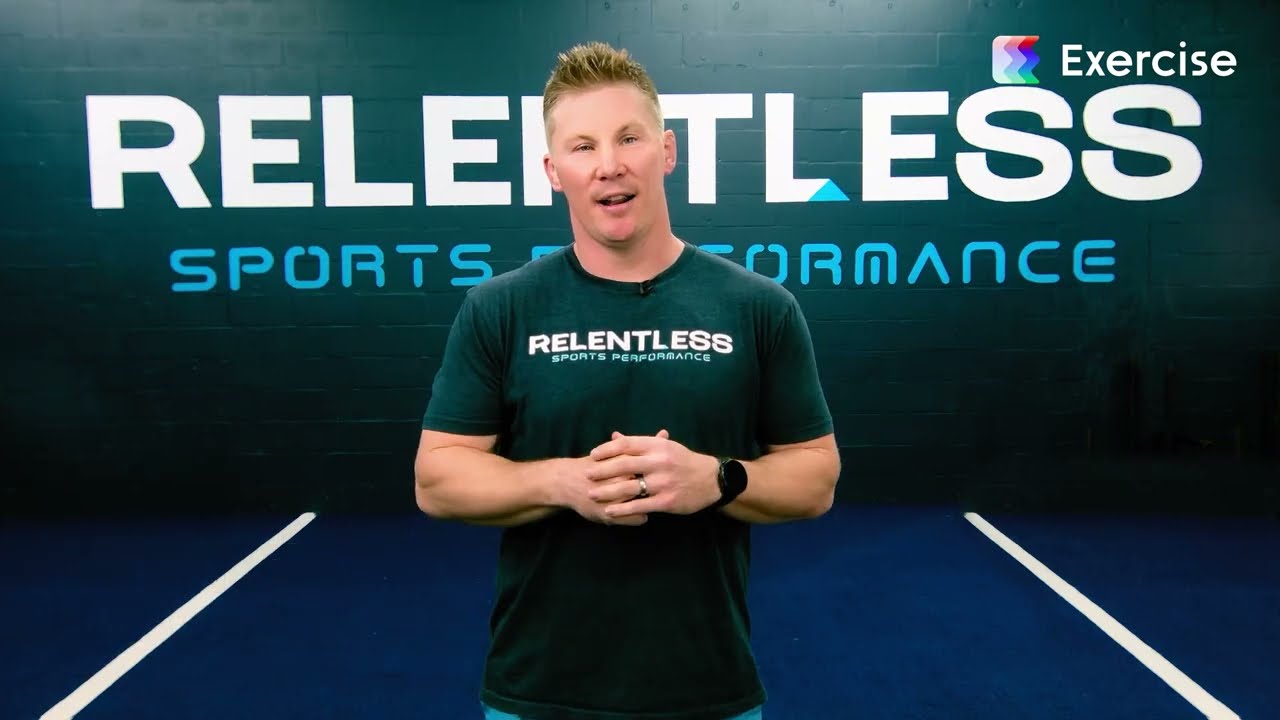 If you want to offer an elite service for the end user you need to get with the times and use elite level software that is intuitive, visually appealing, and effective. That is exactly what Exercise.com delivers to its clients.
Jimmy Myers
Owner/Trainer, Relentless Sports Performance
Tyler Spraul
is the director of UX and the head trainer for Exercise.com. He has his Bachelor of Science degree in pre-medicine and is an NSCA-Certified Strength and Conditioning Specialist® (CSCS®). He is a former All-American soccer player and still coaches soccer today. In his free time, he enjoys reading, learning, and living the dad life.